Market-Hopping Through 10 of Winnipeg's Farmers' Markets
Farmer's markets are great for getting cheap veggies and knowing who grew your food. It might also just be a placebo, but we think salads taste better when made with the stuff you buy here.
Winnipeg only has 10 farmer's markets, and we'll walk you through each one since they're all kind of special in their own way.
1. Le Marché St Norbert Farmer's Market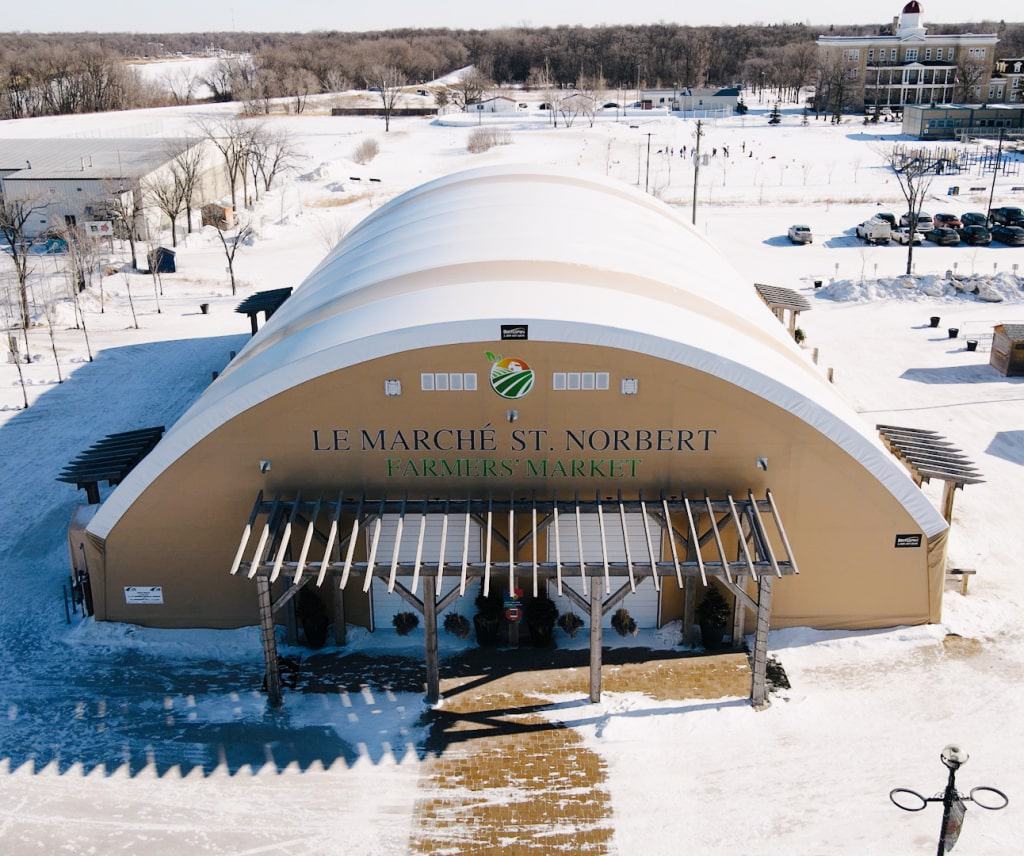 Winnipeg's biggest farmer's market, St. Norbert sells all sorts of tasty goodies. It's a multicultural type of market, so you've got stuff like crepes, bison, and rabbits being sold to you.
We personally come here to stock up on local honey and some delicious homemade pasta. The produce isn't too bad either though, and everything looks and smells as fresh as can be.
There's this stall there called Bon Vivant! that sells this weird but surprisingly good rootbeer BBQ sauce that tasted amazing on everything we put it on.
Needless to say, you won't be disappointed with any of the weird stuff they offer here.
Address
3514 Pembina Hwy, Winnipeg, MB R3V 1A1, Canada
Contact Details
+1 204-275-8349
Hours
3:00 PM to 7:00 PM (Wednesday)

8:00 AM to 2:00 PM (Saturday)

Closed (Rest of the week)

Notable Products
Honey

Pasta

Rootbeer BBQ Sauce
2. River Heights Farmer's Market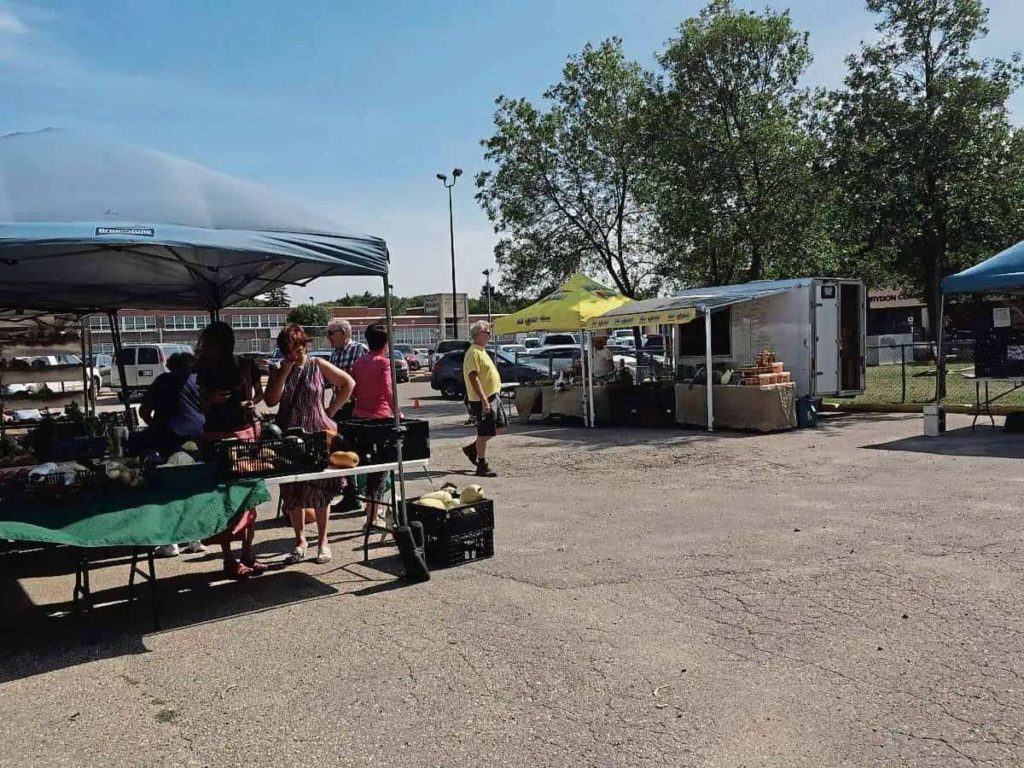 The River Heights Farmer's Market may not be the biggest one in Winnipeg, but it's got the friendliest farmers that you just can't help but buy from.
Just one look at the produce and we can already tell they were either harvested that morning or the night before. The sellers all have interesting stories too, and it's pretty fun talking to them since not a lot of customers go here.
What this market has that the others don't though, are artists. Lots of colorful paintings and small sculptures are being sold by small artists, and they're all surprisingly good!
If you're lucky, there's this teen that sometimes comes by that does free sketch portraits for whoever wants.
Address
1370 Grosvenor Ave, Winnipeg, MB R3M 0P2, Canada
Contact Details
+1 204-488-7000
Hours
12:00 PM to 5:00 PM (Friday)

Closed (Saturday to Thursday)

Notable Products
Honey
3. Bronx Park Farmer's Market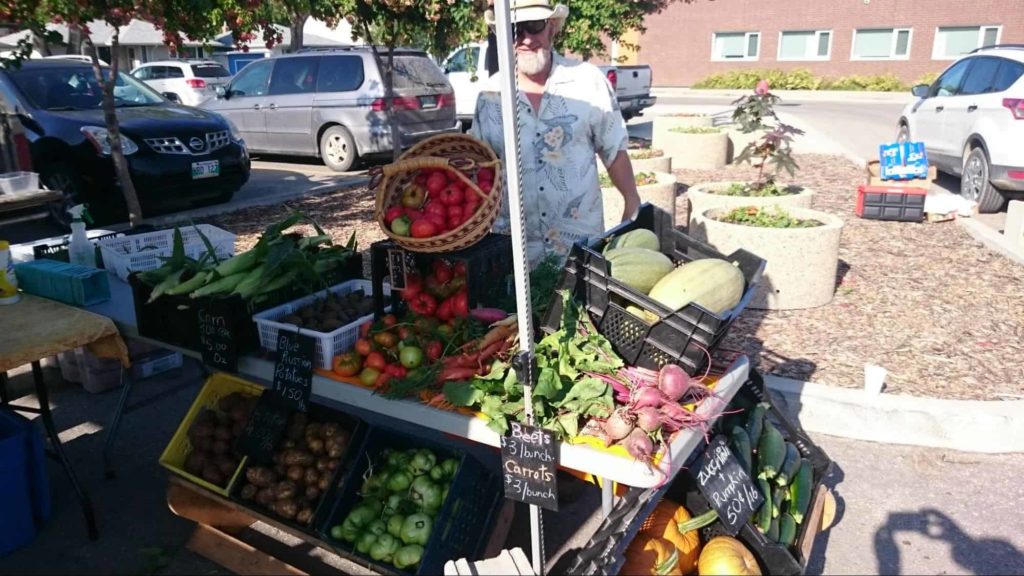 The Bronx Park Farmer's Market is more of a food hub than a farmer's market, but you can still find some fresh veggies. There are usually only two vegetable stalls whenever we come by while the rest are food stalls.
Burgers, pies, hotdogs, coffee, and cinnamon buns are just some of the stuff you can buy. Most of these are cooked with ingredients from the produce stalls, making every one of our visits worth the drive.
Our personal favorites are the fresh Saskatoon and the Bannock cinnamon buns. We usually see lines by the burger and hotdog joints too though, so those are definitely worth checking out.
Address
720 Henderson Hwy, Winnipeg, MB R2K 0Z5, Canada
Contact Details
+1 204-510-7667
Hours
9:00 AM to 2:00 PM (Saturday)

Closed (Sunday to Friday)

Notable Products
Hotdogs

Coffee

Rhubbarb Pie
4. South Osborne Farmer's Market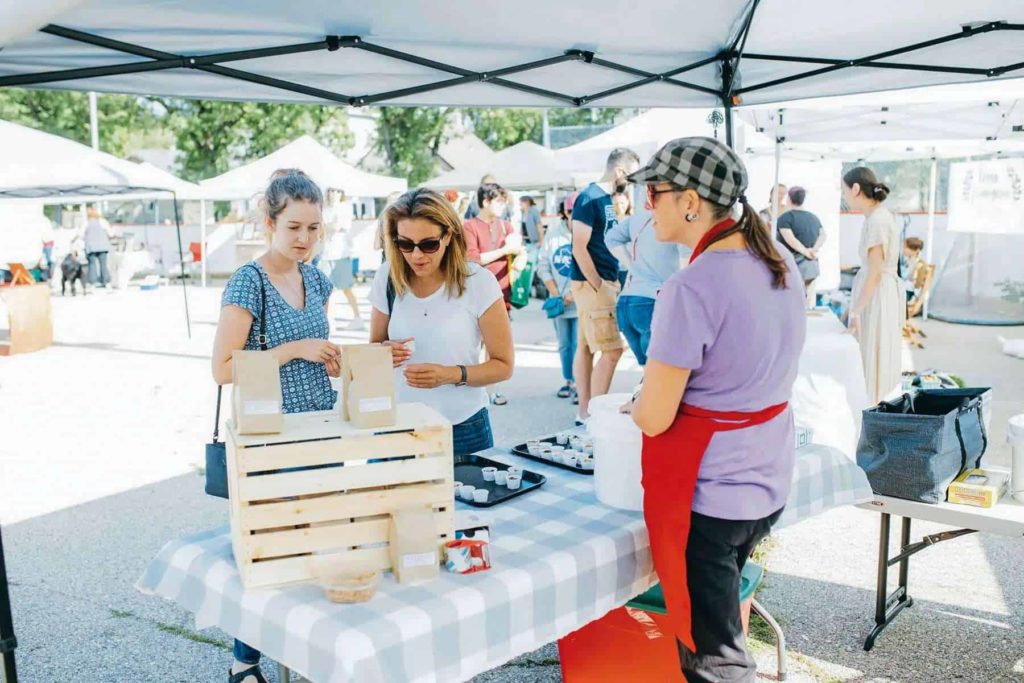 The South Osborne Farmer's Market is your average market but with food trucks, a small beer tent, and lots of free samples.
European sellers sell all sorts of baked goods alongside the local farmers. We always get excited to visit this place since it's the kind of farmer's market you want to chill in while buying your groceries.
Of course, the beer tent is where you'd want to relax. Different local breweries set up near the tent and offer free samples, and they even encourage you to come back for seconds!
The best part about those breweries though, are the flavored beers. Imagine a Saskatoon-flavored beer—it tastes so much better than it sounds.
Address
725 Kylemore Ave, Winnipeg, MB R3L 1B8, Canada
Hours
4:00 PM to 8:00 PM (Wednesday)

Closed (Thursday to Tuesday)

Notable Products
Flavored beer

Pierogi
5. Wolseley Farmers Market
The Wolseley Farmer's Market isn't surrounded by concrete like all the others. There are plenty of trees and picnic tables you can relax on while enjoying whatever treats you buy.
The vendors are always a delight to chat with, especially during downtimes when you can invite them over to sit and talk. This girl, Sheebli, sells an amazing selection of skincare products like peppermint foot cream and is a very personable lady.
You can also find candles here that smell better than most. The seller of these works with local farmers to create these scents, making them worth buying.
Address
980 Palmerston Ave, Winnipeg, MB R3G 1J9, Canada
Hours
3:00 PM to 6:30 PM (Tuesday, Thursday)

Closed (Wednesday, Friday to Monday)

Notable Products
Skincare products
6. Country Root's Market & Garden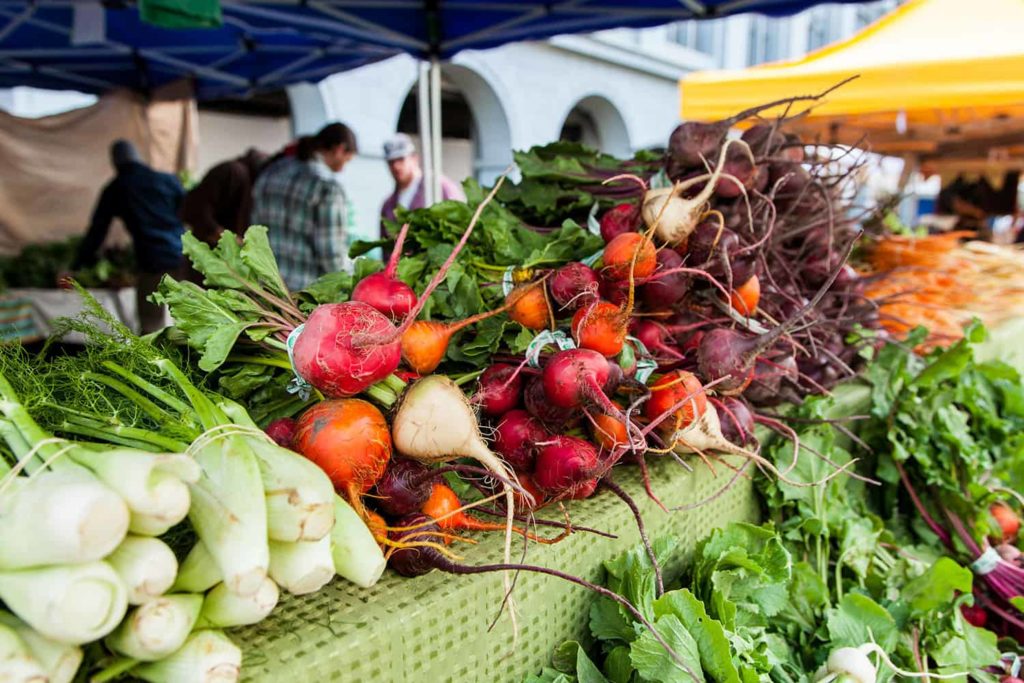 The Country Root's Market & Garden has everything a plant lover wants: potted plants, seeds, and of course, fresh produce. This is probably the only farmer's market in Winnipeg that only sells farm-based products and nothing else.
All the veggies are identifiably fresh, meaning stocks always run out early in the day despite being a pretty big market. If we were to give a verdict, we'd say that this market has the best vegetables out of all the others.
The owner of the place is very helpful too, and will personally guide you through your purchases. I wanted to buy some succulents to display back home, and he taught me how to care for them!
Address
1577 Henderson Hwy, Winnipeg, MB R2G 1N6, Canada
Contact Details
+1 204-339-7163
Hours
9:00 AM to 6:00 PM (Monday to Saturday)

11:00 AM to 5:00 PM (Sunday)

Notable Products
Vegetables

Garden Variety Plants
7. Wellness Institute Farmers Market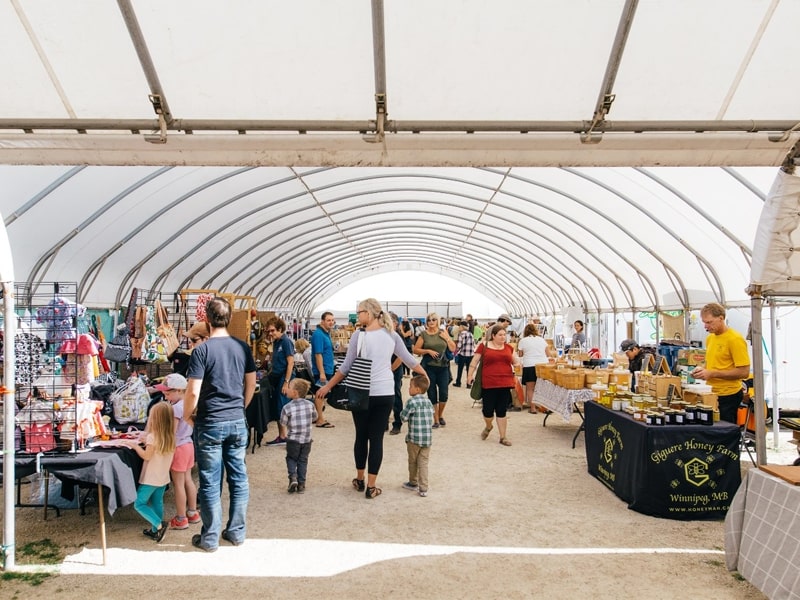 The Wellness Institute's Farmer's Market is small but mighty. It's a flea and farmer's market merged into one, so it's basically as diverse as it gets.
Families usually come here to buy clothes and toys for their kids, but we come here for that sweet honey. It tastes so much better than maple syrup and we always finish entire jars in two days.
Lots of baked goods like cinnamon buns are sold here, and they all go great with the honey. 
Address
1075 Leila Ave, Winnipeg, MB R2V 4W1, Canada
Contact Details
+1 204-632-3935
Hours
5:00 AM to 11:00 PM (Monday to Thursday)

5:00 AM to 9:00 PM (Friday)

7:00 AM to 7:00 PM (Weekends)

Notable Products
Honey
8. Jardins St-Léon Gardens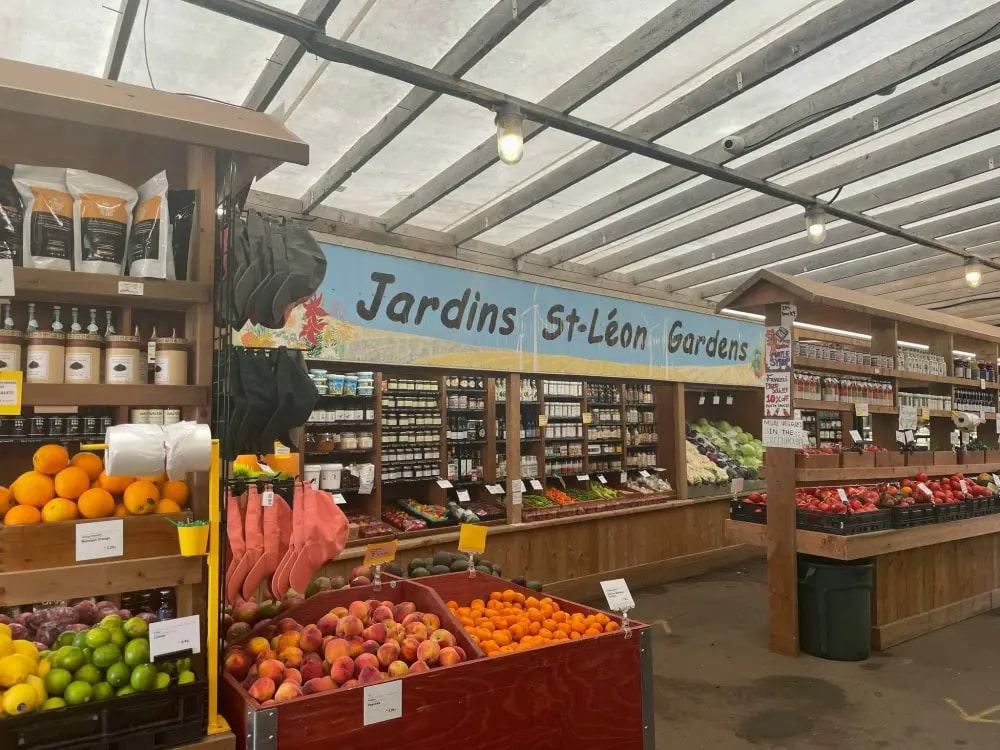 Jardins St-Léon has a sunshiney atmosphere that never gets old. In the spring, it's a garden center while in summer it shifts its focus to becoming a market.
This little spot is known for its sunflowers and local goodies sold by Winnipeg's sweetest grandmas. The fruits are probably the best thing they sell here since they all taste exactly how they should—no bitterness or anything.
If you get the chance, get a taste of the Prism kombucha. It's made fresh and brewed on-site and will give your tastebuds a heavenly experience.
Address
419 St Mary's Rd, Winnipeg, MB R2M 3K5, Canada
Contact Details
+1 204-237-7216
Hours
9:00 AM to 9:00 PM (Monday to Saturday)

9:00 AM to 6:00 PM (Sunday)

Notable Products
Sunflowers

Prism Kombucha

Fruits
9. East St. Paul Farmers' Market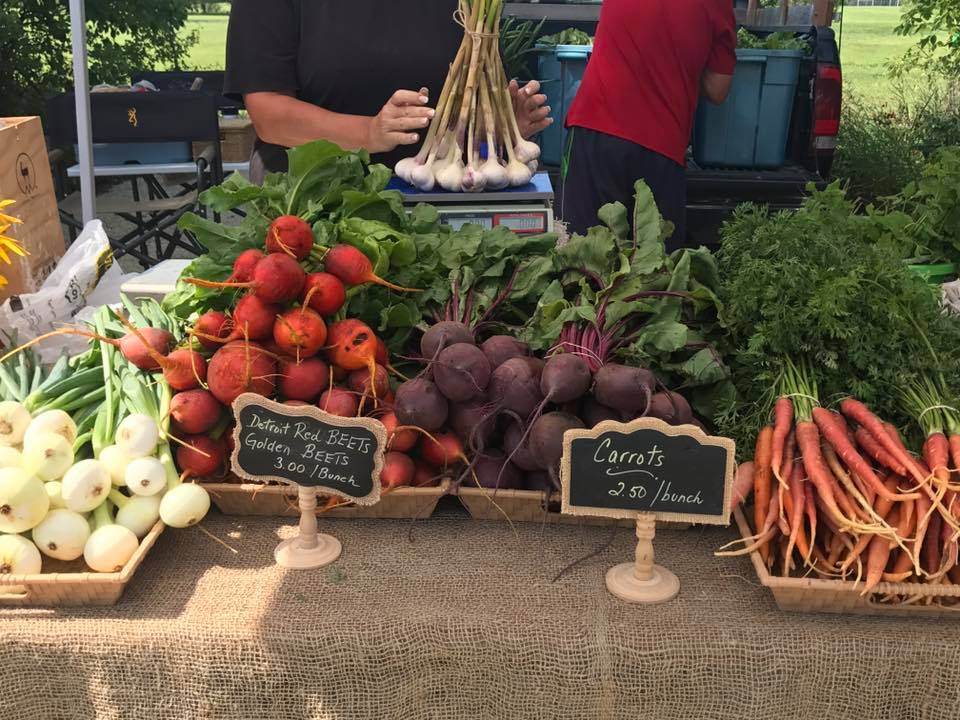 East St. Paul is a very family-oriented farmer's market, mostly because it's dog friendly and has a small playground for the kids.
There's a stall here worth checking out called Kookum's Pantry that sells amazing bannock, made fresh every Sunday.
While you're there, Hudson Bagels is worth a visit too. Our favorite is the spicy jalapeno cream cheese bagel; we ate three each on our first visit!
If you're thirsty, there's usually a food truck parked outside that sells both hot and cold drinks, mostly made with ingredients from the market. The fruit conserves and jams are worth taking home too!
Address
302 Hoddinott Rd, East Saint Paul, MB R2E 0H7, Canada
Contact Details
+1 204-668-8336
Hours
1:00 AM to 2:00 PM (Sunday)

Closed (Monday to Saturday)

Notable Products
Bannock

Bagels
10. Downtown Winnipeg Farmers' Market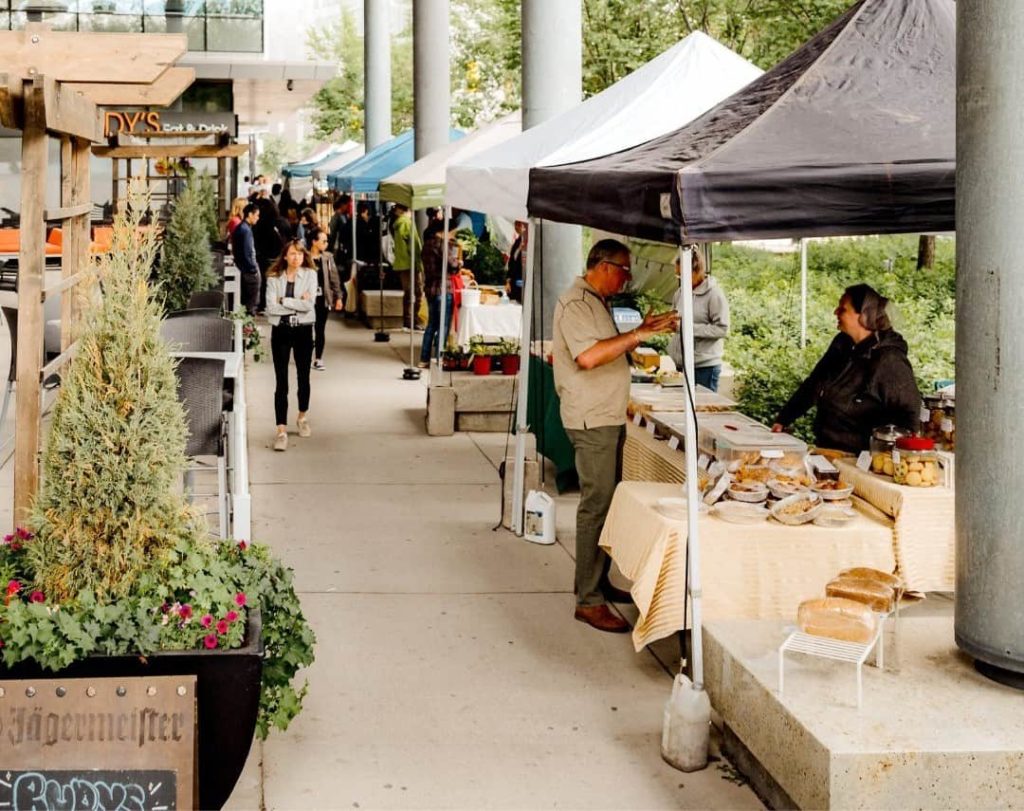 The Downtown Winnipeg Farmer's Market springs up every Thursday at the MB Hydro building and is usually packed with customers every time.
If we were to pick from all the treats the place sells, we'd say the salsa and samosas are the ones most worth going for. You can find the salsa at Delicious Kicks, and you can pair these with some of the meat products!
Alternatively, the $1 samosas sold here go great with the salsa. You can easily go around and spend less than $10 and be full for hours!
Address
Manitoba Hydro Place, Winnipeg, MB R3C 0G8, Canada
Contact Details
+1 204-958-4640
Hours
10:00 AM to 2:00 PM (Thursday)

Closed (Friday to Wednesday)

Notable Products
Salsa

Samosas