10 Winnipeg Restaurants to Feed Your Late-Night Munchies
We love eating at spots where we know we'll have practically the place all to ourselves! Everyone's either asleep or too busy getting drunk so there's never a line wherever we choose to go.
Whether you want something to help you stay up even later or to help you get into a food coma, there's a place for it somewhere on our list. Here are 10 late-night restaurants we keep coming back to.
1. Winnipeg City Pizza & Grill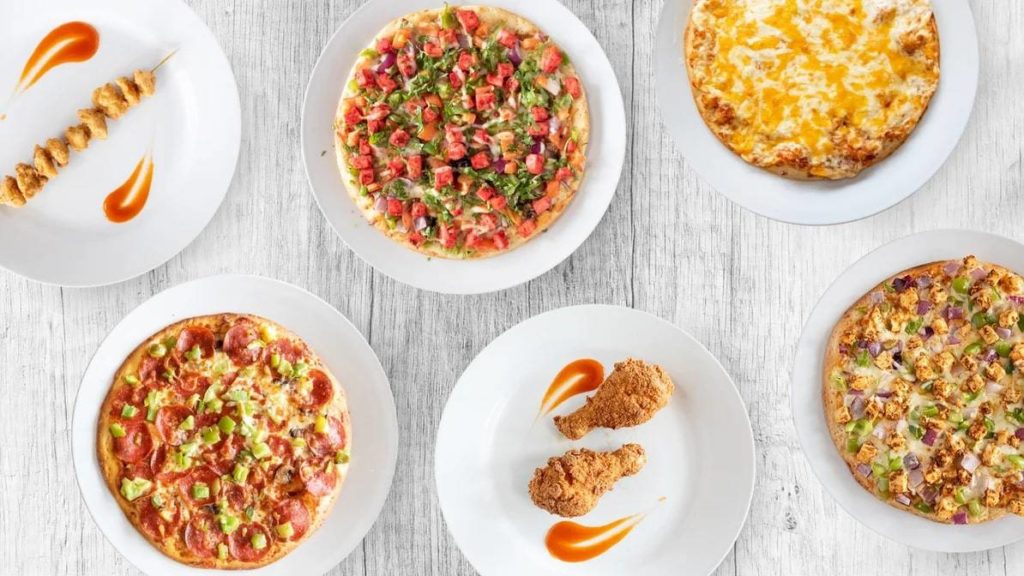 Winnipeg City Pizza & Grill is a local staple and is our go-to when the munchies hit. The dough's always made fresh and crispy even when there are no other customers but us, plus the staff is really attentive whenever we want custom orders.
The toppings are balanced, and nothing ever comes out as overpowering. The pizzas are also the kind that tastes good cold.
Why we love this place though is how it mixes some Indian elements to the food. The Indian wings and desi pizzas are absolutely délicieux.
If you're not sure of what to get, we recommend the Desi pizzas like the Tandoori chicken and butter chicken ones. Just look at this and tell me it doesn't make your stomach growl!
They go great with extra cheese and are big enough to feed a family of four!
Address
Portage: 1870 Portage Ave, Winnipeg, MB R3J 0H2, Canada

Selkirk: 810 Selkirk Ave, Winnipeg, MB R2X 0B7, Canada

Contact Details
Portage: +1 204-595-4444

Selkirk: +1 204-615-9687

Hours
Portage:

3:00 PM to 1:00 AM (Sunday to Thursday)

3:00 PM to 3:00 AM (Friday, Saturday)

Selkirk:

8:00 AM to 10:00 PM (Everyday)

Menu
https://winnipegcitypizza.com/
Must-Try
Tandoori Chicken Pizza

Butter Chicken Pizza

Die Hard Meat Lovers Pizza

Price
$$$ - Expensive
2. A Little Pizza Heaven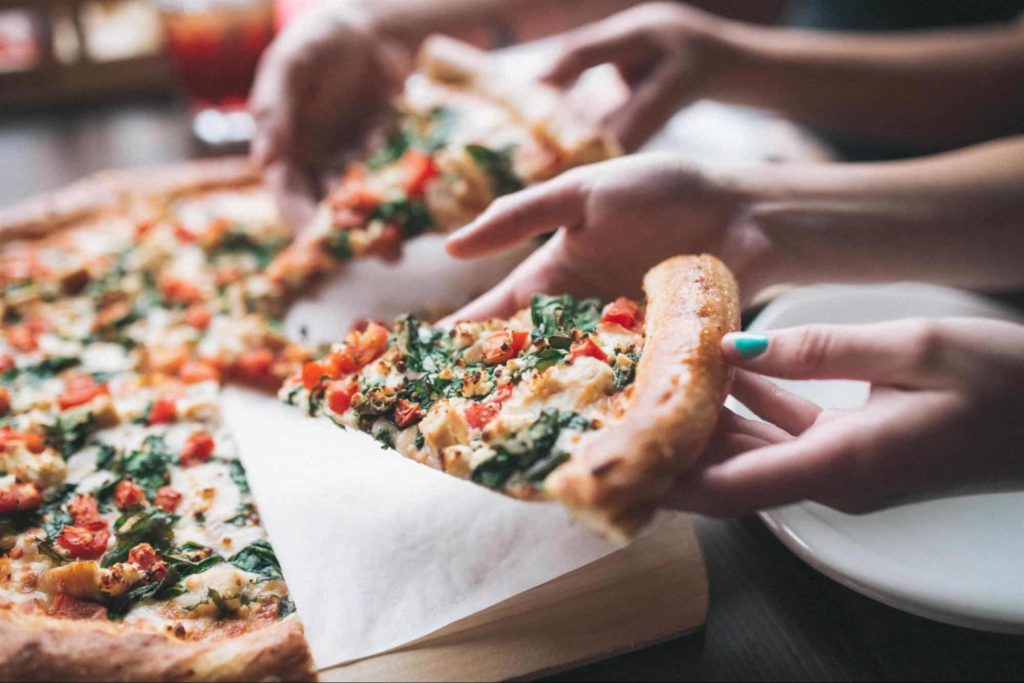 A Little Pizza Heaven is Winnipeg's homegrown pizza chain, and we'd say it's one of the best Italian restaurants around. Whatever corner of Winnipeg you're in, you're just a few minutes away from doughy goodness. 
Its Bombay pizza above, for example, is crazy good even though the crust is thicker than most.
We don't usually like healthy versions of food, but this place changed our minds. The gluten-free crusts and dairy-free cheese prove that healthy food doesn't have to taste horrible.
Our two personal favorites are the pineapple feta and gyro pizzas, but we usually see customers ordering the meat lovers and garden of vegan ones. The calzones are fan favorites too since you can make your own, DIY style.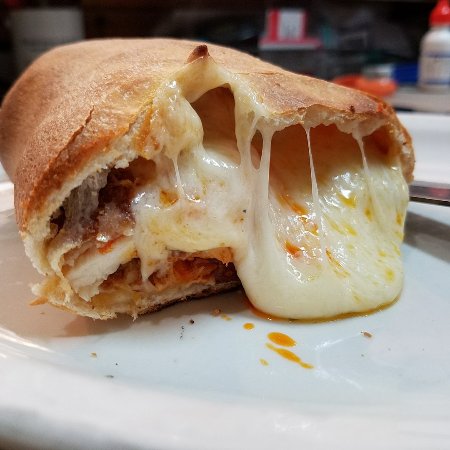 Plus if you're a garlic lover, the crusts are all brushed with the stuff and will have you going for crust first!
Address
Osborne Village: 120 Osborne St Winnipeg, MB R3L 0C3 Canada

Madison: 1600 Ness Ave Winnipeg, MB R3J 3W6 Canada

St. Vital: 160 St. Anne s Road Winnipeg, MB R2M 2Z6 Canada

Transcona: 101 Regent Ave East Winnipeg, MB R2C 0C2 Canada

Contact Details
Osborne Village: (204) 777-5255

Madison: (204) 777-5355

St. Vital: (204) 777-5455

Transcona: (204) 777-5575

Hours
11:00 AM to 3:00 AM (Everyday)
Menu
https://www.tastealittlepizzaheaven.com/menu
Must-Try
Meat Lovers

The Garden of Vegan

Price
$$ - Average
3. Flying Pizza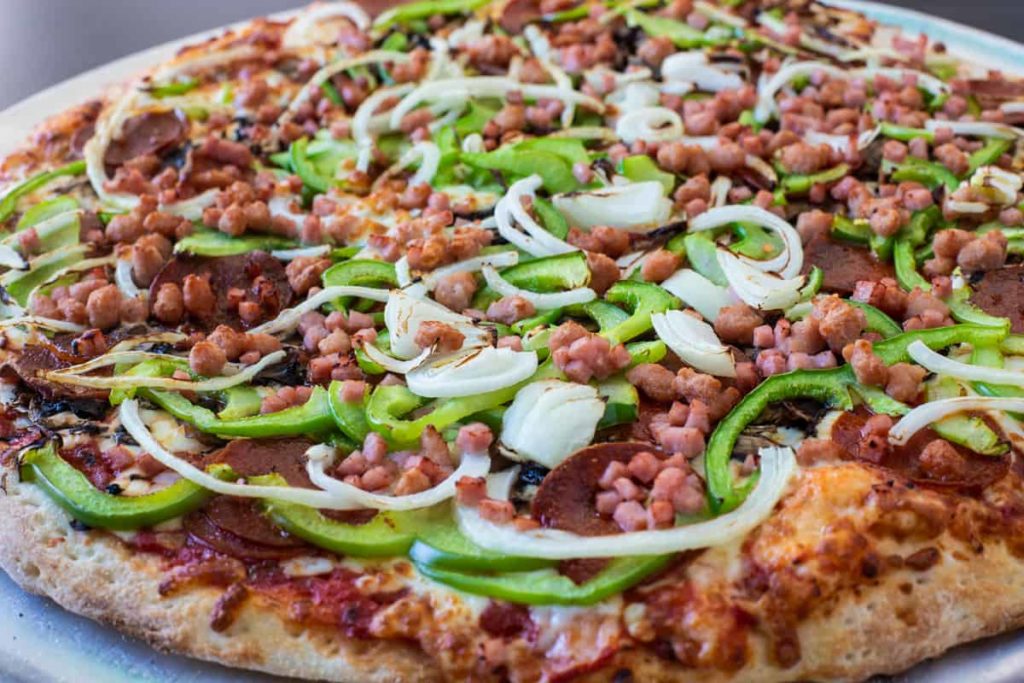 We discovered Flying Pizza by accident while checking out places for our blog, and boy were we happy! Though it has three branches, they're all pretty small so they can easily be missed.
The best items we've tried so far are the Canadian pizza and the wings, though we've heard that the Tandoori and cottage cheese pizzas are worth trying too.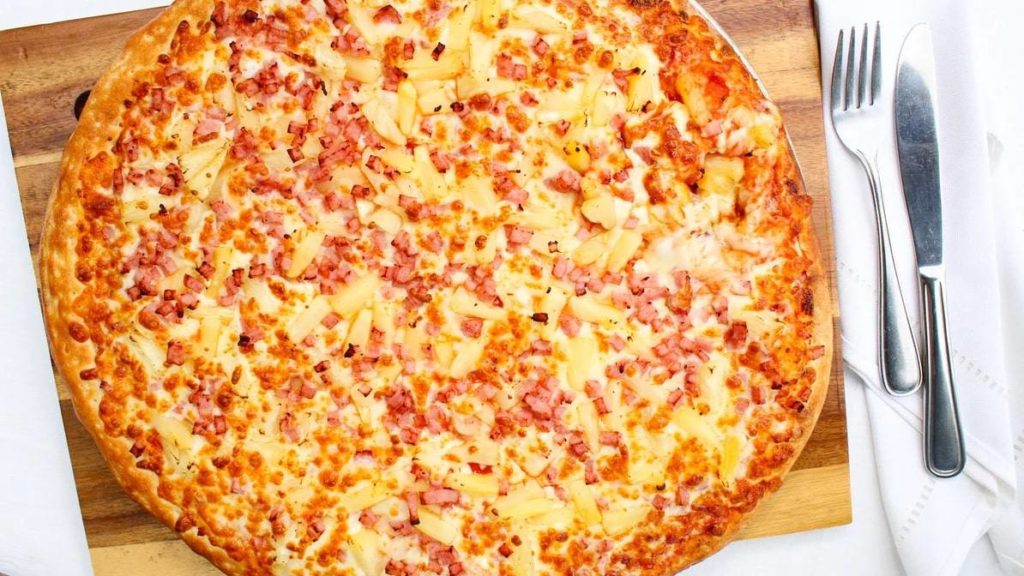 We'd like to add that the portions are huge! For a $24 pizza, all six of us at the time were filled—and we're heavy eaters!
Flying Pizza's vegan-friendly too, giving spicy and cheesy options that taste amazing. 
Address
Edison: 400 Edison Ave, Winnipeg, MB R2G 0L7, Canada

Jefferson: 1192 Jefferson Ave, Winnipeg, MB R2P 0C7, Canada

Sargent: 801 Sargent Ave, Winnipeg, MB R3E 0B9, Canada

Contact Details
Edison: +1 204-940-7772

Jefferson: +1 204-505-1270

Sargent: +1 204-504-8165

Hours
Edison:

10:00 AM to 1:00 AM (Sunday to Thursday)

10:00 AM to 2:00 AM (Friday, Saturday)

Jefferson:

10:30 AM to 1:00 AM (Monday to Thursday)

10:30 AM to 3:00 AM (Friday)

11:00 AM to 3:00 AM (Saturday)

11:00 AM to 1:00 AM (Sunday)

Sargent:

11:00 AM to 10:00 PM (Everyday)

Menu
https://flyingpizza.ca/menu/
Must-Try
Canadian Pizza

Chicken Wings

Price
$$$ - Expensive
4. Ramallah Cafe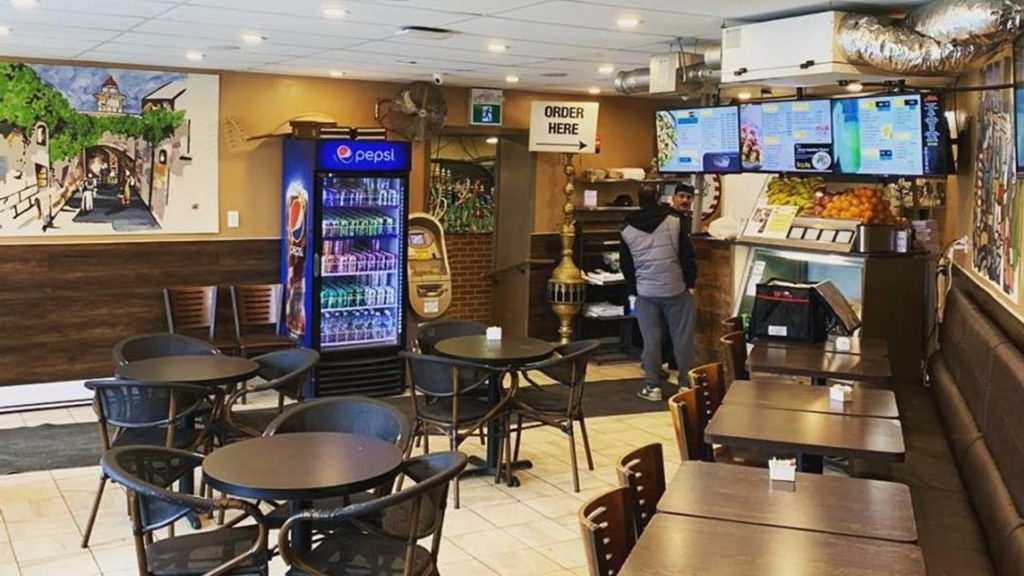 Ramallah Cafe is a small spot with shishas, coffee, and Middle Eastern food. As such, this is definitely a fun spot for working late nights or getting that nicotine rush after bar hopping.
What shocked us was how well-made the shishas were—better than anything we've tried. There weren't any air leaks at all and it tasted great after eating some shawarma.
Speaking of shawarma, the lamb donair is very well-made and goes great with some Turkish coffee. It's great for either sobering up after a night out or stuffing yourself before some heavy drinking.
The half-chicken mashawi isn't half bad either. The serving is huge, and if you weren't craving Middle Eastern before, you will after the first bite.
Address
Pembina: 325 Pembina Hwy, Winnipeg, MB R3L 2E3, Canada

Munroe: 108-1111 Munroe Ave. Winnipeg, MB R2K 3Z5, Canada

Contact Details
Pembina: (204) 615-5535

Munroe: (204) 560-5220

Hours
Pembina:

11:00 AM to 11:30 PM (Weekdays)

12:00 PM to 11:30 PM (Weekends)

Munroe:

11:00 AM to 9:00 PM (Monday to Thursday)

11:00 AM to 10:00 PM (Friday)

12:00 PM to 10:00 PM (Saturday)

12:00 PM to 9:00 PM (Sunday)

Menu
https://www.ramallahcafe.ca/our-menu-2/
Must-Try
Half Chicken Mashawi

Lamb Donair Wrap

Price
$$ - Average
5. Aladin's Pizzeria & Shawarma Place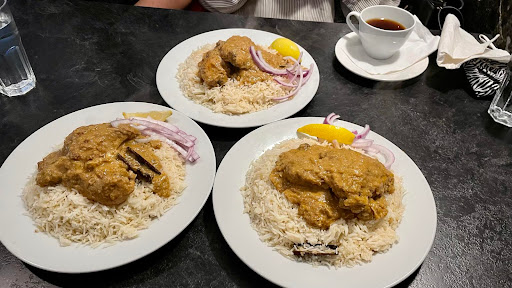 Italian and Middle Eastern fusions are interesting, to say the least. Everything at Aladin's tastes good though, so who are we to judge?
We even asked our friend from Qatar to try the shawarma, and she confirmed that it's as authentic as it gets. You can literally taste the Turkishness of each dish and all its greasy goodness.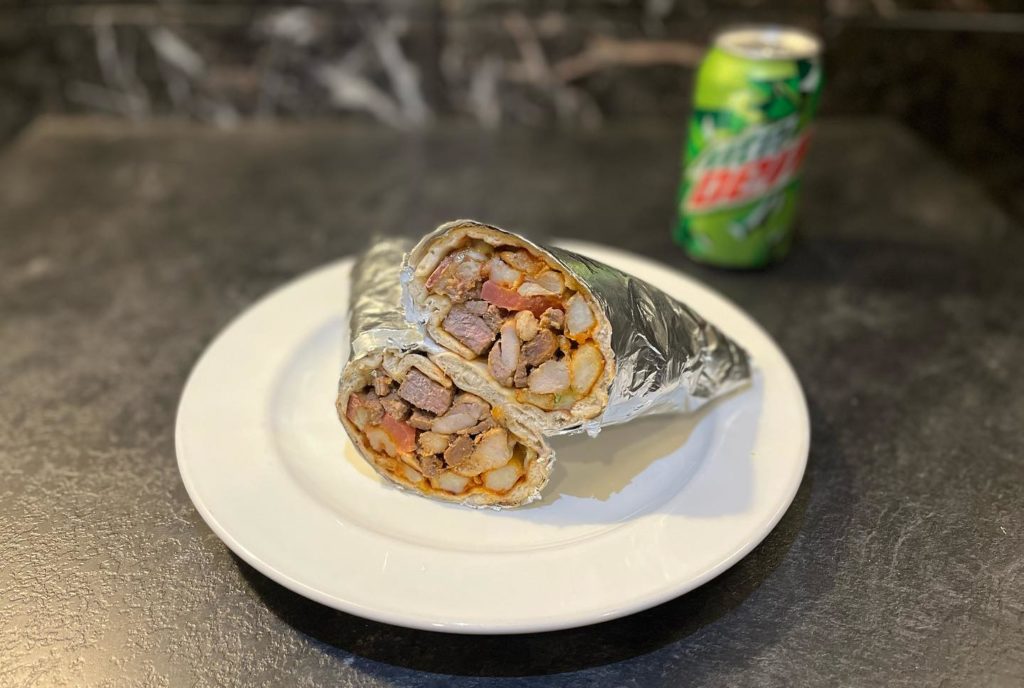 Greasy, though, is what most of the pizzas taste like. It's great hangover food and surprisingly tastes good if you ignore the heartburn. 
6. East Ocean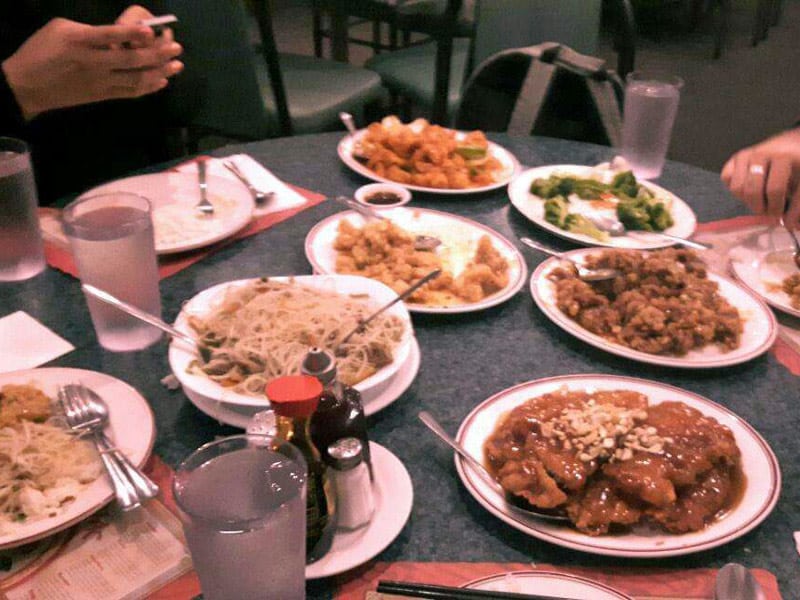 No matter who you are or where you come from, Chinese food will always have a spot in our stomachs. East Ocean is like your average Chinese spot, so you can expect huge portions and well-seasoned food.
We've been coming here for years and the food quality and staff have always been exceptional. The Szechuan pork is a staple and goes very well with the beef chow fan.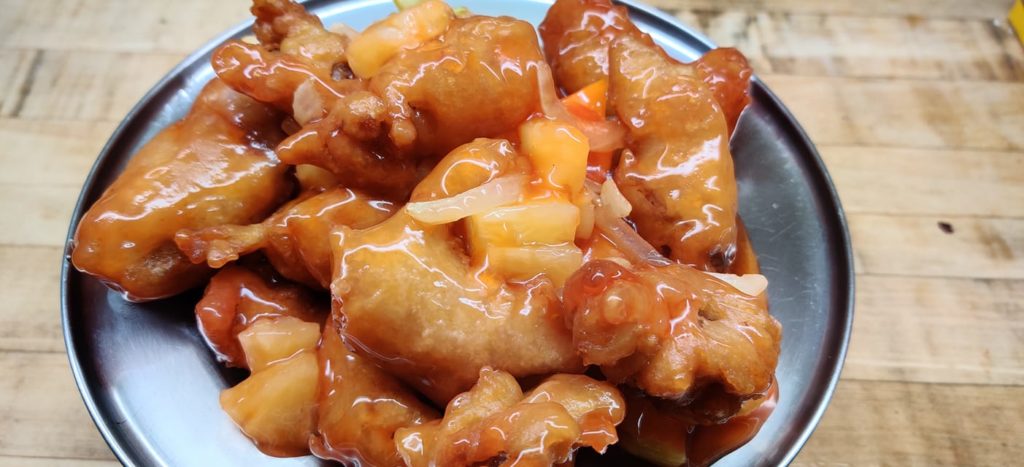 Did we mention the portions are huge? Everything's meant for sharing but priced like individual meals!
If it's a food coma you're looking for, you'll definitely find it here.
Address
350 Hargrave St, Winnipeg, MB R3B 2J9, Canada
Contact Details
+1 204-947-0808
Hours
4:00 PM to 10:00 PM (Sunday to Tuesday, Thursday)

4:00 PM to 11:00 PM (Friday, Saturday)

Closed (Wednesday)

Menu
https://www.zmenu.com/east-ocean-restaurant-winnipeg-online-menu/
Must-Try
Beef Chow Fan with Black Bean Sauce

Szechuan Style Spicy Pork

Price
$ - Cheap
7. Utage Maple Sushi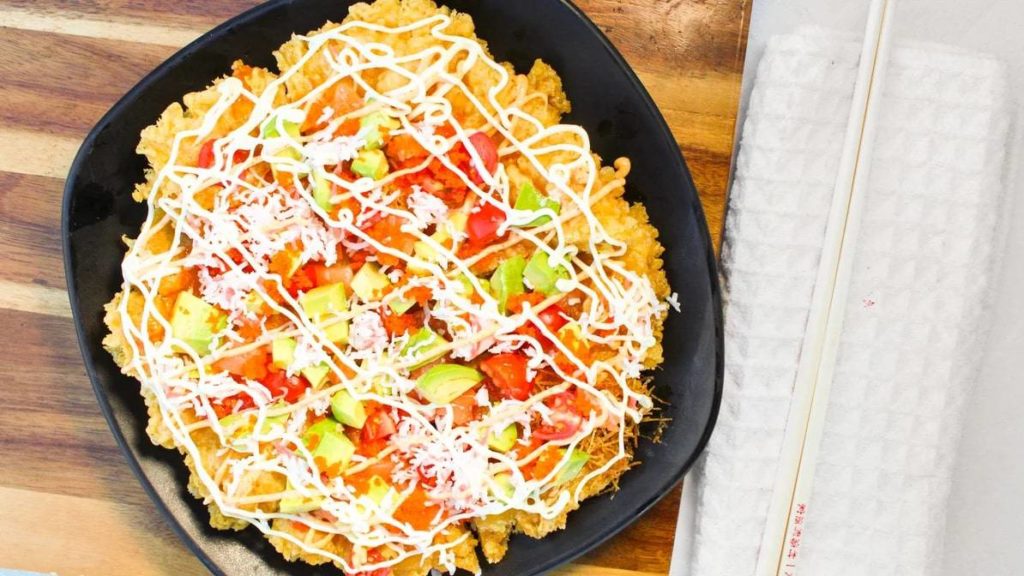 Whether we feel like eating out or ordering on UberEats, Utage is always one of our top picks. It's known for its delicious and affordable sushi, all coming in big portions.
You can order Osaka fries, Kyoto rolls, dynamite rolls, and chicken teriyaki all for less than $25 total (after taxes)! You can try the sushi pizza too and ask a friend to split with you.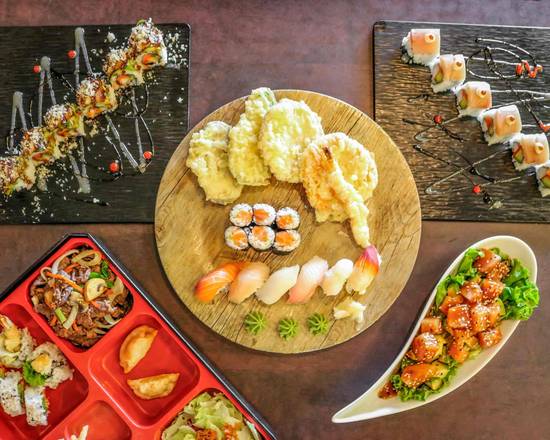 If you're interested in trying this place out, we recommend ordering one piece of each roll so you know what to get next time. Trust us, there will be a next time.
The staff are sensitive to those with seafood allergies too, despite being a sushi restaurant. You can ask them to make fishless orders and they'll do it with fresh and clean equipment so you don't suffer.
Address
1198 Jefferson Ave, Winnipeg, MB R2P 0C7, Canada
Contact Details
+1 204-221-3320
Hours
11:30 AM to 10:00 PM (Monday to Thursday)

11:30 AM to 11:00 PM (Friday)

12:00 PM to 11:00 PM (Saturday)

12:00 PM to 9:00 PM (Sunday)

Menu
https://www.skipthedishes.com/utage
Must-Try
Sushi Pizza

Dynamite Roll

Spicy Salmon Roll

Philadelphia Roll

California Roll

Happy Mouth Roll

Teriyaki Chicken Roll

Kyoto Roll

Squid Nigiri

Price
$$ - Average
8. Isaytakoyummy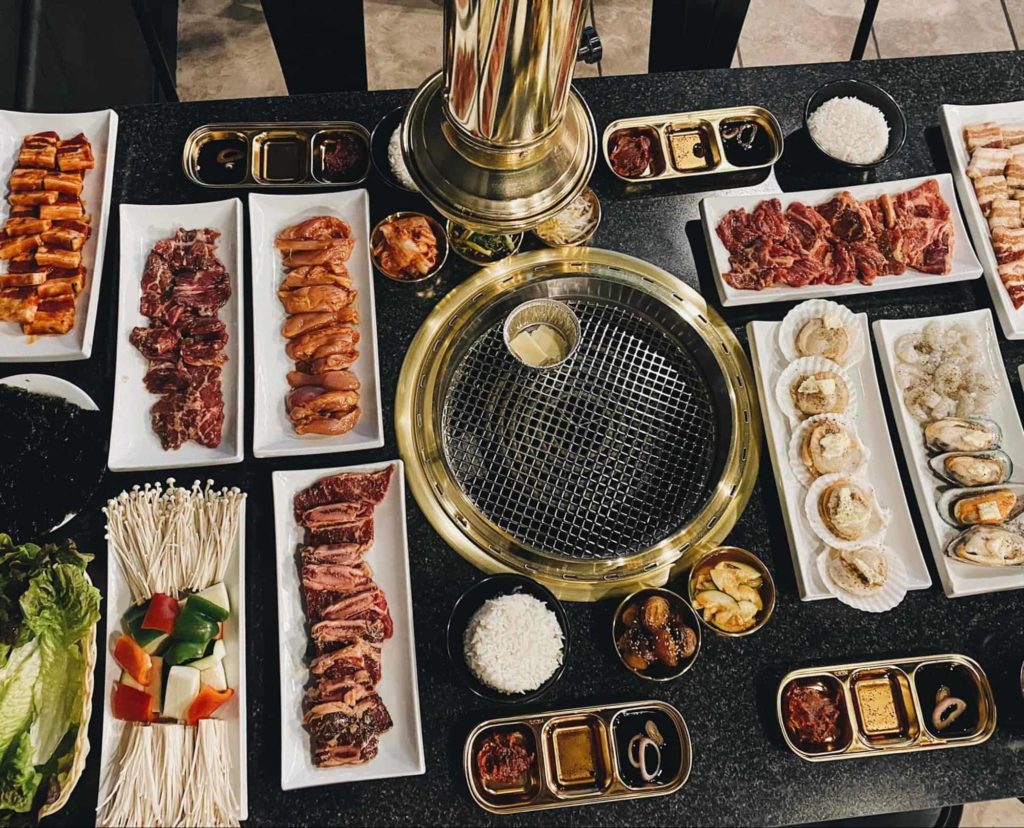 Isaytakoyummy is an Asian BBQ spot along McPhillips, with buffet and solo meal options both below $25 pax. If you've never been to an Asian barbecue before, the staff are more than willing to teach—and even cook for you!
Despite offering more than 10 different kinds of meat, there's no obvious dip in quality on any of them. Everything's thinly sliced and well-seasoned—even the veggies.
If you aren't a BBQ kind of person though, then you should definitely try the takoyaki. We normally don't like the taste of it, so we were surprised at how addicting each piece we ordered was.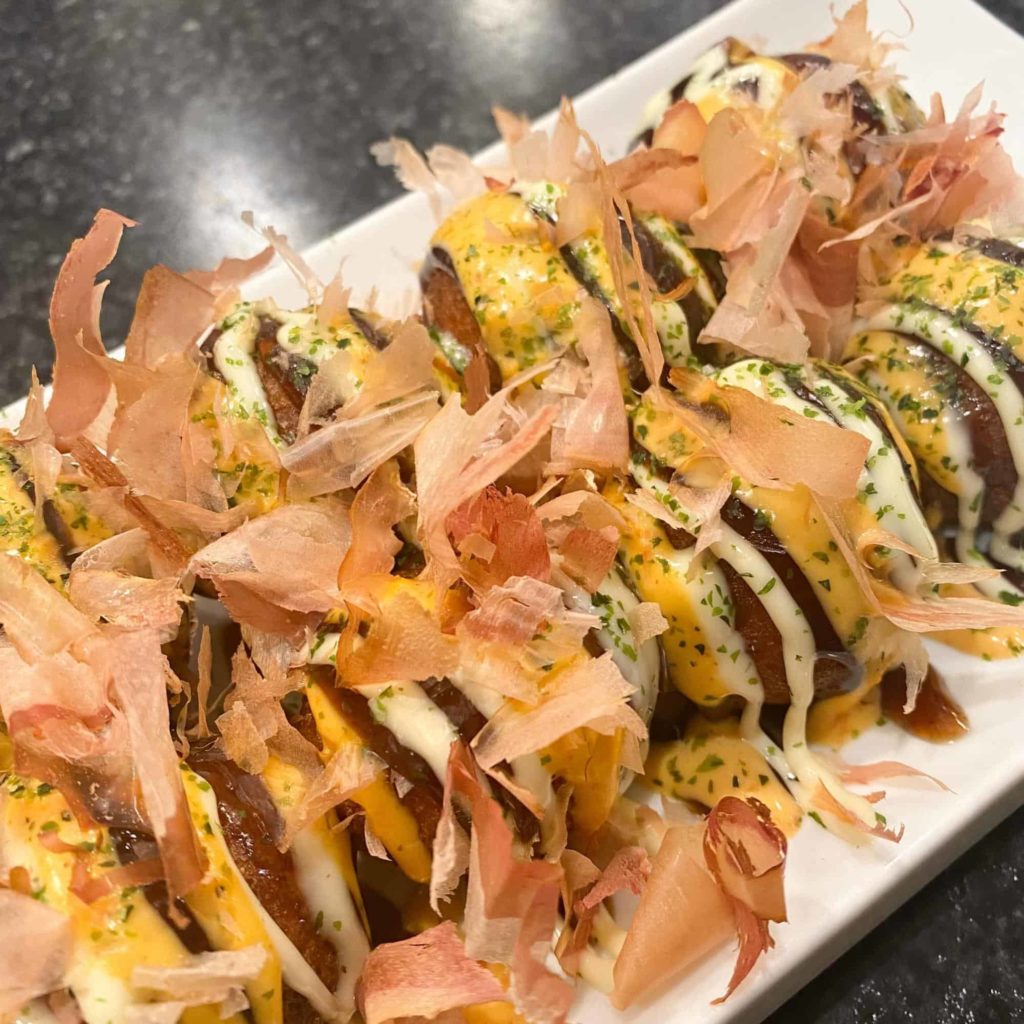 I guess we can say that Isaytakoyummy's takoyaki is indeed takoyummy!
9. Baked Expectations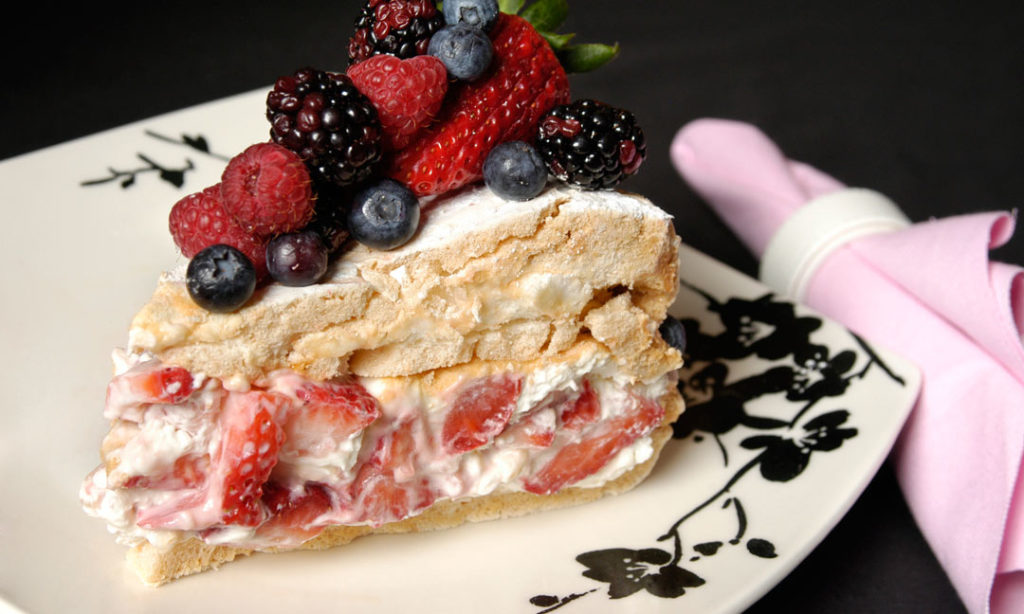 Ever been to a birthday party and the cake was so small that you only got to try a 5mm slice? Never again, because Baked Expectations' cakes are bigger than every other cake in Winnipeg.
Look at the size of this thing!
Every single one of its 30 options is delicious, but you can't buy individual slices. So whenever you want to give your friend an extra cake, or just want to indulge in sweets late at night, we suggest splitting with a friend to avoid going broke.
Going broke for the cakes is tempting though, 'cause they're just that good. We recommend the peanut butter chocolate chip cheesecake for big groups and the mocha tarte for small gatherings.
Address
161 Osborne St, Winnipeg, MB R3L 1Y7, Canada
Contact Details
(204) 452 5176
Hours
12:00 PM to 10:00 PM (Everyday)
Menu
https://bakedexpectations.ca/bakery/
Must-Try
Mocha Torte

Peanut Butter Chocolate Chip Cheesecake

Price
$$$ - Expensive
10. Yafa Café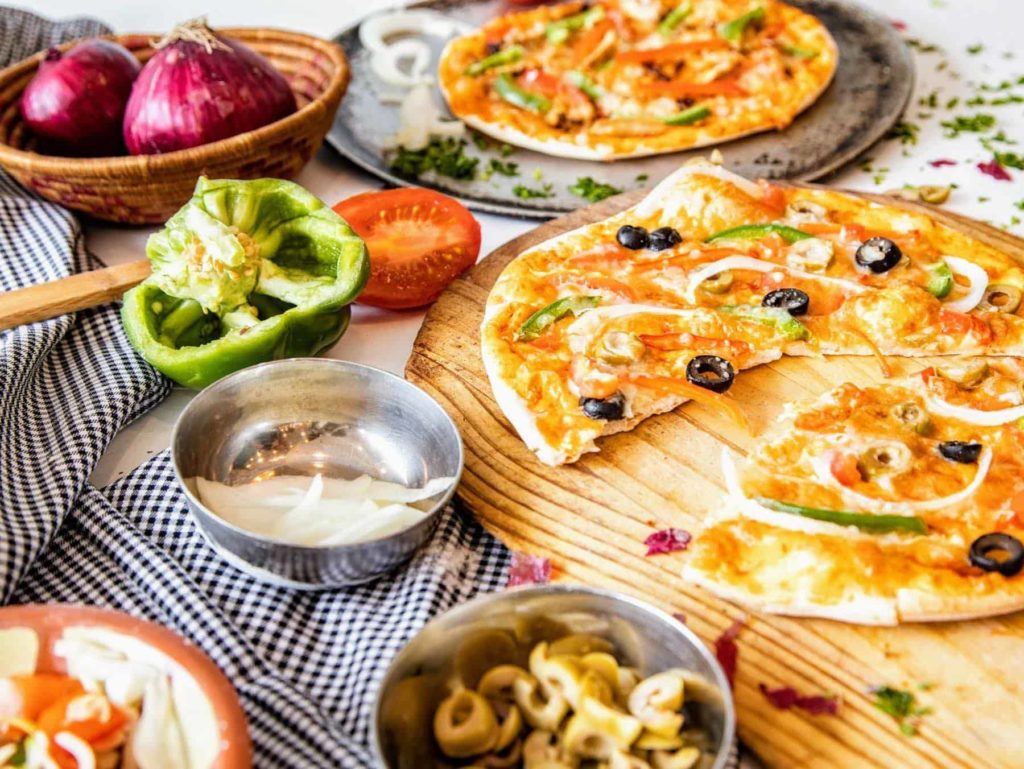 Yafa Cafe is known in Winnipeg as the king of Arabic cuisine. Just walking in will have you bombarded with the scent of spices, making you hungry if you weren't already.
The first time we came here was because we saw the decor from outside and wanted a closer look. After our meal, that first visit led to two more all in the same week!
Like a Chinese restaurant, everything here is meant for sharing but at the price of individual meals. Breakfast, lunch, dinner, and snacks are all served and will make you question if you're really in Canada.
We've also heard of how strong Arabic coffee can be, and we're glad to report that one cup from Yafa will leave you shivering through the night. It's perfect for all-nighters with your buddies!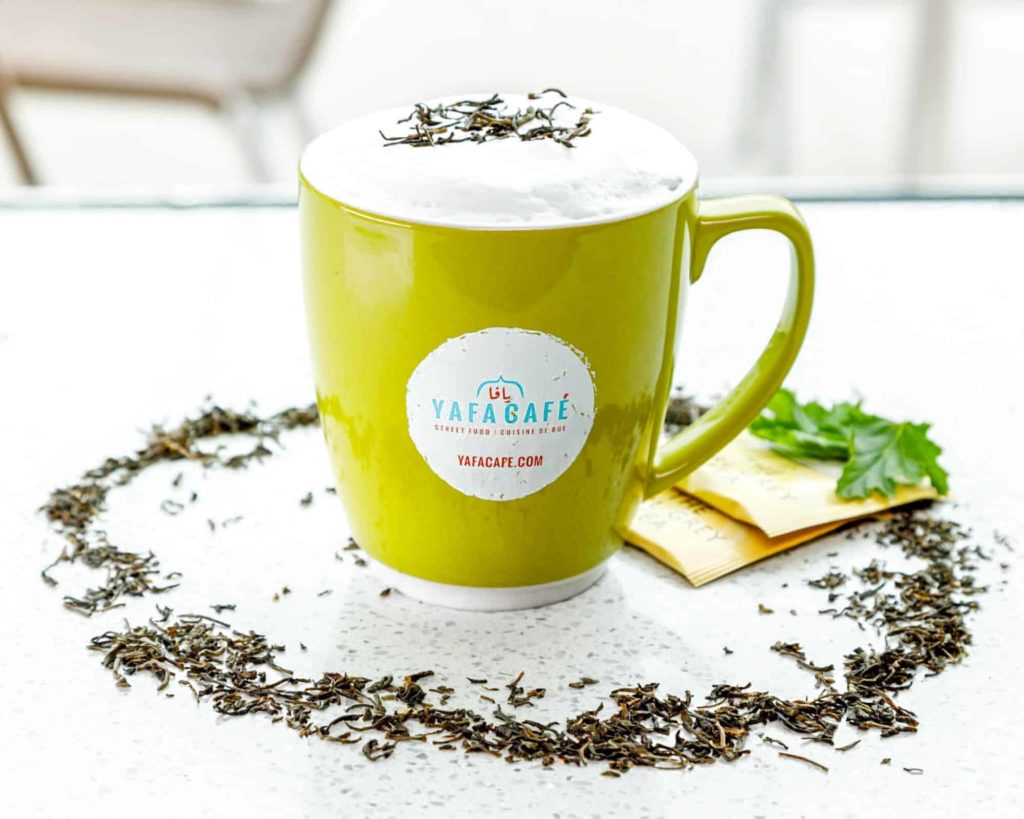 This monster above may look sweet, but it's as feisty as coffee gets.
Address
1785 Portage Ave, Winnipeg, MB R3J 0E8, Canada
Contact Details
+1 204-221-1636
Hours
11:00 AM to 11:00 PM (Sunday to Thursday)

11:00 AM to 11:30 PM (Friday, Saturday)

Menu
https://www.yafacafe.com/menu/
Must-Try
Kallayet Arab

Yafa Keto Salad

Knafeh Nabulsi

Arabic Coffee Dallah

Price
$$ - Average