Cost of Living in Winnipeg: Everything a Student Must Know
Winnipeg has some of Canada's best schools, and I've seen locals and international students settle for these universities.
But aside from the school's reputation, there's another thing students must prioritize when picking schools: the cost.
Although Winnipeg is known to have affordable tuition fees, there are other expenses that students need to be ready for while living in the city.
Cost of Living in Winnipeg for Students
A student in Winnipeg will have a monthly living cost of around $900 to $2500. On average, at least $500 is spent for accommodation, $125 for food, $80 for public transportation, $15 for phone, and $225 for miscellaneous fees every month.
The total cost of living can still vary based on one's lifestyle and spending habits.
Based on different universities in Winnipeg, here's an overview of the minimum and maximum costs for accommodation, food, transportation, phone, and miscellaneous fees.
| Expense | Average monthly cost |
| --- | --- |
| Accommodation | $500 to $1300 |
| Food | $125 to $400 |
| Transportation (bus) | $80 to $100 |
| Phone | $15 to $150 |
| Miscellaneous | $225 to $545 |
| Total | $945 to $2495 |
Cost of Accommodation for Winnipeg Students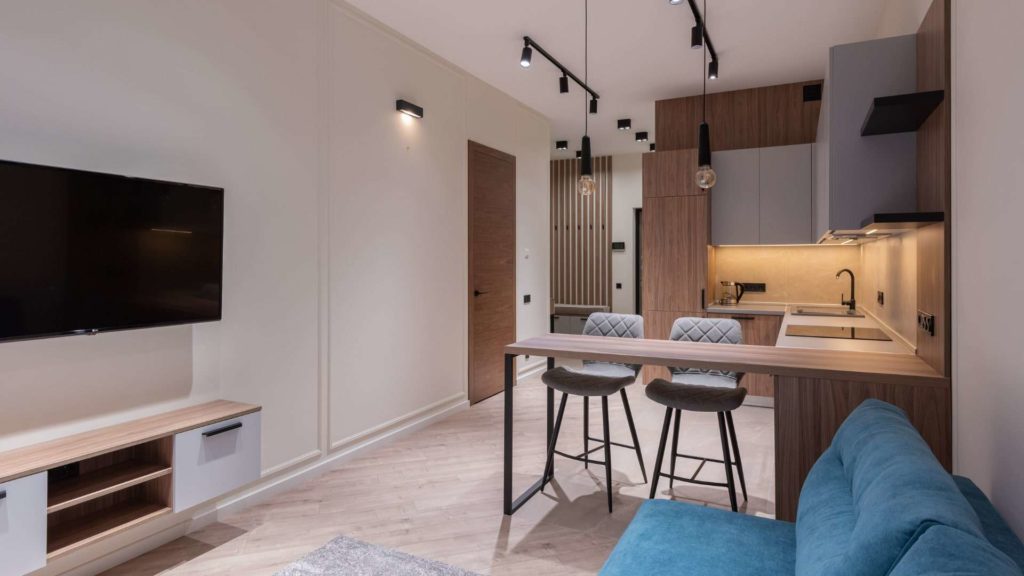 The cost of accommodation for students in Winnipeg ranges from $500 to $1300. On-campus dormitories are around $500 per month while off-campus apartments with included utilities can reach up to $1300.
Homestay plans with included meals cost around $900 to $1000 monthly.
Going to a university usually means becoming independent. Students tend to start living on their own either in school dormitories or apartments near their school.
Universities like the University of Winnipeg offer accommodation to eligible students within the school premises. An on-campus dormitory can cost around $500 monthly.
For some, applying for on-campus accommodation can be tedious. Because of limited capacities and strict rules in dormitories, many students opt to look for off-campus housing.
In Winnipeg, an off-campus apartment usually costs around $800 per month but monthly prices can range from $600 up to $1100.
Off-campus accommodations also depend on the location. Apartments within the city center are around $100 more expensive than those outside the city center.
In some cases, the rent can include payment for utilities and the total cost can reach up to $1300 monthly. On average, at least $180 a month is spent on utilities.
There are also some additional living arrangements that you can try. For example, you can try living with relatives or friends near your university to make it convenient and practical.
You can also inquire about homestay programs offered by your university if there are any.
Homestay programs let you stay with a host family but you get to have your own room with included meals. These programs require a monthly fee of around $900 to $1000.
| Accommodation type | Cost |
| --- | --- |
| On-campus | $500 |
| Off-campus | $600 to $1100 |
| Homestay programs (with meals) | $900 to $1000 |
Cost of Food for Winnipeg Students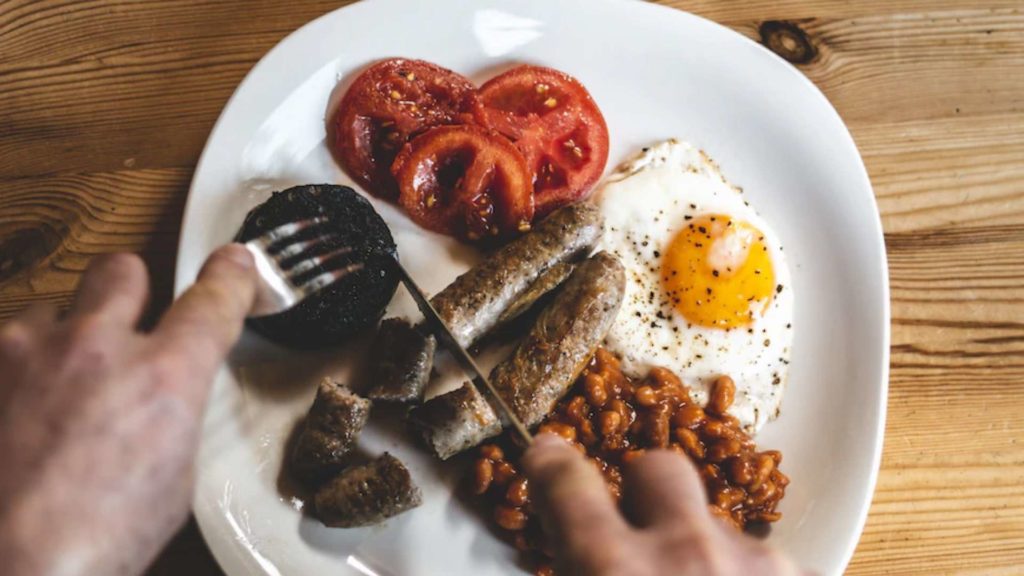 The cost of food for students in Winnipeg can be as low as $125 or as high as $400 depending on the student's lifestyle.
In Winnipeg, a regular meal can cost around $15 but you can also opt to cook your own meal if cooking is allowed in your accommodation. Based on Numbeo, the prices of common food items in Winnipeg are listed below.
| Food items | Cost |
| --- | --- |
| Loaf bread (500 grams) | $2.85 |
| White rice (1 kilogram) | $4.42 |
| Milk (1 Liter) | $1.85 |
| Eggs (1 dozen) | $3.88 |
| Chicken fillets (1 kilogram) | $13.96 |
| Beef (1 kilogram) | $16.96 |
| Cheese (1 kilogram) | $11.87 |
| Lettuce (1 head) | $3.25 |
| Apple (1 kilogram) | $4.80 |
| Onion (1 kilogram) | $3.05 |
| Potato (1 kilogram) | $3.61 |
| Banana (1 kilogram) | $1.96 |
If you're someone who likes to regularly eat out, you need to add $275 for monthly restaurant expenses to your food budget.
Cost of Transportation for Winnipeg Students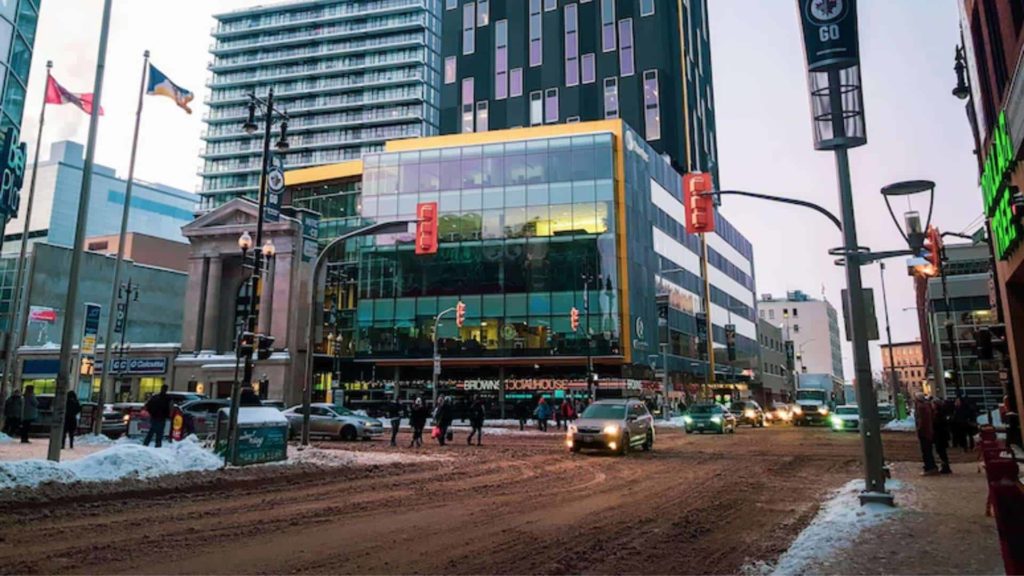 The cost of transportation for students in Winnipeg varies depending on the mode of transportation used. Monthly bus passes cost around $80 to $100.
Using cars may require around $200 for parking fees and $1.8 per 1 liter of gas.
Transportation costs will depend on how close you are to your school. If you're staying on campus, then you can save a lot by just walking or using bicycles.
But if you're coming from outside the school, you'll spend more or less $100 for a monthly bus pass. As students, you can also avail of the 20% discount for the passes or choose to buy a semester pass worth $290 that can be used every 4 months.
During winter, Winnipegers tend to use their cars for transport. If you choose to use a car, know that 1 liter of gas costs around $1.8.
You'll also need to think about car insurance and parking. Car insurance is around $190 while parking fees on campus usually cost at least $200.
Cost of Phone Plans for Winnipeg Students
Phone plans for students in Winnipeg can be either prepaid or monthly plans. Prepaid plans can range from $15 to $65 while monthly plans can range from $25 to $80.
Internet plans for students in Winnipeg cost around $50 to $150 per month.
A phone is important for a student to ensure constant communication with family and friends, as well as to easily connect to the Internet.
The usual phone providers in Winnipeg are FIDO, Koodo, Bell MTS, Rogers, TELUS, and FIDO. Their prepaid plans cost around $15 to $65 each month while monthly plans are approximately $25 to $80 per month.
The monthly cost can vary depending on the plan's premium features such as international calling options, mobile data limitations, and WiFi inclusions. When choosing the best plan for you, make sure that you are willing to commit to the contract.
If you're only looking for an Internet plan, the monthly costs can range from $50 to $150. Some of the Internet providers in the city are Teksavvy, Vmedia, Axio, Can-Com, and AEBC.
Internet plans can also be bundled with other services such as television and home phone access so make sure to consider those too.
Miscellaneous Costs for Winnipeg Students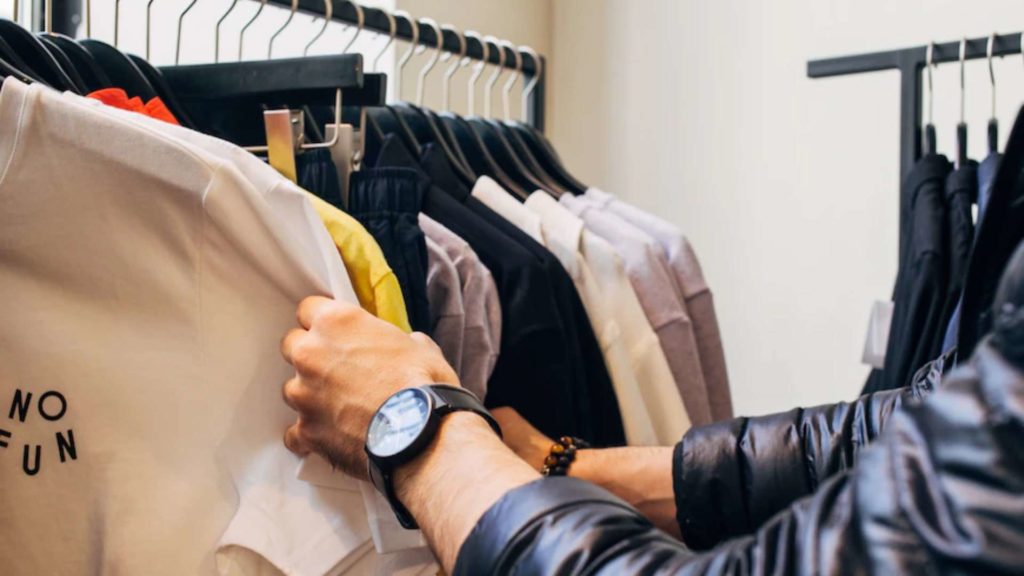 The total miscellaneous cost for students in Winnipeg starts from $225 up to $545. This includes the cost of books, school supplies, additional insurance, clothing, and entertainment.
Based on estimates by the University of Manitoba, the average miscellaneous costs for first-year students cost at least $225.
The breakdown is shown in the table below.
| Expense | Monthly Cost |
| --- | --- |
| Books and school supplies | $80 to $400 |
| Health and dental insurance | $30 |
| Clothing | $50 |
| Entertainment | $65 |
| Total | $225 to $545 |
Aside from these, there are optional expenses that a student must consider.
Provincial health plans are available for eligible residents but it is also encouraged to avail of your own private insurance for added coverage. International students may add health plans that cost around $800 for 1 year.
With Winnipeg's intense winters, new students must also invest in reliable winter clothes. This can cost around $600 up to $1000 for the whole year.
For students who are married and bringing their family members to Winnipeg while studying, an additional $4000 of expenses for a spouse while an additional $3,000 for each dependent should be expected in a year.
Money-Saving Tips for Winnipeg Students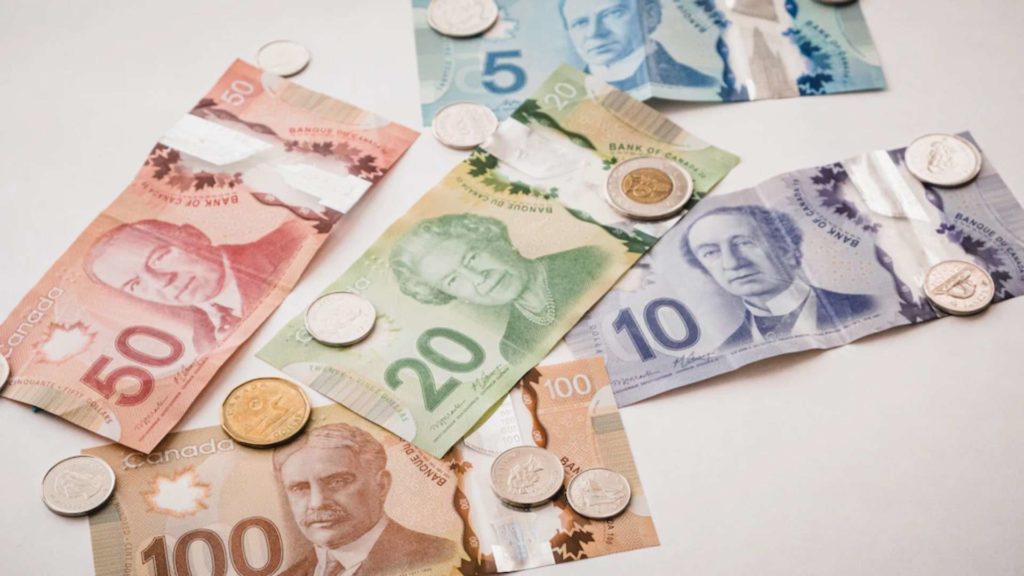 If you're on a tight budget, don't worry! With Winnipeg being one of the most affordable Canadian cities, you can easily save money with these tips: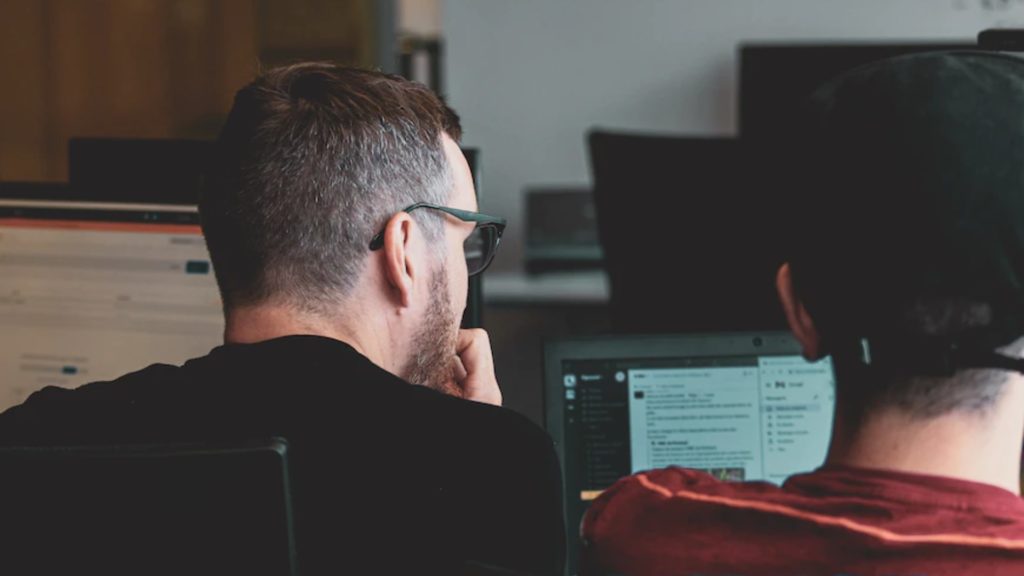 Housing rent takes up a huge chunk of your expenses as a student. Try to make friends with students from your course and find out if they're looking for accommodation too.
Renting an apartment together with other people will not only reduce your rent but also split up other living expenses such as food.
It is also easier to do a carpool with your roommates. Carpooling can help you save on transport expenses.
2. Use a bicycle.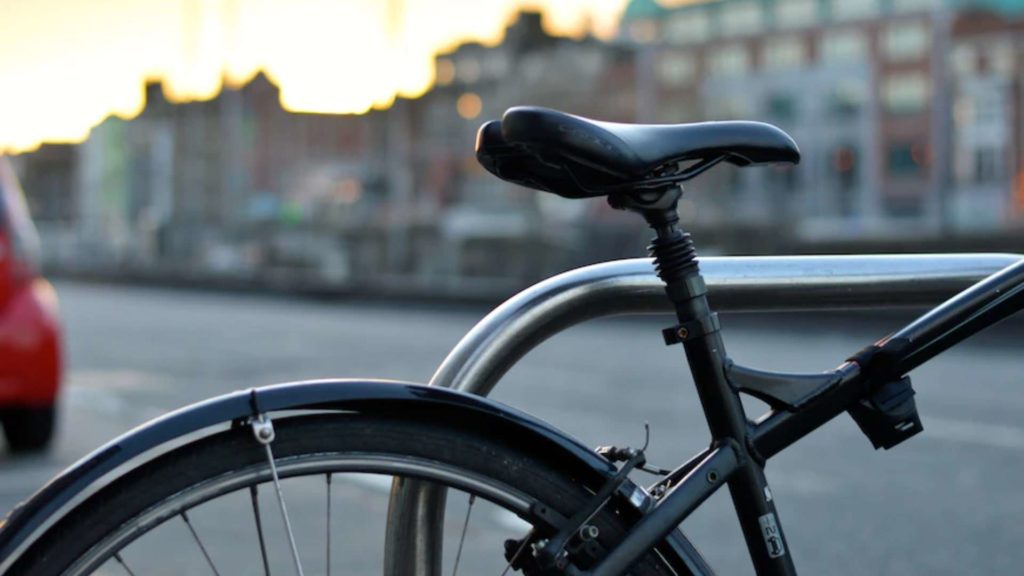 If you don't have a car or you can't carpool, maybe you can make use of your cycling skills. Like walking, cycling will not cost any expensive gasoline fees or parking fees.
Fortunately, Winnipeg is among the bike-friendly cities in Canada because of the many bike paths that can connect you to any part of the city.
It will surely be a smooth and enjoyable ride going to your university. Plus, cycling can be a form of exercise too!
3. Prepare your own food and drinks.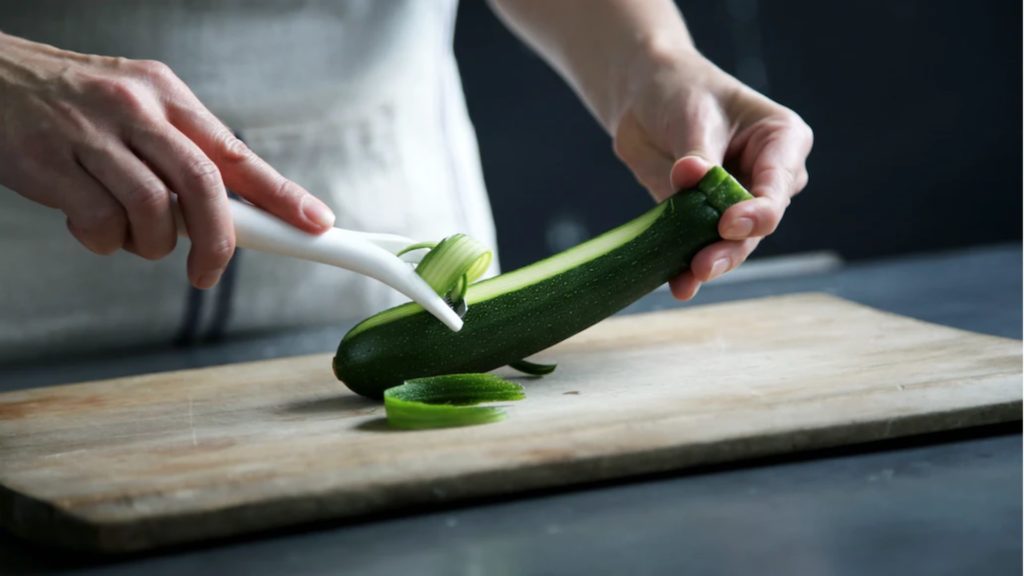 Grocery items are affordable in Winnipeg so it's best to take advantage of this. If your apartment or dormitory allows cooking, then it's time to learn some cooking skills.
By preparing your own meals, you can save money while also having full control over what you'll be eating throughout the day. You can also check several Youtube videos to know how college students can do meal preparation easily.
You can also save a lot by brewing your own coffee instead of purchasing from coffee shops nearby or on the way to school. The frequent buying of drinks from coffee shops can eventually lead to a large amount of money spent.
4. Keep your old phone.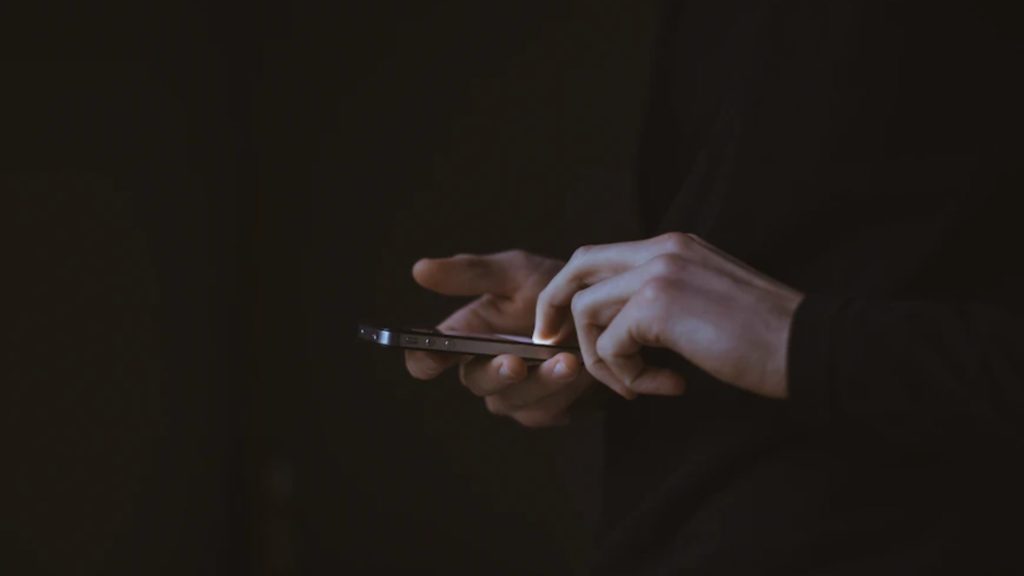 International students may think that they need to immediately change phones once they set foot in Winnipeg. But sometimes, phones from your home country can still work perfectly fine in the city.
You just need to make sure that your phone is compatible with Canada's networks. This means that it must not be restricted to a certain network and must be compatible with the frequencies of Canada's mobile networks.
If your phone matches the specifications, then you won't need to buy a new phone. This will help you save money because you'll only need to buy a new SIM card.
5. Make use of student discounts.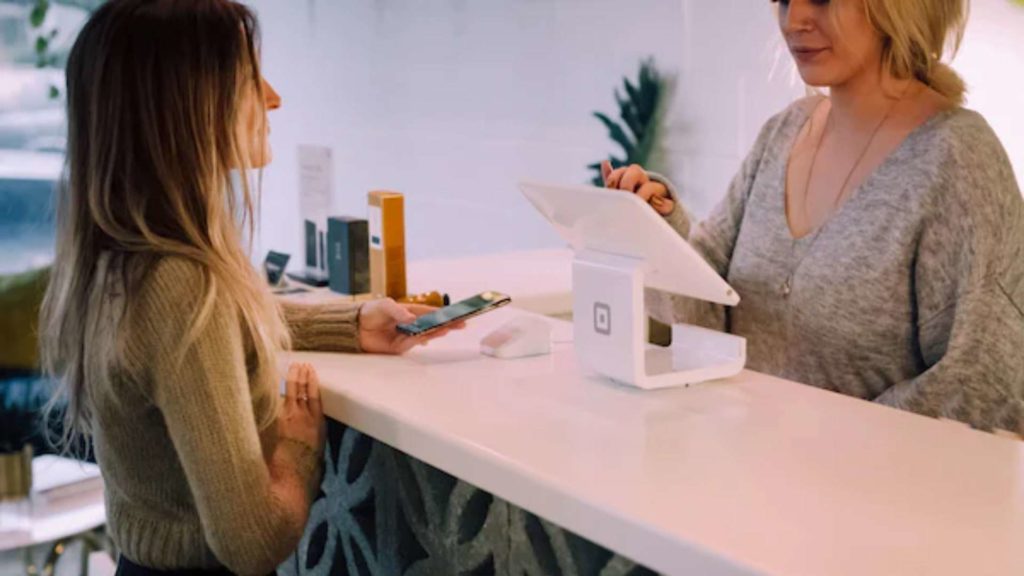 Aside from discounted transportation passes, student discounts can also be applied to some restaurants, public transportation, department stores, and bookstores in Winnipeg.
Here are some examples of student discounts that you can avail of from different stores.
| Store | Discounts | Category |
| --- | --- | --- |
| Subway | 10% off | Food |
| Chipotle | Free soft drink | Food |
| Dairy Queen | 10% off | Food |
| Adobe | 60% off (first year) | Tech |
| Telus | Extra 3 GB data for $5 | Tech |
| Reebok | 30% off | Clothing |
| H&M | 15% off | Clothing |
| Book Outlet | 5% off | Books |
Just make sure that you have your student card or proof of enrollment ready when asked for proof that you're a student.
6. Go to a library.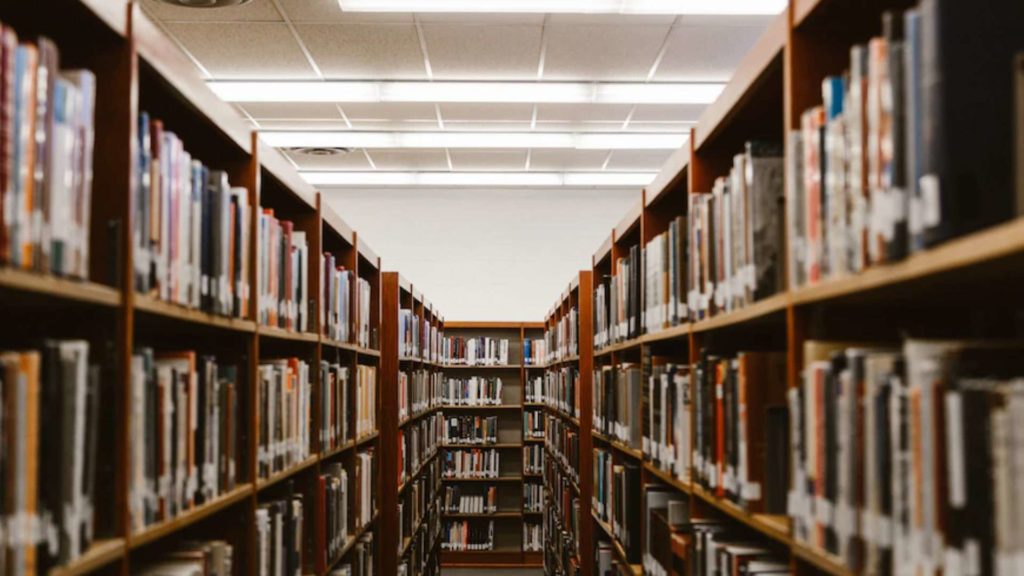 Buying books can further increase your miscellaneous expenses. You should only buy books if you're 100% sure that you'll use them for multiple classes.
If not, then going to the library is the best option for you. Access to the library is usually free, especially for students, so you will not encounter any additional costs.
University libraries have large collections of books that are relevant to the courses they offer, so it's likely that you'll find what you're looking for. They also allow renting of books so you can use them outside the establishment.
The library is also a very conducive place for you to be productive as a student. Instead of visiting coffee shops where you might incur additional costs, you can just study inside the library without any distractions.
7. Stick to your budget.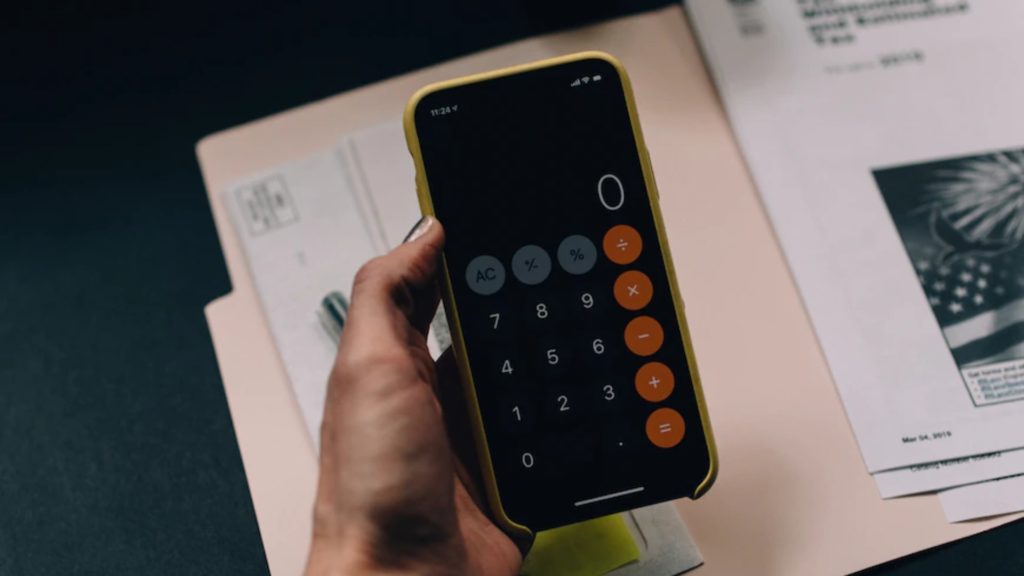 As a student, you'll most likely only have a limited budget that you can spend per month. If that's the case, following a strict budget system will help you get through without any debts.
First, you need to evaluate your spending habits and determine your necessities. Then, set an ideal but realistic amount for each of your expenses.
It is recommended to follow the 50-30-20 method. This means that 50% of your monthly allowance should be for your needs such as food, utilities, rent, and other bills.
The 30% should be enough to cover your wants or for activities like shopping and eating out. The remaining 20% is for your savings fund.
This method is the most ideal, but it's alright to make changes in the allocation. What's important is that you can achieve the budget that you've set.
Throughout the month, make sure that you diligently track your expenses. Excel sheets with templates online can help you but there are also mobile applications that will make it faster to note your spending.
8. Avail of scholarships.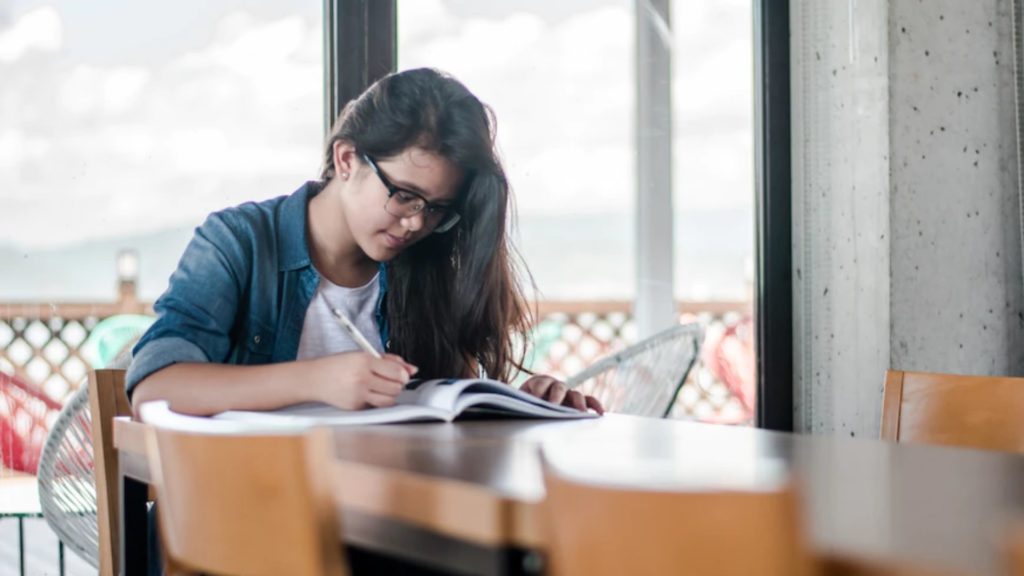 Universities offer a wide range of scholarships and financial aid programs. This information is usually available on the official website of a university.
The requirements may vary per scholarship program. Usually, students with great financial needs, excellent academic status, and good student backgrounds will be allowed to be a scholar.
Scholarship slots can be limited. If you're aiming to apply for one, make sure that you remain focused on having a remarkable track record.
There are also government financial aids that allow you to request grants and loans. Grants do not need to be repaid while loans must be paid with interest after graduating.
9. Try a part-time job.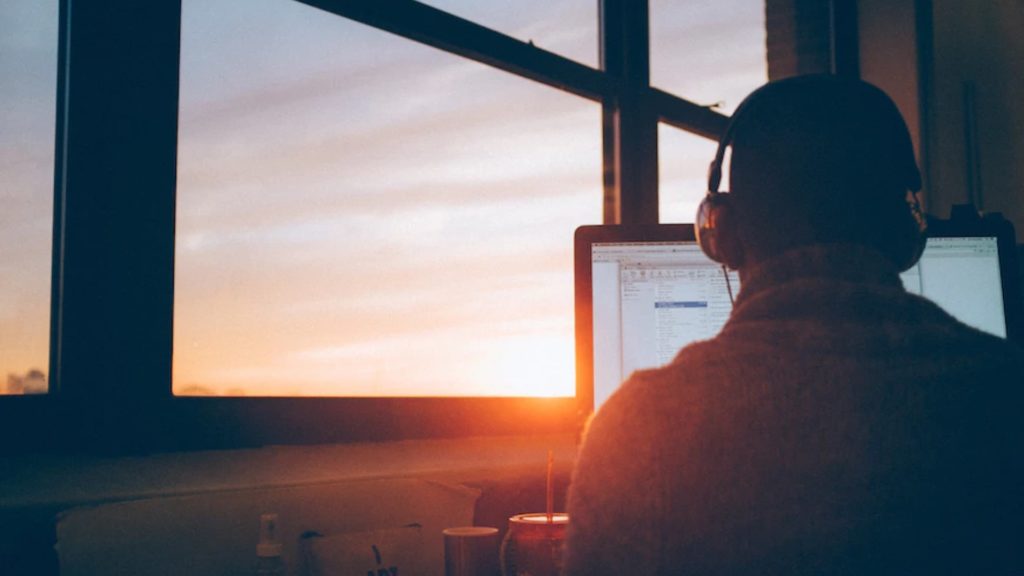 This is last on the list because it can be hard for students to have a part-time job while studying. But if you're really eager to save money, it will be easier for you if have an additional source of income.
Manitoba's government offers employment programs specifically to eligible students. If accepted, you will be working in government agencies, departments, and corporations.
The University of Winnipeg also regularly posts available part-time job opportunities for students. As of April 2023, the list includes openings for a cashier, cook, customer service representative, lifeguard, office assistant, receptionist, and more.
Cost of Living for Students in Winnipeg vs. Other Cities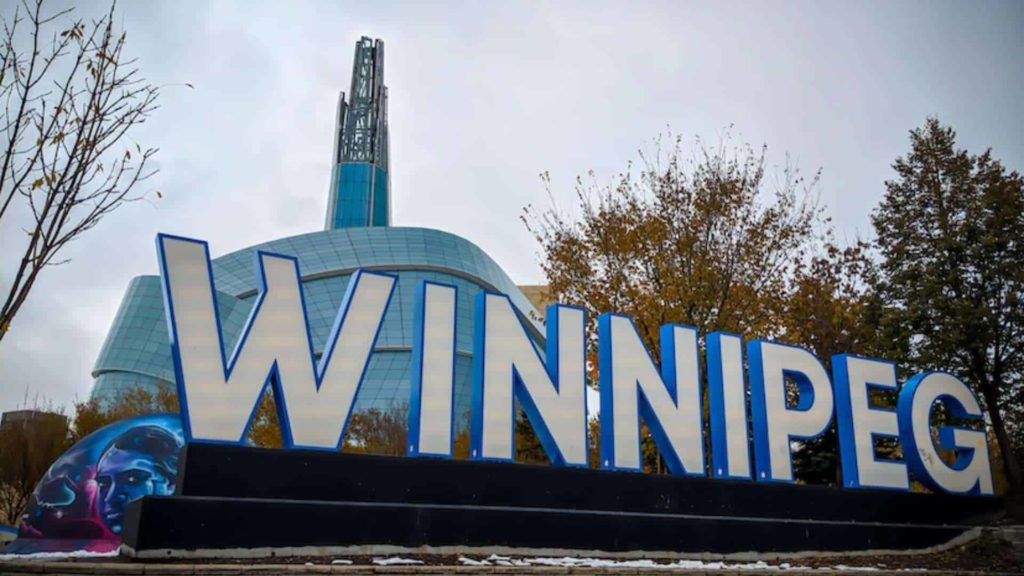 Living in Winnipeg is the most affordable option for students compared to Toronto, Montreal, Vancouver, Ottawa, and Quebec.
The following are cheapest in Winnipeg: food at $15 per meal, monthly pass at $80, and internet at $50 per month. Monthly accommodation is also affordable at $600.
Living and studying in Winnipeg is relatively affordable. But how do a student's living costs in Winnipeg compare to other Canadian cities?
Here's a side-by-side comparison of accommodation, food, transportation, and internet costs in Winnipeg, Toronto, Montreal, Vancouver, Ottawa, and Quebec.
| | Winnipeg | Toronto | Montreal | Vancouver | Ottawa | Quebec |
| --- | --- | --- | --- | --- | --- | --- |
| Accommodation | $600 | $2,020 | $710 | $1,900 | $1,120 | $525 |
| Food | $15/meal | $20/meal | $15/meal | $20/meal | $20/meal | $20/meal |
| Transportation | $80 | $100 | $85 | $110 | $100 | $90 |
| Internet | $50 | $75 | $65 | $80 | $75 | $65 |
In terms of off-campus accommodation, Quebec is the cheapest at $525 followed by Winnipeg at $600. The most expensive is Toronto at around $2000.
In terms of cost per meal, Winnipeg and Montreal are the cheapest at $15 per meal.
For public transportation, the costs among the cities are almost similar but Winnipeg is still the most affordable for students at $80.
Lastly, Winnipeg is also the cheapest when it comes to Internet plans. Students in the city can avail of a plan for as low as $50 per month.
Overall, Winnipeg is the most affordable city for students compared to the other five cities. Coupled with the money-saving tips I mentioned earlier, it's easy to get a quality education while not breaking the bank as a Winnipeger.