Everything You Ever Wanted to Know about Lake Winnipeg
Located in the central region of Manitoba, Lake Winnipeg is the sixth-largest freshwater lake in Canada and the eleventh-largest in the world.
Its name translates to "Great Muddy Waters," and it is a site of tremendous natural value and cultural history that attracts millions of tourists a year.
What is Lake Winnipeg known for?
Lake Winnipeg is known for its high ecological, commercial, cultural, and recreational value.
The lake brings in an estimated $110 million annually in tourism and recreation, and an additional $21 million in commercial fishing.
The lake also has many protected areas and heritage sites, including eleven provincial parks and fourteen First Nations communities.
The municipality of Gimli, along Lake Winnipeg's western shore, is another popular destination as a beacon of Icelandic culture in North America.
Lake Winnipeg Characteristics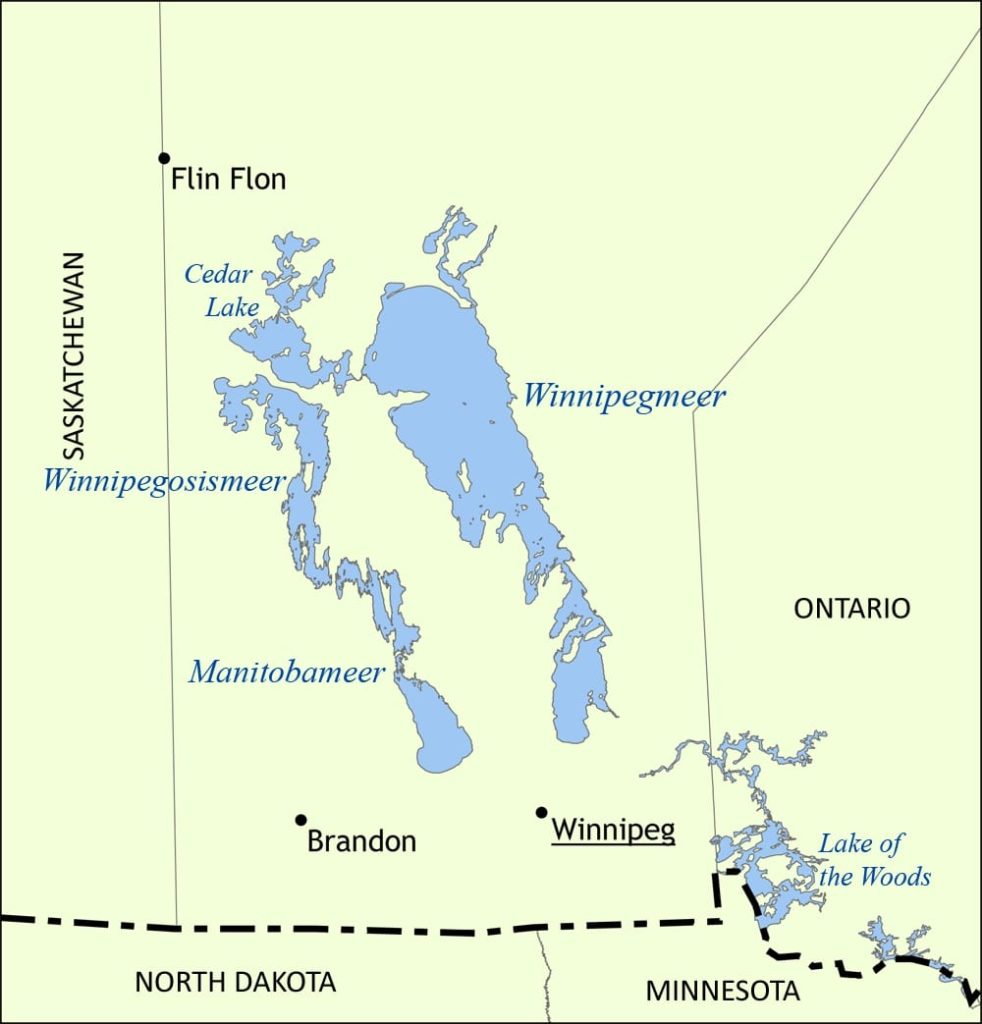 Lake Winnipeg is approximately 416 km (258 mi) long, and 110 km (68 mi) across at its widest point.
The lake covers an area of over 23,750 square km (14,757 square mi), earning it the nickname of North America's "Sixth Great Lake" despite not being linked to the same water system.
The lake is made up of two major basins: a large northern basin, and a smaller and shallower southern one.
Interestingly (and somewhat counterintuitively to this fact), the deepest point of the lake can be found in the south, off the shore of Black Island, where water drops to a depth of 36 meters.
The average depth of the entire lake is about 12 meters, which is relatively shallow for a large lake.
As a result, the temperature at the lakebed is often only one degree lower than the surface temperature, except during winter when the surface freezes over and insulates the aquatic ecosystem below.
Is Lake Winnipeg man-made?
Despite what some would believe, Lake Winnipeg is not a man-made lake, but rather a glacial lake. This means it is a lake that formed through the melting of glaciers.
Lake Winnipeg was formed by the meltwater of what was once the Laurentide Ice Sheet.
This massive glacier spanned most of North America during the last Ice Age and is believed to have been over 3 kilometers (1.864 mi) thick in some places.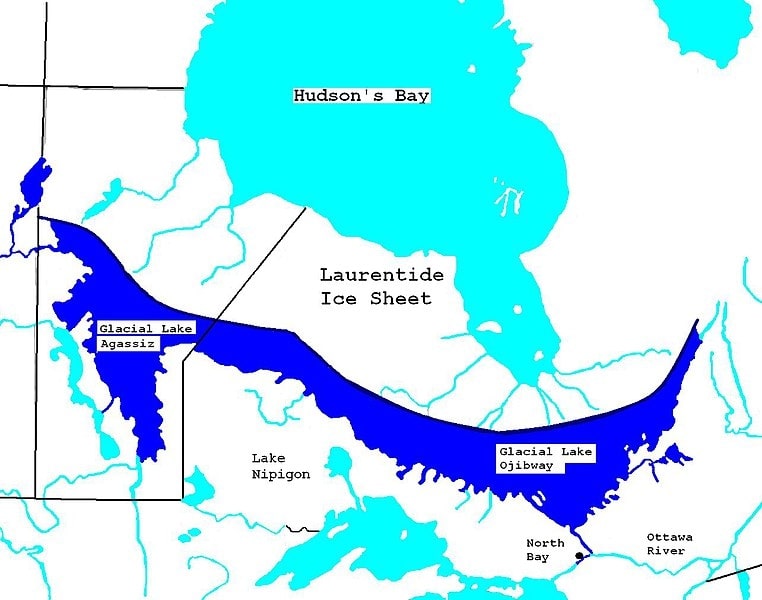 The Laurentide Ice Sheet had largely retreated by 8,000 BCE, leaving behind the ancient Lake Agassiz.
This "super lake" of sorts would later restructure its waterways and outflow to form Lake Manitoba, Lake Winnipegosi, Cedar Lake, Lake of the Woods, and the largest of these, Lake Winnipeg.
The idea that Lake Winnipeg is a man-made lake likely stems from the natural tendency of water levels to rise when dams or hydroelectric plants are constructed.
Several large man-made lakes have been constructed this way, with the largest example being Lake Kariba in Zimbabwe.
In the case of Lake Winnipeg, Jenpeg Generating Station, situated to the north along the Nelson River regulates 85% of the outflow from the lake, while several smaller artificial outflows protect the communities along the shore from floods.
However, because the lake has existed since before any attempt to regulate its waters was made, Lake Winnipeg cannot be considered man-made.
Why is Lake Winnipeg not a Great Lake?
Lake Winnipeg is technically a "great" body of water, but it is not considered a "Great Lake" because it is not connected to what is known as the Great Lakes-St. Lawrence River Basin.
The Great Lakes themselves are five bodies of water that make up a single freshwater system.
These five lakes are connected by the St. Marys River, the Straits of Mackinac, the Detroit River, and the Niagara River, making it the largest freshwater system in the world.
Because there is no water flow between Lake Winnipeg and the Great Lakes, it is considered part of a separate freshwater system altogether, known as the Lake Winnipeg Basin.
Activities at Lake Winnipeg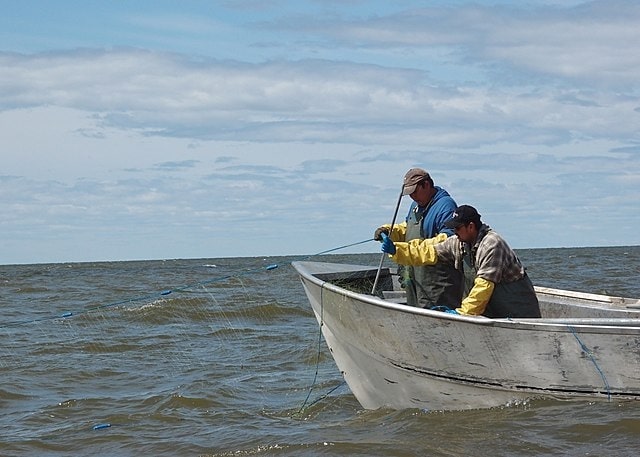 Activities around Lake Winnipeg usually happen in and around the southern basin. Activities vary with the seasons, though there are a few year-long constants such as fishing or tours of heritage sites.
Some seasonal aquatic activities such as boating and water skiing are also popular during the summer months, and visitors may purchase or rent watercraft at several boat dealers around the lake area.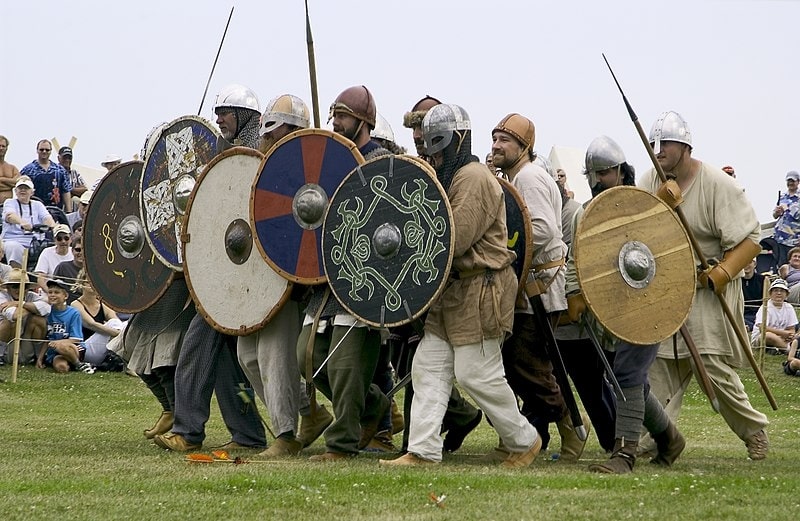 Communities around the lake also host many annual celebrations and festivals. Gimli is particularly known for its Icelandic festival, while families in Grindstone host Grindstone Days in August.
Swimming
Numerous beaches line the shores of Lake Winnipeg, turning it into a hotspot of summer activity.
Favorite locations include Grand Beach and Pelican Beach, but plenty of less crowded communities such as Sans Souci along the southwestern rim of the lake allow for a more relaxed atmosphere.
Fishing
Fishing is a popular activity at Lake Winnipeg all year round. While boat rental services are available in the summer months, ice fishing is also an option when the lake freezes over.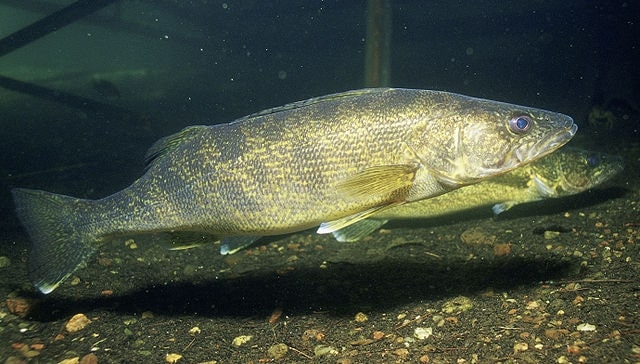 Walleyes are a favorite catch for anglers of all skill levels as they don't fight very hard, while still providing ample challenge from sheer weight.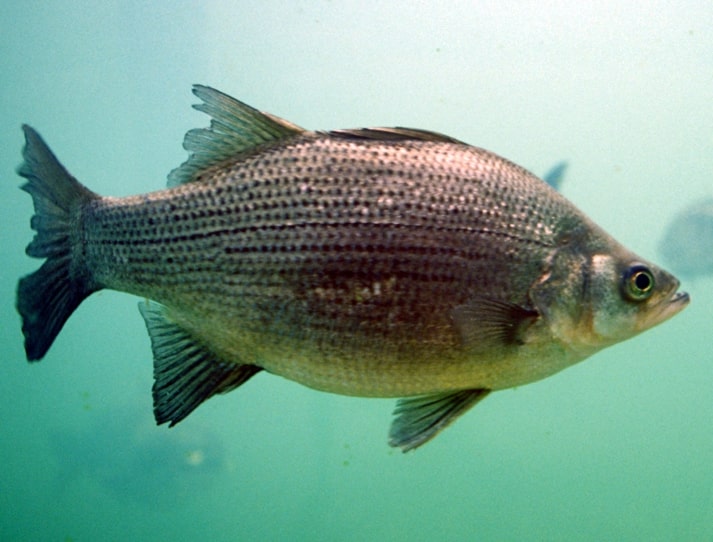 White bass are also a popular target for sportfishers. These large fish can grow up to 3.2 kg (7 lbs) and fight rough for short bursts when hooked.
Of course, white bass are not the most exciting of fish since they rarely jump and tire easily. Expert anglers looking for a challenge will instead want to look to land the elusive lake sturgeon.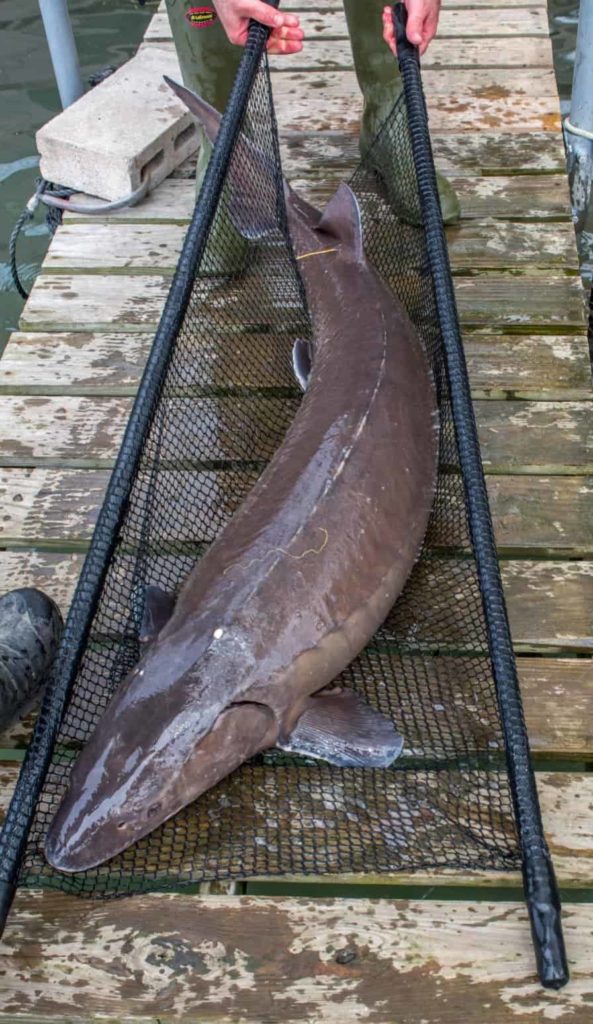 These fish are exciting fighters that grow for as long as they live, and can reach lengths of a whopping 3 meters (10 ft)!
However, they are a threatened species protected by limited fishing, meaning they must be immediately released upon catching.
Those looking to test their fishing skills can usually find a good spot around Balsam Bay.
Don't forget to get a fishing license, though. Licenses in Manitoba are valid starting May 1 and expire in April of the following year.
Attractions at Lake Winnipeg
Besides the many beaches and marinas, Lake Winnipeg is also home to museums and sites that tell the history of the lake's rich culture.
Daytime guided tours take visitors across the ancestral lands of the First Nations, including the Cree.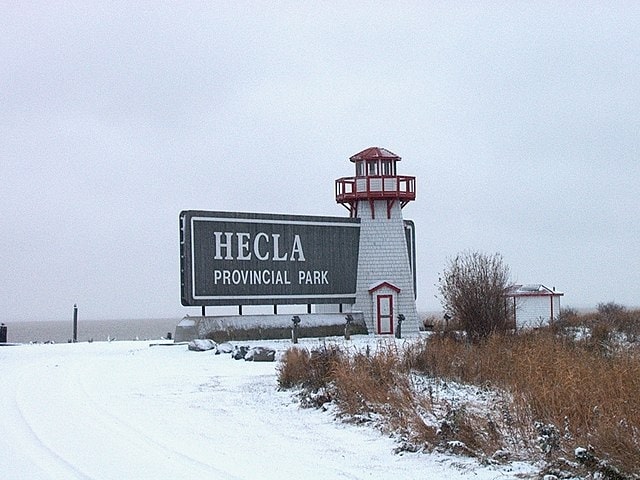 Of these territories, Hecla-Grindstone Provincial Park is probably the most famous heritage park in the lake. The park includes Hecla Island and Grindstone Peninsula.
Hecla Island in particular is famed for the historic Hecla village, Hecla Lighthouse, and the many hiking and cycling trails.
The island also has its own 18-hole golf course, tennis and pickleball courts, and a volleyball court.
Wildlife is abundant around the island, and birdwatching is a favorite activity, with sightings of bald eagles, ospreys, and cormorants when the weather is favorable.
The park was settled in the late 1800s by Icelandic immigrants and has been a protected area since 1969.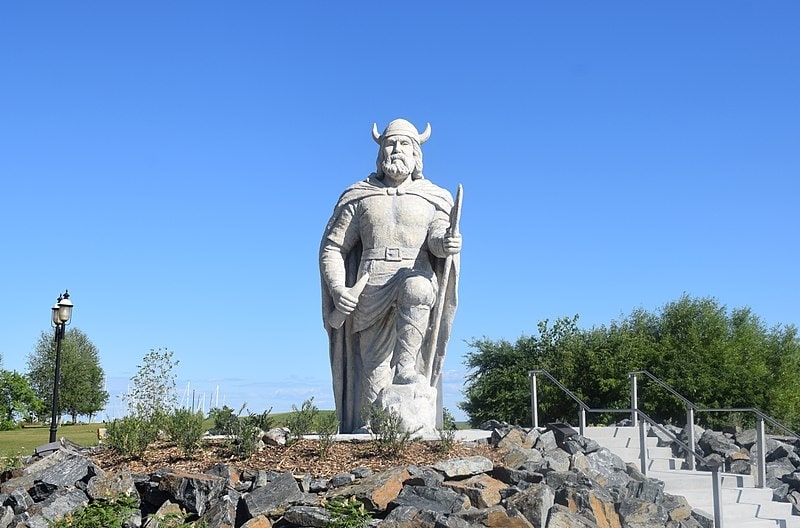 As mentioned before, the community of Gimli is another great place for a bit of suburban sightseeing.
Once known as New Iceland, Gimli today is named after a paradise in Norse mythology where survivors of Ragnarök are prophesied to take refuge and rebuild.
Iconic landmarks include the Gimli Viking Statue and the Seawall Gallery, both of which commemorate and outline the history of the first settlers of this unique community.
Cost of Going to Lake Winnipeg
The cost of a 7-day trip to Lake Winnipeg is around $1,000 per person, depending on your travel style and the size of your group.
Lake Winnipeg hotels range from $50 to over $200 a night. Vacation rentals, on the other hand, typically cost between $100 and $400 per night per unit.
When to Go to Lake Winnipeg
The summer months are the best time for festivals and outdoor and aquatic activities at Lake Winnipeg, so it may well be worth it to schedule a trip between June through August.
That said, these months are the busiest of the year at Lake Winnipeg, so expect lodging to cost more during this time.
Of course, unlike many North American tourist spots, most services around Lake Winnipeg cater to visitors all year round.
While colder months tend to be too chilly for most outdoor enthusiasts, there is still plenty to do, with many parks such as Hecla open all year round, and plenty of lakeside services and rentals that take advantage of the frozen lake.
These months also see much less tourist activity, leading to more affordable lodging in fall and winter.
Where to Stay Near Lake Winnipeg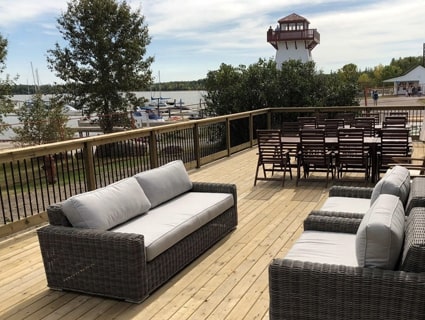 The area around Lake Winnipeg offers a large selection of lodging, ranging from affordable to luxurious. Here are some of our favorites.
Gull Harbour Marina & Lighthouse Inn is one of the most sought-after facilities, offering visitors a unique location at the very heart of Lake Winnipeg.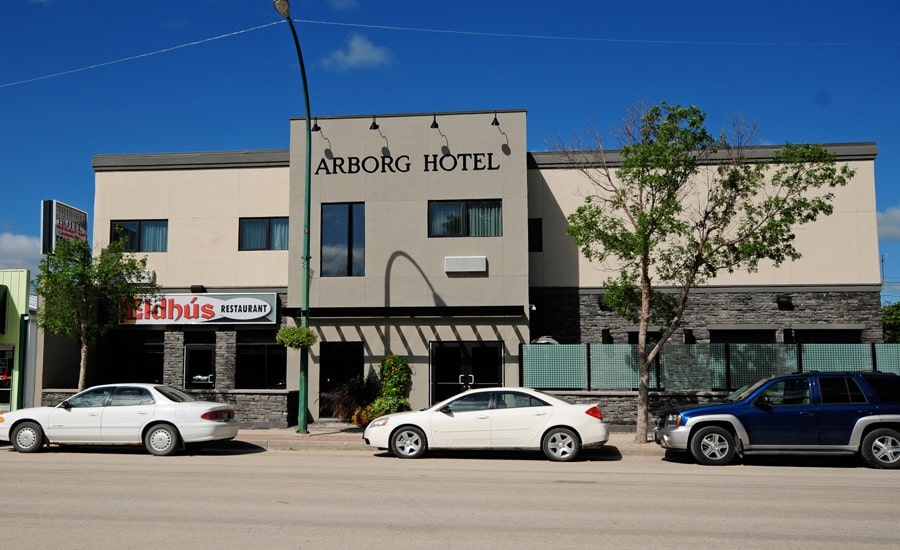 For a more modern suburban feeling, one affordable but nonetheless popular choice is the Arborg Hotel.
Located 20 minutes away from the lake, the hotel has a deep history reaching back to 1911 surviving multiple tragic fires, and has been a staple example of Icelandic resilience since.
Don't let the price fool you. Arborg still offers the full suite of amenities you would expect from a luxury hotel.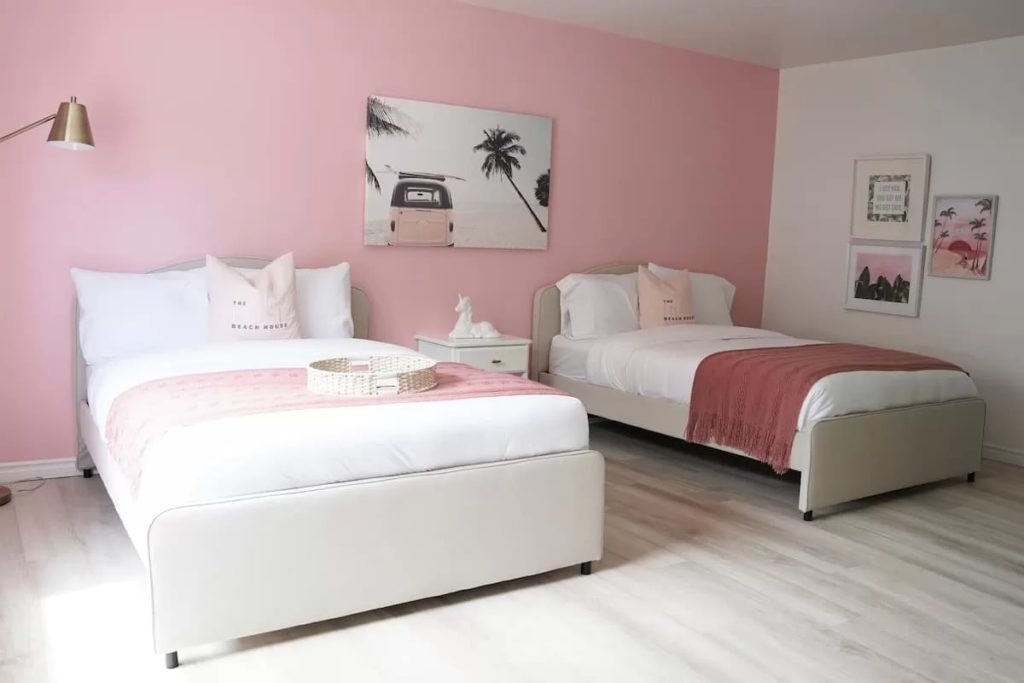 Of course, some visitors may be looking for a simple yet comfortable place to stay by the beachfront.
For these travelers, the chic Rosé Beach House on Winnipeg Beach, and the Birchwood Motor Hotel on Traverse Bay are excellent choices.
That said, it might not always be possible to find lakeside lodging during the summer months.
So for travelers that don't mind a drive along the highway, the city of Winnipeg itself offers plenty of accommodation options as well.
Venue
Peak Starting Rate/Night (CAD)
Address
Distance to Lake Winnipeg
Contacts
Gull Harbour Marina & Lighthouse Inn
$140.00
Hwy 8, Hecla, MB R0C 0A0
0 km (0 mi)
+1 (204) 279-2180
Arborg Hotel
$85.00
285 Main St.Arborg, Manitoba R0C 0A0
17.9 km (11.1 mi)
+1 (204) 376-5448

877-376-5453

Rosé Beach House
$135.00
6 Main St. Winnipeg Beach Mb, R0C 3G0
0 km (0 mi)
[email protected]
Birchwood Motor Hotel
$89.99
112018 Hwy 59 R0E 2A0 Traverse Bay Manitoba
3.8 km (2.36 mi)
+1 (204)756-2596
Conclusion
So whether you're looking for nature, culture, leisure, or thrill, Lake Winnipeg is the place to be.
The unique blend of modernity and tradition surrounding the lake and even the sheer ancient history of the landscape around it turn it into one of the most defining and valuable features in Manitoba and all of Canada.
With friendly and inviting people, experiences to be had, and memories to be made, Lake Winnipeg offers a slice of life everyone needs and no one can forget.
Any visit to Manitoba is no visit at all without Lake Winnipeg.