Gain Some Winnipeg Pride at the City's 13 Free Museums
We believe that the best way to appreciate life is to know more about how things came to be. Museums will always be the best place for this, and Winnipeg has a knack for keeping even the most boring topics interesting!
You don't have to pay to learn about the past. We'll introduce you to the 13 free museums in Winnipeg, along with everything they have on display.
1. Pavilion Art Gallery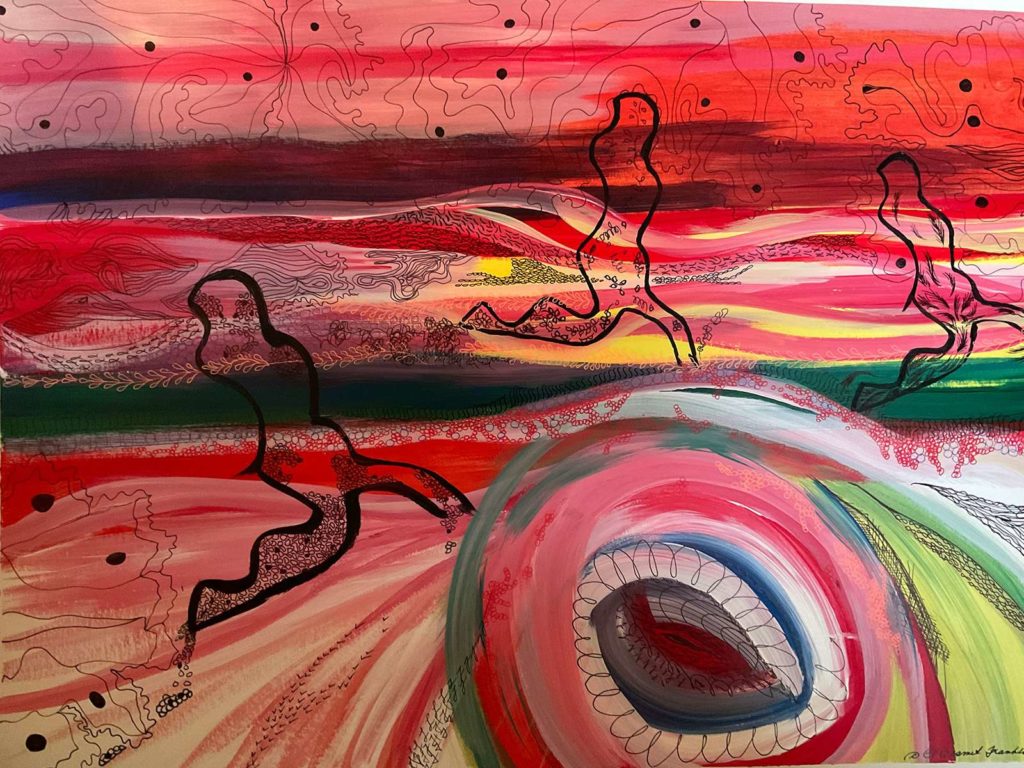 There's no better place to witness humanity's creativity than at the Pavilion Art Gallery. This free-admission art museum showcases an impressive array of contemporary and historical artworks.
Notable exhibits include a breathtaking collection of indigenous art that celebrates the rich cultural heritage of Winnipeg, as well as cutting-edge installations by both local and international artists.
Rotating exhibits pop up every few months too, ensuring a fresh experience with every visit. As a bonus, the gallery's located near the Pavilion's Lyric Theatre, which regularly hosts famous plays for when you want to take a break.
Our favorite exhibit is the Winnie the Pooh display which details his origins and developments. This exhibit alone took up an hour of our time!
| | |
| --- | --- |
| Address | 55 Pavilion Crescent, Winnipeg, MB R3P 2N6, Canada |
| Contact Details | +1 204-927-6000 |
| Hours | 9:00 AM to 4:00 PM (Everyday) |
2. Costume Museum of Canada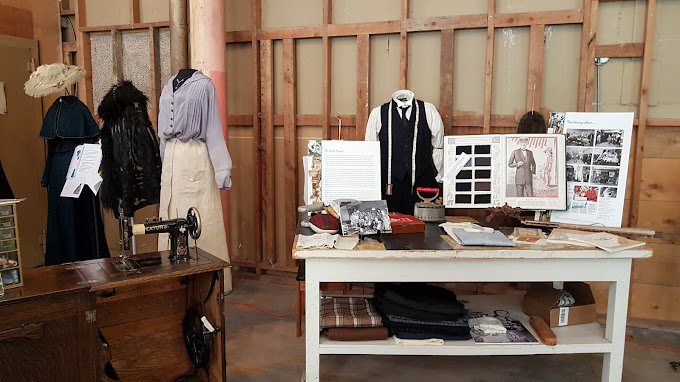 Fashion has always been ever-changing, and the Costume Museum of Canada displays all the changes made to Winnipeg's style.
Entrance grants you access to a diverse assortment of clothing artifacts spanning centuries. You get to see what fabrics were popular during various periods and how these were made; plus, there are often classes on how to make your own garments!
We found that the garments worn by historical figures were meticulously preserved and displayed, save for some unremovable stains.
Our favorite exhibit though, was the one on the history of labor unions and workers' rights during Winnipeg's industrialization. We really got a feel of how far we've come as a city, and we're sure you will too.
Address
70 Arthur St #410, Winnipeg, MB R3B 1G7, Canada
Contact Details
+1 204-989-0072
Hours
10:00 AM to 4:00 PM (Weekdays)

Closed (Weekends)
3. Winnipeg Police Museum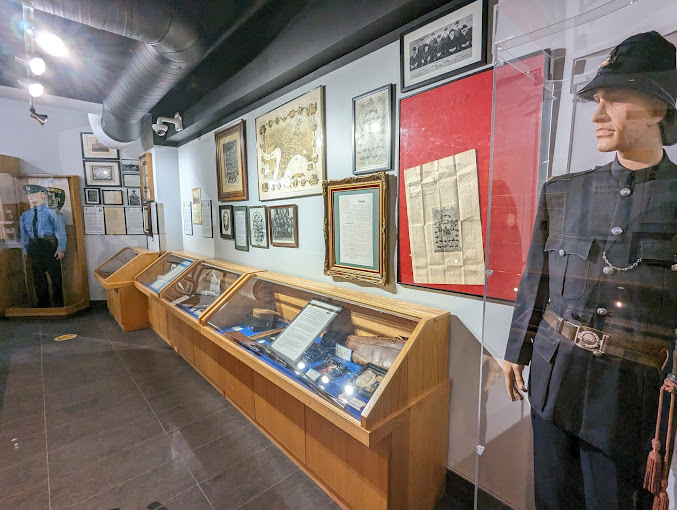 Winnipeg isn't exactly a safe city, but was it always this way? The Winnipeg Police Museum showcases the evolution of the city's policing structure, crime rates, and even some head-scratching obsolete tactics!
If we were to pick some highlights from the extensive exhibits, it'd be the vintage uniforms, forensic equipment, and stories of some of Winnipeg's most notorious criminals.
There's also an interesting section on unsolved crimes for you unsolved mystery lovers. If you want to make the most out of your visit, bring a friend and try to solve some cases together!
Address
245 Smith St, Winnipeg, MB R3C 1K1, Canada
Contact Details
+1 204-986-3976
Hours
10:00 AM to 3:00 PM (Tuesday to Friday)

Closed (Saturday to Monday)
4. Living Prairie Museum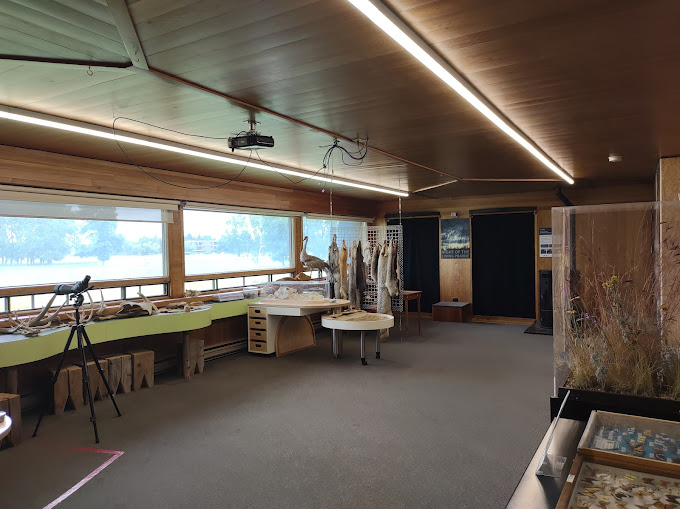 Nature lovers will absolutely adore the Living Prairie Museum, which exhibits the beauty of the Manitoba prairie ecosystem. Free to the public, this living museum boasts stunning displays of native flora and fauna.
You can walk through vibrant wildflower gardens, witness diverse bird species in their natural habitat, and learn about the delicate balance of prairie ecology through interactive exhibits.
Our visit to this museum provided us with a serene escape from the carbon-infested city life. There were some plants that caught our eye, and we got to buy some in case we didn't have the time to come back!
We'd like to add that if you're an artist, then visiting this museum will be a great source of inspiration.
| | |
| --- | --- |
| Address | Ness Ave, 2795 Ness Ave, Winnipeg, MB R3J 3S4, Canada |
| Contact Details | +1 204-832-0167 |
| Hours | 10:00 AM to 5:00 PM (Everyday) |
5. Ivan Franko Museum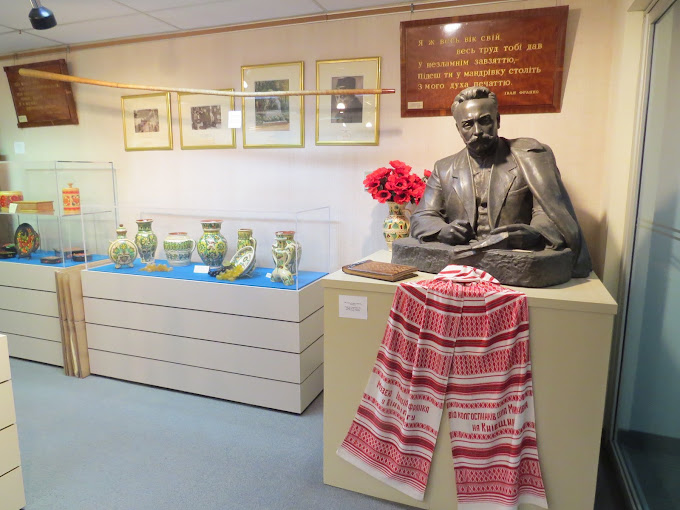 Ivan Franko is a renowned Ukrainian poet and writer, known by some as the Ukrainian Arthur Conan Doyle. Everything you need to know about him can be found at the Ivan Franko Museum.
Even non-bookworms will enjoy this place just for the way Ivan's big brain works alone. Some of his detective novels have interesting inspirations that are better explained through the museum than through Wikipedia.
This museum celebrates Ivan's life and works through a collection of manuscripts, letters, and personal belongings. We haven't read any of his works, but the letters were entertaining enough because this guy's been through everything!
We also got a decent understanding of the profound impact of his writings on Ukrainian culture and history, gaining insights into a pivotal figure whose influence spans generations.
Address
200 McGregor St, Winnipeg, MB R2W 5L6, Canada
Contact Details
+1 204-589-4397
Hours
9:00 AM to 4:00 PM (Weekdays)

Closed (Weekends)
6. Fort Garry Horse Museum & Archives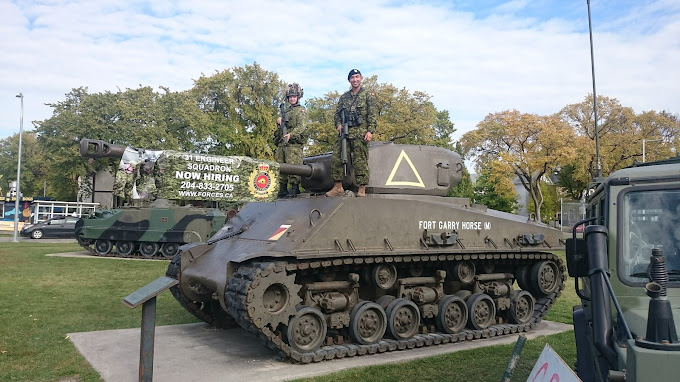 The Fort Garry Horse Museum & Archives showcases the rich history of the Fort Garry Horse reserve unit, which has been through the North West Rebellion, World Wars I and II, and the War in Afghanistan.
Engaging displays including old weaponry, vehicles, medals, and uniforms recount the regiment's involvement in pivotal events, from its founding to modern peacekeeping missions.
There are also a ton of veteran stories and well-made dioramas that you can explore to see how significant a unit of reservists can be. This is really highlighted through the walls of medals, which we noticed was the biggest exhibit in the building!
Address
551 Machray Ave, Winnipeg, MB R2W 1A8, Canada
Contact Details
+1 204-586-6298
Hours
7:30 PM to 10:00 PM (Thursday)

Closed (Friday to Wednesday)
7. Robert B. Ferguson Museum of Mineralogy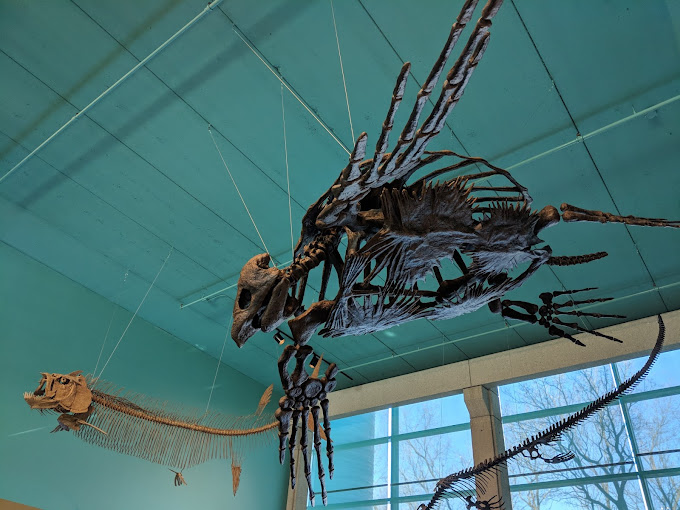 Minerals and gems are shiny and pretty, and you can find walls of them in the Robert Ferguson Museum of Mineralogy. This museum showcases an exceptional collection of precious stones, crystals, and geological specimens.
If you're a geologist or hobbyist, then you know that this is the first place where you can find the newest discoveries in the city. A lot of these gems have tiny fossils too, and seeing old bones never gets old.
If you're more of a big fossil kind of person, then there are real hanging dinosaur bones too! Both aquatic and land beasts are displayed, plus the fossils rotate so you can do multiple visits.
Address
125 Dysart Rd, Winnipeg, MB R3T 2M7, Canada
Contact Details
+1 204-474-9371
Hours
9:00 AM to 4:00 PM (Weekdays)

Closed (Weekends)
8. Seven Oaks House Museum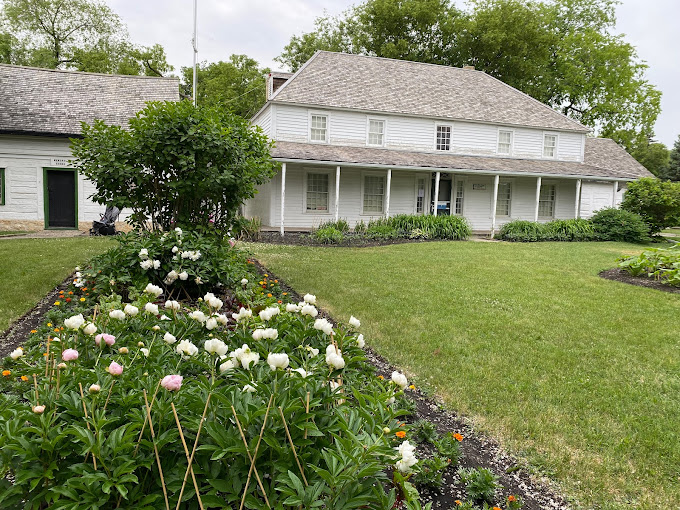 If you want a glimpse of what early Red River settlements looked like, then the Seven Oaks House Museum is the place to be.
This meticulously preserved 19th-century residence is considered to be Winnipeg's oldest home, and the staff works hard to ensure an immersive visit. 
The staff are in period costumes, and they act out special roles that give you a feel of what old family structures were like. If you're a thrill-seeker, the ghost walking tours the museum periodically hosts are worth going to.
The place is also great for easily-bored kids since there's a playground in the backyard. Don't worry though, there'll be staff watching over them while you enjoy yourself.
Address
50 Mac St, Winnipeg, MB R2V 4Z9, Canada
Contact Details
+1 204-339-7429
Hours
10:00 AM to 4:00 PM (Wednesday to Sunday)

Closed (Monday, Tuesday)
9. Transcona Museum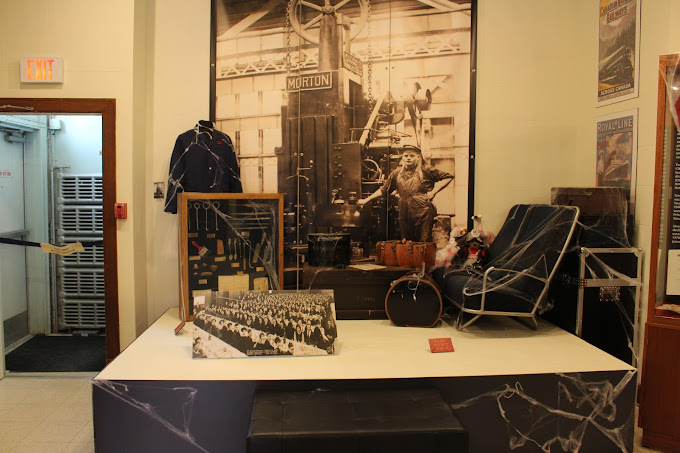 Transcona is Winnipeg's favorite blue-collar neighborhood, and you get to explore its rich history at the Transcona Museum! This neighborhood is best known as one of the last ones to join Winnipeg, as well as its bustling railway hubs.
As you step through the museum's doors, you're greeted by a tapestry of stories that chronicle the journey from Transcona's early days to its almost utopian reputation today.
A bit further in and you'll bump into the massive archaeology and lepidoptery sections, each housing thousands of artifacts and specimens from all over Manitoba.
The last section you'll encounter is also our favorite, which is the CN 2747. It's the first steam locomotive to be built in Western Canada, and you get to enjoy its well-preserved state at the back of the museum.
Address
141 Regent Ave W, Winnipeg, MB R2C 1R1, Canada
Contact Details
+1 204-222-0423
Hours
9:00 AM to 4:00 PM (Monday to Saturday)

Closed (Sunday)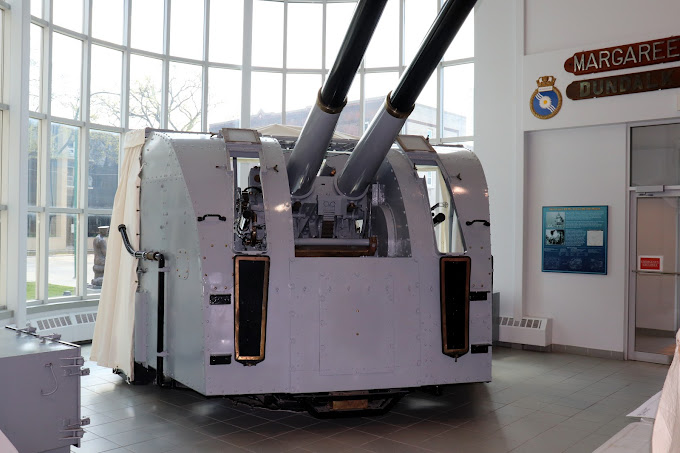 The Naval Museum of Manitoba enlightens you through an engaging and educational experience highlighting the history and importance of Manitoba's naval defense.
The museum boasts a diverse collection of artifacts that tell the stories of naval vessels, brave sailors, and naval campaigns. You can also explore old and current naval guns for that extra pride in our armed forces.
Some of the highlights of our visit include the veteran stories and the replica platforms of historical warships. The museum uses a blend of traditional plaques and virtual displays to help keep the descriptions engaging.
We came here with zero knowledge of Canada's navy, but these displays left us with hearts full of pride and confidence, knowing we're as safe as can be.
Address
1 Navy Way, Winnipeg, MB R3C 4J7, Canada
Contact Details
+1 204-943-7745
Hours
9:00 AM to 12:00 PM, 1:00 PM to 3:00 PM (Wednesday)

Closed (Thursday to Tuesday)
11. Saint Vital Historical Society and Museum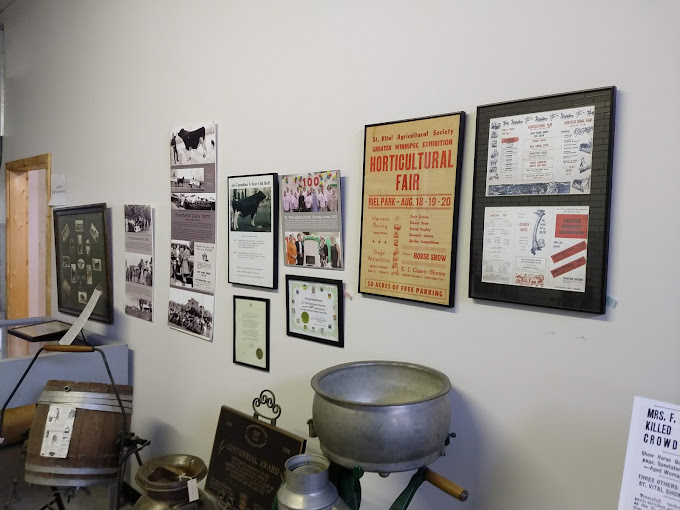 Saint Vital is best known as Winnipeg's most vibrant neighborhood, but it's got an equally vibrant history, which can be explored at the Saint Vital Museum.
Different artifacts, newspaper clippings, and historical photos clearly show the neighborhood's journey from an agricultural backwater to the bustling urban hub it is today.
Most of the museum focuses on the stories of pioneers, as well as maps tracking their movement across Winnipeg.
Among the pioneers, the most interesting one for us was Louis Riel. We were satisfied that the museum clearly depicted everything he did and stood for, so much so that even our immigrant friends gained some decent knowledge!
Address
600 St Mary's Rd, Winnipeg, MB R2M 3L5, Canada
Contact Details
+1 204-255-2864
Hours
10:00 AM to 4:00 PM (Saturday)

Closed (Sunday to Friday)
12. Charleswood Museum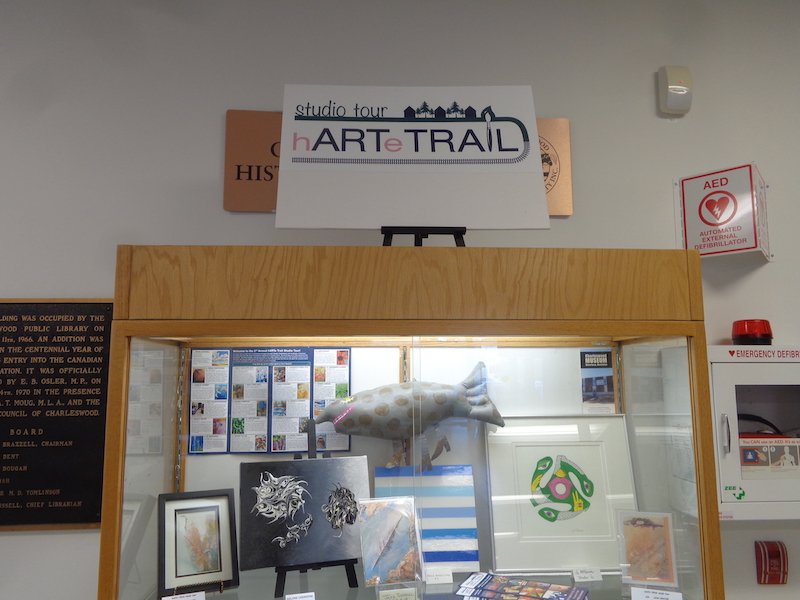 The Charleswood Museum is a pretty small place, but it's absolutely packed with information. The place is crammed with artifacts, pictures, memorabilia, and hundreds of donated historical heirlooms dating back 200 years!
The museum is owned by the Charleswood Historical Society, and members are always present to give you more information on anything in the building. We once asked about this toy typewriter and found ourselves being lectured for 15 minutes!
Exhibits rotate as new donations are made, so each visit feels fresh. The pioneer section is definitely the best one, in our opinion, mostly because it's also the largest section in the museum.
Address
5006 Roblin Blvd, Winnipeg, MB R3R 0G7, Canada
Contact Details
+1 204-832-1140
Hours
2:00 PM to 4:00 PM (Saturday)

Closed (Sunday to Friday)
13. Ross House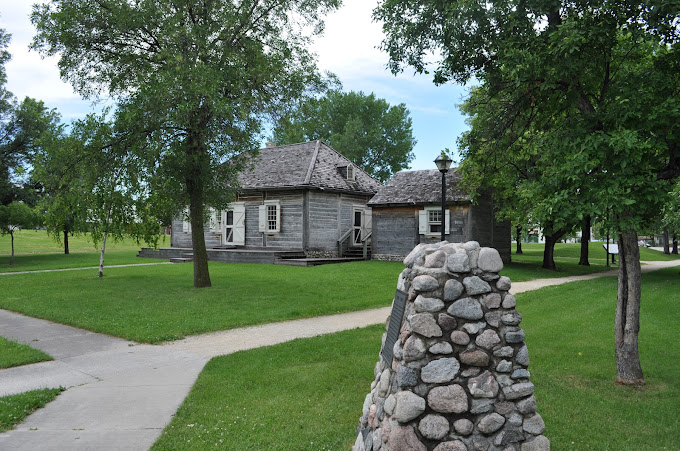 The Ross House is one of Winnipeg's oldest homes, previously owned by the Scottish-Metis Ross family in the 1800s. We found everything to be impressively well-preserved despite being made using only hand tools!
As you go through the rooms you'll find everything this 200-year-old house has been through. It was the first post office in Western Canada, moved twice, and even almost got demolished in the 1940s.
Since it's so old, we love coming here for ghost tours. Everything in this museum fits the spooky mood, especially the Ross family portraits and creaky floors.
Address
140 Meade St N, Winnipeg, MB R2W 3K4, Canada
Contact Details
+1 204-942-5396
Hours
10:00 AM to 4:00 PM (Wednesday to Sunday)

Closed (Monday, Tuesday)