Top 13 Fascinating Facts You May Not Know About Winnipeg
What better way to prepare for your next trip to the capital of Manitoba than learning some of the most interesting facts that make up its significance and uniqueness?
Sit back and prepare to be amazed because here are the top facts about Winnipeg that you should know!
1. It is the origin of the beloved Winnie the Pooh.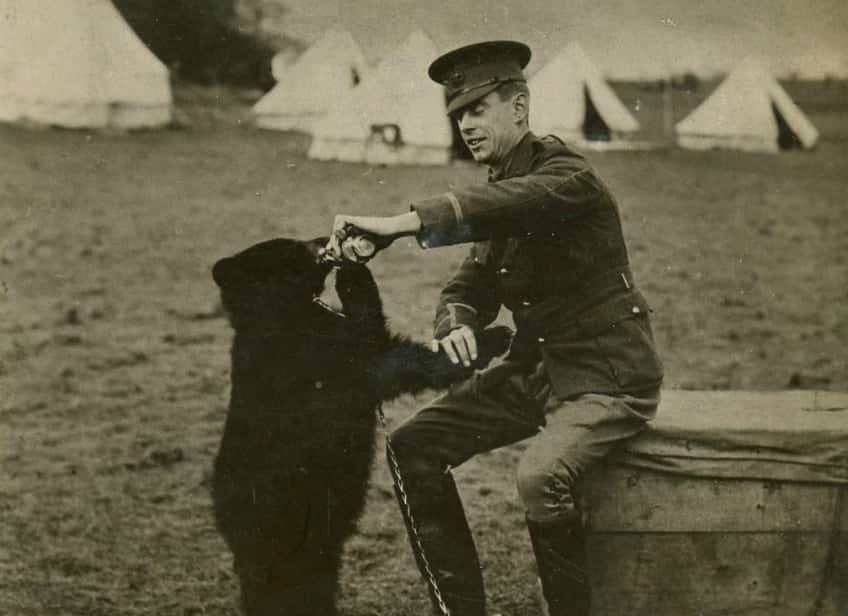 Did you know that the name of A.A. Milne's titular character is based on the city of Winnipeg?
During the First World War in 1914, a cavalry veterinarian named Harry Colebourn purchased a bear cub for $20 while at a train stop in Ontario.
He named her "Winnipeg Bear" or "Winnie" for short.
It is because he grew up in the city of Winnipeg.
When Colebourn went to serve for three years in France, he left Winnie at the London Zoo where he eventually donated the bear cub.
That's where A.A. Milne encountered the bear while visiting the zoo with his son Christopher Robin.
Seeing his son's fascination with the bear, Milne used her as an inspiration for his children's books, which we all came to know years later as Winnie the Pooh.
2. Everyone in Winnipeg loves The Forks!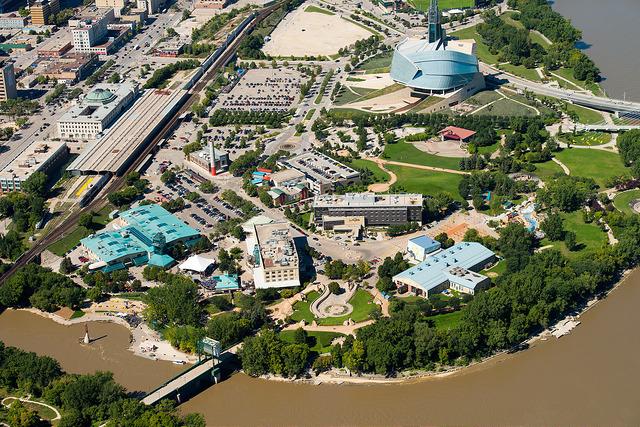 The Forks is a national historic site that played an important role in the early Aboriginal settlement, fur trade, railway development, and immigration.
A whopping 4 million people visit The Forks every year, which makes it one of Winnipeg's greatest tourist attractions.
Why wouldn't it? There are so many things to do at The Forks.
There's a wide variety of boutiques, cafés, restaurants, you name it! Plus, there's the must-visit Forks Market, Canadian Museum for Human Rights, Johnston Terminal, and The Plaza.
If it's your first-time visiting Winnipeg, then The Forks should definitely be on your bucket list.
Attractions You Must Visit and Experience at The Forks:
The Forks Market
Johnston Terminal
Inn at The Forks
Canadian Museum for Human Rights
The Forks National Historic Site
The Children's Museum
Prairie Garden
Rail Cars
Riverwalk
The Forks Historic Port
The Forks Historic Rail Bridge
The Forks Market Tower
Wall Through Time
Parks Canada Playground
3. Winters in Winnipeg are the worst…and the best!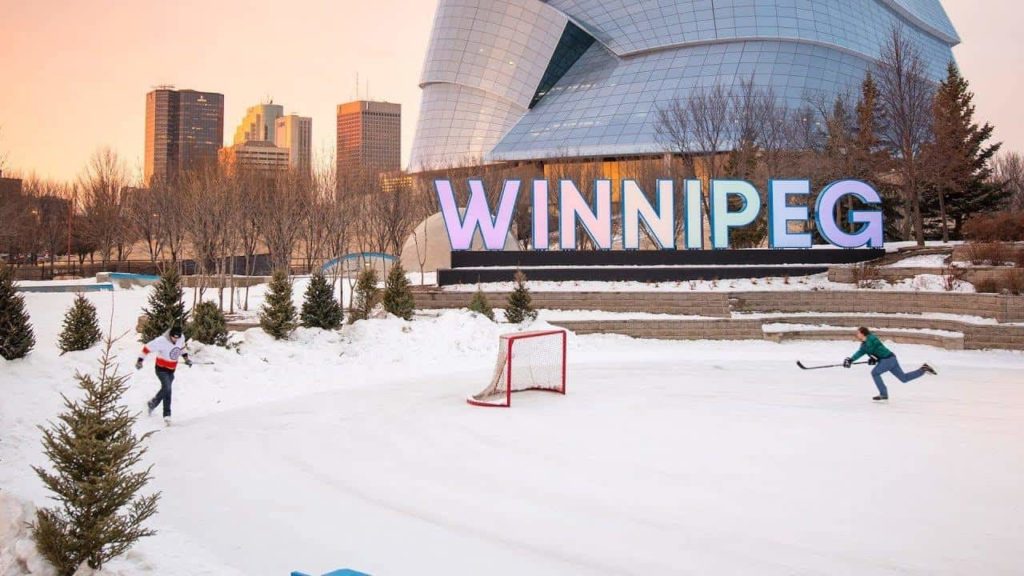 Winnipeg is not called Winterpeg for nothing. It is the coldest Canadian city during winter with an average temperature of -12.9ºC.
We're not exaggerating when we say that winters in this city are extreme. Windchill alone can freeze your exposed skin in less than a minute.
One thing you should know about Winnipeggers, though, is that the extreme cold won't stop them from having fun outside.
Every year, they come together to do all kinds of activities. From bike races in the snow to canoeing, ice skating, ice fishing, skiing, you name it!
Plus, they have the most anticipated Festival du Voyageur, Western Canada's largest winter festival that is held in Winnipeg every year.
It features giant snow sculptures, live concerts, stunning displays, and so much more.
4. It has the world's longest outdoor skating rink.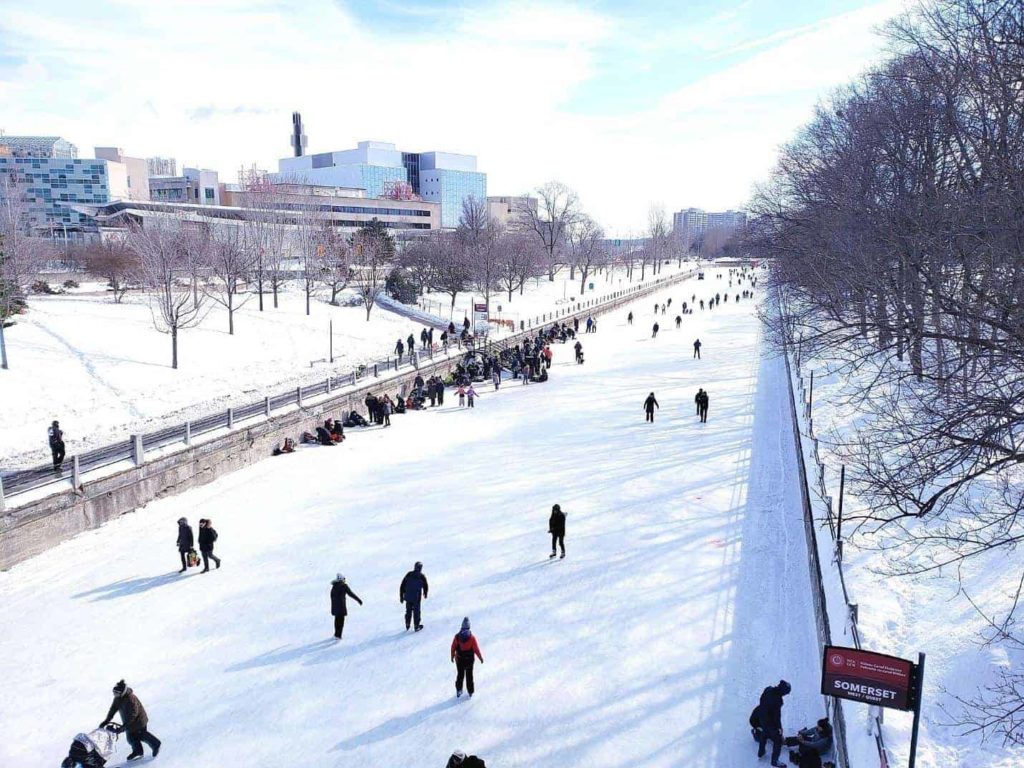 Speaking of winter activities, did you know that Winnipeg holds the record for the longest skating rink in the world?
It forms naturally as the Red River and Assiniboine River freeze, with a length of 8.54 kilometers.
This naturally frozen ice rink in The Forks is one of the main attractions during winter. Winnipeggers set up art installations, warming huts, and even pop-up restaurants along the frozen river.
A Few Reminders When Skating at The Forks:
Make sure to bundle up and wear thick but comfortable winter clothes.
Don't forget to wear protective gear such as a helmet, gloves, and knee pads.
We highly recommend bringing your own skates, but you can also rent them at the Forks Market.
The trail is weather-dependent. It's advisable to plan for alternative activities in case the trail is closed.
The rink is typically open from January to March.
If you're a first-timer, we recommend skating only short lengths of the trail. After all, most Winnipeggers don't actually skate the entire 8.54 kilometers of the ice rink.
It's okay to bring your dogs as long as you keep them on a leash and clean up after them.
5. It is the Slurpee capital of the world.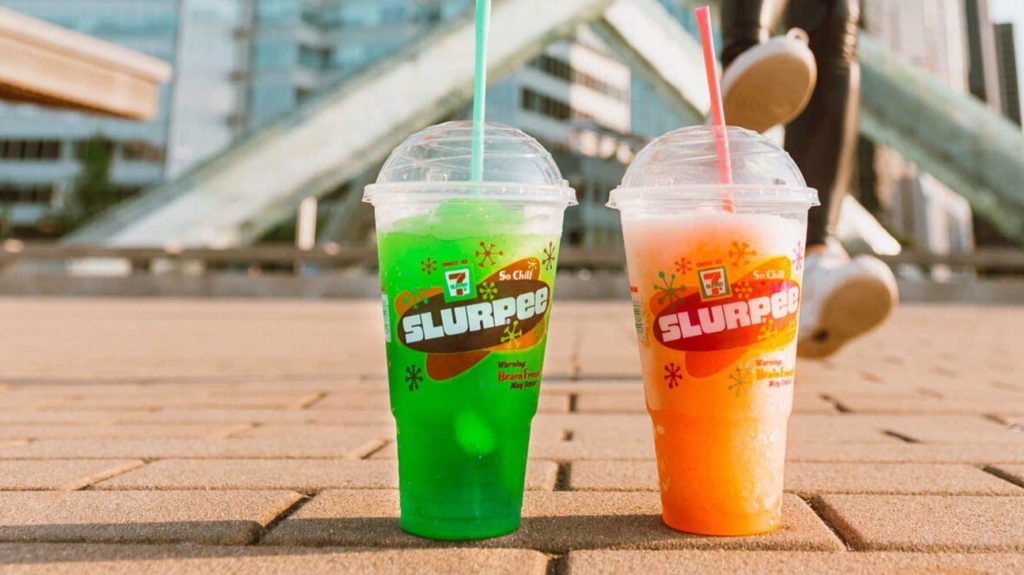 For Slurpee lovers out there, make sure to add Winnipeg, a.k.a. the Slurpee capital of the world, to your must-visit list.
It turns out, 7-Eleven's signature drink, Slurpee, is very popular among Winnipeggers.
In fact, an average of 190,000 Slurpees are being sold at 7-Eleven stores every month.
For 22 years in a row, Winnipeg has been crowned as the Slurpee capital of the world by 7-Eleven.
6. Winnipeg is known to have tons of nicknames that just make sense!
For years, Winnipeg has been dubbed as the "Gateway to the West", "Winterpeg", and "Cultural Cradle of Canada".
Its most popular nickname, Gateway to the West, is attributed to it being a railway and transportation hub with a diversified economy.
Just like what we mentioned earlier, the city is also known as Winterpeg due to its cold, long winters. It's also thanks to Winnipeggers' ability to winterize summer activities.
Winnipeg's unique nicknames don't end there. It is also called the "Cultural Cradle of Canada" as it is home to many cultural attractions, talented performers, artists, musicians, and even some of the best architects in the country.
The most widely recognized are the Royal Winnipeg Ballet, Royal Manitoba Theatre Centre, Winnipeg Symphony Orchestra, Rainbow Stage's outdoor theatre, and the Winnipeg Art Gallery.
7. It is the home to Canada's oldest ballet company.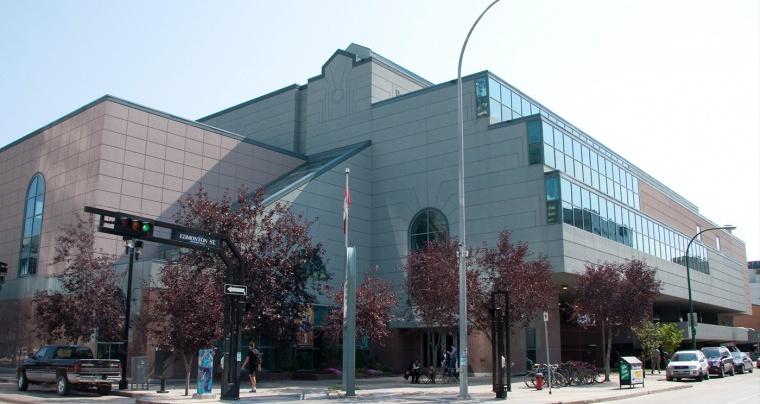 Founded by Gweneth Lloyd and Betty Farrally, the Royal Winnipeg Ballet is known as Canada's oldest ballet company and the longest-operating one in North America.
RWB was originally named Winnipeg Ballet Club when it was founded in 1939.
However, in 1953, Queen Elizabeth II granted it the privilege of having a royal title, making it the Royal Winnipeg Ballet.
Despite all the hardships that RWB went through in the past decades, this ballet dance company continues to thrive and remains one of Winnipeg's pride.
WEBSITE
https://www.rwb.org/
ADDRESS
380 Graham Ave, Winnipeg, MB R3C 4K2, Canada
CONTACT DETAILS
+1 (204) 956-0183
OPERATING HOURS
Monday to Friday: 9:00 AM – 8:00 PM

Saturday: 9:00 AM – 6:00 PM

Sunday: 11:00 AM – 4:00 PM
8. It has the Assiniboine Park Zoo — an all-in-one tourist attraction.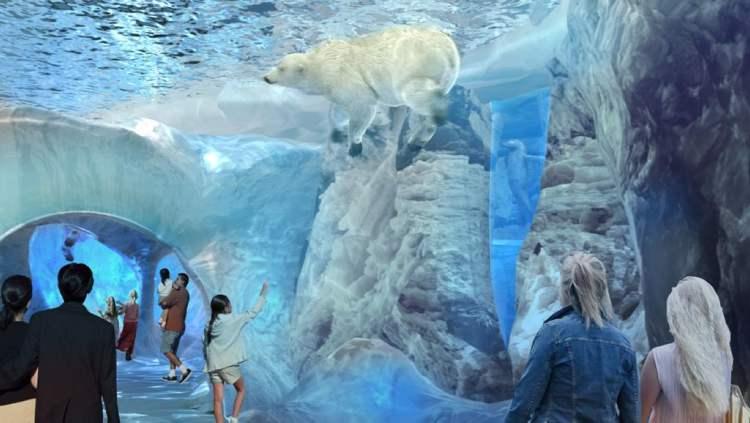 Winnipeg's Assiniboine Park Zoo is home to many interesting and popular attractions that you should never miss.
It is where you can find the award-winning Journey to Churchill exhibit that houses the world's largest collection of northern species.
It has a wide variety of naturalistic landscapes, animal viewing areas, interpretive signages, gardens, and interactive displays.
For more cultural experiences, make sure to visit the English Garden, The Pavilion, and the Leo Mol Sculpture Garden.
And if you want to simply relax and have an outdoor picnic, then you are free to do so! In Assiniboine Park, you won't have to worry about space since it is rich in open green areas.
| | |
| --- | --- |
| WEBSITE | https://www.assiniboinepark.ca/ |
| ADDRESS | 2595 Roblin Blvd, Winnipeg, MB R3R 2N7, Canada |
| CONTACT DETAILS | +1 (204) 927-6000 |
| OPERATING HOURS | Daily: 9:00 AM – 4:00 PM |
9. It is a restaurant paradise!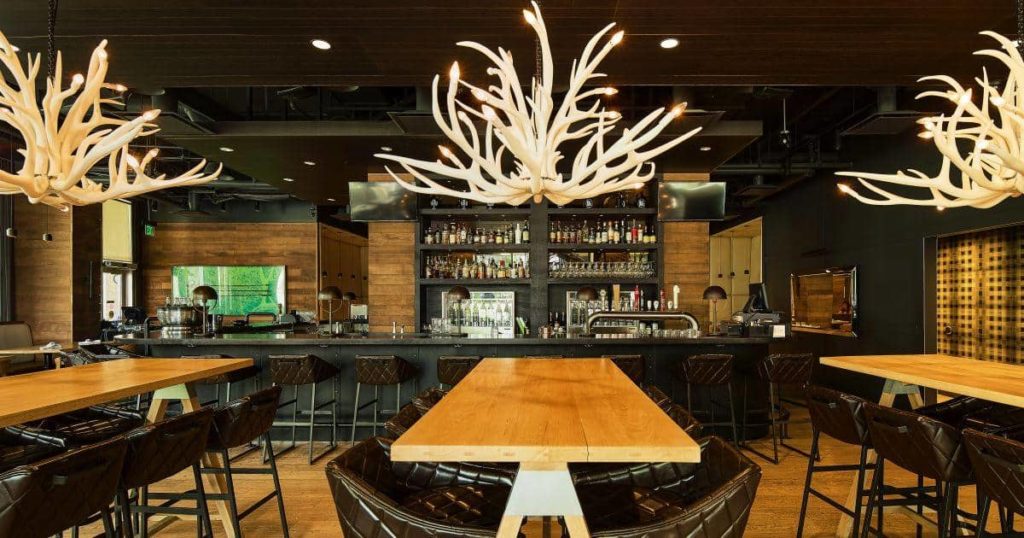 For certified food lovers, Winnipeg is like heaven on Earth. Why?
It has the greatest number of restaurants per capita in entire North America.
There are over 1,100 restaurants to choose from! Just name any of your cravings and you'll definitely find it here.
Among the remarkable dishes you should try in Winnipeg include:
Poutine: One of the must-try foods in Winnipeg is none other than Canada's national dish.
It mainly consists of fries, cheese curds, and gravy, which are usually served with additional flavors such as butter chicken and pulled pork.
Honey Dill: Winnipeg's most popular dipping sauce is something you should never miss. It is only made up of 3 ingredients: honey, mayonnaise, and dried dill.
It is usually paired with chicken fingers and sweet potato fries, and it's a condiment unique to Manitoba.
Smoked Goldeye: It is a delicacy served with a bagel and cream cheese.
Goldeye is a freshwater fish native to Manitoba, which is why you should definitely try this smoked delicacy.
Schmoo Torte: For those who want to satisfy their sweet tooth, make sure to try this popular dessert invented by a Winnipegger in 1948.
It's basically a torte commonly made of sponge cake or angel food, layered with whipped cream, caramel, and nuts.
Winnipeg Rye Bread: The famous Winnipeg-Style Rye Bread is a Manitoban staple that is primarily made out of white flour and cracked rye.
It is so popular among Manitobans that they even order it from local Winnipeg suppliers even when they're abroad. 
10. It is the first ever city in North America to use 911.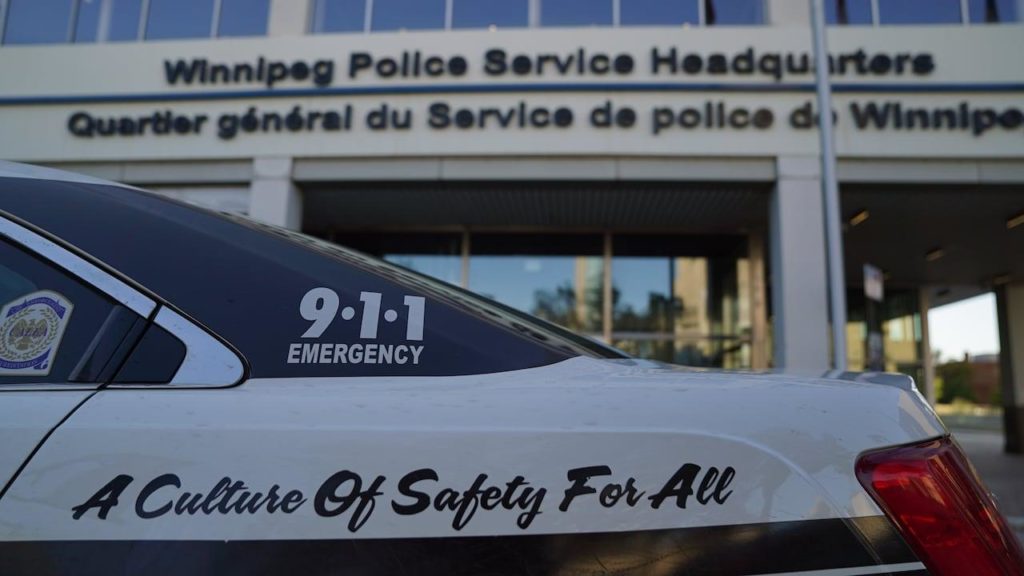 On June 21, 1959, Winnipeg became the first city in North America to use a central emergency telephone number.
Initially, the emergency number was 999. But in 1975, it was changed to 911 in accordance with the North American standard.
11. It celebrates festivals all year round.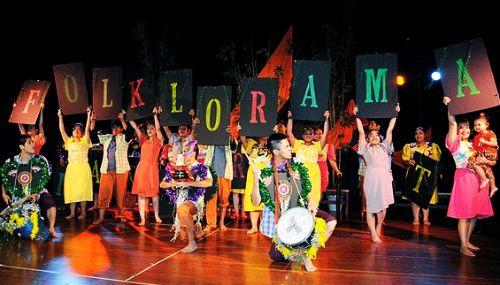 One thing you should know when visiting Winnipeg is that it hosts an array of cultural festivals all year round. So, no matter what month it is, the city will surely have something going on.
The most popular one is the Festival du Voyageur, which is a 10-day winter festival celebrating Canada's unique French heritage and culture.
There's also the Folklorama, which is a two-week event that features a wide variety of cultural performances, cuisines, displays, and activities.
If you want to experience different cultures around the world without leaving the city, then make sure to check out Folklorama.
Other festivities include the Winnipeg Folk Festival, Jazz Winnipeg Festival, Winnipeg Fringe Theatre Festival, FemFest, and many more.
12. It is a fragment of France.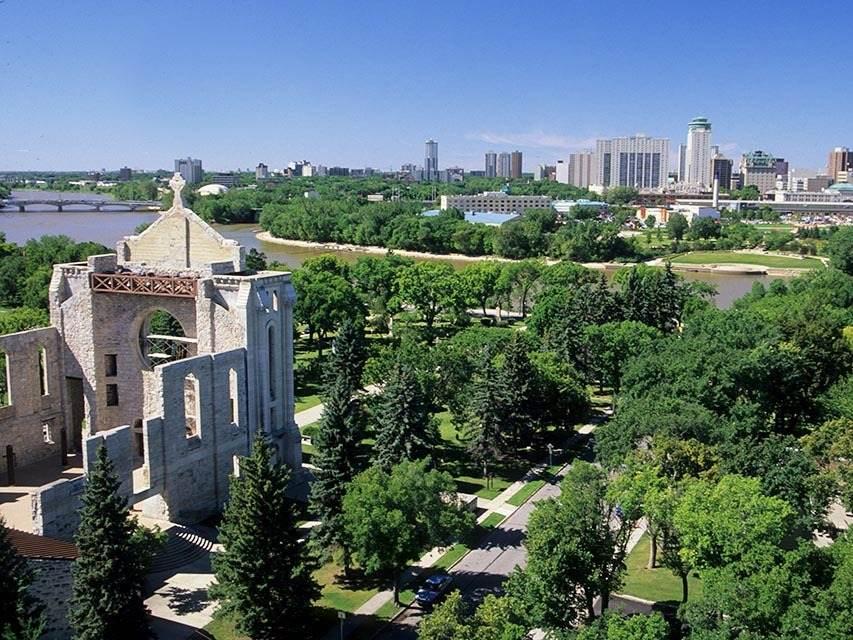 One of the most notable places in Winnipeg is St. Boniface, which is known as the largest French-speaking community in Western Canada.
It is Winnipeg's French district, with picturesque cafés, restaurants, and bakeries showcasing French architecture.
The most significant building in the area is the St. Boniface Cathedral, the largest Roman Catholic cathedral in Western Canada. It is an iconic architectural structure that has been around since 1818.
13. It debuted in TIME Magazine's List of World's Greatest Places in 2021.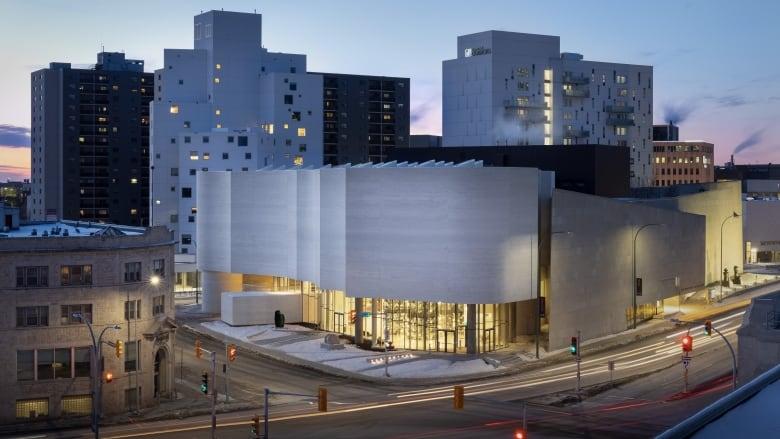 Recently, the city of Winnipeg has achieved significant recognition as it made its way to the list of 2021 World's Greatest Places according to TIME Magazine.
What caught the interest of TIME was the Winnipeg Art Gallery, which contains the largest public collection of Inuit art in the world, with about 14,000 pieces.
The city has been recognized for its multicultural attractions and events, earning Winnipeg a sure and well-deserved spot.
WEBSITE
https://www.wag.ca/
ADDRESS
300 Memorial Blvd, Winnipeg, MB R3C 1V1, Canada
CONTACT DETAILS
+1 (204) 786-6641
OPERATING HOURS
Tuesday to Sunday: 11:00 AM – 5:00 PM
ADMISSION
Adult: $18

65+: $15

Youth under 18, Indigenous People, Member: Free
A Few Reminders When Visiting the Winnipeg Art Gallery:
Follow the safety protocols.
Check out the digital gallery map uploaded on the Winnipeg Art Gallery website to make it easier to navigate the massive collection of Inuit and indigenous art.
Visitors are prohibited to bring huge backpacks, umbrellas, and other bulky items inside the galleries. However, you can leave your belongings at the free baggage check-in at the front desk.
There are wheelchairs provided at the front desk.
Reasonably sized strollers are permitted in the galleries.
Service animals are allowed in the galleries, just make sure to inform the Front Desk upon arrival.
Food and drinks are not allowed inside the galleries. But there's a cafe called Katita Cafe on the main level where visitors can grab a snack and refreshments.
Do not touch any art and make sure to keep a 24-inch distance from the artwork. Avoid pointing at them with pencils, canes, or any objects.
If that's not enough to get you excited for your next trip, we got more for you! Just check out these articles and learn more about the beauty of Winnipeg:
You'll surely appreciate the city more once you get to know the amazing stories behind it. Plus, packing a few fun facts when traveling will definitely make the trip more interesting!