Is Winnipeg a good place for international students?
Choosing the right destination for your educational journey is a crucial decision that can shape your experience and future prospects. Amidst the vast array of options, one city stands out as a hidden gem for international students: Winnipeg.
Nestled in the heart of Canada, Winnipeg offers a welcoming and inclusive environment that fosters growth, cultural exchange, and academic excellence.
Having personally experienced the wonders of studying in Winnipeg, I can confidently vouch for its merits as an ideal destination for international students.
In this article, let me share with you why Winnipeg is truly a remarkable place to pursue your educational aspirations.
Is Winnipeg safe for students?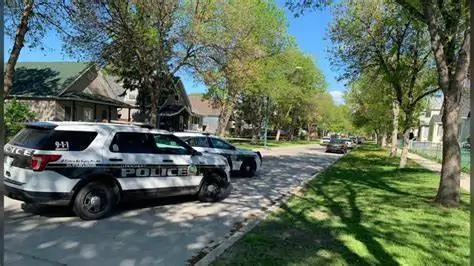 Winnipeg is a safe city for students, as the crime rate is relatively low.
According to the Winnipeg Police Service, the crime severity index (CSI) for Winnipeg was 70.91 in 2021, which is lower than the CSI for Calgary (75.73), Edmonton (77.32), and Vancouver (81.83).
Is Winnipeg a good place for international students?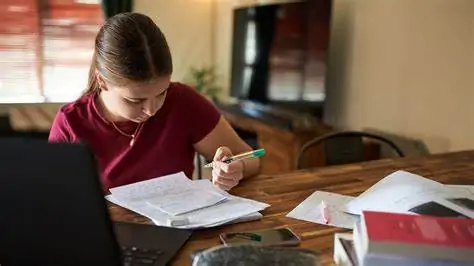 Winnipeg is a good place for international students. It is a safe, affordable city with a diverse population and a vibrant cultural scene.
The city has a number of universities and colleges that offer high-quality education, and there are many opportunities for extracurricular activities.
According to Numbeo, Winnipeg offers a lower cost of living compared to other Canadian cities. It is 15% cheaper than Toronto and 20% cheaper than Vancouver.
The city boasts a diverse population, with 23% of Winnipeggers born outside of Canada, contributing to its rich cultural tapestry showcased in its food, music, and festivals.
Additionally, Winnipeg has a vibrant cultural scene, with museums, theaters, art galleries, and a calendar filled with festivals and events.
Renowned universities like the University of Winnipeg, the University of Manitoba, and Canadian Mennonite University provide high-quality education.
Moreover, students can engage in various extracurricular activities, including sports, clubs, organizations, and volunteering opportunities within the community.
What transportation is available in Winnipeg?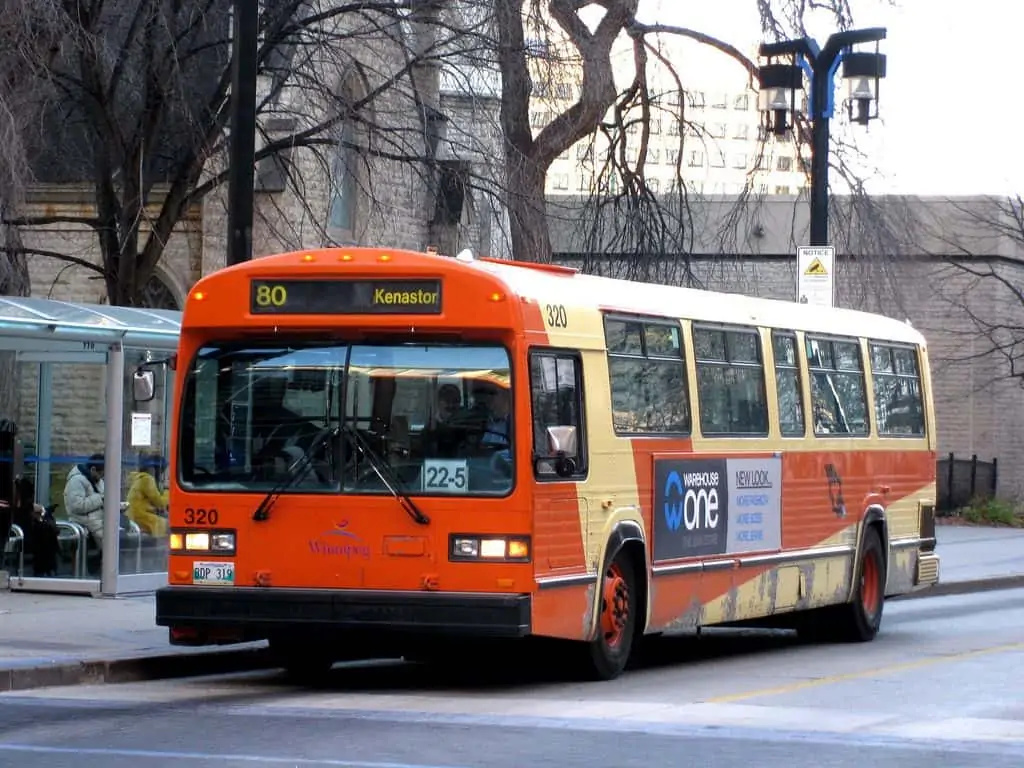 Winnipeg Transit is the primary public transportation provider in Winnipeg. It operates a fleet of buses that serve over 80 routes throughout the city.
There are also a number of private transportation companies that operate in Winnipeg, including taxis, Uber, and Lyft.
Winnipeg Transit fares are based on distance traveled, and there are a number of discounts available for seniors, students, and people with disabilities.
Taxis are also available in Winnipeg, and fares are based on distance traveled and time spent waiting. There are multiple taxi companies operating in Winnipeg, with fares that can vary between companies.
Uber and Lyft are ride-sharing services that operate in Winnipeg, and their fares are based on distance traveled and time spent waiting. Both Uber and Lyft are popular options for getting around Winnipeg and can often be more affordable than taxis.
The TransCanada Railway offers passenger service between Winnipeg and other major Canadian cities, such as Toronto and Vancouver.
The Canadian National Railway provides freight service but also offers passenger service between Winnipeg and smaller communities in Manitoba.
What are the available accommodations in Winnipeg?
There are a variety of accommodations available for international students in Winnipeg. Some of the most popular options include student residences, homestays, private housing, apartments, and sublets.
Type of Accommodation
Pros
Cons
Student residences
• Affordable

• Convenient

• Access to campus amenities

• Can be noisy

• Lack privacy

Homestay
• Affordable

• Convenient

• Access to campus amenities

• Less privacy

• Less independence

Private housing
• Affordable

• Convenient

• Access to campus amenities

• More expensive

• Less convenient

Apartments
• More privacy

• More independence

• Access to amenities

• More expensive

• Less convenient

Sublets
• Shorter-term can be cheaper
• Less privacy

• Less independence
Student Residences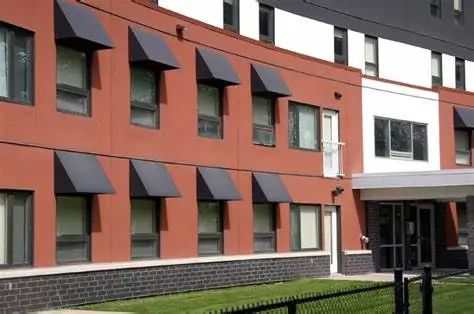 Student residences are typically located on or near university or college campuses. They offer a variety of amenities, such as shared kitchens, laundry facilities, and study areas.
Student residences can be a great way to meet other international students and make friends.
Homestay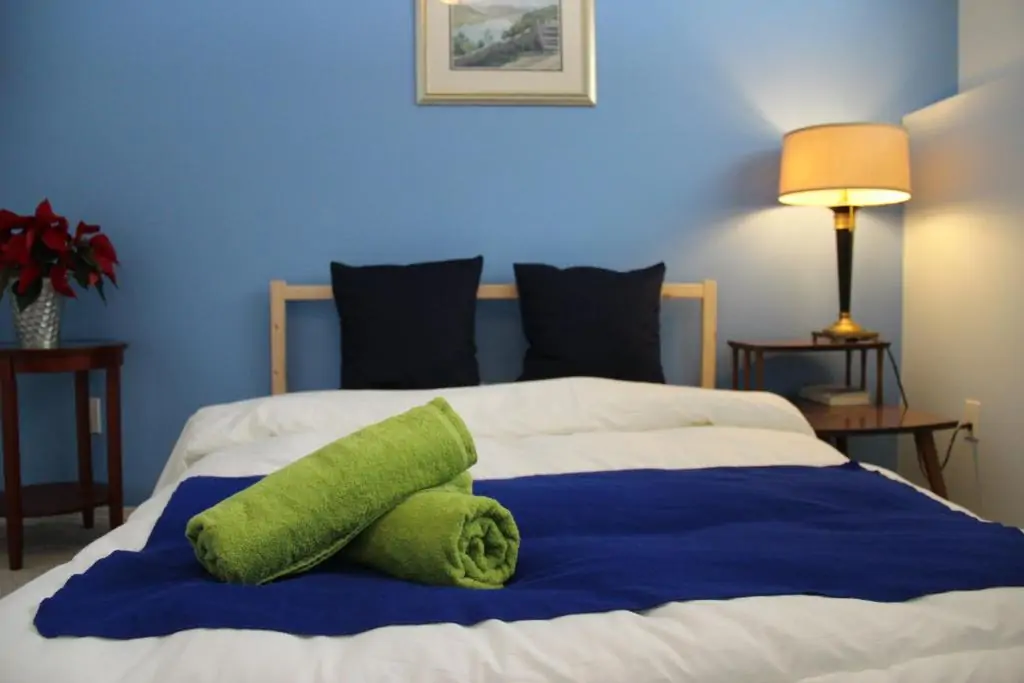 Homestay is another popular option for international students.
Homestay accommodations in Winnipeg typically involve staying with a local host family. It provides an opportunity for visitors to experience the city's culture and lifestyle firsthand.
Homestays generally offer a private room and shared common areas such as the kitchen and living room. Host families may also provide meals or offer kitchen access for self-catering.
Homestays are often arranged through agencies or online platforms that connect hosts with guests. This type of accommodation can be an affordable and immersive option for those seeking a more personal and local experience during their stay in Winnipeg.
Private Housing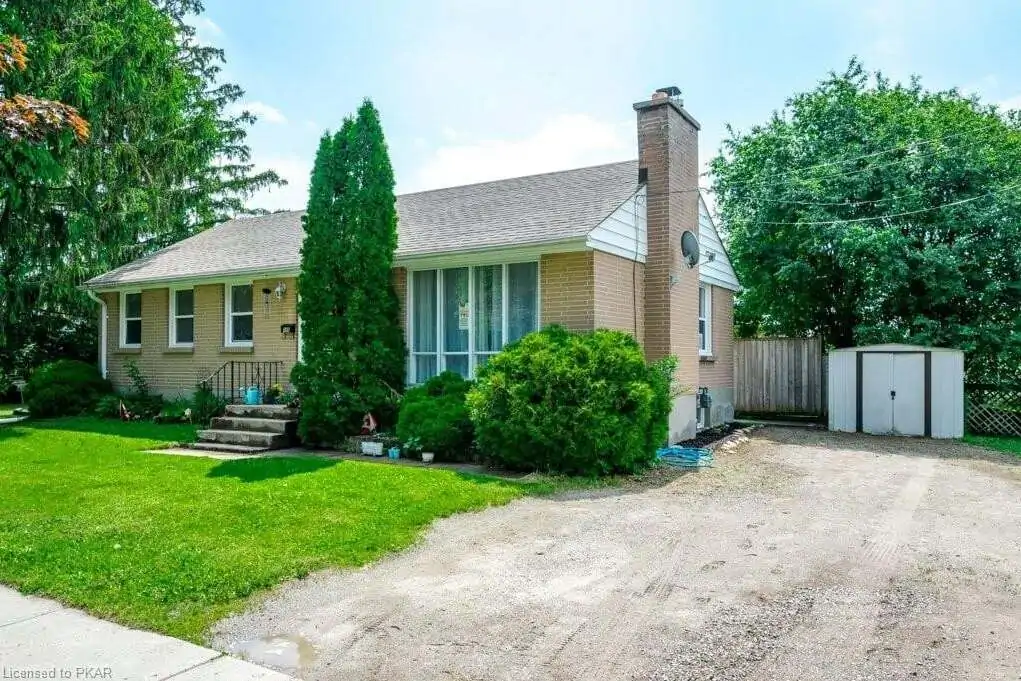 Private housing is another option for international students. This can include renting an apartment, a room in a shared house, or a basement suite.
Private housing can be more expensive than student residences or homestays, but it offers more privacy and independence.
Apartments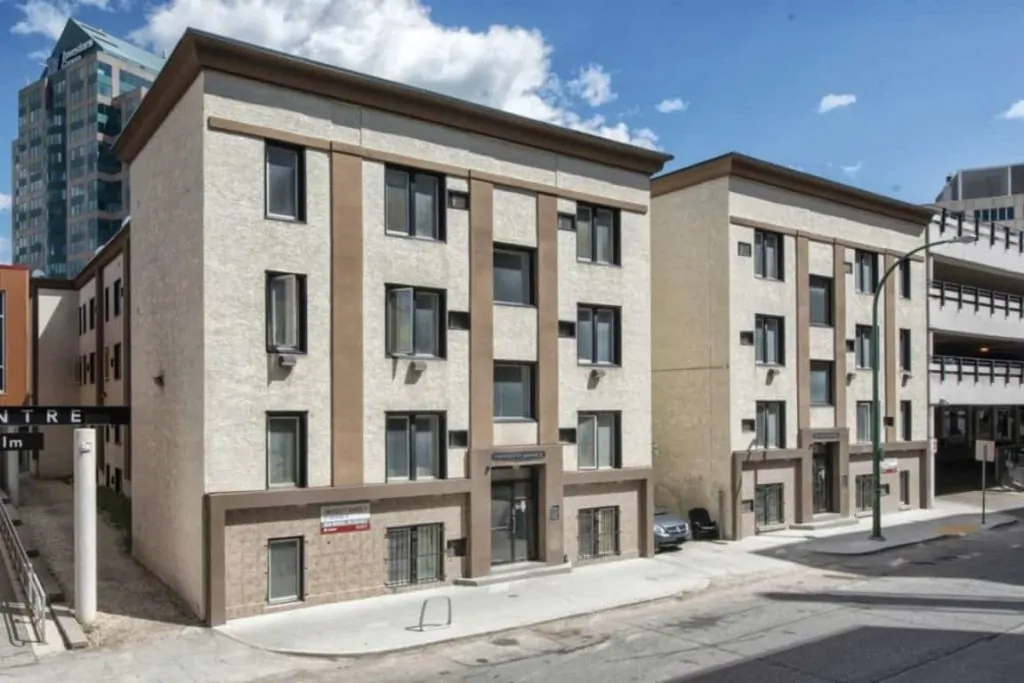 There are also a number of apartment buildings in Winnipeg that cater to international students. These apartments typically offer a variety of amenities, such as shared kitchens, laundry facilities, and study areas.
Sublets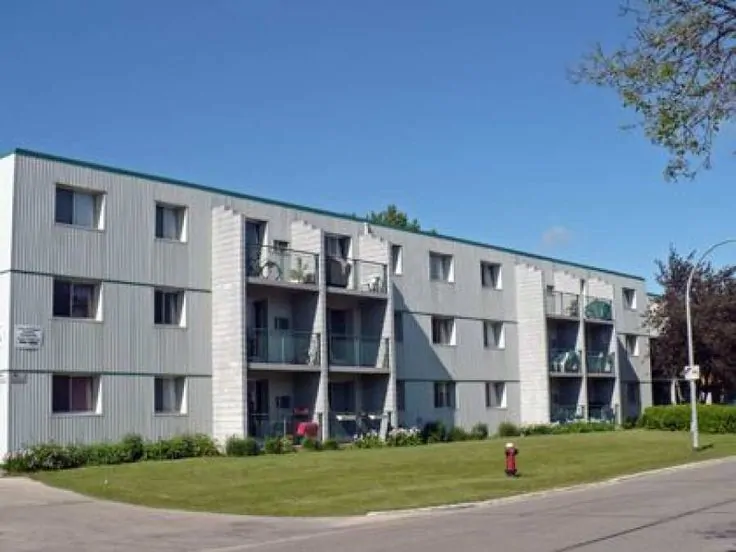 Sublets are another option for international students. They are typically shorter-term rentals and can be a great way to find temporary accommodation while you are looking for a more permanent place to live.
Benefits of Studying in Winnipeg
Winnipeg offers a host of benefits for international students considering studying in the city.
From high-quality education provided by reputable institutions to an affordable cost of living and a vibrant cultural scene, Winnipeg provides a conducive environment for academic and personal growth.
Furthermore, the city's commitment to safety and the availability of diverse extracurricular activities make it an attractive destination for students looking for a well-rounded experience.
Let's explore these advantages in more detail.
High-quality Education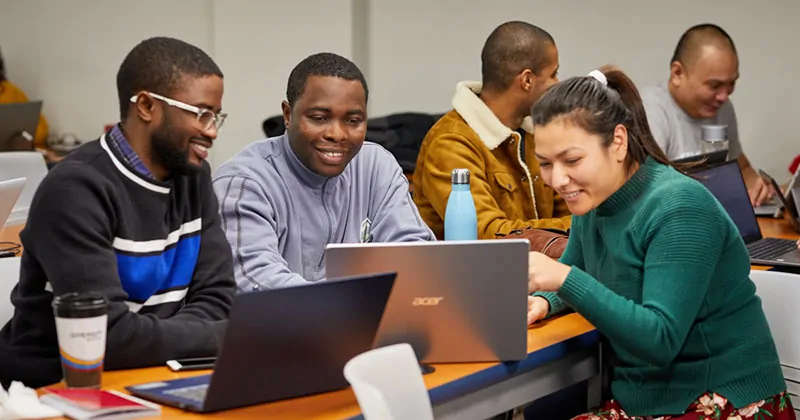 Winnipeg is home to a number of reputable educational institutions, including universities, colleges, and technical institutes. These institutions are known for their strong academic programs, experienced faculty, and rigorous standards of education.
It boasts internationally recognized universities such as the University of Manitoba and the University of Winnipeg, which offer a wide range of undergraduate and postgraduate programs in various fields of study.
These universities are committed to providing a high standard of education and have a reputation for producing well-rounded graduates.
In addition to universities, Winnipeg is also known for its excellent colleges and technical institutes.
Red River College and Assiniboine Community College are among the prominent institutions that provide vocational and technical training in areas such as applied sciences, business, health care, and skilled trades.
These colleges have strong ties with industries and ensure their programs are relevant and aligned with the needs of the job market.
The emphasis on quality education is reflected in the resources and facilities available to students in Winnipeg.
The educational institutions in the city often invest in state-of-the-art research laboratories, libraries, and student support services.
Students can benefit from well-equipped classrooms, access to cutting-edge technology, and opportunities for research and practical learning experiences.
Furthermore, the faculty in Winnipeg's educational institutions are renowned for their expertise and dedication to teaching. Many professors and instructors in Winnipeg have extensive industry experience and bring real-world perspectives into the classroom.
They are committed to fostering a supportive and engaging learning environment, encouraging critical thinking, and nurturing the intellectual growth of students.
Studying in Winnipeg also offers opportunities for networking, internships, and collaboration with local businesses and organizations. The city has a vibrant business community and numerous sectors that actively engage with educational institutions.
This collaboration often leads to internships, co-op placements, and research opportunities for students, enabling them to gain valuable hands-on experience and develop professional connections.
Affordable Cost of Living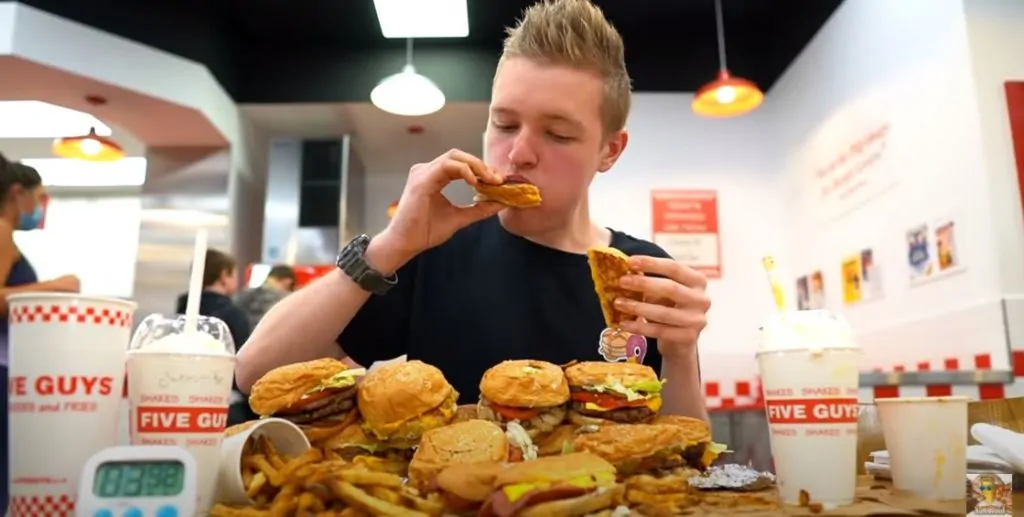 According to Numbeo, the cost of renting a one-bedroom apartment in the city center is approximately CAD 1,100 per month, and outside the city center, it is around CAD 900 per month.
These rental prices are comparatively lower than those in cities like Toronto ($2,120 per month) or Vancouver ($2,002 per month), where the cost of living is significantly higher.
In terms of everyday expenses, such as groceries, transportation, and entertainment, Winnipeg is generally more affordable compared to larger metropolitan areas.
Consumer prices, including groceries, restaurant meals, and transportation, are lower in Winnipeg compared to cities like Toronto or Vancouver.
As reported by the Consumer Price Index, food purchased from stores in Winnipeg was 4.3% in April 2023, compared to 5.9% in Toronto and 6.6% in Vancouver.
This means that groceries were, on average, 1.6% cheaper in Winnipeg than in Toronto, and 2.3% cheaper in Winnipeg compared to Vancouver.
For restaurant meals in Winnipeg, according to CPI, the inflation rate was 5.1% in April, compared to 6.2% in Toronto and 7.0% in Vancouver.
This means that restaurant meals were, on average, 1.1% lower in Winnipeg than in Toronto and 1.9% lower than in Vancouver.
The CPI for transportation in Winnipeg was 3.9% in April 2023, compared to 5.3% in Toronto and 6.0% in Vancouver. As a result, Winnipeg's transportation expenses were, on average, 1.4% and 2.1% cheaper than those of Toronto and Vancouver, respectively.
Diverse Population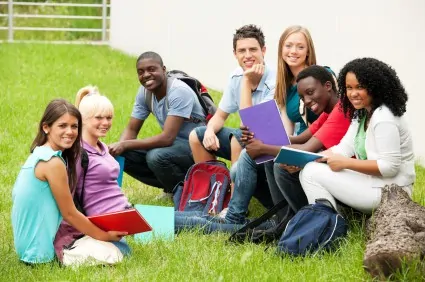 As of the 2016 Canadian Census, approximately 26.6% of Winnipeg's population identified themselves as immigrants. This diverse mix of cultures contributes to a rich and inclusive learning environment.
Winnipeg is also home to a significant Indigenous population. Indigenous peoples, including First Nations, Inuit, and Métis, have a strong presence in the city.
This provides an opportunity for students to learn about Indigenous cultures, histories, and perspectives, promoting intercultural understanding and awareness.
Vibrant Cultural Scene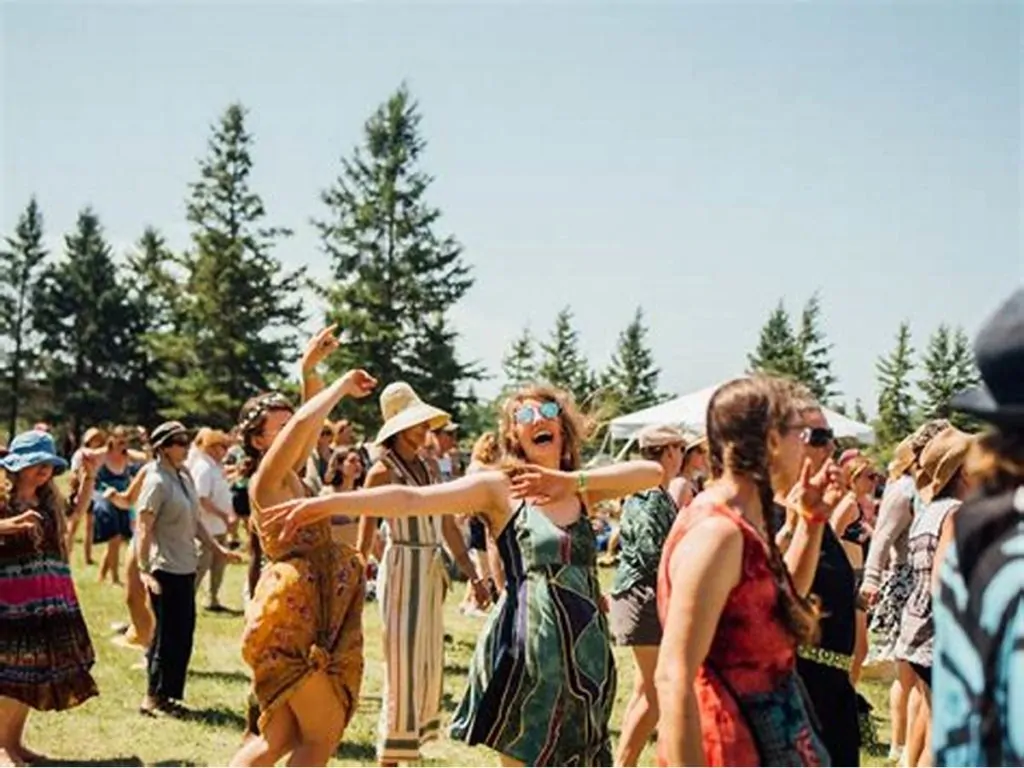 In terms of arts and culture, Winnipeg is home to numerous arts and cultural institutions that showcase a wide range of artistic disciplines.
The city has more than 30 art galleries, including the renowned Winnipeg Art Gallery (WAG), which houses a vast collection of Canadian and international artwork.
WAG is the largest public art gallery in Manitoba and hosts exhibitions and events throughout the year.
Winnipeg also hosts a plethora of festivals and events that celebrate various cultural traditions and artistic expressions. The city is particularly famous for its Fringe Theatre Festival, which is the second-largest in North America.
This festival attracts thousands of artists and visitors each year and offers a diverse lineup of theatrical performances, music, and visual arts.
In terms of music and performance venues, Winnipeg has a vibrant music and performance scene, with a wide range of venues catering to different genres and styles.
The city has several concert halls, including the Centennial Concert Hall, which is home to the Winnipeg Symphony Orchestra.
Additionally, smaller venues like the Burton Cummings Theatre and the West End Cultural Centre provide platforms for local and emerging artists.
Winnipeg is known for its cultural diversity, with a significant Indigenous population and a rich multicultural fabric.
This diversity is reflected in the city's cultural scene, where various cultural communities organize events, festivals, and exhibitions to showcase their heritage and traditions.
For instance, Folklorama, the largest and longest-running multicultural festival in the world, takes place annually in Winnipeg, attracting thousands of visitors.
Lastly, Winnipeg has a thriving creative sector that encompasses film, visual arts, design, and more. The city's creative industries contribute to its vibrant cultural scene and offer opportunities for students interested in pursuing careers in these fields.
According to Statistics Canada, Winnipeg's creative sector generated approximately $2.3 billion in output and employed over 23,000 people in 2019.
Opportunities for Extracurricular Activities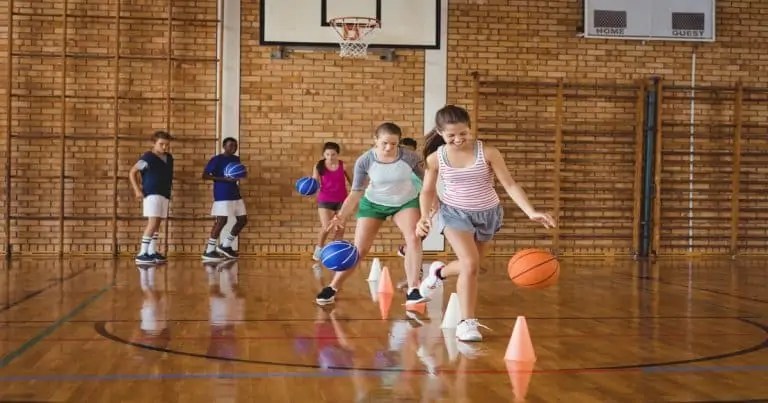 Studying in Winnipeg offers a diverse range of extracurricular activities for students to engage in.
According to a survey conducted by the Winnipeg School Division, there are over 200 extracurricular clubs and organizations in the city's schools, covering various interests such as sports, arts, music, debate, robotics, and more.
Winnipeg boasts a vibrant sports culture, providing numerous opportunities for students to participate in athletics. The city is home to various sports facilities, including indoor and outdoor arenas, fields, and courts.
Additionally, there are several community sports leagues and organizations catering to different age groups. According to a report by Sport Manitoba, over 67% of schools in Winnipeg offer organized sports programs.
In terms of cultural and artistic pursuits, Winnipeg has a thriving arts and cultural scene, offering students opportunities to explore their creative interests. The city hosts numerous festivals, art galleries, theaters, and music venues.
For instance, the Winnipeg Fringe Theatre Festival, the largest fringe festival in North America, attracts artists and performers from around the world.
In addition, the Royal Manitoba Theatre Centre and the Winnipeg Art Gallery showcase a diverse range of cultural experiences.
Winnipeg encourages community engagement and volunteerism, providing students with a chance to make a positive impact.
The city offers various volunteer programs and initiatives, allowing students to contribute to social causes, gain valuable experience, and build a strong sense of civic responsibility.
According to Volunteer Manitoba, over 42% of students in Winnipeg participate in volunteer activities.
Furthermore, Winnipeg's natural surroundings provide ample opportunities for outdoor recreation and exploration. The city has numerous parks, trails, and green spaces where students can enjoy activities like hiking, biking, canoeing, and skiing.
Assiniboine Park, for example, offers diverse recreational options and is home to the Assiniboine Park Zoo and the Leo Mol Sculpture Garden.
Safe City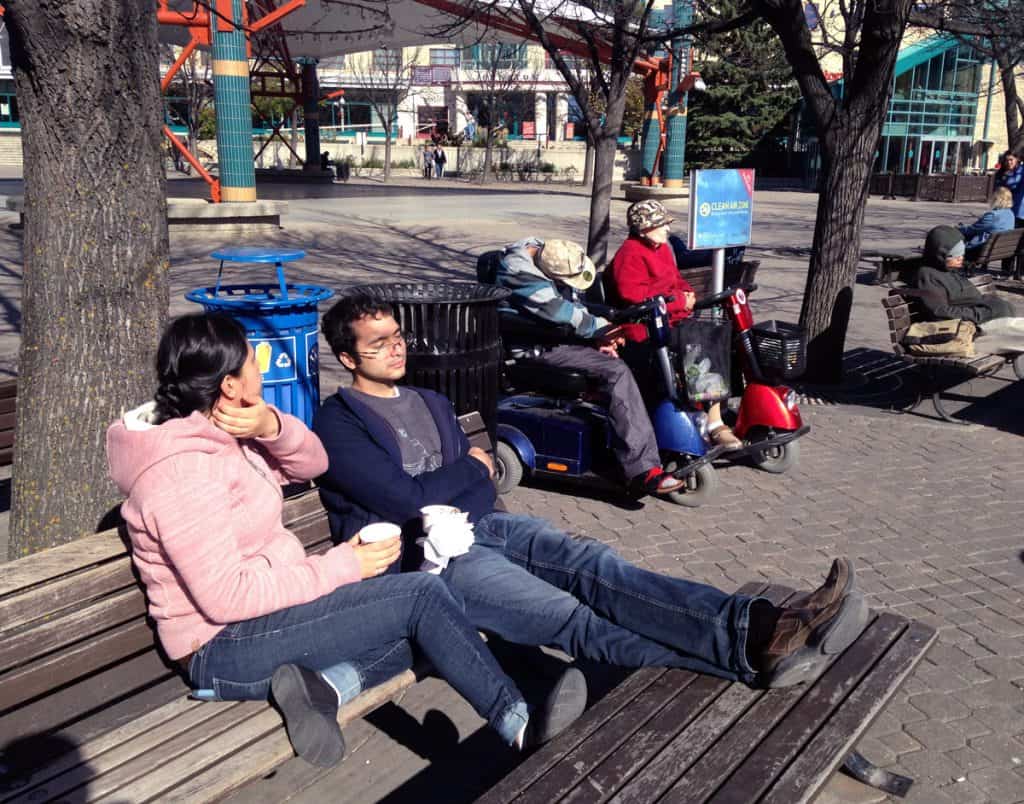 Winnipeg has seen a decrease in its overall crime rate in recent years. According to the Winnipeg Police Service, the city's overall crime rate dropped by 8.5% in 2020 compared to the previous year.
The homicide rate in Winnipeg has also shown improvements, with a decrease of 22.4% in 2020 compared to the previous year. These positive trends in crime reduction indicate efforts are being made to enhance public safety.
In safety surveys, Winnipeg has received recognition for its commitment to maintaining a secure environment.
For instance, in The Economist's Global Liveability Index 2021, which assesses cities worldwide, Winnipeg was ranked 22nd out of 140 cities in the "Safety" category.
Furthermore, Winnipeg has implemented community policing initiatives to enhance safety through community engagement and collaboration.
These initiatives include the Community Support Unit and the Aboriginal Community Constable Program, which aim to build positive relationships between law enforcement and the community.
The city's educational institutions also prioritize student safety, with dedicated campus security teams, emergency response systems, and safety protocols in place to ensure the well-being of students.
How much does it cost to live in Winnipeg as an international student?
The average monthly cost of living in Winnipeg for international students is $2,965. This average is based on a variety of factors, including housing, transportation, groceries, and entertainment.
Here's a breakdown of the average monthly costs for international students in Winnipeg 
| | |
| --- | --- |
| Accommodation | $1,027 CAD |
| Transportation | $75 CAD |
| Groceries | $400 CAD |
| Entertainment | $250 CAD |
| Other expenses | $533 CAD |
| Total | $2,965 CAD |
It is important to note that these are just averages, and your actual costs may vary depending on your lifestyle and spending habits.
For example, if you live in a more expensive neighborhood or eat out more often, your costs will be higher. Conversely, if you are able to cook at home more often and live in a less expensive area, your costs will be lower.
Top Universities in Winnipeg
Winnipeg is home to several prestigious universities, each offering unique academic programs and a vibrant learning environment.
Whether you're interested in research-intensive studies, interactive learning, Christian education, or a bilingual experience, Winnipeg has options to cater to diverse educational interests.
Let's explore some of the leading universities in Winnipeg and what they have to offer.
University of Manitoba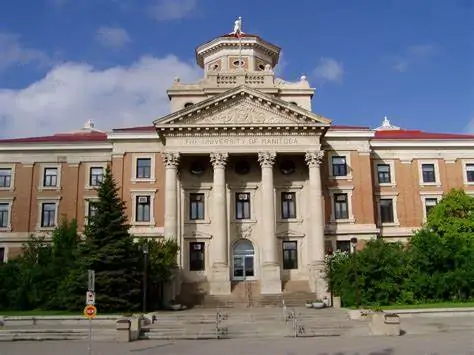 The University of Manitoba is the largest university in Winnipeg and one of the top-ranked universities in Canada.
It offers a wide range of undergraduate and graduate programs across various disciplines, including arts, sciences, engineering, business, health sciences, and more.
The university is known for its research-intensive environment, with opportunities for students to engage in cutting-edge research in areas such as agriculture, health sciences, and technology.
It also boasts modern facilities, including state-of-the-art research labs, libraries, and student residences.
University of Winnipeg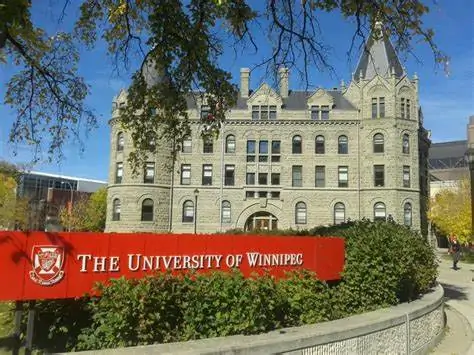 The University of Winnipeg is a prominent public university located in downtown Winnipeg. It offers undergraduate and graduate programs in diverse fields such as the arts, sciences, business, education, and indigenous studies.
The university is recognized for its small class sizes, which promote interactive learning and close student-faculty relationships.
The University of Winnipeg is also known for its commitment to social justice and sustainability, with a focus on community engagement and inclusivity. Students can take advantage of research opportunities, cultural events, and vibrant campus life.
Canadian Mennonite University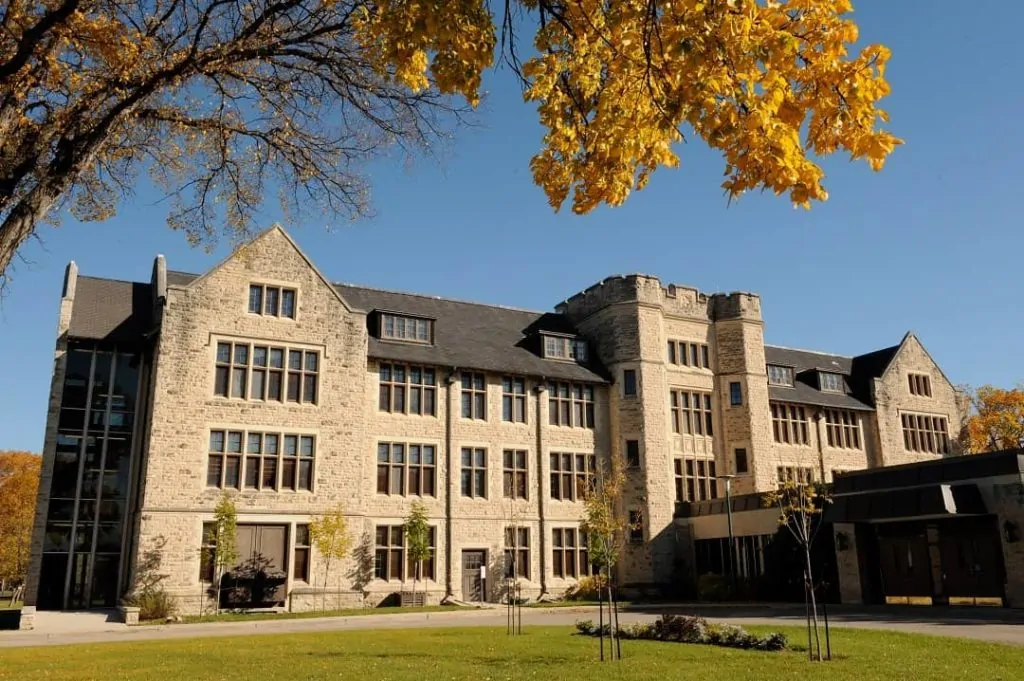 Canadian Mennonite University (CMU) is a Christian university located in Winnipeg. It offers undergraduate degrees in areas such as the arts, sciences, business, music, and theology.
CMU provides a supportive and close-knit community where students can explore their faith, engage in service-learning, and develop their intellectual and leadership skills.
The university values interdisciplinary learning, critical thinking, and ethical decision-making. CMU also offers study abroad programs, internships, and opportunities for spiritual growth.
Université de Saint-Boniface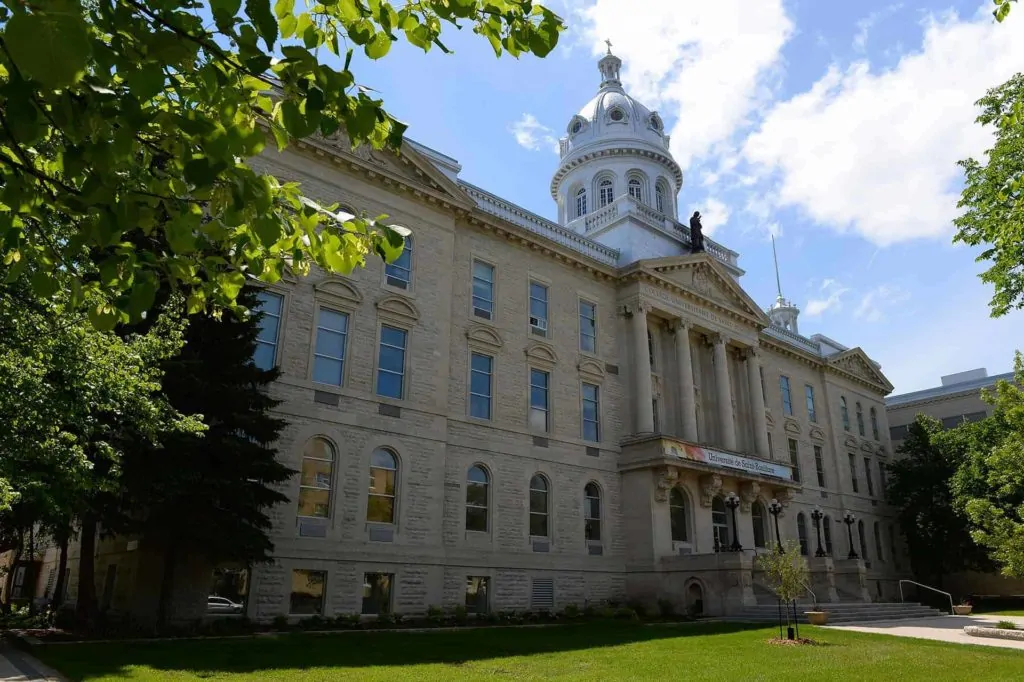 The Université de Saint-Boniface (USB) is a francophone university located in Winnipeg. It offers undergraduate and graduate programs in fields such as the arts, sciences, education, and nursing, all taught in French.
USB provides a culturally rich and bilingual environment that celebrates the French language and Franco-Manitoban culture.
Students at USB benefit from small class sizes, personalized attention from professors, and opportunities to engage in research and community activities. The university also offers support services for French language learners.
Things You Need to Start Studying in Winnipeg
When applying to study in Winnipeg, there are several important factors and documents that international students need to consider. These requirements ensure that you meet the necessary qualifications and demonstrate your readiness for academic success.
Let me explain further what you need to start studying in Winnipeg. Here are some of the requirements:
A High School Diploma or Equivalent
This is the minimum educational requirement for admission to most academic programs in Winnipeg.
You need to have successfully completed your high school education or have an equivalent qualification, such as a General Education Development (GED) certificate.
Good Grades
Universities and colleges in Winnipeg often have minimum grade requirements for admission. Your high school grades, especially in relevant subjects, are taken into consideration during the application process.
Good academic performance demonstrates your ability to handle the coursework and succeed in your chosen field of study.
Test Scores
Some academic programs or institutions may require you to submit standardized test scores, such as the SAT (Scholastic Assessment Test) or ACT (American College Test).
These tests assess your knowledge and skills in areas like English, math, and critical thinking. Test scores provide additional information about your academic abilities and can be used for admission and scholarship decisions.
Letters of Recommendation
Many educational institutions in Winnipeg require letters of recommendation as part of the application process.
These letters are typically written by teachers, counselors, or other individuals who can provide insight into your character, academic abilities, and potential for success in higher education.
Letters of recommendation help admissions committees gain a broader perspective on your qualifications and achievements.
A Personal Statement
A personal statement is a written essay or statement of purpose that allows you to express your motivations, goals, and reasons for wanting to study in Winnipeg.
It provides an opportunity to showcase your personal experiences and interests and how they align with your chosen field of study.
A well-crafted personal statement helps admissions officers understand your unique qualities and what you can contribute to the academic community.
A Portfolio
Depending on the program or field of study you are applying to, you may be required to submit a portfolio. Portfolios are common for art, design, architecture, and other creative disciplines.
They typically showcase your artistic or creative work, such as drawings, paintings, photographs, writing samples, or design projects.
A portfolio allows admissions committees to assess your skills, creativity, and potential in your chosen area of study.
Steps on How International Students Can Apply to Study in Winnipeg
If you're an international student aspiring to study in Winnipeg, it's important to navigate the application and preparation processes effectively.
From selecting the right educational institution to obtaining the necessary permits and making travel arrangements, each step plays a crucial role in ensuring a successful transition.
Let's explore the key steps you need to follow to embark on your educational journey in Winnipeg.
Choose a school.
Research and select the educational institution in Winnipeg that offers the program of your interest. Consider factors such as program reputation, academic quality, location, and available resources.
Meet the admission requirements.
Review the admission requirements specified by the chosen educational institution.
This typically includes having a high school diploma or equivalent, meeting minimum grade criteria, submitting test scores (if required), and fulfilling any specific program prerequisites.
Submit your application.
Complete the application form provided by the educational institution.
Provide accurate personal and academic information, including details of your educational background, test scores, and any supporting documents required, such as transcripts or letters of recommendation.
Obtain a study permit.
If you are an international student planning to study in Canada for more than six months, you need to apply for a study permit.
Visit the official website of the Government of Canada or contact the nearest Canadian embassy or consulate in your home country for the specific application process and requirements.
Arrange for your visa.
Along with your study permit, you may need a visitor visa or an electronic travel authorization (eTA) to enter Canada.
The visa requirements depend on your nationality. Check the official government website for information on visa requirements and the application process.
Make travel arrangements.
Once you have received your study permit and any necessary visas, you can start making travel arrangements.
This includes booking your flight to Winnipeg, arranging accommodation, and considering transportation options within the city.
Arrive in Winnipeg.
Upon arrival in Winnipeg, ensure that you have all the necessary documents with you, including your passport, study permit, and any other required immigration or identification documents.
Familiarize yourself with the campus, settle into your accommodation, and attend any orientation sessions organized by your educational institution to get acquainted with the campus and student life.
It's essential to start the application process well in advance, as it can take time to gather the required documents, receive study permits and visas, and make necessary arrangements for your studies in Winnipeg.
Stay updated with the admission deadlines and follow the guidelines provided by your chosen educational institution to ensure a smooth application and transition process.