Winnipeg vs. Alberta: Which is better to live in?
Being a Winnipegger for years has actually made me wonder what it's like to live in a different place in Canada. Whenever I ask around for suggestions, Alberta always comes up.
This got me thinking about how different Alberta can be from Winnipeg. To satisfy my curiosity and determine which of the two is better, I've compared both places using different factors.
Winnipeg wins in terms of cost of living, healthcare, and education while Alberta wins in terms of safety, demographics, career, and climate.
Leisure and entertainment activities in Winnipeg and Alberta are equally appealing. Choosing the better option depends on one's personal preferences.
Keep in mind that this will be a comparison between the city of Winnipeg and the whole province of Alberta. If you're looking to compare Winnipeg with other Canadian cities, you can check out our other articles for Calgary, Edmonton, and Ottawa.
Here is a side-by-side comparison of living in the city of Winnipeg vs. the province of Alberta.
| Factors | City of Winnipeg | Province of Alberta |
| --- | --- | --- |
| Cost of living | Cheaper expenses | Higher expenses but higher income |
| Safety | Less safe due to severe crimes | Safer due to decreasing crime rates |
| Healthcare | More benefits and coverage | Fewer benefits and coverage |
| Education | Cheaper to finish a degree | More expensive but more options |
| Careers | Easier to secure a job | Better work-life balance |
| Demographics | A larger number of people living per land area | Fewer people per land area |
| Climate | Lower average temperature during summer; long freezing winters | Higher average temperature during summer; more manageable winters |
| Leisure and Entertainment | Many prominent art galleries and facilities; better nightlife; more festivals | More emphasis on artists and history; better food scene; better natural sceneries |
Cost of Living in Winnipeg vs. Alberta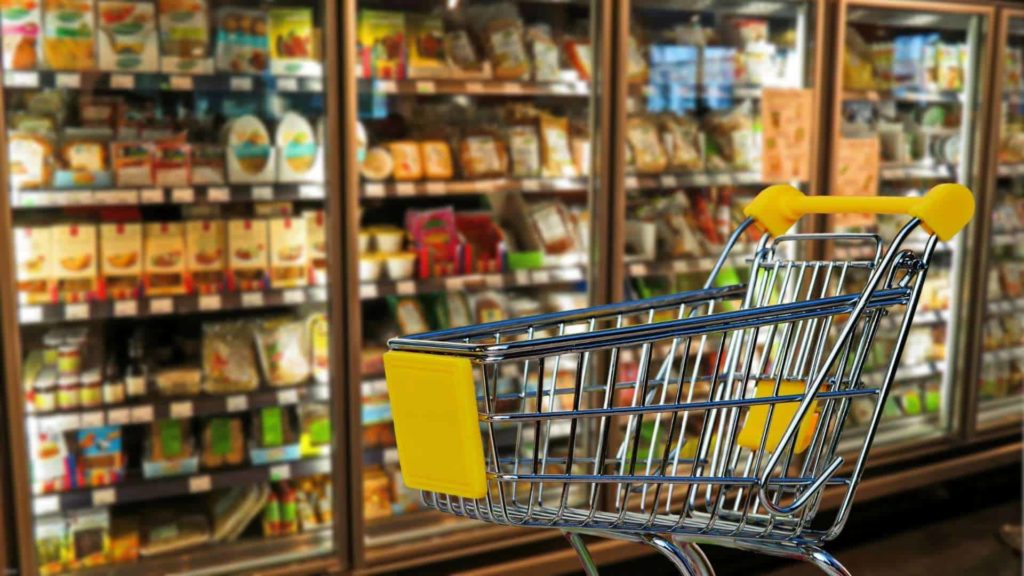 Groceries and housing rent cost $214 and $1,160 in Winnipeg, while $277 and $1,592 in Alberta. Winnipeg is cheaper by $63 and $432, respectively.
Albertans can still live comfortably because of their higher average income, around $77,700 per year compared to $63,600 in Winnipeg.
In Alberta, monthly groceries are around $277—higher than the Canadian average of $217. On the other hand, monthly groceries only cost $214 in Winnipeg.
In terms of housing, you'll also spend more in Alberta than in Winnipeg.
Let's use Edmonton, the capital city of Alberta, as an example. The monthly rent in Edmonton for a 1-bedroom housing is $2,969 in the city center and $1,592 outside the city center.
In contrast, Winnipeg's housing within and outside the city center only costs around $1,373 and $1,160, respectively, which are both lower than Alberta's.
For transportation expenses, taxis in Alberta have a base fare of $3.70 plus $1.65 per kilometer, while in Winnipeg, taxis have a base fare of $3.80 plus $1.60 per kilometer. If you're going to farther destinations, you'll find taxi rides in Winnipeg cheaper.
But, despite the relatively higher costs in Alberta, its residents can still afford the expenses because of their high income.
In 2020, according to the Canadian Income Survey, the average annual household income after tax in Alberta was $77,700—the highest among all the provinces in Canada.
In Winnipeg, the average income is $63,600. Unlike Alberta, this amount is lower than the Canadian average of $66,800.
For easy comparison, here's a tabulation of monthly income and general expenses for Winnipeg vs. Alberta. All amounts listed here are in Canadian dollars.
| | Winnipeg | Alberta |
| --- | --- | --- |
| Annual Income | $63,600 | $77,700 |
| Monthly grocery cost | $214 | $277 |
| Monthly housing rent | $1,160 | $1,592 |
| Transportation cost (Taxi) | $3.80 + $1.60/kilometer | $3.70 + $1.65/kilometer |
Safety in Winnipeg vs. Alberta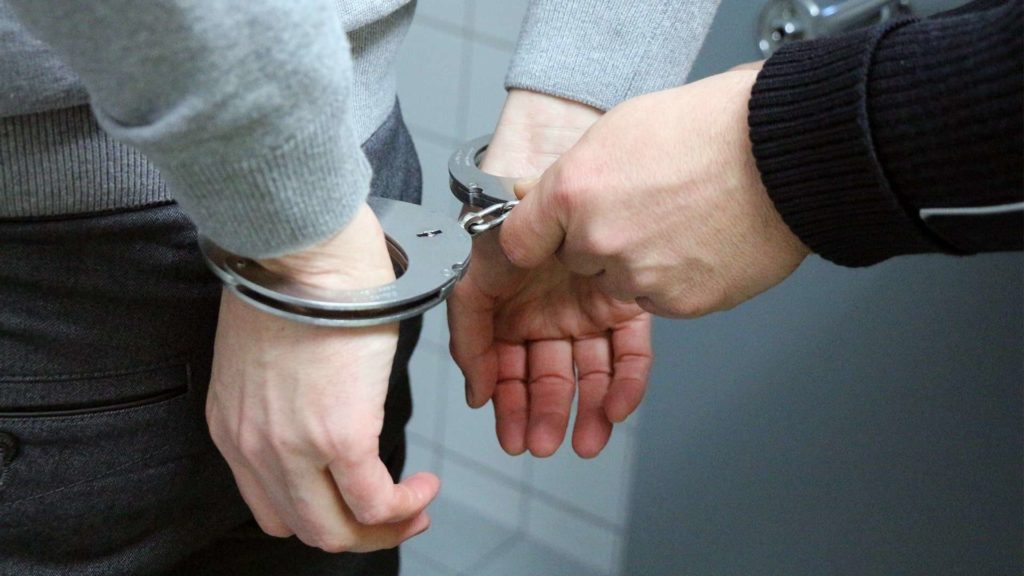 Alberta is a safer place to live in because crime-related trends are mostly declining: a decrease of 15% in the number of incidents, 17% in housebreaking, 15% in theft, and 7% in crime severity.
Winnipeg is also less safe because it has the third-highest homicide rate in Canada at 5.39%.
Based on actual data, the number of crime incidents in Alberta from 2019 to 2021 had an approximately 15% decrease. In total, the actual incidents were 437,332 in 2019 and 369,048 in 2021.
The severity of crimes committed in Alberta also had a 7% decline from 2020-2021, mainly because of a 17% decrease in housebreaking and a 15% decrease in the theft of non-motor items.
However, people in Alberta need to be more vigilant against sexual offenders because of a 2% increase in level 1 sexual assault from 2020-2021.
Compared to Alberta, residents living in Winnipeg are more prone to deadly crimes. As of 2021, Winnipeg had the third-highest homicide rate in Canada at 5.39%.
In Winnipeg, sexual assault and motor vehicle theft incidents both had a 1% increase, while robbery had a 2% increase from 2020-2021.
Aside from these crimes, Winnipegers are also worried about problems involving drug users and dealers. In 2020, Winnipeg was named the "violent crime capital" of Canada because of its severe methamphetamine problem.
However, these crimes usually occur in the inner city, which only houses 19% of the population of Winnipeg. If you're moving to Winnipeg, it is also better to refrain from living in its worst neighborhoods.
Regardless, most people still don't feel safe walking alone at night in both the province of Alberta and the city of Winnipeg.
Healthcare in Winnipeg vs. Alberta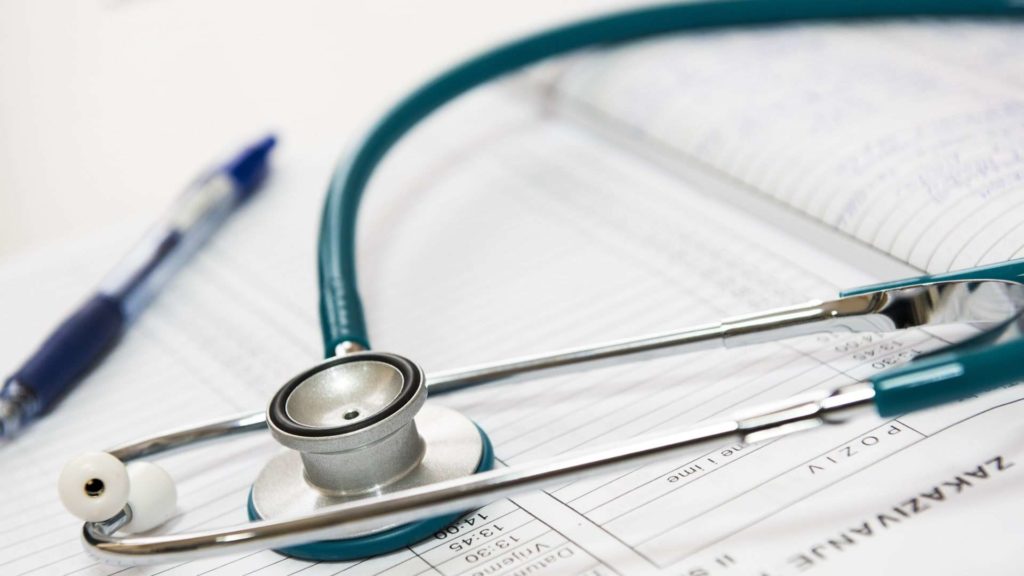 Both Winnipeg and Alberta allow their residents to register for their free healthcare insurance plans.
But unlike Alberta's healthcare plan, Winnipeg's (under Manitoba Health Services Insurance Plan) coverage provides personal home care, ambulance fees, and chiropractic care.
Albertans can register for the Alberta Health Care Insurance Plan (AHCIP) without charged premiums. To be eligible for AHCIP, you must be a legal resident of Alberta and can commit to staying in the province for at least 6 months.
This insurance plan allows free access to hospitals, clinics, physicians, healthcare workers, and most medical services. By having an AHCIP card, you can also have limited coverage outside Alberta but within Canada.
In Winnipeg, the residents can also avail of a similar healthcare plan through the Manitoba Health Services Insurance Plan.
Medical services in both insurance plans cover most laboratory services, surgeries, eye exams, and dental procedures. But Winnipeg wins in the healthcare category because it has more comprehensive coverage as shown in the table below.
| Coverage/Benefits | Manitoba Health Services Insurance Plan (Winnipeg) | Alberta Health Care Insurance Plan |
| --- | --- | --- |
| Physician services | ✓ | ✓ |
| Vision care | ✓ | ✓ |
| Dental surgery | ✓ | ✓ |
| Out-of-province care | ✓ | ✓ (but fewer benefits) |
| Personal home care | ✓ | |
| Ambulance fees | ✓ | |
| Chiropractic care | ✓ | |
Because of Winnipeg's wider coverage, the city scored an overall high ranking and was listed as top 3 among Canadian cities because of its remarkable access to healthcare services.
Winnipeg also houses the National Microbiology Laboratory (NML), a global biosafety Level 4 laboratory. The laboratories of the Public Health Agency of Canada and the Canadian Food Inspection Agency are located inside NML.
Education in Winnipeg vs. Alberta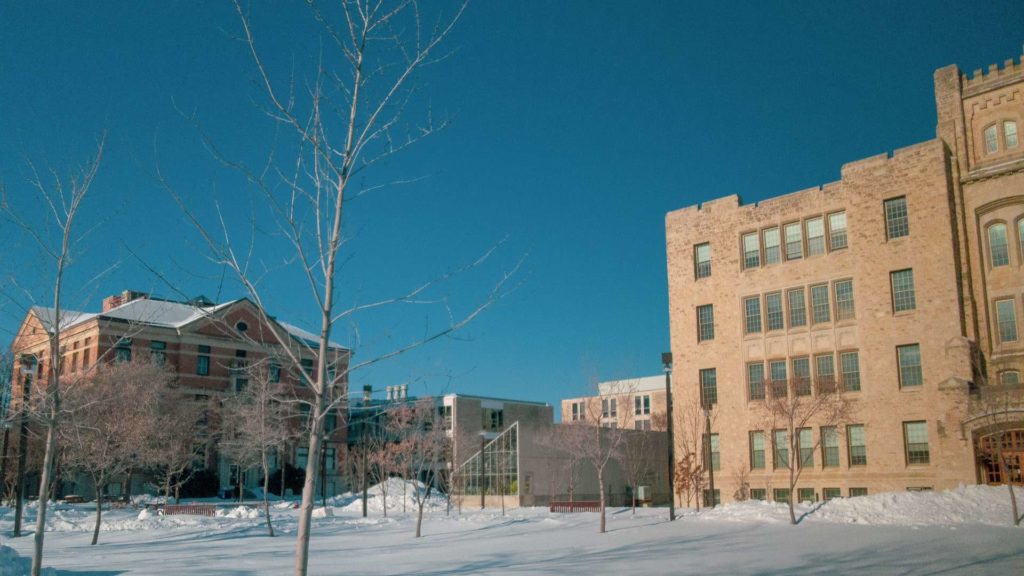 Although Alberta has more universities to choose from, it is cheaper by at least $1800 per academic year to finish an undergraduate degree in Winnipeg. The average tuition fees in Alberta and Winnipeg are $7,221 and $5,342, respectively.
Both Alberta and Winnipeg have leading universities in Canada.
Alberta has the University of Alberta, which is well-known for its engineering programs while Winnipeg has the University of Manitoba, which is distinguished for its medical programs.
Alberta also houses the University of Calgary, among Canada's best yet cheapest universities. It has a 95% undergraduate retention rate and a 91.1% employment rate after graduation.
For the 2022/2023 academic year, an undergraduate student in Alberta paid an average tuition fee of $7,221, higher than the $6,834 national average.
Albertan undergraduate students also paid the highest additional compulsory fees in Canada during the same academic period. Around $1,286 was paid to cover student health services, student associations, and athletics fees.
On the other hand, an undergraduate student in Winnipeg paid an average of $5,342 for the same academic year, which is lower than the national average.
Careers in Winnipeg vs. Alberta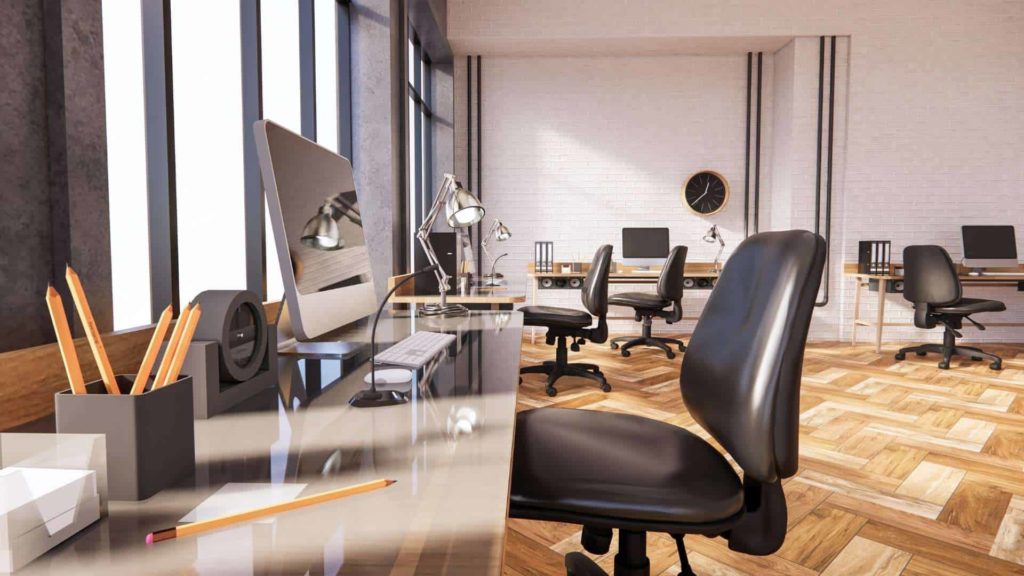 It is easier to land a job in Winnipeg because of its lower unemployment rate of 4.3%.
Albertans and Winnipegers have many opportunities in various fields. But work-life balance is better in Alberta's cities due to a monthly disposable income of above $3,000 and a commute time of around 30 minutes.
As of January 2023, the unemployment rate in Alberta and Winnipeg was 6.0% and 4.3%, respectively. Competition is higher in Alberta, so for job seekers, it is currently faster to secure a job in Winnipeg.
However, based on its employed-to-population ratio of 66.1%, Alberta provides more employment opportunities to its large number of people compared to Winnipeg's 64.9%.
Faster career growth and job creation occur in Alberta because it's known to be the economic driver in Canada.
Most Winnipegers secure employment in the health care and social assistance, retail, manufacturing, and public administration sectors.
In Alberta, the in-demand jobs are in the technical, health care and social assistance, automotive and transport, and administrative sectors.
Two cities in Alberta, Calgary and Edmonton, were ranked as having the best work-life balance in Canada. The main reasons are its relatively short commute times, around 29 to 30 minutes, paired with a high monthly disposable income, around $3,200 to $3,430.
If you're aiming to be an entrepreneur, Winnipeg is a good place to start a business. It was once ranked as the least expensive location to do business in western Canada.
Demographics in Winnipeg vs. Alberta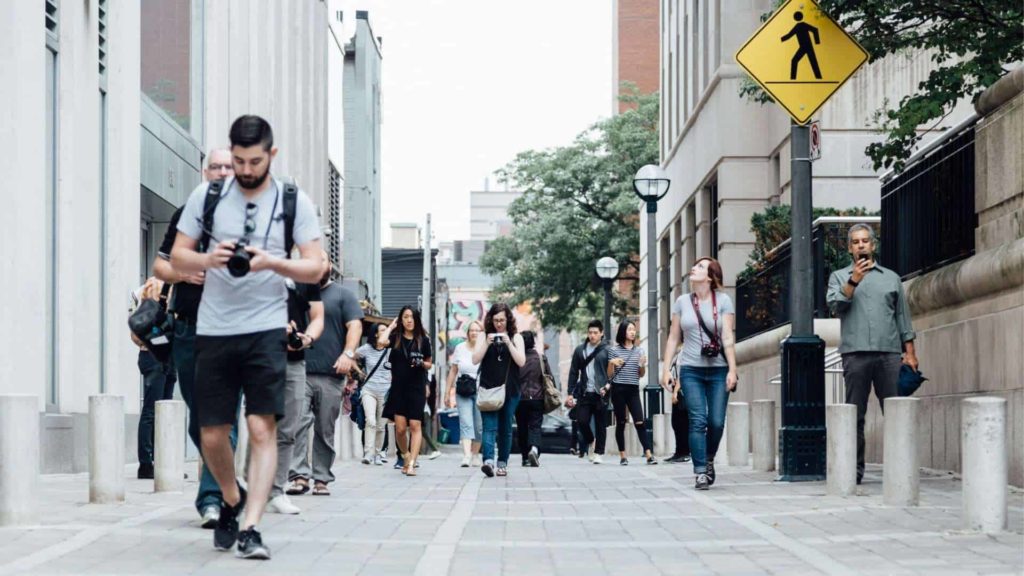 Winnipeg's population is around 5.6 times smaller than Alberta's. But Winnipeg is more crowded at 1,623.3 people per km², has an older population at a median age of 38.8 years old, and has more females at 50.8%.
Both Winnipeg and Alberta mirror the rich cultural and linguistic diversity in Canada.
Let's have a closer look at the population details, diversity, and spoken languages in Winnipeg and Alberta.
Population in Winnipeg vs. Alberta
As of 2021, Winnipeg had 749,607 people and Alberta had 4,262,635. Winnipeg is packed with more people at around 1600 people/km² while Alberta has around 7 people/km².
Unlike Winnipeg, Alberta has more males at 51%. Albertans, at a median age of 38.4 years old, are younger than Winnipegers.
Alberta is the 4th most populous and 4th largest province in Canada. Based on the 2021 Canadian census, its population is 4,262,635 people with a population density of only 6.7 people per km² because of its large land area.
As a city with a smaller land area, Winnipeg has much fewer people than Alberta but it has the highest population density among any city in a Canadian province. The city actually houses almost 55% of the people living in Manitoba.
The median age in Winnipeg and Alberta is almost identical at 38.8 and 38.4 years old, respectively. But Alberta's median age is considered to be the youngest among all the provinces in Canada.
Alberta's male-to-female ratio is 51:50. It has more males than females, which is unusual for a Canadian province.
Meanwhile, Winnipeg has more females than males at a 49.2:50.8 ratio—similar to the national male-to-female ratio of 49:50.
| | Winnipeg | Alberta |
| --- | --- | --- |
| Land area | 461.78 km² | 634,658.27 km² |
| Population | 749,607 people | 4,262,635 people |
| Population density | 1,623.3 people per km² | 6.7 people per km² |
| Median age | 38.8 years old | 38.4 years old |
| Male-to-female ratio | 49.2:50.8 | 51:50:00 |
Diversity in Winnipeg vs. Alberta
Both Winnipeg and Alberta have immigrants from different countries like the Philippines, India, China, and Nigeria. Their people also practice a variety of religions like Christianity, Sikhism, Islam, and Buddhism.
Around 27% of Winnipeg's population is immigrants. If you're planning to relocate to Winnipeg, you will be a part of the 10,000 international immigrants each year.
In Alberta, around 23% of its residents are immigrants. Most immigrants in Alberta and Winnipeg come from the Philippines.
| Country of Origin | Immigrants in Winnipeg | Immigrants in Alberta |
| --- | --- | --- |
| Philippines | 30.9% | 17.3% |
| India | 13.7% | 12.6% |
| China | 4.4% | 6.3% |
| Nigeria | 1.9% | 2.2% |
People in Alberta and Winnipeg also have a variety of religions. Around 50% of Winnipegers and nearly 48% of Albertans practice Christianity.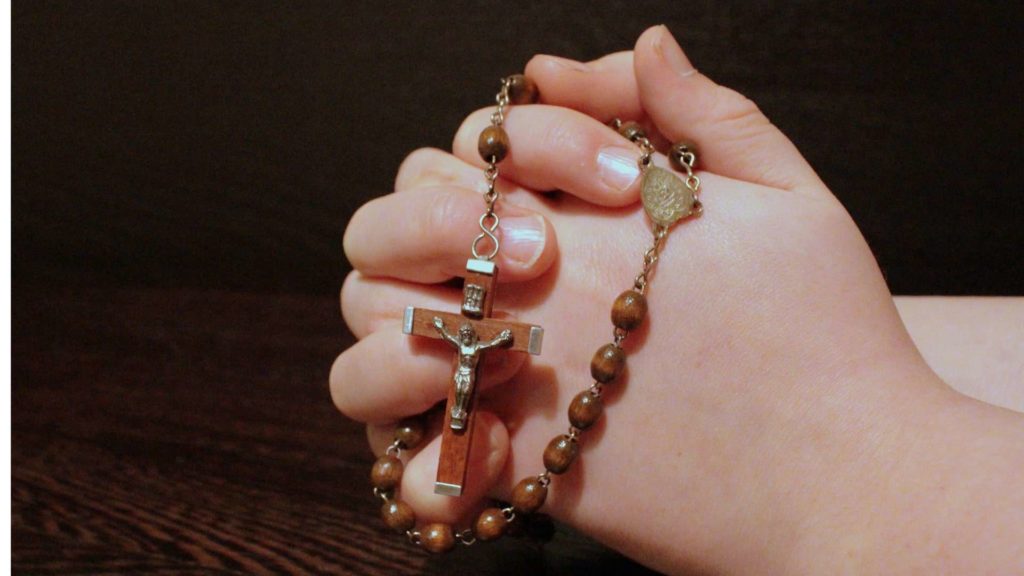 A significant number of their people, around 36% in Alberta and 40% in Winnipeg, have no religious affiliations.
| Religion | Winnipeg | Alberta |
| --- | --- | --- |
| Christian | 50.4% | 48.1% |
| Sikh | 4.4% | 2.5% |
| Muslim | 3.3% | 4.8% |
| Hindu | 2.0% | 1.9% |
| Jewish | 1.5% | 0.3% |
| Buddhist | 0.9% | 1.0% |
| No religious affiliations | 36.4% | 40.1% |
Language in Winnipeg vs. Alberta
The top 3 spoken languages in Winnipeg and Alberta are the same: English, French, and Tagalog. In both places, more than 95% speak the English language.
In Alberta, French is the second most used language at 6.23%, while in Winnipeg, Tagalog is next to English at 6%.
French is among the most commonly used language because it is Canada's other official language. Tagalog is also among the most commonly spoken languages due to the huge number of Filipino immigrants in both Winnipeg and Alberta.
| Language | Winnipeg | Alberta |
| --- | --- | --- |
| English | 95% | 98.37% |
| French | 2.8% | 6.23% |
| Tagalog | 6% | 4.13% |
| Punjabi | 4.10% | 3.03% |
Climate in Winnipeg vs. Alberta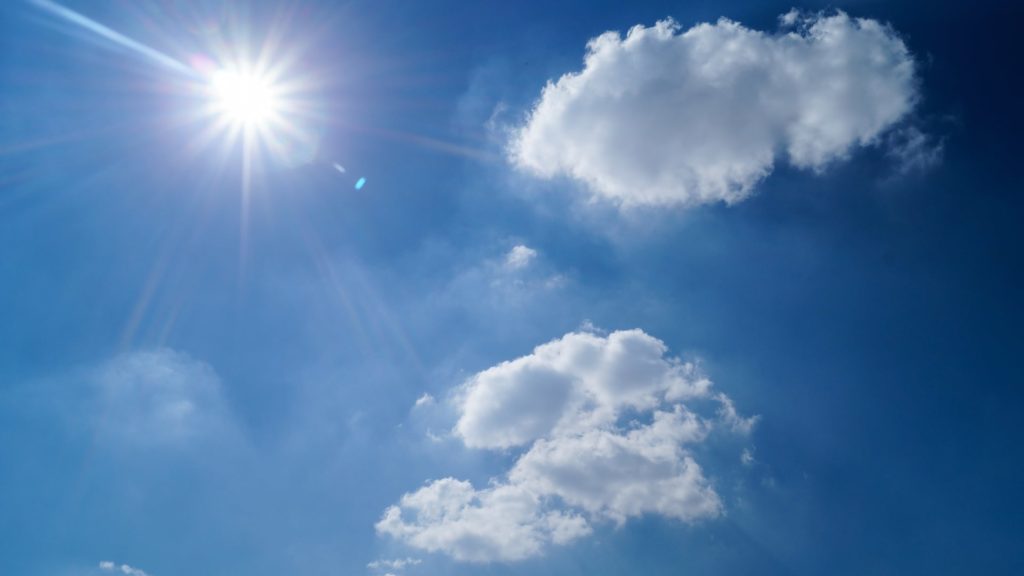 Winnipeg's long freezing winters can get as low as −16.4 °C making it more difficult to manage than Alberta's. Alberta's winter temperature ranges from -5 to -15°C.
Both places have more than 310 days of sunshine each year but Alberta has hotter temperatures during summer reaching up to 35°C.
Alberta is one of the sunniest provinces in Canada. On average, it can have more than 312 days of sun per year and at most 18 hours of daylight during the summer season.
The temperature in Alberta usually ranges from 20 to 25°C during summer. But at its hottest, the temperature can reach around 35°C.
The cold season in Alberta is usually characterized as "dry cold" which makes the temperature easy to manage by just dressing warmly.
Its coldest months are January and February at temperatures ranging from -5 to -15°C. In Alberta, extreme temperature drops during winter only occur for a short time.
Because of the vastness of the province, the climate across the area can vary significantly. Southern Alberta can tend to be very hot, but some areas in Alberta can be warm and cool in the same season.
Both Alberta and Winnipeg have four distinct seasons with extremes such as hot summers and snowy winters.
In Winnipeg, the cold season can be challenging because of the long freezing winters that usually occur from November to April. You can also experience gusty winds and heavy snow.
The coldest month in Winnipeg is January when the average temperature in the city is −16.4 °C.
Despite this, Winnipeg belongs to the sunniest cities in Canada, having sunshine for a total of 317.8 days annually. The month of July is its sunniest month of the year and has an average temperature of 19.7 °C.
During its warm and humid summer season, thunderstorms and tornadoes may also occur, so it's recommended to be always informed of weather updates.
Leisure and Entertainment in Winnipeg vs. Alberta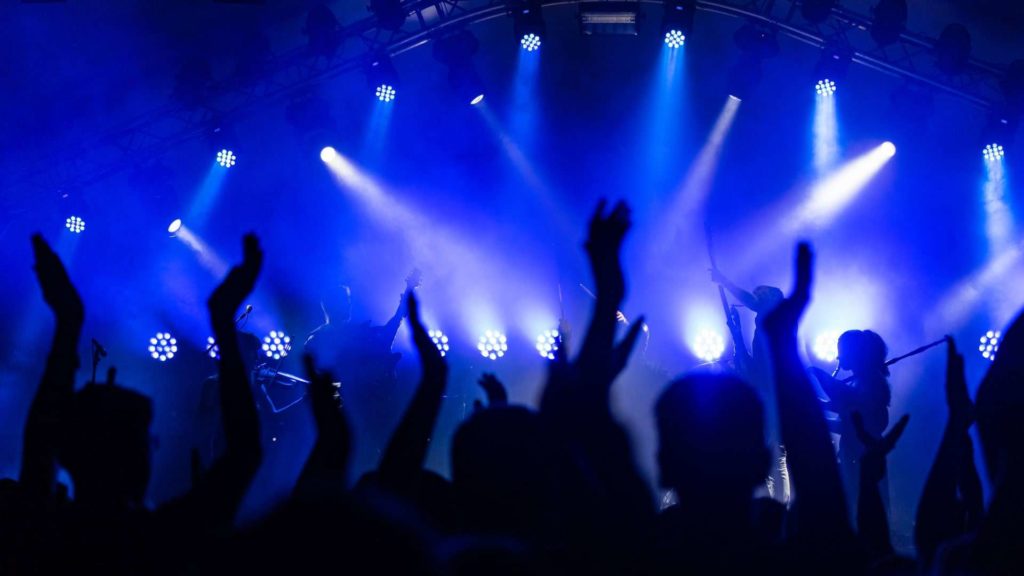 Residents of Winnipeg and Alberta have several leisure activities, ranging from peaceful museum visits to fun night parties. Both Winnipeg and Alberta have their own strengths in the leisure and entertainment fields.
To better understand the differences in the recreational activities between Winnipeg and Alberta, let's discuss both places' art, music, nightlife, sports, and more!
Art, Music, and History in Winnipeg vs. Alberta
Winnipeg and Alberta have something unique to offer in the fields of art, music, and history.
Winnipeg is more recognized through its art galleries and facilities while Alberta plays a more significant role in supporting artists and showcasing interesting history.
The Winnipeg Art Gallery or Qaumajuq, the largest gallery in the province of Manitoba and the oldest public art gallery in Western Canada, is known internationally for having a wide collection of contemporary Inuit art.
Winnipeg also houses a premier performing arts facility known as the Centennial Concert Hall where various talents perform for the Manitoba Opera, Royal Winnipeg Ballet, and the Winnipeg Symphony Orchestra.
Along with other art galleries and performing arts locales present in the city, Winnipeg is surely a great place to participate in activities to appreciate the music and the arts.
The same goes for Alberta. Art and theater performances in both big cities and smaller communities occur all year round.
Alberta is also the first Canadian province that established an artist-in-residence program. Through this program, the selected artist will promote the works of various artists, attend cultural events, and create artwork across Alberta.
Canada's biggest natural history and human history museum, the Manitoba Museum, is also located in Winnipeg. With a collection of more than 2.5 million items, a museum visitor in Winnipeg can learn a lot about Canada's history.
Meanwhile, Alberta has something more pre-historic. Aside from the different museums and interactive historic sites present in Alberta, the Royal Tyrrell Museum is among the most popular.
The Royal Tyrrell Museum of Palaeontology has the largest collection of dinosaur skeletons in the world. This makes it a favorite tourist spot for both children and adults.
Restaurants, Nightlife, and Festivals in Winnipeg vs. Alberta
You can experience better nightlife and more festivals in Winnipeg than in Alberta. On the other hand, it is easier to get to know the variety of restaurants in Alberta because of its annual food festival.
If you're more of a party person at night, then Winnipeg is a good place for you. It has a lot of pubs, bars, and clubs that locals visit even during the cold season.
Nightlife in Alberta is centered in its cities, namely Calgary and Edmonton. Calgary has an official gay nightclub that is open for visitors of any orientation.
Both Winnipeg and Alberta allow legal drinking at 18 years old, so expect a younger crowd in their clubs and bars compared to other parts of Canada.
The restaurants in Winnipeg, ranging from affordable to expensive menus, offer delicious cuisine from different parts of the world.
But Alberta is a bit ahead of Winnipeg in the food scene. Alberta has its annual food festival named "Alberta on Plate" wherein more than 100 restaurants from 25 different Alberta communities participate.
This festival also helps highlight local flavors produced from the fresh ingredients and farm products of Alberta's agricultural industry.
Other festivals in Alberta are related to the culture and arts such as the Edmonton International Fringe Festival, known as the world's second-largest festival, and "The Greatest Outdoor Show on Earth" or the Calgary Stampede.
In Winnipeg, festivals are another go-to leisure experience for the residents. Some of the many festivals that you can enjoy in the city are the Festival du Voyageur, Jazz Winnipeg Festival, Winnipeg Folk Festival, and Pride Winnipeg Festival.
Sports and Nature in Winnipeg vs. Alberta
Outdoor activities like swimming, hiking, and boating are present in both Winnipeg and Alberta. But Alberta has better natural sceneries that are recognized worldwide.
Both Winnipeg and Alberta are also known to participate in similar sports like hockey and football.
Outdoor activities such as camping, swimming, hiking, boating, and fishing are recommended in Winnipeg because of its beautiful natural attractions. The low traffic and pollution in Winnipeg also make it more fun to do these activities.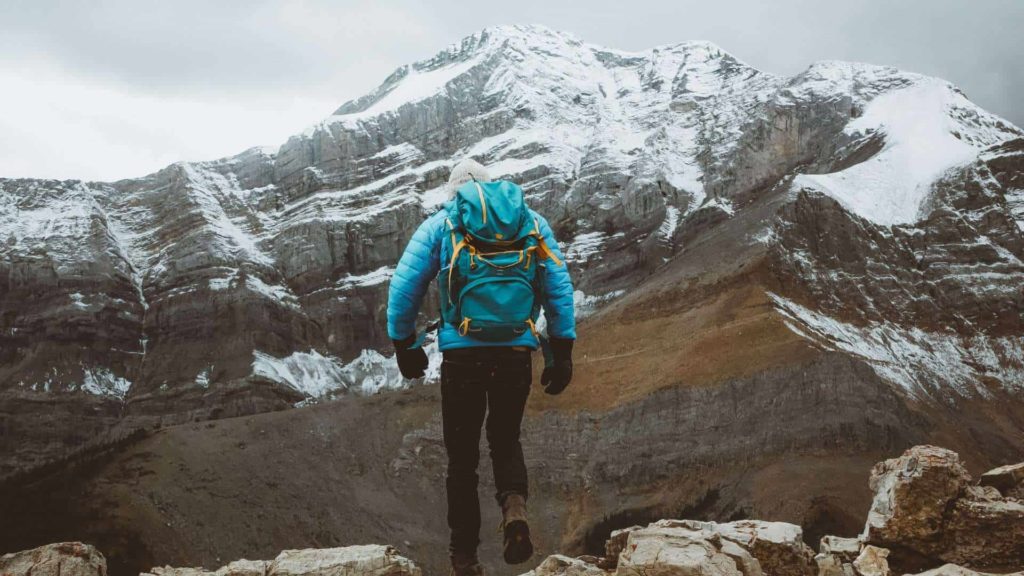 Winnipeg has natural parks like the Assiniboine Park, which features a zoo and conservatory, and the Leo Mol Sculpture Garden, which showcases sculptures in the middle of flowers and fountains.
Similar to Winnipeg, Alberta also has several parks. The parks like Elk Island National Park, Banff National Park, and Jasper National Park are just some of the natural attractions in Alberta.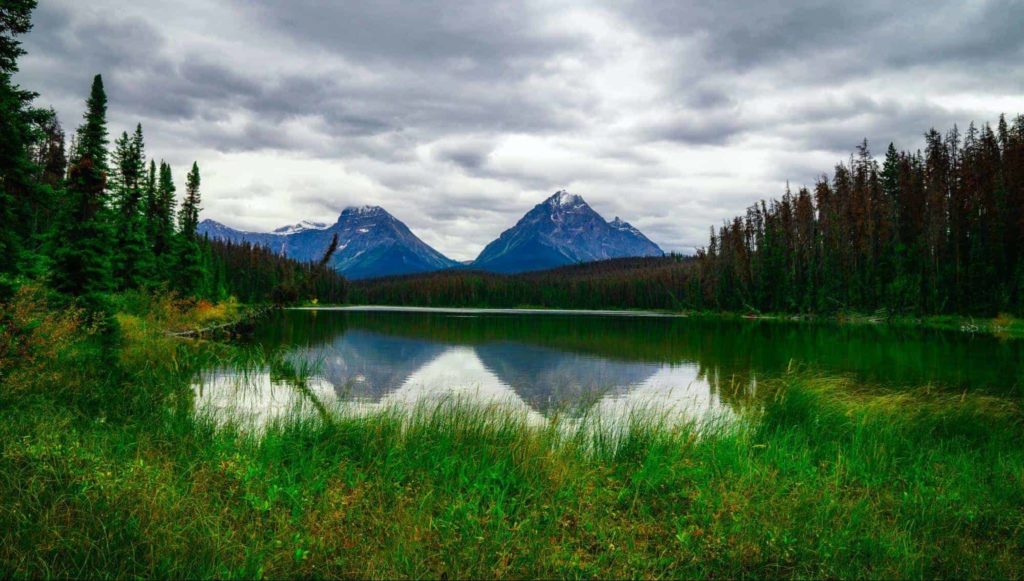 It's fun to explore Alberta because of its accessible public buses and train transit systems. During the summer, Albertans can go swimming, hiking, horseback riding, kayaking, mountain climbing, and more.
Outdoor activities in Alberta also involve exploring the province's diverse landscape with beautiful views of grasslands, hills, mountains, dry lands, and cold forests.
In fact, five out of the fourteen UNESCO World Heritage Sites in Canada are located in Alberta including the Canadian Rocky Mountain Parks, Waterton-Glacier International Peace Park, Wood Buffalo National Park, and Dinosaur Provincial Park.
In terms of sports, there are professional athletic events and international sporting competitions in Alberta like the Commonwealth Games and Olympic Games.
The sports involved are hockey, football, lacrosse, and basketball. Similarly, Winnipeg is home to professional hockey, football, and baseball franchises.