The PNP Requirements in Winnipeg: The Ultimate Guide
If you've ever dreamed of starting a new life in the vibrant city of Winnipeg, then this guide is for you. Moving to a new place can be exciting yet overwhelming, especially when it comes to understanding the immigration process.
It's essential to have a comprehensive and easy-to-follow resource to navigate the requirements of the PNP (Provincial Nominee Program).
Whether you're considering Winnipeg as your future home or are already in the midst of planning your immigration journey, this guide will provide you with all the essential information you need to make your dreams a reality.
Get ready to embark on a personal and relatable journey that will demystify the PNP requirements and set you on the path to a successful new chapter in your life in Winnipeg.
Let's get started!
What is PNP in Winnipeg?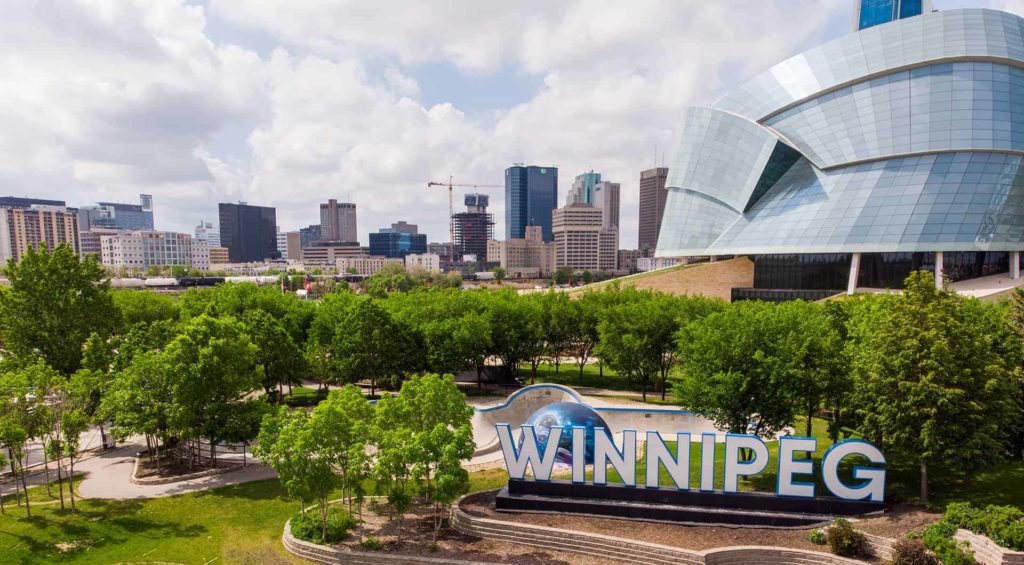 The Manitoba Provincial Nominee Program (MPNP) is an immigration program specifically designed to address Manitoba's economic and labor market needs by nominating skilled immigrants.
It offers various streams, each with its own set of eligibility requirements.
One of the most sought-after streams is the Skilled Worker in Manitoba stream, which welcomes skilled workers with a job offer in Manitoba or relevant work experience in the province.
To qualify, applicants must also demonstrate a minimum language proficiency level of CLB 7 in either English or French, along with a well-thought-out settlement plan.
Another popular stream is the International Education stream, tailored for international students who have successfully completed a diploma or degree program at a Manitoba post-secondary institution.
As with other streams, applicants must showcase a minimum language proficiency level of CLB 7 and have a solid settlement plan.
Beyond these streams, the MPNP presents additional options such as the Skilled Worker Overseas stream, the Business Investor stream, and the Self-Employed Farmer stream, catering to different individuals' immigration goals and circumstances.
To initiate the MPNP application process, aspiring candidates are required to create an Expression of Interest (EOI) profile.
Once this profile is established, they become eligible to participate in draws. If selected, applicants receive an invitation to apply for a provincial nomination.
Being nominated by the MPNP provides a pathway to permanent residence through the Express Entry system. Express Entry is a federal immigration system that employs a points-based ranking mechanism to evaluate and prioritize applications.
Application Process for PNP in Winnipeg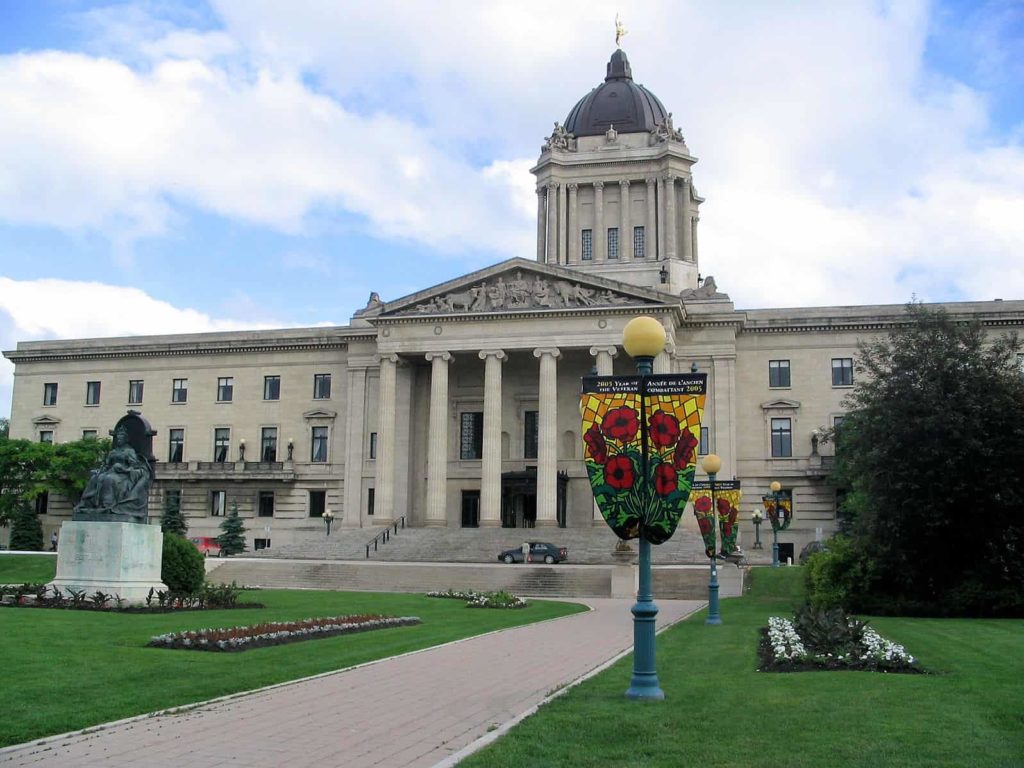 The PNP application process in Winnipeg involves eligibility research, EOI submission, an invitation to apply, detailed application submission, verification, provincial nominations, and federal permanent residency application.
Research and Eligibility
Before starting the application process, it is essential to conduct thorough research to ensure eligibility for the PNP in Winnipeg.
Manitoba's PNP has different streams tailored to specific categories, including the skilled worker stream, business investor stream, international education stream, and farm investor stream.
Each stream has its own unique eligibility criteria, so it is crucial to understand the requirements and choose the appropriate stream that aligns with your skills, experience, and aspirations.
Expression of Interest (EOI)
Once you have determined your eligibility for a specific PNP stream, the next step is to submit an EOI through Manitoba's online portal. 
The EOI allows you to showcase your qualifications, work experience, education, language proficiency, and other factors that contribute to your suitability as a candidate for the program.
The information provided in your EOI will be used to assess your eligibility and rank your profile against other applicants in the pool.
Invitation to Apply (ITA)
After submitting your EOI, the Manitoba Provincial Nominee Program (MPNP) holds regular draws to select candidates who meet specific criteria and invite them to apply for provincial nomination.
If you receive an ITA, you will have limited time to complete and submit a detailed application package.
It is crucial to ensure accuracy and provide all the required documentation within the given timeframe.
Application Submission and Assessment
Once you have received an ITA, it's time to compile all the necessary documents and complete the application package.
The application will require detailed information about your personal background, education, work history, language proficiency, settlement funds, and other supporting documentation such as reference letters and educational transcripts.
Make sure that all information provided is accurate, as any inconsistencies or discrepancies may affect the assessment of your application.
Application Processing and Verification
Upon submission, the MPNP will review your application to verify the authenticity and accuracy of the information provided.
This process involves background checks, verification of documents, and, in some cases, interviews or additional assessments.
The processing time can vary depending on the complexity of your application and the number of applications being processed at the time.
Provincial Nomination and Federal Application
If your application is successful, you will receive a provincial nomination from Manitoba. This nomination enhances your chances of obtaining permanent residency through the Federal Government's immigration system.
Once nominated, you will need to submit a separate application for permanent residency to Immigration, Refugees, and Citizenship Canada (IRCC).
The federal application includes medical examinations, security checks, and meeting the federal immigration requirements.
Eligibility Criteria for PNP in Winnipeg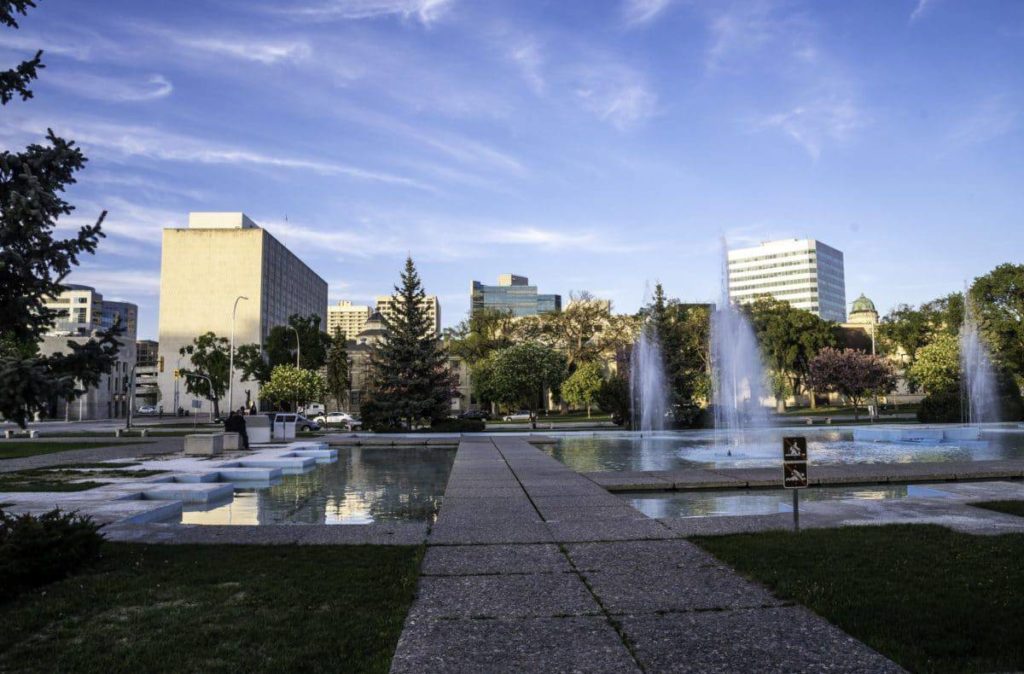 To be eligible for PNP, you must demonstrate a genuine intention to live and work in Winnipeg, meet language requirements, have relevant education or work experience, and show a connection to Manitoba.
Additionally, possessing adaptability factors like a job offer or financial stability is crucial.
Demonstrate Genuine Intention
To be eligible for the PNP in Winnipeg, you must have a genuine intention to live and work in the province of Manitoba. This requires thorough research and an understanding of the local job market, lifestyle, and cultural landscape.
Demonstrating your commitment to integrating into the community can greatly enhance your application.
Age
There are no specific age restrictions for the PNP in Winnipeg. However, it is important to note that points are allocated differently based on age brackets in the Comprehensive Ranking System (CRS) used by the federal government for immigration programs.
Younger applicants generally score higher in this system, so it is beneficial to apply at a younger age.
Language Proficiency
Proficiency in either English or French is vital for successful integration into Canadian society. The PNP in Winnipeg requires applicants to provide evidence of their language skills by taking a recognized language test such as IELTS or CELPIP.
Achieving the minimum language requirements is essential to demonstrate your ability to communicate effectively in the workplace and community.
Education and Work Experience
To be eligible for the PNP in Winnipeg, you must have completed at least a high school education or equivalent.
Higher levels of education, such as diplomas, bachelor's degrees, or higher, can provide additional points and increase your chances of selection.
Furthermore, having relevant work experience in an occupation in demand in Manitoba can significantly boost your application's strength.
Connection to Manitoba
One of the key aspects of the PNP in Winnipeg is establishing a connection to the province. This connection can be demonstrated through previous work experience, education, family ties, or having completed a post-secondary program in Manitoba.
Providing evidence of your connection to the province showcases your readiness to contribute to the local economy and community.
Adaptability
Adaptability factors, such as having close relatives in Manitoba, a job offer from a Manitoba employer, or the ability to financially support yourself upon arrival, are crucial for a successful PNP application.
These factors demonstrate your capacity to settle into your new life in Winnipeg and ensure your smooth integration into the province.
Required Documents for PNP Application in Winnipeg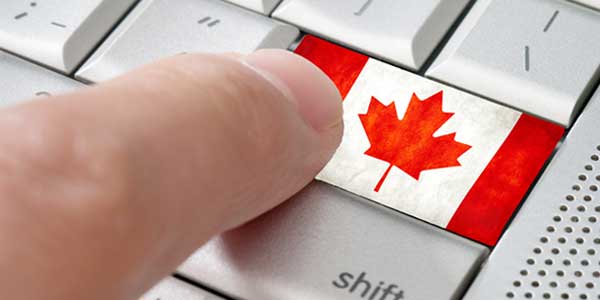 To apply for a PNP in Winnipeg, you need a passport, birth certificate, marriage/divorce papers, educational transcripts, language test results, and an ECA report.
Additionally, work experience letters, pay slips/tax documents, bank statements, and proof of funds are required.
Identity and Civil Status Documents
To establish your identity and civil status, the following documents are typically required:
Valid Passport: A valid passport serves as proof of your identity and nationality. It must be valid for the entire duration of your stay in Canada.
Birth Certificate: A copy of your birth certificate is necessary to verify your age, place of birth, and parental information.
Marriage Certificate: If applicable, a marriage certificate is required to validate your marital status.
Divorce or Separation Papers: If you have been previously married and divorced or separated, relevant documents must be provided.
Educational and Professional Qualifications
To assess your education and professional qualifications, the following documents are required:
Educational Transcripts and Certificates: Provide official transcripts and certificates from your educational institutions, demonstrating your academic achievements.
Language Proficiency Test Results: Most PNP programs require language proficiency in English or French. Include the results of standardized language tests, such as IELTS, CELPIP (for English), or TEF (for French).
Educational Credential Assessment (ECA): Obtain an ECA report from a designated organization to validate the equivalency of your foreign educational credentials to Canadian standards.
Professional Licenses and Certificates: If you possess any professional licenses or certificates, include copies to showcase your skills and qualifications.
Work Experience Documentation
To prove your work experience and professional background, the following documents are required:
Letters of Employment: Obtain reference letters from your previous employers, indicating your job title, duties, duration of employment, and salary information.
Pay Slips and Tax Documents: Include copies of pay slips and tax documents to support the information provided in your employment letters.
Work Contracts: If applicable, provide copies of work contracts or agreements you have had with previous employers.
Business Registration (if self-employed): If you were self-employed, provide documents demonstrating your business registration, financial statements, and tax returns.
Proof of Funds 
To demonstrate that you have sufficient funds to support yourself and your family members upon arrival in Winnipeg, the following documents may be required:
Bank Statements: Include recent bank statements to show your financial stability and capacity to support yourself.
Proof of Investments: If you have any investments, provide documentation, such as stocks, bonds, or real estate holdings.
Proof of Employment or Job Offer: A letter from your current employer or a job offer letter from a Canadian employer can also serve as evidence of your financial capacity.
Processing Time for PNP Applications in Winnipeg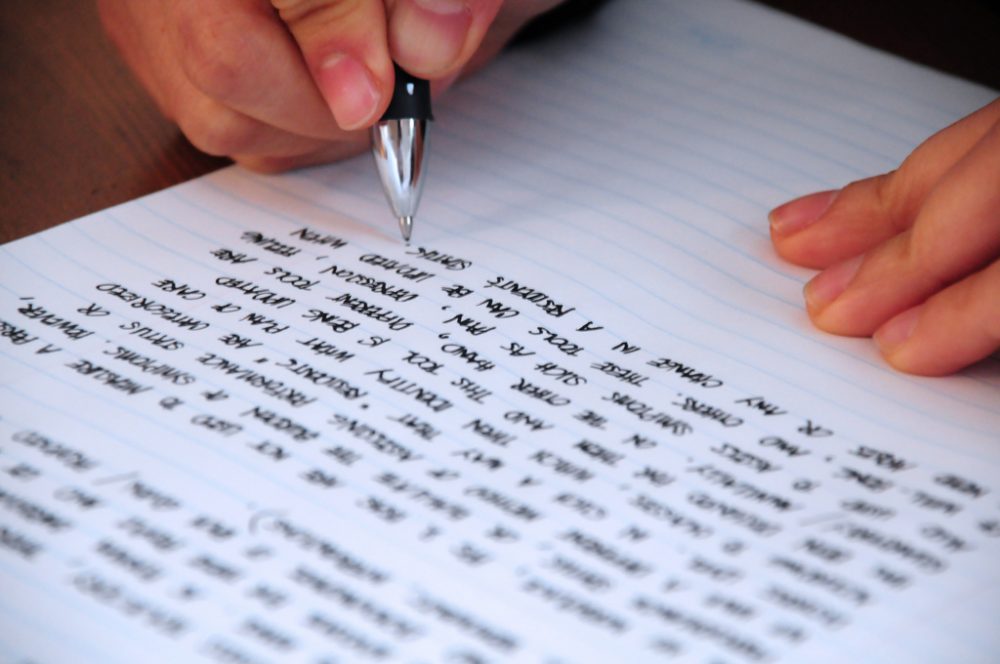 The processing time for MPNP applications in Winnipeg is typically around 4 months.
However, the total processing time can take up to 12–15 months when the application is also assessed by the federal government.
It is important to note that the processing time for the MPNP can vary depending on a number of factors, such as the complexity of the application, the availability of supporting documentation, and the current workload of the MPNP.
Cost of Applying for PNP in Winnipeg
The cost of applying for PNP in Winnipeg is CAD$250 for the main applicant and CAD$100 for each additional dependent. The application fee is non-refundable.
Applicants must also pay for the cost of any required medical exams and police checks.
The total cost of applying for the MPNP can vary depending on the individual's circumstances.
Here is a breakdown of the costs involved in applying for the MPNP:
Application Fee
• CAD$250 - main applicant

• CAD$100 - each additional dependent

Medical Exam
CAD$200 - CAD$500
Police Check
CAD$50-CAD$100
Other costs
• Translation services

• Documentation preparation
Tips for a Successful PNP Application in Winnipeg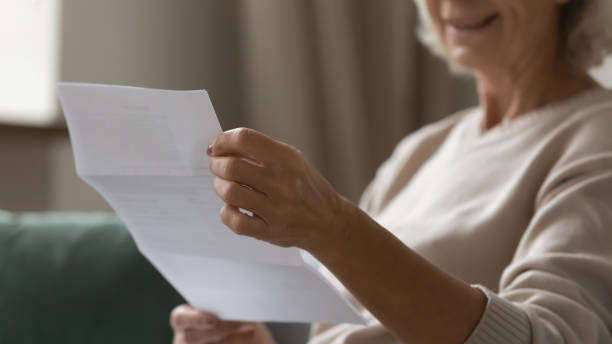 If you're looking for tips to increase your chances of a successful Provincial Nominee Program (PNP) application for Winnipeg, here are some suggestions:
Research the PNP.
Start by thoroughly understanding the specific requirements and eligibility criteria of the MPNP, which is the PNP for the province of Manitoba.
Be aware of the different streams and categories available, such as the Skilled Worker Overseas Stream, Skilled Worker in Manitoba Stream, and Business Investor Stream.
Check the occupation list.
Determine if your occupation is in demand in Manitoba by referring to the MPNP's Occupation In-Demand list. If your occupation is listed, it can significantly increase your chances of being nominated.
Assess your qualifications.
Evaluate your qualifications and ensure they meet the minimum requirements for the selected stream. This may include factors such as education, work experience, language proficiency (English or French), and settlement funds.
Improve language skills.
Strong language skills, particularly in English, are crucial for successful immigration. Consider taking language proficiency tests such as IELTS or CELPIP, and aim for high scores.
If your language skills need improvement, enroll in language courses or seek language coaching.
Gather the required documents.
Prepare all necessary documents meticulously, including educational certificates, employment records, proof of funds, language test results, and any other documents specified by the MPNP.
Make sure that they are up-to-date, accurate, and properly translated if required.
Build a strong settlement plan.
Demonstrating your intention and ability to settle in Winnipeg is important. Create a comprehensive settlement plan that outlines your research on the local job market, housing options, healthcare, and other essential aspects of life in Winnipeg.
Consider a job offer.
If you can secure a job offer from a Manitoba employer, it can significantly boost your application. Connect with potential employers in Winnipeg, explore job boards, and attend job fairs or networking events.
Leverage online platforms like LinkedIn and professional networks to make connections.
Understand the MPNP process.
Familiarize yourself with the application process, including the specific documentation requirements, deadlines, and submission procedures. Follow the instructions carefully and ensure that your application is complete and error-free.
Seek professional guidance.
Consider consulting with an immigration lawyer or an authorized immigration consultant to guide you through the application process. They can provide valuable insights, review your application, and ensure compliance with all requirements.
Be patient and persistent.
The immigration process can be lengthy and challenging. Be prepared for possible delays and follow up on your application's progress regularly. Maintain a positive attitude, stay organized, and persistently work towards your goal.
Common Mistakes to Avoid in the PNP Application Process in Winnipeg
When applying for the Provincial Nominee Program (PNP) in Winnipeg, it's important to be aware of common mistakes that can hinder your application process. 
Incomplete or Inaccurate Forms
Ensure that you fill out all the required forms accurately and provide all the necessary information. Double-check your forms for any errors or omissions before submitting them.
Missed Deadlines
Pay close attention to application deadlines and submit your documents within the specified timeframe. Missing deadlines can lead to your application being rejected or delayed.
Insufficient Supporting Documents
Make sure to provide all the required supporting documents to substantiate the information provided in your application. Failure to provide adequate supporting documents can result in your application being rejected.
Inadequate Language Proficiency
Language proficiency is a crucial factor in the PNP application process. Make sure you meet the language requirements of the program you are applying for and submit valid language tests results such as IELTS or CELPIP as proof.
Lack of Research
It's essential to thoroughly research the specific PNP stream you are applying for in Winnipeg. Each stream may have different criteria and requirements.
Failing to understand the program's eligibility criteria and submission requirements can lead to rejection.
Inadequate Settlement Funds
Many PNP programs require applicants to demonstrate that they have sufficient funds to support themselves and their family members upon arrival in Canada. Make sure you meet the minimum financial requirements specified by the program.
Failure to Follow Instructions
Carefully read and follow all the instructions provided by the PNP authorities. Failure to adhere to the guidelines and instructions may lead to rejection or delays in processing your application.
Incomplete Work Experience Documentation
If the PNP program requires a minimum amount of work experience, ensure that you provide complete documentation for each employment period, including reference letters, job descriptions, and proof of duration.
Neglecting Medical and Security Clearances
Some PNP programs require applicants to undergo medical examinations and obtain security clearances. Make sure to complete these requirements within the specified timeframes to avoid delays in processing your application.
Lack of Professional Assistance
Applying for the PNP can be complex, and it's often beneficial to seek professional assistance from an immigration consultant or lawyer.
They can guide you through the process, help avoid mistakes, and ensure that your application is well-prepared.
Frequently Asked Questions