8 Reasons Why You Should Visit Winnipeg
I'm excited to share with you all the reasons why you should visit my hometown, Winnipeg.
As a proud local, I've come to know this city like the back of my hand, and I can confidently say that there's something here for everyone.
Winnipeg may not be the first place that comes to mind when planning your next vacation, but I'm here to convince you that it should be.
From our rich history to our thriving arts scene, not to mention our delicious cuisine, Winnipeg has it all.
So, pack your bags, grab your camera, and let's explore the reasons why Winnipeg should be your next destination.
1. Friendly Locals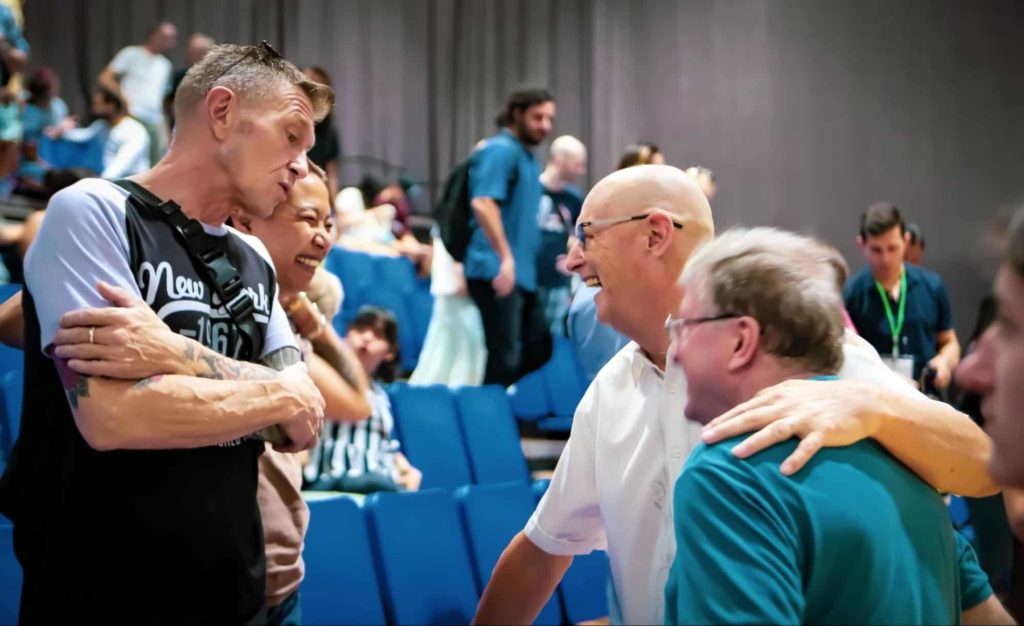 One thing that sets Winnipeg apart from other destinations is how our locals interact with visitors. We are a city that prides itself on being inclusive and welcoming to people from all walks of life.
As someone who has been in Winnipeg for a long time, this is one of the top reasons why someone should visit my hometown. From the moment you arrive, you will be greeted with warm smiles and a genuine sense of hospitality that is unique to Winnipeg.
Whether you are here for business, pleasure, or a bit of both, you can be assured that you will feel right at home in our city. As you explore Winnipeg, you will notice that we are quick to offer recommendations for things to see and do.
Whether it's a hidden gem of a restaurant, a great hiking trail, or a fun cultural event, we are always happy to share our insider knowledge with visitors.
You may even find yourself striking up a conversation with a friendly local while waiting in line at a coffee shop or walking through one of our many beautiful parks.
2. Festivals and Events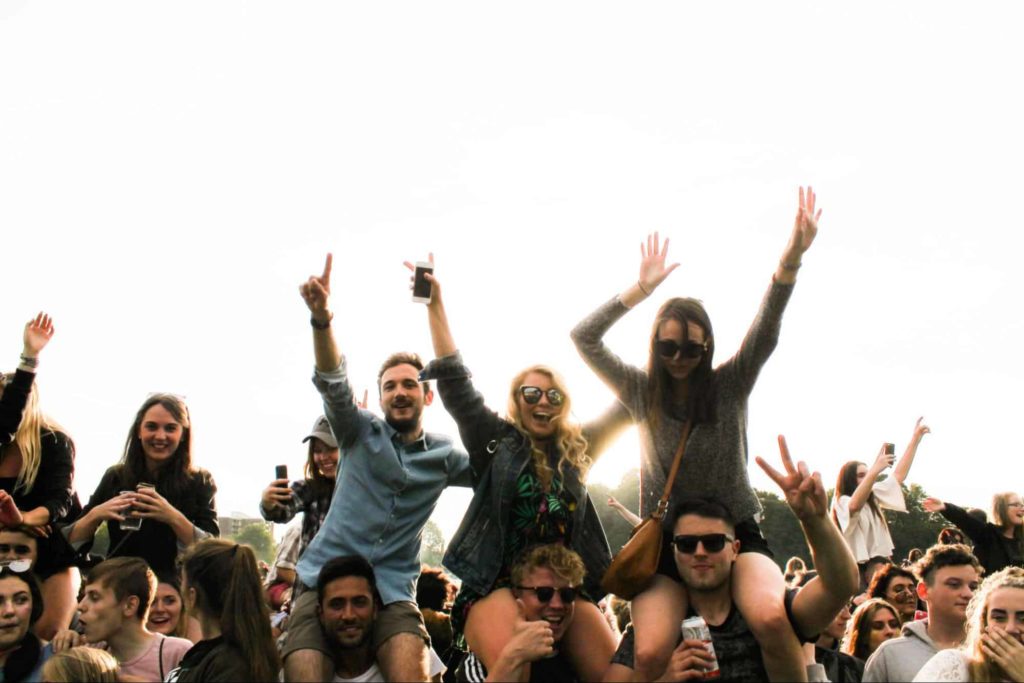 Winnipeg is a festival city, and there are numerous events throughout the year that celebrate its diverse culture, arts, and music. This means there is always something fun and exciting happening here.
These festivals showcase local and international talent and are a great way to experience Winnipeg's vibrant arts and culture scene.
One of the most significant events in Winnipeg is the Winnipeg Folk Festival, which draws in tens of thousands of visitors each year.
The festival takes place for four days in July and features over 70 artists from around the world, as well as food vendors, art displays, and more. The atmosphere is electric, with people from all walks of life coming together to celebrate music and community.
Another famous festival in Winnipeg is the Winnipeg International Jazz Festival. It is celebrated for a week in June and features jazz musicians worldwide.
And if you're a fan of the arts, the Winnipeg Fringe Festival is not to be missed. The festival takes place in July and features over 180 plays and performances from local and international artists.
For a good laugh, the Winnipeg Comedy Festival is a must-visit. It's a week-long festival that takes place in April and features stand-up, sketch, and improvisational comedy.
These are just a few examples of the many festivals and events that make Winnipeg such a vibrant and exciting place to visit. So if you're looking for a fun and memorable experience in the city, these festivals and events are your must-go.
3. History and Culture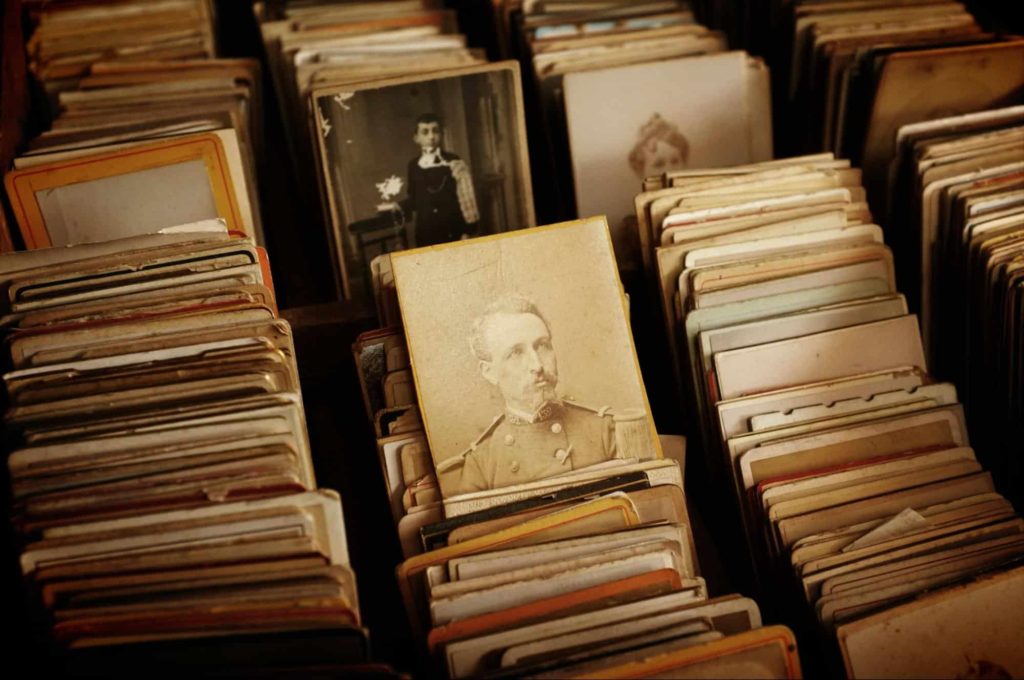 If you didn't know, Winnipeg has a rich history and diverse culture that visitors can explore through museums, art galleries, historic sites, and festivals.
The city was founded at the intersection of the Red and Assiniboine Rivers, which made it a hub for the fur trade.
Today, you can explore the history of the fur trade at the Manitoba Museum, which has exhibits showcasing the lives of the Indigenous peoples and fur traders who inhabited the area.
Additionally, Winnipeg has played a significant role in shaping Canada's past. Visitors can explore this history through various museums and historical sites such as The Forks National Historic Site and St. Boniface Museum.
Moreover, Winnipeg is home to a vibrant Indigenous community, and visitors can learn about their culture and traditions through art exhibits and events like the annual Manito Ahbee Festival.
Winnipeg also has a significant Ukrainian population, which is celebrated annually at the colorful and energetic Folklorama festival where visitors can experience traditional Ukrainian food, dance, and music.
Another significant population that we have here is French. This is why we have a Festival du Voyageur that takes place in February and celebrates French-Canadian culture and heritage for ten days.
In the end, I highly recommend our city to anyone looking for a destination that celebrates diversity, inclusivity, and history.
4. Food and Drink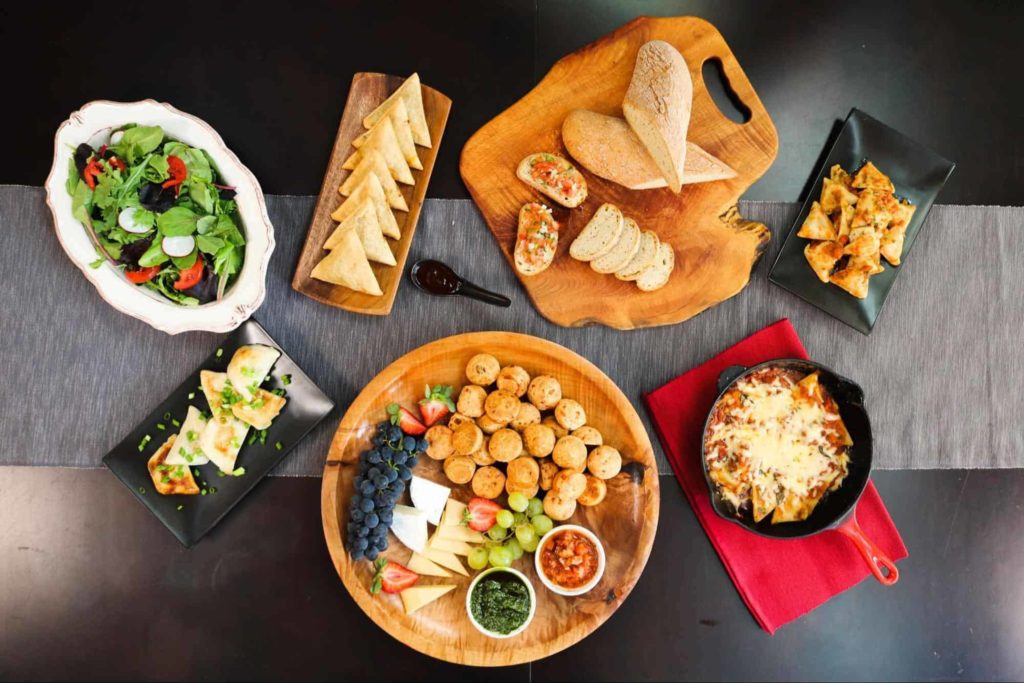 Winnipeg has a thriving food and drink scene, with various restaurants, bars, and breweries that offer unique and delicious cuisine and beverages.
From the classics like pierogies and kielbasa to the trendiest new cafes and bars, Winnipeg has something for every palate.
Let's start with the classics. As said earlier, Winnipeg has a large Ukrainian population, which means we have some of the best pierogies and kielbasa you'll find anywhere.
These traditional dishes can be found at many restaurants throughout the city.
But Winnipeg isn't just about the old-school dishes. We also have other thriving food scenes that are constantly pushing the boundaries of what's possible in the kitchen.
One of my personal favorite food spots is the Forks Market, located in the heart of Winnipeg. This indoor market is home to dozens of vendors selling everything from fresh produce to artisanal cheese to handmade chocolates. 
And, of course, no visit to Winnipeg would be complete without trying our famous beer.
We have a long history of brewing, and there are now dozens of breweries and brewpubs throughout the city where you can sample the best of what we have to offer.
With our mix of traditional dishes and trendy new spots, there's something for everyone here.
5. Arts, Music, and Theater Scene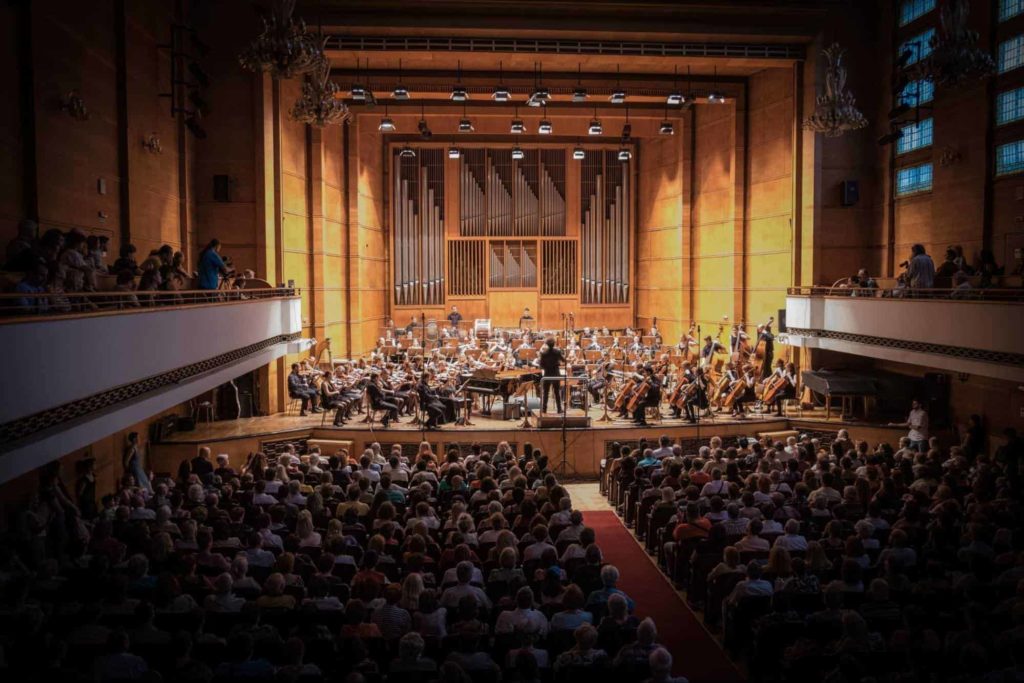 One of the most significant reasons why you should visit Winnipeg is our vibrant arts, music, and theater scene.
Our city is a hotbed of musical talent, with a history of producing internationally recognized musicians like Neil Young, The Guess Who, and The Weakerthans.
Today, Winnipeg continues to foster new and emerging talent, with live music venues like the West End Cultural Centre, the Park Theatre, and the Good Will Social Club showcasing everything from indie rock to jazz to hip-hop.
Another reason to visit Winnipeg is its thriving theater community.
From large-scale productions at the Royal Manitoba Theatre Centre to smaller, community-driven shows at the Gas Station Arts Centre. Our theater scene is perfect for everyone.
The city is also home to the Manitoba Theatre for Young People, which offers a range of productions geared toward children and families.
Finally, Winnipeg's arts and culture scene extends beyond music and theater to encompass a wide range of visual arts as well.
We also have the Winnipeg Art Gallery, which houses an impressive collection of contemporary and historical art. Also, the Canadian Museum for Human Rights combines architecture and exhibitions to explore issues related to human rights.
6. Unique Architecture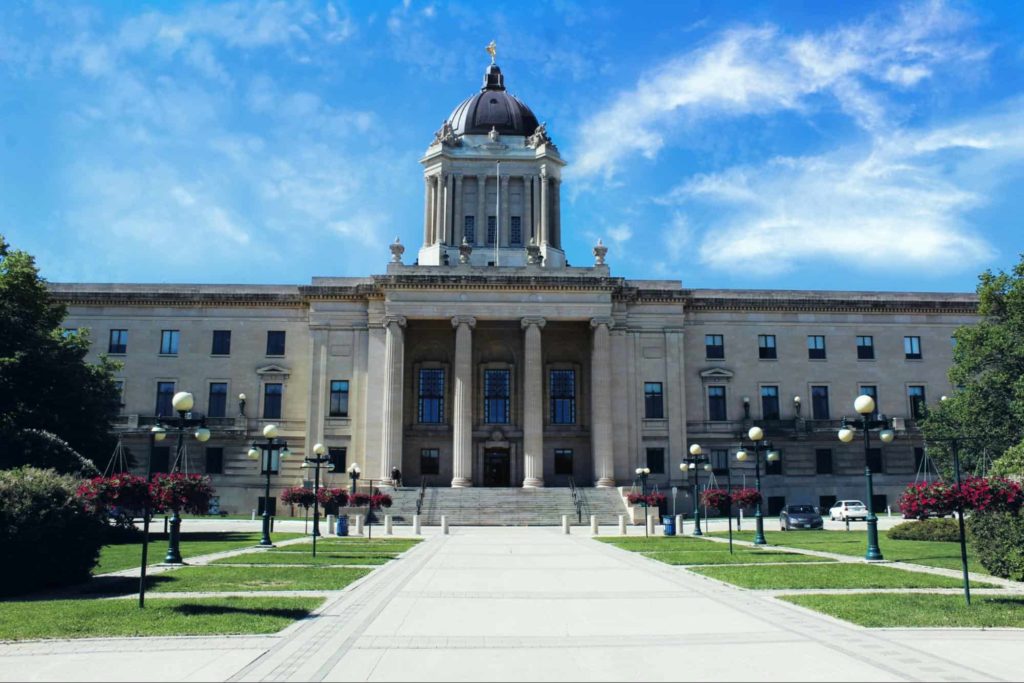 Winnipeg's unique architecture can be found throughout its many neighborhoods. Also, it is a mix of different styles and influences, reflecting its diverse history and cultural heritage.
One of Winnipeg's most prominent architectural styles is the Beaux-Arts style, which was popular in the early 20th century. This style is characterized by its luxurious and ornate features, such as classical columns, pediments, and decorative sculptures.
The best example of Beaux-Arts architecture in Winnipeg is the Manitoba Legislative Building, located in the heart of the city and is one of its most iconic landmarks.
Another popular architectural style in Winnipeg is the Art Deco style, which emerged in the 1920s and 1930s. This style is characterized by its bold geometric shapes, streamlined forms, and intricate details.
The best example of Art Deco architecture in Winnipeg is the iconic Fort Garry Hotel, built in 1913 and underwent extensive renovations in the 1930s to give it its distinctive Art Deco style.
Winnipeg is also home to many examples of modern and contemporary architecture, which can be found in its downtown core and in its newer developments.
One of the most notable examples of modern architecture in Winnipeg is the Canadian Museum for Human Rights. It features a striking, angular design that reflects its purpose as a museum dedicated to promoting human rights and social justice.
Beyond these specific architectural styles, Winnipeg's neighborhoods are also full of unique and exciting buildings that reflect its history and cultural diversity.
From the historic Exchange District, with its brick warehouses and ornate stone facades, to the colorful murals and street art that can be found throughout the city, Winnipeg's architecture is a testament to its rich and vibrant cultural heritage.
7. Affordable Travel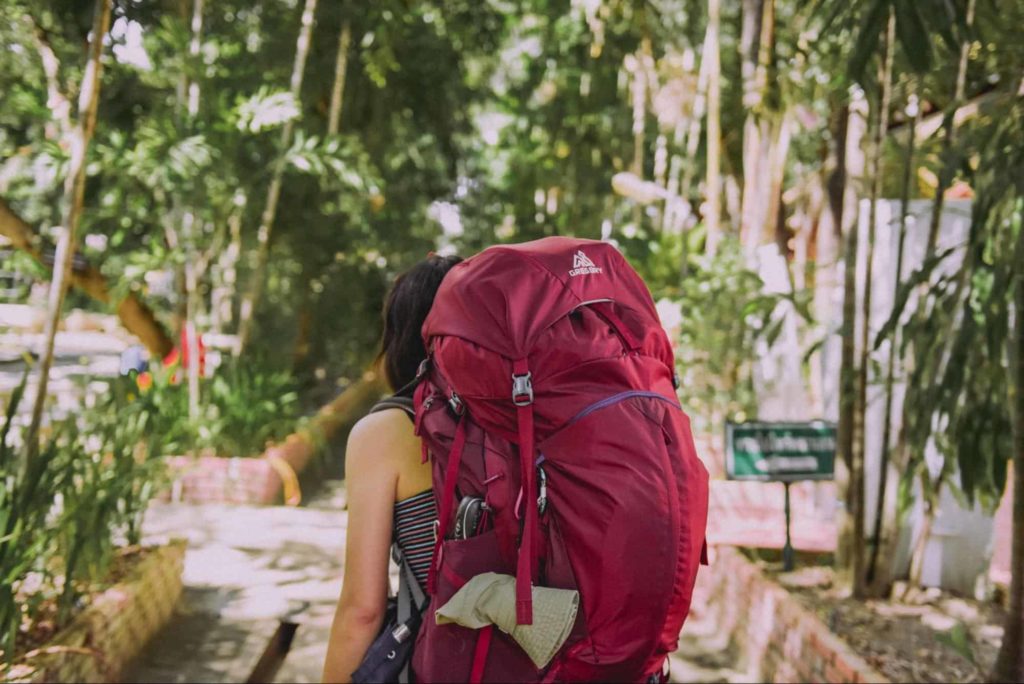 Winnipeg is relatively affordable to visit compared to other major cities in Canada. This means visitors can stretch their budget further and experience more of what the city has to offer.
On average, a three-day trip for a solo traveler in Winnipeg would cost around $717, while in other cities it would be:
Moreover, Winnipeg is incredibly accessible. It boasts a major airport with direct flights to and from many major North American destinations, making travel to Winnipeg affordable and convenient.
Additionally, the city is connected by bus and train services, making it easy for visitors to travel around its central areas. Also, our fares are cheaper than most metropolitan cities in the country.
And once you arrive in Winnipeg, you'll find it surprisingly affordable.
Accommodations in Winnipeg are reasonably priced, and plenty of options fit any budget. From cozy bed and breakfasts to modern hotels, you'll be able to find a comfortable and affordable place to stay.
Winnipeg also offers a variety of affordable attractions and activities. Many of its museums and galleries offer free or discounted admission, making it easy to learn about its rich history and culture without spending a lot of money.
The parks and outdoor spaces are also free to explore and offer stunning natural beauty, including the famous Forks National Historic Site and Assiniboine Park.
Finally, Winnipeg's food scene offers an array of affordable options. From delicious street food to farm-to-table restaurants, there are plenty of affordable dining options here.
Be sure to try our famous pierogies and poutine, which are local favorites!
8. Outdoor Spaces and Activities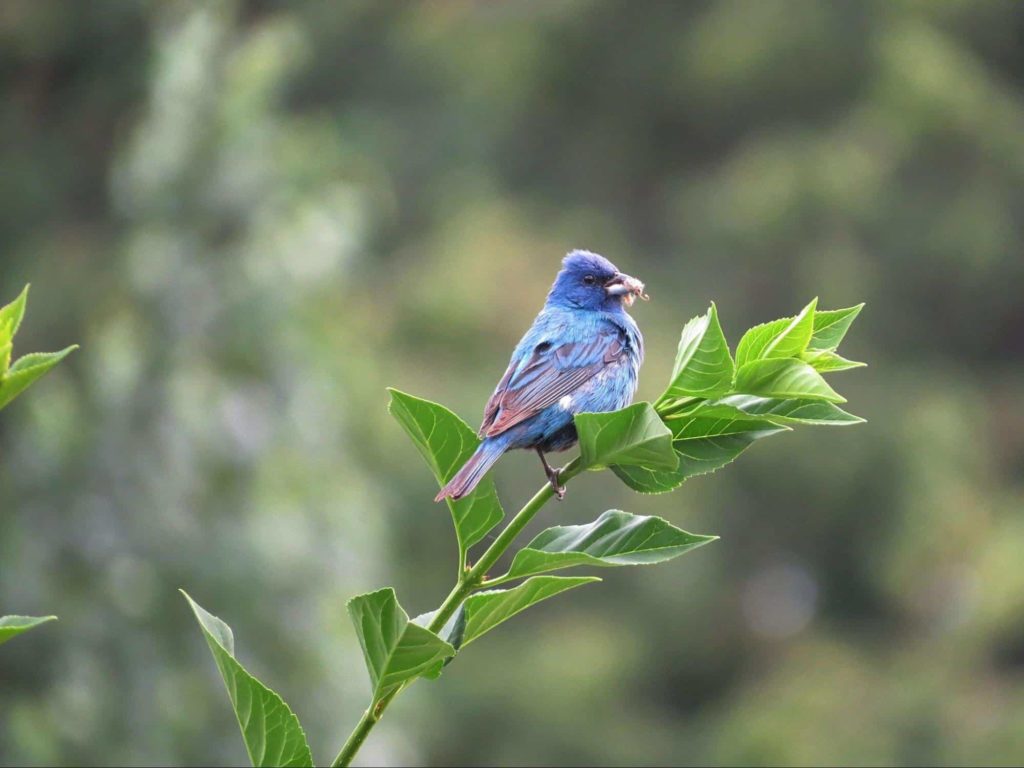 If you love the outdoors then Winnipeg has plenty to offer.
The city is home to over 1,100 parks, including Assiniboine Park, which is one of its largest and most popular parks, featuring a zoo, gardens, walking trails, and more.
And, Winnipeg is a place that truly embraces its four distinct seasons and offers a wide range of outdoor activities to suit every interest and skill level.
Summer is undoubtedly the most popular season for outdoor activities in Winnipeg, and for a good reason. With over 100 km of biking and hiking trails, there are plenty of opportunities to explore the city's natural beauty.
From the scenic Assiniboine Park to the historic Forks, countless outdoor spaces exist to explore and enjoy. The Red River also offers kayaking, paddleboarding, and canoeing opportunities for those seeking more adventure.
And if you're looking for a family-friendly activity, the Assiniboine Park Zoo and its award-winning Journey to Churchill exhibit is a must-visit.
But don't let the colder months discourage you from visiting Winnipeg, as there are plenty of winter activities to enjoy as well.
The city is home to several outdoor skating rinks, including the iconic Red River Mutual Trail. It was the longest naturally frozen skating trail in the world in 2017.
And if you're feeling more adventurous, there are several cross-country skiing and snowshoeing trails here, including the Windsor Park Nordic Centre and FortWhyte Alive.
Overall, Winnipeg's outdoor spaces and activities offer something for everyone, no matter the season. From exploring the city's natural beauty to embracing its winter wonderland, there's no shortage of opportunities to get outside and have fun.