8 Small Museums in Winnipeg You Can Explore in Little Time
As adults and as kids, we've always loved coming to museums to see all the exhibits that are older than we are. Most of Winnipeg's museums are huge though, and you can easily end up spending the whole day exploring the entire building.
We don't always have the time for this, so we've gone and explored some easier-to-visit museums. These 8 small museums in Winnipeg are filled with plenty of unique history bits and can be explored in 30 minutes!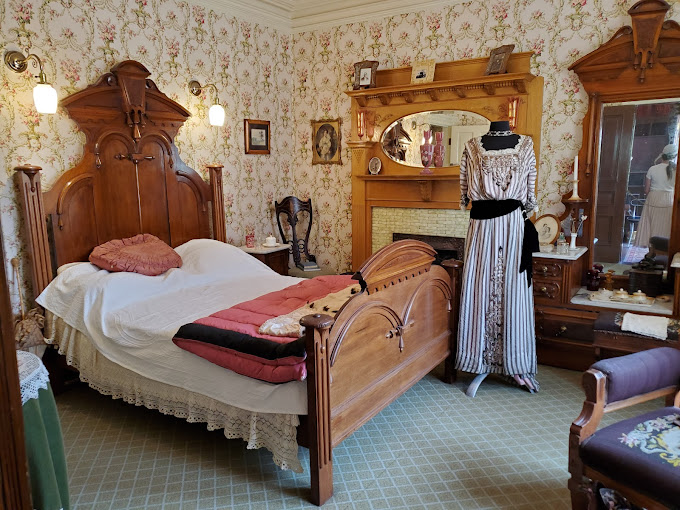 Designated as a National Historic Site in 1990, the Dalnavert Museum is an interesting little museum with interesting exhibits. It's a great place to get a feel of what life was like in the 19th century.
This museum used to be the 1895 home of Hugh John Macdonald, one of Winnipeg's most famous politicians. Through this museum, you get to see how someone so prominent can have such a normal personal life.
Every so often, the museum hosts special events and exhibits like ghost tours, murder mysteries, and Victorian-themed holidays such as Christmas! We like going to these things since it helps learning about the museum more fun.
Most of the home's elements are well-preserved, like the woodwork, stained glass windows, fireplaces, and furniture. These all give the museum that extra bit of authenticity and even some creepiness, which we absolutely love.
Address
61 Carlton St, Winnipeg, MB R3C 1N9, Canada
Contact Details
+1 204-943-2835
Hours
12:00 PM to 4:00 PM (Wednesday to Sunday)
Admission
$10 - Adults

$9 - Seniors, Students

$6 - Children

$8 pax - Groups of 10+
2. Manitoba Electrical Museum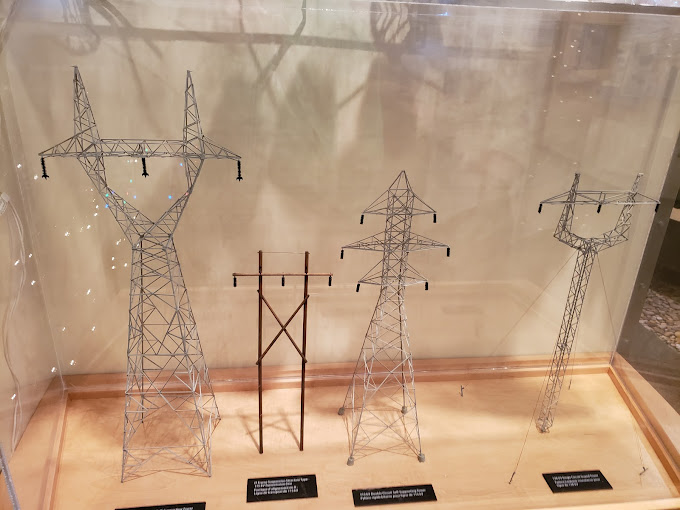 The Manitoba Electrical Museum is a great place to spend an afternoon if you want to know how Manitoba developed through the years.
From the earliest days of hydroelectric power to the contemporary smart grid, this museum demonstrates the evolution of electricity in Manitoba throughout its history.
If you decide to visit, you'll be exposed to the physics and engineering of electricity. We saw some fun little exhibits like vintage appliances and equipment, small electrical towers, and different types of light bulbs!
There are also some special events held throughout the year like the Electric Car Show, the Science of Electricity workshop, and some electric holiday displays. We especially enjoyed the large collection of both miniature and life-sized electric cars.
If you come during the Science of Electricity workshop, you'll get to learn how modern devices like lithium batteries work!
| | |
| --- | --- |
| Address | 680 Harrow St, Winnipeg, MB R3M 3A3, Canada |
| Contact Details | +1 204-360-7905 |
| Hours | 1:00 PM to 4:00 PM (Tuesday to Saturday) |
| Admission | $5 |
3. Le Musée de Saint-Boniface Museum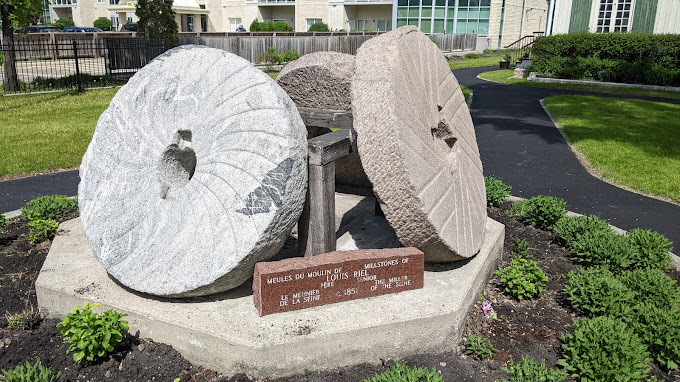 The Le Musée de Saint-Boniface Museum is the place to be if you want to learn about the history and culture of Winnipeg's French-speaking community.
Most of the museum focuses on the life of Louis Riel, but there's also a lot about the history of St. Boniface and Winnipeg in general.
The place is set up in a former convent, where you'll get to experience the different challenges and achievements that the Métis and Franco-Manitobans faced over the years.
One of our favorite places is the crypt where Louis Riel rests. He was the leader of the Métis movement in the late 1800s.
We also got to learn a lot about Catholic history and trivia during our visit, like the good and bad things that the Church did throughout Winnipeg's history.
For a relatively small museum, it's jam-packed with tons of interesting exhibits. This museum is definitely worth an hour of your time.
Address
494 Tache Ave, Winnipeg, MB R2H 2B2, Canada
Contact Details
+1 204-237-4500
Hours
12:00 PM to 4:00 PM (Tuesday, Wednesday, Friday, Saturday)

12:00 PM to 8:00 PM (Thursday)

Closed (Sunday, Monday)

Admission
$7 - 12 years old and above

Free - Children below 12 years old

$20 - Family with two adults and youth 12-17 years old
4. Transcona Museum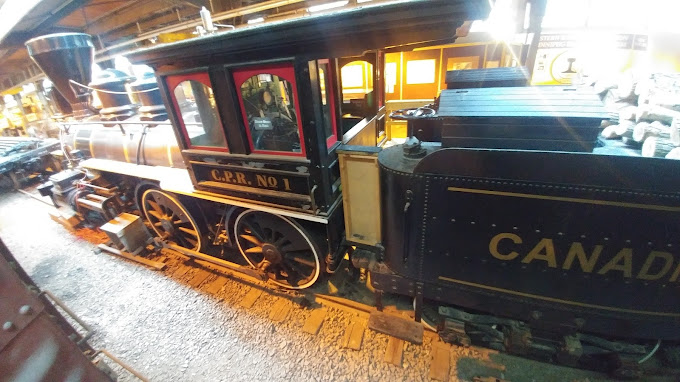 Choo choo! The Transcona Museum is a small train-filled building, dedicated to preserving the rich history of Transcona.
The museum is best known for the CN 2747 exhibit featuring the first steam locomotive built in Western Canada. The exhibit contains the original steam locomotive without the other train cars and is our favorite part of the museum.
Some of the museum's fun events include paint nights and scavenger hunts. There are also times when you can operate a replica 1911 railway station!
If you want, you can come during paint nights and explore the exhibits while your artwork dries. There are plenty of collections that cover every bit of Transcona's history.
The WWII name wall is the most touching, especially if you find your surname on there.
Address
141 Regent Ave W, Winnipeg, MB R2C 1R1, Canada
Contact Details
+1 204-222-0423
Hours
11:00 AM to 4:00 PM (Tuesday to Friday)

Closed (Saturday to Monday)

Admission
Admission by donation
5. Grant's Old Mill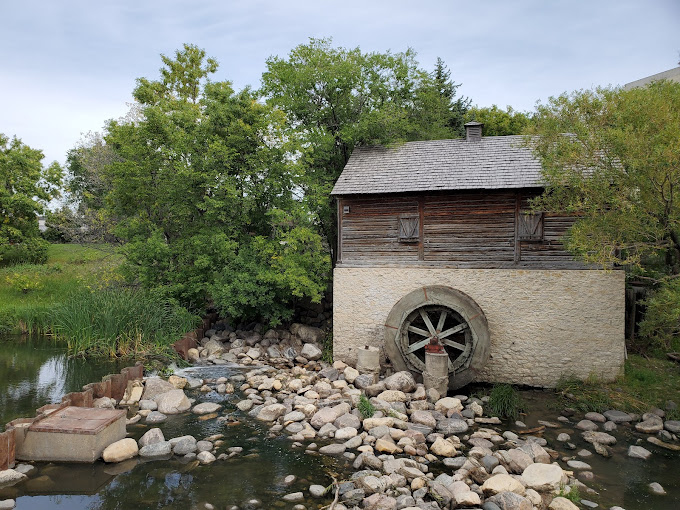 Grant's Old Mill is a replica of the original water-powered mill used to grind wheat and oats for the Métis people. You'll get to see how the mill works along with the history of the local area.
Inside, there are a number of artifacts with plenty of stories attached to them. The museum is also volunteer-run, so all the staff is passionate enough to explain each item for as long as you want!
There's also plenty of wildlife outside the building that helps make the mill more enjoyable. We really like petting the reindeer that pass by.
Address
2777 Portage Ave, Winnipeg, MB R3J 3S5, Canada
Contact Details
+1 204-986-5613
Hours
10:00 AM to 6:00 PM (Wednesday to Sunday)

Closed (Monday, Tuesday)

Admission
Free
6. Saint Vital Historical Society and Museum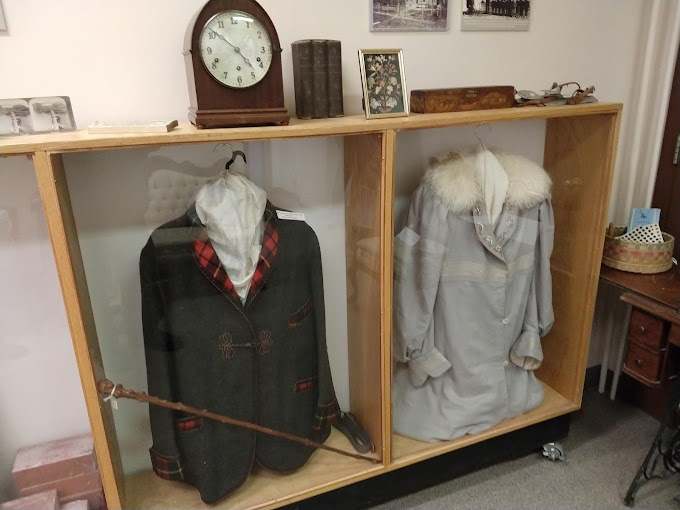 The Saint Vital museum is an artifact-packed museum with plenty to share about Saint Vital's history, along with the 1950 flood. There are also lots of old fire engines and memorabilia to check out.
There's an archive section with documents from the 1800s that clearly depict St. Vital's history, from its beginnings as a Métis settlement to the life of Louis Riel.
A large chunk of the museum also houses different replicas and artifacts from the neighborhood's fire brigade. Our favorites are the old uniforms and the preserved 1939 Fargo Pumper truck.
Address
600 St Mary's Rd, Winnipeg, MB R2M 3L5, Canada
Contact Details
+1 204-255-2864
Hours
10:00 AM to 4:00 PM (Saturday)

Closed (Sunday to Friday)

Admission
Free
7. Legion House Museum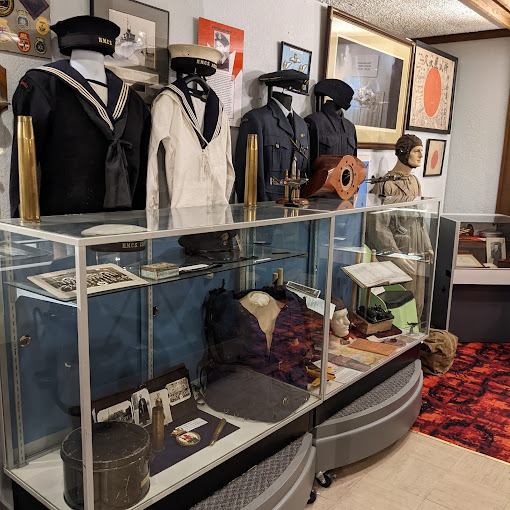 If you're looking for a fun and interesting museum on Winnipeg's military history, you might want to check out the Legion House Museum.
This museum is dedicated to the history and culture of the Canadian Legion, a veterans' organization that has been active since 1925. You can find all sorts of preserved uniforms, medals, photos, and diaries of Legion soldiers on display.
Although this museum is small in size, each exhibit has enough history behind it to warrant a few minutes of pondering. In every conflict that Canada has been a part of, there's an artifact to be found here.
There is peacekeeping memorabilia too, such as documents and gifts from communities that veterans helped to develop.
The diaries though, are some of the most heartwrenching things you'll find here. The countless veteran stories about the horrors of war are enough to turn you into a pacifist.
| | |
| --- | --- |
| Address | 134 Marion St, Winnipeg, MB R2H 0T4, Canada |
| Contact Details | +1 204-825-2961 |
| Hours | 12:00 PM to 4:00 PM (Wednesday to Sunday) |
| Admission | Free |
8. Royal Aviation Museum of Western Canada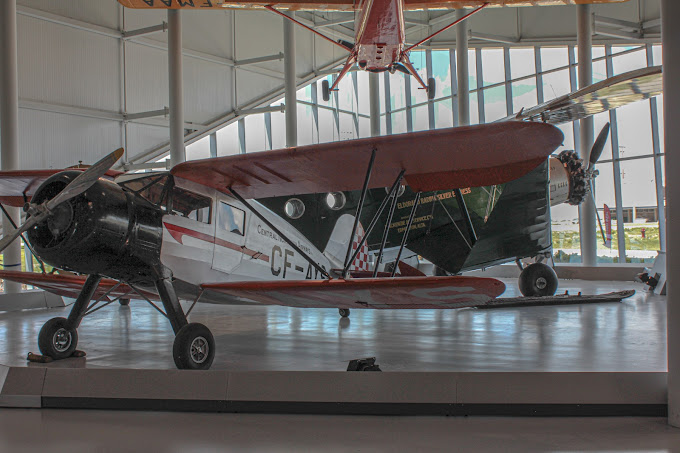 The Royal Aviation Museum is a small building next to the Winnipeg Richardson International Airport, displaying various plane models from vintage biplanes to modern jets.
There are over 20 planes on display, most of which are still in working condition! There are some fun interactive exhibits too, where you can watch documentaries and play a flight simulator.
The flight simulator is a small booth in one of the corners of the museum, and we had a ton of fun learning how the planes worked. You can pick from just about any plane model and see how flying evolved!
One neat thing we noticed was how each exhibit had Indigenous Peoples and women mixed into them. Here we got to see the hidden contributions of Indigenous and female pilots, mechanics, and engineers throughout Winnipeg's history.
There's also this cool observation deck you can lounge in as you watch the airport's planes come and go!
Address
2088 Wellington Ave, Winnipeg, MB R3H 1C1, Canada
Contact Details
+1 204-786-5503
Hours
10:00 AM to 5:00 PM (Everyday)
Admission
$16 - Adults

$13 - Seniors, Students

$9.50 - Children (3 to 12)

Free - Children (2 and under), Indigenous Peoples, PWDs with up to 2 companions, CANOO