Top 10 Things To Do in Winnipeg This Summer
As the capital city of Manitoba, Winnipeg is a lively metropolis that perfectly blends urban sophistication and natural beauty. Even if you're a local or a visitor, there's no shortage of fun activities to love about our city, especially during summertime.
Growing up in Winnipeg, I have been trying to live my life to the fullest with whatever our city can offer. And every summer break, I always find myself doing something I enjoy here.
And today, I'm excited to share with you the things you must do in Winnipeg this summer from the eyes of a Winnipeger!
From exploring the city's culture and history to experiencing thrilling outdoor adventures, Winnipeg has something for you, no matter who you are.
So, let's dive in and discover the best ways to make the most of your summer in Winnipeg!
1. Visit The Forks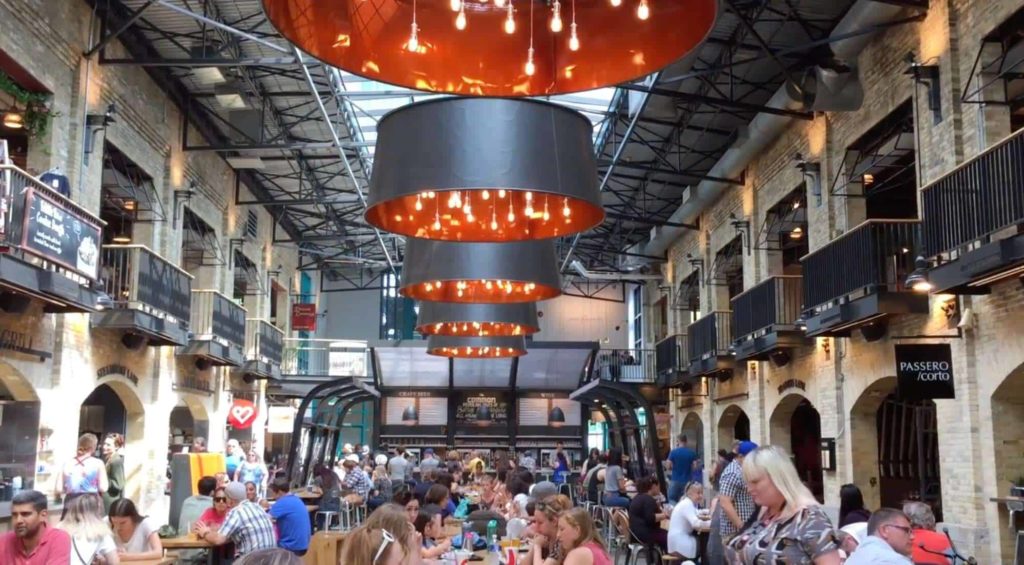 | | |
| --- | --- |
| Address | 1 Forks Market Rd, Winnipeg, MB R3C 4L8, Canada |
| Operating Hours | Everyday 8 AM–10 PM |
The Forks is one of the most popular attractions in Winnipeg. This historic site offers a mix of restaurants, shops, and entertainment options.
My favorite attraction there is The Forks Market. It is a two-story indoor marketplace filled with local vendors selling everything from fresh produce to handmade crafts.
And outside, there are plenty of green spaces and walking trails to explore, including the scenic Riverwalk, which follows the Assiniboine and Red Rivers. You can even rent a bike or take a guided tour of the area.
What's more is that The Forks also hosts different events throughout the summer, including concerts, markets, and festivals.
For history buffs, you may visit The Forks National Historic Site, which offers a glimpse into the area's past through exhibits and artifacts.
And for foodies, The Forks has a diverse selection of restaurants and eateries serving up everything from classic Canadian poutine to international cuisine.
Along with the Children's Museum, which features interactive exhibits and activities for kids of all ages, it's perfect for families too!
Overall, The Forks is unmissable for anyone in Winnipeg, especially during the summer.
2. Explore Assiniboine Park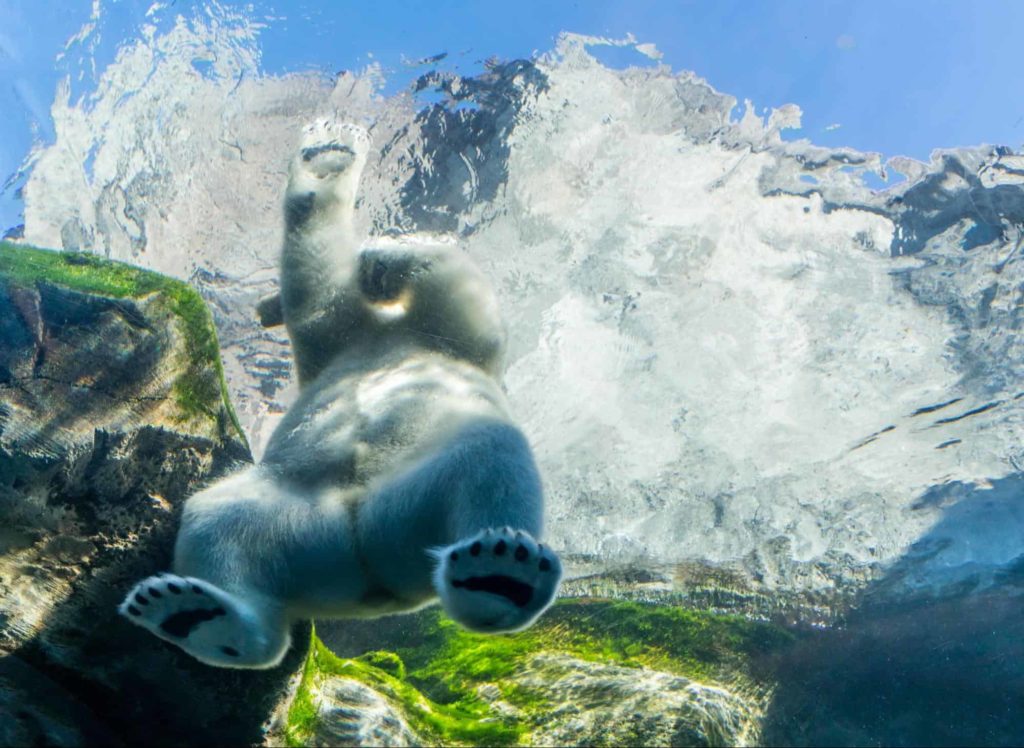 Address
55 Pavilion Crescent, Winnipeg, MB R3P 2N6, Canad
Contact Number
+1 204-927-6000
Operating Hours
Everyday 9AM–4 PM
Rates/Fees
Adult - $23.50

Senior & Student - $20.50

Youth - $13.25

(Child (0-2) are free of charge)
The Assiniboine Park is perfect for anyone looking to experience the beauty of nature and enjoy some outdoor activities.
You can stroll through the English Gardens, rent a paddleboat, or ride the miniature train. The park also has several attractions, including a zoo, a conservatory, and several gardens.
With that said, one of the park's most popular attractions is the Assiniboine Park Zoo, which houses over 200 species of animals from around the world.
Moreover, the visitors can also explore the park's stunning gardens, including the English Garden, Leo Mol Sculpture Garden, and the Formal Garden.
For those seeking outdoor adventure, the park offers hiking trails, cycling paths, and a golf course. It is definitely a perfect spot for physical activities during the summertime in the city.
3. Attend the Winnipeg Folk Festival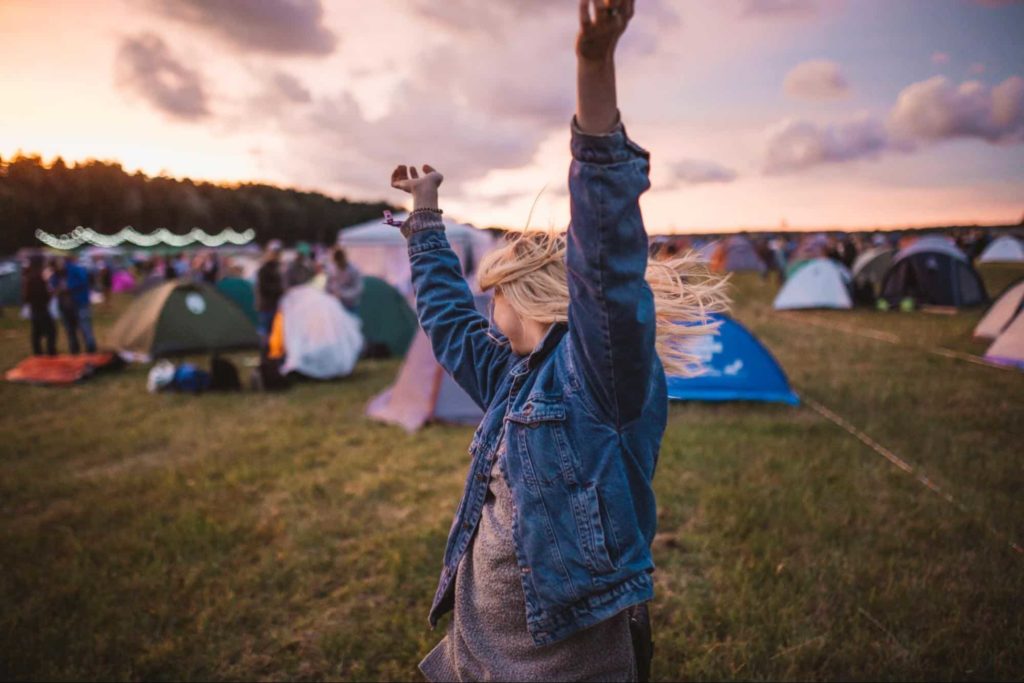 The music and culture come alive at the annual Winnipeg Folk Festival, and it's one of my absolute favorite events of the year! The festival is held every July and is usually a four-day event.
For over four decades, the festival has been a highlight of our city's summer season, drawing visitors from near and far to experience the best of folk, roots, and world music. And it showcases both established and up-and-coming artists from around the globe.
Furthermore, the event is held in the beautiful Birds Hill Provincial Park just north of Winnipeg, and it celebrates community, diversity, and the natural beauty of our province.
From the sprawling main stage to the intimate workshop sessions, the Winnipeg Folk Festival provides everyone with diverse options.
And as a previous attendee, I can confidently say that it is a must-see event that truly captures the spirit of our city and its love for music and the arts.
4. Take a Walking Tour of the Exchange District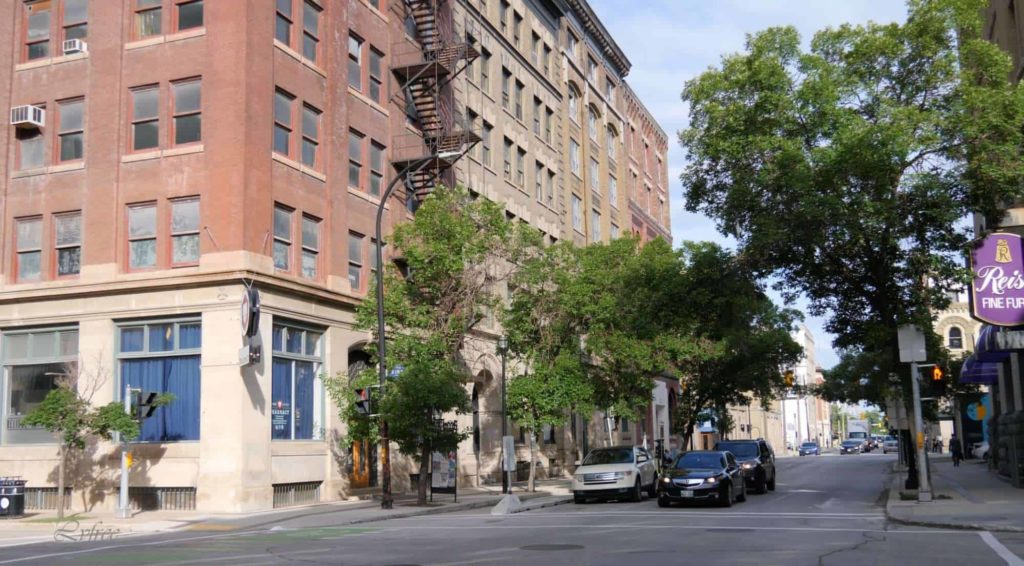 A great way to experience the city's spirited culture, especially in the summer, is by taking a walking tour of the Exchange District.
With its charming cobblestone streets, historic architecture, and bustling energy, the Exchange District is an ideal destination for a summer stroll.
From June to August, the district comes alive with outdoor festivals, sidewalk sales, and live music performances showcasing Winnipeg's best arts and culture scene.
By exploring the district on foot, you'll have the opportunity to appreciate the intricate details of the beautifully preserved heritage buildings and discover hidden gems that only locals know about.
Also, you'll be able to discover new shops, restaurants, and attractions while enjoying the warm sunshine and fresh air.
5. Attend the Winnipeg Fringe Festival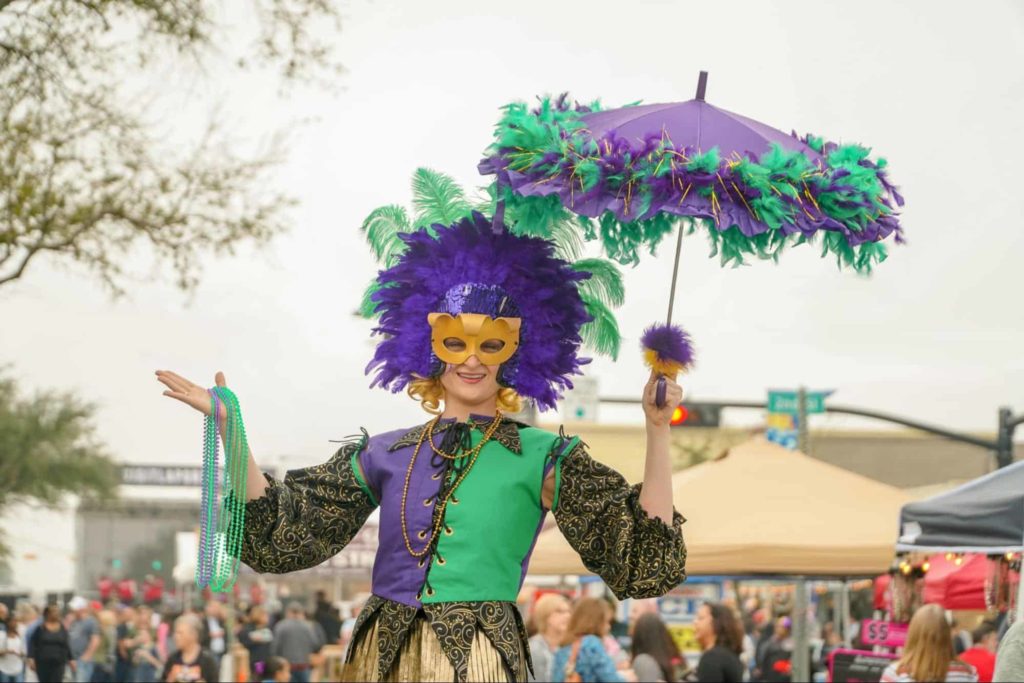 Another event you may attend is a theater festival known as the Winnipeg Fringe Festival when our city is transformed in a creative way.
The festival lasts for twelve days every July and exhibits entertainment acts from artists worldwide showcasing their talents.
From daring theatrical performances to side-splitting comedy shows and everything in between, the Winnipeg Fringe Festival accommodates all preferences, especially if you're into theater, music, dance, or comedy.
You may grab your friends, family, or even just yourself, for a celebration of creativity, diversity, and community and discover why the Fringe Festival is one of the highlights of Winnipeg's summer calendar.
6. Catch a Goldeyes Game at Shaw Park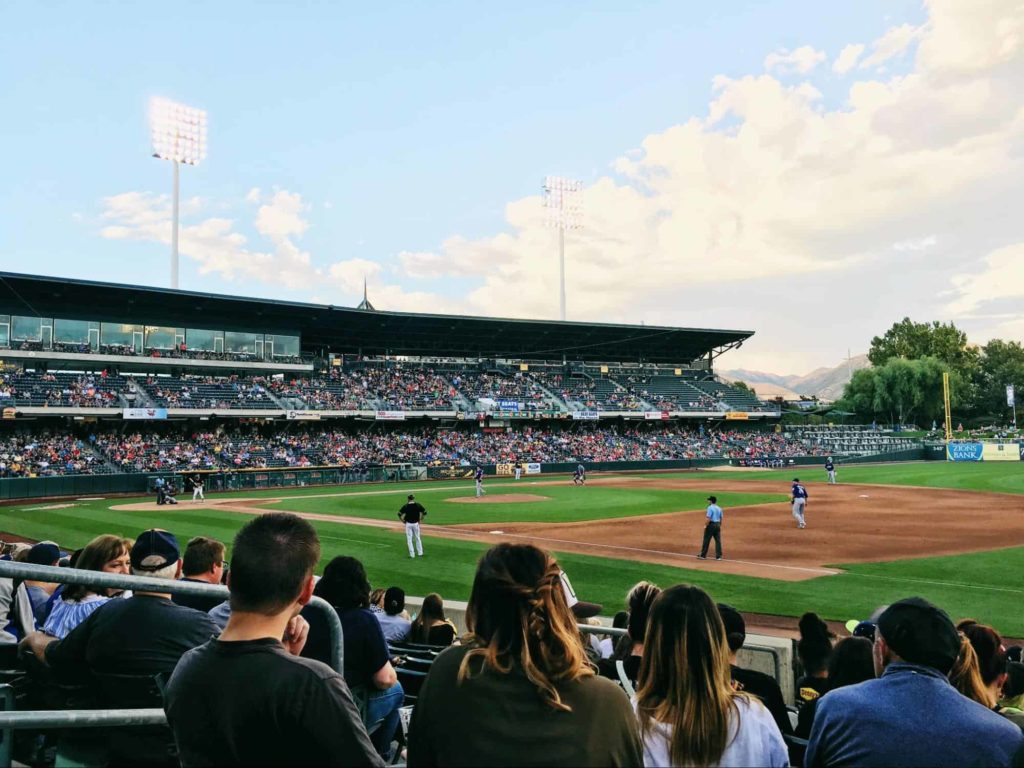 | | |
| --- | --- |
| Address | 1 Portage Ave E, Winnipeg, MB R3B 3N3, Canada |
| Contact Number | +1 204-982-2273 |
If you're looking for a different summer activity in Winnipeg, you can't go wrong with catching a Goldeyes game at Shaw Park.
The Goldeyes are our beloved minor league baseball team, and their home games at Shaw Park draw crowds of enthusiastic fans from all over the city.
The atmosphere is electric, with the sounds of cheering, the smell of hot dogs and popcorn, and the sight of the green field under the bright sun.
It's a standard Winnipeg experience perfect for families, couples, and groups of friends. So grab your mitt and head down to Shaw Park for a day of fun and entertainment this summer!
7. Enjoy a Day in FortWhyte Alive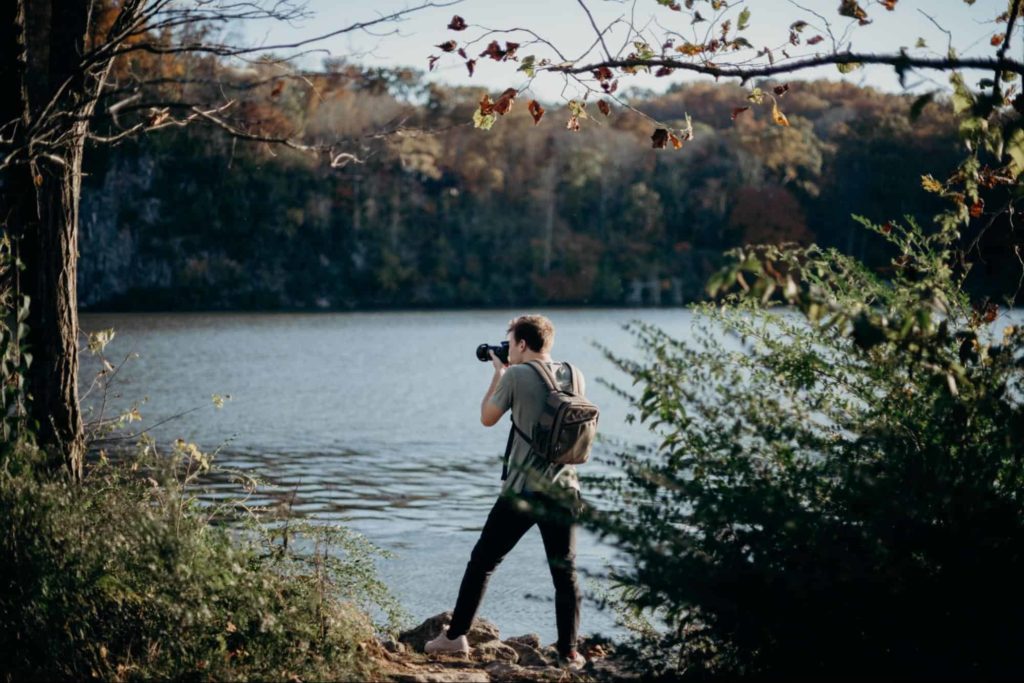 Address
85 Israel Asper Way, Winnipeg, MB R3C 0L5, Canada
Contact Number
+1 877-877-6037
Operating Hours
Everyday 9 AM–5 PM
Rates/Fees
Adult - $10

Senior - $9

Youth - $8

(Child (0-2), members, and indigenous people are free of charge)
FortWhyte Alive is a beloved local nature reserve and outdoor recreation area. Located just a short drive south of downtown, it offers a multitude of activities to choose from for all ages.
You can go hiking, biking, kayaking, and fishing. Plus, the area has on-site dining options, a gift shop, and educational exhibits to enjoy.
And as a resident of this charming city, I've spent countless days exploring the many attractions that FortWhyte has to offer. It's certainly an outdoor enthusiast's paradise, with over 640 acres of prairies, forests, wetlands, and lakes to explore.
If you're the type of person to enjoy nature, or have an interest in history and seeking an enjoyable day with loved ones and companions, then FortWhyte Alive is for you.
So pack a picnic and get ready for a day filled with adventure and relaxation in one of Winnipeg's most beautiful outdoor spaces.
8. Visit the New Royal Aviation Museum of Western Canada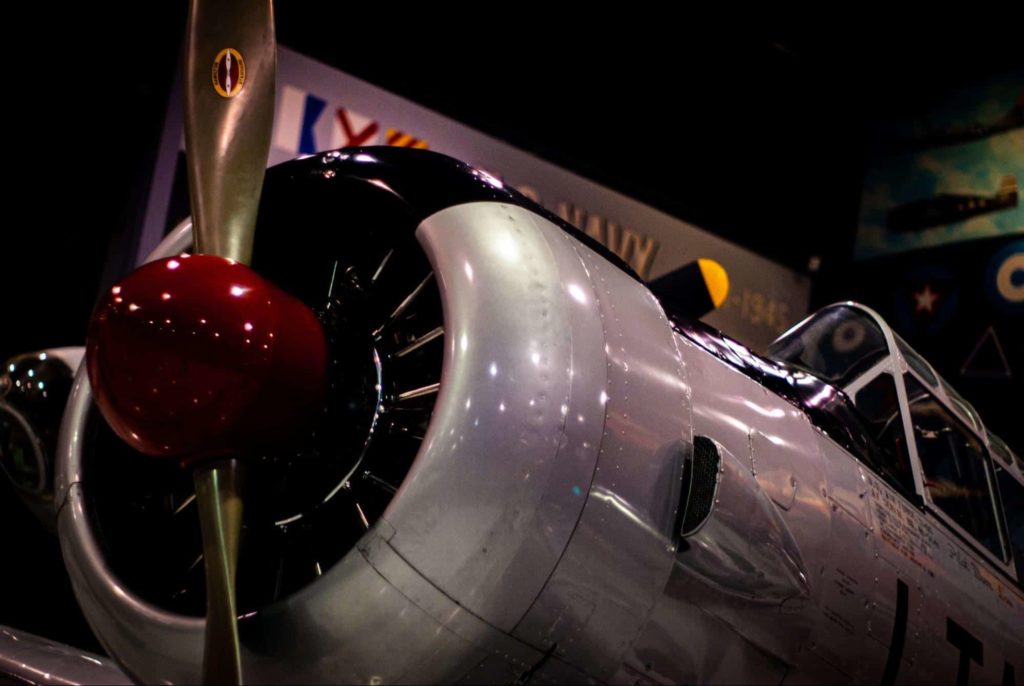 Address
2088 Wellington Ave, Winnipeg, MB R3H 1C1, Canada
Contact Number
+1 204-786-5503
Operating Hours
Everyday 10 AM–5 PM
Rates/Fees
Adult - $15

Senior & Student - $12

Youth - $9

(Child (0-2) and indigenous people are free of charge)
As someone who loves aviation, the Royal Aviation Museum of Western Canada in Winnipeg has always been a destination I have been excited to visit.
This museum is a gold mine of information and exhibits, showcasing the rich aviation history of Western Canada and beyond.
With summer just around the corner, it is the perfect time to visit this incredible museum and learn more about the pioneers of flight, the evolution of airplanes, and the role of aviation in our world.
Not to mention, the museum's new site hasn't been a year since it was opened again to the public. So, its exhibits are relatively new!
Whether you're a seasoned aviation enthusiast or just curious about the wonders of flight, the Royal Aviation Museum of Western Canada is an experience not to be missed.
9. Take a Day Trip to Grand Beach Provincial Park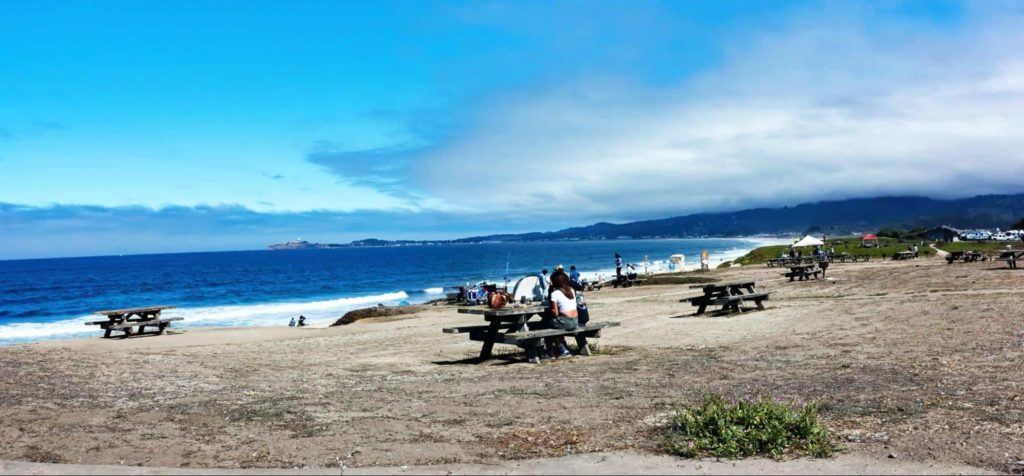 A perfect thing to do during summer is to go to the beach. And I highly recommend taking a trip to Grand Beach Provincial Park.
This beautiful park, located about an hour and a half north of the city, is the perfect destination for anyone looking to escape the hustle and bustle of city life and enjoy a day under the sun.
With its pristine white sand beach, crystal-clear waters, and impressive dunes, it's no wonder why it's one of Manitoba's most popular summer destinations.
The Grand Beach Provincial Park can offer a refreshing swim in the clear waters, bask in the sun and work on your tan, play a game of beach volleyball, or unwind with a leisurely walk along the shoreline.
No matter what your idea of a perfect beach day is, going to the beach park is an absolute must.
10. Enjoy a Picnic in Kildonan Park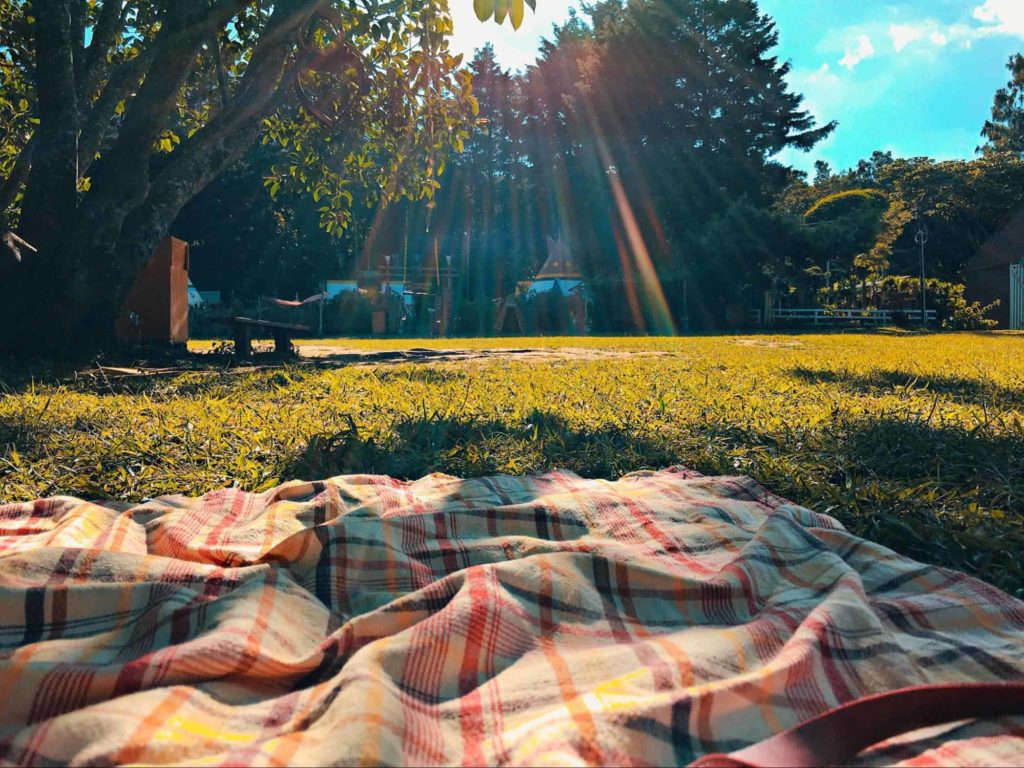 | | |
| --- | --- |
| Address | 2015 Main St, Winnipeg, MB R2V 2B9, Canada |
| Contact Number | +1 877-311-4974 |
| Operating Hours | Everyday 7AM–10 PM |
Another favorite way of mine to enjoy the sunshine and warm weather is by heading to Kildonan Park for a delightful picnic.
The park is expansive, with plenty of space for spreading out a picnic blanket, and there are numerous spots to choose from. Plus, it has lovely ponds and walking paths that provide an Instagramable backdrop.
It is also a serene retreat for those who enjoy the great outdoors and appreciate nature's beauty. Abundant with green trees, beautiful hills, and peaceful streams, it is an ideal place for a chill afternoon under the sun.
It's also quite the perfect place for a fun family outing or a romantic date with your significant other, which is an absolute must-do during the summer months.