Winnipeg's Top 18 Patios for Your Next Dining Adventure
Winnipeg, often recognized for its chilly climate, also transforms during the warmer seasons. 
It unveils some of the most delightful al fresco dining spots you could ever imagine. As a local, I've spent many warm summer evenings exploring these outdoor gems.
So today, I'm eager to share my favorite patios, each offering its unique charm and stand-out menu. From rooftop views to riverfront vistas, and hidden city gems, these spots elevate dining to an unforgettable experience. 
Get ready to bask in the sun or dine under the stars as we explore Winnipeg's finest patios. You're in for a treat!
1. Tavern United Downtown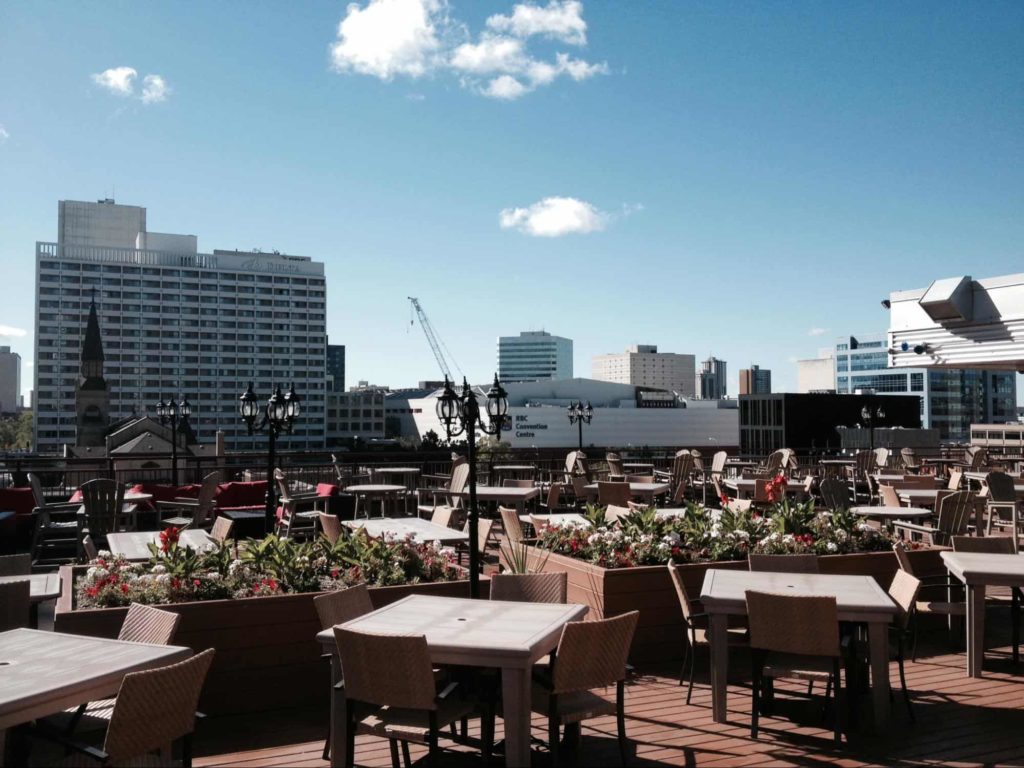 Tavern United Downtown stands out as one of Winnipeg's top patios due to its perfect blend of vibrant ambiance, delectable cuisine, and an extensive selection of drinks.
Located in the heart of the city, this patio offers a unique urban oasis for patrons seeking a memorable dining experience.
Tavern United Downtown specializes in mouthwatering comfort food with a contemporary twist. It also boasts an impressive menu featuring signature dishes like its sizzling burgers, loaded nachos, and flavor-packed wings.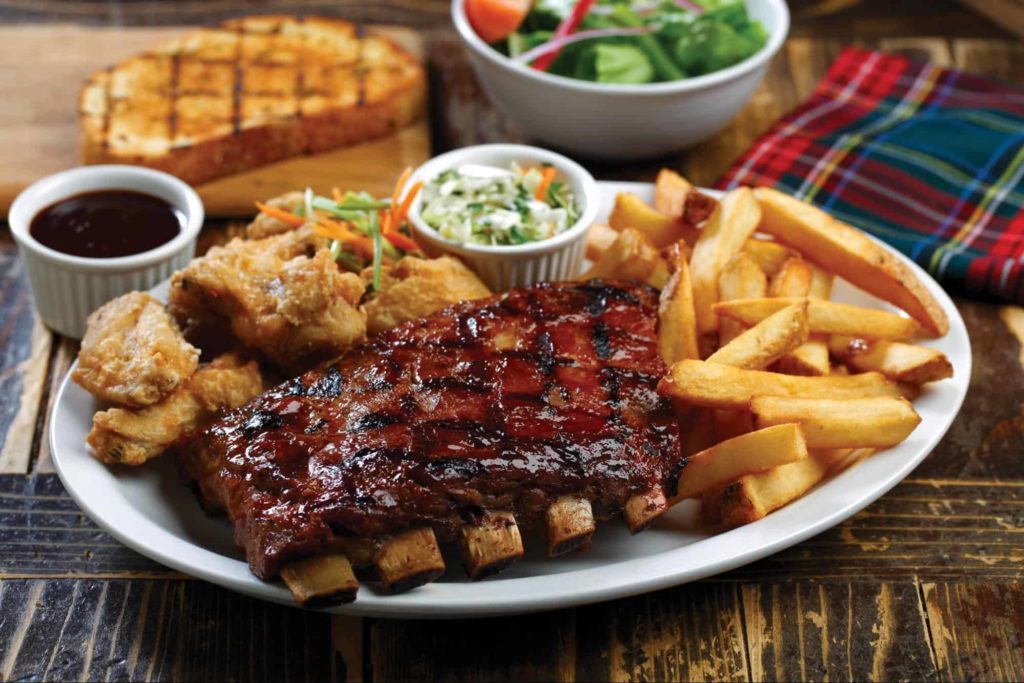 Its talented mixologists craft refreshing cocktails and local craft beers that perfectly complement the dishes.
The patio's captivating view adds to the allure, allowing visitors to indulge in the sights and sounds of Downtown Winnipeg while enjoying their meal. From bustling city life to stunning architecture, there's always something captivating to behold.
With attentive service and a warm, inviting atmosphere, Tavern United Downtown is the ideal spot to unwind with friends or celebrate special occasions.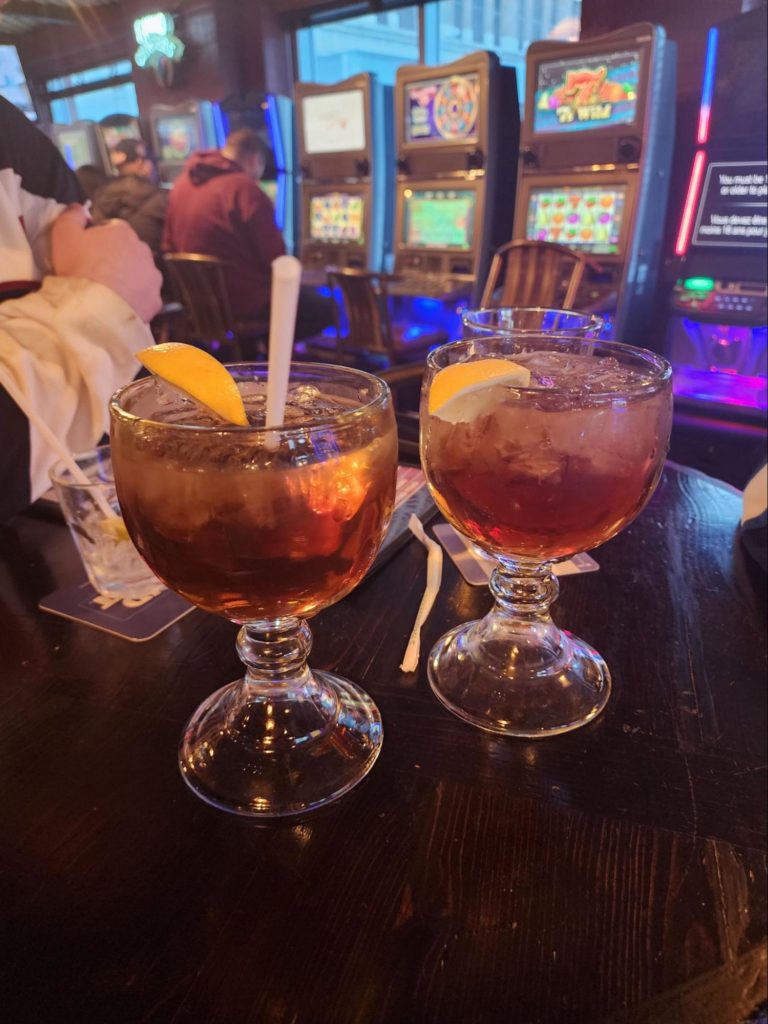 Whether you're a local looking for a familiar haunt or a visitor seeking an authentic Winnipeg experience, this patio offers a winning combination that keeps patrons returning time and again.
2. The Roost on Corydon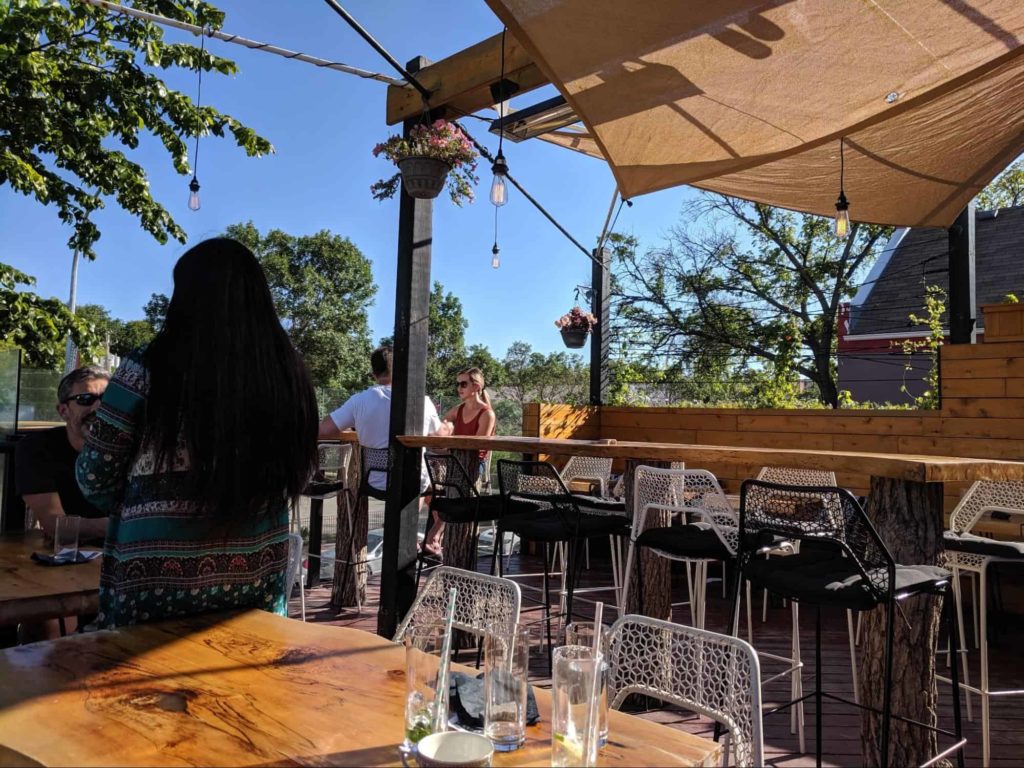 The Roost on Corydon is undeniably one of Winnipeg's premier patios, earning its spot on the list of the city's top patios to visit.
Located in the trendy Corydon Avenue district, this gem offers an unrivaled combination of charm, culinary excellence, and a lively atmosphere.
What sets The Roost apart is its specialty in serving up tantalizing Roost Burger that keeps patrons coming back for more. And another highlight of the menu is its perfectly seasoned and flavorful Beef Tartare.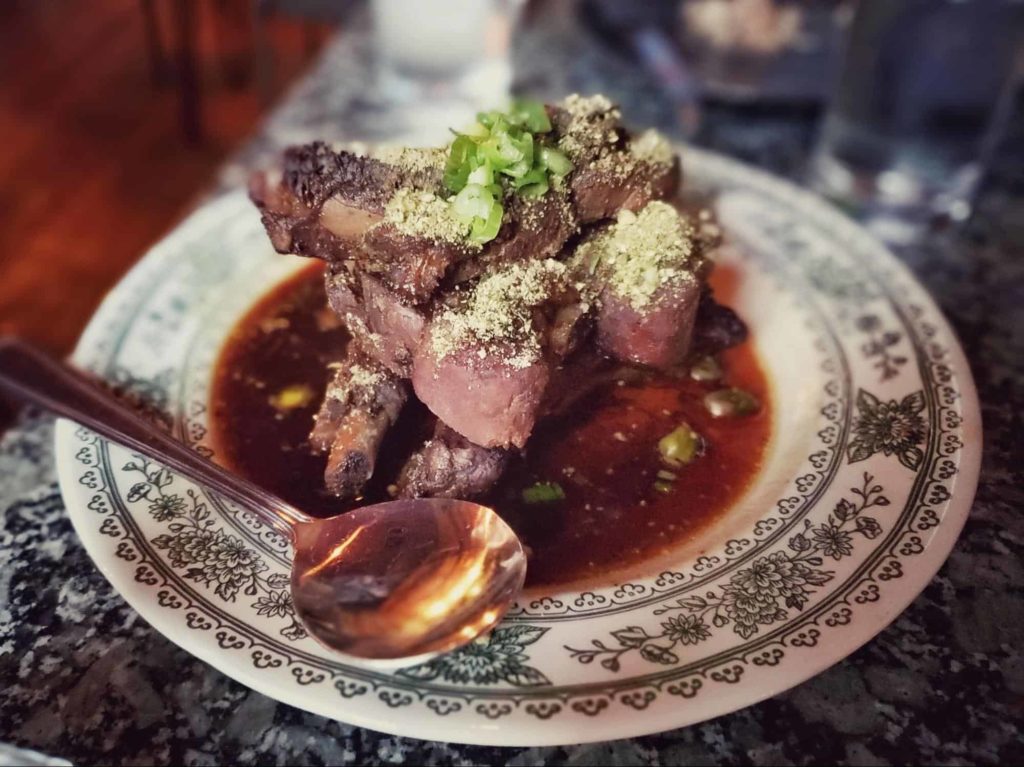 These delectable dishes take center stage, accompanied by an array of delicious sides and salads, making it a haven for food enthusiasts seeking an inviting dining experience.
Beyond the mouthwatering food, the patio itself exudes a laid-back and inviting vibe. Its cozy setting is adorned with vibrant greenery, providing a refreshing escape from the city's hustle and bustle.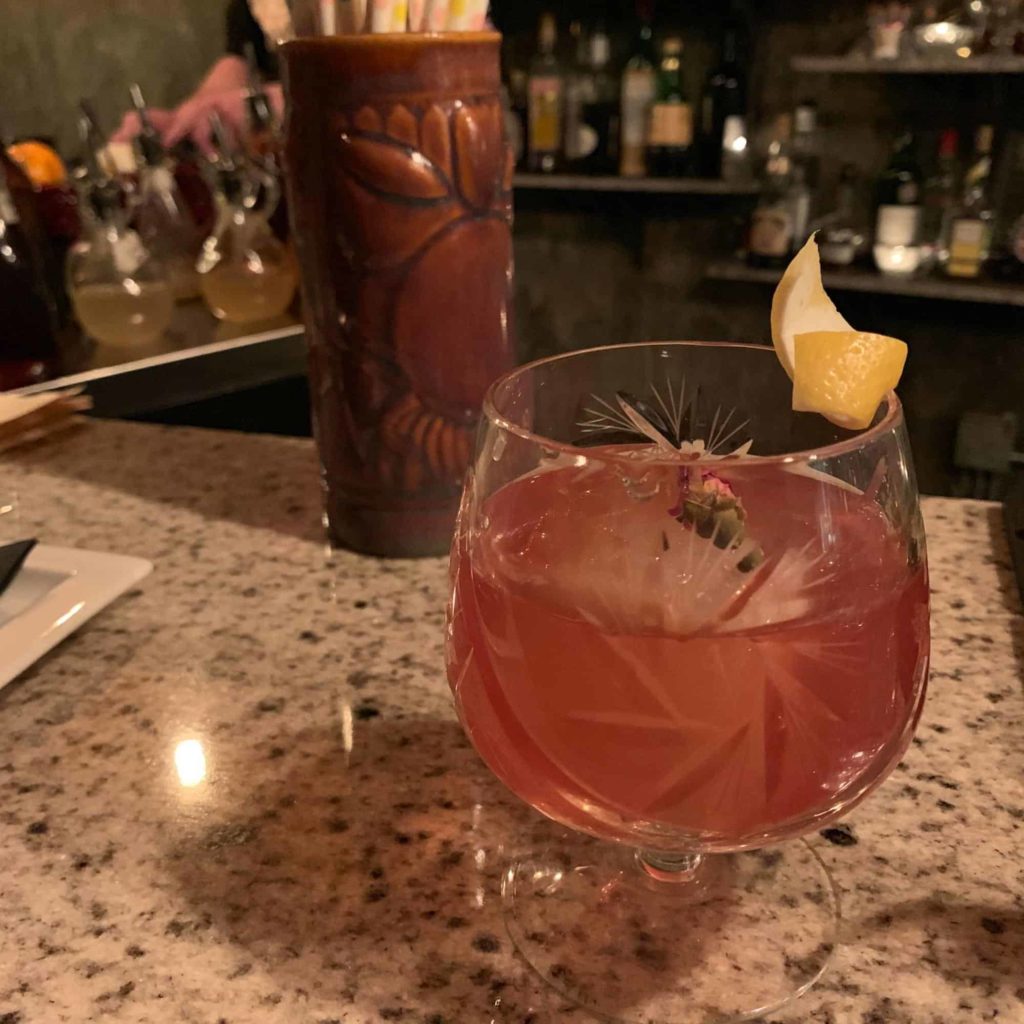 The Roost's ambiance creates a memorable atmosphere for any occasion, even when you're enjoying a relaxed afternoon with friends or a romantic evening under the stars.
Now, to enhance the experience further, its drink selection features an impressive array of craft cocktails, local beers, and fine wines, ensuring that guests can find the perfect beverage to complement their meal.
3. La Roca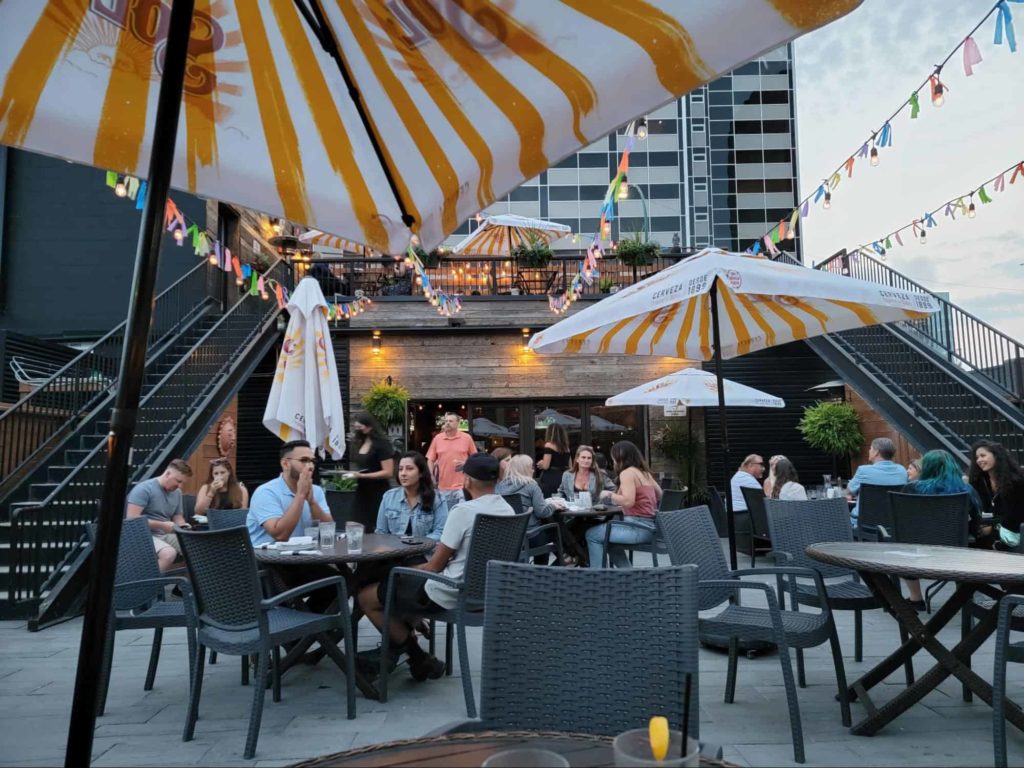 La Roca offers a captivating escape in the heart of the vibrant Exchange District. Stepping into the restaurant, visitors are greeted by an inviting ambiance that captures the essence of Mexican charm.
Its specialty lies in its authentic Mexican cuisine, serving up a delightful array of dishes that transport diners to the bustling streets of Mexico. From flavorful fajitas and tacos to classic guacamole, every bite is a celebration of genuine Mexican flavors.
Complementing the culinary experience, La Roca's drink selection also boasts an impressive range of tequilas and mezcals. This invites the customers to explore a world of unique and premium spirits.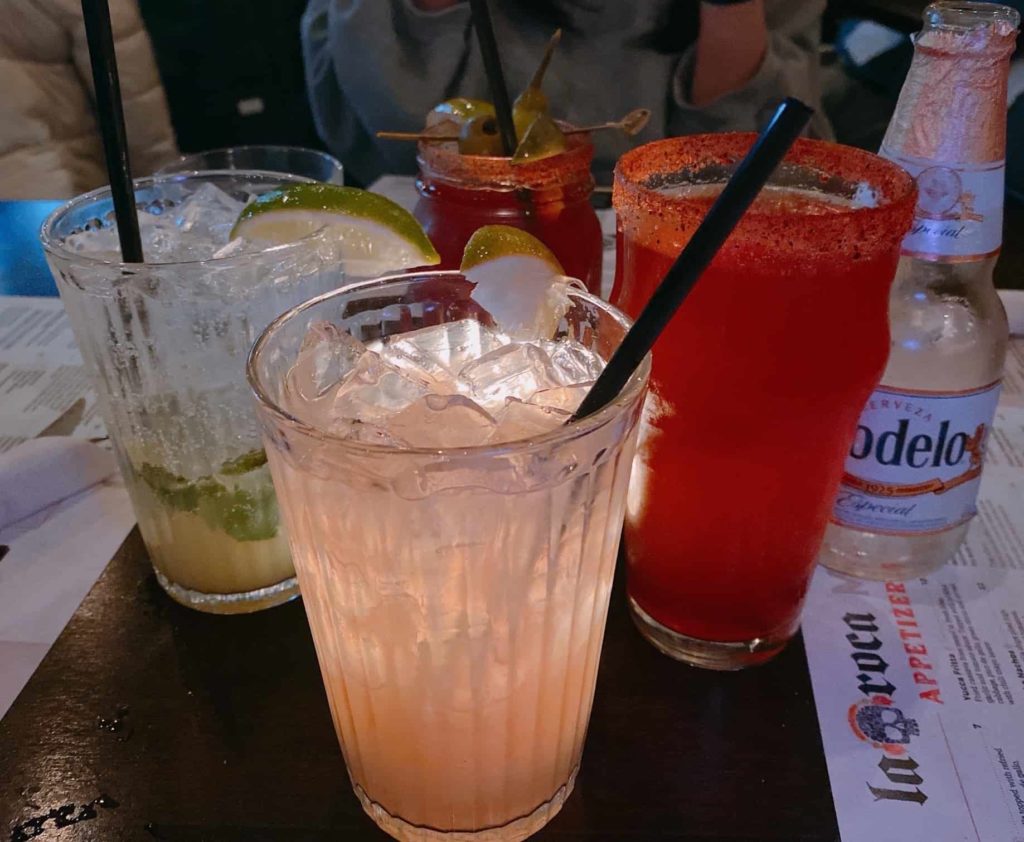 And its handcrafted cocktails infused with fresh ingredients further elevate the dining experience.
Other than the flavors, the patio's setting adds to the allure. Nestled within the historic architecture of the Exchange District, its colorful and cozy décor invites guests to unwind and enjoy the ambiance.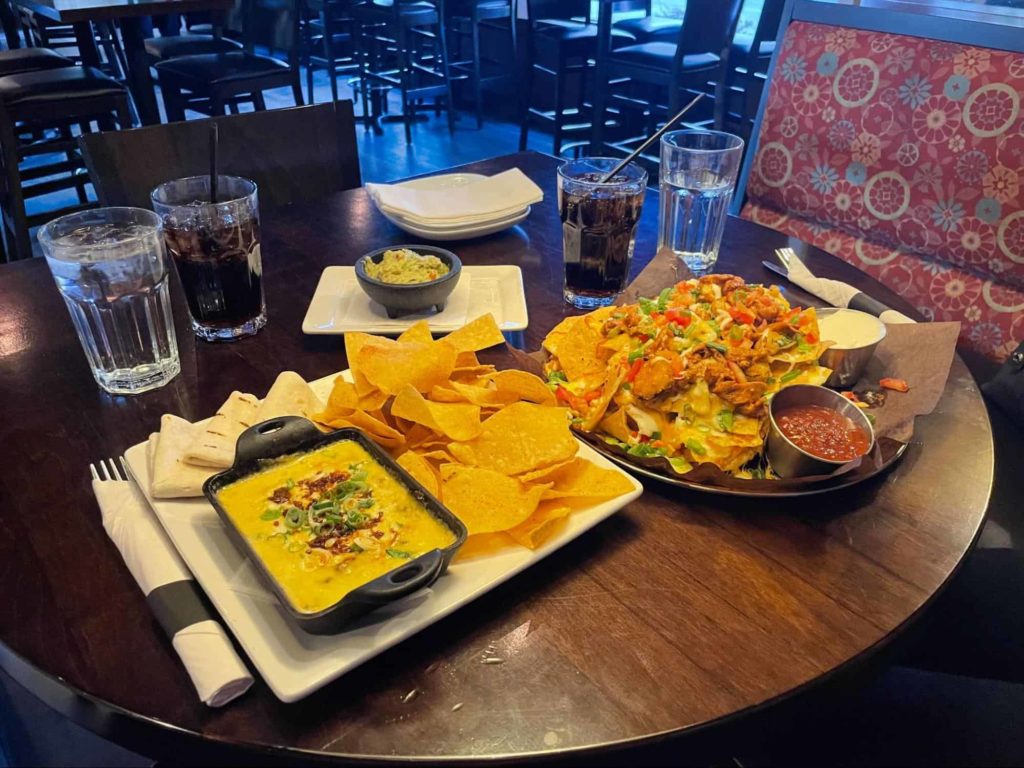 At La Roca, the captivating ambiance and mouth-watering offerings create an unforgettable patio experience in Winnipeg.
4. Buffalo Stone Café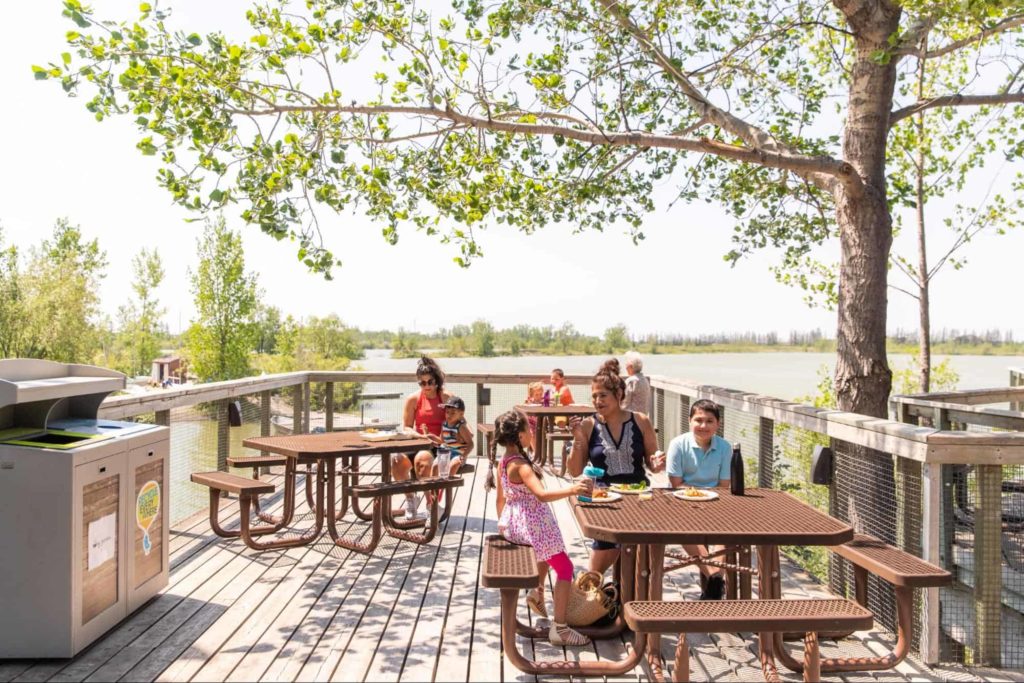 Buffalo Stone Café proposes a charming blend of nature's beauty, delicious cuisine, and welcoming hospitality. Seated within the serene surroundings of FortWhyte Alive, this hidden gem provides a genuinely enchanting dining experience amid the wilderness.
At the heart of Buffalo Stone Café's appeal is its commitment to sustainability and farm-to-table principles.
The menu features a delightful array of dishes, from hearty bison burgers to refreshing salads made with locally sourced ingredients to cater to diverse tastes.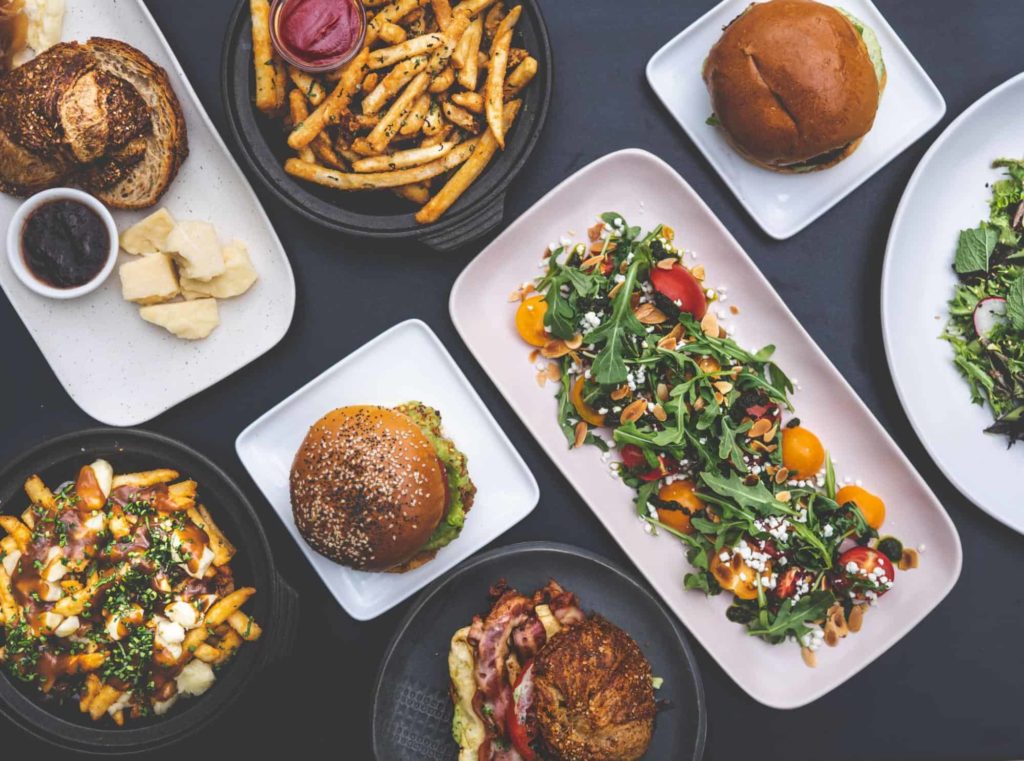 Additionally, the café also presents a well-curated selection of beverages, including craft coffee, brewed teas, and inventive cocktails, ideally suited for enjoying amidst the natural surroundings.
The patio experience at Buffalo Stone Café is made even more special by observing native wildlife, such as bison and a variety of bird species, in their natural habitat within FortWhyte Alive.
This unique opportunity adds an unforgettable touch to the dining experience.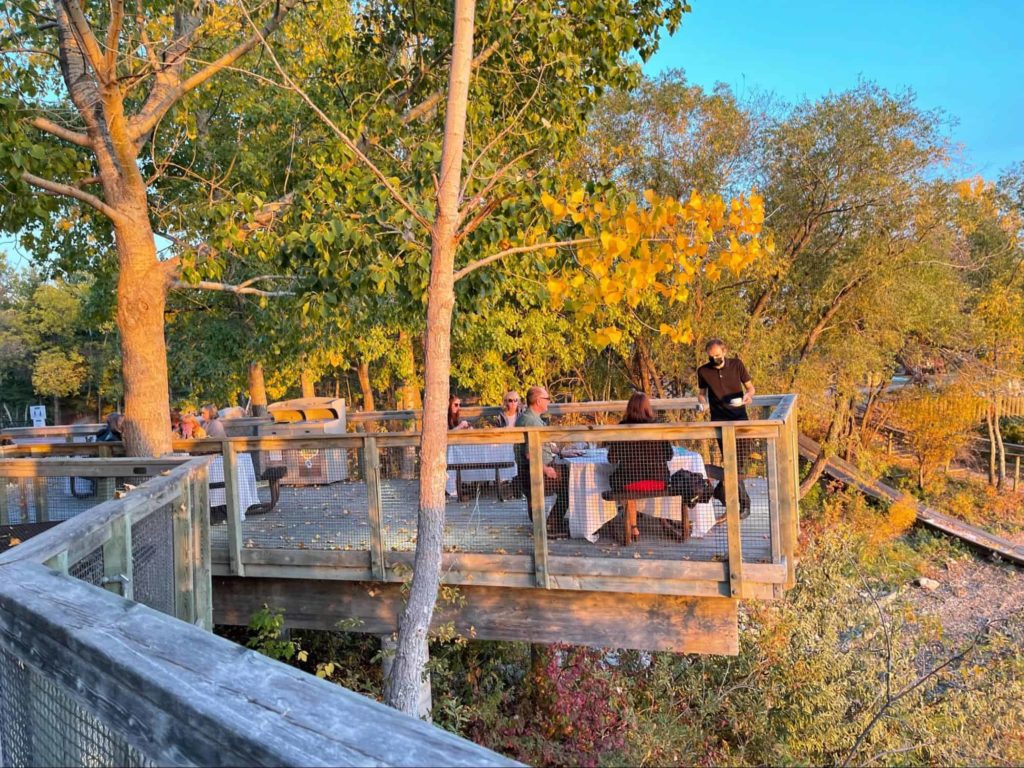 In essence, Buffalo Stone Café offers an extraordinary patio adventure for all who seek a delightful blend of nature and delicious food. It's genuinely a must-visit destination in Winnipeg's vibrant dining scene.
5. Pasquale's Italian Ristorante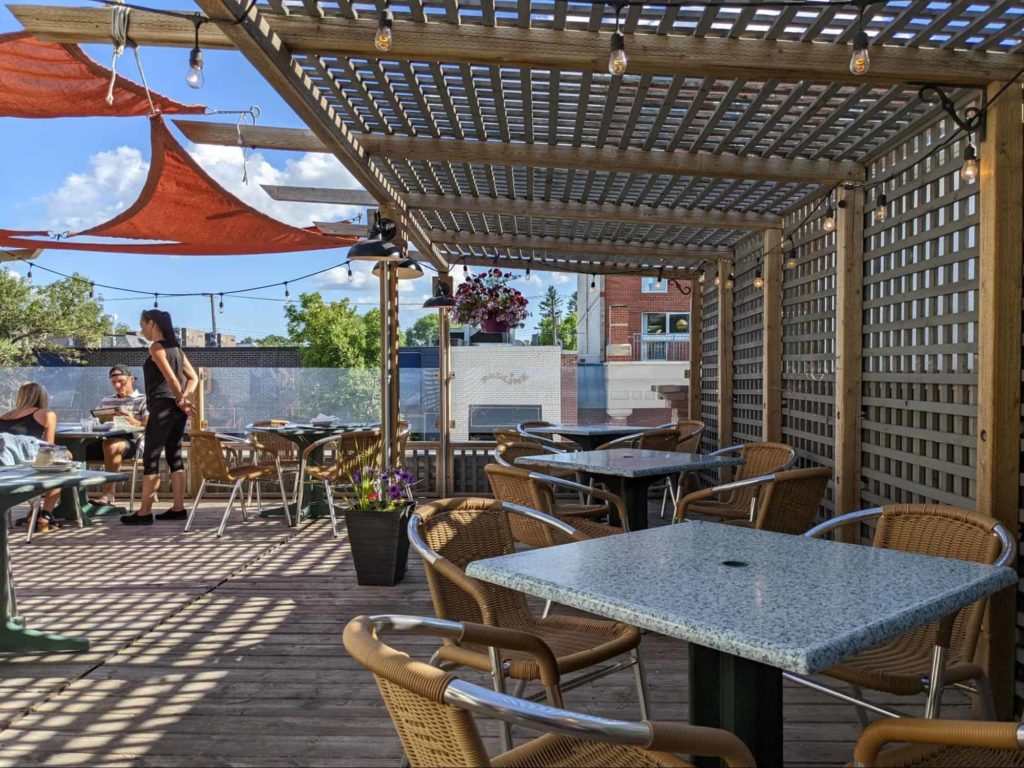 Nestled in the heart of Winnipeg, Pasquale's Italian Ristorante stands tall as a treasure among the city's vibrant patios.
Its reputation is well-deserved, thanks to the perfect marriage of genuine Italian flavors and an enchanting atmosphere that will make diners feel like they're in Italy.
But what sets Pasqual's apart is its unwavering dedication to traditional Italian recipes and flavors.
From its wood-fired pizzas boasting perfectly blistered crusts to pasta dishes infused with rich, savory sauces and fresh ingredients, every dish reflects the essence of Italy on your plate.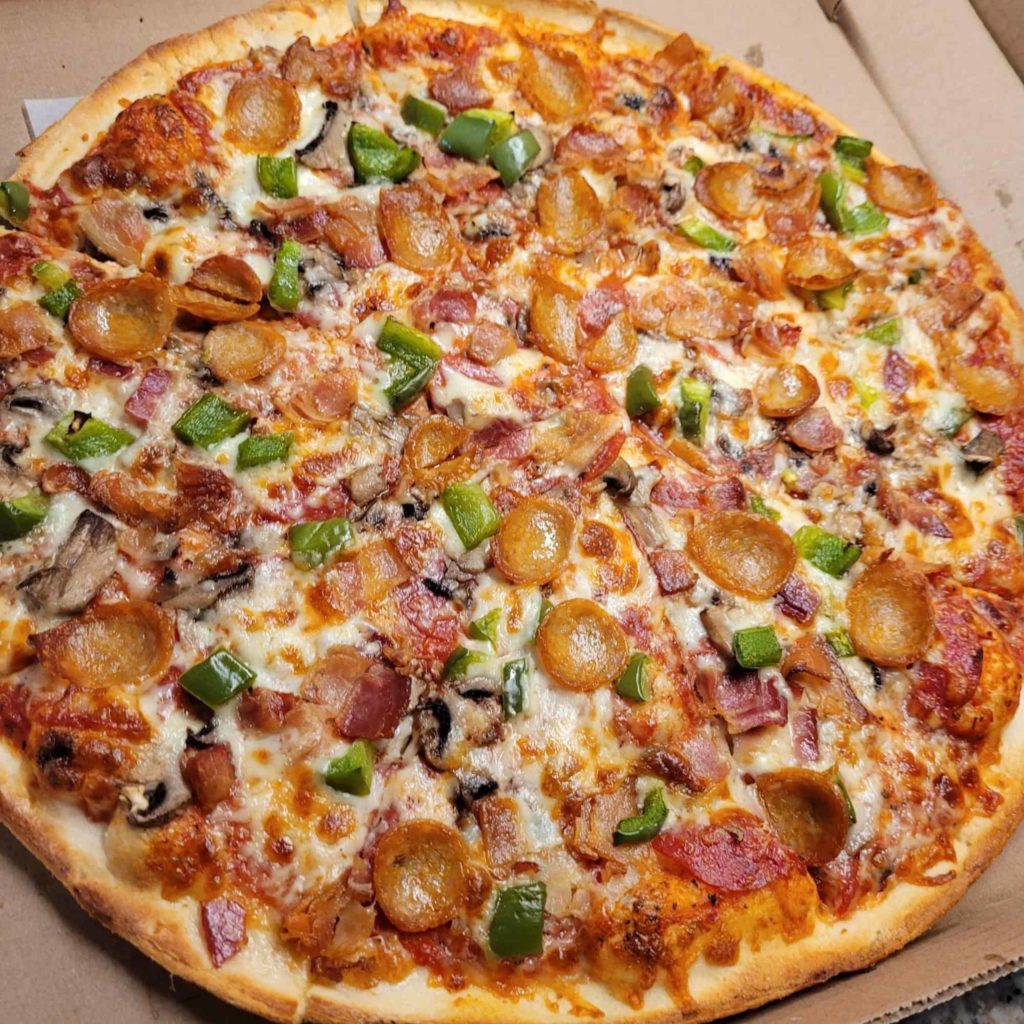 As you step onto the patio, you'll be greeted with a warm and inviting atmosphere, making it an ideal spot to enjoy a delightful meal with family and friends.
The cozy seating and soft lighting create an intimate setting, perfect for sharing an enchanting evening.
The patio also offers an impressive wine selection featuring Italian varietals that expertly complement the cuisine. For a refreshing treat, be sure to try its signature cocktails inspired by classic Italian flavors.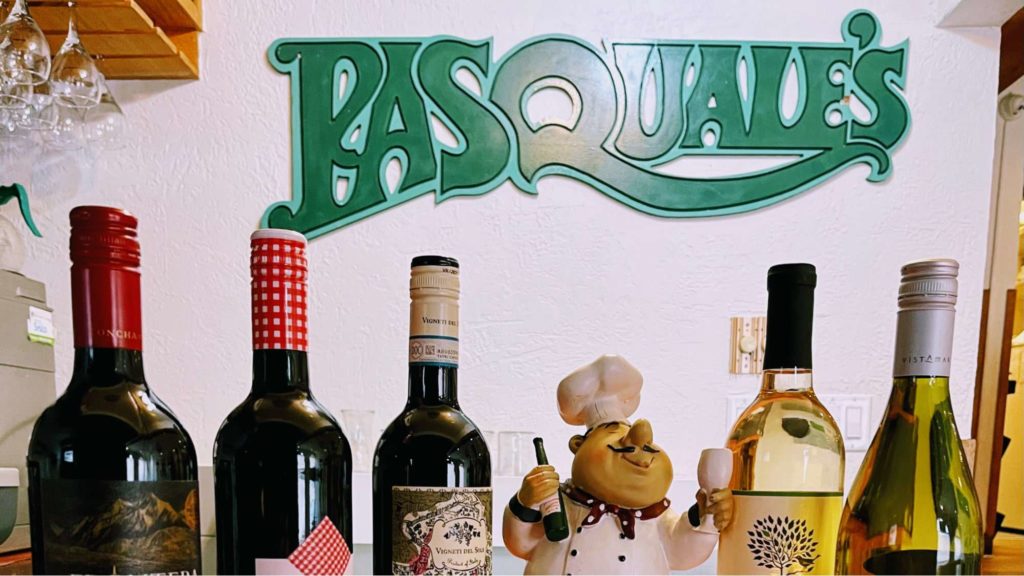 The lush greenery and tasteful décor complete the picturesque setting, providing a visual feast that perfectly complements the mouthwatering dishes.
Whether you're celebrating a special occasion or simply indulging in a romantic date night, Pasquale's Italian Ristorante promises an unforgettable patio experience, immersing you in Italy's authentic taste and charm right here in the heart of Winnipeg.
6. Confusion Corner Bar and Grill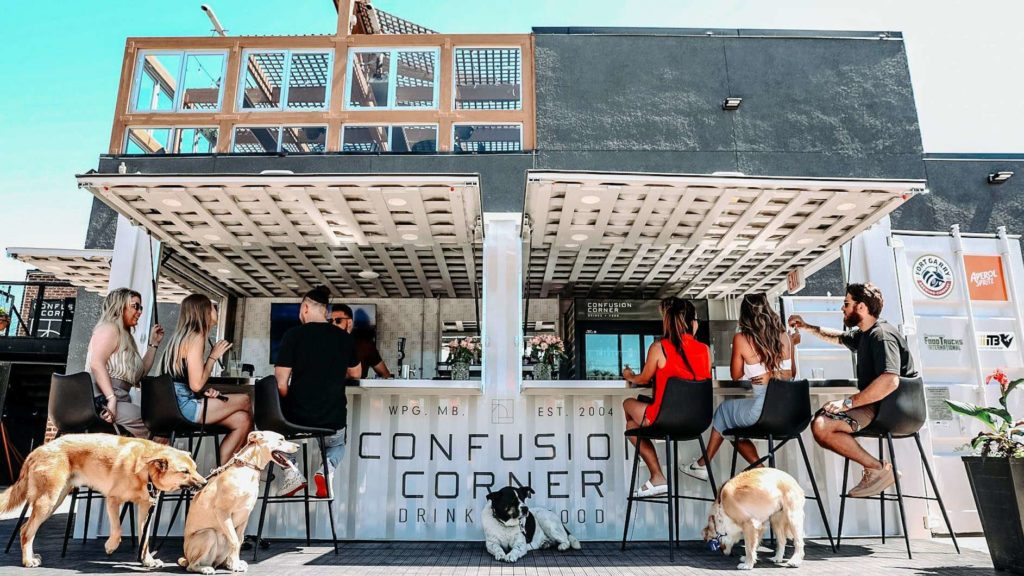 Positioned at the bustling junction of Pembina Highway and Osborne Street, Confusion Corner Bar and Grill holds its own as one of Winnipeg's most cherished patios.
The restaurant is a true embodiment of Winnipeg's dynamic charm, offering a compelling blend of lively urban vibes and a relaxed dining environment.
What elevates Confusion Corner is its gastronomic offerings. The Juicy Lucy Burger, filled with oozy cheese, stands out among the varied menu.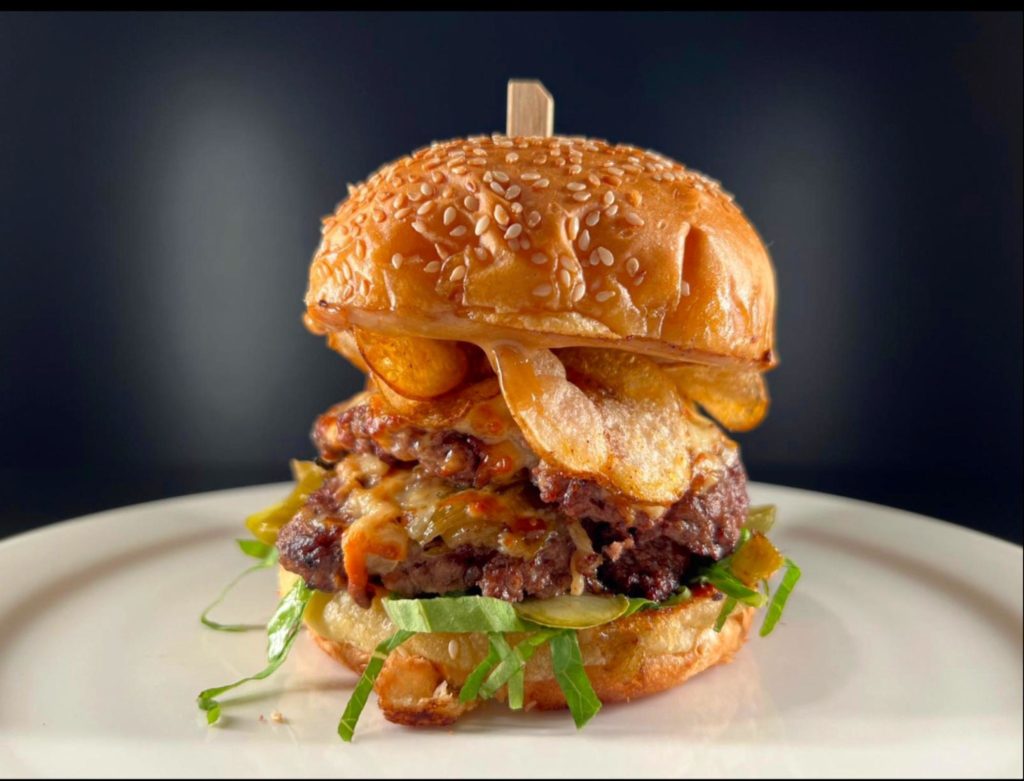 As someone who's had the pleasure of dining here, I can personally attest to the tantalizing flavors of this burger. And a sip of its Manitoba Mule cocktail alongside the burger only enhances the sensory delight.
The patio itself is an urban oasis that comes alive under the city's glowing lights. During my visit, I was enchanted by the ambient city sounds, the energetic buzz from the nearby intersection, and the lively conversations around me.
It was an immersive experience that made me appreciate the unique allure of Winnipeg's culinary scene.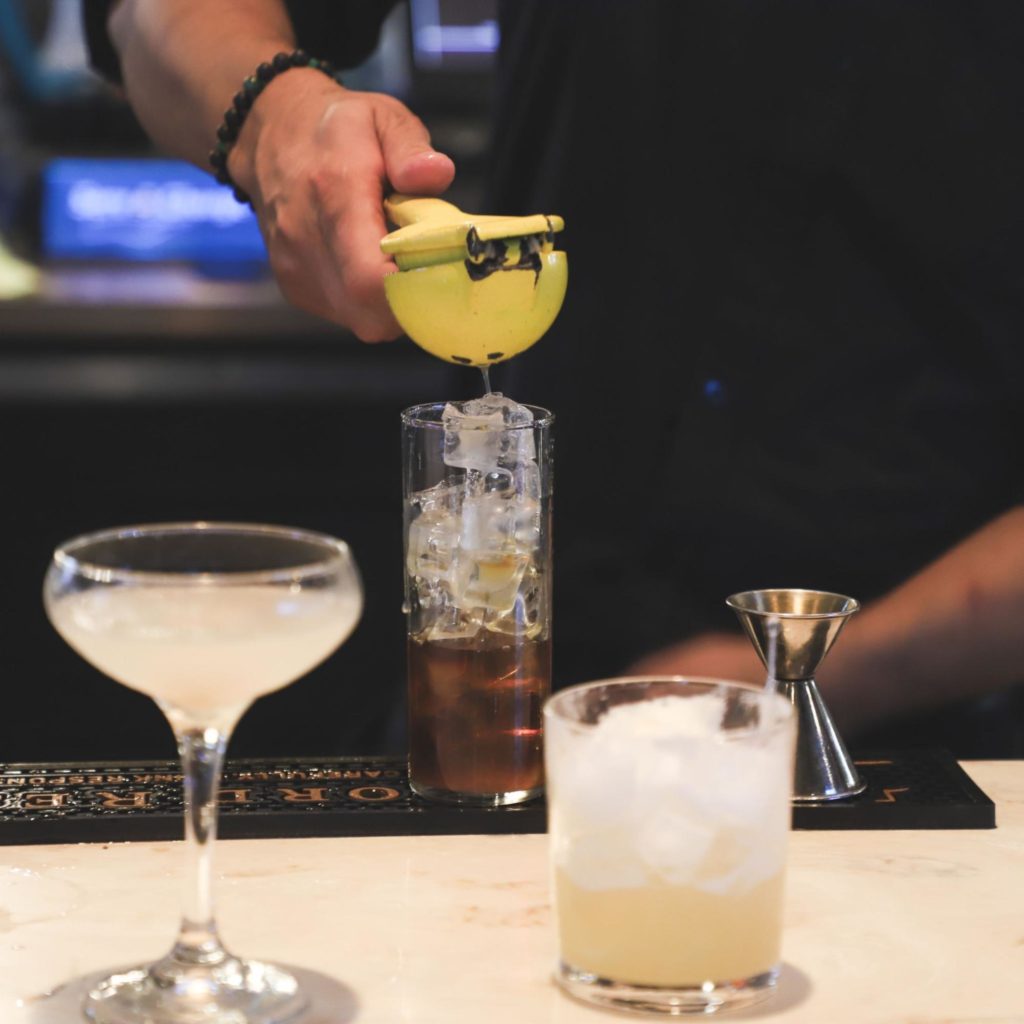 Confusion Corner Bar and Grill has mastered the art of offering top-notch cuisine and drinks in a vibrant setting that beautifully captures the essence of Winnipeg's patio culture.
7. Brazen Hall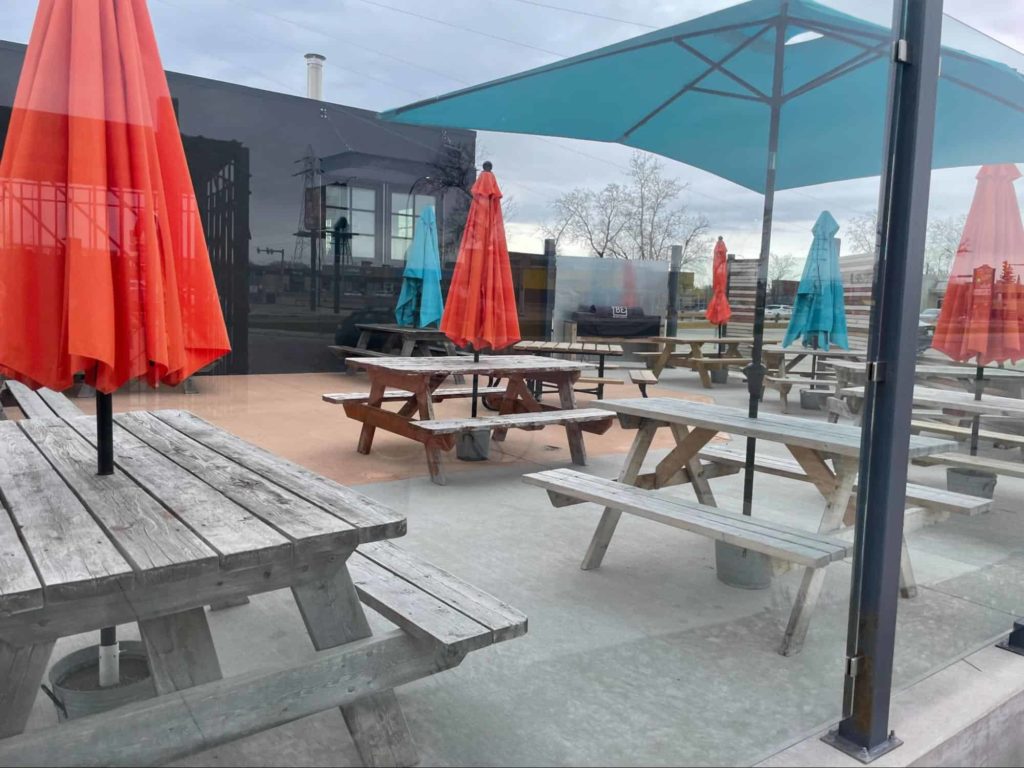 Brazen Hall is a staple in Winnipeg's dining scene. Known for its impressive menu and tranquil patio, this local favorite serves up a dining experience that leaves a lasting impression.
Located in the historically rich neighborhood of Fort Rouge, the patio is a serene haven with its enchanting blend of modern aesthetics and a touch of rustic appeal. Its craft beers steal the limelight, each brew revealing the skill and passion of the local artisans.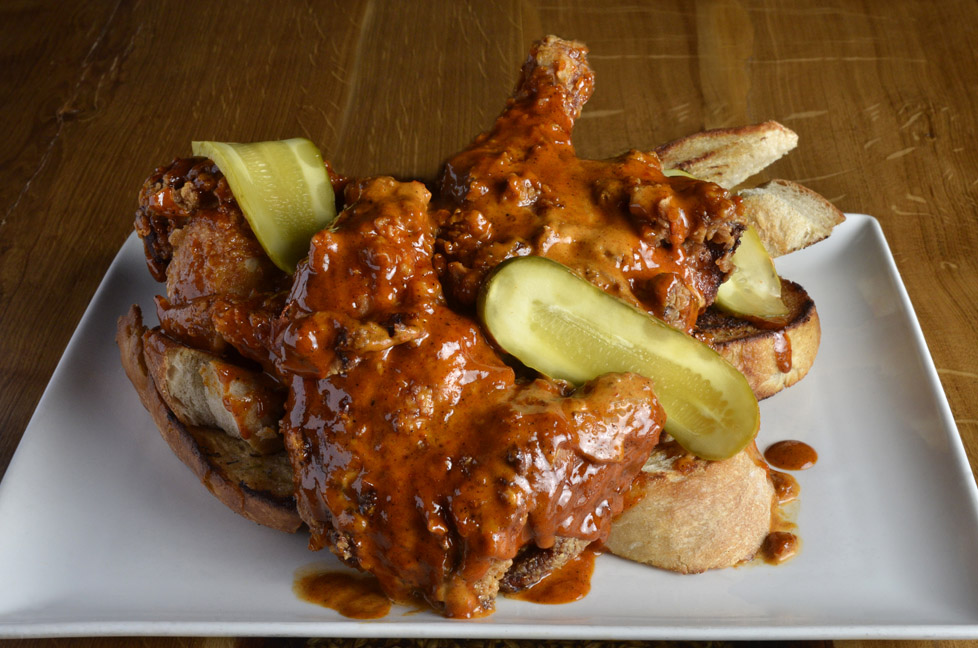 A favorite amongst locals, including myself, is the Viking Blonde Ale, a delightful blend of refreshing and light flavors. Now, pairing that with its famous Brazen Butter Burger is an experience that leaves you wanting more.
Not to mention the patio space is something to behold. It is surrounded by meticulously maintained greenery and provides a calming oasis amidst the city's hustle.
Another thing you might enjoy is the sight of twinkling fairy lights as the evening descends along the patio, adding a magical touch to the dining experience.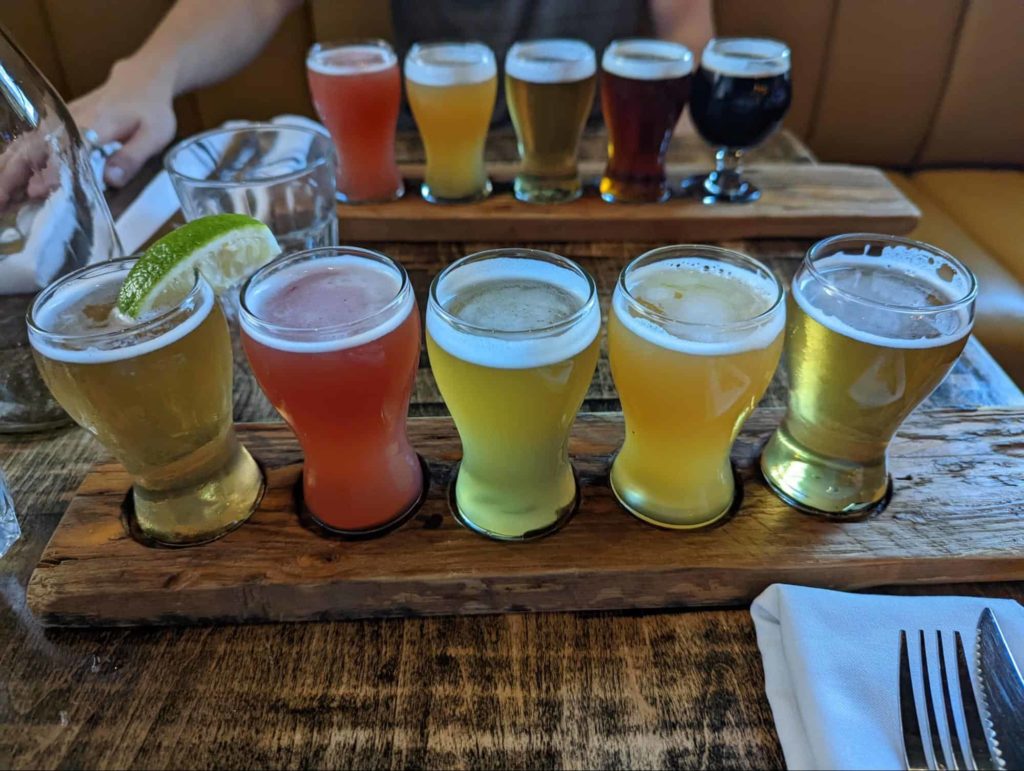 Brazen Hall's patio is more than just a dining location — it's a place where one can indulge in superior culinary delights while soaking in the calm and beauty of the environment.
8. Amsterdam Tea Room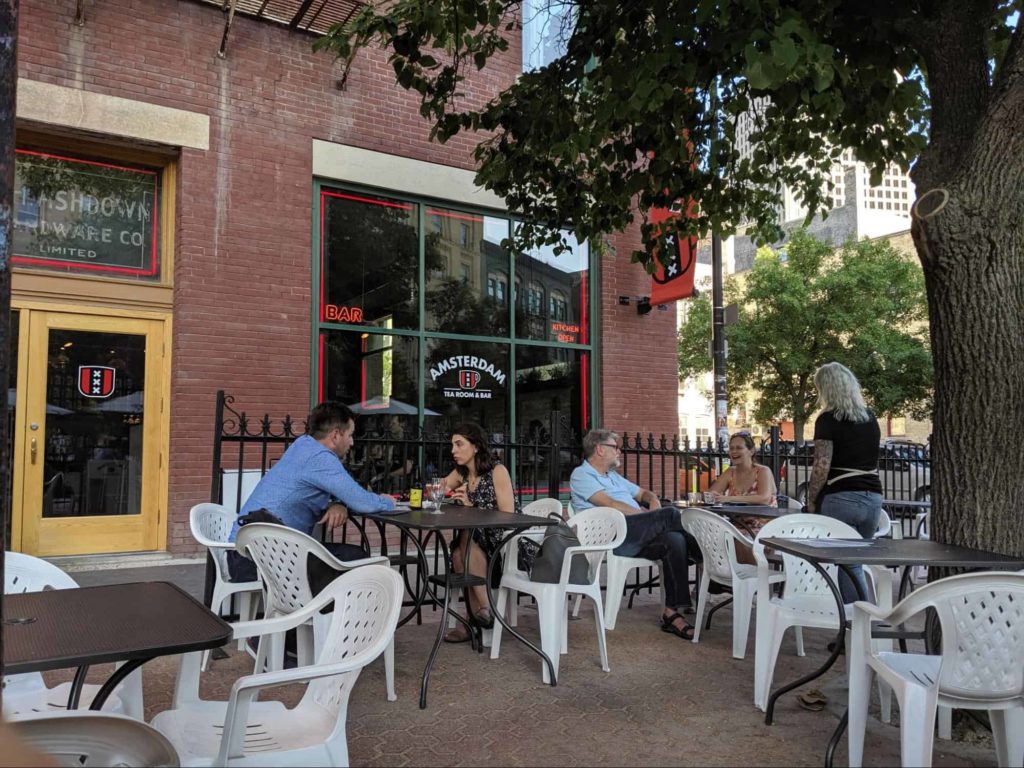 In Winnipeg's vibrant Exchange District, Amsterdam Tea Room offers a truly unique patio dining experience. The restaurant's distinguishing feature is its creative use of tea in its dishes and beverages, making it a favorite among locals and visitors.
One of its exceptional menu items is the Tea Smoked Duck Breast. The duck is prepared with a unique smoking process using tea, which I've personally enjoyed for its unique, nuanced flavor.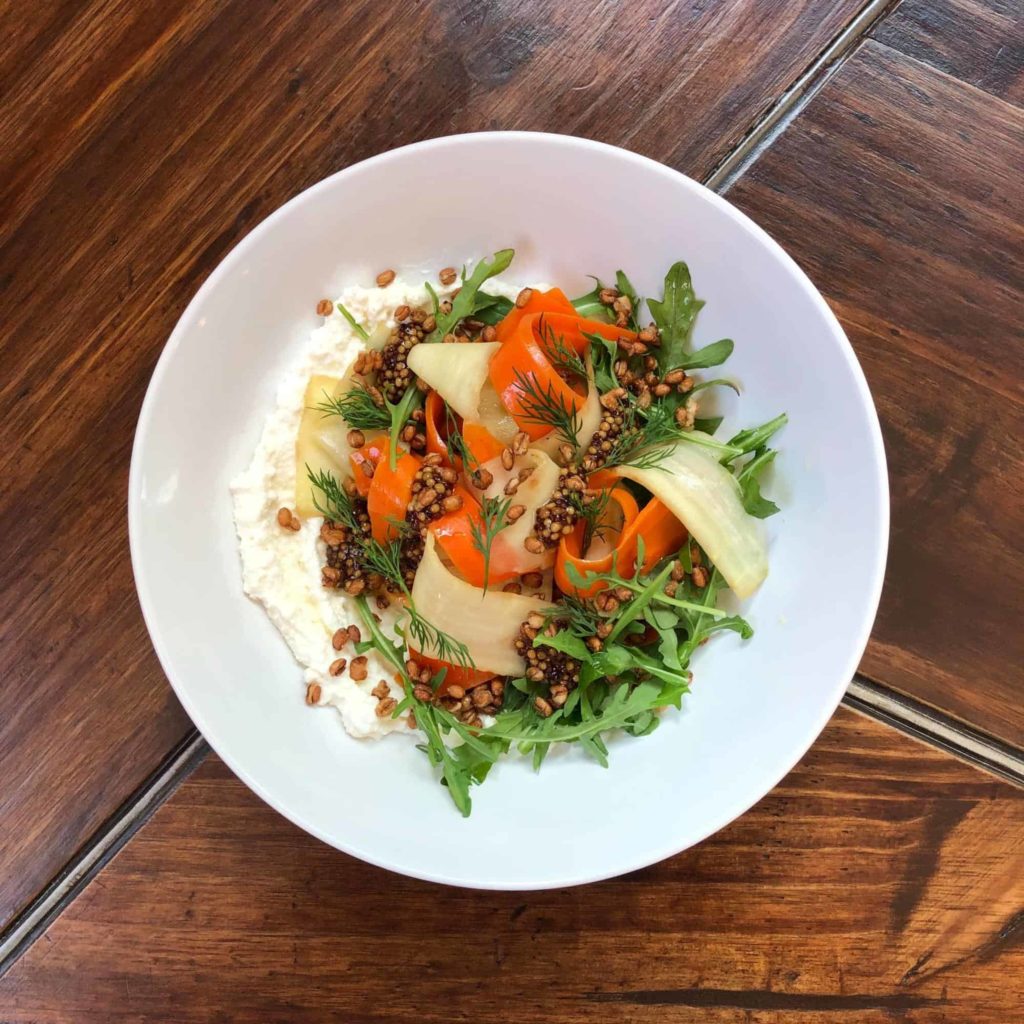 For a drink, its specially brewed Iced Tea is the way to go — each sip is a refreshing journey of unique tea blends.
The patio setting complements the overall dining experience. It's tucked amid historic structures with urban murals, providing a dynamic and colorful backdrop to your meal.
You feel the pulse of Winnipeg's vibrant patio scene amid the buzzing conversation and clinking glasses.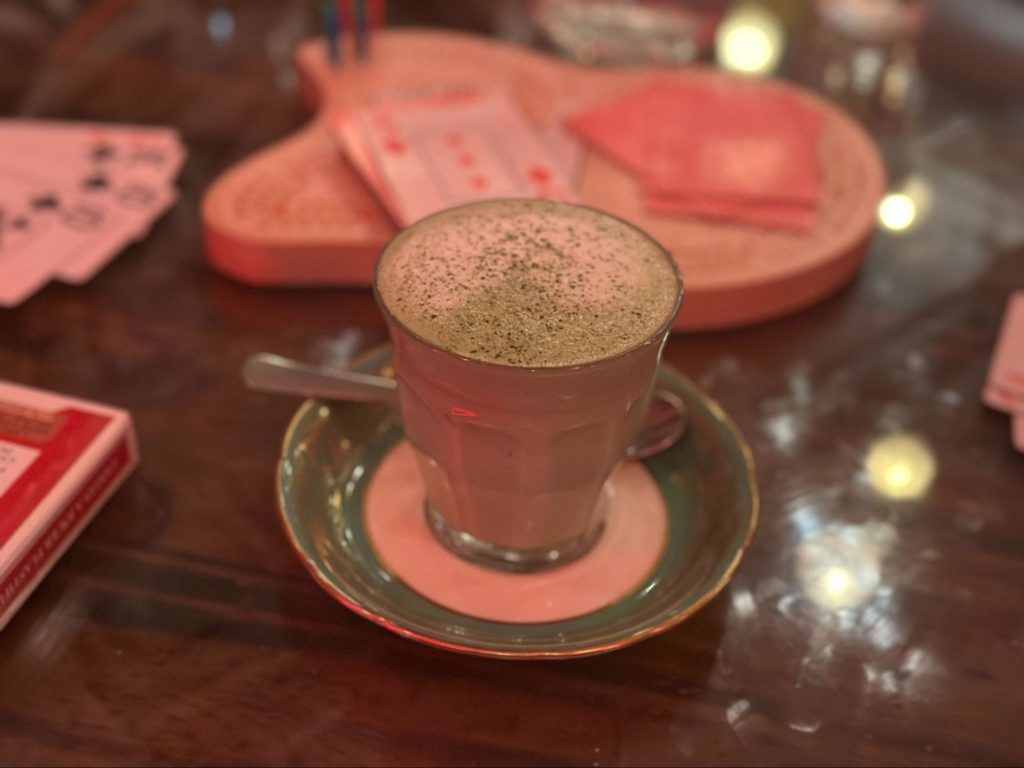 9. Capital Grill & Bar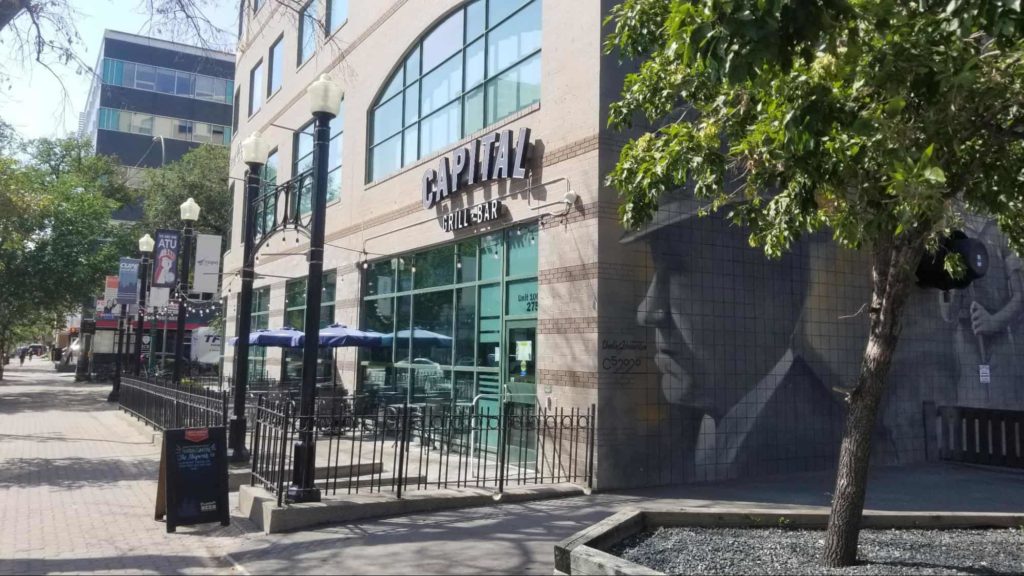 When it comes to excellent patio dining experiences in Winnipeg, Capital Grill & Bar stands out as a remarkable destination. Known for its fusion of upscale dining and a relaxed outdoor atmosphere, it holds a firm place in the city's rich patio culture.
The Penne Pasta here is a crowd-pleaser and a personal favorite. Its robust flavors encapsulate the essence of its innovative menu.
And to accompany your meal, its Signature Old Fashioned comes highly recommended. The cocktail balances sweet and bitter flavors beautifully, making it a popular choice.
The patio itself is thoughtfully designed, offering ample space for diners to unwind. During my visit, I was struck by the smart layout, lush greenery, and lively ambiance, which brought a fresh perspective to dining in the heart of the city.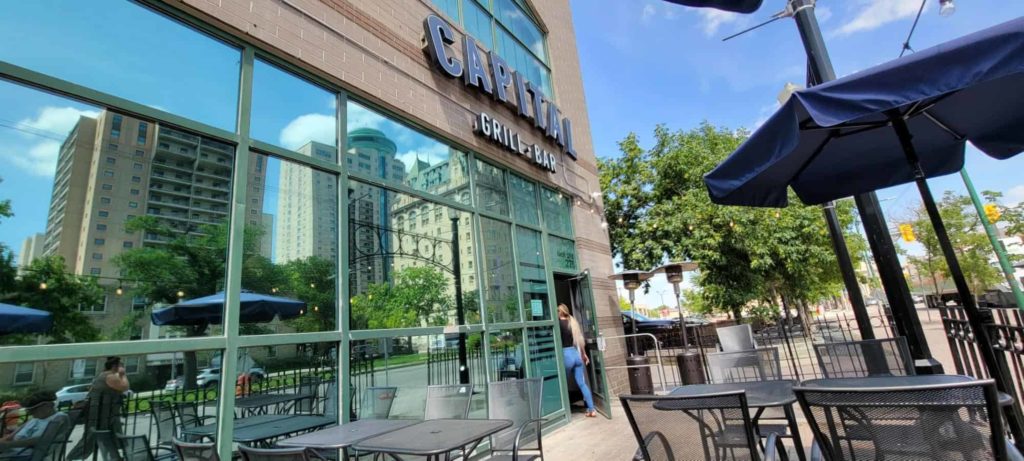 Plus, being situated in a bustling part of town, the location provides an engaging view of Winnipeg's street life.
10. Cibo Waterfront Café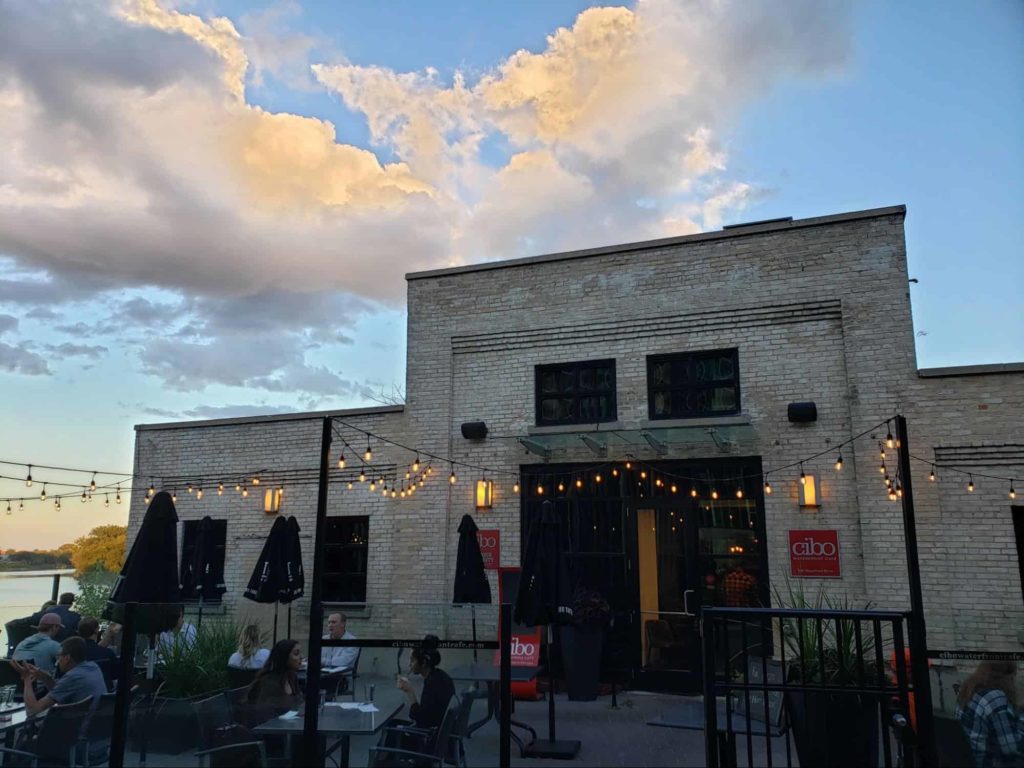 Cibo Waterfront Café, located by the river's edge in Winnipeg's Waterfront District, is a memorable patio dining experience that leaves a lasting impression.
Celebrated for its remarkable blend of contemporary dining and awe-inspiring views, it's no wonder Cibo has a firm spot on the city's top patios list.
One aspect of Cibo that stands out is its culinary offerings.

A local's recommendation would be the Margherita pizza, cooked in a wood-fired oven. It is an indulgent treat for any pizza lover.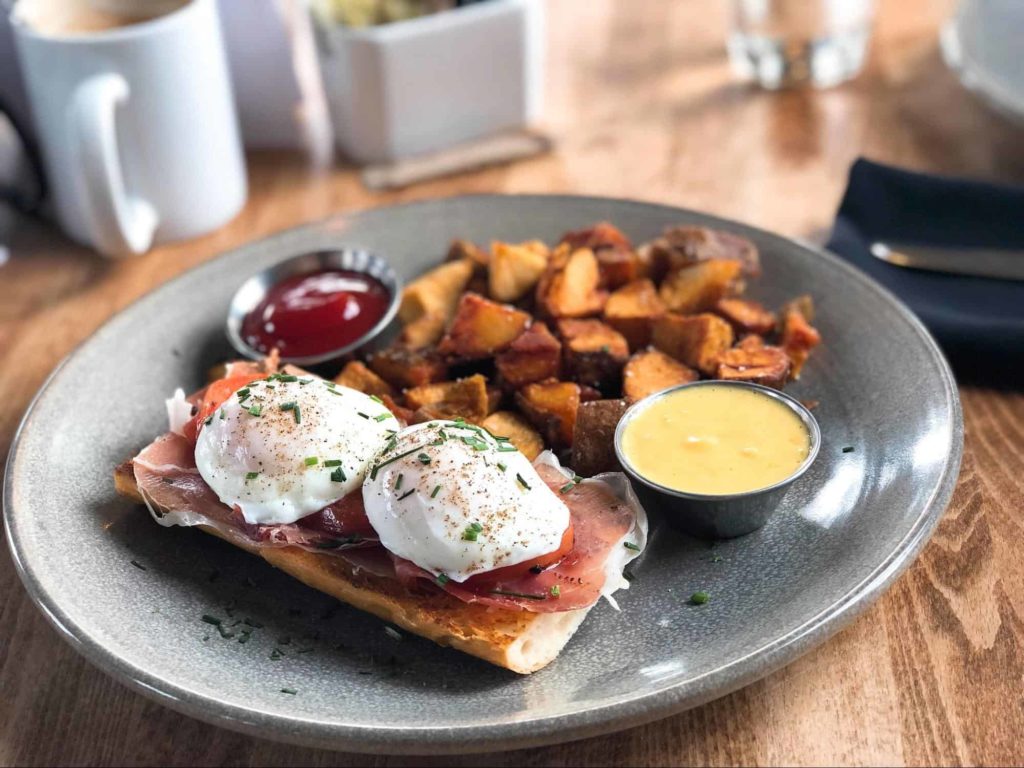 And with that, it's better to partner it with Prosecco Mimosa, as it adds a bubbly note to your dining experience.
As for the patio, its riveting riverside location provides an unparalleled visual treat. You can enjoy the calm sight of the water, observe the boats go by, and immerse yourself in the overall tranquility.
Imagine watching the sun setting over the river while enjoying your meal. It's the kind of scene that could etch itself into your memory.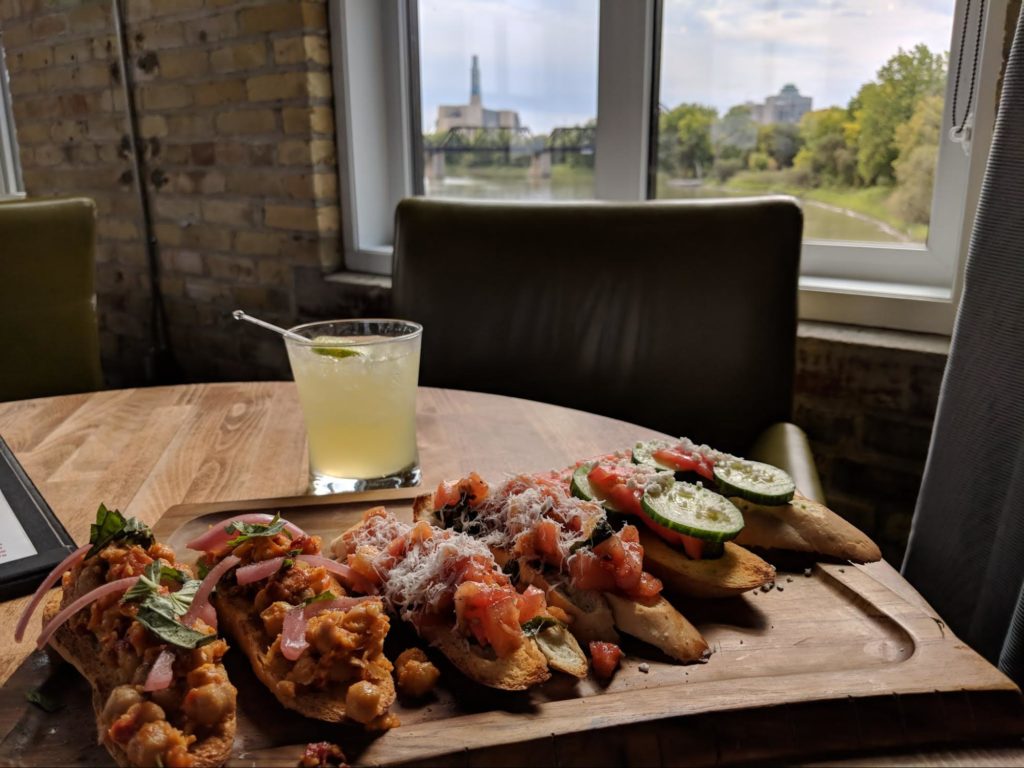 Cibo Waterfront Café provides an unmatched patio experience — delicious food, delightful drinks, and an idyllic view that is a feast for the eyes. It's a go-to destination among Winnipeg patios.
11. Clay Oven (Shaw Park)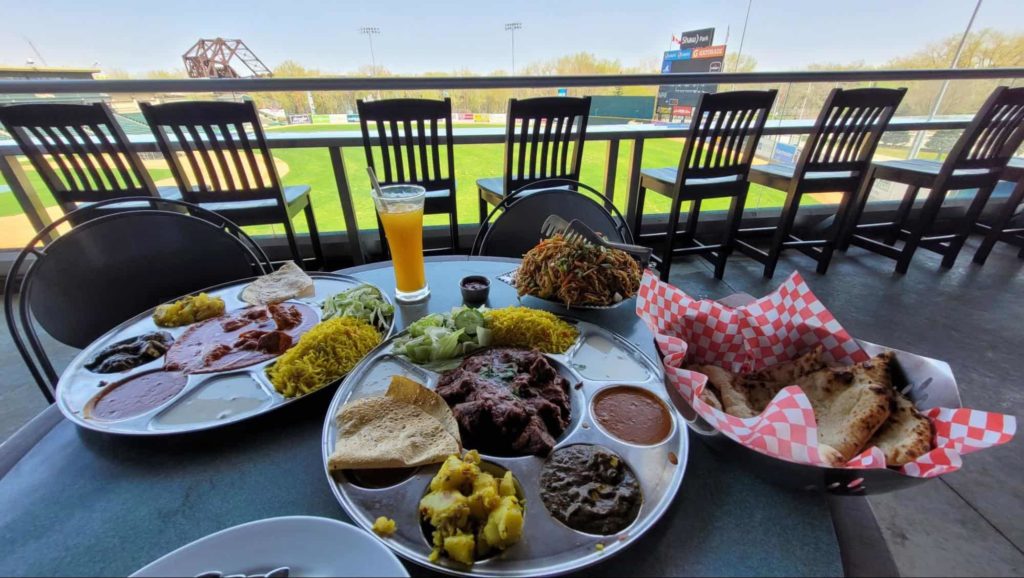 Nestled within Shaw Park, Clay Oven promises a dining experience that's both gastronomically satisfying and visually captivating.
Its vantage point offers diners a dual delight: delectable Indian dishes complemented by sweeping views encompassing both the ballpark and Winnipeg's urban panorama.
If you're keen to dive into the essence of Clay Oven's culinary art, you shouldn't miss out on the Tandoori Chicken. It exemplifies the restaurant's dedication to authenticity, prepared using age-old recipes and cooked to perfection in a clay oven.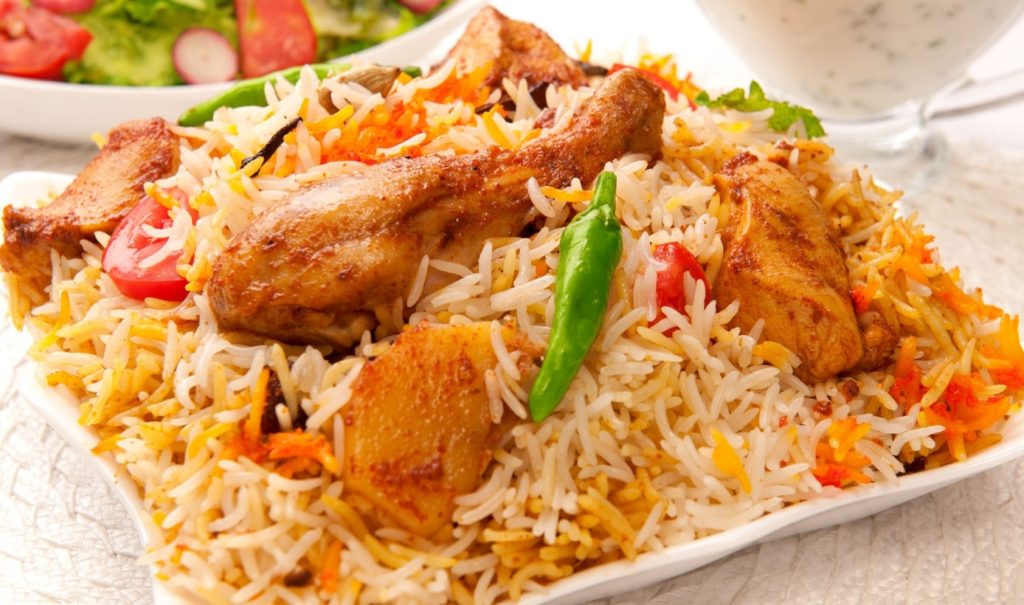 And to balance the rich spices, a glass of its Mango Lassi is a must-try. This sweet and tangy yogurt-based drink is both refreshing and palate-soothing.
The patio's charm isn't limited to its food and drink. It also offers a front-row seat to the park's lively events.
I remember enjoying my meal once with the added entertainment of an ongoing baseball match in the background, making it an evening to remember.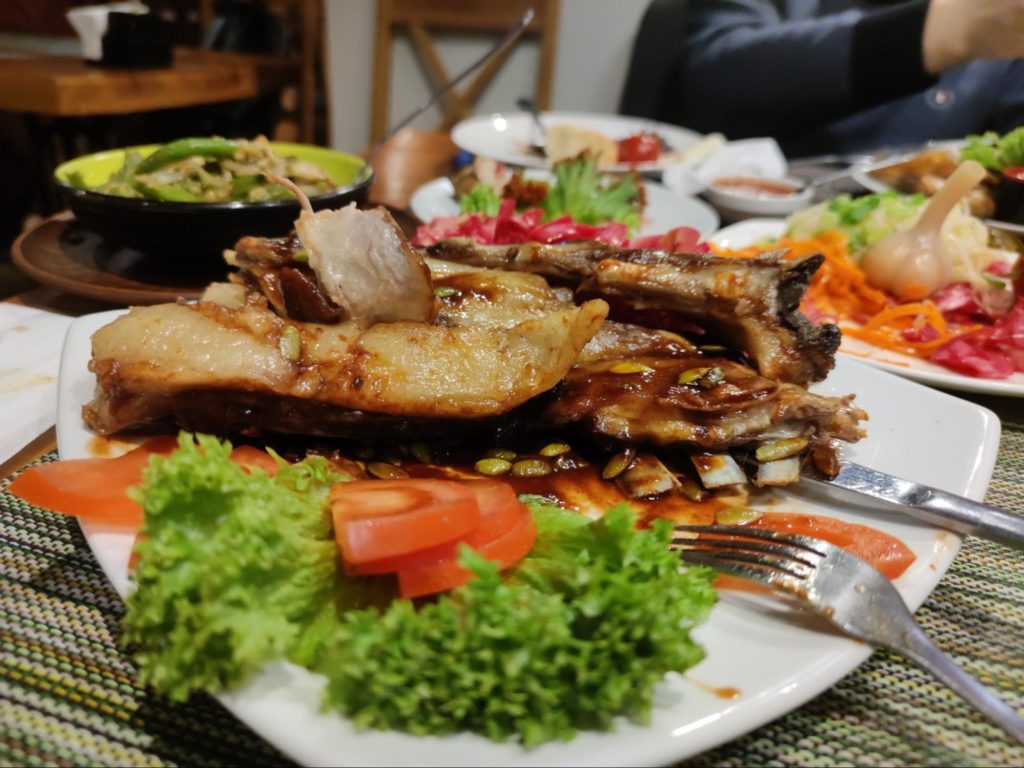 A visit to Clay Oven at Shaw Park is not just about savoring a meal. It's about participating in an encounter that seamlessly unites authentic flavors, invigorating views, and an engaging backdrop.
And this dynamic fusion sets it apart as a patio destination not to be missed in Winnipeg.
12. Juneberry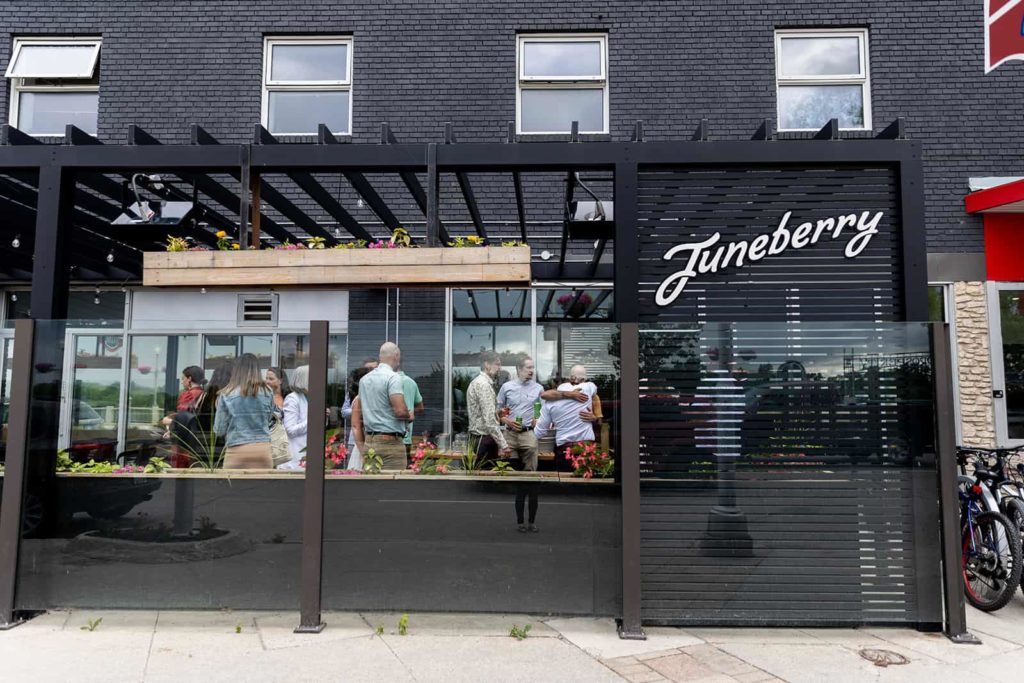 Juneberry is a patio destination that stands out in Winnipeg for its enticing blend of taste, charm, and calm. Located amidst the city's bustle, it offers a serene retreat that invites you to sit back and soak up the experience, and it's actually a personal favorite.
Its menu is a celebration of modern cuisine, but its Sourdough French Toast truly steals the spotlight. It's a must-try, especially when it's perfectly cooked with whipped lemon ricotta, candied pecans, and juicy oranges, which complements the bread.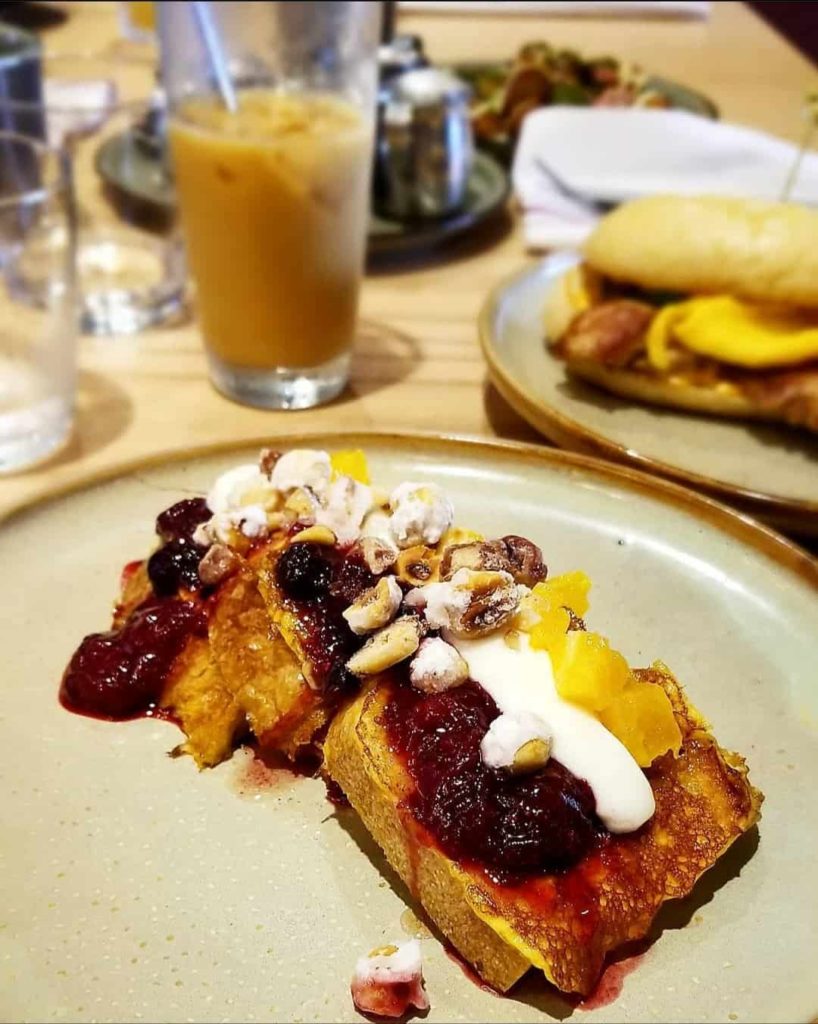 To pair with your meal, the Cardamom Spice Latte infused with demerara sugar syrup offers a unique twist to the classic latte.
The patio itself exudes a relaxed vibe, with plenty of greenery and comfortable seating. From my visits, I fondly recall how the surrounding trees provided a refreshing shade, making summer afternoons delightful.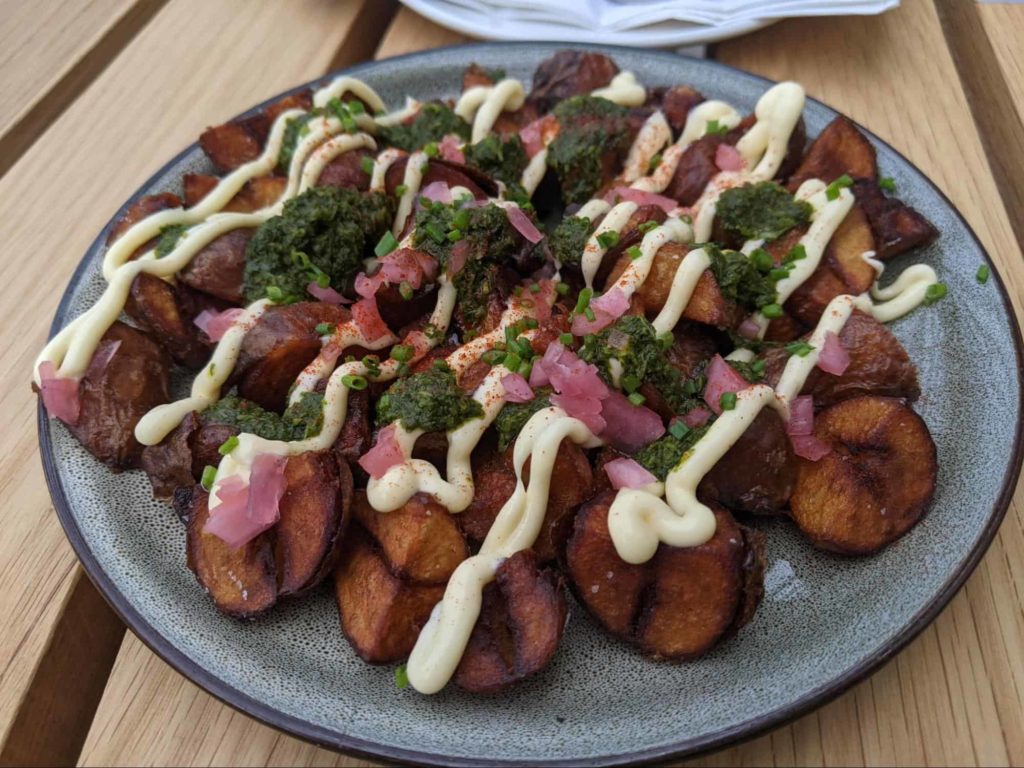 All things considered, Juneberry elevates patio dining by delivering more than just a meal. It's about enjoying great food in an equally great setting, making it a key highlight on any guide to Winnipeg's top patios.
13. Corrientes Argentine Pizzeria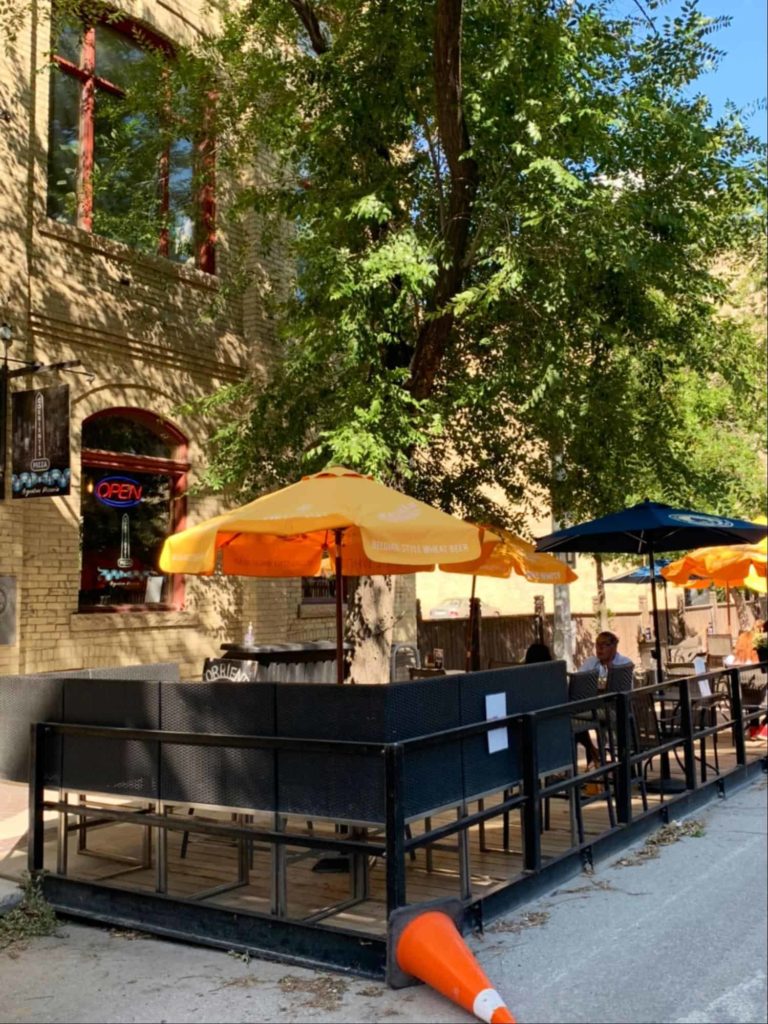 Corrientes Argentine Pizzeria is a prime patio choice in Winnipeg that presents a vibrant atmosphere and a unique culinary experience.
This place is famous for Argentine-style pizza, with the "Cuatro Quesos" pizza standing out. It's all about the crispy crust, fresh ingredients, and the unique blend of cheeses that ensure a remarkable taste.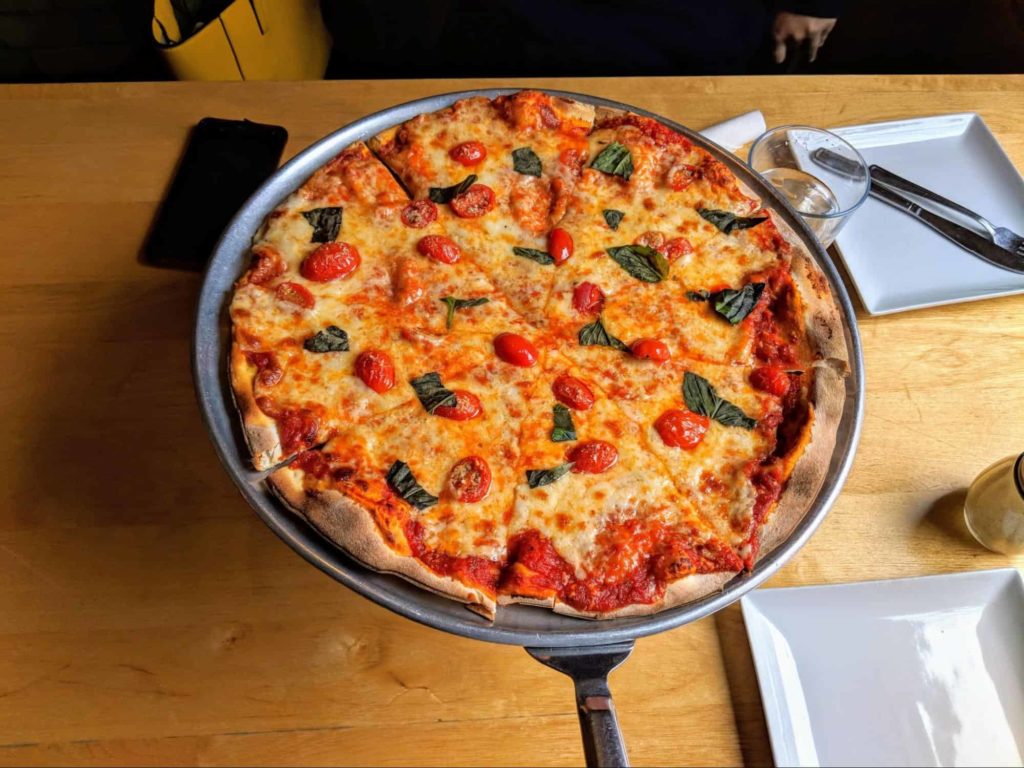 When it comes to drinks, the "Argento Malbec", an Argentine classic, pairs well with its pizzas, offering a balanced mix of plums, black cherries, and notes of violet.
The patio at Corrientes offers more than just a place to sit. It's well-lit, comfortable, and provides views of nearby historic buildings, adding an extra layer to the dining experience.
Personally, I've enjoyed fantastic evenings here, eating delicious pizza while watching the sunset illuminating the vintage architecture.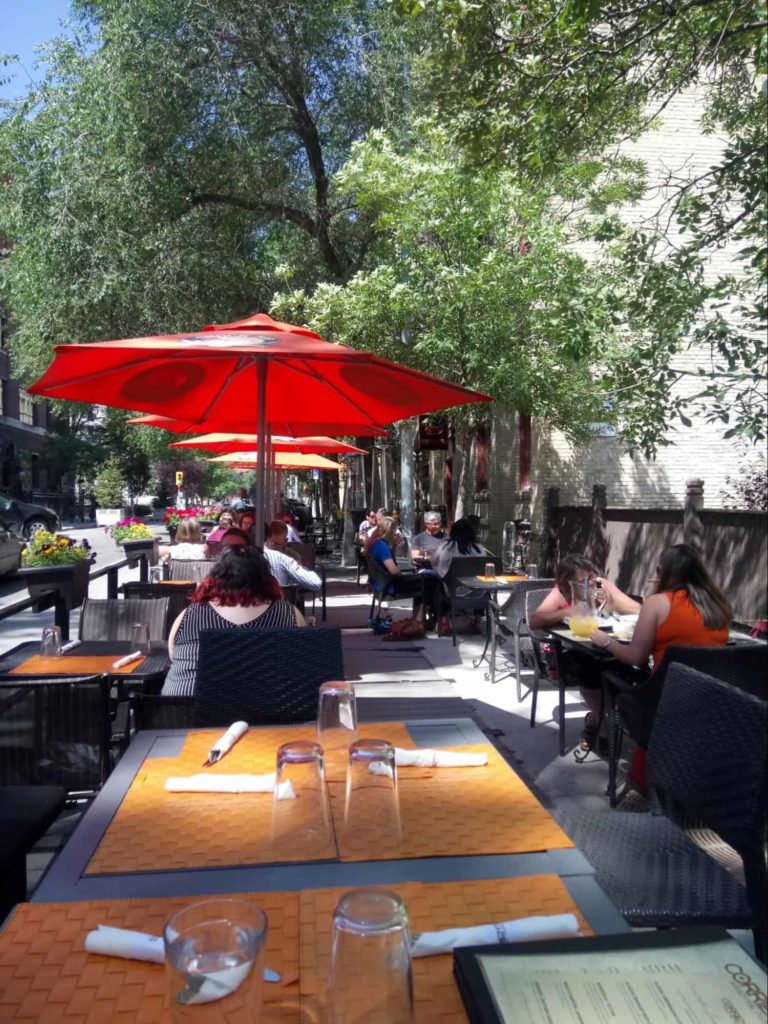 14. Inferno's Bistro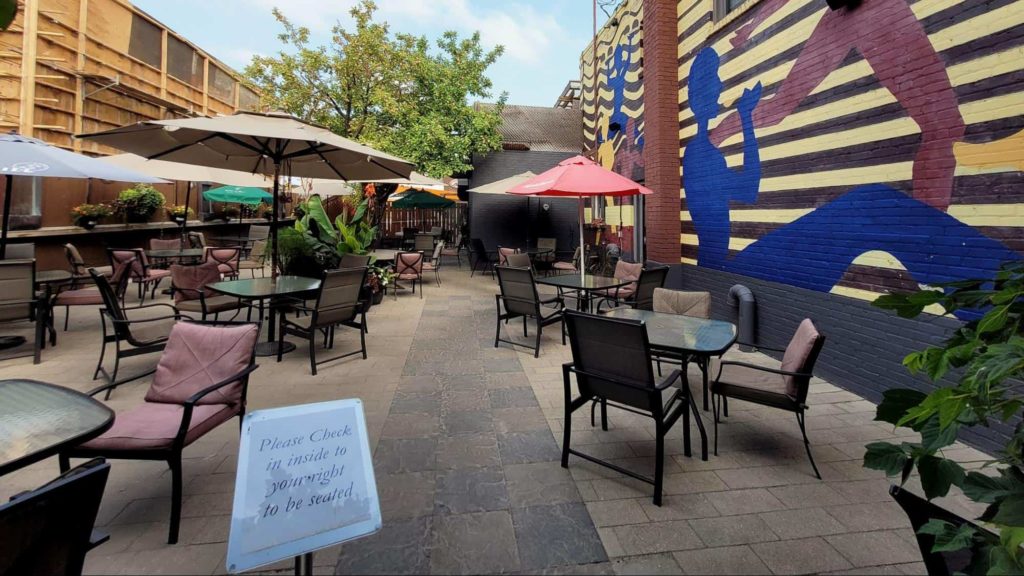 Inferno's Bistro is a gem in the heart of Winnipeg, known for its fusion of authentic French cuisine and an enchanting patio ambiance.
This establishment seamlessly combines the city's vibrant dining culture with a touch of European elegance, offering patrons a memorable culinary experience.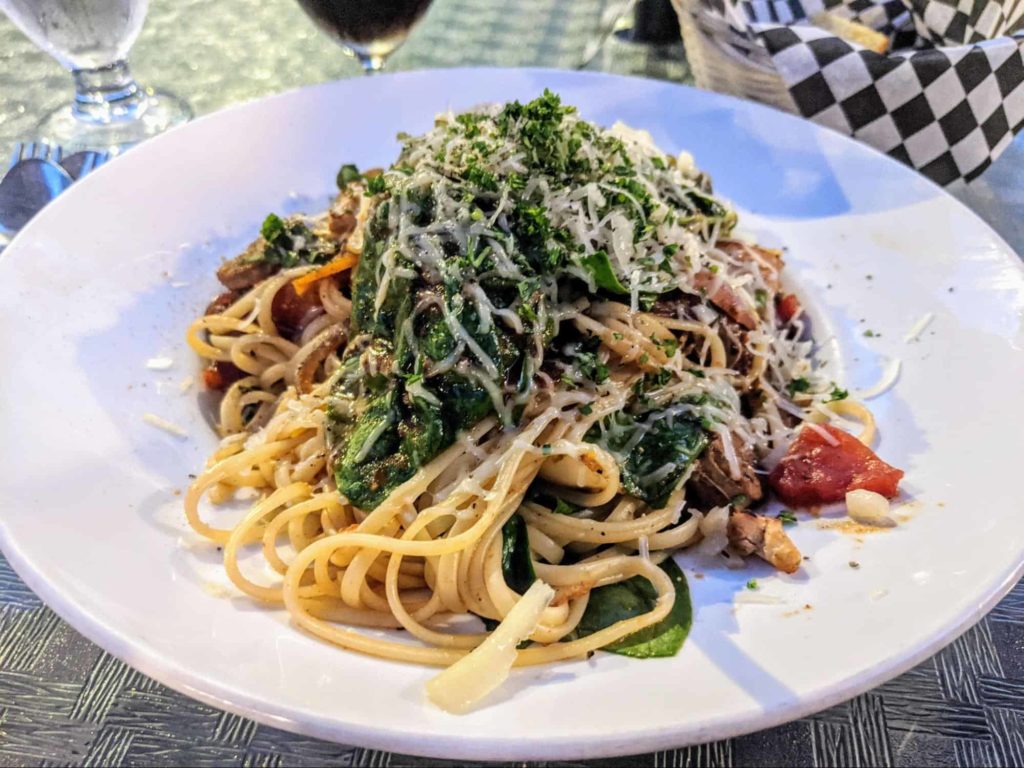 Inferno's Bistro boasts an array of dishes that will tickle your taste buds. But the real star here is its Medallions de Boeuf Sirloin Poivree — a plate filled with prime-aged sirloin topped with a brandied peppercorn sauce.
Pair this with a glass of its recommended Chardonnay, and you're in for a treat.
The patio of Inferno's is a sight to behold, offering an intimate space with a European flair. Surrounded by greenery, it provides a tranquil haven right in the heart of the city.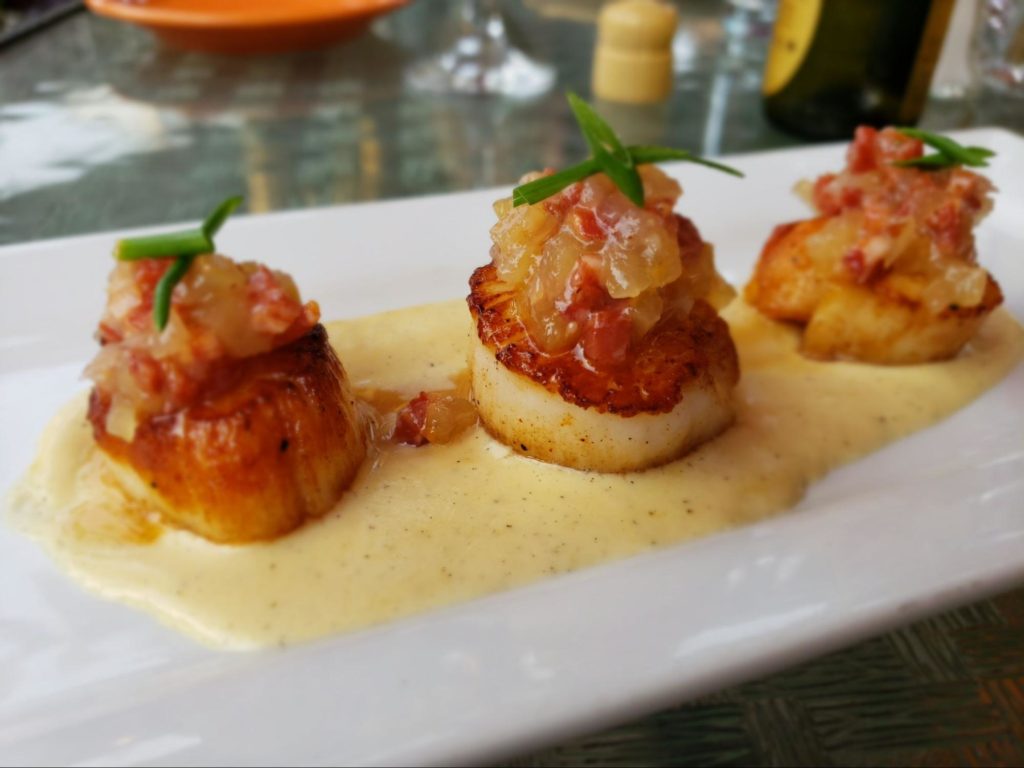 Here, you will always find guests lingering on the patio, captivated by how the setting sun casts a warm, inviting glow, enhancing the overall dining atmosphere.
15. Nicolino's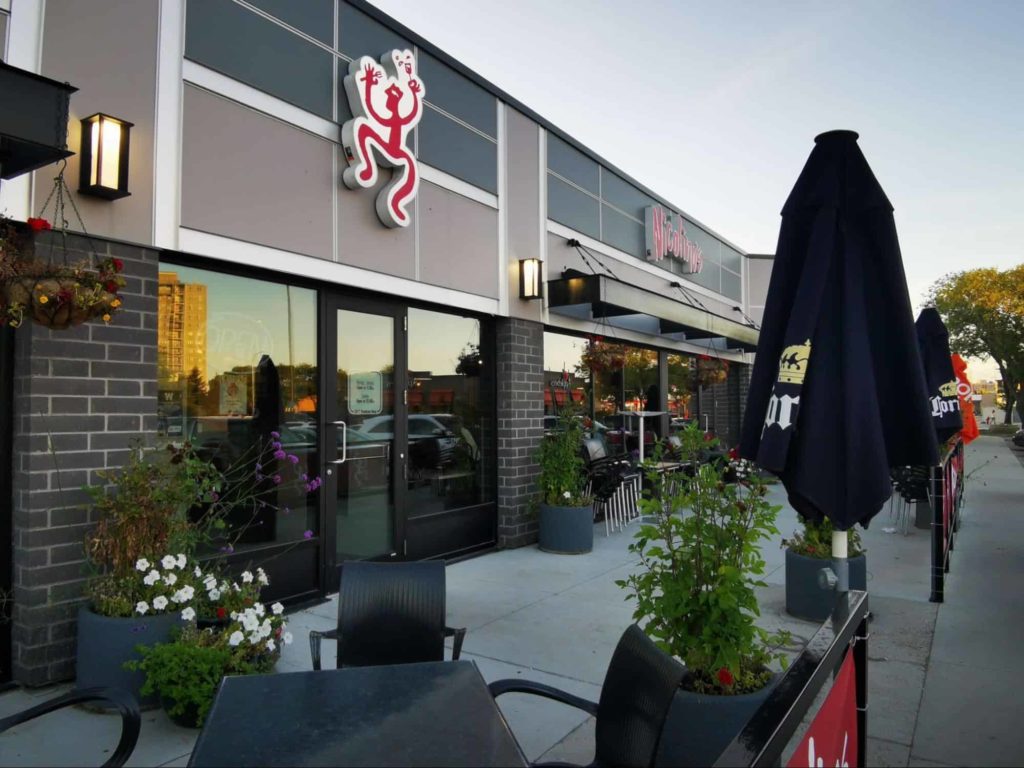 Nicolino's is a prime spot for those seeking both exceptional Italian cuisine and a cozy patio setting along the Pembina highway.
Its charming patio is a mix of casual elegance and comfortable design that complements the restaurant's specialty — authentic Italian dishes with a modern twist.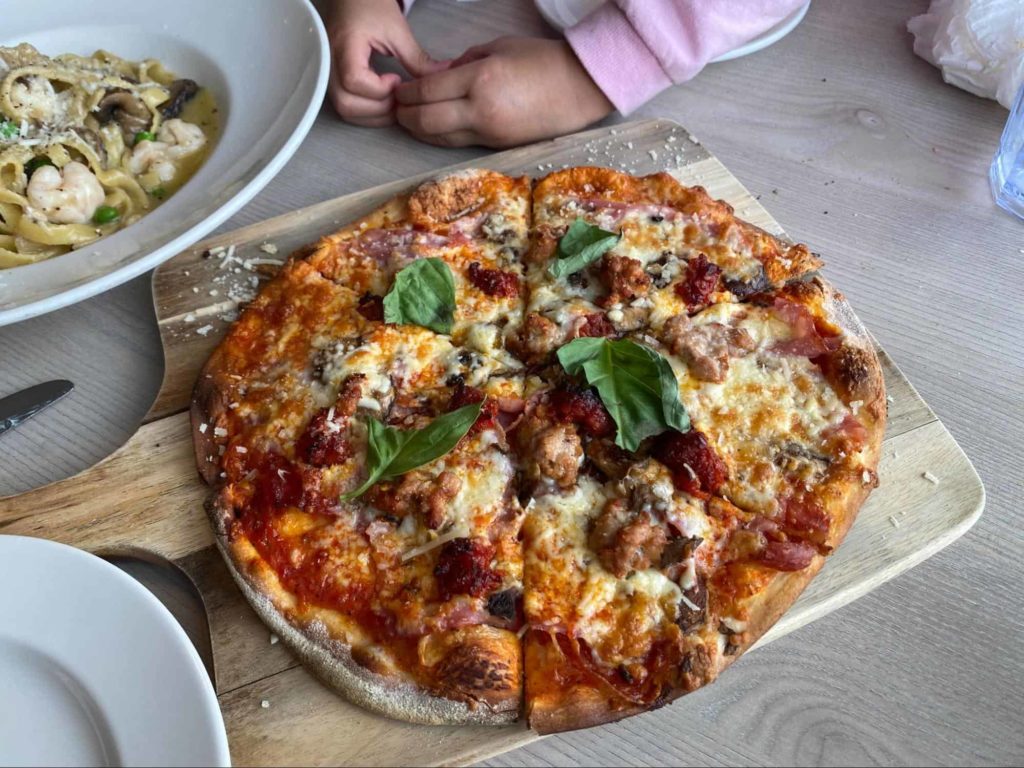 The house-made Parma & Arugula is a must-try, and its vast selection of Italian wines complements the dish perfectly.
A visit to Nicolino's patio promises delectable food and an inviting ambiance. The well-lit outdoor space is filled with chatter and laughter, creating an inviting social atmosphere.
As a local who frequents Nicolino's, I can confidently say that it never disappoints. During my last visit, I was entranced by the live music played on the patio, which added an extra layer of enjoyment to the delightful dining experience.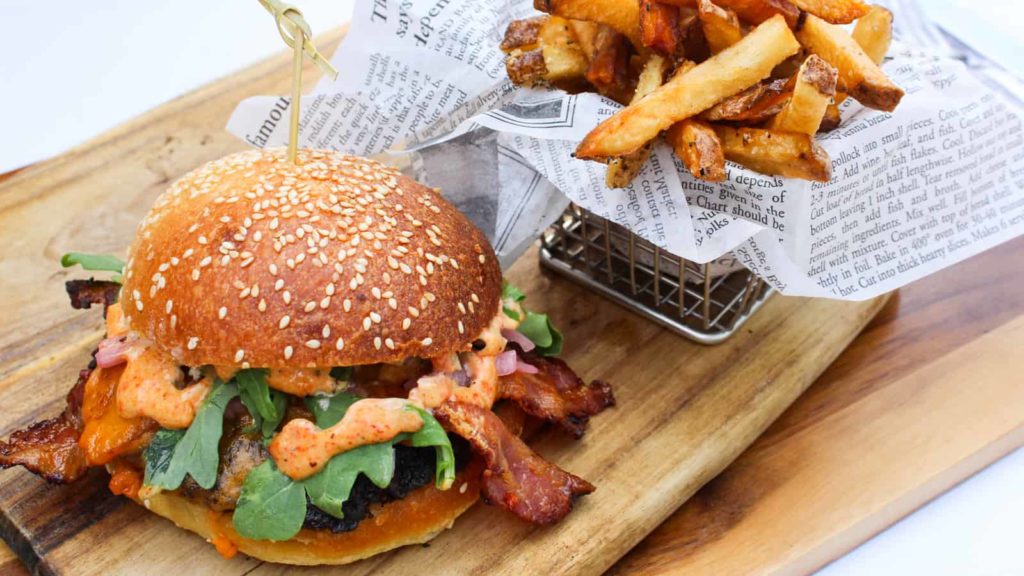 So, Nicolino's is definitely a standout when it comes to Winnipeg's best patio dining scene, offering a unique blend of gastronomic delights, a serene ambiance, and unforgettable experiences.
16. Bar Italia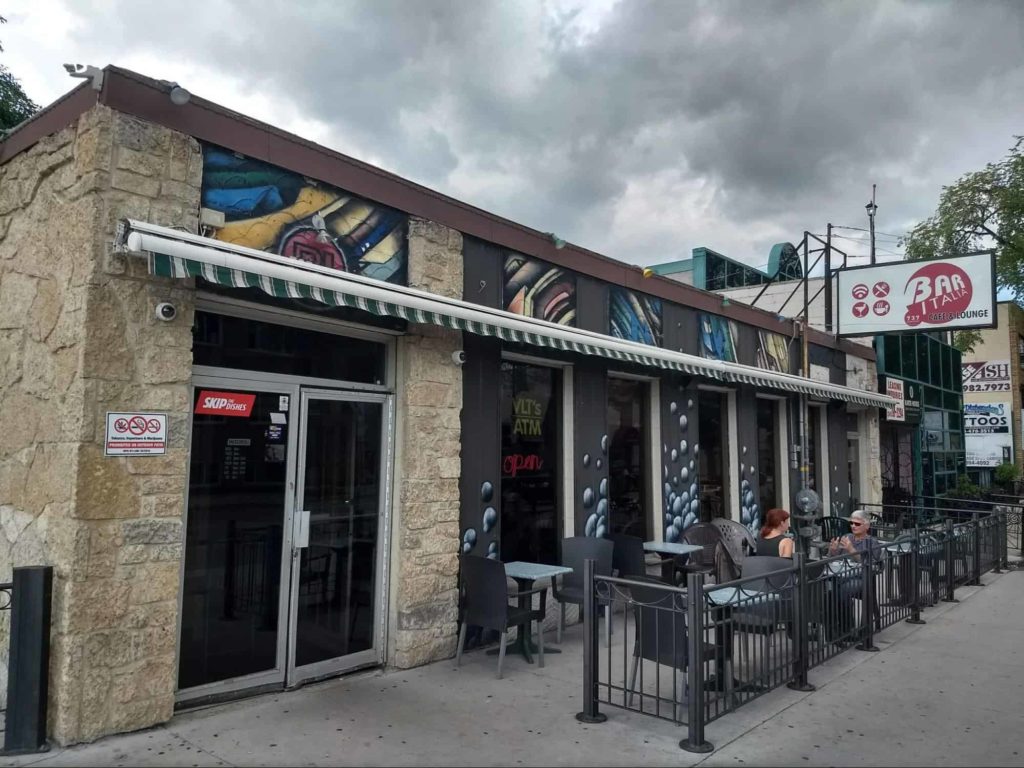 Bar Italia's patio is a gem in the heart of Winnipeg's bustling nightlife scene. Known for its vibrant ambiance and casual setting, it serves as an ideal destination for those who crave an eclectic mix of food, drinks, and socializing.
From the name itself, its specialty here is a unique twist on classic Italian cuisine, with Neapolitan Pizza being a local favorite. For drinks, the Sicilian Kiss cocktail is a blend that simply cannot be missed.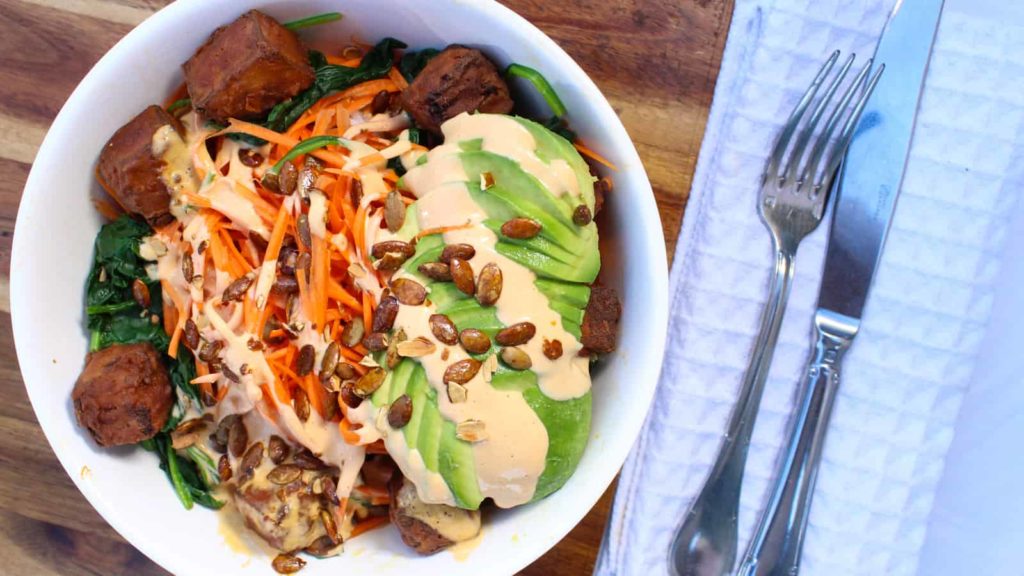 The patio at Bar Italia is an embodiment of the city's lively spirit. Its string lights add a warm glow to the space while the sound of lively chatter fills the air, making the whole experience genuinely engaging.
Being a Winnipeg local, I've spent numerous evenings at Bar Italia. Every time I dine here, I've noticed how the atmosphere tends to bring people together.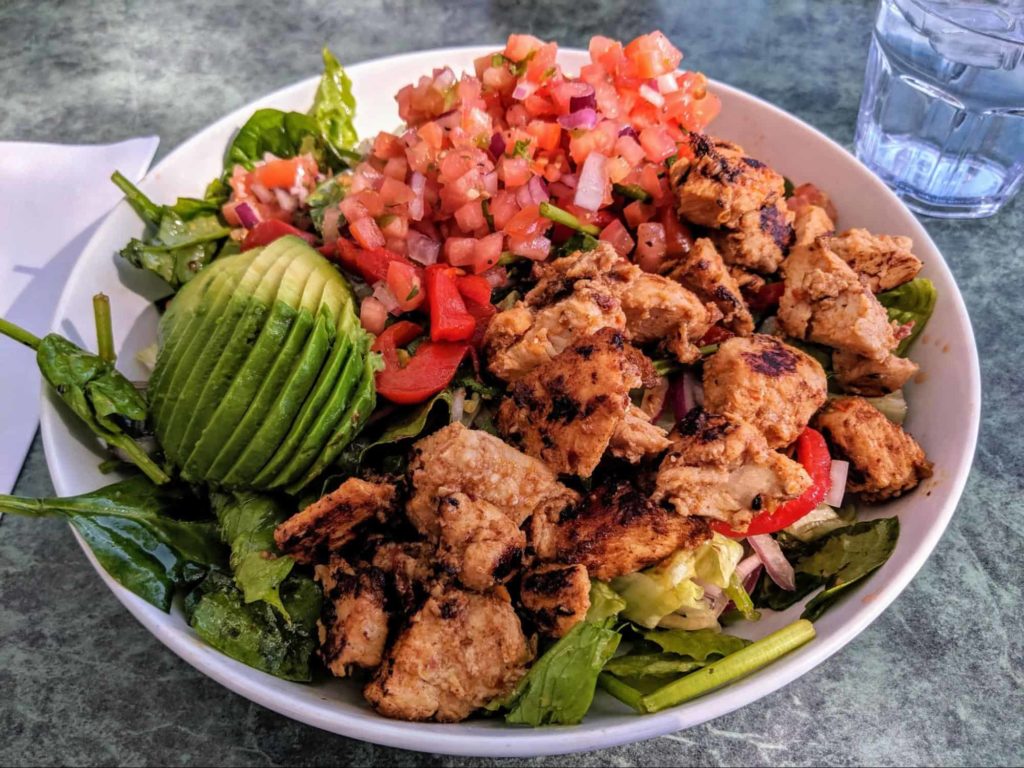 This camaraderie and sense of community make Bar Italia's patio stand out among Winnipeg's patio scenes. In essence, a visit to the bar is not just about dining; it's about immersing oneself in an authentic slice of Winnipeg's social life.
17. Cargo Bar
Cargo Bar is a dynamic fixture in the city's seasonal dining scene. As a fully outdoor establishment, it embraces the warmer months from April to September, offering a refreshing haven for those seeking to dine al fresco.
Here, the atmosphere is palpably vibrant, thanks to the modern, trendy design that effortlessly merges urban chic with a laid-back vibe.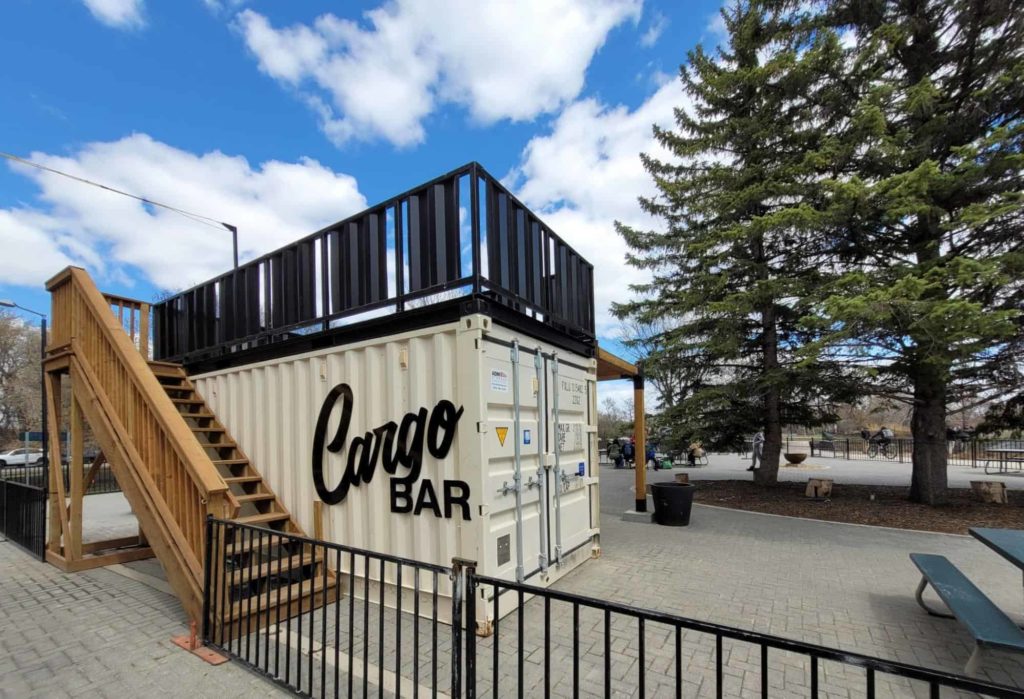 The menu at Cargo Bar offers a delightful range of cocktails and cuisine, showcasing the diversity of Winnipeg's culinary scene.
A favorite among regulars is its hand-crafted pizza, boasting unique flavor combinations that are a testament to the restaurant's innovative spirit.
One of the highlights of Cargo Bar is its rooftop patio, a rare find in the city. This elevated oasis also provides stunning views of the Winnipeg skyline.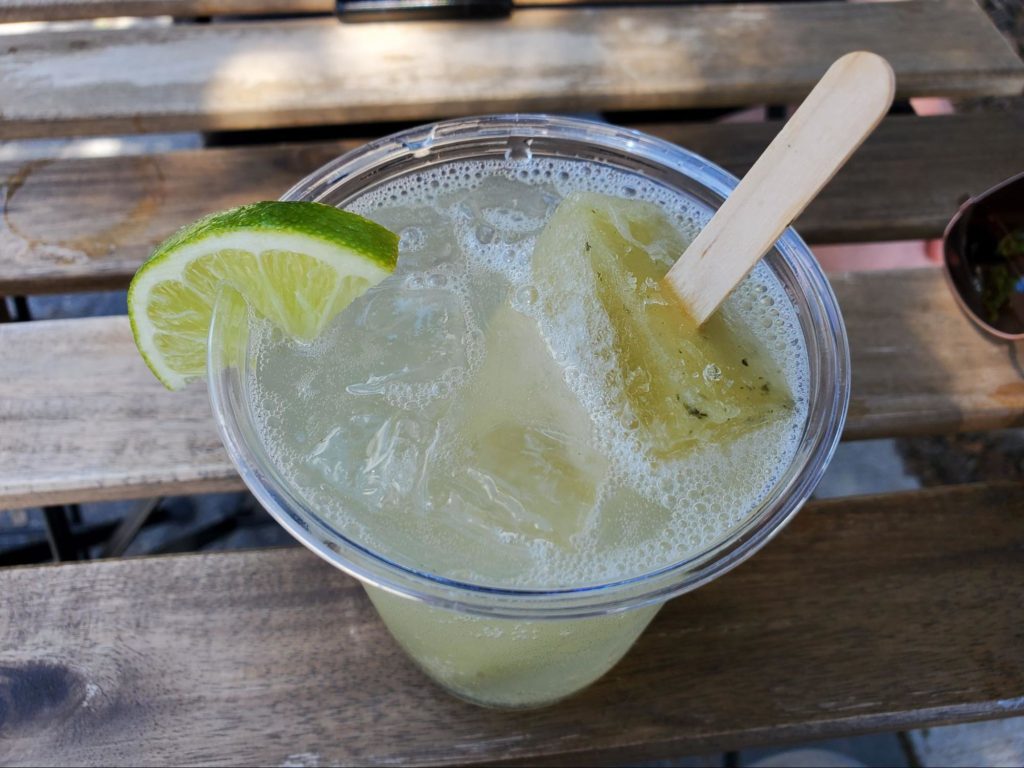 With that, Cargo Bar's appeal lies not just in its tantalizing menu or the enchanting rooftop views but in the way it intertwines both to curate a memorable dining experience.
18. Chaise Café & Lounge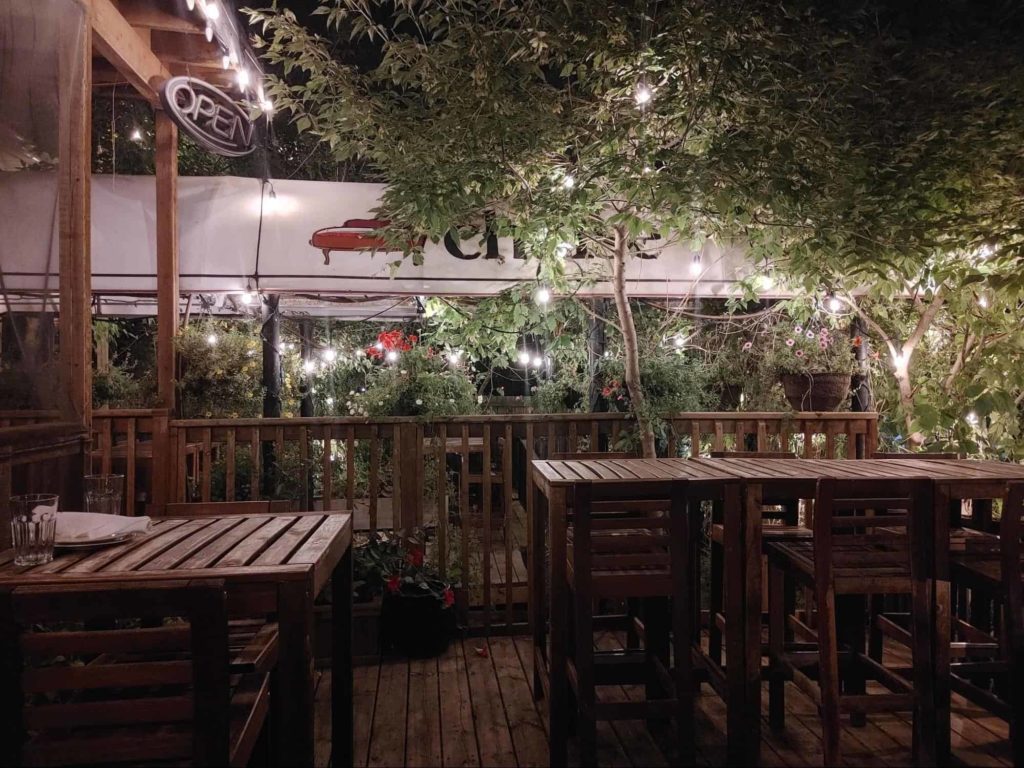 Located in the heart of Winnipeg, Chaise Café & Lounge boasts one of the most enchanting patios in the city.
As you step into its outdoor space, you're greeted by a warm and cozy ambiance punctuated by the gentle rustle of trees and the soft chatter of fellow diners. A key highlight of Chaise Café & Lounge is its gourmet offerings.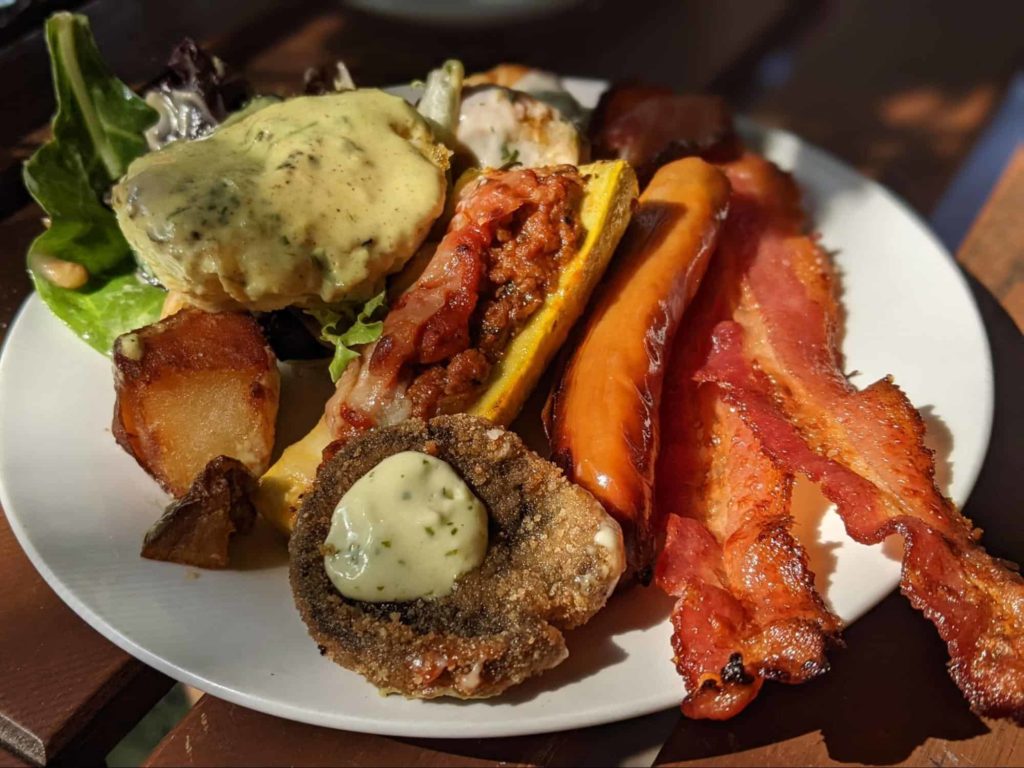 Its signature dishes, especially the truffle penne, have become the talk of the town. Complement it with its refreshing signature cocktail, and you have a meal fit for royalty.
Speaking from personal experience, there's nothing like grabbing a seat here just as dusk settles in, with the patio lights casting a soft glow, enhancing the entire dining vibe. It's a memory that still brings a smile to my face.
When in Winnipeg and looking for a fusion of exemplary service, indulgent food, and an inviting outdoor setting, Chaise Café & Lounge should be high on your list.