Ultimate List of Date Ideas in Winnipeg (2023)
Are you tired of going to the same old places with your significant other and looking for something new to do? Or perhaps you're planning a first date and want to make a great impression?
Well, look no further because we have compiled the ultimate list of date ideas in Winnipeg that will suit every budget and preference.
We've got you covered, regardless if you are looking for a fun and lighthearted activity or a more romantic and intimate evening.
And from unique and unconventional experiences to traditional and classic options, we've curated a diverse selection of date ideas that will make your next outing unforgettable.
So, sit back, relax, and let us guide you through Winnipeg's best date ideas!
Fun Date Ideas in Winnipeg
Skate at Wheelies Roller Rink.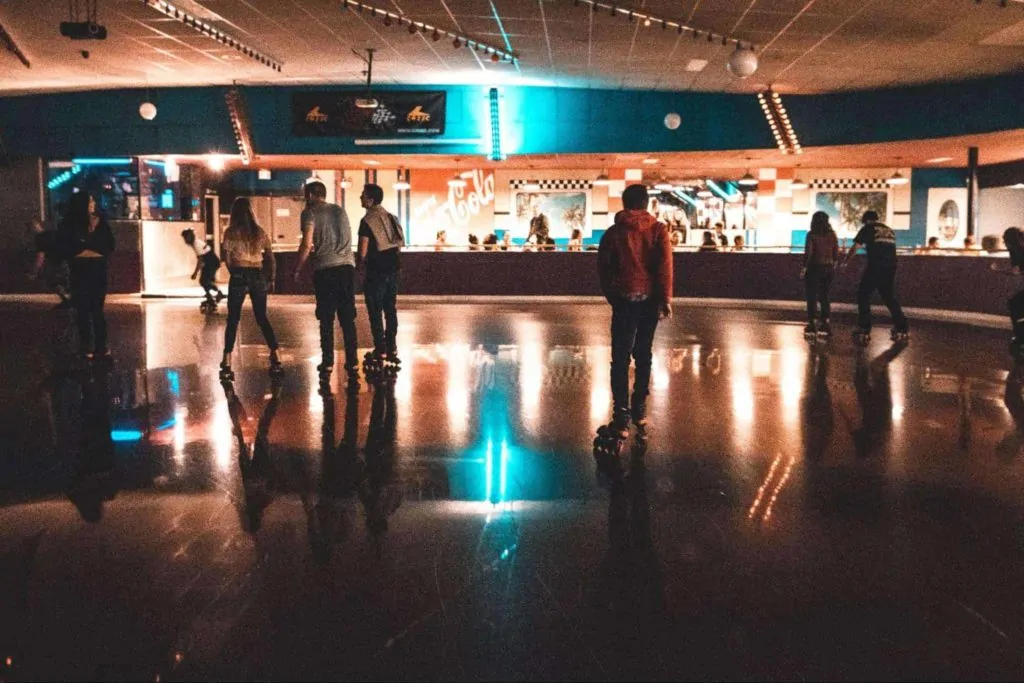 Website
https://wheeliesrollerrink.com/
Address
210 Enniskillen Ave, Winnipeg, MB R2V 0H5, Canada
Contact Number
+1 204-988-5060
Operating Hours
Monday Closed

Tuesday 6:30–8:30 PM

Wednesday 6:30–8:30 PM

Thursday 1–3:30 PM

Friday 1–3:30 PM, 7–10 PM

Saturday 12:30–3:30 PM, 7–9:30 PM

Sunday 12:30–3:30 PM

Rates/Fees
Tuesday to Thursday:

Adult - $10

12 & under - $5

Friday to Sunday:

All ages - $12
Roller skating is a classic date activity that never goes out of style, and Wheelies Roller Rink is the perfect place to do it.
This retro-inspired rink is located north of Winnipeg and offers a fun and lively atmosphere that is perfect for a night out with your significant other.
When you arrive at Wheelies, you'll be greeted by the bright neon lights and upbeat music that set the tone for the evening. And after lacing up your skates to hit the rink, you'll find a smooth, polished surface perfect for skating.
If you and your significant other are beginners, don't worry — plenty of helpful staff members can assist you with getting started and offer tips on improving your technique.
More importantly, one of the best things about Wheelies Roller Rink is that it offers a variety of skating options including public skating, skating lessons, and even renting the whole rink for a private event.
You can also participate in one of the themed skating events the rink hosts yearly. It has hosted several themed parties, like disco nights, the 80s, and even late-night skating.
Attend Wonder Shows.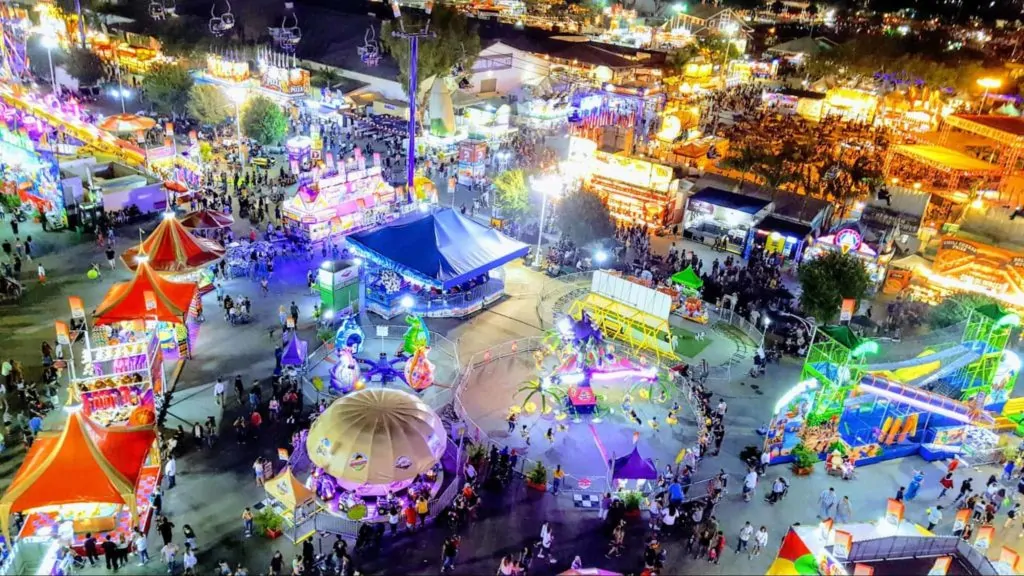 The Wonder Shows is a beloved fair carnival that has delighted Winnipeggers since 1963 with its heart-racing amusement park rides and entertaining games.
It is an annual event that takes place in Assiniboia Downs during the spring, typically in May. It runs for a month, with its doors open every Friday, Saturday, and Sunday throughout the event.
This carnival is especially popular in Winnipeg, and it offers a fantastic atmosphere with vibrant lights, energetic music, and a festive ambiance that's guaranteed to lift your spirits.
Additionally, it provides a lot of attractions, including thrilling rides, classic carnival games, and delicious food options. It's a fantastic opportunity to unwind and have a blast.
With so much to explore and enjoy, attending a fair carnival like the Wonder Shows is a great way to spend quality time with your significant other and make some cherished memories together.
Climb at The Hive Climbing & Fitness Winnipeg.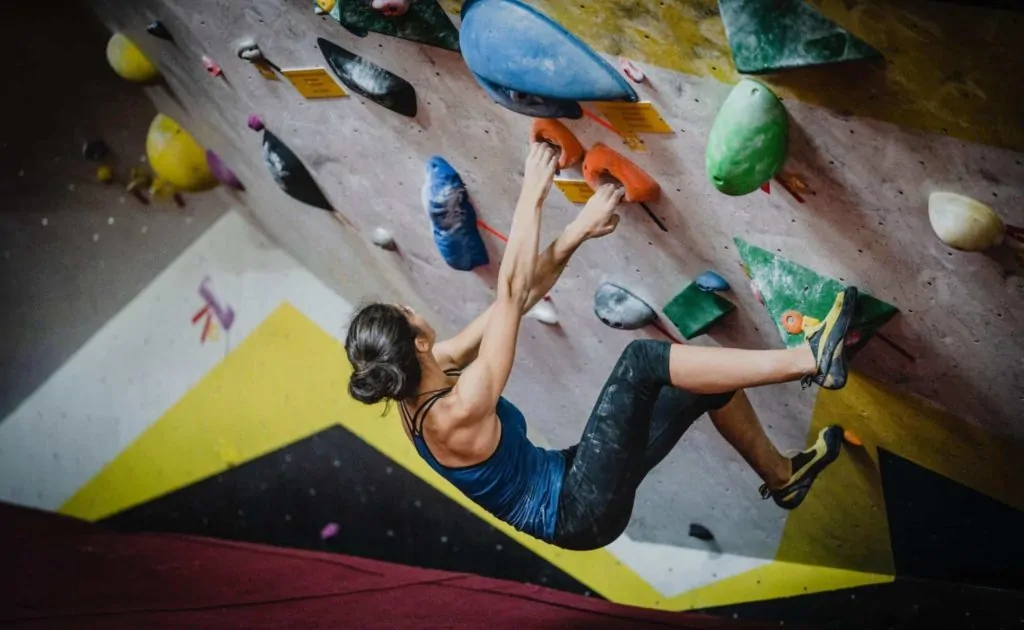 Website
https://hiveclimbing.com/winnipeg/
Address
960 Lorimer Blvd #7, Winnipeg, MB R3P 1G1, Canada
Contact Number
+1 204-306-8113
Operating Hours
Monday 2–10 PM

Tuesday 12–10 PM

Wednesday 12–10 PM

Thursday 12–10 PM

Friday 2–10 PM

Saturday 10 AM–8 PM

Sunday 10 AM–8 PM

Rates/Fees
Day Pass (ages 18+) - $29.50

Youth (6-17) - $20.50

Youth (5 and below) - $16.50
Another fun date idea is heading to The Hive Climbing & Fitness Winnipeg. This indoor climbing gym offers a unique and challenging experience perfect for couples looking to break a sweat and try something new.
With a range of difficulty levels and routes available, The Hive is perfect for both seasoned climbers and beginners alike.
In fact, the gym's supportive and encouraging community makes it an ideal place to bond with your partner and encourage each other as you climb to new heights.
Go ice skating.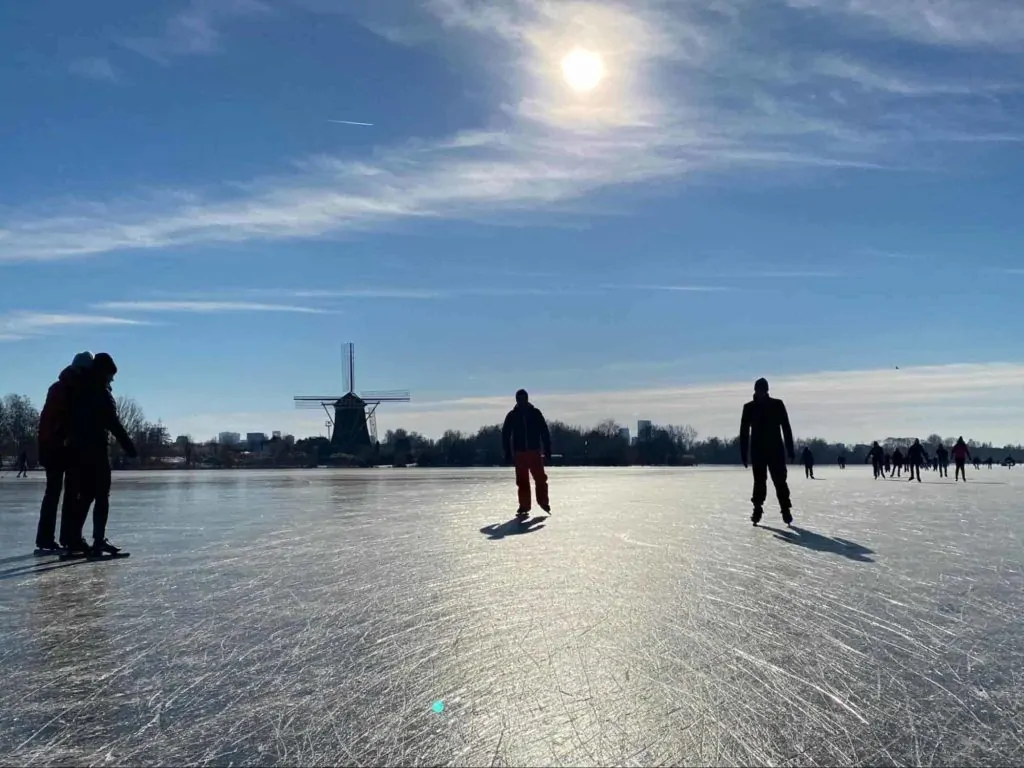 Including ice skating in your fun winter date ideas is a must-do. There's something magical about gliding across the ice with your significant other that makes for a truly memorable experience.
And as most of us know, Winnipeg is known for its cold winters, but that doesn't mean you can't have a good time outdoors. Skating is a classic winter activity, and there are plenty of rinks and frozen ponds around the city.
Namely, The Forks, St. Vital Park, and Assiniboine Park are great skating spots to check out. And remember to dress warmly and snap some pictures too!
So, if you're looking for a fun and euphoric way to spend a winter day in Winnipeg, ice skating with your partner is worth considering.
Skating while holding hands with your partner has a romantic spark, regardless of whether you're an amateur or a recreational ice skater.
Play in one of the city's escape rooms.
Enigma Escapes
Time Lapse Escape Rooms
GET OUT! Escape Rooms Inc.
Website
https://www.enigmaescapes.com/
https://timelapseescape.com/
https://www.getoutescaperooms.com/
Address
980 Lorimer Blvd Unit 4
654 King Edward St
420 Des Meurons St #115
Contact Number
+1 204-219-0014
+1 204-487-2262
+1 204-231-4903
Operating Hours
Monday - Thursday: 1–9 PM

Friday: 1 PM–12 AM

Saturday: 11 AM–8 PM

Sunday: 12–8 PM

Tuesday - Thursday: 3–9:30 PM

Friday - Saturday: 12:30–11 PM

Sunday - Monday: 12:30–9:30 PM

Sunday - Thursday: 1–10 PM

Friday - Saturday: 1–11:30 PM

Rates/Fees
Ranges from $20 to $23 per player
$25 per player
Ranges from $25 to $35 per player
Another thrilling and exciting date idea is trying out one of Winnipeg's escape rooms! There are several establishments to choose from, each offering a unique and entertaining experience.
Working together to solve puzzles and escape before time runs out is not only a fun challenge but also the perfect opportunity to bond with your date.
You'll need to communicate effectively, share ideas, and work as a team to succeed, which can be an excellent way to build trust and strengthen your relationship.
Also, these escape rooms have many themes and difficulty levels available. If you're in the mood for a spooky mystery, a thrilling adventure, or even a challenging brain teaser, you and your partner will definitely enjoy it all.
Romantic Date Ideas in Winnipeg
Attend couples massage therapy.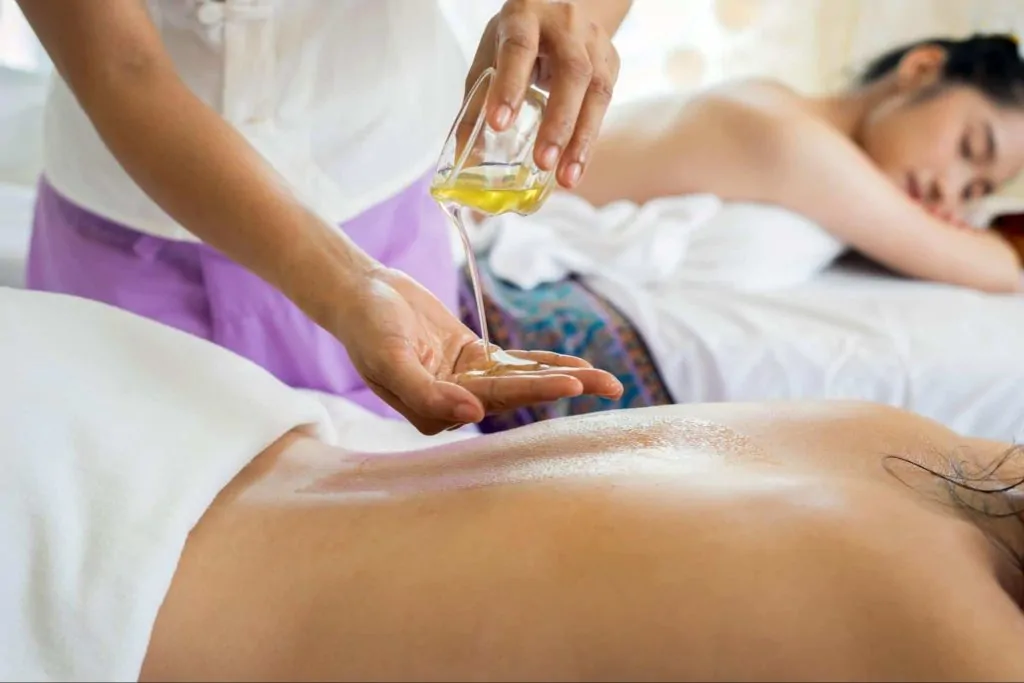 A couples massage therapy session can provide a relaxing and intimate experience for you and your partner.
The gentle touch of the massage therapist can help to release tension and promote relaxation, while the soothing ambiance of the spa can create a romantic atmosphere.
Additionally, attending a couples massage therapy session can be a great way to connect with your partner on a deeper level, as you both focus on peace and being present in the moment.
You can check out these spas that offer couples massages in Winnipeg:
The Pure Escape Massage Therapy
Spa Botanica
Ten Spa
Thermëa by Nordik Spa-Nature
Urban Oasis Mineral Spa
Website
https://www.thepureescape.ca/
https://spabotanica.ca/
https://www.tenspa.ca/
https://app.thermea.ca/
https://www.urbanoasismineralspa.com/
Address
698 Corydon Ave Unit 102, Winnipeg
1459-C Corydon Ave, Winnipeg
222 Broadway, Winnipeg
775 Crescent Dr, Winnipeg
1445 Portage Ave, Winnipeg
Contact Number
+1 204-488-0815
+1 204-489-8107
+1 204-946-6520
+1 855-284-6868
+1 204-783-8131
Operating Hours
Monday to Friday: 10 AM–8 PM

Saturday: 9 AM–3 PM

Sunday: Closed

Monday to Saturday: 10 AM–8 PM

Sunday: Closed

Sunday to Monday: 9 AM–7 PM

Tuesday to Friday: 10 AM–8 PM

Saturday: 9 AM–8 PM

Everyday: 8:30 AM–10 PM
Monday to Friday: 10 AM–9 PM

Saturday: 10 AM–7 PM

Sunday: Closed
Have breakfast at Two Kelly's Cafe.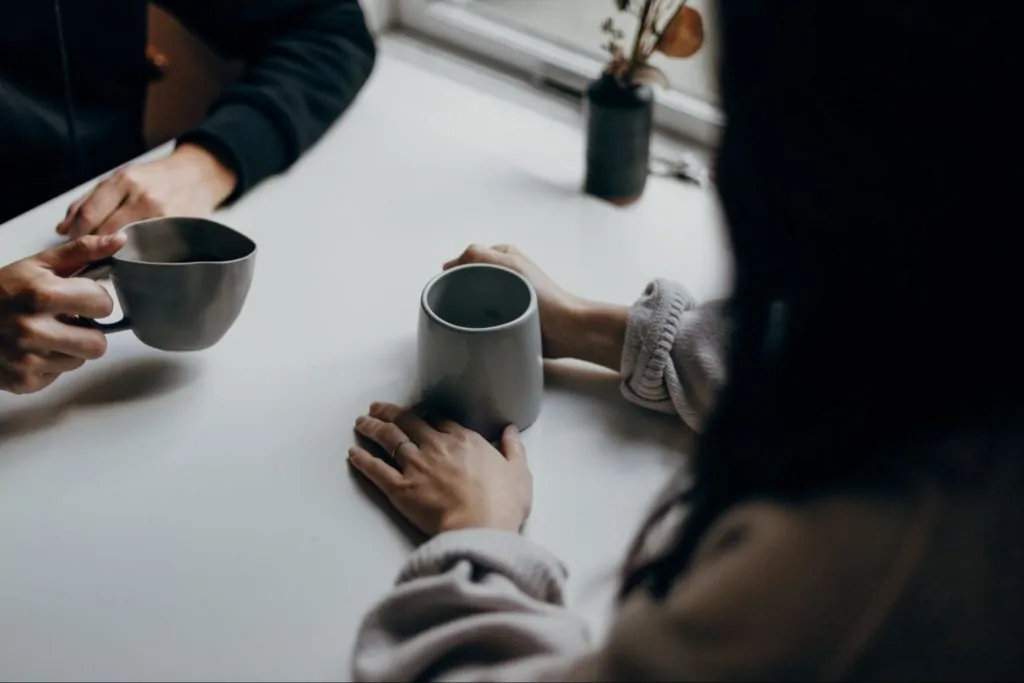 Website
https://2kellyscafe.ca/
Address
81 Garry St #3, Winnipeg, MB R3C 4H4, Canada
Contact Number
+1 204-942-4020
Operating Hours
Monday 8:15 AM–3 PM

Tuesday 8:15 AM–3 PM

Wednesday 8:15 AM–3 PM

Thursday 8:15 AM–3 PM

Friday 8:15 AM–3 PM

Saturday 9 AM–1 PM

Sunday Closed
If you're looking for a cozy and romantic spot to start your day, consider having breakfast at Two Kelly's Cafe.
This charming cafe offers a warm and inviting atmosphere, perfect for a morning date. Start your day with a delicious cup of coffee and a plate of its famous homemade pancakes made with local Manitoba maple syrup.
It also has vegan and gluten-free options, ensuring that there is something for everyone to enjoy.
The cafe's rustic decor and friendly staff make it a great place to relax and enjoy a leisurely breakfast with your significant other.
And overall, Two Kelly's Cafe is the ideal destination for a romantic breakfast date, leaving you feeling content and satisfied.
Fine dine at 529 Wellington Steakhouse.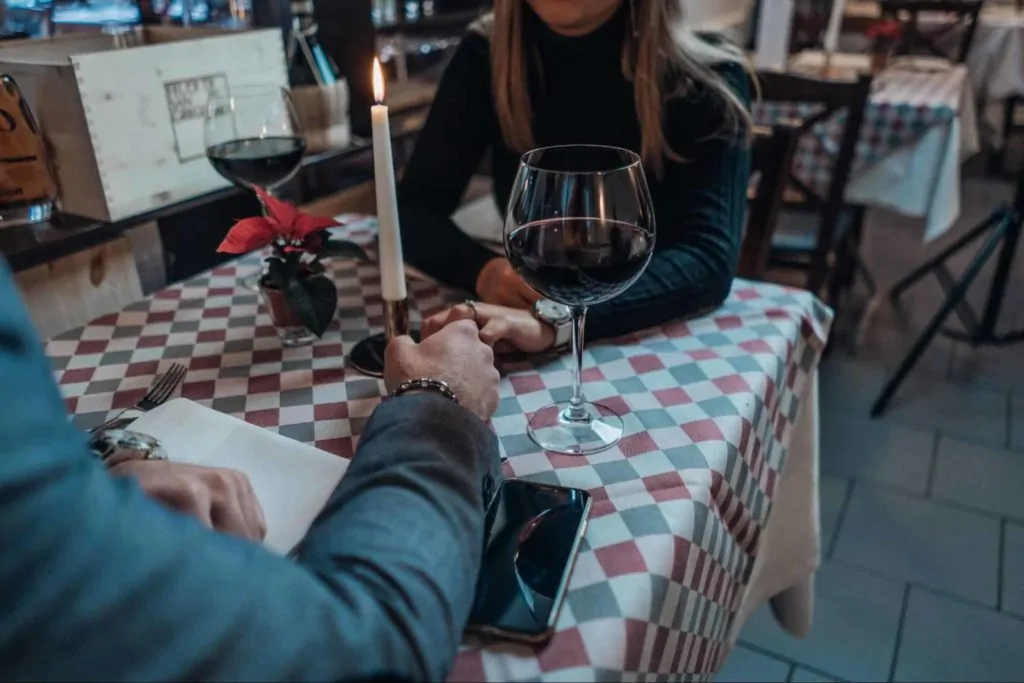 Website
https://529wellington.ca/
Address
529 Wellington Crescent, Winnipeg, MB R3M 0B9, Canada
Contact Number
+1 204-487-8325
Operating Hours
Weekdays 11:30 AM–2 PM, 4:30–10 PM

Saturday 4:30–10 PM

Sunday 4:30–9 PM
If you're looking for the most romantic place to go for a date, a fine dining restaurant must be on your top list. And in Winnipeg, I recommend eating at the 529 Wellington Steakhouse.
This upscale restaurant offers a fine dining experience perfect for couples who want to indulge in delicious food and impeccable service.
The menu features top-quality cuts of steak, seafood, and other delectable dishes, all prepared with the utmost care and attention to detail.
The elegant decor and cozy ambiance of the restaurant create a romantic atmosphere that will set the mood for a special night out.
Whether you're celebrating an anniversary or simply looking to impress your significant other, 529 Wellington Steakhouse is an excellent choice for a memorable date night in the city.
Cheap Date Ideas in Winnipeg
Have an ice cream date.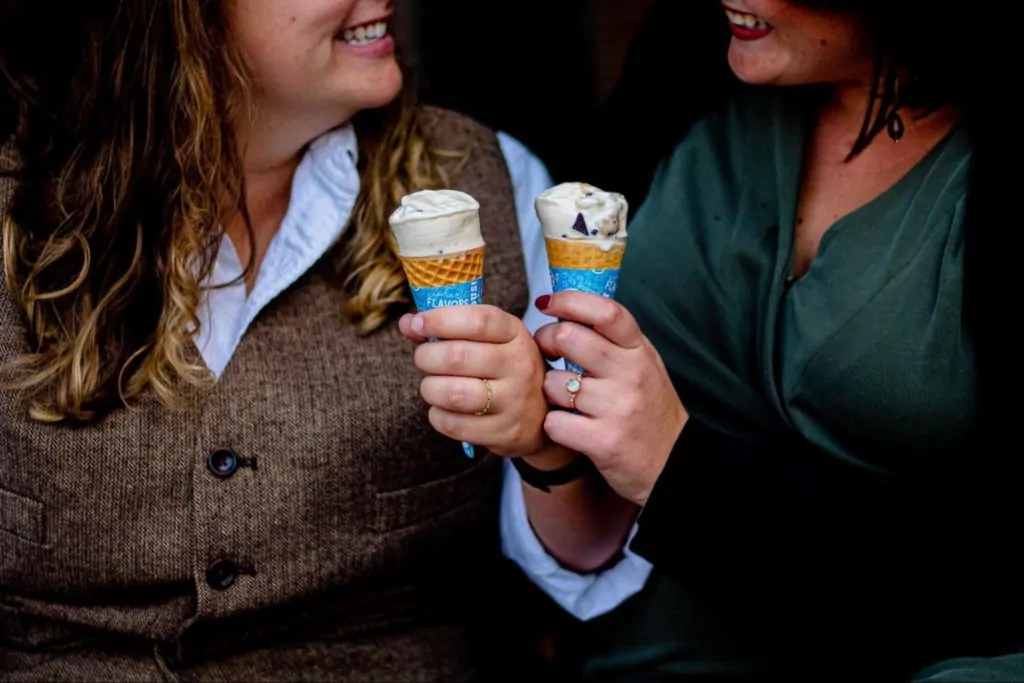 Opting for an ice cream date is a delightful and inexpensive way to enjoy each other's company. The city has a variety of ice cream shops that offer different flavors and toppings to satisfy your cravings.
You can head to the Forks and grab a cone from the local ice cream truck or visit one of the many independently owned ice cream parlors scattered throughout the city.
Not only is it an affordable option, but it's also a great way to beat the summer heat and enjoy some quality time with your date. Plus, who doesn't love ice cream?
Watch the sunset or sunrise.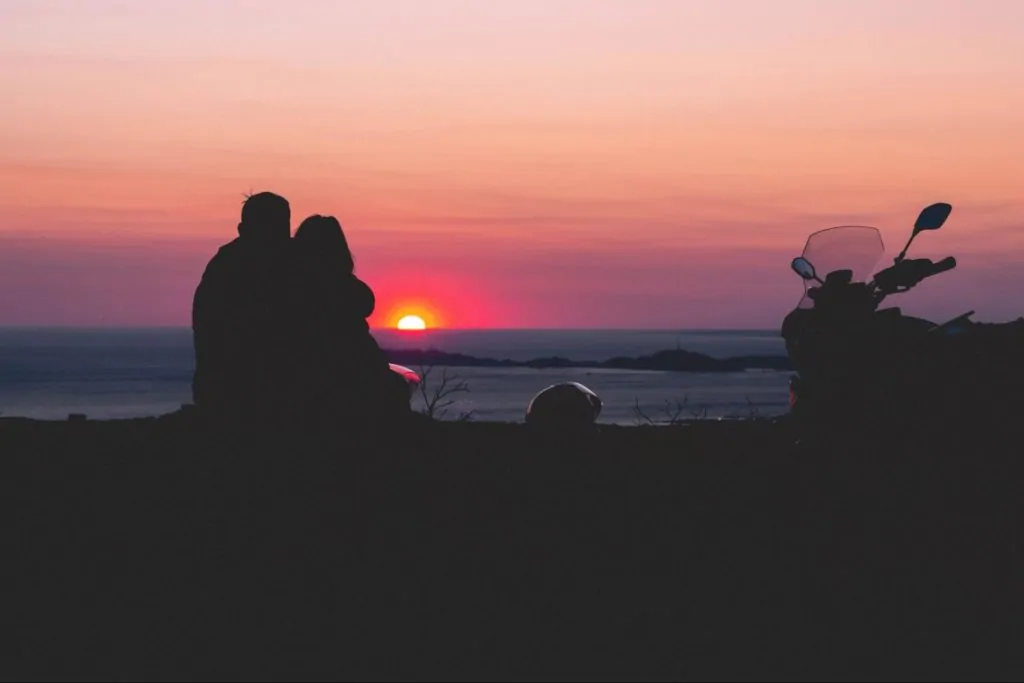 Watching the sunrise or sunset is a great date idea; it's cheap and romantic too. The city boasts several spots where you can witness the sun setting or rising over the horizon without spending any money.
One option is The Forks, a historic site with a fantastic view of the Red River at sunrise. Another option is Assiniboine Park, which offers a romantic atmosphere for a sunset picnic by the duck pond.
For a more tranquil and secluded experience, you can also try La Barriere Park, just a few miles south of Winnipeg.
Regardless of where you go, watching the sun rise or set with your loved one is ideal for a peaceful and intimate moment without breaking the bank.
Volunteer together.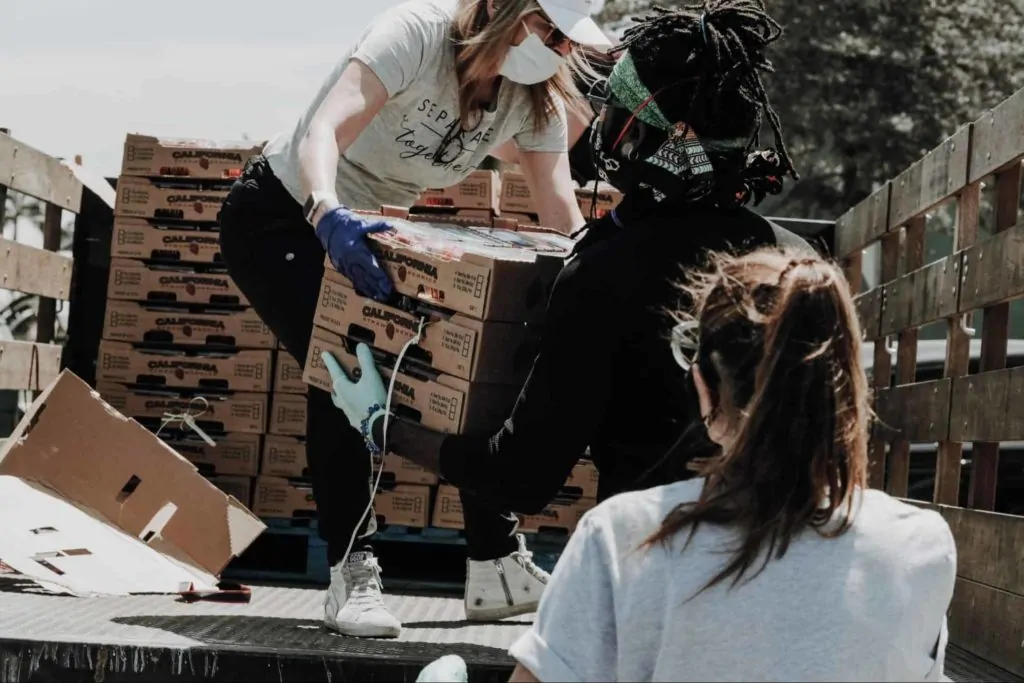 If you're looking for an accessible yet meaningful date idea, then consider volunteering together. Volunteering is a great way to give back to your community and provides an opportunity for you and your date to bond over a shared experience.
In Winnipeg, numerous organizations seek volunteers regularly, including local food banks, animal shelters, and community events.
Not to mention, volunteering can also be a great way to learn new skills, meet new people, and feel a sense of accomplishment. So why not try something different for your next date and make a difference in your community at the same time?
Hike or bike together.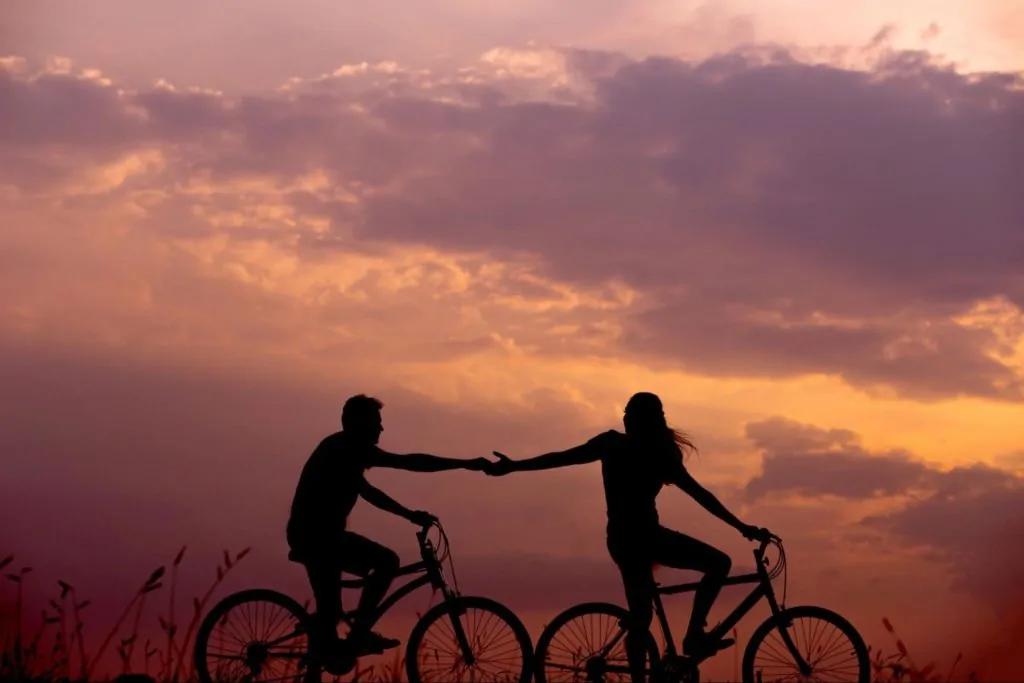 Hiking or biking is a great way to explore the scenic trails and parks in the city, and it's one of the cheap and perfect date ideas.
Winnipeg offers tons of outdoor spaces to choose from, such as the Assiniboine Park, the Forks, and the Kildonan Park, to name a few.
You can even pack a picnic, rent a bike or bring your own, and spend the day enjoying nature and each other's company.
This low-cost date option promotes physical activity, provides fresh air, and a chance to escape the busyness of the city.
Unique Date Ideas in Winnipeg
Take a couples cooking class.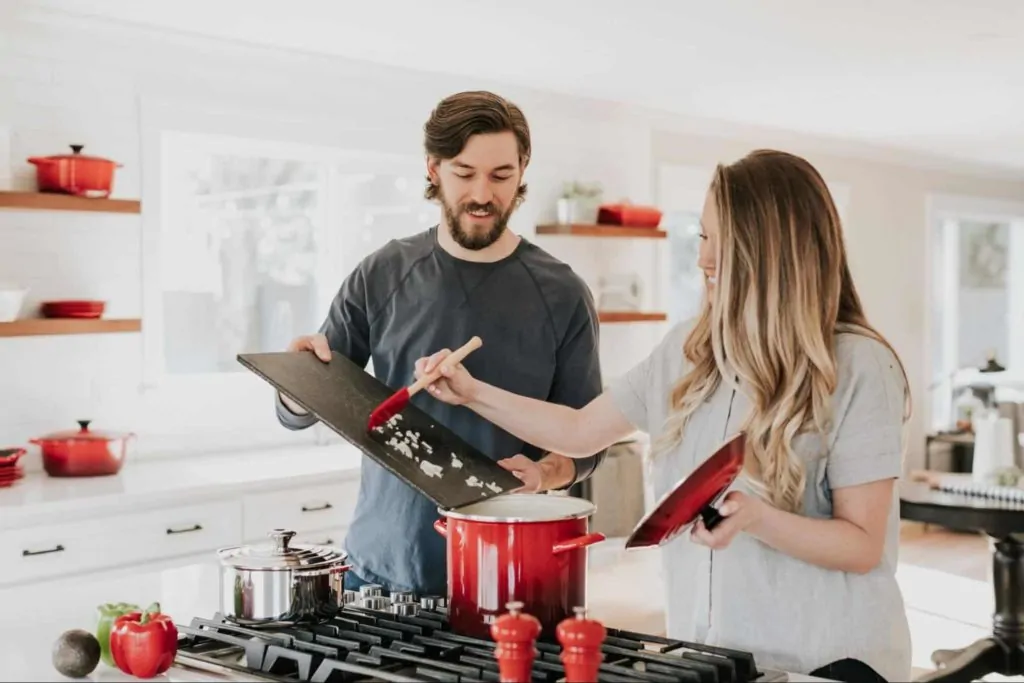 If you're thinking of unique date ideas, then taking a cooking class together could be a great option.
The Food Studio offers couples cooking classes where you and your partner can learn how to make a delicious meal together, all under the guidance of an experienced chef.
It has a range of classes to suit different tastes, from Italian cuisine to sushi-making.
Cozymeal is another company that provides cooking classes for couples. However, its classes are only available online.
But with Cozymeal, you can enjoy a hands-on cooking experience in the comfort of your home and sit down to enjoy your culinary creations with your date.
It's a great way to learn new skills, try new dishes, and bond with your partner over a shared love of food.
Get crazy at A Maze in Corn.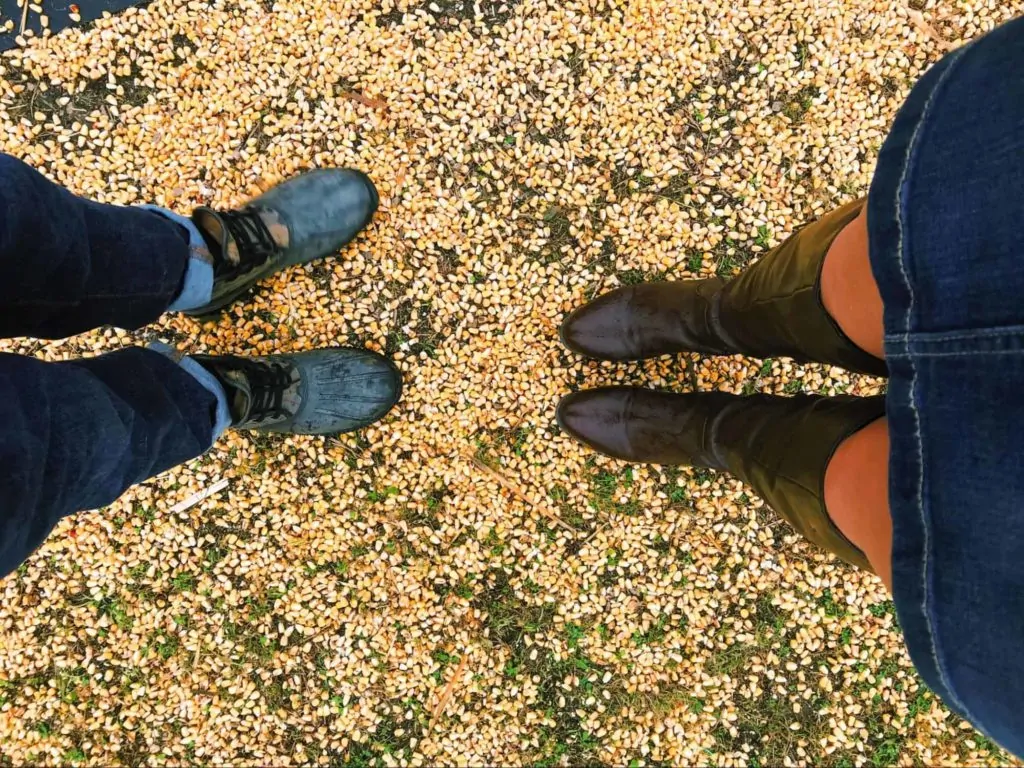 | | |
| --- | --- |
| Address | 1351 MB-200, Saint Adolphe, MB R5A 1A2, Canada |
| Contact Number | +1 204-883-2048 |
What's more special than getting crazy at A Maze in Corn? This attraction offers a wide range of activities, including navigating through corn mazes, exploring a petting zoo, and even getting lost in a giant straw bale maze.
In addition to the fun activities, A Maze in Corn also offers a unique atmosphere that sets it apart from typical date spots.
The serene rural setting provides a break from the hustle and bustle of city life, making it an ideal location to escape and unwind with your partner.
Plus, the opportunity to explore the different mazes and attractions can be a great way to get to know each other better and discover shared interests.
With its charming ambiance and exciting activities, A Maze in Corn is sure to create a one-of-a-kind experience for any couple looking for a fun and memorable date in Winnipeg.
Go on a walking tour of the city.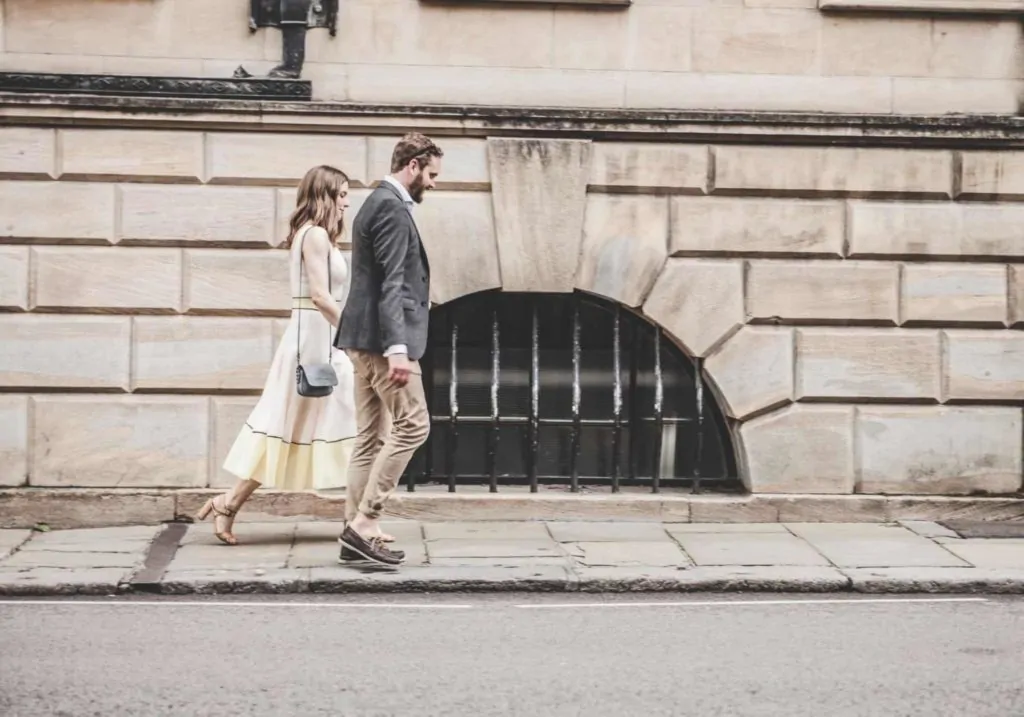 One of the most unique things you can do alone is go on a walking tour, let alone go with your significant other.
This activity not only allows you to explore the beauty and history of Winnipeg but also allows you to spend quality time with your partner.
The city has plenty of walking tours to choose from, including historical tours, food tours, and ghost tours. You can even customize your own tour and include stops at your favorite landmarks or restaurants.
Also, you can check out our pre-arranged self-guided walking tours, which are ideal for residents and visitors who desire a well-planned itinerary.
In the end, walking tours are a great way to learn something new about the city while also enjoying some exercise and fresh air. Plus, with so many different options available, you're sure to find a tour that perfectly suits your interests and budget.
Date Ideas after Dinner in Winnipeg
Watch a movie in a cinema.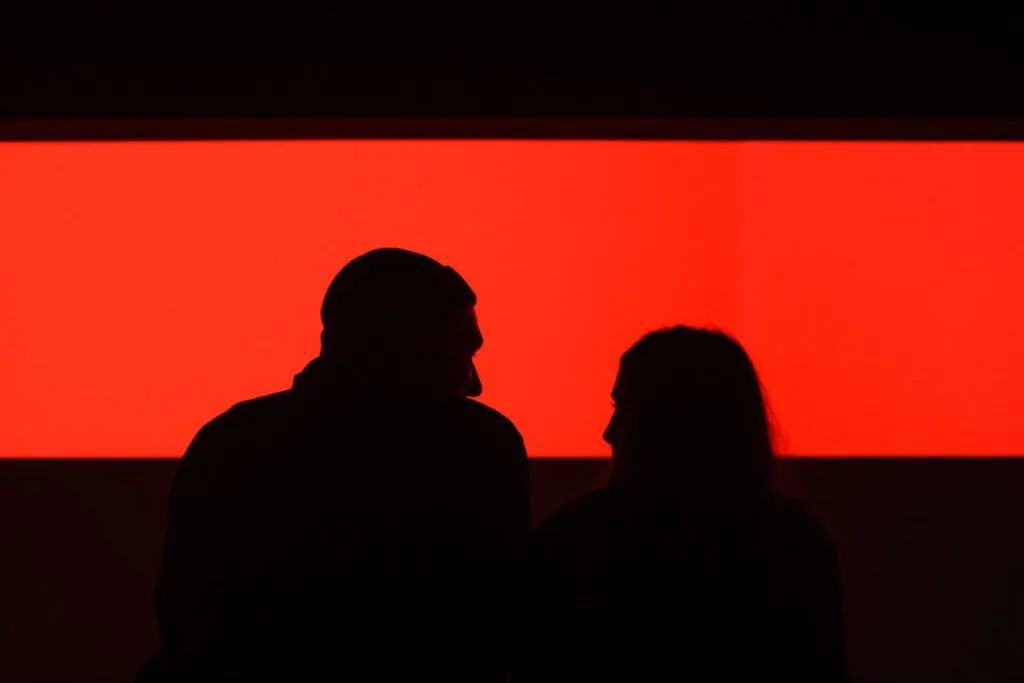 Winnipeg is a city that takes its entertainment seriously, and that's evident in the range of cinemas scattered throughout the city.
Even if you're in the heart of Downtown Winnipeg or exploring the outskirts, you're sure to find a movie theater somewhere.
You can catch the latest Hollywood blockbuster or discover hidden indie gems while sinking into the comfort of a plush seat and munching on a bucket of buttery popcorn.
It's the perfect way to unwind after a long day, and even better when enjoyed with your partner.
Do a game night.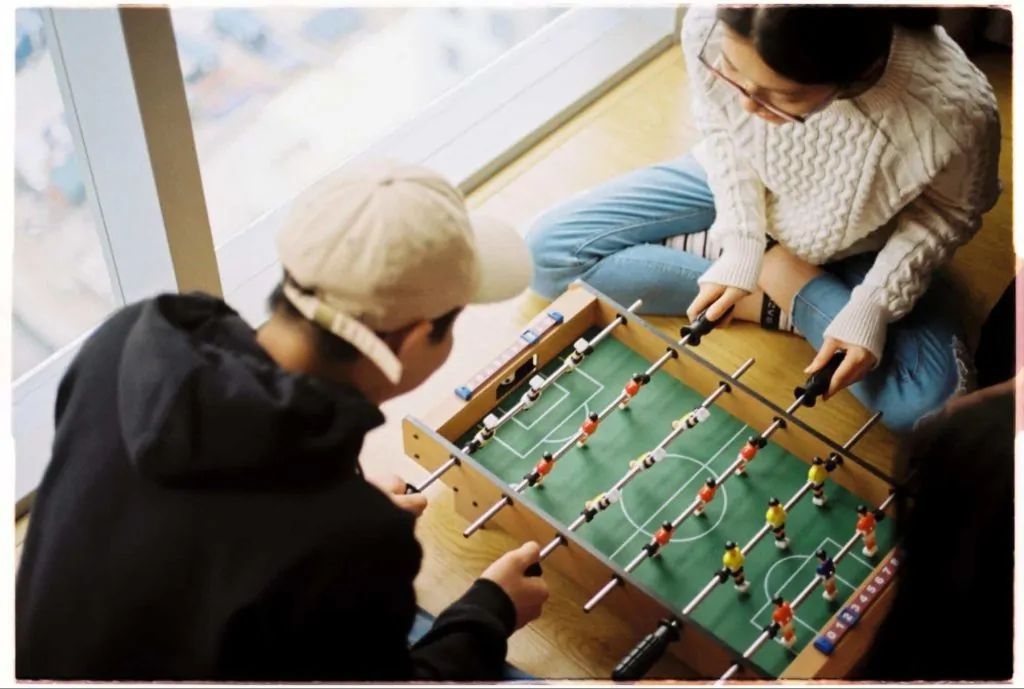 Another fun date idea after dinner is hosting a game night at home. It's a cozy and intimate way to spend time together while having a blast.
To make the night extra special, plan ahead and choose some games that both of you will enjoy. Some classic options include Monopoly, Scrabble, or even a deck of cards.
To add to the ambiance, set up some snacks and drinks to enjoy while you play. This is a low-key and budget-friendly option that is sure to create some great memories.
And of course, you can never go wrong with inviting some of your friends too. Or even let your kids play with you.
Visit a pub.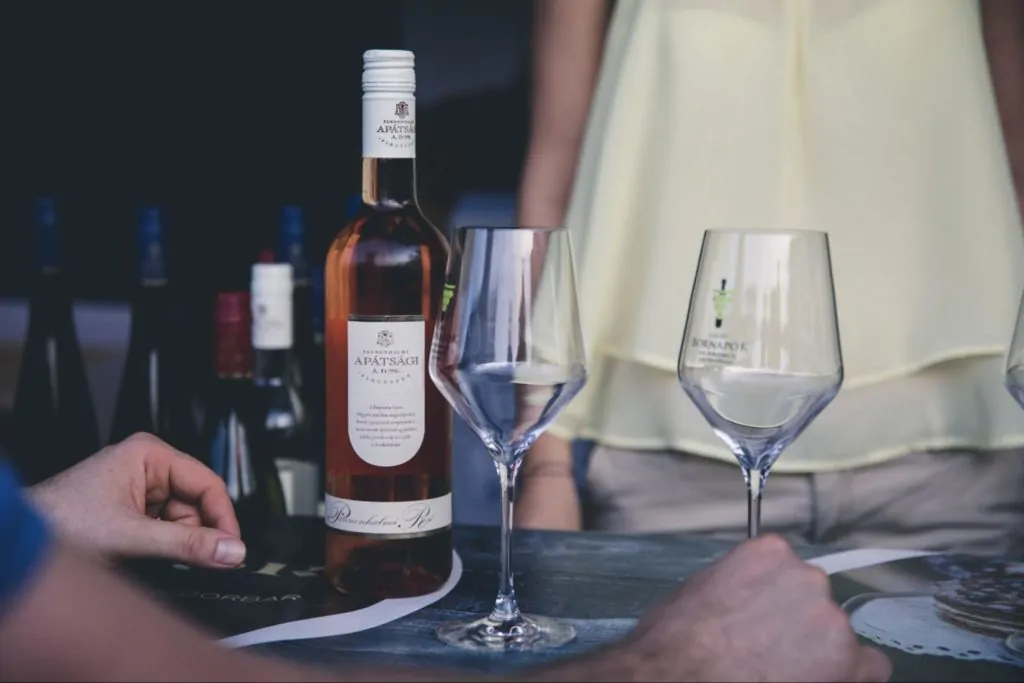 The best way to extend your evening after dinner is probably by visiting a pub. It is a beautiful opportunity for a fun experience in Winnipeg.
With numerous spots throughout the city, you and your partner can find one that suits your vibe, even if you're in the mood for a cozy and intimate atmosphere or a bustling and energetic crowd.
Many pubs offer live music, trivia nights, or karaoke events that are sure to keep you entertained while you enjoy your drinks.
Not only is visiting a pub a great way to have some fun with your date, but it also provides a chance to get to know each other better over a pint or a glass of wine.
Here are some pubs in Winnipeg that you can visit.
Leopold's Tavern
Shannon's Irish Pub and Eatery
The Toad in the Hole
Fionn MacCool's Grant Park
Website
https://leopoldstavern.com/
https://shannonsirishpub.ca/
https://www.thetoadpubwinnipeg.com/
https://fionnmaccools.com/
Address
350 N Town Rd, Winnipeg, MB, CA, R3Y 1G5
175 Carlton St, Winnipeg, MB R3C 0H9, Canada
155 Osborne St, Winnipeg, MB R3L 1Y7, Canada
1180 Grant Ave, Winnipeg, MB R3M 2A6, Canada
Contact Number
+1 204-522-5367
+1 204-943-2302
+1 204-284-7201
+1 204-800-6045
Operating Hours
Everyday: 11 AM–2 AM
Sunday to Monday: Closed

Tuesday to Thursday: 4 PM–2 AM

Friday: 11:30 AM–2 AM

Saturday: 4 PM–2 AM

Friday to Sunday:12 PM–2 AM

Monday to Thursday: 3 PM–2 AM

Everyday: 11:30 AM–12 AM