11 Unique Places to Visit in Winnipeg
Winnipeg is such an underrated gem that not everybody recognizes its beauty. But we can testify here and now that it has so much to offer for both locals and tourists.
Whether you are looking to explore its culture, history, and arts, or you are looking to discover new dining experiences and mesmerizing sceneries, Winnipeg's got it!
Unique Places You Must Visit in Winnipeg
As the "Gateway to the West", Winnipeg became a historical and significant hotspot for immigration and trading — making it one of the most diverse places on the continent.
This also paved a way for a diversified culture and arts, giving birth to one of the most unique places in the country. So, let us take you on a tour of the best places to visit for a unique experience in Winnipeg.
You can find three different categories of places in this article, namely:
Unique Historical and Cultural Sites in Winnipeg
Unique Places to Enjoy Nature in Winnipeg
Unique Places to Witness Arts and Entertainment in Winnipeg
So, without further ado, let's get to know the remarkable places that you shouldn't miss when you take a trip to the largest city of Manitoba.
Unique Historical and Cultural Sites in Winnipeg
Winnipeg has such a rich history and culture that have been preserved and patronized for several years. Here are the significant places where you can witness both.
The Forks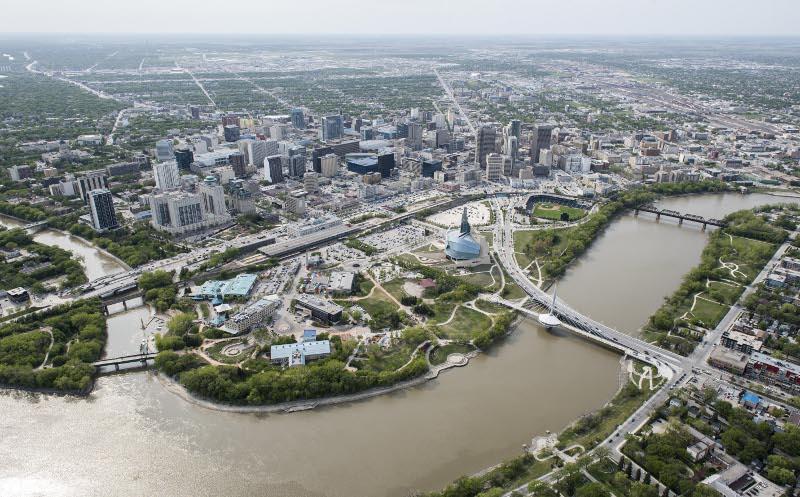 The Forks is a 14-acre site filled with endless activities and experiences. It remains to be one of the most historical sites in Canada starting from the existence of bison hunters to being the hub for fur trading and railways back in the day.
It is also where the Red River and Assiniboine River meet, which adds to its naturally scenic views.
When you visit this magnificent place, you will realize how a day won't be enough to truly experience everything it has to offer. It will really seem like you've got an unlimited number of things to try.
Want to taste Winnipeg's vibrant local dishes? You can visit The Forks Market.
Need to do some shopping, enjoy the river view, visit the museums, relax in the gardens, learn about the city's history, skate, and play? You can all have it here at The Forks.
You don't even have to feel much hassle if you suddenly want a change of scenery. It's got modern sites, historical sites, and even a touch of nature.
You can take your kids to the Children's Museum, then stroll by the Riverwalk. You can also see the theater or witness some of the biggest concerts and events in the Festival Park.
And when you get tired, there's even a hotel where you can check in and recharge for your next day's trip.
Its uniqueness is truly justified by the wide spectrum of possibilities it offers. It gives the crowd a chance to feel like they're in different places while staying in one.
Canadian Museum for Human Rights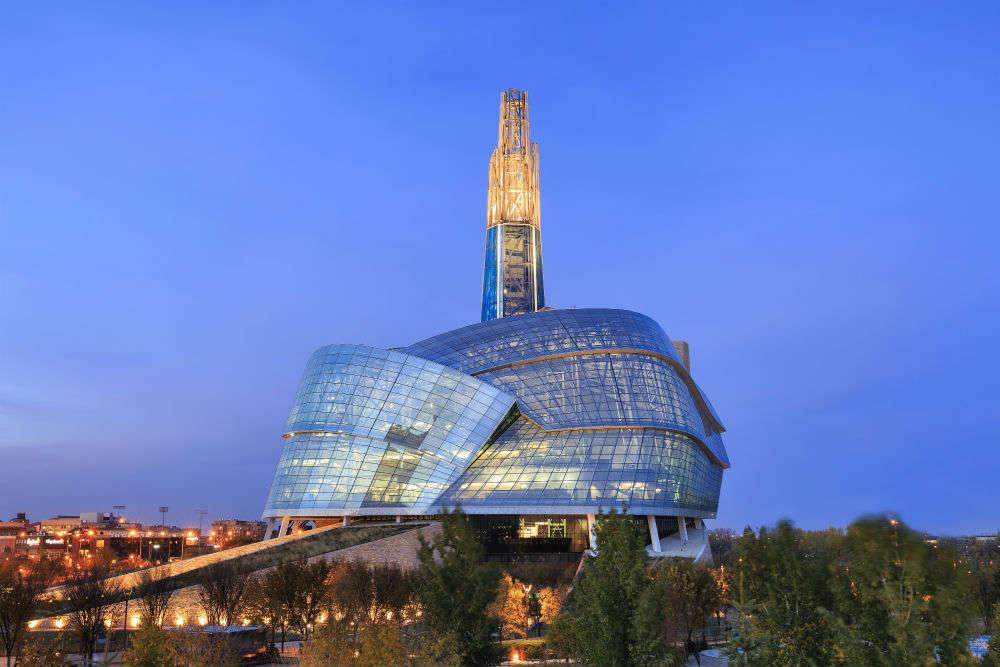 Although this can still be found in the heart of The Forks, we believe that the Canadian Museum for Human Rights deserves a different entry.
After all, it is the first museum that is completely devoted to understanding and promoting the development, appreciation, and prospects for human rights.
In fact, it is the first-ever national museum in Canada that was built outside of its capital, Ottawa.
Just having a glimpse of its exterior, you can already see the distinctiveness of its architecture with its curved and bold geometric structure.
And once you enter this remarkable site, you will witness enlightening stories that tackle different topics such as discrimination, sexual diversity, and more.
If you're up for an emotional yet inspiring venture to further understand and learn how to properly advocate for the continuing battle for human rights, this must be on the top of your museum list when you visit Winnipeg.
St. Boniface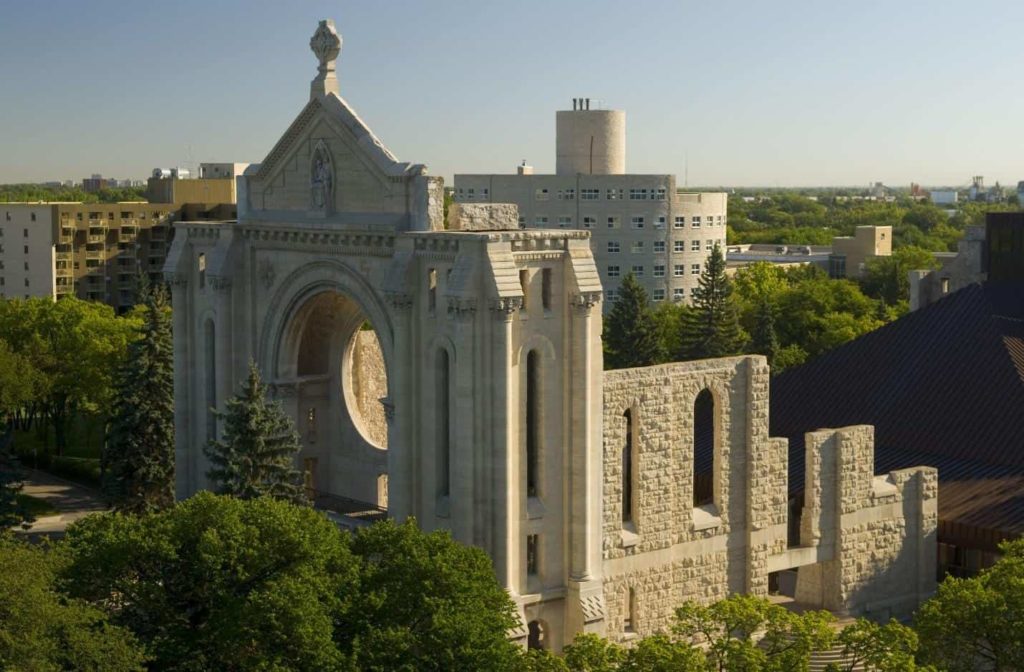 Saint-Boniface is Winnipeg's French Quarter and is known to be a community that is centered on the joy of living and is home to the Le Musee de Saint-Boniface Museum.
Le Musee de Saint-Boniface Museum is the oldest building in Winnipeg, which makes it an incredible foundation of its history. It also holds some of the most important monuments that represent Franco-Manitoban culture.
And if you are also looking to capture one of the most beautiful architectural sites in the city, then just a few steps from the museum, you will encounter the Saint Boniface Cathedral.
Though it has been through a tragic fire, its structure still stands and continues to be one of the top tourist spots in the area, especially since it is also the home of Louis Riel's tombstone — the founder of the province of Manitoba.
Because this is a whole community, it also offers multiple destinations for you to explore.
It has cafés, art galleries, a university, restaurants, and even a public golf course where you can unwind and experience a luxurious afternoon.
In addition to that, this is where you'll witness Western Canada's largest winter festival if you decide to visit in the month of February.
Manitoba Museum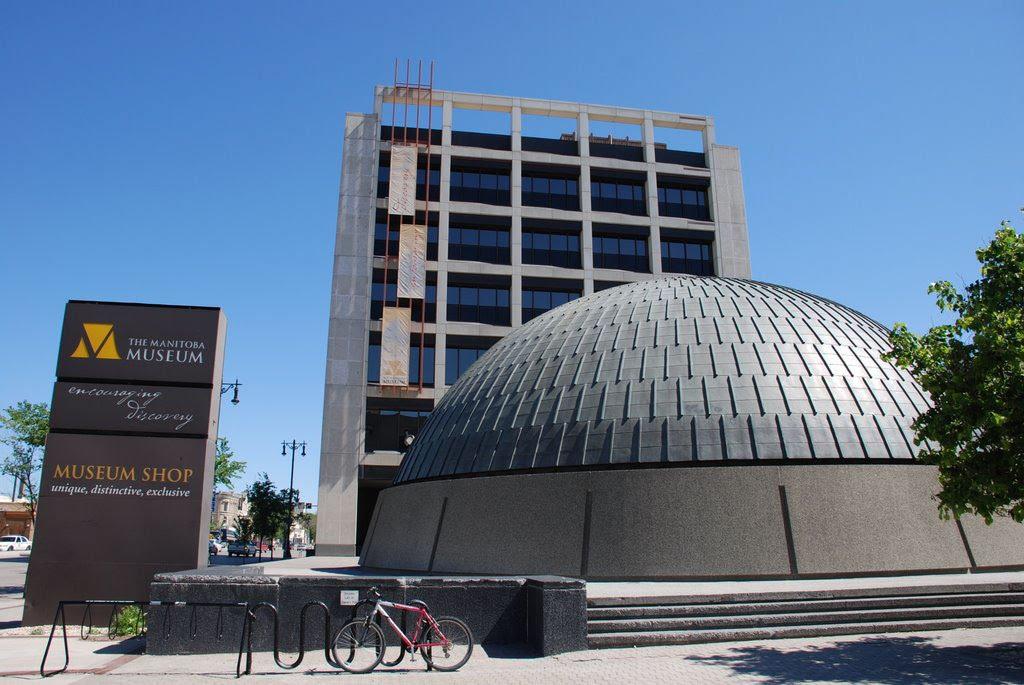 Another museum that you definitely shouldn't miss is the Manitoba Museum. Not only does it display natural history but also several rotating exhibits.
This museum is home to the 95-million-year-old Pliosaur fossil, a taste of the Northern Lights experience, and the 17th-century replica ketch sailing ship, Nonsuch, which is known to be the thing that started it all in Canada.
Along with this, you'll have the chance to experience an interactive science exhibit and planetarium located at the most noticeable feature of the museum — the dome.
As mentioned, they also feature some rotational exhibits with displays varying from dinosaurs to popular TV series' such as the Stranger Things Laser Show.
Perfect for those who wish to learn about the most significant parts of Winnipeg's history but at the same time have a bit of modern entertainment.
Royal Canadian Mint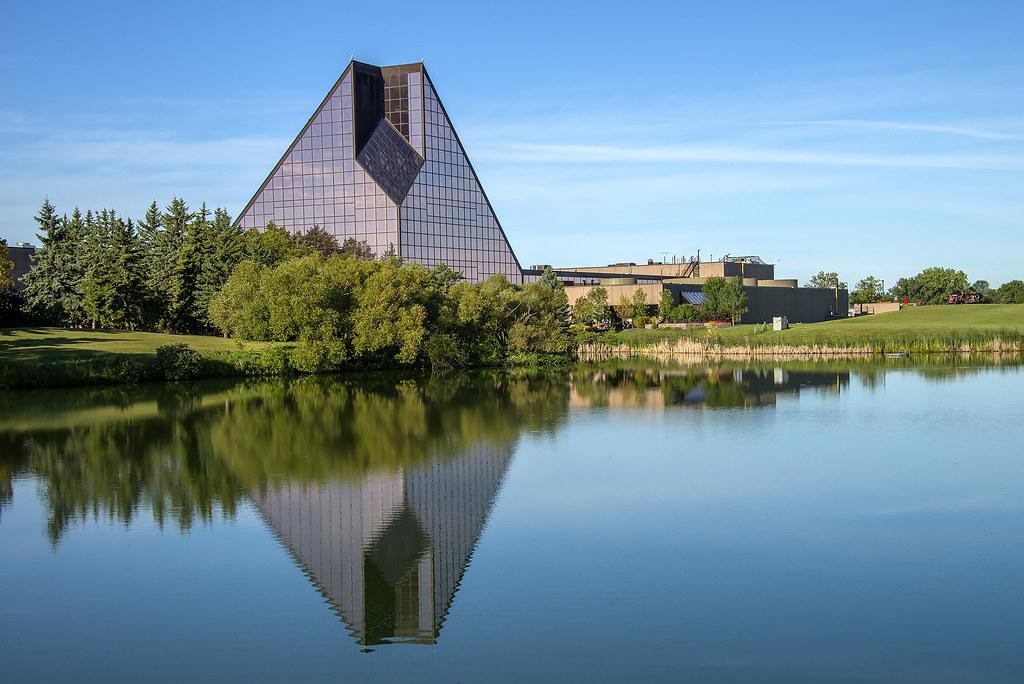 Seeing people spend money is already a scene too familiar to us, but seeing it made is not something you experience every day.
That's why we assure you that a trip to the Royal Canadian Mint will be a memorable one, especially since it offers a bird's eye view of the whole production floor.
Plus, you will get to see a lot of historical coins used in Canada and 70+ other countries worldwide.
In addition, you will get an informative tour of the design and technology put into coin manufacturing and access to the 2010 Vancouver medals.
A truly unique experience that not all cities can offer, if you ask us. Just keep in mind that a tour ticket is required for you to witness all the money-making that the mint has to offer.
Unique Places to Enjoy Nature in Winnipeg
Now, if you want to stray away from the hustle and bustle of the city, a refreshing tour with trees, gardens, and animals might be the perfect one for you.
Here are some of the most unique places in Winnipeg that will help you be one with nature.
Assiniboine Park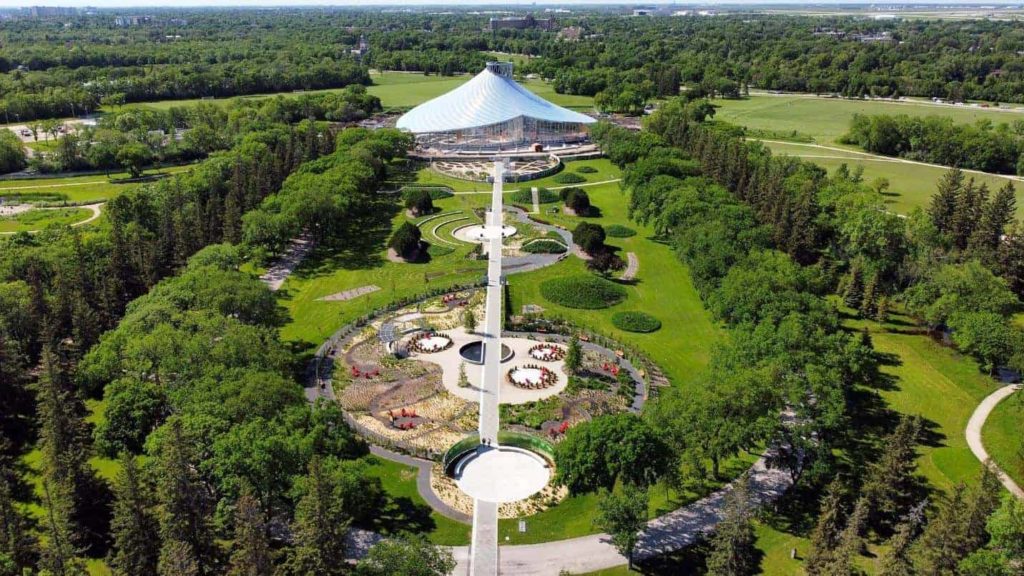 Another site worth exploring for a unique experience is Assiniboine Park. An 80-acre zoo that is more than just a zoo.
This extremely wide land not only shelters the most amazing species but also has the most enthralling park and outdoor gardens.
Plus, there is the ongoing construction of The Leaf — an indoor multi-seasonal attraction that will feature different biomes, a butterfly garden, and a living classroom to give schools and community groups a chance to experience a genuine environmental education.
The park features different gardens, a Pavilion, the Park Café, a playground, a cargo bar, and most importantly, the zoo.
We can say with utmost confidence that you are really up for a unique experience here because this is where you'll meet Arctic animals such as polar bears, reindeer, and snowy owls.
And once you're done meeting these amazing species, you can go to Aunt Sally's Farm.
This farm has animals like goats, donkeys, and a llama that you can play with. However, keep in mind that they are not for petting.
There is also an open range, grasslands, and a boreal forest for other wild animals. You can just watch them roam freely from a safe distance and admire nature's beauty.
If this isn't enough, the park also hosts different events like concerts and seasonal activities like skating, skiing, and trail runs.
Red River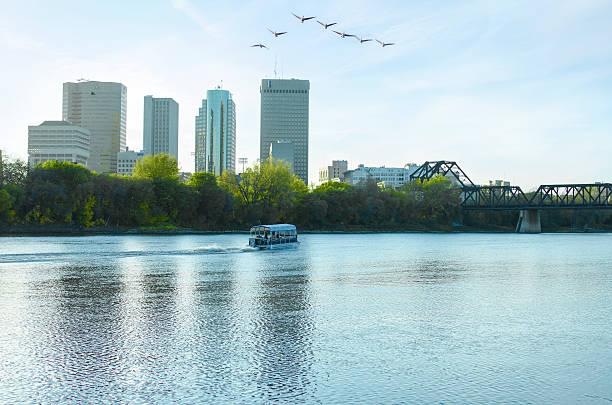 The Red River is now one of the most beautiful sceneries in Winnipeg and remains to be a historical part of its land.
It was believed that the river is named this way because the city used to be a battleground which caused tons of blood to mix with the water, giving it a dark reddish hue.
And interestingly, the name Winnipeg is derived from the term "murky water" because it is found in the part where the Red River waters is found.
Of course, now, it isn't such a pleasant memory if you're looking for a relaxing and serene view of the city. However, it is still a significant part of its history, which actually adds a distinct character to it.
So, if you wish to have a unique experience to enjoy the Red River, we recommend a waterfront romantic dinner in a fine dining restaurant like Cibo Waterfront Café.
Because what better way to end the day than to have an appetizing meal and flavorful wine with your special someone in a unique restaurant by the water?
It can be a relaxing night for both of you as you watch the moonlight's reflection on the water.
Birds Hill Provincial Park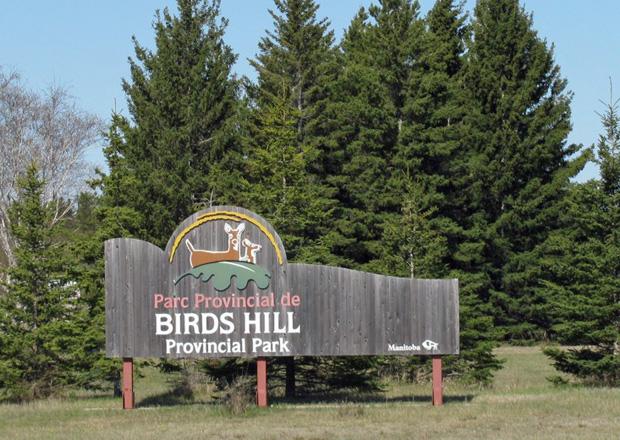 If you are more into outdoor adventure and physical activities, then you must definitely visit the Birds Hill Provincial Park.
The area of this place stretches up to 35.1 sq. km., making it one of the best places for sports and recreational activities.
At this park, you are not limited to walking, running, or just sightseeing. It offers horseback riding and cycling, and you can even climb to the top of its viewing tower to fully appreciate the environment.
Because of its vast area, it usually hosts several sports events like races and polo tournaments.
And if you are looking for less extreme adventures and more relaxing activities, this park offers a camping ground by the lake and several picnic areas.
However, if you do wish to enjoy its campsites, we recommend you rent or bring your own RVs or travel trailers for more convenience.
This park is also the home of one of North America's largest folk music events, the Winnipeg Folk Festival, which is held every July. So, if this is exactly the month of your visit, then you are definitely up for a treat.
Unique Places to Witness Arts and Entertainment in Winnipeg
Of course, this list will not be complete without the city's most artsy places.
We know that not all of us are into outdoor activities, so for all the artistic people who wish to have a unique experience in Winnipeg that is within their field, here are the places you should visit.
Winnipeg Art Gallery
Winnipeg Art Gallery, also known as the WAG, is home to more than 27,000 artworks of Manitoban and Canadian artists all around the globe.
It also shelters the largest public collection of contemporary Inuit art in the world known as the Quamajuq, and features several rotating exhibits perfect for those who seek to discover timely artworks.
Every inch of the architecture of this place was articulated very carefully to be highly inviting.
What's more fascinating about this building is that it was designed to glow at night with the arrangement of lights that even brightens up the whole neighborhood.
Aside from the astounding artworks, you can also check out its café, rooftop, and studio. And if you get lucky, there may even be an event that you can participate in if it matches the day of your visit.
Celebrations Dinner Theatre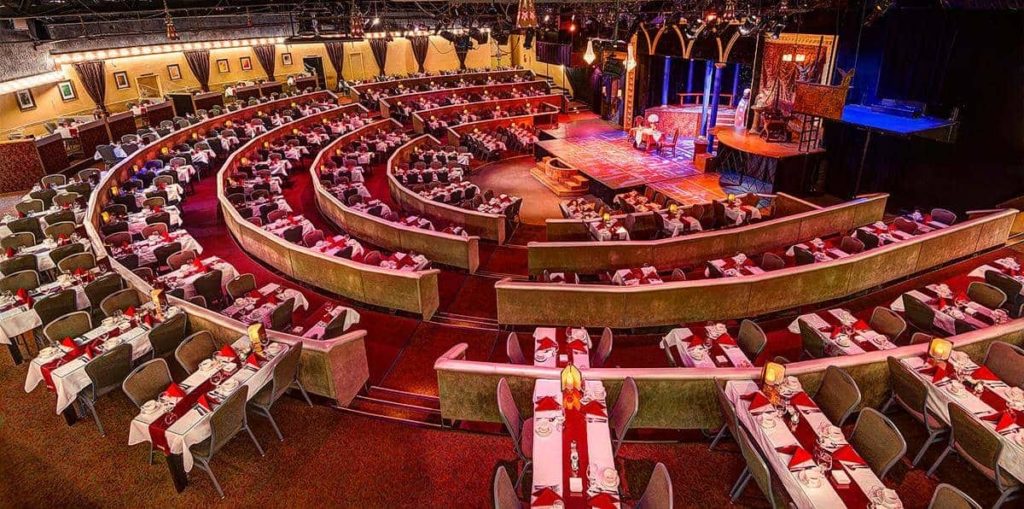 Now, if you are seeking a complete one-of-a-kind experience, Celebrations Dinner Theatre will not fail you.
Entertaining the people not only of Winnipeg but other citizens of Canada for more than 25 years, it's definitely one to give the crowd unforgettable shows.
There may even be times that you are picked from the audience and asked to participate with the actors. If you like that little nudge to boost your confidence, then this'll be a fun experience for you.
They usually do parodies of Hollywood shows and movies or craft new funny bits to keep the people entertained. And you can enjoy all this with a great selection of food and drinks!
Once you're in the theater, you will feel like you're in a different universe. The place is always alive, and it'll make you feel like you're in a fantasy land.
Osborne Village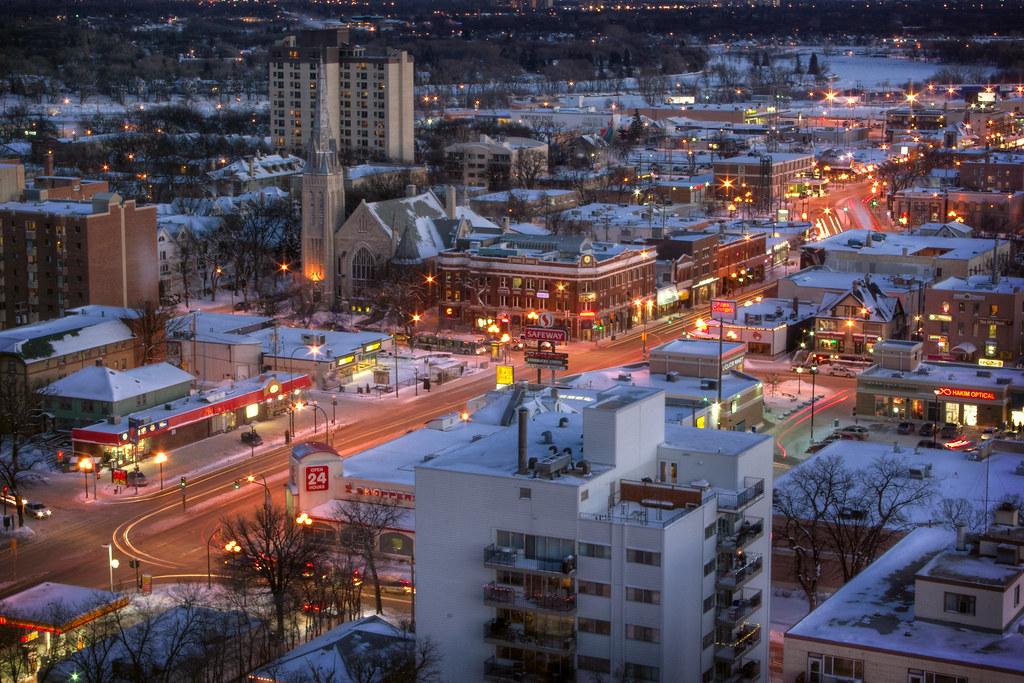 Known as "Canada's Best Neighborhood", Osborne Village is an artsy destination where you can catch stand-up comedy shows, have drinks at the pubs, or experience different cuisines in several international restaurants.
This village features colorful, eye-catching murals that you can appreciate in the daytime along with historic homes, shopping areas, and cafés.
And when the sun sets, you are up for a night out experience with the vibe of a festival. It's lively and always booming with great music.
The locals always recommend OV Club and The Toad in the Hole Pub where you can get the best whiskey.
Then, once you're all liquored up, you can witness the comedians at the Gas Station Arts Centre and laugh all night long.
If all that is still not enough, make sure to visit the village on Canada Day so you can witness Winnipeg's biggest annual street festival and experience a massive celebration with music and amazing local food.
Now that you have witnessed the beauty that is Winnipeg, you can finally plan out your itinerary. And we guarantee you that these places will be worth the trip.
In fact, these destinations cater to so many weddings and events not just because of their fascinating characteristics but really because of the distinct qualities and experiences that they offer.
So, make sure to include them on your list and witness the unique wonders of Winnipeg yourself!