Frugal Festivities: Celebrate Birthdays for Free in Winnipeg
If you're anything like me, you believe that birthdays should be a joyous occasion without breaking the bank. In our vibrant city of Winnipeg, there are plenty of budget-friendly ways to make your special day memorable.
As a lifelong resident of Winnipeg, I've had the privilege of exploring the city's hidden gems and budget-friendly birthday options.
Today, I'll share the "free" secrets I've uncovered over the years — the activities, mouthwatering foods, delectable desserts, refreshing beverages, and exclusive discounts — all designed to make your birthday celebration truly unforgettable.
Free Activities on Your Birthday in Winnipeg
1. Go on a picnic at Assiniboine Park.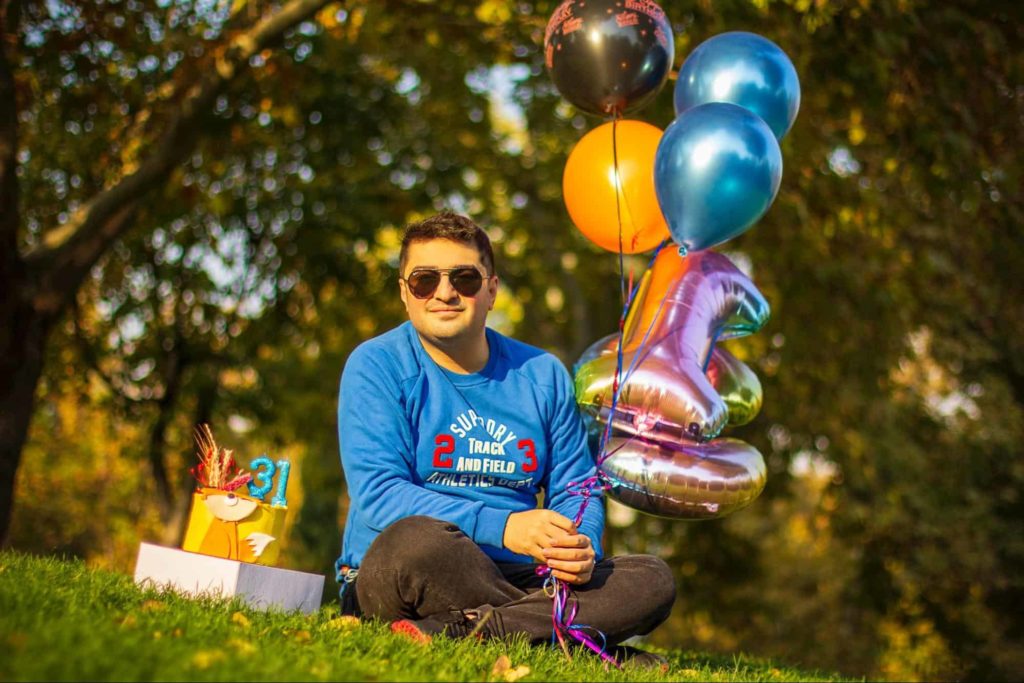 When it comes to celebrating your birthday in Winnipeg without spending a fortune, there's one timeless tradition that locals like me can't recommend enough: packing a picnic and heading to the beautiful Assiniboine Park.
Nestled in the west of Winnipeg, Assiniboine Park is a true gem. It's a place where you can escape the hustle and bustle, surrounded by lush greenery and serene lakes.
And the best part? It won't cost you a cent to enjoy the natural beauty and tranquility of this park on your special day.
You can gather your closest friends and family, lay out a cozy blanket under the shade of tall trees, and savor your favorite homemade dishes. The park indeed provides an ideal backdrop for memorable moments and heartfelt conversations.
One of my favorite spots within the park is the Leo Mol Sculpture Garden, where you can admire exquisite sculptures and blooming flowers. Or you can head to the duck pond, where friendly waterfowl often make for delightful company.
And don't forget to bring some birthday treats! Whether it's a delicious cake, a batch of cookies, or your go-to snacks, sharing a birthday meal in the midst of nature makes it all the more special.
2. Hike or bike at Assiniboine Forest.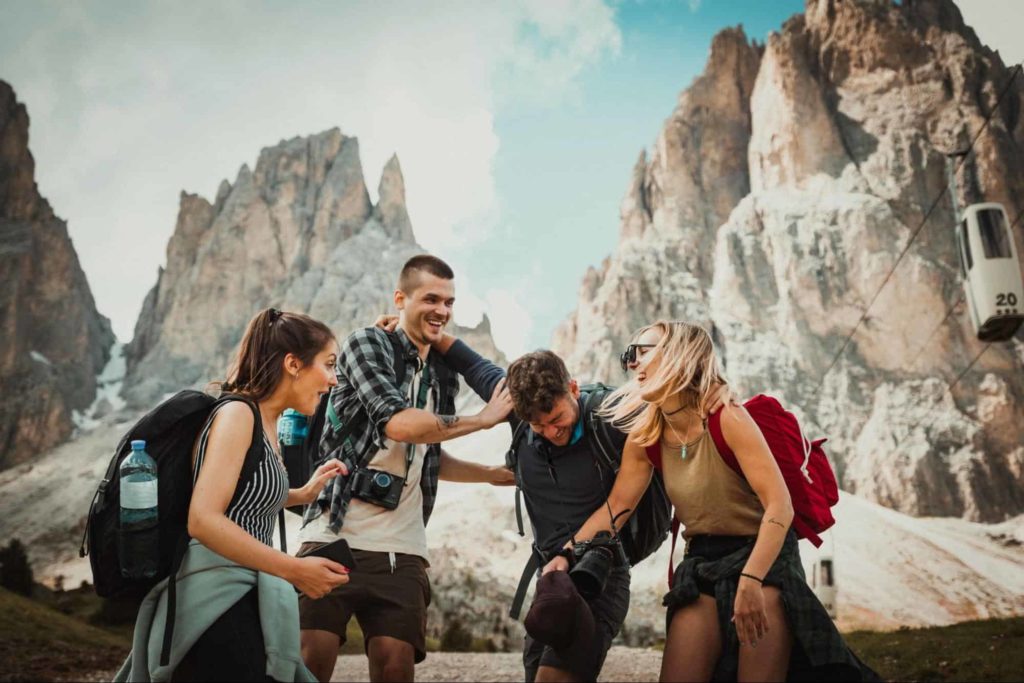 Celebrating your birthday on a budget takes on a whole new level of charm when you venture into the captivating Assiniboine Forest.
Located just beside Assiniboine Park, this natural gem sets the stage for an unforgettable birthday experience that won't break the bank.
Hiking Trails for Every Level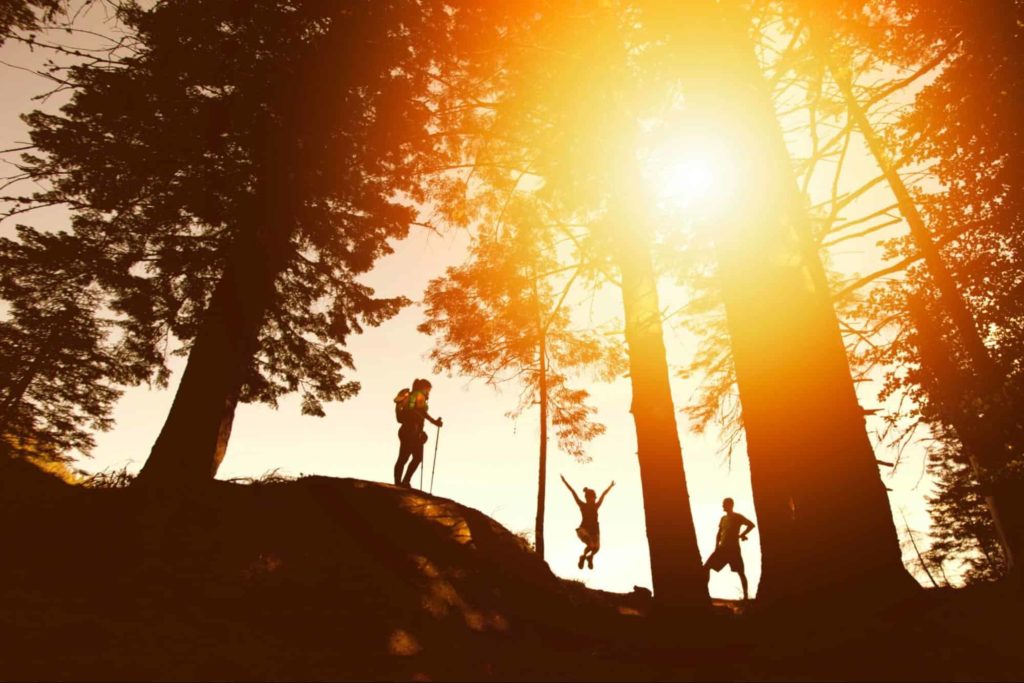 Assiniboine Forest caters to hiking enthusiasts of all backgrounds. Whether you're a seasoned trekker or just dipping your toes into the world of hiking, there's a trail here for you.
The forest's lush canopy provides refreshing shade on those warm summer days, making it an ideal destination for a budget-friendly birthday hike.
Scenic Biking Routes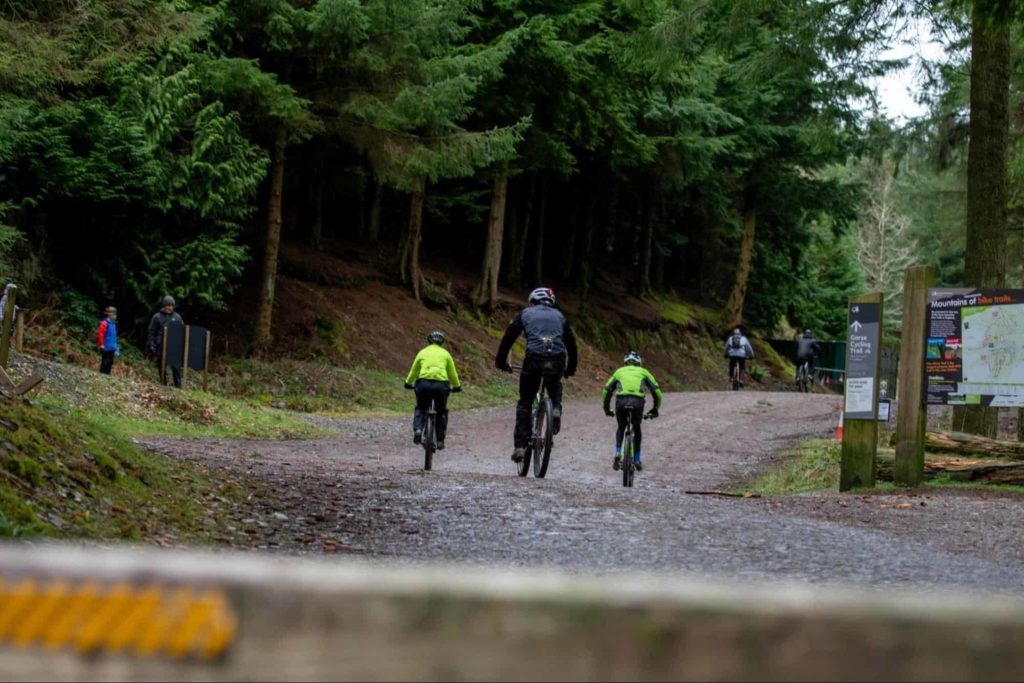 The city of Winnipeg boasts several biking trails, as we locals have a deep love for biking. And, if you're more inclined toward cycling, Assiniboine Forest offers a variety of picturesque biking routes.
You can meander through towering trees and serene streams on your birthday ride. Plus, you can bring your own bike or take advantage of Winnipeg's convenient bike-sharing program.
Nature's Surprises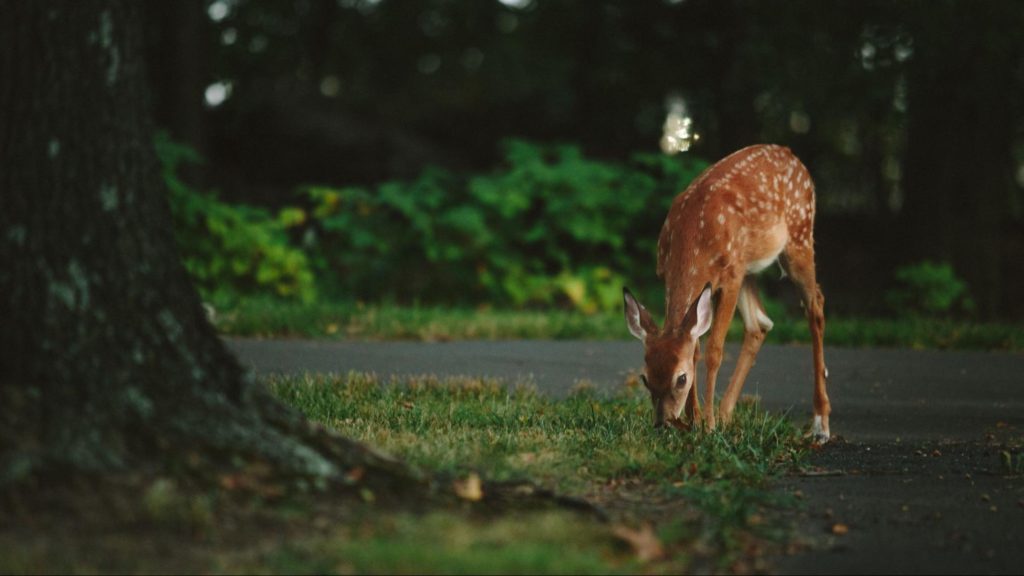 What makes Assiniboine Forest genuinely exceptional are the delightful wildlife encounters.
You must keep your eyes peeled for inquisitive deer, vibrant songbirds, and the occasional rabbit as you explore the trails. It's like receiving a personal gift from Mother Nature herself.
So, lace up your hiking boots or hop on your bike and embark on a birthday journey through Assiniboine Forest.
You'll soon immerse yourself in the beauty of our natural surroundings, savor the fresh air, and create timeless memories without spending a fortune.
3. Ice Skate at Arctic Glacier Winter Park.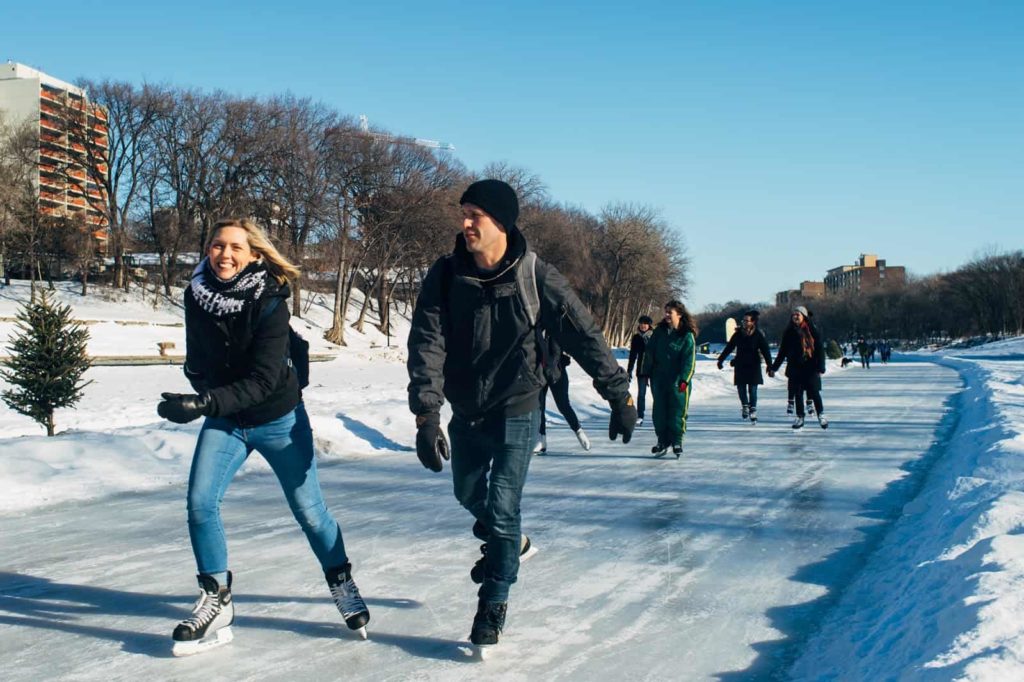 If your birthday falls during the winter season, then you're in for a frosty treat that's uniquely Winnipeg – ice skating at Arctic Glacier Winter Park.
Tucked away in The Forks, this outdoor ice skating rink is a magical place to celebrate your special day without spending a dime.
Arctic Glacier Winter Park transforms into a winter wonderland as soon as the temperatures drop. The entire place is adorned with twinkling lights, creating a fairy-tale ambiance that's perfect for a birthday celebration.
As a Winnipeger, I can attest that there's something truly enchanting about gliding gracefully across the ice beneath the starlit Winnipeg sky.
Even if you're a seasoned skater or just starting out, Arctic Glacier Winter Park welcomes skaters of all ages and skill levels. You can bring your own skates if you have them, or rent in one of the skate rentals available on-site.
And don't worry if it's been a while since you've laced up your skates; this is the perfect opportunity to rediscover the joy of ice skating.
As you skate around the rink, you'll be treated to breathtaking views of the frozen Red and Assiniboine Rivers.
The park also offers cozy warming huts where you can take a break, enjoy some hot cocoa, and even bring a birthday treat to share with friends and family.
4. Explore The Forks.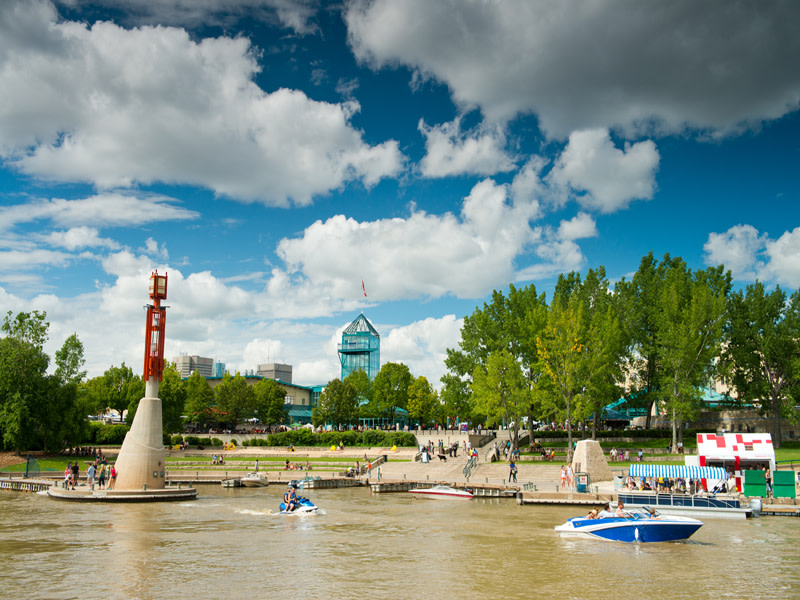 One place that holds a special spot in the hearts of locals like me is The Forks. This historic meeting place, where the Red and Assiniboine Rivers converge, offers many free activities that can turn your birthday into a memorable adventure.
The Forks is a hub of culture and creativity, and you can take a leisurely stroll along the Riverwalk while soaking in the stunning views of the rivers.
And you'll often stumble upon local artists and musicians showcasing their talents. It's a fantastic opportunity to appreciate Winnipeg's vibrant arts scene while celebrating your special day.
One of the joys of The Forks is its eclectic mix of shops and boutiques. From handmade crafts to Indigenous art, you can spend hours window shopping and exploring the diverse offerings.
I know you're seeking a no-spend birthday idea, but who knows — you might even stumble upon a one-of-a-kind birthday gift for yourself!
For a budget-friendly birthday picnic, The Forks provides ample green spaces where you can spread out a blanket, enjoy your favorite homemade dishes, and savor the picturesque river views. It's a serene escape from the hustle and bustle of daily life.
Additionally, I must mention the historical significance of The Forks. It's been a meeting place for thousands of years and is steeped in Indigenous and European heritage.
This means you can explore this history through interpretive displays and landmarks scattered throughout the area.
5. Swim at the Gimli Beach.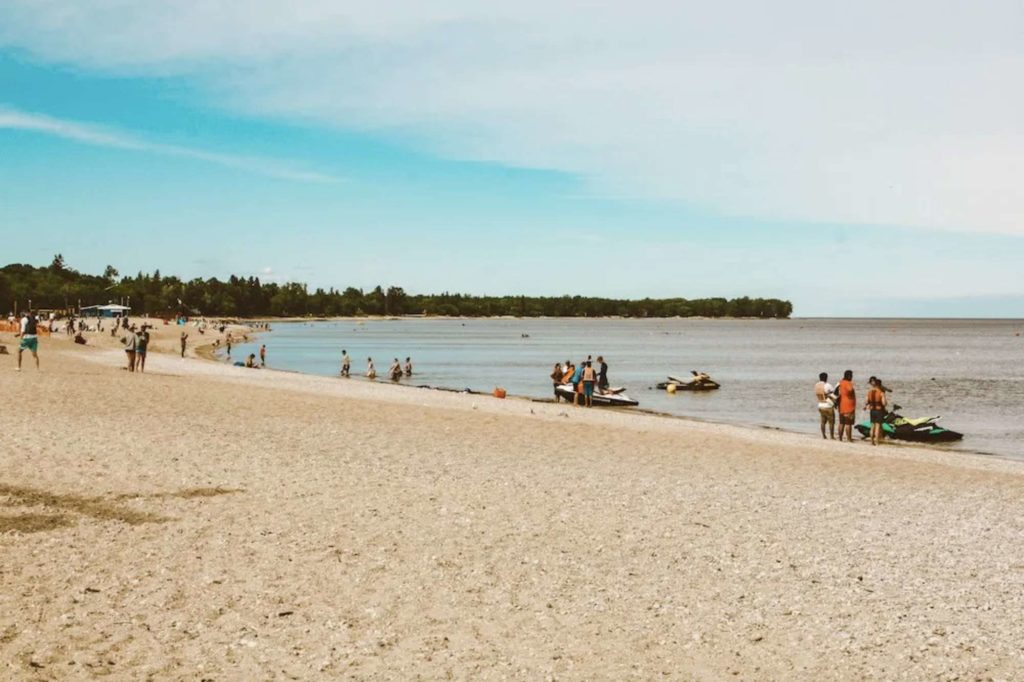 If you're fortunate enough to have a summer birthday in Winnipeg, then swimming at Gimli Beach is a no-cost celebration option that's too good to pass up.
Just an hour's drive north of the city, Gimli Beach is a breathtaking slice of paradise on the shores of Lake Winnipeg.
As someone who has been here numerous times, I can't help but rave about the beautiful Gimli Beach, which makes for an excellent spot to soak up the sun and enjoy some free birthday fun.
Situated on the shores of Lake Winnipeg, the beach offers a refreshing escape from the hustle and bustle of the city. The golden sands stretch for miles, providing ample space to lay out your beach towel, build sandcastles, or simply relax.
It's a place where you can truly unwind and appreciate the natural beauty of Manitoba.
What sets Gimli Beach apart is its clear, clean waters, which are perfect for swimming on a hot summer day. Whether you're a seasoned swimmer or just looking to wade in the shallows, the beach has something for everyone.
The calm waters and gradual slope make it family-friendly, so you can bring the whole gang along to celebrate your special day.
And did I mention the breathtaking sunsets? There's something magical about watching the sun dip below the horizon while you're at Gimli Beach, making it an ideal spot to wrap up your birthday celebrations.
Plus, the beach is free to access, making it a budget-friendly option that will leave you with wonderful memories of your Winnipeg birthday celebration.
6. Attend a Festival.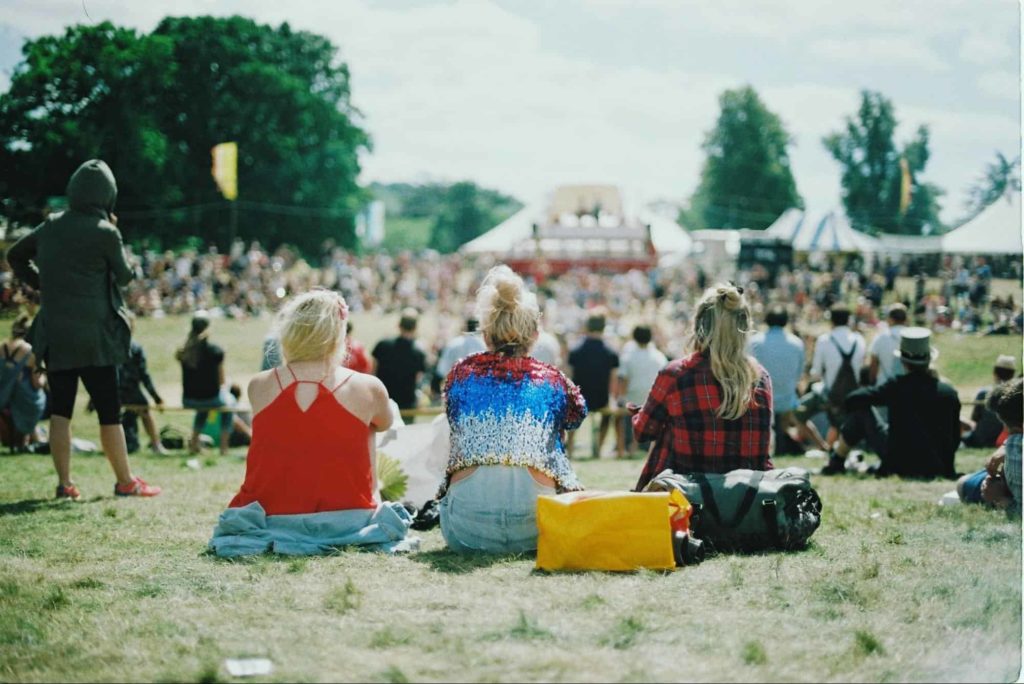 Winnipeg is a multicultural melting pot, and this diversity is beautifully reflected in the array of annual festivals that take place here. No matter when your birthday falls on the calendar, there's a good chance that a festival is happening simultaneously.
From the warmth of summer to the coziness of winter, there's something for everyone.
One of the most delightful aspects of these festivals is that they're typically free of charge. Yes, you heard that right!
You can immerse yourself in the rich tapestry of cultures, tastes, and traditions without spending a dime.
Whether it's the Winnipeg Folk Festival, Festival du Voyageur, or the Winnipeg Fringe Theatre Festival, you can count on a fantastic time that won't dent your wallet.
Imagine celebrating your special day amidst the lively music, mouth-watering food, and the joyous energy of fellow Winnipeggers.
It's an experience that not only makes your birthday unforgettable but also connects you with the heart and soul of this incredible city.
You can check out our list of the must-see festivals in Winnipeg here!
Free Food on Your Birthday
1. Boston Pizza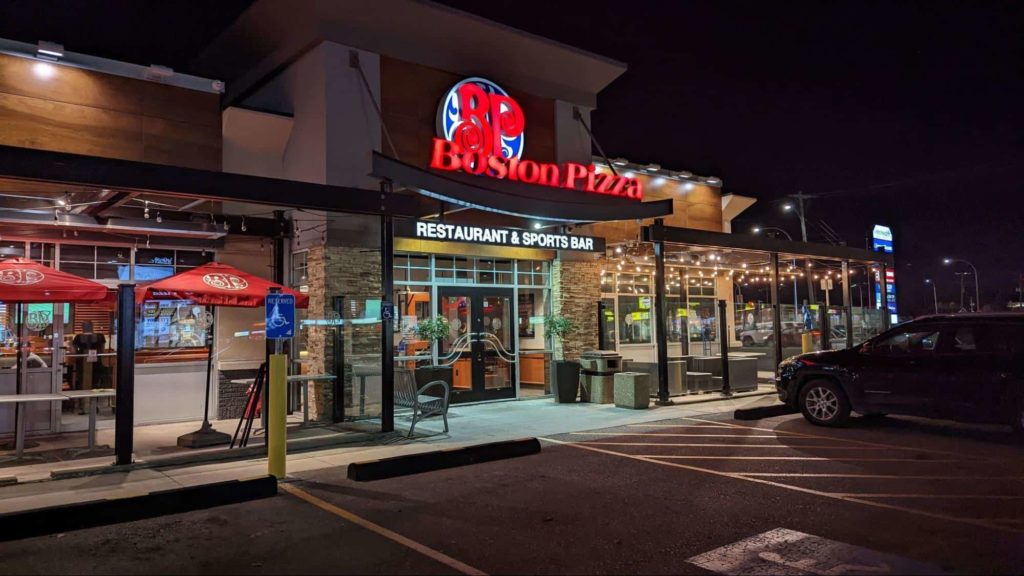 If you're planning a pizza birthday party, you can't go wrong with a visit to Boston Pizza. It's not just about the delicious pizzas; it's about the fantastic atmosphere and friendly service.
And even if you're a fan of classic Margherita or even crave something adventurous like the spicy Perogy Pizza, Boston Pizza has you covered.
The best part? When it comes to scoring freebies, Boston Pizza takes the cake. By joining 'My BP,' its loyalty program, you're in for a treat.
Not only do you receive a delectable free dessert on your birthday, but signing up also earns you a complimentary appetizer. And as if that's not enough, you'll enjoy a free pizza on its anniversary, along with other exciting perks and surprises!
2. Chop Steakhouse & Bar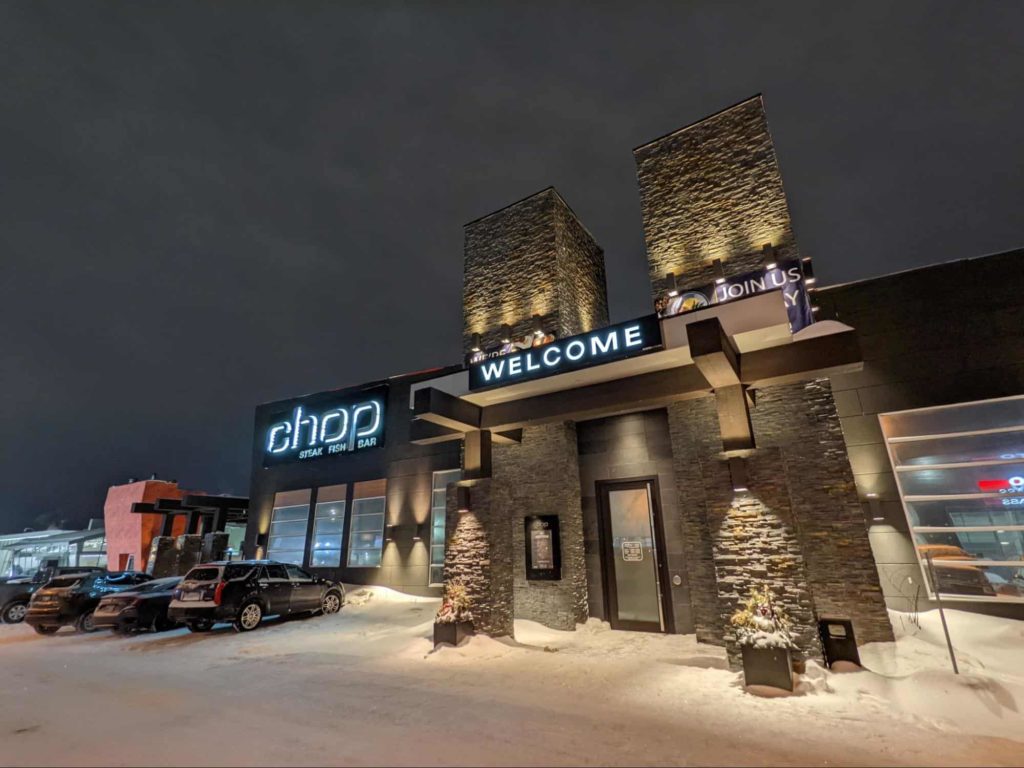 Chop Steakhouse & Bar is where you can take your birthday celebrations up a notch. With a stylish ambiance, impeccable steaks, and an impressive selection of cocktails, Chop is perfect for an upscale birthday dinner.
If you plan your visit on your actual birthday, Chop Steakhouse & Bar has a delightful surprise for you.
Not only will you savor a complimentary dessert on your special day, but the restaurant will also pamper you with a voucher for free steak bites to enjoy on your next visit. It's a truly generous way to make your birthday celebration even more memorable!
3. COBS Bread Bakery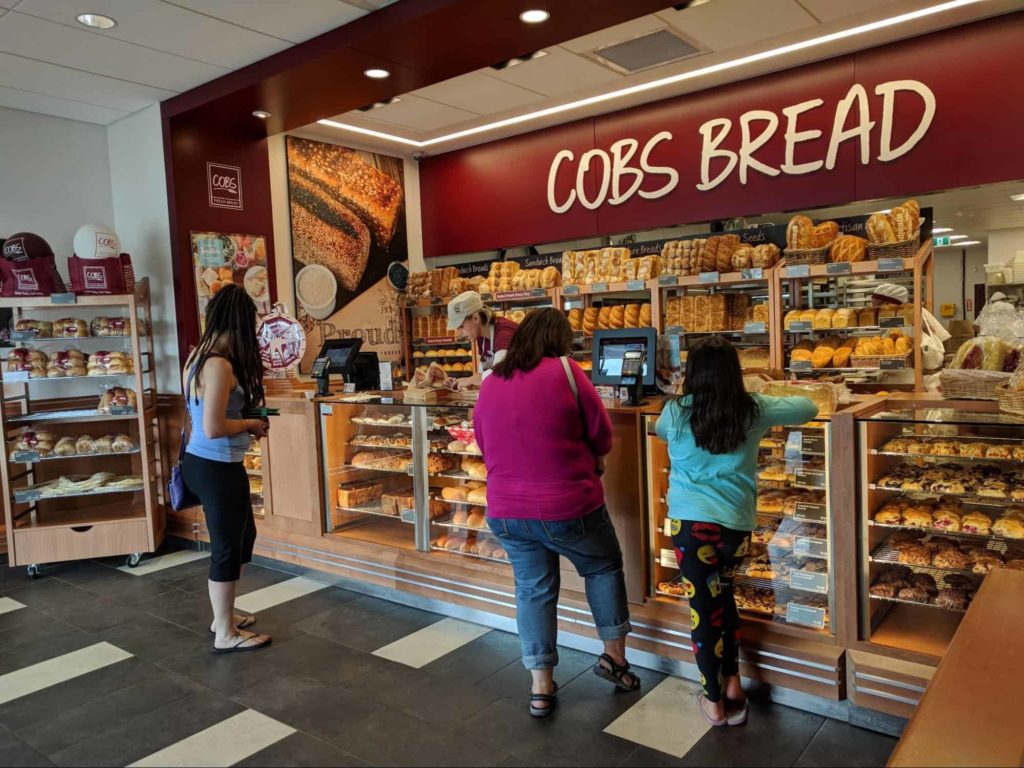 For a cozy and wholesome birthday morning, you can start your day at COBS Bread Bakery. Its freshly baked bread, pastries, and muffins are a delightful way to celebrate with family and friends.
Additionally, members of the COBS Club can expect a delightful birthday surprise. On the day of your birthday, the bakery will generously give you a mouthwatering free cinnamon bun, making your special day even more delightful.
4. Denny's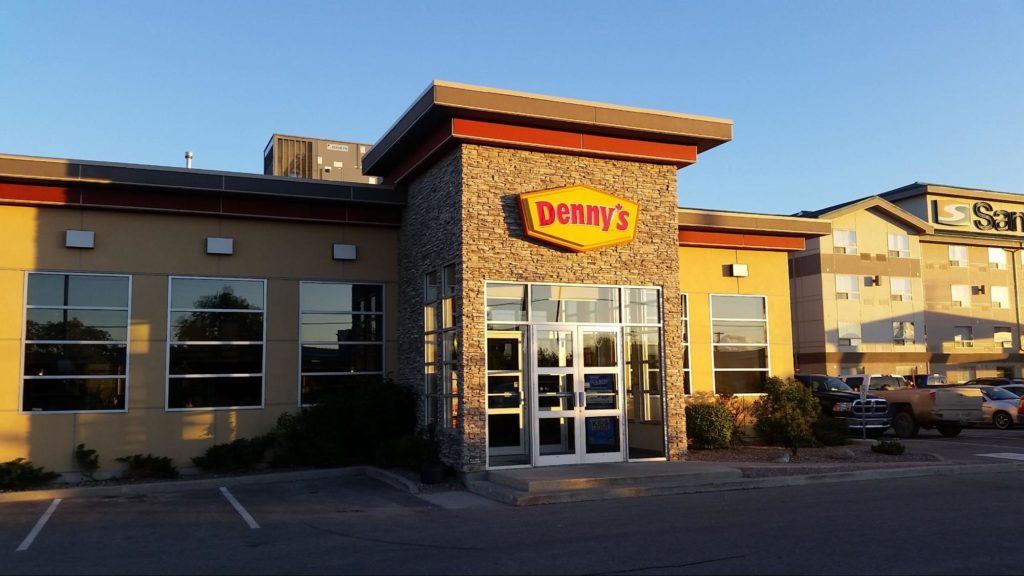 Denny's, the ultimate destination for a birthday brunch that won't dent your wallet, is here to satisfy your morning cravings. Whether you yearn for fluffy pancakes, sizzling bacon, or the timeless Grand Slam, Denny's menu has it all.
But here's the icing on the pancake stack: when you become a member of its rewards program, your birthday celebration gets even more scrumptious.
You can get a free Grand Slam on your special day as it sets the stage for an unforgettable start to your morning. Just remember to bring your ID; it's the golden ticket to your delicious birthday feast!
5. Perogy Planet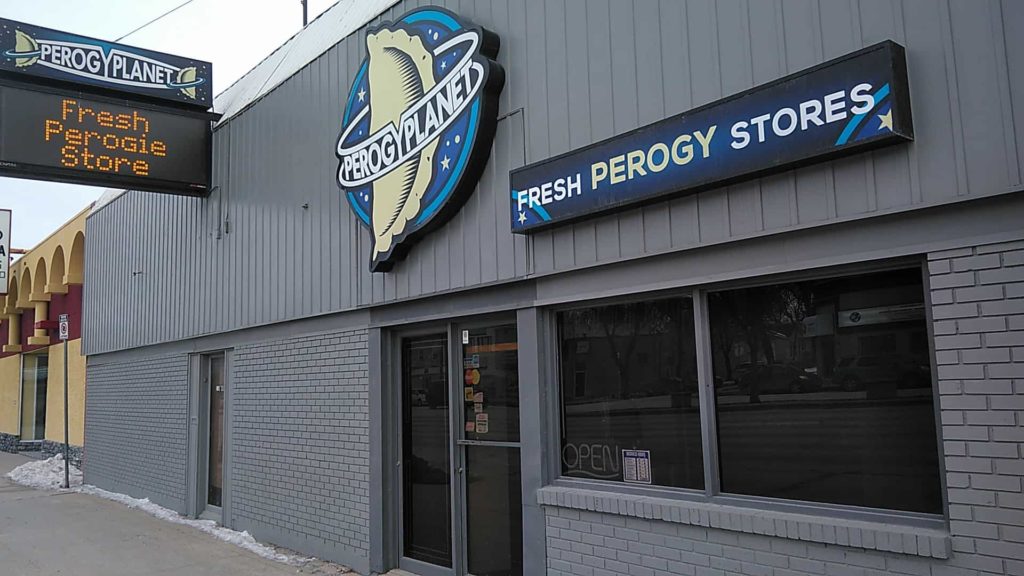 If you're a fan of comfort food, then you can celebrate your birthday at Perogy Planet. This local gem serves up delectable perogies with a modern twist.
From classic potato and cheddar to unique flavors like butter chicken, there's something for everyone!
Be sure to keep your ID within reach on your actual birthday because Perogy Planet has a special treat in store for you. By showing your ID, you'll be gifted a delightful dozen perogies, adding a savory touch to your birthday festivities!
6. IHOP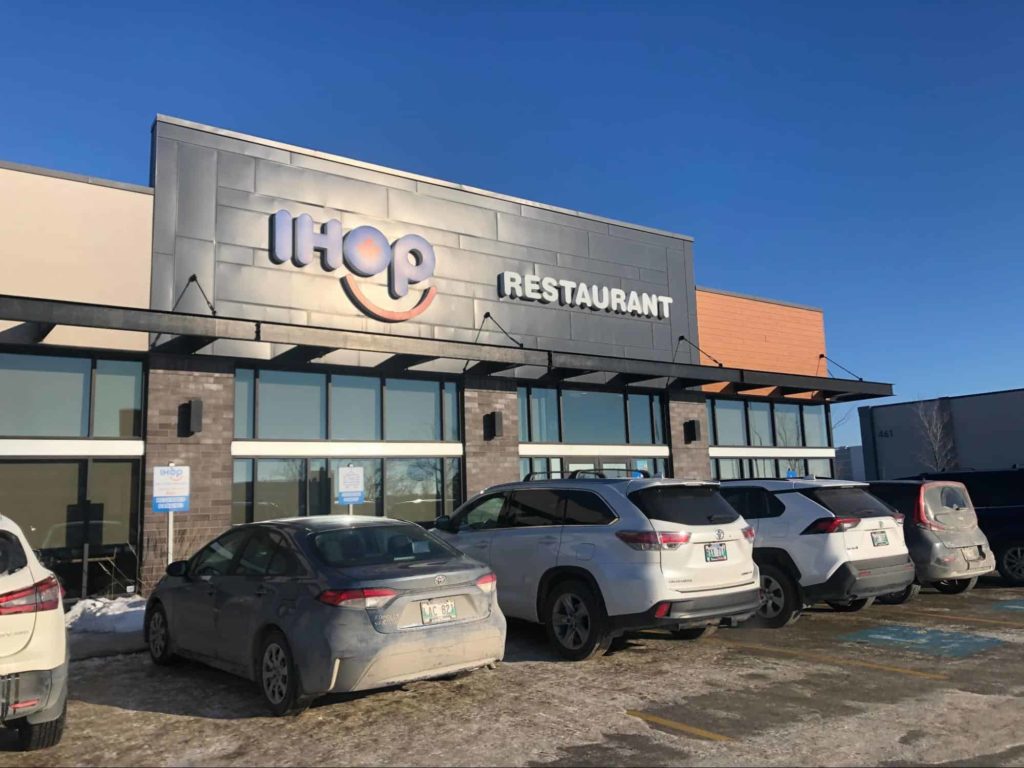 IHOP, short for the International House of Pancakes, is a pancake lover's paradise. When it comes to celebrating your birthday, IHOP offers an unrivaled experience.
Imagine a generous stack of fluffy pancakes, perfectly cooked savory omelets, and the aroma of freshly brewed coffee filling the air. IHOP not only satisfies your pancake cravings but also creates a warm and inviting atmosphere for your special day.
Plus, by becoming a member of its Pancake Revolution Club, you'll savor complimentary pancakes as part of the perks. It's a savory way to kick off your birthday festivities, leaving your taste buds dancing with joy!
7. Good Earth Coffeehouse
For a relaxed and intimate birthday celebration, there's no place quite like Good Earth Coffee House. The cozy ambiance welcomes you with open arms, providing the perfect backdrop for your special day.
This charming haven offers artisanal coffee that's a true sensory delight, and its freshly baked pastries are simply irresistible.
And, if you're a member and using its user-friendly mobile app, Good Earth Coffee House has a surprise in store for you. You'll be treated to a complimentary pastry, adding an extra layer of sweetness to your visit.
It's a warm gesture that turns your birthday outing into an unforgettable experience, where every sip and bite is a celebration of life's simple pleasures.
8. Pizza Hut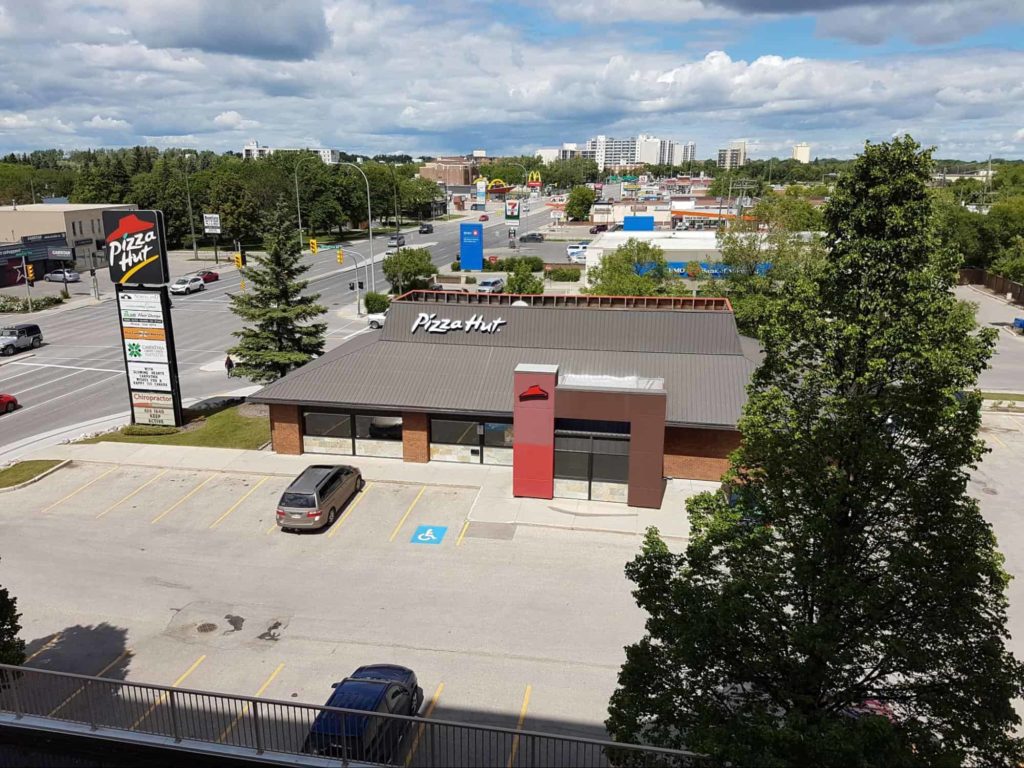 Pizza is a universal favorite, and Pizza Hut knows how to turn it into a birthday bash. Whether you prefer classic cheese or loaded with toppings, this joint has a pizza for every palate.
Pizza Hut typically offers free breadsticks as its birthday freebies, and what sets it apart from other restaurants is that you don't need to make any purchases to enjoy this treat. If you find yourself in the area, it might be worthwhile to stop by.

It's worth noting that in some cases, certain branches have been known to offer a complimentary dessert instead of the usual free breadsticks, so the experience can vary depending on the location.
Free Beverage/Dessert on Your Birthday
1. Starbucks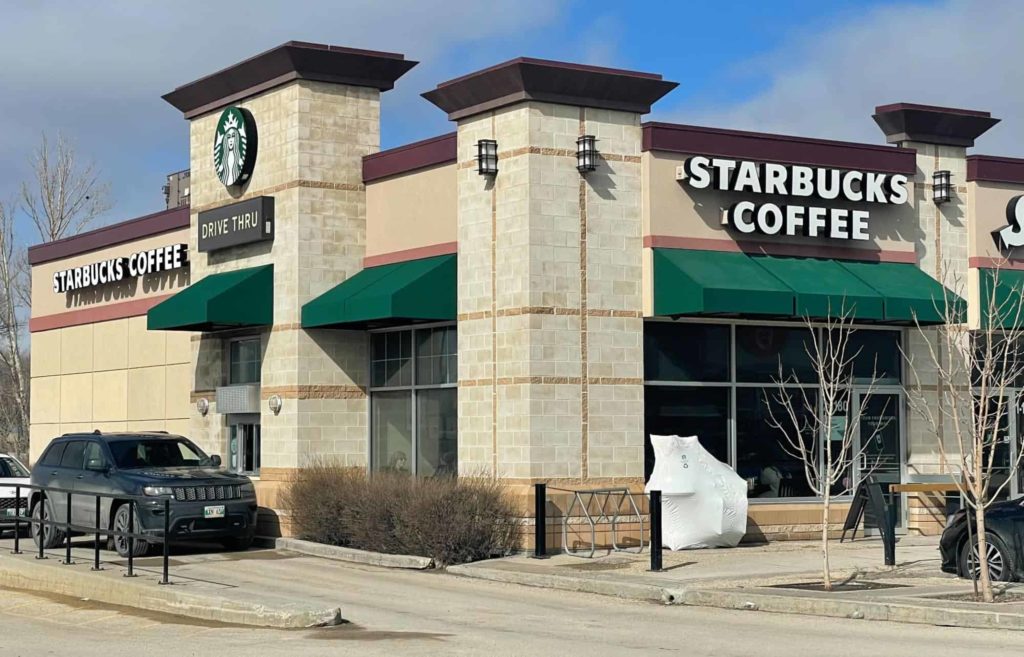 Coffee lovers, rejoice! Starbucks also offers a birthday perk for its loyal customers.
When you become a Starbucks Rewards member, you'll receive a complimentary handcrafted beverage or food item of your choice on your birthday.
Whether you're craving a caramel macchiato, a pumpkin spice latte, or a savory breakfast sandwich, Starbucks has you covered to make your birthday morning extra special.
2. Chatime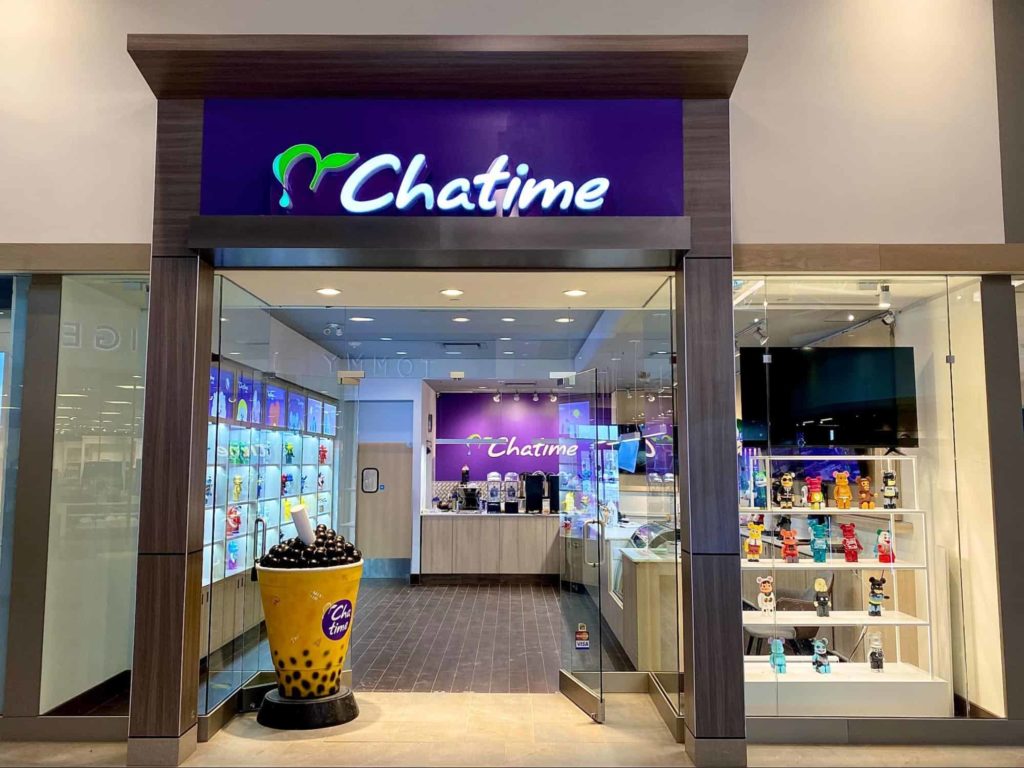 For all you bubble tea aficionados out there, Chatime is a name that needs no introduction.
The good news is that you can score a free Chatime drink on your birthday. Just sign up for its rewards program, and the teahouse will send you a tasty drink voucher to redeem on your special day.
We all know that sipping on your favorite bubble tea flavors while enjoying the lively atmosphere of its locations is the perfect way to kick off your birthday celebrations.
3. Dairy Queen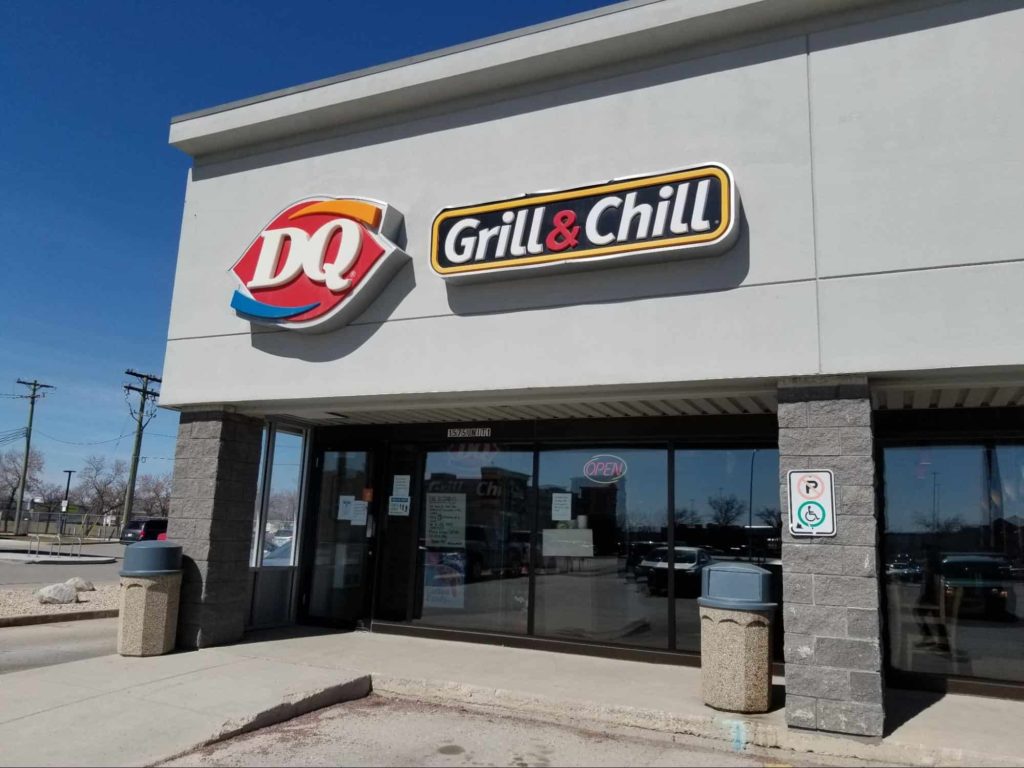 What better way to sweeten your birthday than with a free treat from Dairy Queen? The Blizzard fanatics among us will be delighted to know that DQ offers a complimentary Blizzard on your big day when you join its Blizzard Fan Club.
Whether you're into classic flavors or adventurous combinations, Dairy Queen's birthday gift is sure to satisfy your sweet tooth.
4. Tim Hortons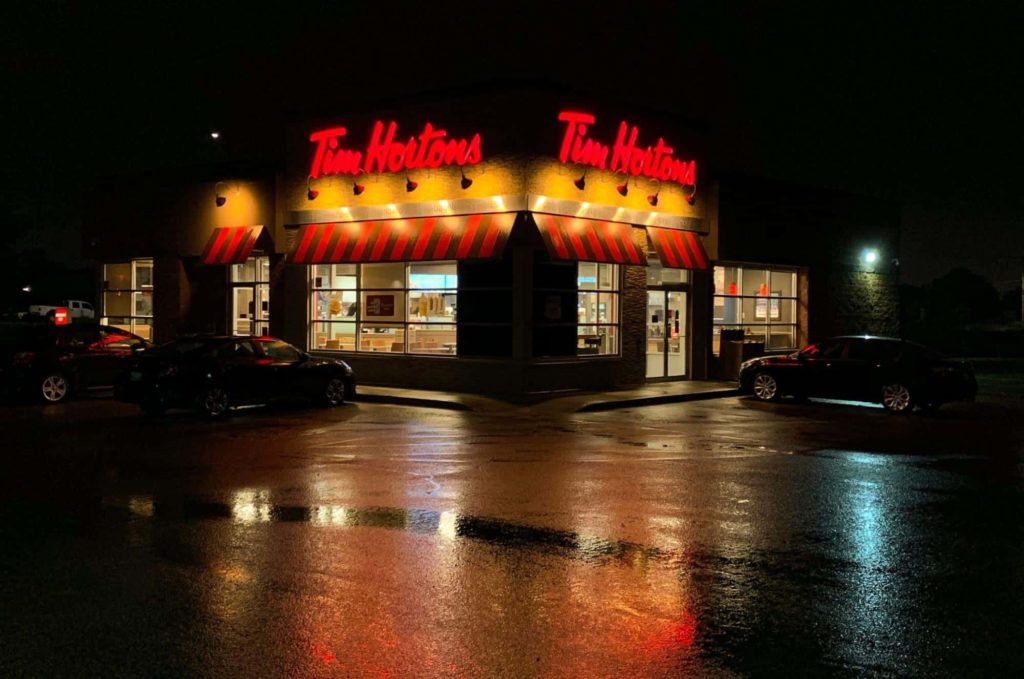 As a true Canadian institution, Tim Hortons knows how to make your birthday feel extra special. If you have joined its Tims Rewards program, the coffee shop will treat you to a free hot or iced coffee, tea, or baked goods on your birthday.
Starting your day with a warm cup of Tim's coffee or indulging in a sweet pastry is a definitely delightful way to begin your birthday celebrations, Canadian style.
Free Products on Your Birthday
1. Aveda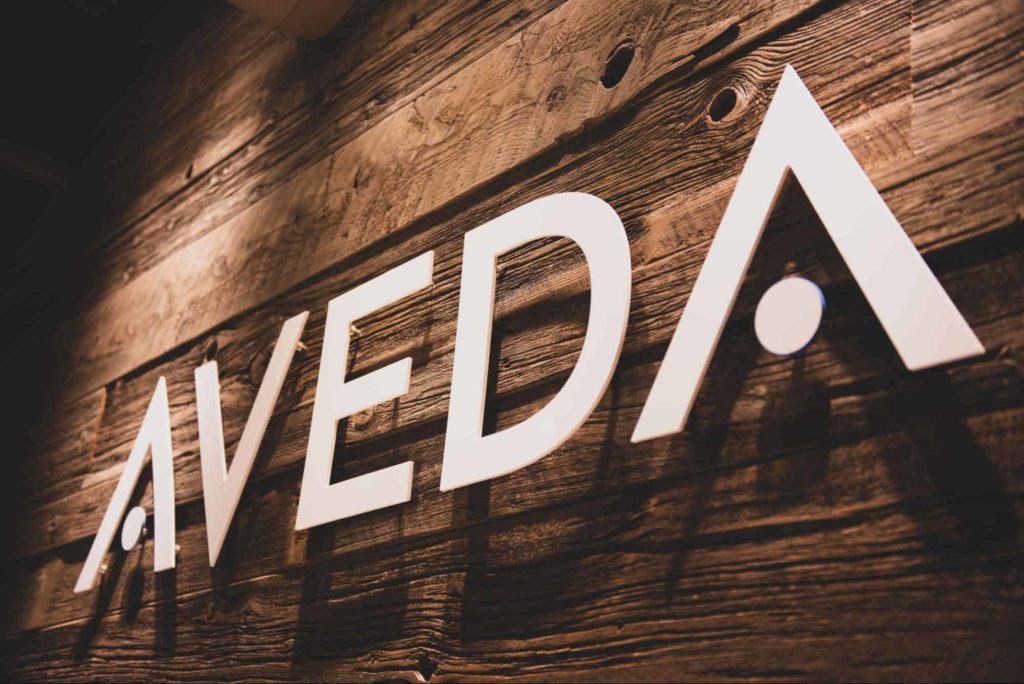 For those who appreciate the power of natural beauty, Aveda is a haven. On your birthday, Aveda pampers you with a free full-sized product, often a skincare or haircare item.
Its commitment to eco-friendly products and exceptional quality makes this a must-visit for any beauty enthusiast celebrating their special day.
2. The Body Shop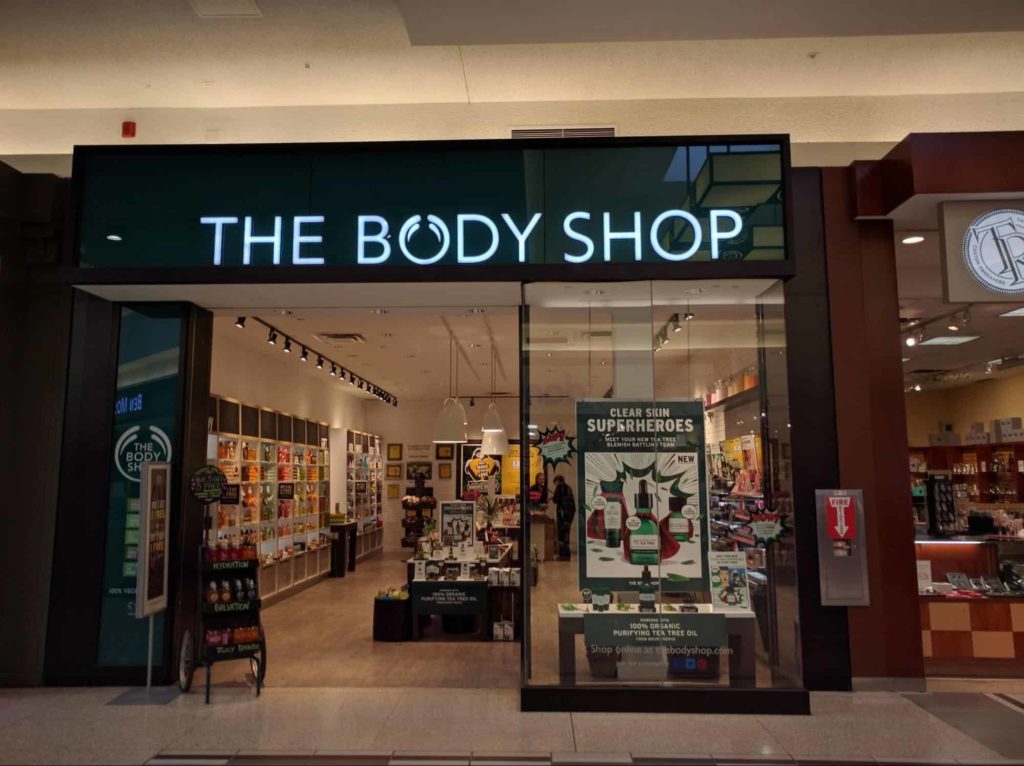 The Body Shop is an iconic brand known for its cruelty-free and ethically sourced products. When your birthday rolls around, it's got you covered with a delightful surprise.
If you've been a loyal shopper and have made purchases at The Body Shop within the past year, you'll receive a free Love Your Body Club membership, which opens up a world of exclusive offers and discounts throughout the year.

As if that's not enough, the store will sweeten the deal with a generous $10 voucher that you can use towards your favorite products on the day of your birthday.
You can expect other special gifts or discounts from the store, allowing you to explore its wide range of skincare, body care, and fragrances guilt-free.
3. Kiehl's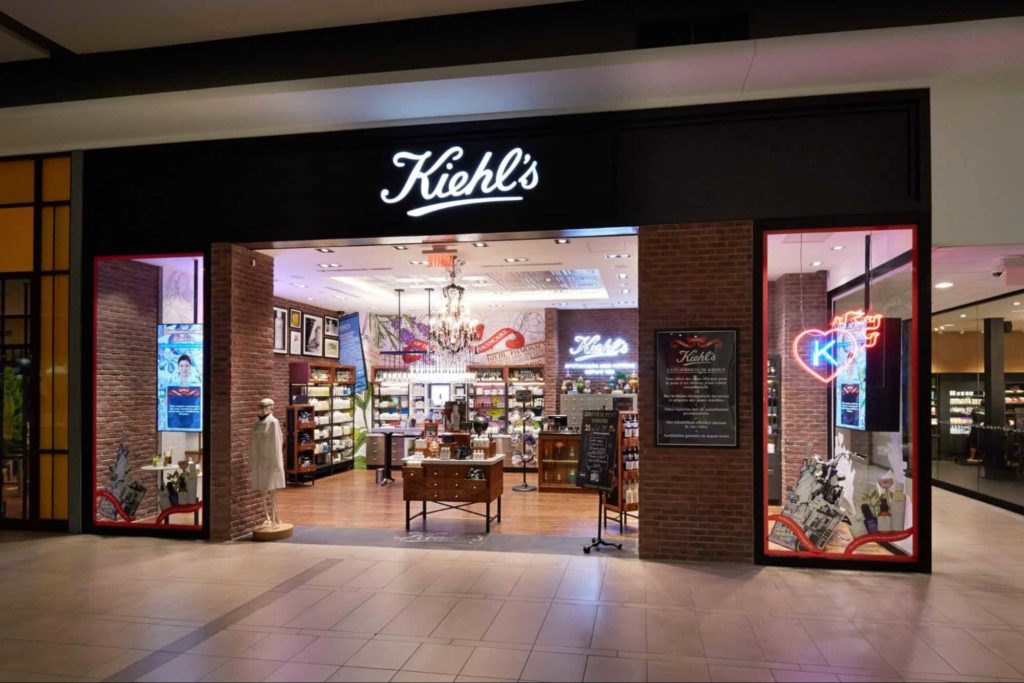 Kiehl's, with its rich history and dedication to quality skincare, has always been a go-to destination for those seeking top-notch beauty products. When you're part of Kiehl's Rewards program, your birthday becomes even more remarkable.
As a member, you'll receive a fantastic birthday treat. On your special day, Kiehl's will give you a free product, allowing you to experience the luxury of its renowned skincare range without spending a dime.
It's a perfect way to pamper yourself and celebrate your birthday with a touch of indulgence.
4. GameStop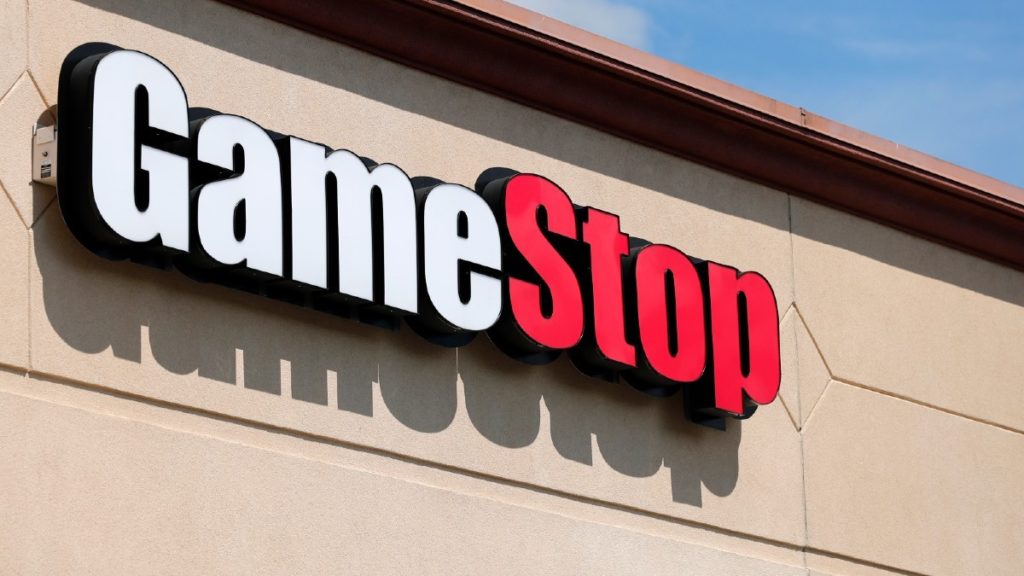 GameStop, a beloved haven for gamers in Winnipeg, is not just a place to find the latest and greatest titles. The store also knows how to make your birthday extra special, especially if you're a member of its Playd club.
During your birthday month, you can take advantage of a special offer: buy one game and get the second one at 40% off.
It's the perfect opportunity to expand your game library or score that title you've had your eye on, all while enjoying significant savings.
So, whether you're into action, adventure, or strategy games, GameStop's birthday offer for Playd Club members adds an extra level of excitement to your special day.
5. London Drugs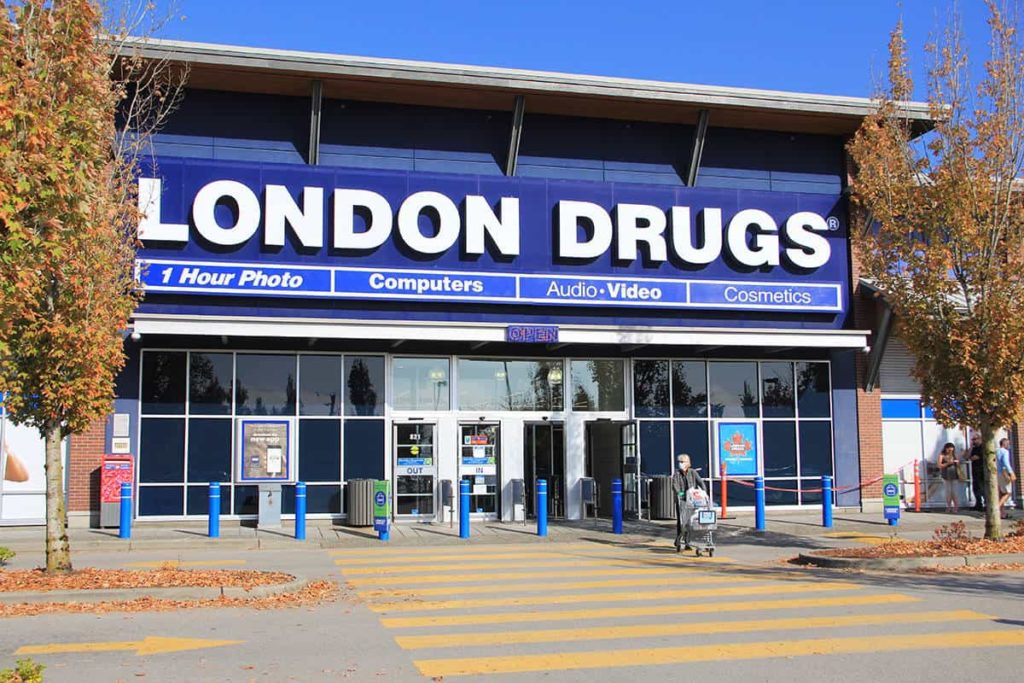 London Drugs has been a trusted name in Winnipeg for all your shopping needs, from pharmaceuticals to electronics to cosmetics, and everything in between.
When it comes to celebrating your birthday, the drugstore doesn't disappoint, especially if you're a member of its LD Extras club.
During your birthday month, London Drugs will give you a $5 free gift card.
This generous gesture allows you to explore its wide selection of products and pick up something special, whether it's a new gadget, beauty product, or household essential.
6. Sephora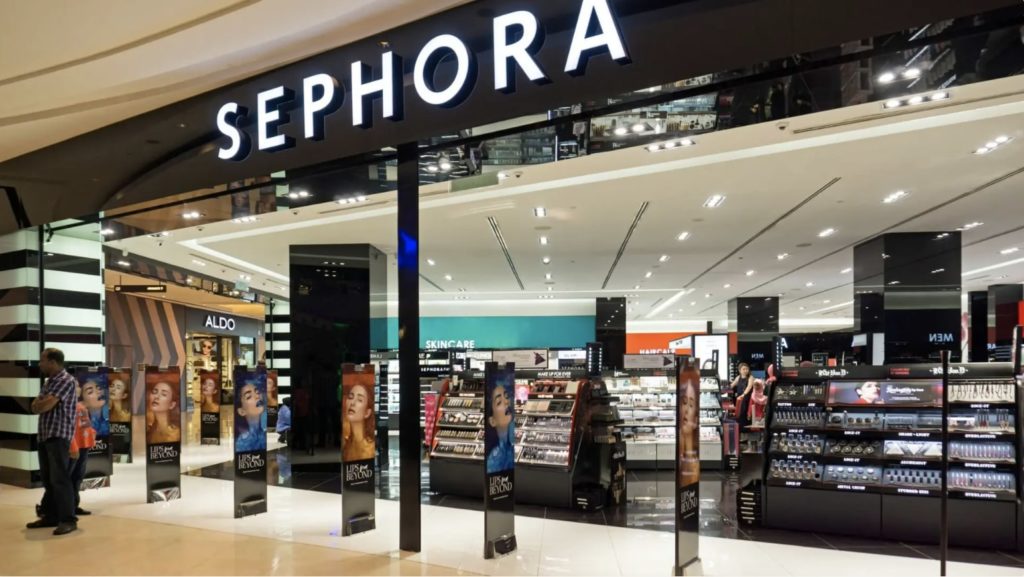 Sephora, the ultimate beauty destination, knows how to make your birthday extra glamorous. When you're part of its Beauty Insider reward program, Sephora offers a free birthday gift, often a makeup or lotion product from a renowned brand.

It's the perfect way to pamper yourself and add a touch of luxury to your birthday beauty routine.
So, if you haven't already registered for the Beauty Insider reward program, now is the time to do so. Your birthday at Sephora will be a truly special occasion, complete with a delightful gift that enhances your beauty regimen.