Beer Pong in Winnipeg: Top Spots to Test Your Aim
Are you ready to turn your Winnipeg nights into unforgettable memories? Say hello to the spirited world of beer pong!
In this article, we're about to embark on a journey that promises fun, competition, and the perfect excuse to gather your friends.

From lively sports hangouts to charming hidden gems tucked away in the city's nooks and crannies, we'll be your map to beer pong bliss in Winnipeg.

Whether you're a sharpshooter or just starting out, join us on this thrilling adventure as we explore the hottest spots to enjoy the quintessential party game. Let's dive into the heart of Winnipeg's beer pong scene!
1. Pregame Sports Bar & Lounge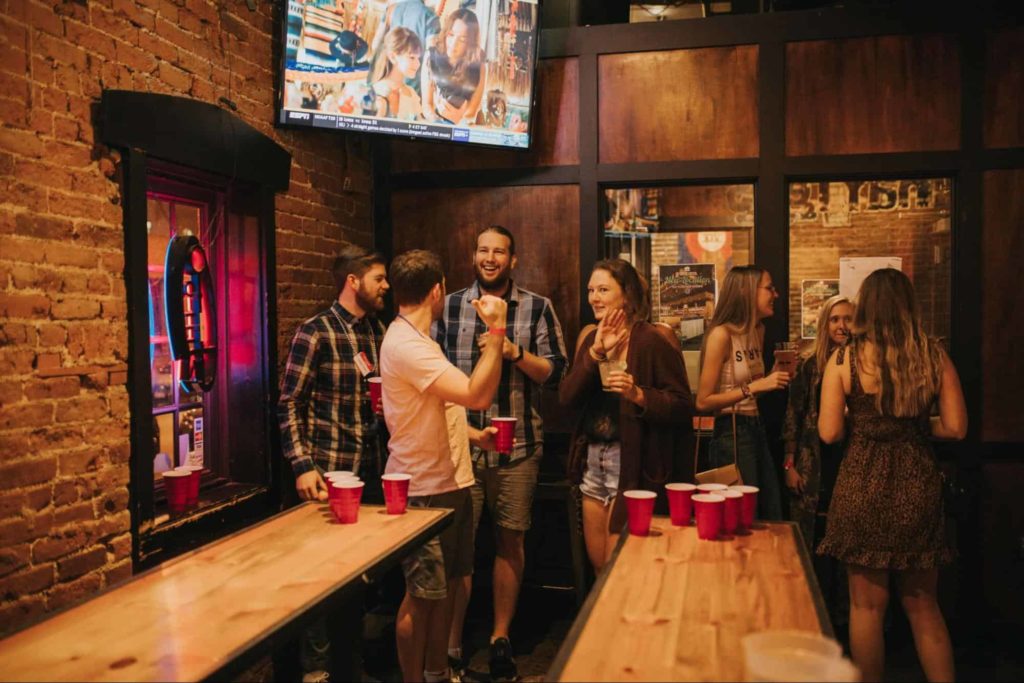 Website
https://www.pregamesportsbar.ca/
Address
Address: 166 Provencher Blvd, Winnipeg, MB R2H 0H3, Canada

Google Maps: Pregame Sports Bar & Lounge

Contact Details
Phone: +1 204-221-4263

Email: [email protected]

Operating Hours
Sunday 11 AM–12 AM

Monday 4 PM–12 AM

Tuesday 4 PM–12 AM

Wednesday 11 AM–12 AM

Thursday 11 AM–12 AM

Friday 11 AM–12 AM

Saturday 11 AM–12 AM
Pregame Sports Bar & Lounge in Winnipeg is a haven for beer pong enthusiasts.
First and foremost, it takes its food seriously. The tacos are a true delight, showcasing the culinary excellence you can expect at this establishment.

Whether you're looking for a quick snack between pong matches or a hearty meal to fuel your gaming prowess, Pregame has a menu that won't disappoint.
But Pregame isn't just about beer pong; it offers a diverse range of entertainment options. In addition to beer pong tables, you'll find pool tables, dartboards, and even slot machines.

This means there's never a dull moment here.
The staff and service at Pregame are top-notch. Friendly and attentive, they contribute to the overall positive vibe of the establishment, making your visit all the more enjoyable.
Pro Tip:

The store's operating hours can be inconsistent, so it's recommended to call ahead before heading to the restaurant.
2. Tavern United Windsor Park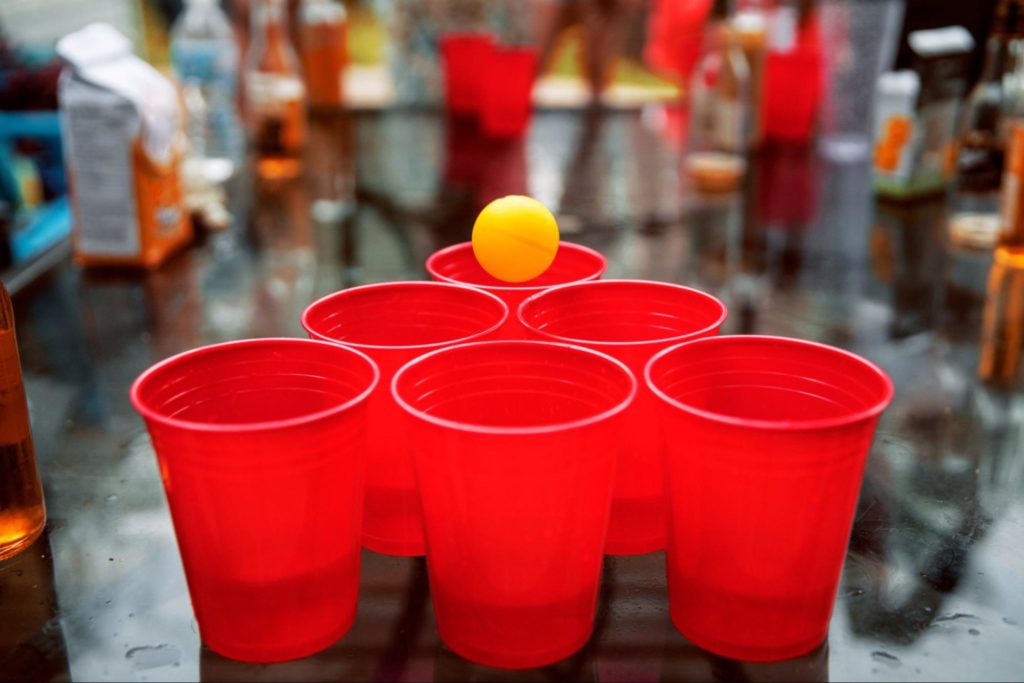 Website
https://www.canadinns.com/eat/tavern-united/
Address
Address: 1034 Elizabeth Rd, Winnipeg, MB R2J 1B3, Canada

Google Maps: Tavern United Windsor Park

Contact Details
Phone: +1 204-253-2641
Operating Hours
Sunday 4–10 PM

Monday 4–10 PM

Tuesday 4–10 PM

Wednesday 4 PM–12 AM

Thursday 4 PM–12 AM

Friday 4 PM–12 AM

Saturday 4 PM–12 AM
For travelers seeking a great place to play beer pong in Winnipeg, look no further than Tavern United Windsor Park. This hotel bar offers a unique blend of features that make it a standout choice for both visitors and locals.
You can enjoy a game of beer pong without straying too far from your accommodation. This makes it a convenient choice for travelers.
What sets Tavern United Windsor Park apart is its swift and friendly service. The staff here is known for their efficiency, ensuring that you spend more time enjoying beer pong and less time waiting for refreshments.
The bar boasts multiple TV screens, creating an ideal setting for catching the game while you engage in a thrilling game of beer pong.
Unlike many traditional pubs and bars, this establishment is quite spacious. The ample room gives you the freedom to move around comfortably.
And perhaps the most enticing feature is the rarity of the beer pong table's use. You won't find long lines or waiting times here, allowing you to jump into the action whenever you please.
Pro Tip:

It's been said by past customers that orders may take a while, so I recommend browsing their menu while en route to the restaurant for a quicker dining experience.
3. Underdogs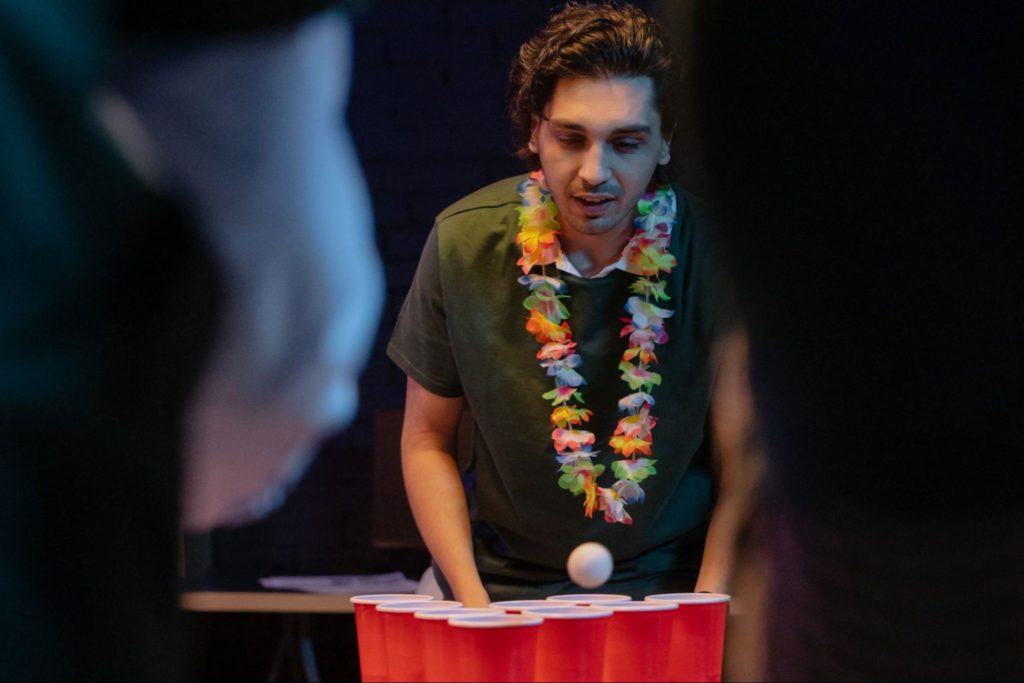 Website
https://www.underdogswinnipeg.com/
Address
Address: 2609 Portage Ave, Winnipeg, MB R3J 0P6, Canada

Google Maps: Underdogs

Contact Details
Phone: +1 204-615-6104

Email: [email protected]

Operating Hours
Sunday Closed

Monday 11:30 AM–11 PM

Tuesday 11:30 AM–12 AM

Wednesday 11:30 AM–12 AM

Thursday 11:30 AM–12 AM

Friday 11:30 AM–1 AM

Saturday 11:30 AM–1 AM
When it comes to discovering hidden gems for beer pong in Winnipeg, Underdogs unquestionably tops the list. This establishment offers an experience that sets it apart from the rest, making it a must-visit for enthusiasts and casual players alike.
Underdogs' standout feature is its separate game room which sets the stage for an exceptional beer pong experience. Playing in this dedicated space allows you to step away from the main tables and the bustling activity of other patrons.
It's perfect for groups of friends looking to engage in some friendly competition without the distractions of a crowded bar.
What truly elevates Underdogs is its remarkable ambiance. The moment you step inside, you're greeted by an atmosphere that unmistakably screams "sports bar."
The walls adorned with sports memorabilia, the strategically placed TV screens broadcasting the latest games, and the energetic vibe of the place all contribute to an unforgettable experience.
Whether you're a sports fanatic or simply looking for a place with the right atmosphere to complement your beer-pong matches, Underdogs delivers on every front.
Pro Tip:

Due to the restaurant's popularity, I recommend making a reservation before you go.
4. Beer Pong Manitoba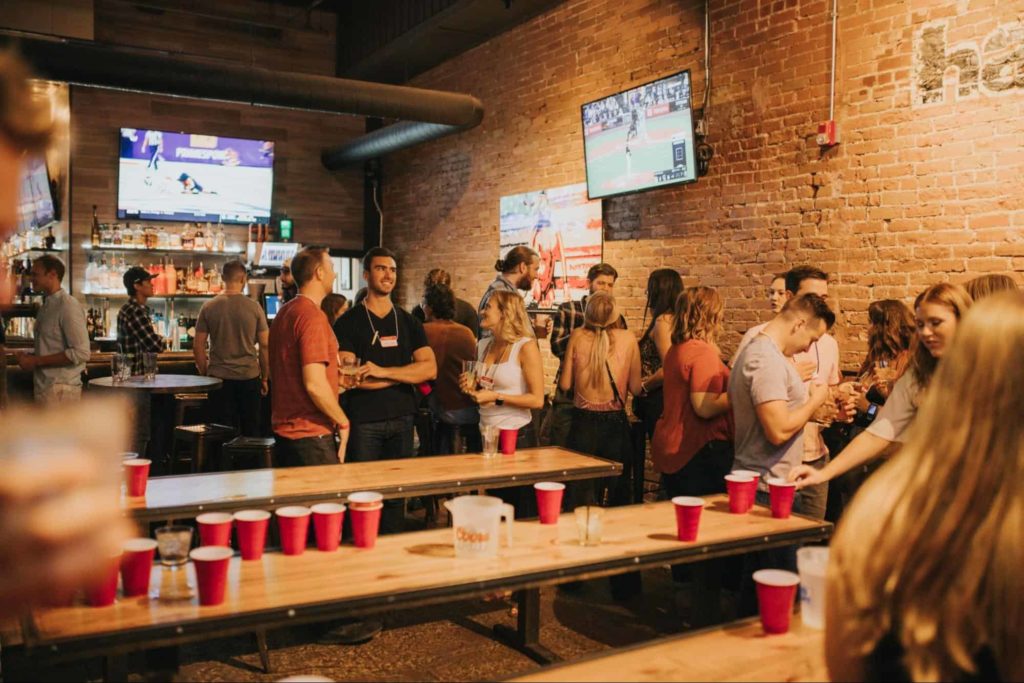 In the world of beer pong in Winnipeg, there's one name that stands out: Beer Pong Manitoba. This community-driven organization is the go-to spot for serious players and those looking to dive headfirst into the world of competitive beer pong.
Beer Pong Manitoba is more than just a place to play; it's a community that shares your passion for the game.

They organize regular tournaments and events throughout the city, providing a platform for beer pong enthusiasts to showcase their skills and connect with like-minded individuals.
But it's not all about intense competition. Beer Pong Manitoba also fosters a friendly and welcoming atmosphere. Whether you're a beginner or a seasoned pro, you'll find camaraderie and support within this tight-knit community.

It's a place where friendships are forged over friendly matches and shared love for the game.
The dedication of the organizers and participants is evident in the quality of the events they host. The attention to detail, from the setup of the tables to the organization of the tournaments, ensures that every participant has a memorable experience.
Pro Tip:

Due to the limited entries available, I recommend purchasing your tickets in advance to secure your spot for the beer pong competitions.