Living in Winnipeg vs. Edmonton: Which is better?
Winnipeg and Edmonton are both great cities with a lot to offer. You will indeed find many similarities when comparing these two beloved Canadian cities.
Living in Winnipeg is better because of the lower cost of living, better healthcare, affordable education, and more choices for career paths.
Although, Edmonton would be better in terms of education, job opportunities, and safety.
Both cities offer an excellent quality of life. But if you are looking for an affordable, safe place to raise a family, then Winnipeg is the place for you. The city has cheap apartments, real estate, and childcare options.
However, if you want to study and live your younger years, then Edmonton is better for you. Edmonton can also offer more job opportunities once you graduate.
Today, we've put together an in-depth guide of the two cities, complete with information on the cost of living, safety, healthcare, and more.
The table below shows the summarized comparison of different factors when living in Winnipeg vs. Edmonton.
Factors
Winnipeg
Edmonton
Cost of Living
- Affordable and more cost-effective
- Higher cost of living
Safety
- Higher crime rate
- Lower crime rate
Healthcare
- Healthcare plan covers most of the cost

- More comprehensive healthcare plans

- Healthcare plan only covers the medically essential treatments

- Less healthcare plan coverage

Education
- Less broad programs but more affordable tuition fees
- More variety of programs and postgraduate programs but higher tuition fees
Career
- Limited career paths but more possible to secure a job

- Lower salary

- More job opportunities and career paths

- Higher salary

Demographics and Diversity
- Lower population

- Higher diversity

- Higher population

- Lower diversity

Leisure and Entertainment
- Focused on culture, music, restaurants, nightlife, nature
- Focused on performing arts, history, festivals, and sports
Weather
- Colder temperatures in the winter season

- Warmer temperatures in the summer season

- Less cold in the winter season

- Less warm in the summer season
Cost of Living in Winnipeg vs. Edmonton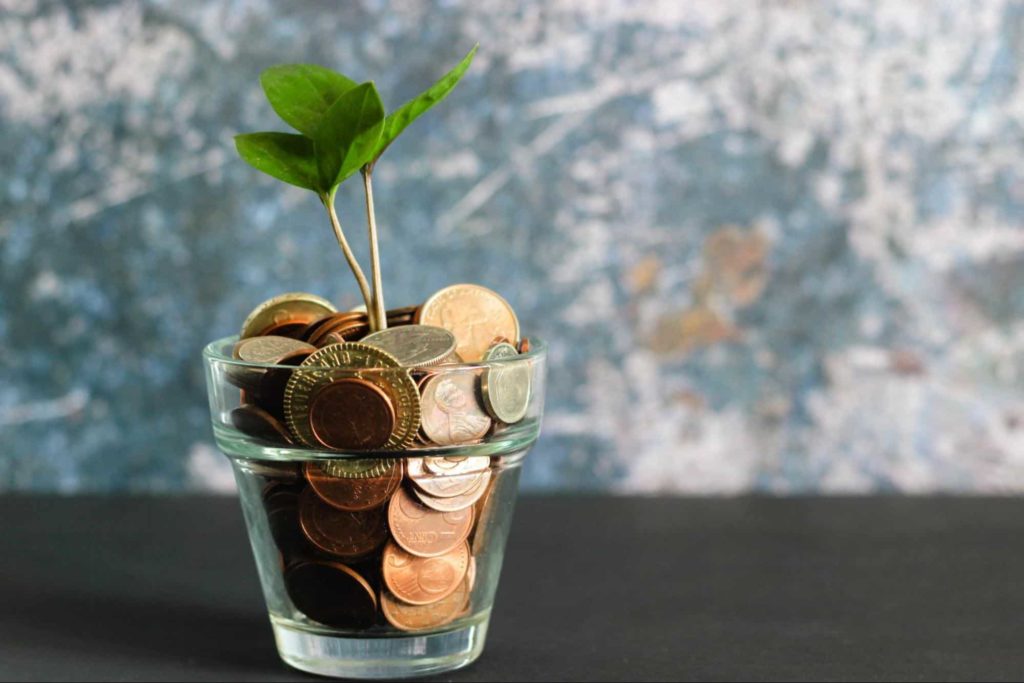 Living in Winnipeg is cheaper than living in Edmonton, the average cost of living in Winnipeg is around $2,119, while it is $2,489 in Edmonton.
A single-person household would spend 18.87% more in Edmonton than in Winnipeg.
The cost of living is one of the primary factors to consider when deciding where to live. When comparing and contrasting the cities of Winnipeg and Edmonton, we can see that Edmonton's cost of living is higher than Winnipeg's.
But these two cities don't fall far regarding consumer prices like products and services and are relatively close to each other. However, the rent, utilities, and tuition fees significantly affect their difference.
Below is a comparison table from Cost of Live between the primary expenses in Winnipeg and Edmonton for a single-person household (except for the tuition fee). The currency of the table is Canadian dollars. 
| Expenses | Winnipeg | Edmonton |
| --- | --- | --- |
| Utilities (Monthly) | $171.42 | $224.98 |
| Rent (1 bedroom) | $1,020.36 | $1,228.04 |
| Groceries | $113.42 | $117.33 |
| Transportation (1L gasoline) | $1.01 | $0.93 |
| Tuition (Primary, annually for 1) | $15,049.80 | $8,825 |
| House (3 bedroom, 1 bathroom) | $290,000 | $320,000 |
The most significant difference between the two cities comes from a primary student's tuition. The annual cost for a primary student to study in Winnipeg is almost twice as much as Edmonton's. 
If you are choosing between the two cities to permanently live instead of renting, a three-bedroom, one-bathroom house in Edmonton costs an average of $320,000, while the same property in Winnipeg would be valued at $290,000.
However, renting a one-bedroom apartment in Edmonton is only $200+ higher than in Winnipeg. It is more worth it to rent an apartment in Edmonton for a non-permanent residency than buy real estate. 
Safety in Winnipeg vs. Edmonton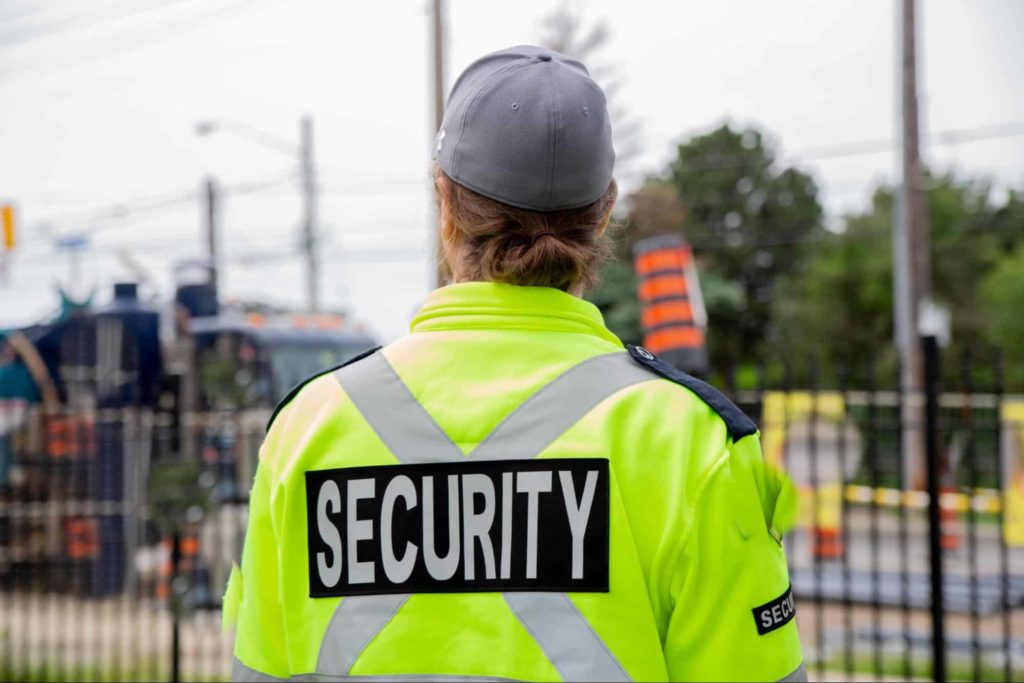 It is safer to live in Edmonton than in Winnipeg. According to Statista, Winnipeg had a crime severity index of 113.55 in 2021, while Edmonton's was only 97.45.
Winnipeg has the 3rd highest crime rate in all of Canada's metropolitan areas, while Edmonton is ranked 8th.
Winnipeg has a much higher crime severity index than Edmonton, and it has decreased over the last four years.
However, we cannot ignore that the crime severity index between the two is comparatively close as both rank in the top 10 in all metropolitan areas in Canada. 
| Crimes | Winnipeg | Edmonton |
| --- | --- | --- |
| Non-violent severity index | 100.33 | 99.6 |
| Violent severity index | 168.29 | 123.76 |
| Crime severity index | 74.76 | 106.18 |
The table shows the difference between the two cities' crime severity indexes in 2021, including non-violent and violent crimes. 
Violent crimes are higher in Winnipeg, and non-violent crimes are almost at the same rate. 
Healthcare in Winnipeg vs. Edmonton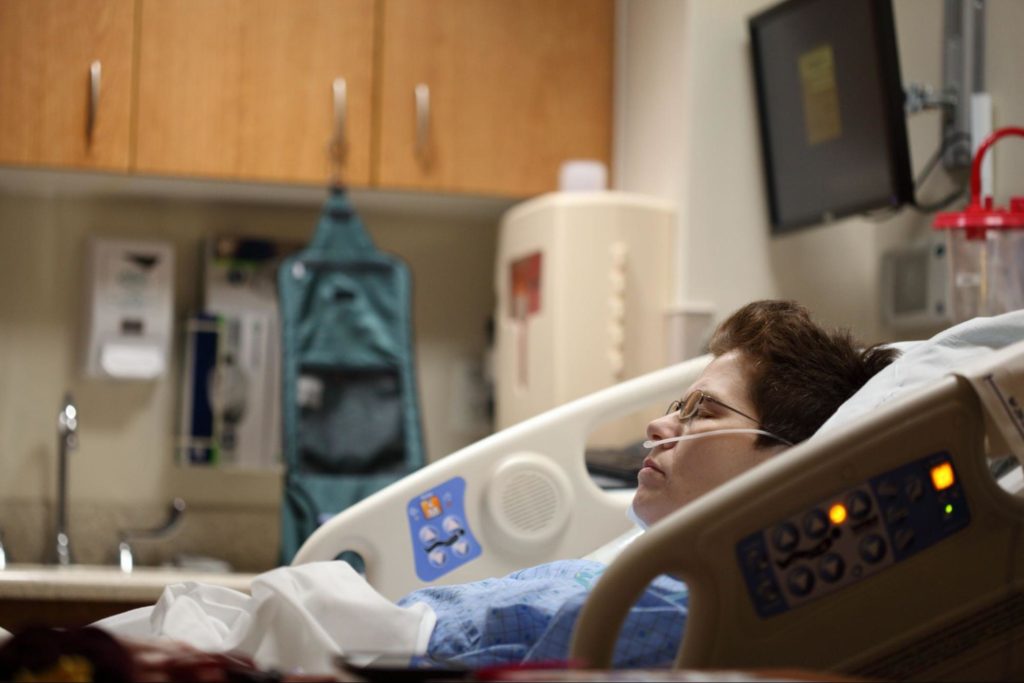 Winnipeg has better healthcare coverage than Edmonton. Edmonton lacks healthcare benefits such as hospital coverage and ambulance fees, while Winnipeg's healthcare includes those.
Good healthcare coverage is essential, and people living in Winnipeg benefit better than those in Edmonton. Winnipeg's healthcare plan includes common benefits like personal home care and out-of-country coverage.
However, both cities offer free healthcare for citizens who need it, as long as they meet the criteria for primary medical care. Having said that, though, there are still differences in benefits as the cities are in different provinces.
Below is a comparison table of Winnipeg's (under Manitoba Health) and Edmonton's (under Alberta Health Services) healthcare plan coverages.
| Coverage/Benefits | Manitoba Health (Winnipeg) | Alberta Health Services (Edmonton) |
| --- | --- | --- |
| Physician services | ✓ | ✓ |
| Vision care | ✓ | ✓ |
| Dental surgery | ✓ | ✓ |
| Out-of-province care | ✓ | ✓ but fewer benefits |
| Personal home care | ✓ | |
| Ambulance fees | ✓ | |
| Chiropractic care | ✓ | |
Manitoba Health covers more than Alberta Health Services. However, both organizations still have restrictions like prescription drugs, medical exams, psychology services, etc. 
If you are medically insured in Edmonton, you would be shouldering more out-of-pocket expenses than being insured in Winnipeg.
Education in Winnipeg vs. Edmonton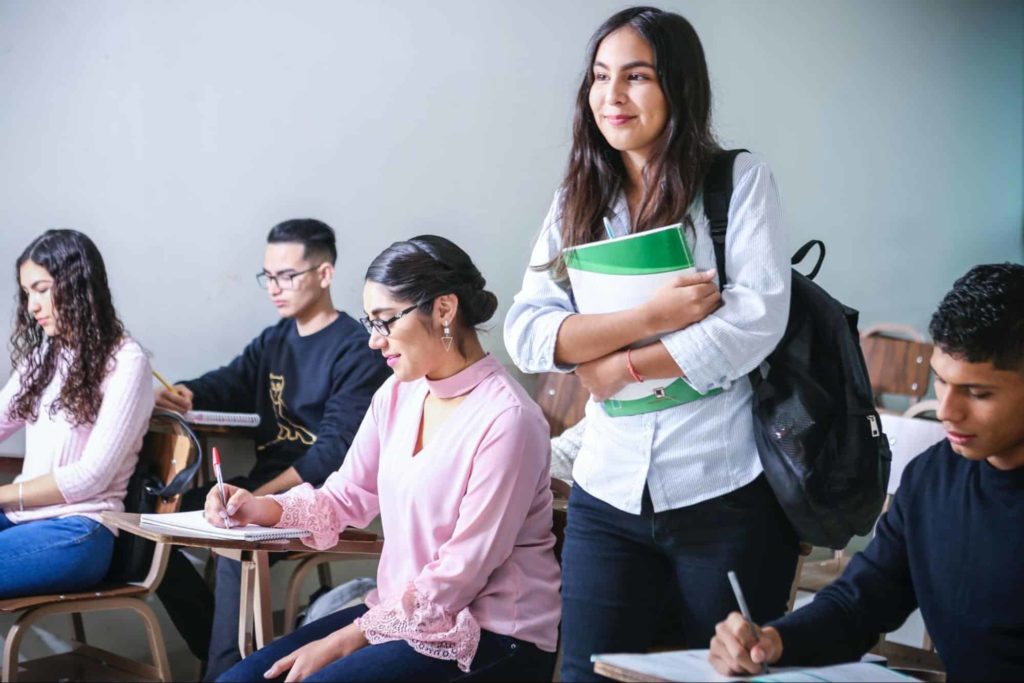 Edmonton universities offer more programs than Winnipeg universities. Edmonton has 8 universities offering 134 programs, while Winnipeg has 6 universities offering 67 programs.
Tuition fees in Winnipeg are more expensive as well, reaching up to $30,000 compared to $18,000 in Edmonton.
Here are some of the common programs studied in Winnipeg and Edmonton and their respective estimated tuition fees.
| Programs | Winnipeg | Edmonton |
| --- | --- | --- |
| Business | $16,477.08 | $10,227.50 |
| Arts | $9,651.85 | $11,461.10 |
| Education and Teaching | $18,584.54 | $10,012.20 |
| Administration | $17,296.38 | $12,183.39 |
| Nursing | $25,664.80 | $7,355.56 |
The universities of Edmonton and Winnipeg are home to some of Canada's top universities. The University of Alberta in Edmonton is Edmonton's leading university, which is popular in engineering programs.
On the other hand, Winnipeg houses the University of Manitoba, which is famous for its medical-doctoral programs. The city also has the University of Winnipeg for undergraduate programs.
Careers in Winnipeg vs. Edmonton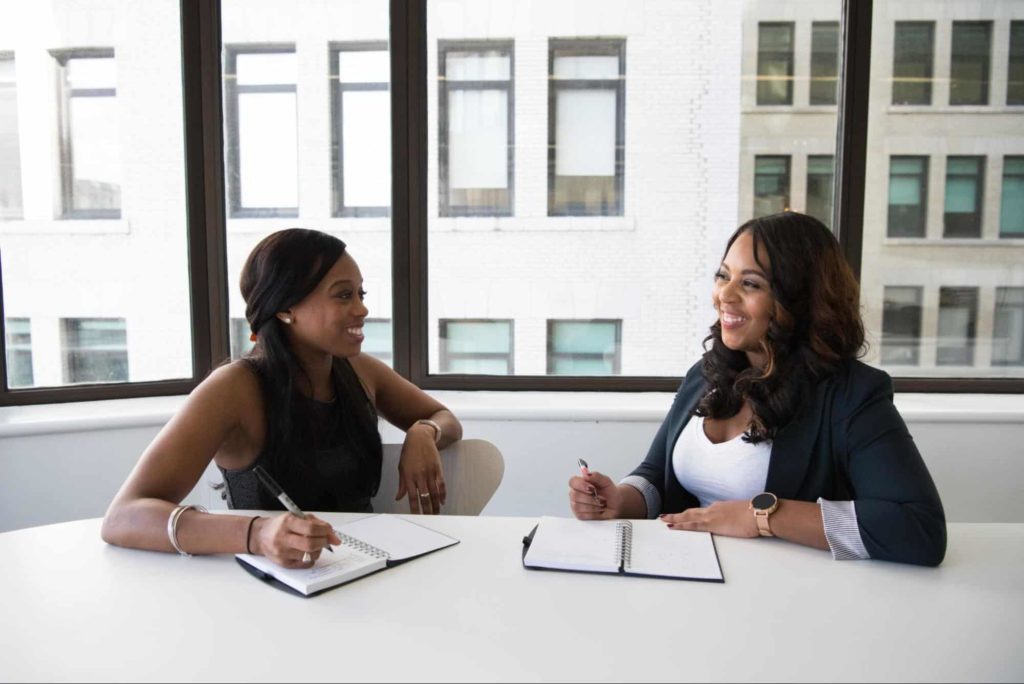 Edmonton has a better job market and more opportunities than Winnipeg. Although Winnipeg offers tremendous career growth too, you will be able to find a more diverse selection of job opportunities in Edmonton.
But Winnipeg's economy has always been solid and diverse; with its low unemployment rate of 8.9%, you are most likely to secure a job there, unlike in Edmonton, which has an unemployment rate of 12.7%.
Edmonton's economy is more substantial; it is most of Alberta's principal economic center. The oil and gas industry, real estate, and business are major factors contributing to its positive growth.
With that said, Winnipeg and Edmonton are great for career prospects such as career growth, seeking employment, and job opportunities.
Edmonton Careers
The whole province of Alberta contributes a lot to Edmonton's economy, as the city's top industries are heavily influenced by its fossil fuels, which are oil, gas, and mining.
The fossil fuel industry employs 16.4% of the overall workforce of Edmonton. Real estate comes second with 11.7%, followed by business and commercial services at 11.8%, then construction at 10.1%, and retail and wholesale at 9.5%.
Although it only employs 9.5% of the city's workforce, the retail industry in Edmonton has also grown. The city houses North America's largest mall — the West Edmonton Mall, and it also has several independent stores all over the city.
Winnipeg Careers
Most of Winnipeg's economic industries is created by the government or funded by them.
The healthcare and retail sector employs 15% of Winnipeg's workforce, retail employs about 11%, and the manufacturing and public administration sectors employ about 8% of workers each.
The city also has a big spotlight on aerospace, agribusiness, information and communication technologies, and creative industries.
Demographics in Winnipeg vs. Edmonton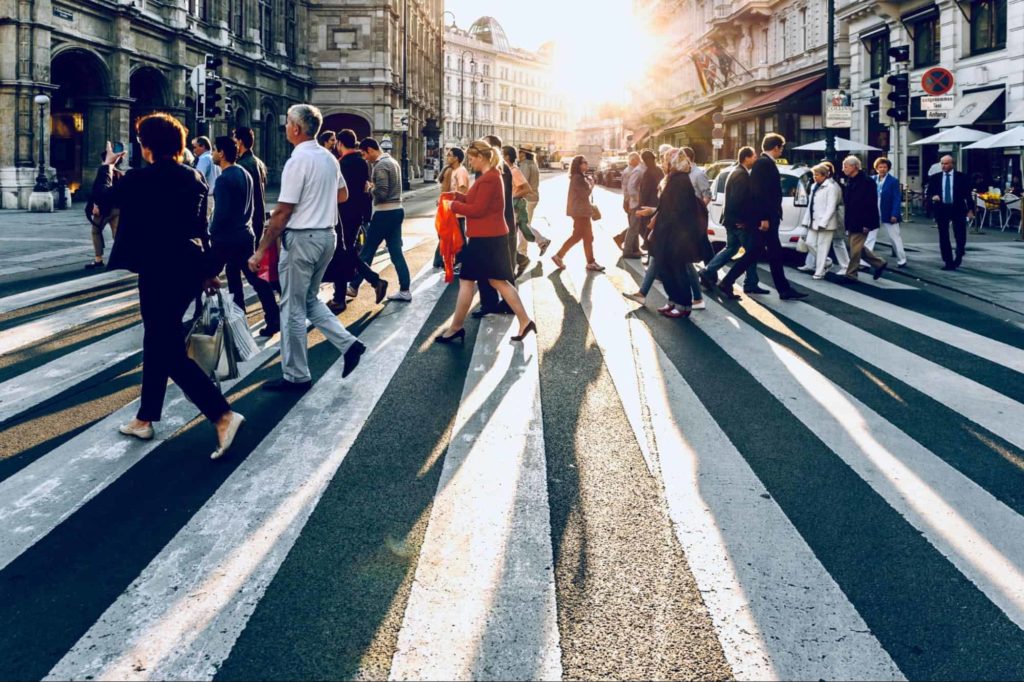 Edmonton has a bigger population than Winnipeg. Edmonton's population in 2021 was 1,010,899. On the other hand, Winnipeg had a population of 749,607.
Their population density only has a 7.69% difference, and considering both cities' sizes, they are closely proportional to each other.
The median age also does not fall far from each other. Winnipeg's population's median age is 39, while it is 37.7 in Edmonton.
In Edmonton, the male-to-female ratio is almost equal. On the other hand, Winnipeg has more women, with 50.33% of its population being female.
| | Winnipeg | Edmonton |
| --- | --- | --- |
| Population | 749,607 | 1,010,899 |
| Population density | 1,430 people/km² | 1,320.4 people/km² |
| Median age of population | 39 years old | 37.7 years old |
| Female population | 50.33% | 50% |
| Male population | 49.67% | 50% |
While there is not much difference between the two cities' population data except for the population count, Winnipeg and Edmonton's demographics are almost the same. 
Edmonton's population has grown and is still growing in the last two decades. An average of 12% yearly is added to its population, while in Winnipeg, only an average of 7% is added to its population. 
Diversity in Winnipeg vs. Edmonton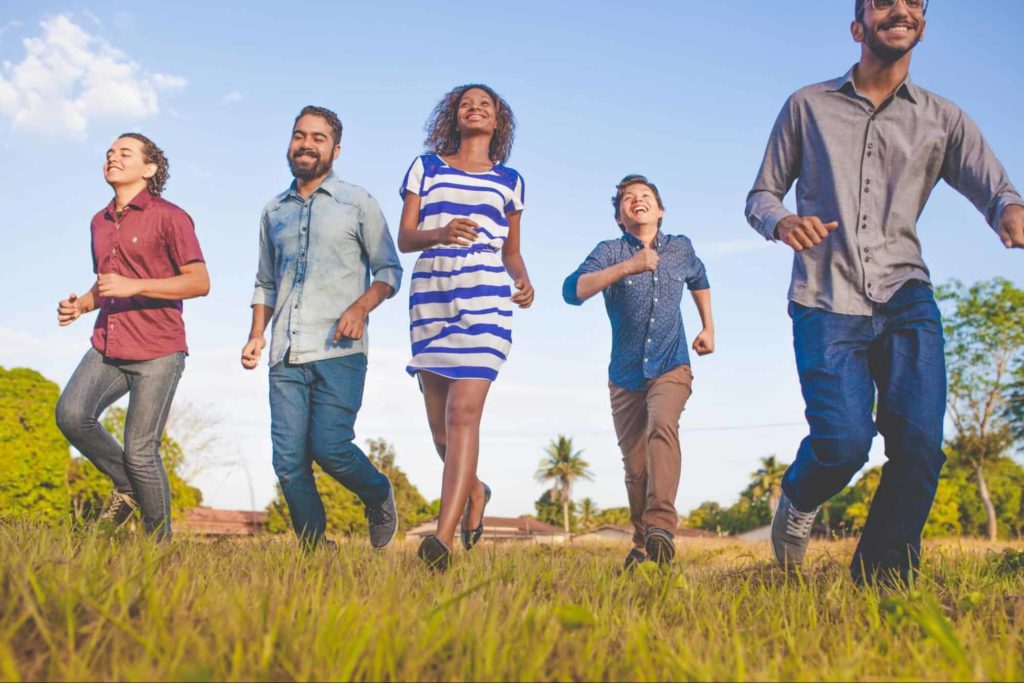 Edmonton has a more diverse population than Winnipeg. Around 32.5% of the population in Edmonton are immigrants (around 324,000 people).
In contrast, Winnipeg's immigrants account for about 25% of its population (around 180,000 people).
When talking about ethnicities, European ethnicities take over almost half of both cities' populations. English is the largest ethnic group in Winnipeg and Edmonton.
Christians take half of both cities' religions. Over 44.6% of Edmonton's population are Christians, while Winnipeg has around 50.4%. 
| | Winnipeg | Edmonton |
| --- | --- | --- |
| South Asian | 5.4% | 9.5% |
| Chinese | 2.8% | 7.4% |
| African | 3.9% | 6.1% |
| Filipino | 10.6% | 6.2% |
| Latin American | 1% | 2.3% |
Both Winnipeg and Edmonton's diversity is not far from each other. Their immigrants, religion, and ethnic data are almost always the same. 
Leisure and Entertainment in Winnipeg vs. Edmonton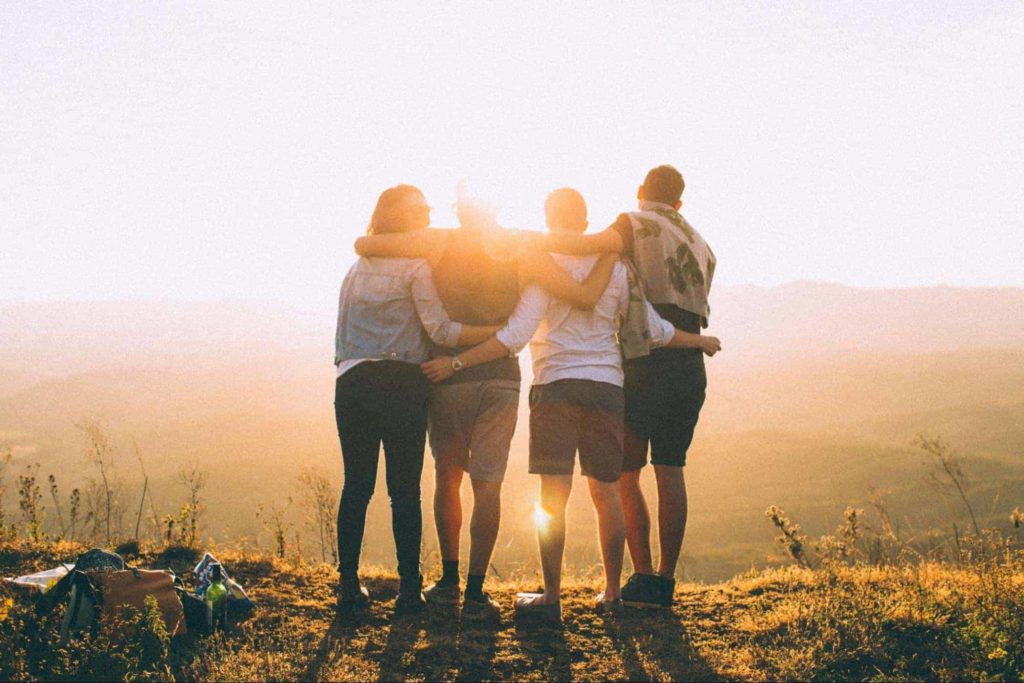 Winnipeg and Edmonton both have great leisure and entertainment options. Adventures and attractions are Edmonton's leading offers. In comparison, recreational facilities are Winnipeg's core entertainment.
Both cities offer some of the best things to do in their places along with excitingly diverse arts and culture scenes, especially compared to other cities in their region.
With everything from festivals and sporting events to shopping centers, you're sure to find something for your next adventure.
Edmonton also has the biggest mall in North America, the world's largest indoor amusement park, and the world's largest indoor wave pool. On the other hand, Winnipeg has a rich musical and artistic culture.
To better understand their difference, we divided Winnipeg and Edmonton leisure and entertainment into three categories.
Art, Music, and History in Winnipeg vs. Edmonton
Winnipeg is keener on culture and musicals, while Edmonton focuses more on performing arts and history.
Edmonton has one of the "perfect" concert halls, known as the Francis Winspear Centre for Music. Winnipeg is home to the world's most comprehensive collections of contemporary Inuit art, known as the Qaumajuq, in the Winnipeg Art Gallery.
Edmonton also has far more museums and historical attractions than Winnipeg, making it the better city for history lovers.
The city of Edmonton hosts the Royal Alberta Museum, the largest museum in western Canada. It has a collection of more than 10 million items that showcase the history and culture of Alberta.
While the city of Winnipeg hosts the Manitoba Museum, Canada's largest natural history, and human history museum. It has a collection of more than 2.5 million items that showcase the natural history of Manitoba
Art and music are integral parts of the cultural traditions in both Winnipeg and Edmonton. Both cities have several theaters, concert halls, and art galleries as they maintain their respective histories' practices and cultures.
Restaurants, Nightlife, and Festivals in Winnipeg vs. Edmonton
Winnipeg has better restaurants and nightlife, while Edmonton loves festivals, as the city is also known as "Canada's Festival City."
Winnipeg takes the cake in terms of restaurants and nightlife, as it has more restaurants, bars, pubs, and nightclubs. Locals party even during the winter.
Winnipeg also has a vibrant restaurant scene. From high-end dining to pub fare, from international cuisine to casual bistros, you'll find delicious food wherever you venture in Winnipeg.
Edmonton is famous for its summer events and some of the largest festivals in the whole country — locals and tourists alike love them. There are hundreds of festivals in Edmonton each year, large and small.
Summer festivals in Edmonton are the Canadian Festival, K-Days, Jazz Festival, Fringe Festival, and more.
The summer months bring outdoor concerts, fairs, and carnivals to various locations throughout the city. Edmonton's festival season lasts throughout the year, so there is always plenty going on.
Sports and Nature in Winnipeg vs. Edmonton
Edmonton is one of the greatest cities in the world for professional sports leagues, while Winnipeg is home to the most beautiful nature and scenery in all of Canada.
Both cities are home to the biggest professional sports teams in Canada. Their sports cultures are focused on football, ice hockey, baseball, and basketball.
Edmonton has hosted tons of sporting events, mostly for international competitions with teams and players from all around the world.
On the other hand, Winnipeg's natural landscapes offer some of the best opportunities for hiking or canoeing in Manitoba.
Winnipeg also has the most beautiful parks. Assiniboine Park is a great spot for friends and family activities throughout the year.
You can also relax at the Leo Mol Sculpture Garden with incredible scenery and art sculptures altogether in one place.
From its immaculate lakes to caves, mountains, and rivers, there is no shortage of great natural places to explore when you visit or even relax as a local.
Edmonton also offers several parks, like the Elk Island National Park or the Strathcona Wilderness Center.
On top of that, the towns Banff and Jasper are only four hours away from the city and are known for skiing and other outdoor adventures. 
Weather in Winnipeg vs. Edmonton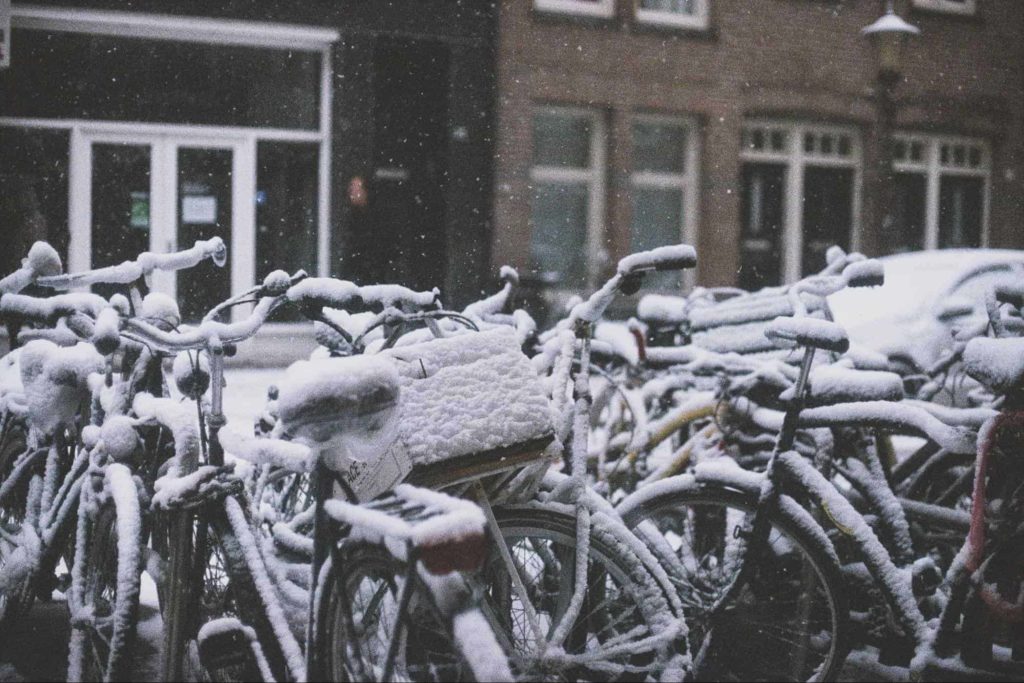 The weather in Edmonton is better than in Winnipeg, especially during the winter.
Edmonton has relatively long, warm summers and snowy, windy, and cloudy winters. Winnipeg's climate also has comfortable summers but freezing winters featuring heavy snowfall and blustery winds.
Edmonton has temperatures averaging between 12°C to 21°C during the summer. Winters have an average temperature of -13.3°C to -5.6°C.
In Winnipeg, summers are better and hotter, with an average temperature of 19.5°C to 27°C, but the winters are icy, with an average temperature of -22.8°C to -12.7°C.
| | Winnipeg | Edmonton |
| --- | --- | --- |
| Warm season | 19.5°C to 27°C | 12°C to 21°C |
| Cold season | -22.8°C to -12.7°C | -13.3°C to -5.6°C |
Although, the weather in both cities is still great, especially during the summer. There is just a slightly more unfavorable winter in Winnipeg than in Edmonton.