When you think of some of the most unique cities in the world, Winnipeg may or may not be at the top of your list.
But once you get to know it even better, you'll realize why it's been one of the most underrated cities in Canada as it offers highly memorable experiences for tourists and locals alike.
Why is Winnipeg unique?
Winnipeg is unique because it offers multiple distinct cultural attractions, renowned architecture, and internationally recognized platforms for performing arts.
It also has diverse festivals, arctic wildlife experiences, and dynamic winter activities that travelers can enjoy all in one city.
Winnipeg offers multiple cultural attractions.
Winnipeg is dubbed the "cultural cradle of Canada" because it offers multiple talents, artists, musicians, and even some of the best architects in the country.
It houses multiple institutions that hone their skills and showcase their talents. The Royal Winnipeg Ballet, Royal Manitoba Theatre Centre, and Winnipeg Symphony Orchestra are just some of these.
Royal Winnipeg Ballet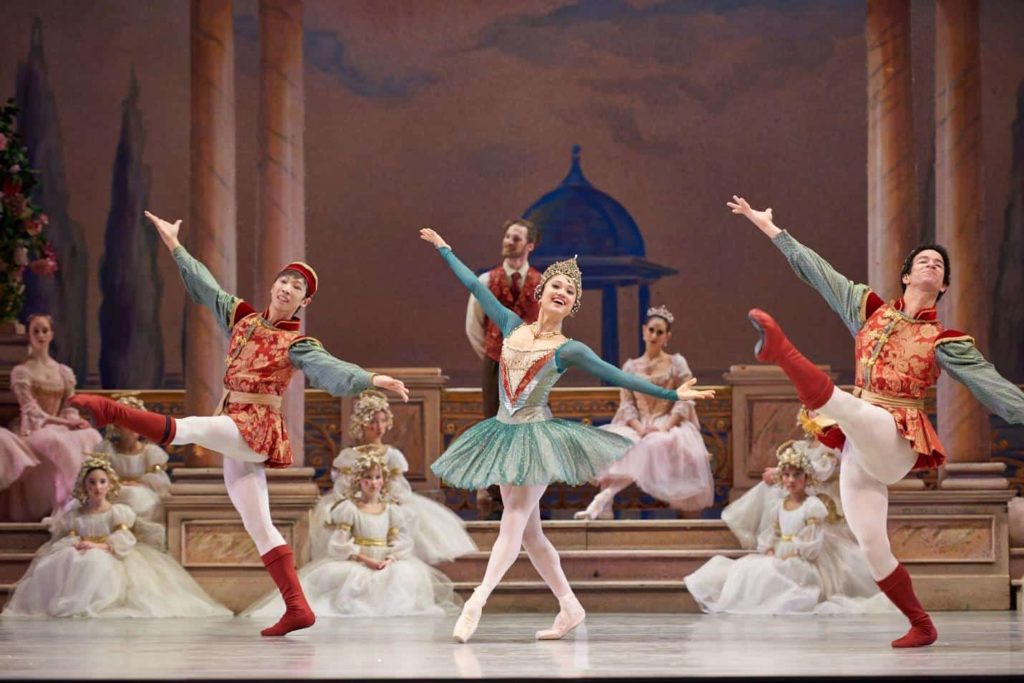 This institution was founded in 1939 when it was simply known as The Winnipeg Ballet Club. By 1953, it was granted the first royal charter by Queen Elizabeth II.
From then on, it has gained the influence of some of the best instructors and performers in the industry, showcasing iconic routines such as Swan Lake, Moulin Rouge the Ballet, and Margaret Atwood's The Handmaid's Tale.
Royal Manitoba Theatre Centre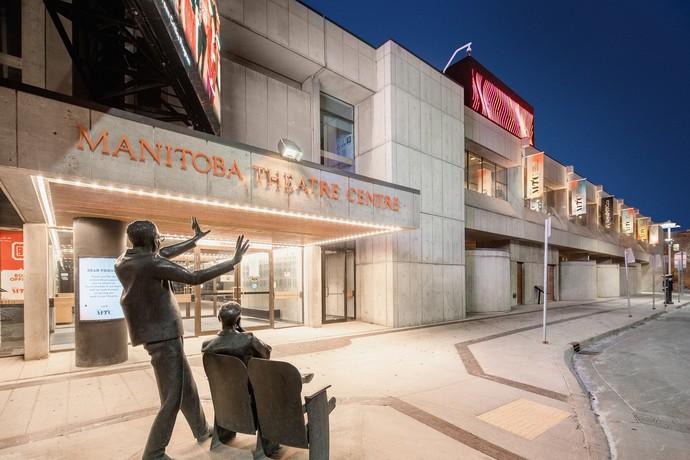 Aside from ballet and dance, Winnipeg also houses the Royal Manitoba Theatre Centre. It was born when Winnipeg Little Theatre and Theatre 77 merged into one to gain a better and greater mass appeal.
Then, in 2010, it was granted a royal designation by Queen Elizabeth II. And as Manitoba's flagship theatre, it continues to serve its community through the celebration of its culture and theatre arts.
Winnipeg Symphony Orchestra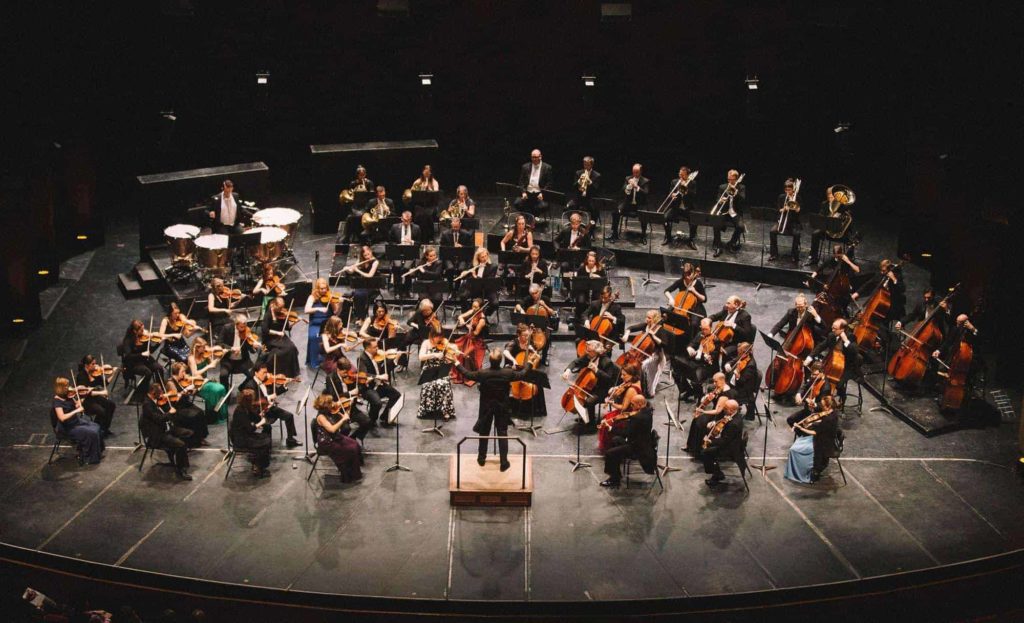 The Winnipeg Symphony Orchestra was founded in 1948, and its main concert hall is the Centennial Concert Hall.
Since it was founded, it has been an important pillar in the Canadian music scene and is also known to have acquired awards of excellence for showcasing the Canadian voice.
Many notable careers have begun at the Winnipeg Symphony Orchestra, including that of Andrey Boreyko, Bramwell Tovey, Kazuhiro Koizumi, and Victor Feldbrill.
And up to this day, it lives up to its mission to "provide exceptional musical experiences for the people of Manitoba."
Winnipeg's Unique Neighbourhoods and Architecture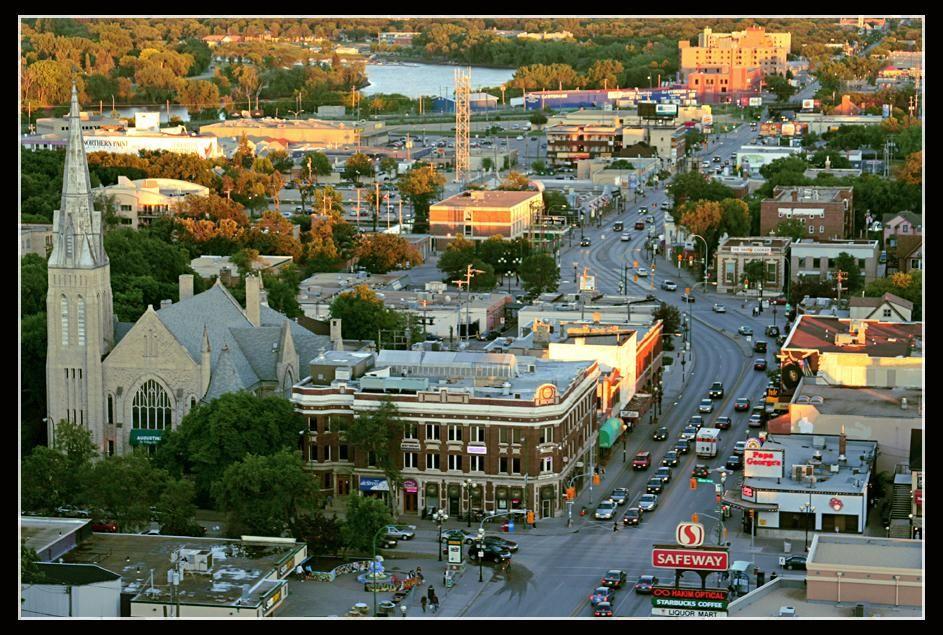 When you walk the streets of Winnipeg, you might come across some of the most unique neighborhoods that offer street art, murals, and cultural architecture.
One of which is Osborne Village, Canada's greatest neighborhood. It lives up to its name for it never fails to give the people the artsy vibe and experience of being in a commercial yet very cultural life.
It's got distinct coffee shops, shopping stores, and remarkable nightlife. You'll definitely want to experience the amazing combination of its music dive bars and comedy theatres to see what the fuss is all about.
Another very well-known neighborhood is the Exchange District, which will not fail to make you feel like you have just stepped into a scene straight up from a poem.
This is because of its heritage buildings, historical sites, and fun restaurant experiences and designs.
Of course, it is also undeniable that Winnipeg houses some of the greatest architectural sites such as the Royal Mint, The Canadian Museum of Human Rights, the Legislative Building, The Manitoba Museum, and the Winnipeg Art Gallery.
These are just some of the best attractions in the city that have some of the most distinct designs and, needless to say, they are definitely worth the visit.
Winnipeg is a hotspot for unique festivals.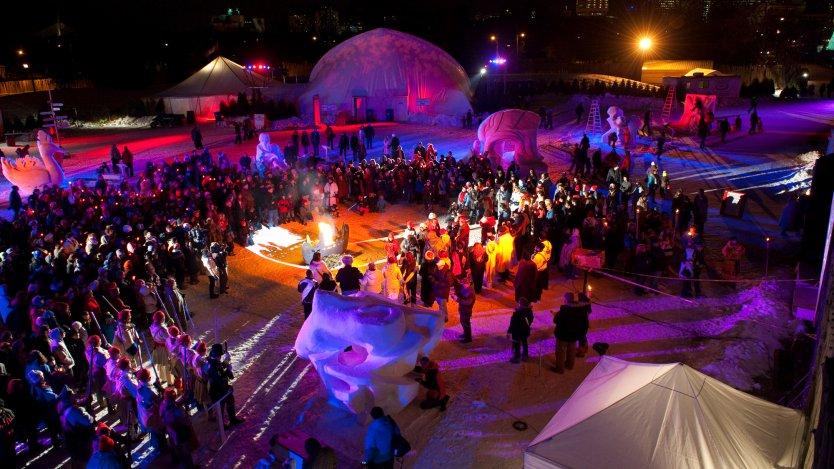 Another significant part of Winnipeg is its lively festivals that you definitely would want to experience at least once in your lifetime.
The biggest and most popular is the Folklorama Festival held every August, which lasts for 2 weeks. It is widely known because it celebrates Manitoba's many cultures, ethnicities, and traditions.
This festival features games, food, and presentations that showcase the ethnic diversity not only in Winnipeg but in the entirety of Manitoba.
Winnipeggers also celebrate their Comedy Festival every April, which lasts for 10 days. This is where Canada's biggest comedians come together to put on some of their greatest skits live, which are also shown on TV.
The Winnipeg Folk Festival is also widely recognized for it is the city's largest music festival with more than 80,000 attendees annually. It is celebrated for 5 days, showcasing almost 300 performances from all around the country.
For a free jam-packed festival, Winnipeg celebrates the Red River Exhibition. It is the biggest summer festival that features multiple daily entertainments, classic festival food, and even carnival rides.
Now if there's a summer festival, there's also the biggest winter festival, the Festival du Voyageur. This is the celebration of one of the most notable parts of Winnipeg's history as it looks back on its past in fur trading.
This is one of the most unique festivities in the city as people get to put on period costumes and enjoy some of the largest ice sculptures with food, entertainment, exhibits, and more.
Winnipeg preserves exotic and arctic wildlife.

If you've ever wondered what it would be like to see arctic animals in real life without actually going to the arctic, it is another unique experience that Winnipeg offers.
In fact, the town of Churchill is famous for its polar bear settlers. This place is also the perfect spot for beluga whale-watching as well as birdwatching.
That is why the Journey to Churchill exhibit at the Assiniboine Park Zoo has been one of the greatest significant expansions. It is now the largest zoological exhibition of its sort ever created.
Additionally, it is the location of the Leatherdale International Polar Bear Conservation Centre, which serves as a training ground for polar bears before moving them on to Journey to Churchill.
It is not brand-new information that polar bears are really famous in the city. After all, Manitoba is known to be the Polar Bear Capital of the World.
Other arctic and exotic animals that you may meet in the largest city of Manitoba are snowy owls, arctic foxes, reindeer, muskox, and seals.
You may also see non-arctic animals like camels, emus, sea eagles, and yaks.
Winnipeg is the oigin of Winnie the Pooh.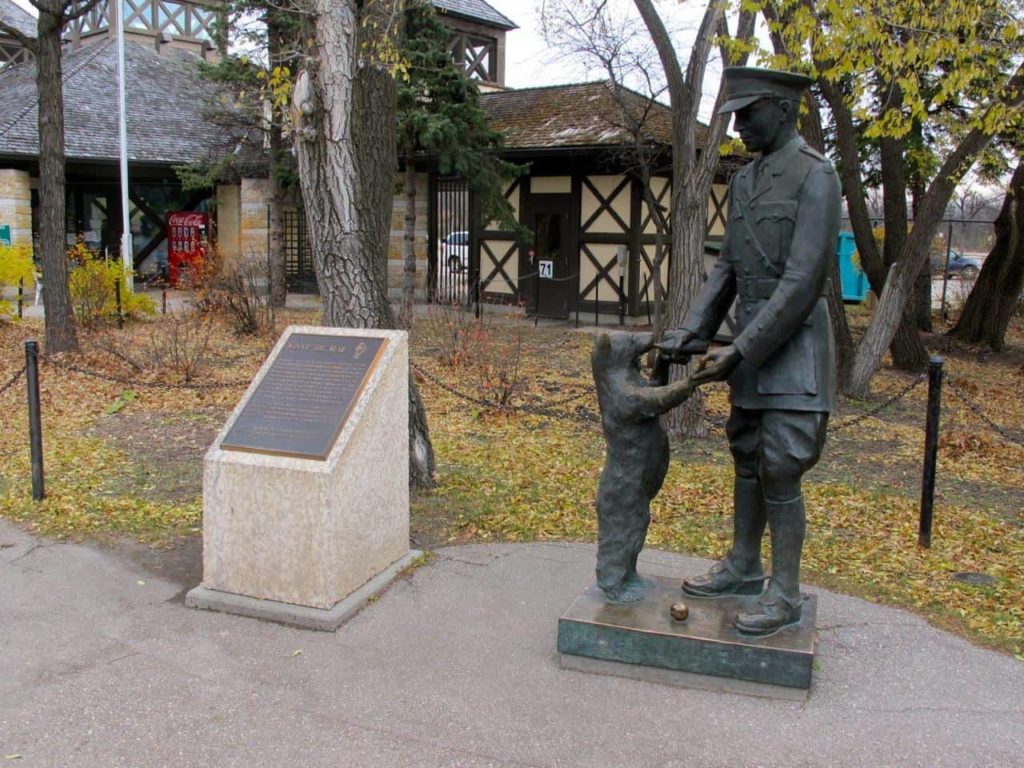 Another unique fact about the city of Winnipeg lies behind the name of the famous bear, Winnie the Pooh.
When the veterinarian of the Canadian Army Veterinary Corps, Harry Colebourn, rescued a black cub, he named it "Winnipeg Bear" or "Winnie" in short, after his hometown.
Winnie accompanied them on their journey and even became their mascot. However, they had to part ways when the CAVC along with other troops had to board for England.
Winnie was then supposed to be transferred to the Assiniboine Park Zoo but was allowed to be kept in the London Zoo where she grew up to be a playful and happy bear.
There is now a statue of Harry and Winnie at the Assiniboine Park Zoo to commemorate their journey together.
Winnipeg celebrates winter like no other.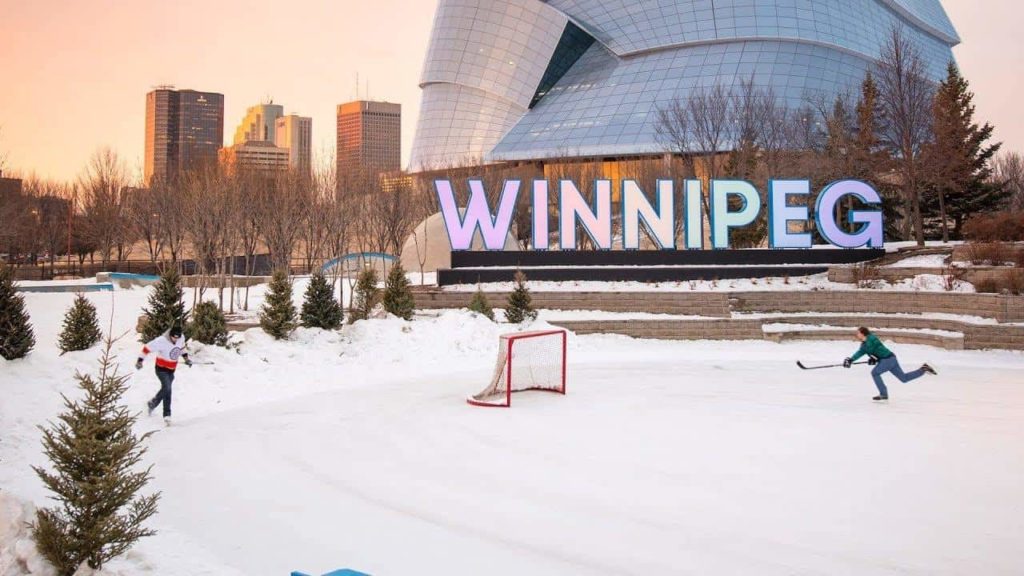 Known as the coldest Canadian city during winter, you would think that Winnipeg might not be as fun as you ought it to be, especially if you're not a fan of the chilly weather.
But in fact, Winnipeggers have learned how to celebrate the winter season like it's no big deal!
During winter, you can enjoy the longest skating rink in the world that freezes naturally, the Red and Assiniboine Rivers combined.
This is where you will definitely be able to skate to your heart's content.
Plus, Winnipeggers never fail to winterize summer activities like hiking, canoeing, and even racing.
As previously mentioned, there is also a spectacular winter festival enjoyed by the citizens and tourists in the city, the Festival du Voyageur, which is celebrated in the deep wintertime.
Has Winnipeg started to mark its way to your heart? Maybe it's time to add this city to your travel list and get to experience firsthand the uniqueness that it has to offer.
If you need more help in figuring out what exact places you can visit to maximize your enjoyment and experience, feel free to check out the other unique places to visit in Winnipeg.
That's where you'll learn more about some of the greatest tourist attractions in the city like The Forks and Saint-Boniface Cathedral.