Winnipeg Retirement: Is it the right choice for you?
Are you considering Winnipeg as your retirement destination?
As a long-time resident of this vibrant Canadian city, I can personally attest to its many appealing qualities that make it an excellent choice for retirement. Winnipeg offers a unique blend of natural beauty, cultural richness, and a strong sense of community.
In this article, we will explore why this city might be the right choice for you as you embark on this new chapter of your life.
From its affordable cost of living to its diverse recreational opportunities, Winnipeg has a lot to offer retirees seeking a fulfilling and enjoyable retirement experience.
Let's dive into the reasons why Winnipeg could be the perfect place for you to settle down and embrace the next phase of your life.
Is Winnipeg a good place to retire?
Winnipeg is a good place to retire. It offers affordable housing, a low cost of living, diverse cultural amenities, and access to healthcare facilities, making it an attractive option for retirees.
Factors to Consider Winnipeg as a Retirement Destination
Winnipeg offers a wealth of reasons to consider it an ideal retirement destination.
From its affordability and comprehensive healthcare facilities to its distinct four seasons, cultural opportunities, social support networks, proximity to nature, and a strong commitment to safety, Winnipeg provides retirees with an exceptional quality of life.
Let's delve deeper into what makes this city so appealing for those looking to enjoy their golden years.
Affordability
As a proud Winnipegger, I've witnessed firsthand just how affordable and retiree-friendly this city can be.
Unlike bustling metropolises that can leave you with sticker shock, Winnipeg offers a refreshingly affordable lifestyle that caters to retirees from all walks of life.
From cozy apartments to charming bungalows and spacious condominiums, there are housing options to suit every budget, allowing retirees to find their perfect home without draining their savings.
What sets Winnipeg apart is not just its affordable housing but also its comprehensive infrastructure that makes everyday living easier and more cost-effective.
The city boasts a well-developed transportation system, including an extensive public transit network.
This means that retirees can effortlessly navigate the diverse neighborhoods, immersing themselves in the unique character and charm each one offers, all without worrying about the burden of transportation expenses.
But affordability in Winnipeg extends well beyond housing and transportation. The cost of goods and services here remains reasonable, making it easier for retirees to stretch their budgets further.
From groceries to healthcare, the prices in Winnipeg are often more pocket-friendly compared to other major Canadian cities.
This ensures that retirees can maintain their desired lifestyle, pursue their hobbies, and even delve into new passions without the constant worry of financial strain.
Consider these numbers: the average cost of living in Winnipeg is $1,811 per month. This includes housing, food, transportation, healthcare, and other expenses.
While the national average cost of living in Canada, on the other hand, is $2,200 per month, this means that the cost of living in Winnipeg is 12% lower than the national average.
Here is a comparison of the average cost of living in Winnipeg and the national average:
| Category | Winnipeg | National Average |
| --- | --- | --- |
| Housing | $576 | $750 |
| Food | $300 | $350 |
| Transportation | $200 | $250 |
| Healthcare | $100 | $125 |
| Other | $635 | $725 |
Healthcare Facilities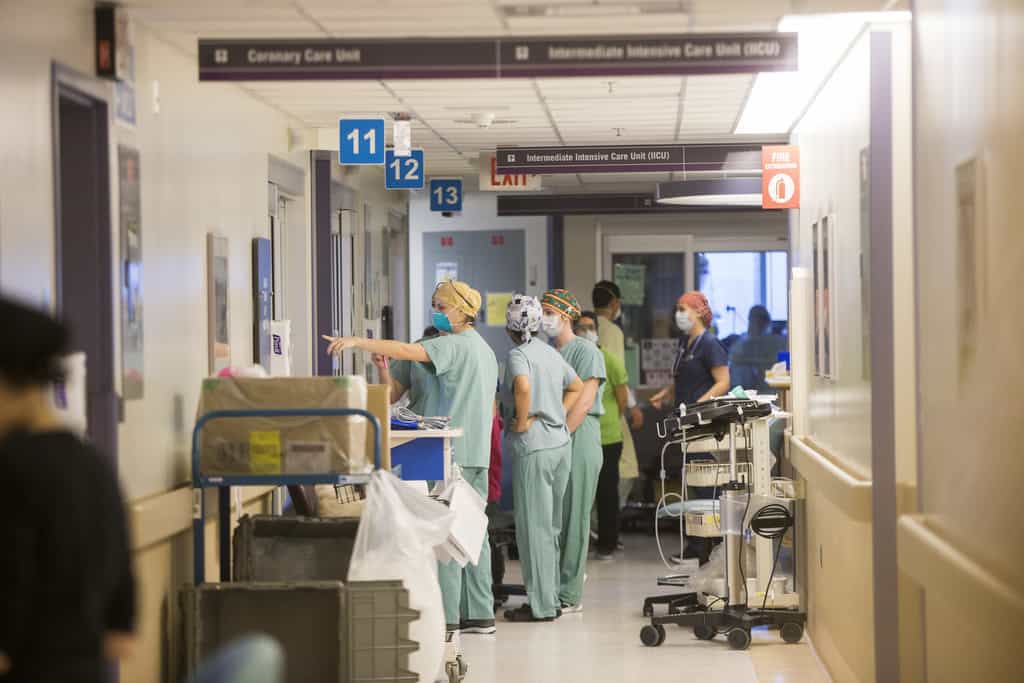 When it comes to ensuring your health and well-being, Winnipeg stands out as a city that delivers exceptional medical care.
With over 11 modern hospitals, clinics, and specialized healthcare centers, this city offers residents access to the best possible care in any situation.
The healthcare professionals in Winnipeg are highly trained and dedicated, providing compassionate and comprehensive treatment for routine check-ups, specialized procedures, and emergency care.
One of the standout features of Winnipeg's healthcare system is its robust network of services and resources.
The city boasts specialists in various medical fields, advanced technologies, and innovative research facilities, ensuring residents have access to cutting-edge treatments and procedures when needed.
Preventive care and promoting a healthy lifestyle are prioritized, showcasing the city's commitment to the overall well-being of its residents.
For retirees, Winnipeg offers a healthcare system that goes beyond medical facilities. The city provides a range of support services tailored to enhance the quality of life for seniors.
Home care programs, assisted living facilities, and community resources are readily available to cater to the specific needs of older adults.
This dedication to senior care fosters an inclusive and age-friendly environment, making Winnipeg an ideal place to enjoy your golden years.
What sets Winnipeg's healthcare system apart is its affordability. The government offers subsidies for seniors, ensuring that healthcare remains accessible and that retirees don't have to worry about financial strain when seeking medical assistance.
For example, the average monthly cost of home care in Winnipeg is $360, while the average monthly cost of a long-term care bed is $3,000.
These costs are significantly lower than the average costs in other provinces, such as Ontario, where the average monthly cost of home care is $600 and the average monthly cost of a long-term care bed is $5,000.
This affordability factor adds peace of mind, knowing that you can receive the care you need without breaking the bank.
Four Seasons
Winnipeg stands out as a truly unique retirement destination due to its distinct four seasons, each offering its own charm and beauty.
From the vibrant blossoms of spring to the warm sunny days of summer, the breathtaking colors of autumn, and the picturesque winter wonderland, this city provides a delightful variety of experiences and activities throughout the year.
As spring arrives in Winnipeg, the city comes alive with nature's renewal and rejuvenation. The parks and gardens become a haven for leisurely walks amidst blooming flowers, offering the perfect setting for picnics and moments of tranquility.
The pleasant temperatures of 70 to 80°F and longer daylight hours of summer create an ideal environment for outdoor enthusiasts.
Exploring the scenic Assiniboine Park, cycling along the picturesque river trails, or enjoying a leisurely round of golf are just a few ways to immerse oneself in the great outdoors.
When autumn arrives, Winnipeg transforms into a kaleidoscope of colors as the leaves change, turning the city into a captivating visual spectacle.
The crisp air invigorates the senses, making it the perfect time to stroll through the city's streets or visit the numerous farmers' markets.
Indulging in locally grown produce and capturing the beauty of fall through photography are popular pastimes during this enchanting season.
Winter, the season Winnipeg is renowned for, may be colder at -5.3°F, but it brings a unique sense of magic to the city.
The Festival of Lights at The Forks and the world-famous Festival du Voyageur celebrate the rich fur trading history, creating a vibrant and festive atmosphere.
From skating on the frozen rivers to cheering on the Winnipeg Jets at a hockey game, the city embraces winter activities that foster a sense of excitement and community spirit.
Cultural and Recreational Opportunities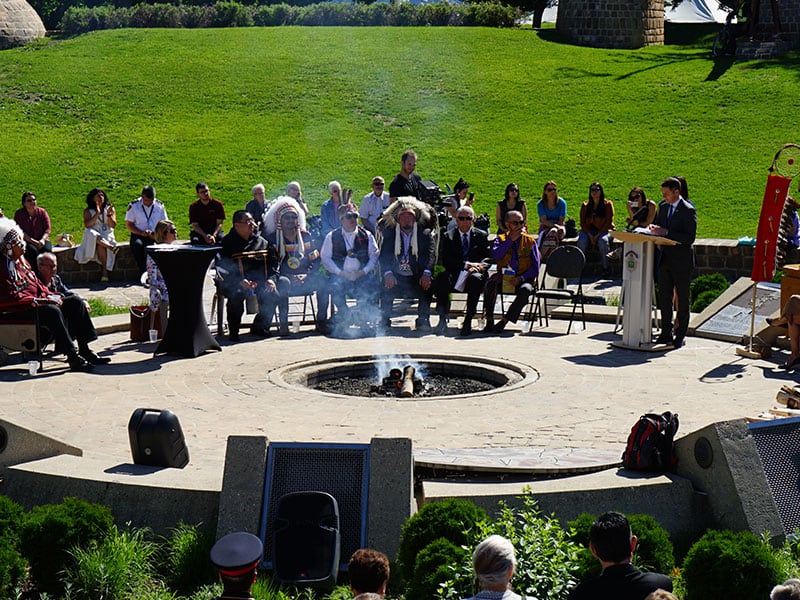 When it comes to recreational opportunities, Winnipeg truly shines. With its abundance of parks, scenic riverfronts, and charming neighborhoods, there's always something to discover and enjoy.
One of my favorite pastimes is exploring Assiniboine Park, a sprawling urban oasis that offers a diverse range of activities. From strolling through the lush English gardens to picnicking by the duck pond, it's a haven of tranquility right in the heart of the city.
The park also boasts a zoo, where I love to marvel at the diverse array of wildlife from around the world.
For those who enjoy an active retirement, Winnipeg has a plethora of options. The extensive trail system along the Red and Assiniboine Rivers provides ample opportunities for walking, cycling, and even cross-country skiing in the winter.
There are also numerous golf courses dotted throughout the city, offering a chance to perfect your swing in beautiful surroundings.
Winnipeg's cultural scene is another aspect that sets it apart. From world-class museums and art galleries to a thriving theater and music scene, there's never a shortage of entertainment options.
The Forks, a historic meeting place at the junction of the two rivers, is a bustling hub of activity with its market, restaurants, and year-round events.
But what truly makes Winnipeg a remarkable retirement destination is its sense of community. The people here are warm, friendly, and genuinely welcoming.
It's a city where neighbors become friends and strangers become companions on a leisurely walk through a park or while enjoying a cup of coffee at a local café.
Social Support Networks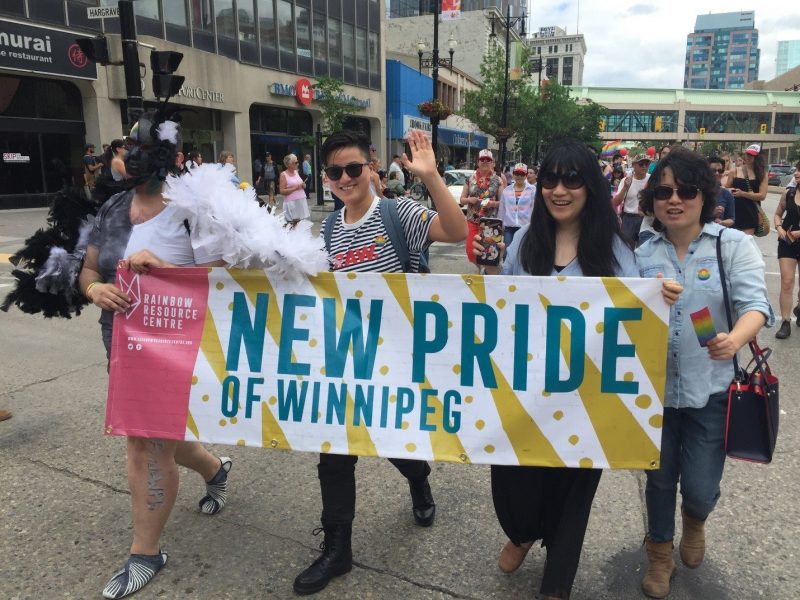 The people of Winnipeg are known for their warm and welcoming nature, creating a sense of belonging that is hard to find elsewhere.
Whether you're joining a local seniors' club, participating in community events, or simply strolling through the vibrant neighborhoods, you'll find a friendly smile and a helping hand at every turn.
The city boasts a tight-knit community where neighbors look out for one another and forge lasting connections.
Furthermore, Winnipeg offers a wide range of programs and services specifically tailored to the needs of retirees.
From senior centers that host various activities and workshops to dedicated healthcare facilities catering to the elderly, the city leaves no stone unturned when it comes to ensuring a comfortable and fulfilling retirement lifestyle.
Accessible transportation options, including an extensive public transit system, also make it easier to get around and remain engaged in the community.
But what truly sets Winnipeg apart are the countless support groups and organizations that focus on the well-being of seniors. Whether you're looking to stay active, pursue hobbies, or seek emotional support, there's a group for nearly every interest imaginable.
These networks not only provide a sense of camaraderie but also offer valuable resources, information, and opportunities to engage with like-minded individuals.
Multicultural Environment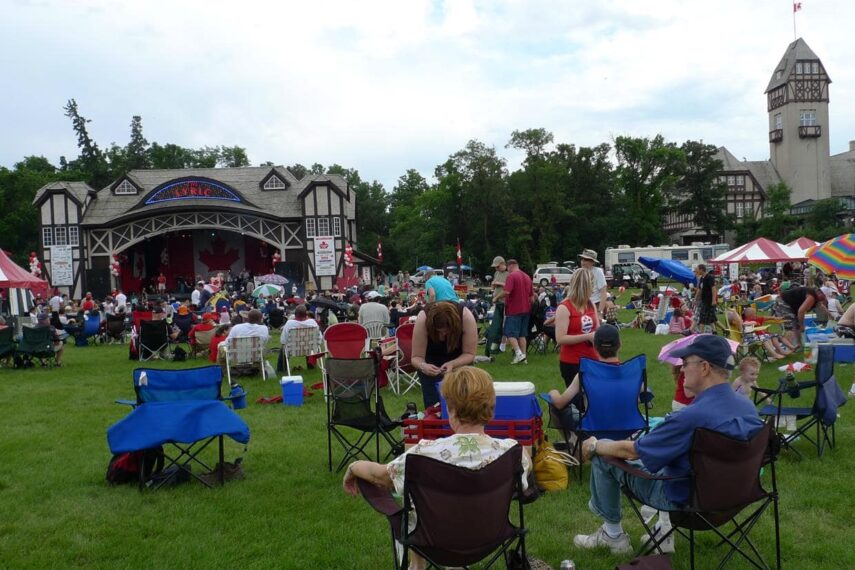 Living in Winnipeg means embracing a world of flavors. From tantalizing Thai curries to comforting Ethiopian injera, the city's vibrant culinary scene offers a global feast for the senses.
If you have a penchant for spicy cuisine or a hankering for authentic dim sum, Winnipeg's multiculturalism ensures that you'll never be short of delicious options to satisfy your cravings.
But it's not just about the food; the multicultural ambiance infuses every aspect of life in Winnipeg. Festivals celebrating different cultures are a year-round affair, offering a delightful window into traditions from around the world.
From the colorful Folklorama showcasing the music, dance, and cuisine of over 40 cultural communities to the mesmerizing powwows that honor Indigenous traditions, there's always a captivating event to attend and broaden your horizons.
Beyond the vibrant cultural tapestry, Winnipeg's multiculturalism fosters a sense of openness and acceptance. The warmth and friendliness of the locals make it easy to forge connections and create a supportive community, no matter where you're from.
Whether you seek new friendships or want to share your own culture with others, Winnipeg welcomes you with open arms.
The city's commitment to inclusivity is further evident in its array of community centers, language schools, and cultural organizations that offer support and resources to individuals of all backgrounds.
These institutions provide opportunities to learn new languages, explore different art forms, and engage in meaningful intercultural exchanges. In Winnipeg, retirement becomes a gateway to discovering the world without leaving the city limits.
Proximity to Nature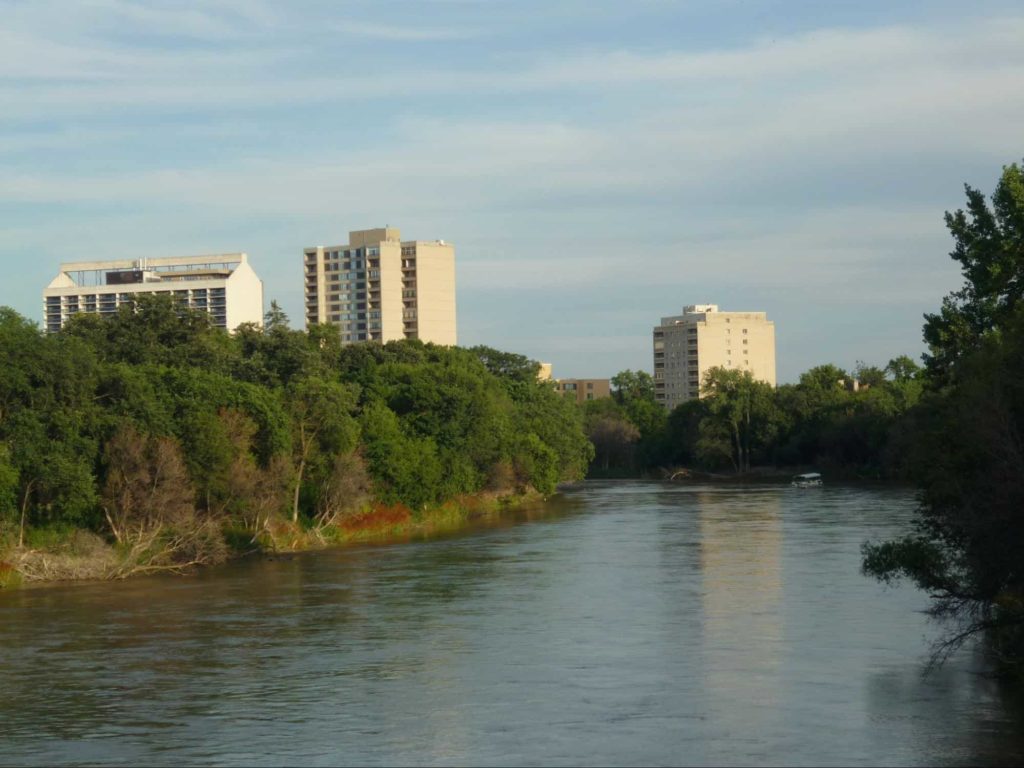 Living here in Winnipeg means having access to an abundance of natural wonders just a stone's throw away.
Imagine waking up to the gentle sounds of birds chirping outside your window or taking a leisurely stroll along the Assiniboine River, feeling the cool breeze on your face.
Winnipeg is home to an impressive array of parks, trails, and green spaces that cater to every nature lover's soul.
One of my favorite places to immerse myself in nature is Assiniboine Park, a sprawling oasis in the heart of the city. If you're in the mood for a peaceful picnic, a leisurely bike ride, or a scenic walk, this park has it all.
The English Garden, with its vibrant flowers and carefully manicured lawns, is a feast for the eyes and a sanctuary for serenity.
The Leo Mol Sculpture Garden within the park is a hidden gem, showcasing the intricate artistry of renowned sculptor Leo Mol amidst a stunning backdrop of blooming flowers.
For those seeking a more immersive experience, the nearby Whiteshell Provincial Park offers an escape to a world of untouched wilderness.
Its sparkling lakes, towering forests, and rugged trails invite you to embark on outdoor adventures, whether it's fishing, hiking, or simply marveling at the breathtaking vistas.
In winter, Winnipeg transforms into a winter wonderland, with frozen lakes and pristine snow-covered landscapes.
The city is known for its legendary skating trails, like The Forks, where you can glide through the heart of the city while being surrounded by a winter panorama that will take your breath away.
But it's not just about the parks and trails; Winnipeg's commitment to preserving nature is evident in its community gardens and urban farms.
These green spaces not only provide fresh, locally grown produce but also serve as gathering places where neighbors come together, fostering a sense of belonging and connection.
Safety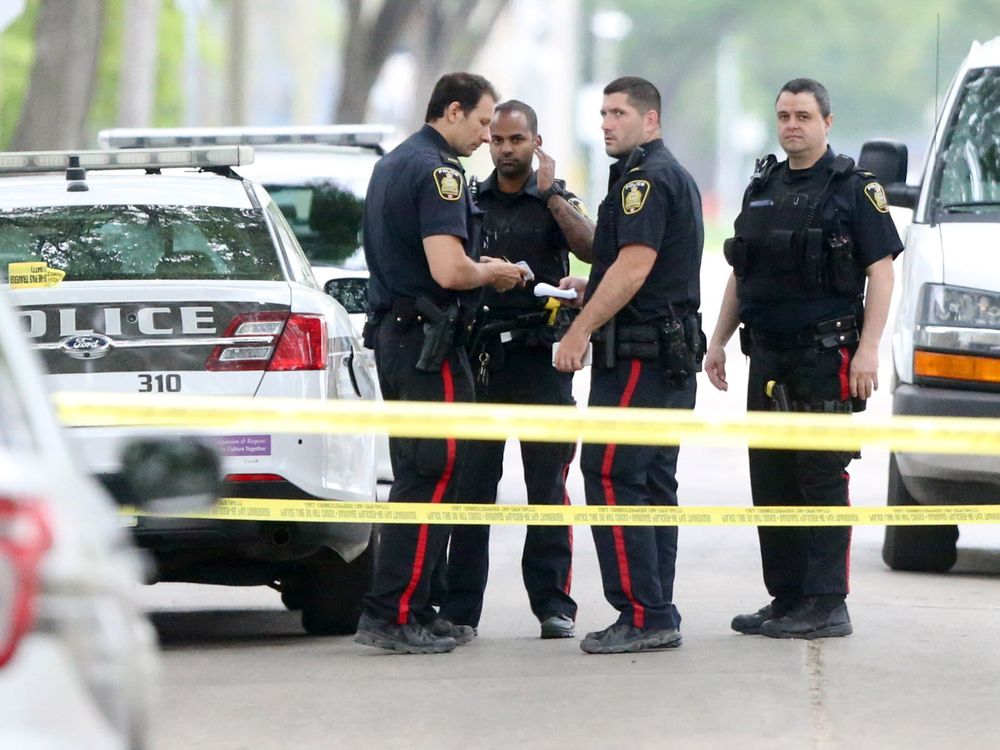 While safety is a paramount concern for any retiree seeking a new destination, I can proudly attest that Winnipeg offers a haven of tranquility, making it an ideal place to spend your golden years.
One of the most compelling factors that make Winnipeg stand out as a retirement destination is its reputation for safety. The city consistently ranks among the safest places to live in Canada, providing a sense of security and peace of mind for retirees.
The low crime rates and tight-knit communities foster a warm and friendly environment where neighbors look out for one another.
In 2022, Winnipeg was ranked as the 10th safest city in Canada by Nesto. The city's Crime Severity Index (CSI) was 71.72, which is below the national average of 73.68.
Winnipeg's commitment to safety is reflected in its well-maintained infrastructure. The city boasts excellent healthcare facilities, ensuring top-notch medical care and accessibility for retirees.
A robust network of hospitals, clinics, and specialized care centers is available, ensuring that your healthcare needs are met with the utmost professionalism and expertise.
Moreover, Winnipeg's strong community spirit contributes to its safe atmosphere. The locals take pride in their city and actively participate in creating a welcoming environment.
You'll find a multitude of community programs, social clubs, and recreational activities catered to retirees. From fitness classes to arts and crafts workshops, there are endless opportunities to engage with like-minded individuals and build lasting friendships.