Wading Through Winnipeg's Top 13 Lakes
Winnipeg is the greatest city on Earth, and it comes with the best lakes where you can do anything from relaxing to partying. We got around, and we found that some lakes are more fun for some things than others.
That being said, here's a tour of the top 13 lakes in Winnipeg plus some of the things we recommend you do!
1. Lake Shirley
Address: 365 Murdock Rd, Winnipeg, MB R2J 4E6, Canada
Lake Shirley can be found on the outskirts of Winnipeg, and you know what that means: no pollution! Given how clean the lake is, it's a popular place for kayaking, swimming, and fishing.
You'll rarely find more than a dozen people at a time during each visit, so you'll have plenty of personal space. This is true throughout the year, so we always come here when we want to swim or ice skate in peace!
If you have enough room in your budget, we suggest you try wakeboarding during the summer. There's a rental service that pops up every now and then, along with some kayak and dragon boat rentals.
Unlike the other lakes on our list though, we don't recommend you go camping or set up any bonfires here. There are so many plants around that you can easily raze the whole place even if you're careful!
2. Braun Lake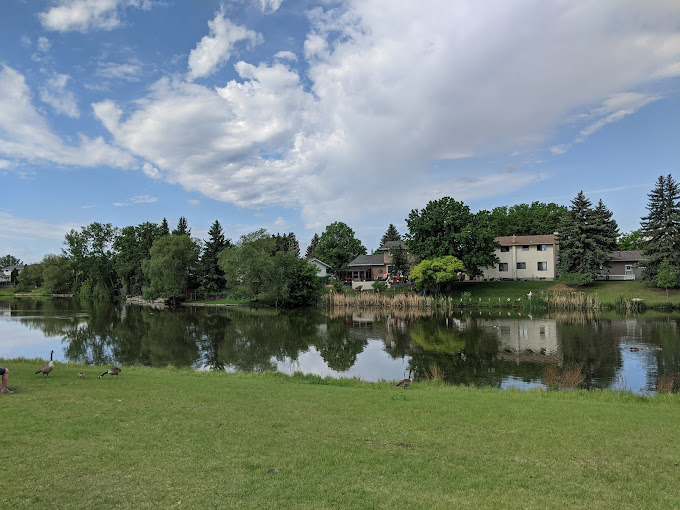 Address: Winnipeg, 95FW58H6+P8, Canada
The grass is greener in Braun Lake, which is actually just on the other side of Sailer Lake. Braun Lake is a great spot for campers and people who just want to sit and relax.
Camping along the shore is one of our favorite things to do here since it's clean and well-kept, plus there are tons of ducks that waddle toward us.
The water's also nice and calm, so we love making paper boats with our kids and seeing whose can last the longest. You can also use these to play with the ducks, watching them as they swim toward your boats.
If you want to pay a visit, come at night and then set up a campfire. The flames really complement the surrounding landscape and give a very romantic and fuzzy vibe.
3. Sailer Lake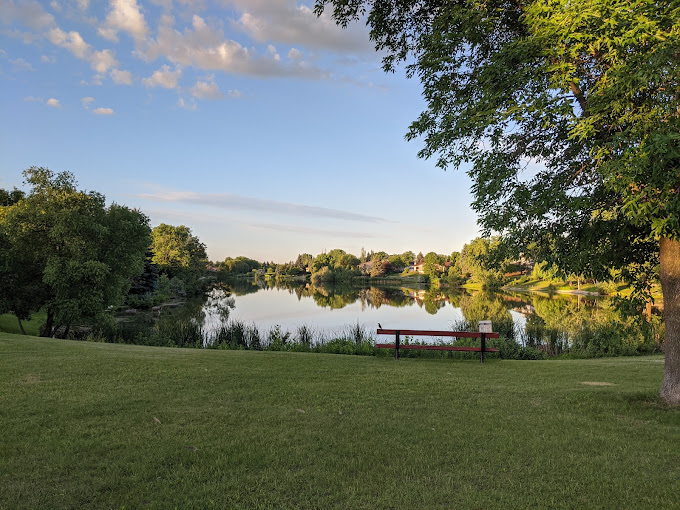 Address: 26 Park Terrace Dr, Winnipeg, MB R2J 3C7, Canada
Sailer Lake is Braun Lake's more active twin since most people come here to swim and fish rather than to lay on the grass. There are also plenty of events usually held here, like kayak contests, swimming lessons, and small concerts.
If you're interested in paying a visit, we suggest coming during spring since the lake gets surrounded by all sorts of colorful blooms.
One of the best things you can do here is take someone on a swimming date and then pick yourself a bouquet to preserve the wonderful day you just had.
The lake can also easily be more picturesque if you wait until sunset. Imagine dipping your feet with someone you love while enjoying the orange sky!
4. Riley Family Duck Lake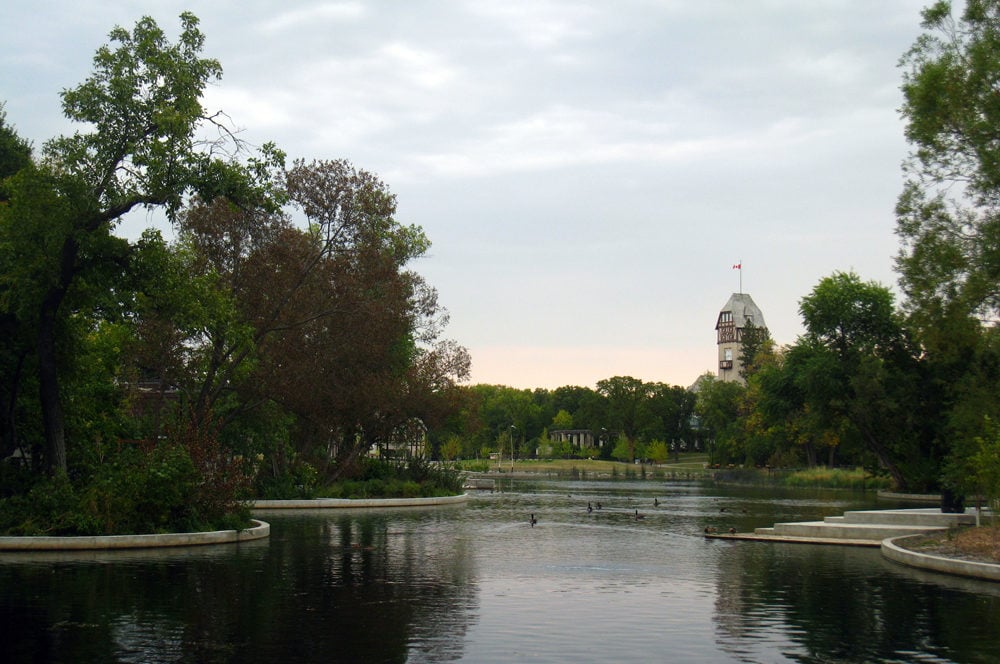 Address: 55 Pavilion Crescent, Winnipeg, MB R3P 2N6, Canada
The Riley Family Duck Lake in Assiniboine Park is perhaps the best lake for kids and kids at heart. You can easily end up swarmed with small ducklings if you sit for too long, but it's really fun watching them nibble on your fingers!
You can't swim in this lake, but since it can be found near some of Assiniboine's best gardens, there's still plenty of stuff you can do. We like going here to relax after visiting the zoo or the Leaf.
This place is best visited any time throughout the year, but most especially when there's no snow. If winter is the only time you're free though, then the lake turns into one of the liveliest ice skating rinks in the city, so there's still some fun left for you!
5. Lake Cargill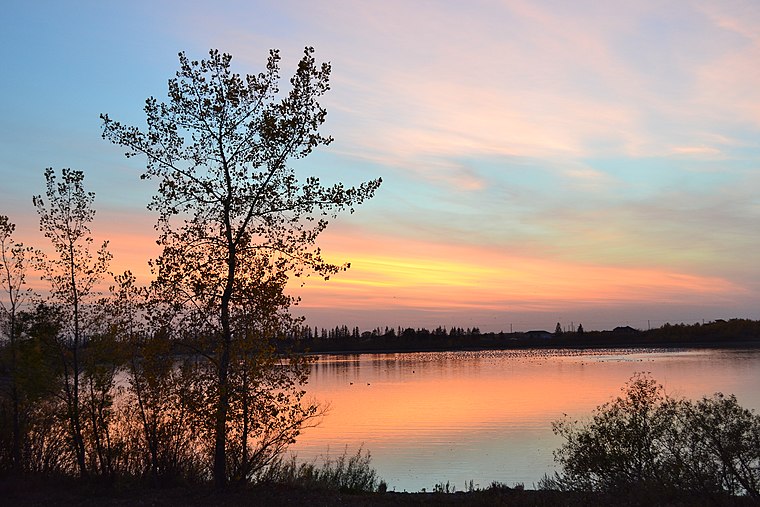 Address: FortWhyte Alive, Winnipeg, MB, Canada
Located right beside FortWhyte Alive, Lake Cargill is a great camping or retreat site. It's a large, peaceful, and isolated body of water that we love visiting alone.
The sunsets here can't be beaten. There's virtually zero pollution, so the sky is consistently vibrant all day, every day.
Some things we recommend you do here are birdwatching and yoga. Achieving peace of mind is easy through Lake Cargill's calm waters and tiny birds.
If you want to enhance your experience, drop by during autumn when the entire place becomes just one big orange tapestry. Take photos, cuddle with someone, or sit alone; you can do just about anything here.
6. Brandon Bronson Lake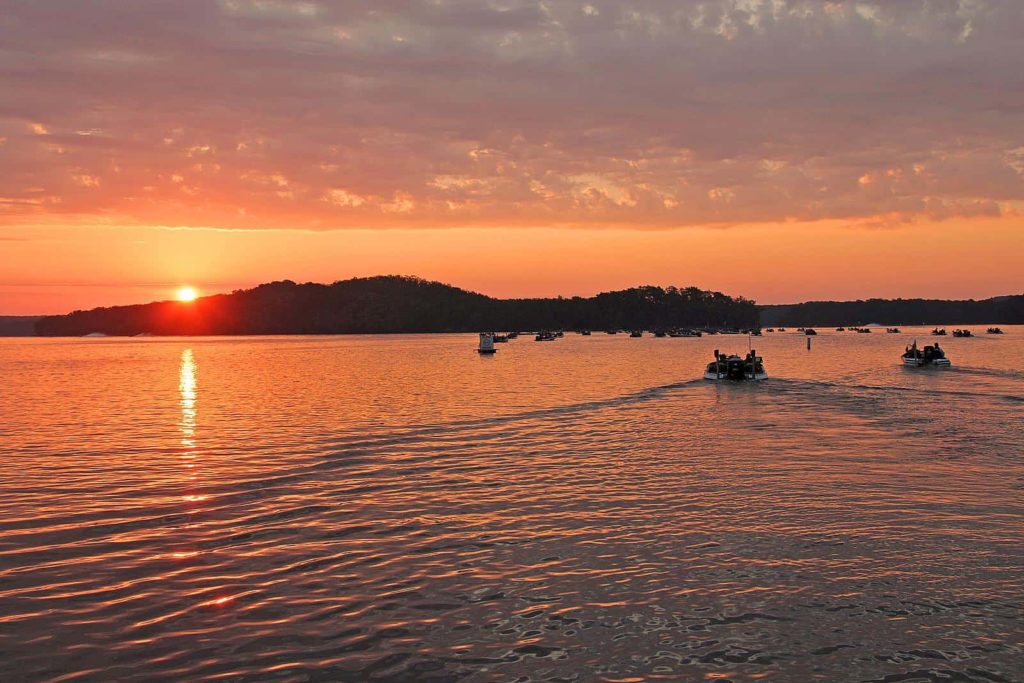 Brandon Bronson Lake is a hidden gem right on the outskirts of Winnipeg. Almost nobody knows about this place, which is why we love coming here to either host private gatherings like retreats or to just have some alone time.
We found that this lake is best for those days when you want to try doing things you're too shy to do elsewhere. You can do stuff like yoga, meditation, or even practice some dance moves.
It's also a great place to do things that need extra focus, like doing work. It's really easy to work in turbo mode when you're in this type of environment.
Address
West St. Paul, Winnipeg, MB R0C 3A0, Canada
Contact Details
+1 204-391-0457
Hours
12:00 AM to 7:00 PM (Weekdays)

12:00 AM to 6:00 PM (Saturday)

Closed (Sunday)
7. Lake Conway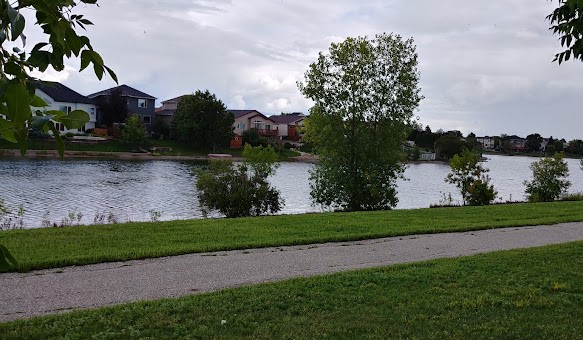 Address: Winnipeg, MB R3X 1M4, Canada
Lake Conway is the treasure of the Island Lakes neighborhood and for good reason. It's the local kids' favorite swimming spot since the water's so clean despite being in an urban area.
The lake encircles a small suburb, so we suggest going to the Waterfront Park along Desjardins to best enjoy the lake. The park gives you plenty of space to sit and enjoy the view.
One of our favorite things to do by this lake is practice our sketching skills while having small picnics. It's in a pretty upscale neighborhood and the place is safe, so there's not much that can disturb us while we sketch and eat.
We suggest going during the winter since the lake forms a giant frozen ring. What we like to do is hold small races among ourselves throughout 5 laps!
8. Bolton Lake
Address: 130 Forbes Rd, Winnipeg, MB R2N 4A8, Canada
Bolton Lake is the best place you can go for fishing. It's a very wide lake with some of the biggest freshwater fish you'll ever see.
We suggest renting a boat and going far into the lake for the best chance of catching something.
What's cool about this place is that whatever bait we used, we always managed to catch something—almost like the fish were begging to be caught! You're almost never alone either, so you can easily get help from nearby fishermen if you need it.
Another thing we suggest you do is to visit at night and stargaze through the clear skies. There won't be any pollution clouds blocking your view, so just grab your camera or set your phone to astrophotography and enjoy!
9. Lake Winnipeg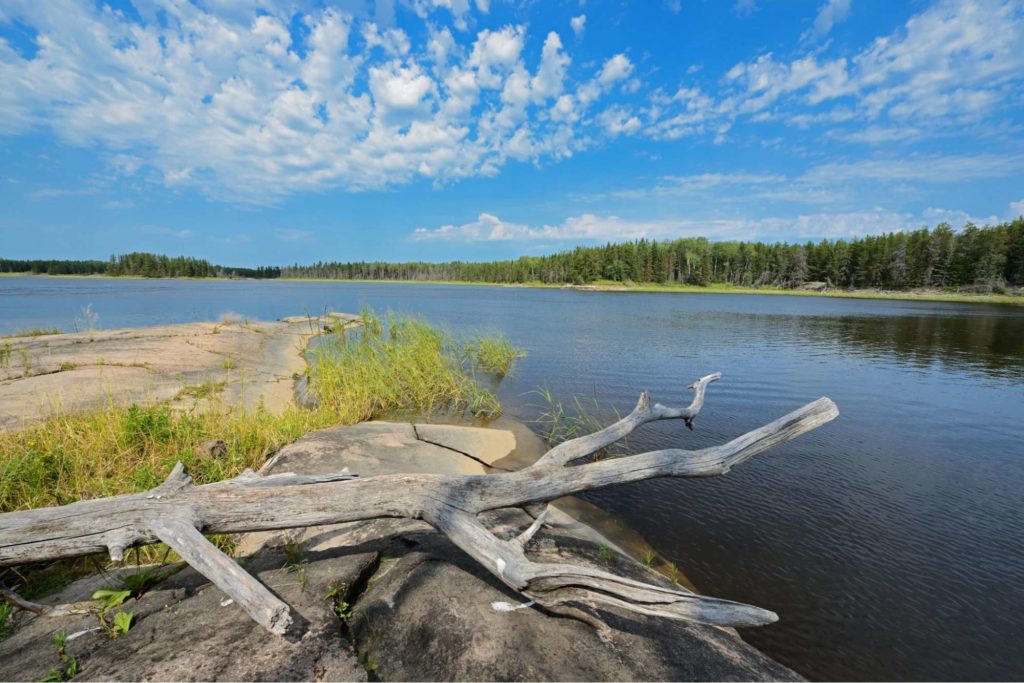 Address: Lake Winnipeg, Manitoba, Canada
Lake Winnipeg is just a short drive away from the city, and it's one of the best lakes you can go to. This body of water is surrounded by serene beaches, and all 24,514 km² of it is shallow and swimmable.
This is one of the few lakes where you can do anything. Swim, fish, relax, or party, there's a side of the lake dedicated to it.
What we love doing during our visits is going beach hopping since each beach offers a different vibe. Some are lively, some are isolated, and there are even some for nudists!
The ones we like going to the most are the isolated ones. They make for great gathering spots since we can decorate the shores however we want!
You can also safely sleep on the shores without worrying about getting shanked or robbed. There's really no limit to what you can do on this lake.
10. Shoal Lakes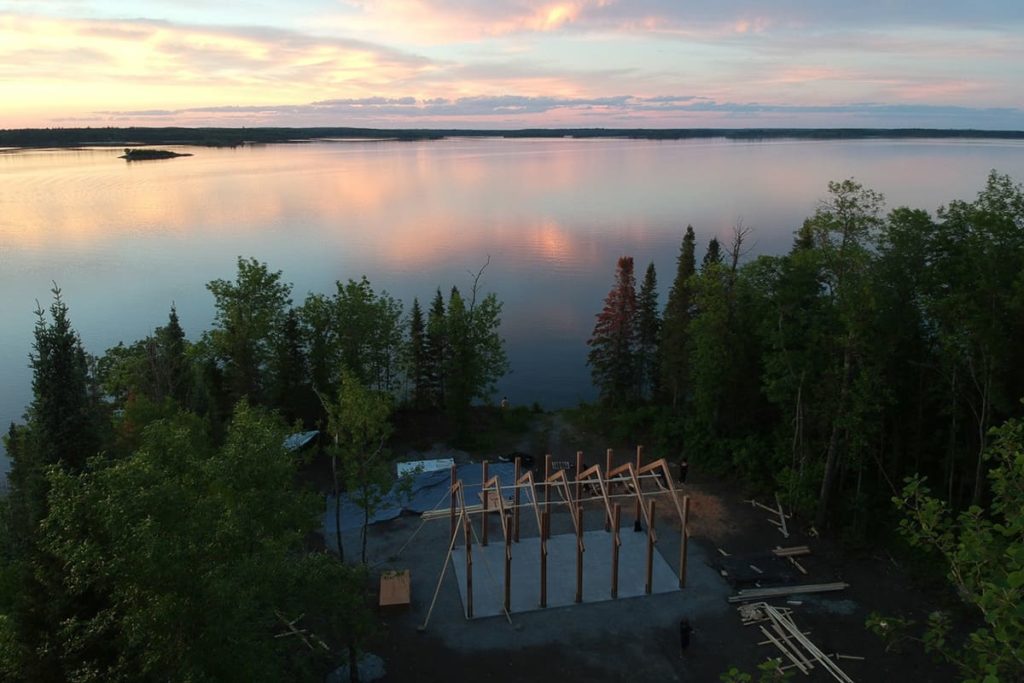 Address: Harperville, Manitoba, Canada
The Shoal Lakes are a group of three lakes situated in Winnipeg's countryside. Some popular things that people love doing here are the usual fishing, swimming, and kayaking, but you can also golf!
One of the coolest things we've seen people do is host frequent floating concerts. The acts play on small floating stages, that look very nice when held at night, illuminated by candlelight.
In our opinion, the best shoal lake you can go to is the West Shoal Lake. There's a very small island that you can easily kayak or even swim toward, and it's bare enough that you can do anything on it.
One thing we love doing on that tiny island is hosting small retreats with friends. It's a very peaceful venue that makes it easy to be sentimental and vulnerable.
11. Silver Springs Park Lake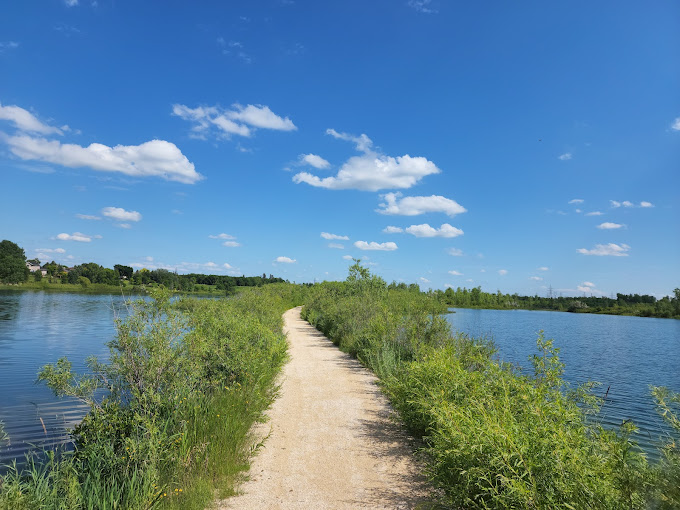 Address: 2021 Agar Ave, East Saint Paul, MB R2E 0J8, Canada
Silver Springs Park's lake is a lively spot that families love visiting, especially during the winter.
During the snowy season, we suggest you go tobogganing with your friends. Just be careful not to hit anyone on the way down since the hill leads everyone to the same spot.
The lake is great during the summer too, when it becomes a popular bike and walking trail. This trail is considered by many to be beginner-level, so you can easily try it out!
This lake is also great for dog owners since you can find at least five dogs swimming at a time throughout the day! Be on the lookout for ducks though, or your dog might end up swimming farther than you can.
12. Lake Devonian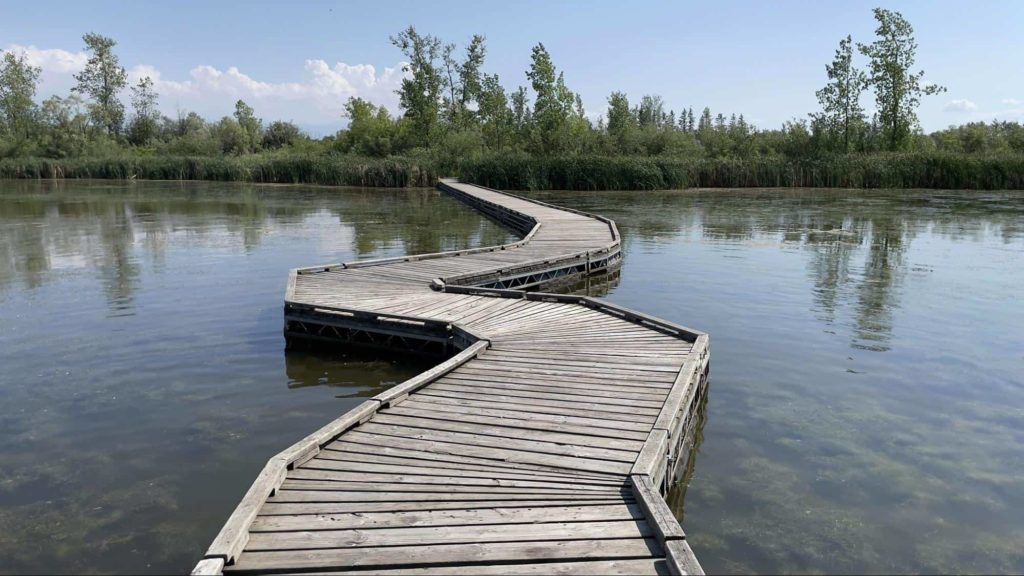 Address: Lake Devonian, Winnipeg, MB, Canada
Lake Devonian is a very shallow lake located along the outskirts of Winnipeg and is isolated enough that you're guaranteed to be alone during your visit.
One of the things we love doing here is hosting treasure hunts. Every few months, we hide some things either in the water or within the tall greenery, which is very fun for anyone who's into adventure.
You can also easily decorate the boarded walkway however you like since there's no one around to tell you otherwise. We tied balloons along the walkway and set up floating candles for a birthday once, and no other birthday has topped it since!
However, we don't recommend you stay here until night since the place can look pretty scary. There haven't really ever been any reported incidents here, but we'd rather you not end up a horror movie victim.
13. Lakeside Meadows Park Lake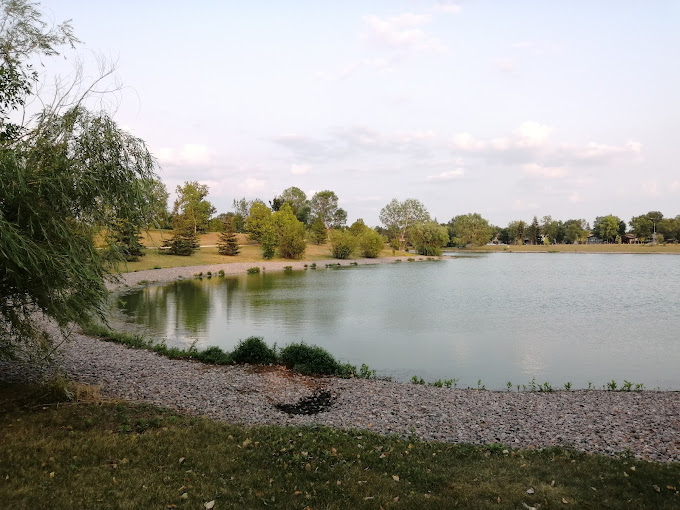 Address: 115 N Meadow Dr, Winnipeg, MB R2C 4V3, Canada
The Lakeside Meadows Park's lake is very family-friendly. It's got a playground, clear and shallow waters, and benches scattered everywhere.
This is one of those lakes that is fun to be in through any season. In the summer, you can treat the lake like a beach and go swimming and sunbathing, and you can even play sports along the shore!
There aren't many fish here though, so don't expect to catch any. To make up for it, this lake is often the venue for events like competitions and concerts, so there's always something to look forward to.
The lake is great during winter too! There are always plenty of ice skating lessons, competitions, and shows you can go to.
We suggest coming here at night and when the lake isn't frozen. We think it's pretty fun hosting our own little ghost tours, especially since the trees have spooky masks stuck to them.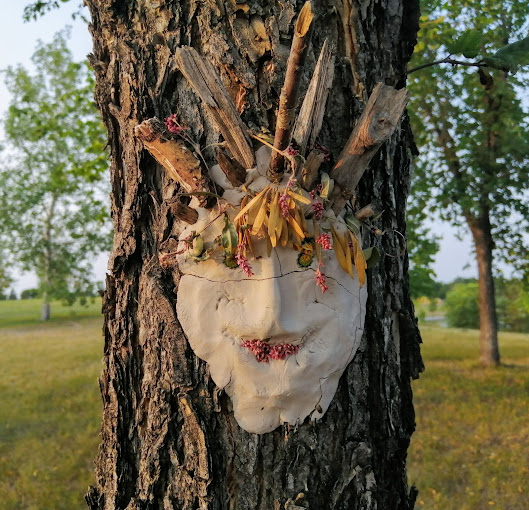 ---