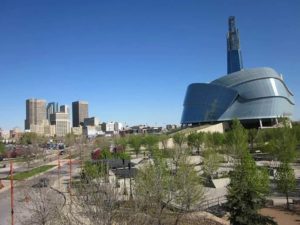 With thousands of choices available for one type of product or service, it may be hard for the average Winnipeg consumer to find the right one for their needs. And since we want to make things easier for you, we work tirelessly to bring you the most comprehensive and impartial buying guides in Winnipeg.
To achieve this, we make sure to look at the following factors whenever we write our reviews:
Company/Brand ReputationIf a product or service is being offered by a brand or company that's reputable for quality, that's plus points for us. However, we don't turn a blind eye on small businesses and not-so-well-known products.Whether it's offered by a global brand or a small family-run business, a product or service under review won't get any special treatment from us in terms of reviewing.
Features/Services OfferedWe take a look at a product's features or a business's service offerings and compare them to the competition. We consider what they have that others don't and vice versa.Are they the only ones in the market that have this feature or service? If yes, how does it make them a cut above the rest?
Quality of Service/Product\Since we only make reviews of products and services that we've tried on our own, we gain first-hand experience on the kind of quality they offer.If a product or service claims to solve a specific problem, we check if their claims are true and how well the service or product did to achieve this.
PriceThis is probably one of the most important things that consumers consider when purchasing a product or a service.We take the market average pricing and compare the product's or service's price point to determine if they're considered cheap or expensive.

Naturally, a higher price point should come with premium features or services. However, since that isn't always the case, we factor in the value you get from the product or service as well.

Customer AccessibilityHere, we consider how accessible a product or service is for consumers. There are many factors to consider for this.For products, we check whether a product is readily available in stores or if it's only sold in specific places. Considering how everything is going digital, it's also important to know whether a product can be ordered online or not. For services, we check the ease of transaction. Do they rely on digital platforms, physical stores, or both to interact with customers? Phones, email, social media—what modes of communication do they utilize to connect with consumers?

We also look at whether they have notable pre and post-transaction services. How reachable and responsive are their customer services?

Consumer ReviewsBesides our views and experiences, we also think it's important to consider the individual user experiences through analyzing real customer reviews. This way, we'll be able to deliver you a more comprehensive review of what it's like to use the product or service.
Overall EvaluationFinally, we put together everything we've learned about the product or service and decide whether they're worth including in our lists.If we consider it a great product or service, we'll include them.If not, we'll drop it and continue to look for other great products and services.