The Art of Winnipeg: 9 Galleries to Visit for a Cultural Experience
There's something truly magical about wandering through the hallowed halls of an art gallery. The way the colors come to life on the canvas, the stories that each piece tells, and the emotions that art can evoke are simply mesmerizing.
Lucky for us, our beloved city of Winnipeg is home to a thriving art scene that's waiting to be explored.
In this guide, let me introduce to you the nine exceptional art galleries right here in Winnipeg that you absolutely won't want to miss.
Whether you're an avid art collector, a curious explorer, or simply looking for a dose of inspiration, there's a gallery here for every art lover.
So, grab your walking shoes and your artistic curiosity, and let's embark on a journey through the vibrant and diverse world of art that Winnipeg has to offer!
Winnipeg Art Gallery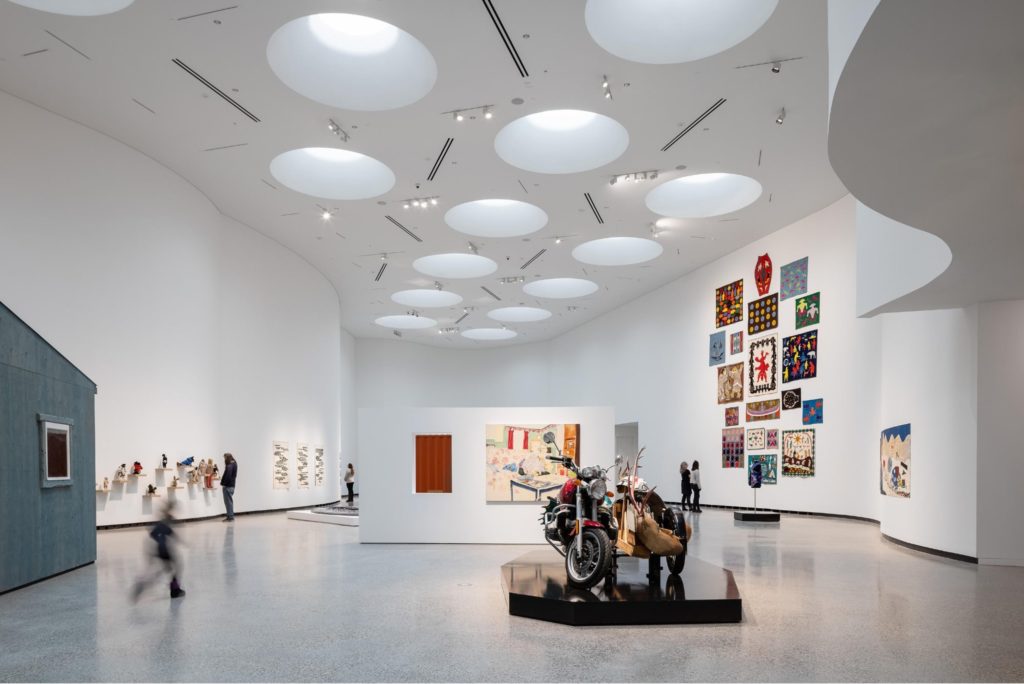 | | |
| --- | --- |
| Website | https://www.wag.ca/ |
| Address | 300 Memorial Blvd, Winnipeg, MB R3C 1V1, Canada |
| Contact Details | 204 786 6641 |
| Operating Hours | Tuesday to Sunday: 11:00 am to 5:00 pm |
The Winnipeg Art Gallery, known as the WAG, stands as the preeminent cultural treasure in Manitoba, offering a vibrant canvas of artistic diversity to both locals and visitors alike.
Located in the heart of Winnipeg, this remarkable institution boasts an expansive collection comprising over 40,000 works of art, each painting a unique facet of human creativity.
Stepping into the WAG is like embarking on a journey through time and culture. Its impressive repertoire spans the globe and the centuries, featuring an array of European paintings that whisper stories of history and passion.
These canvases, with their intricate brushwork and rich palettes, offer glimpses into the grandeur of the Old World, inviting us to marvel at the artistic legacies of Europe.
Yet the gallery's allure extends far beyond the confines of continental borders. Its collection proudly embraces the spirit of Canada, notably celebrating the intricate beauty of Inuit sculptures.
These works, hewn from stone, bone, and ivory, serve as compelling testimonials to the resilience and artistry of the Indigenous peoples of the North. They bear witness to the profound connection between culture and creation.
In addition to its rich historical holdings, the WAG also pulsates with the vibrancy of contemporary art. Here, innovative works from today's avant-garde artists captivate the imagination and challenge the boundaries of conventional aesthetics.
The gallery becomes a dynamic space where the dialogue between tradition and innovation unfolds, pushing the boundaries of what art can be.
For those fortunate enough to experience the Winnipeg Art Gallery, it offers not just a glimpse into the world of art but a journey into the soul of human expression.
With its diverse and extensive collection, the WAG stands as a testament to the power of art to transcend time and culture, leaving a lasting impression on all who pass through its doors.
Plug In Institute of Contemporary Art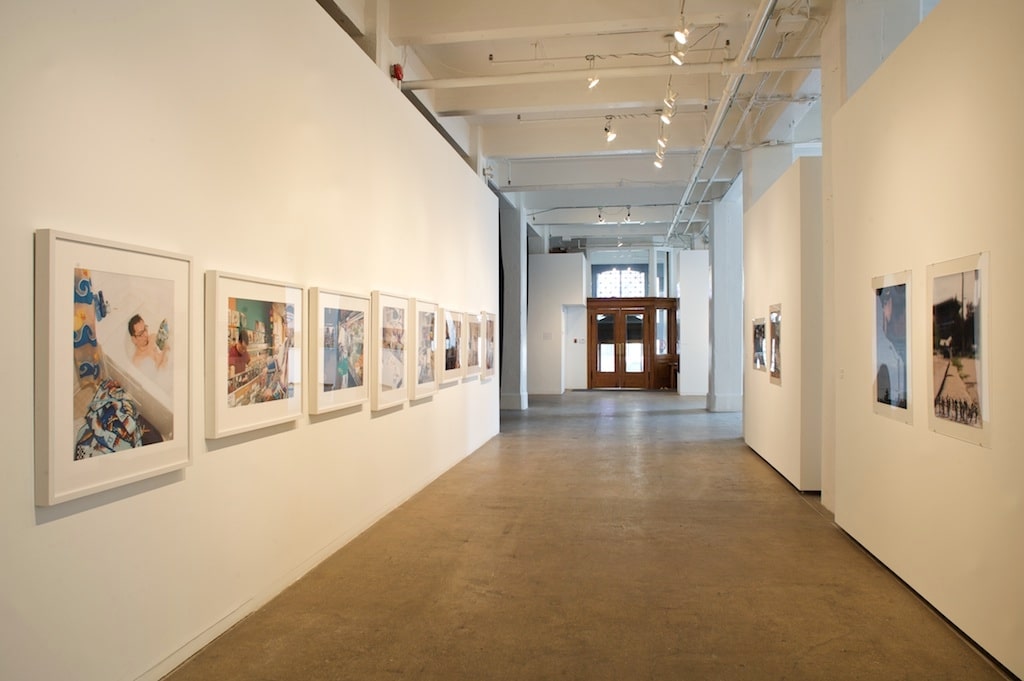 Website
http://www.plugin.org/
Address
460 Portage Ave #1, Winnipeg, MB R3C 0E8, Canada
Contact Details
204 942 1043
Operating Hours
Tuesday, Wednesday, and Friday: 12:00 nn to 6:00 pm

Thursday: 12:00 nn to 8:00 pm

Saturday: 12:00 nn to 5:00 pm
As a non-profit gallery, Plug-In Institute of Contemporary Art, also known as PICA takes on the essential role of providing a platform for the exploration and appreciation of contemporary art, both within Manitoba and across the globe.
This institution fosters creativity and innovation by showcasing a diverse array of thought-provoking artwork.
PICA's mission transcends mere exhibition; it's a cultural bridge that connects the local art scene to the wider world.
Visitors to the gallery can expect to encounter a rich tapestry of artistic expressions, from cutting-edge installations and avant-garde performances to visually arresting paintings and sculptures.
With each visit, PICA offers a fresh perspective on the ever-evolving art landscape, ensuring that every trip is a unique and enlightening experience.
Strategically located next to the Winnipeg Art Gallery (WAG), PICA's presence adds another layer to the city's artistic allure.
It creates a seamless artistic journey, where one can seamlessly transition from admiring the historical and classical at WAG to immersing oneself in the contemporary and forward-thinking at PICA.
The proximity of these two institutions allows art enthusiasts to explore the full spectrum of human creativity, all within a stone's throw of each other.
Cre8ery Gallery and Studio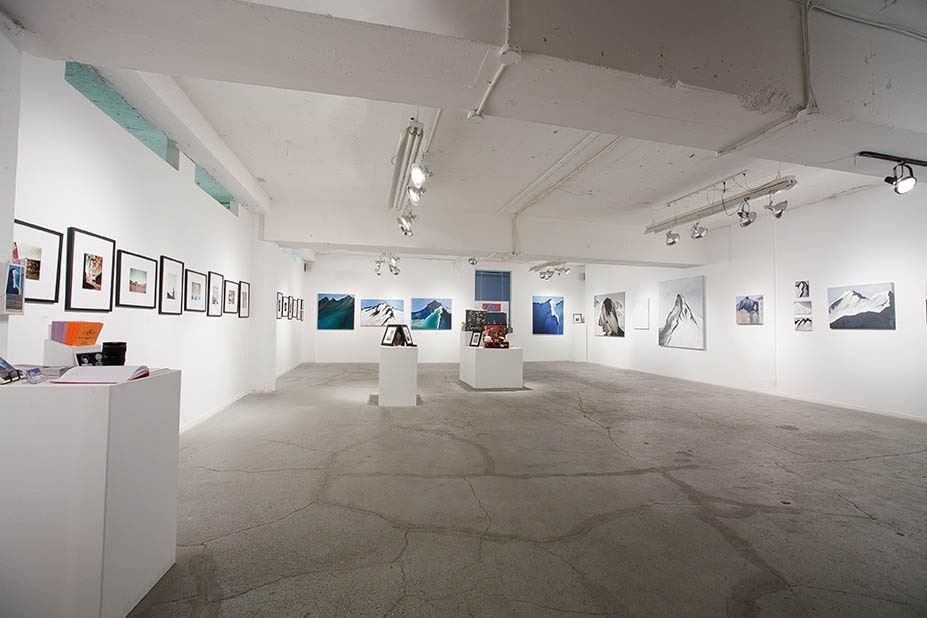 | | |
| --- | --- |
| Website | http://www.cre8ery.com/ |
| Address | 125 Adelaide St, Winnipeg, MB R3A 0W4, Canada |
| Contact Details | 204 944 0809 |
| Operating Hours | Tuesday to Saturday: 11:00 am to 5:00 pm |
This gem of a gallery is not your typical art space; it's a dynamic, community-run hub that celebrates and elevates the work of local artists. The Exchange District itself, steeped in history and culture, serves as the perfect backdrop for this creative haven. 
With its cobblestone streets and historic architecture, the district has long been a magnet for artists, and the Cre8ery Gallery and Studio fits seamlessly into this artistic tapestry.
What sets the Cre8ery apart is its deep commitment to nurturing local talent. It serves as a vital platform for emerging and established artists alike, providing them with a space to display their work and connect with a broader audience.
Stepping inside, visitors are greeted by a diverse array of artistic expressions, from paintings and sculptures to photography and mixed media creations.
Each visit to the Cre8ery promises a fresh perspective and a new discovery, making it a must-visit destination for art enthusiasts and curious wanderers alike.
But it's not just a gallery; the Cre8ery is a dynamic hub of creativity. It's a place where artists come to share their passions and ideas, often collaborating and learning from one another.
Beyond the exhibitions, the gallery offers workshops, events, and studio space for artists to refine their craft. This sense of community is what truly sets the Cre8ery apart, fostering an environment of growth and artistic exploration.
It's a place where local artists shine, where creativity knows no bounds, and where the spirit of community thrives.
Fleet Galleries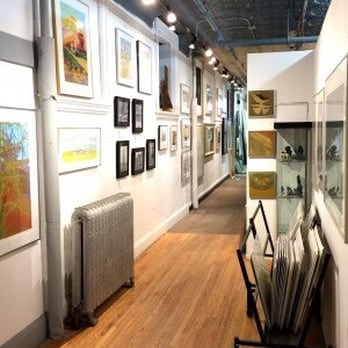 Website
https://fleetgalleries.com/
Address
65 Albert Street, Winnipeg, MB R3B 1G3, Canada
Contact Details
204 942 8026
Operating Hours
Monday: 10: 00 am to 3:00 pm

Tuesday to Saturday: 10:00 am o 4:30 pm
This commercial gallery stands as a testament to the rich and thriving art scene in the region. With a keen eye for selecting and representing artists, Fleet Galleries is more than just a space to display art; it's a platform where creativity flourishes.
The Exchange District's historic architecture and artistic spirit perfectly complement Fleet Galleries. Here, visitors can immerse themselves in a world of artistic expression, from paintings and sculptures to mixed media and more.
The gallery's commitment to representing a variety of Manitoba artists ensures a wide range of styles and perspectives, making it a destination for art connoisseurs and novices alike.
If you're seeking to explore the contemporary art scene in Manitoba or looking to acquire a piece of local culture, Fleet Galleries is a must-visit.
This haven for creativity not only supports local artists but also fosters a deeper appreciation for the cultural tapestry woven by the people of this province.
Discover the essence of Manitoba's artistic soul at Fleet Galleries, where every brushstroke and sculpture tells a unique story.
Mayberry Fine Art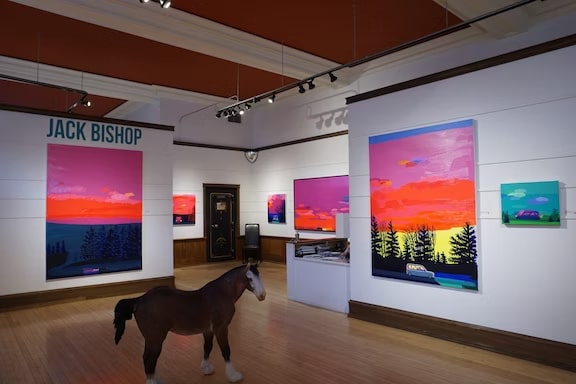 | | |
| --- | --- |
| Website | http://mayberryfineart.com/ |
| Address | 2025 Corydon Ave Unit 113, Winnipeg, MB R3P 2G9, Canada |
| Contact Details | 204 306 9493 |
| Operating Hours | Tuesday to Saturday: 10:00 am to 5:00 pm |
Mayberry Fine Art has carved out a niche for itself by specializing in the rich tapestry of Western Canadian art. Here, visitors can immerse themselves in a carefully curated collection that reflects the diverse and dynamic artistry of the region.
Wolseley's leafy streets, historic charm, and eclectic mix of residents, including artists and creatives, foster an environment where creativity flourishes.
This synergy is evident as you step into the gallery's inviting space.
Inside Mayberry Fine Art, you'll find an impressive array of artworks that pay homage to the unique landscapes, cultures, and experiences of Western Canada.
From stunning landscapes that capture the sweeping vistas of the Prairies to intimate portraits that delve into the human connection with the land, the gallery's collection offers a captivating glimpse into the region's soul.
Mayberry Fine Art not only showcases established artists but also provides a platform for emerging talents, ensuring that the legacy of Western Canadian art continues to evolve.
Whether you're a seasoned collector or a newcomer to the world of art, the gallery's knowledgeable staff is always on hand to guide you through the diverse array of works on display.
Soul Gallery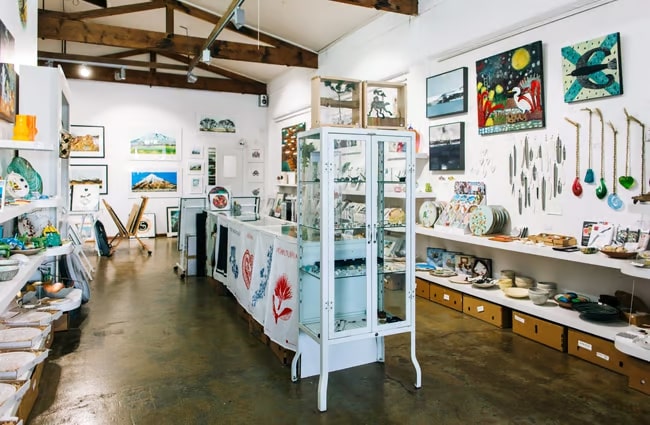 | | |
| --- | --- |
| Website | http://soulgallery.ca/ |
| Address | 163 Clare Ave, Winnipeg, MB R3L 1R5, Canada |
| Contact Details | 204 781 8259 |
| Operating Hours | Saturday: 12:00 nn to 4:00 pm |
This contemporary art haven, Soul Gallery, serves as a platform where both emerging talents and established artists come together to unveil their captivating works.
The gallery pulsates with the very essence of the city's artistic soul, offering a diverse range of artistic styles, from the avant-garde to the traditional, all carefully curated to inspire and engage visitors.
Wandering through the gallery's well-lit and thoughtfully designed spaces, visitors can expect to encounter a dynamic blend of mediums, from paintings and sculptures to multimedia installations and photography.
Each piece tells a unique story, capturing the raw emotions and perspectives of the artists who call Winnipeg home or have found inspiration within its borders.
Soul Gallery is not just a place to view art; it's a cultural destination that celebrates the rich tapestry of creativity that defines Winnipeg.
With its welcoming atmosphere and commitment to fostering the growth of artistic talents, Soul Gallery plays a vital role in nurturing the city's artistic community while inviting visitors to immerse themselves in a world where imagination knows no bounds.
Gallery 1C03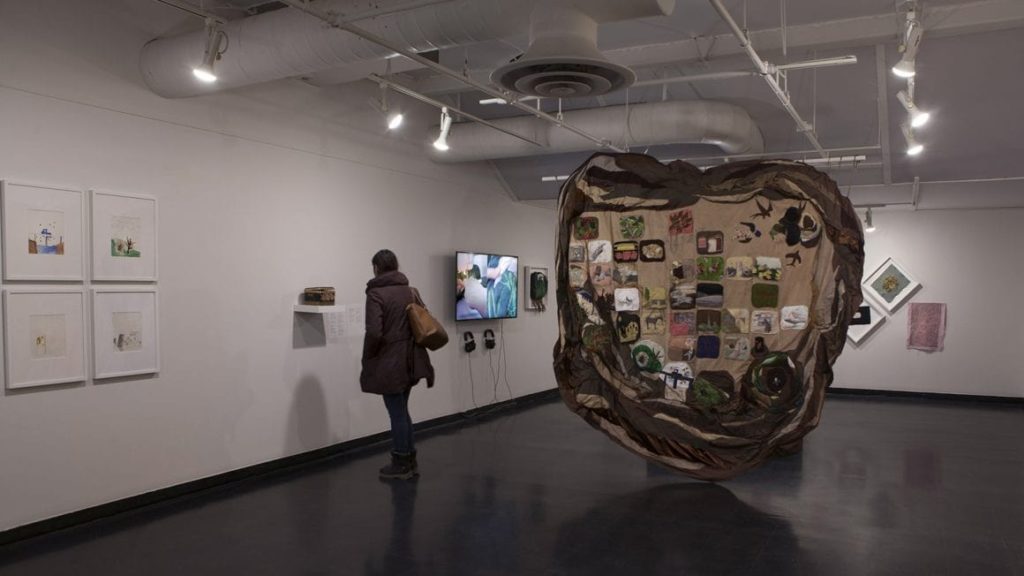 Gallery 1C03, nestled within the University of Winnipeg, is a unique space that's not just an ordinary gallery; it's a creative hub where the talent of both students and emerging artists from Manitoba flourishes.
Operated entirely by students, it is a testament to the university's commitment to fostering artistic growth and promoting the rich cultural tapestry of the province.
Here, the walls come alive with a diverse array of artworks, from striking paintings to thought-provoking sculptures, showcasing the vision and passion of these up-and-coming talents.
Visitors to Gallery 1C03 can expect to be captivated by the fresh perspectives and innovative techniques that these artists bring to the forefront.
C2 Center for Craft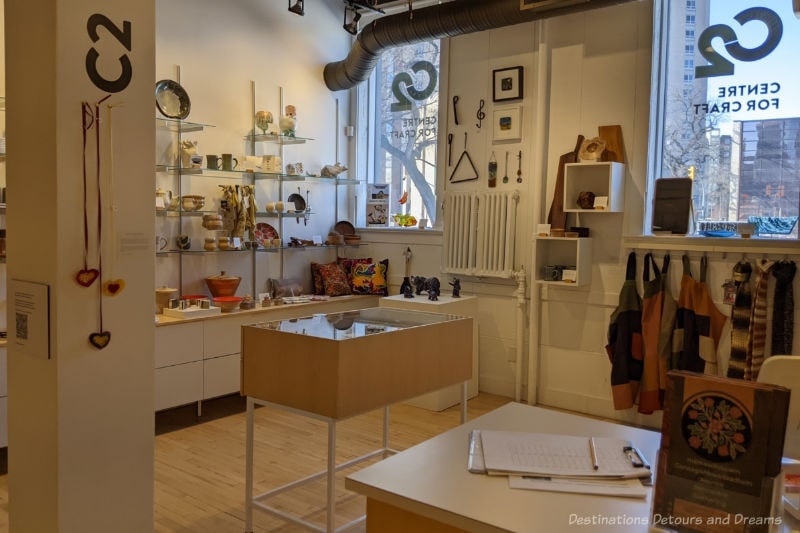 | | |
| --- | --- |
| Website | http://c2centreforcraft.ca/ |
| Address | 329 Cumberland Ave #1, Winnipeg, MB R3B 1T2, Canada |
| Contact Details | 204 615 3951 |
| Operating Hours | Wednesday to Saturday: 12:00 nn to 4:00 pm |
As a non-profit organization, its primary mission is to champion the artistry of craft, and it does so with unwavering dedication. The C2 Center houses a captivating gallery that serves as a captivating window into the creative minds of craft artists.
Here, visitors are treated to a diverse array of meticulously crafted pieces that tell stories of skill, tradition, and innovation.
However, it is not merely a passive observer of the craft world; it actively engages with the creative community through its workshop space.
Within these walls, artists and enthusiasts alike gather to exchange ideas, refine their skills, and embark on new creative journeys.
It's a place where the craft is not just displayed but actively nurtured, fostering a sense of camaraderie and growth among its members.
For those seeking to delve deeper into the rich history and techniques of craft, the C2 Center offers a well-curated library.
This treasure trove of knowledge is a quiet sanctuary where enthusiasts can explore books, journals, and resources that illuminate the nuances of various crafts, from pottery to weaving and beyond.
Assiniboine Park Pavilion Gallery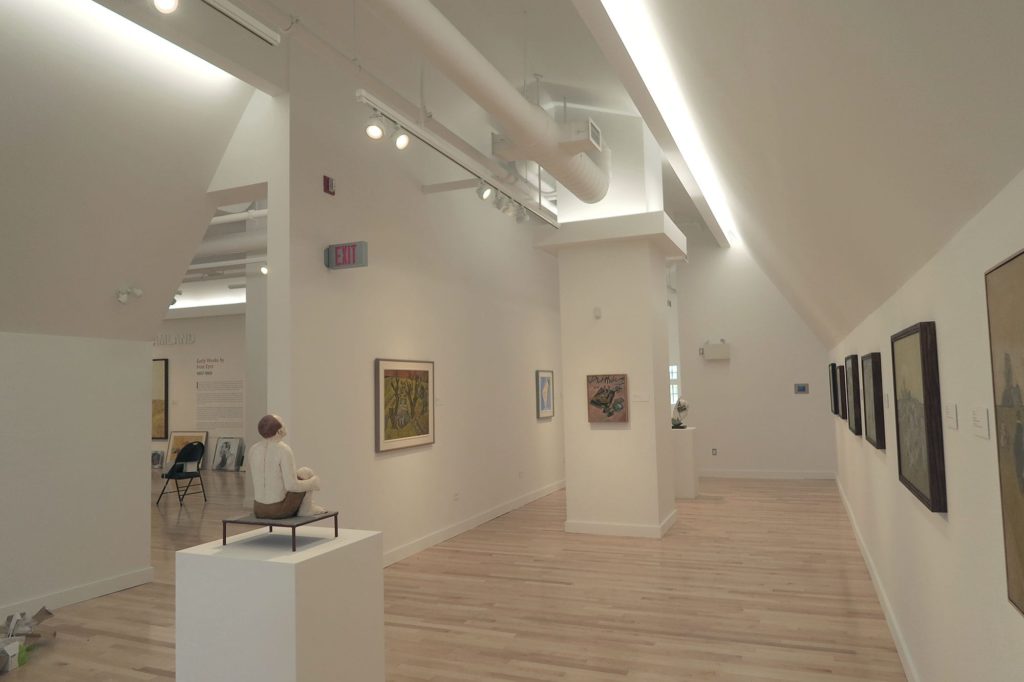 As you step inside the Assiniboine Park Pavilion Gallery, you'll find yourself immersed in a world of diverse artistic expressions, from captivating paintings to thought-provoking sculptures, all born from the hands of local artists who call this province home.
However, the Pavilion Gallery doesn't stop at showcasing the richness of Manitoba's artistic scene alone. It also opens its doors to the broader art world, hosting a rotation of exhibitions that span the national and international landscape.
This dynamic approach ensures that every visit to the gallery promises a fresh and exciting experience, offering art enthusiasts the chance to explore a wide array of styles, themes, and cultural influences.
With its idyllic location within the serene Assiniboine Park, this gallery isn't just a place for art appreciation; it's a haven for those seeking respite from the hustle and bustle of daily life.
Surrounded by the park's natural beauty, visitors can take a leisurely stroll through lush greenery, perhaps even finding inspiration for their own artistic pursuits.