4 of Winnipeg's Best Budget-Friendly Cinemas
You know that catching the latest blockbuster or indulging in a cinematic masterpiece is one of life's simple pleasures. However, we also understand that a night at the movies can sometimes put a dent in our wallets.
But don't worry!
In this guide, I'm going to let you in on a little secret: Winnipeg has some fantastic budget-friendly cinemas that offer a top-notch movie-going experience without breaking the bank.
If you're a student on a tight budget, a family looking for affordable entertainment, or simply someone who loves a good deal, I've got you covered.
Join me on a journey through the four best budget-friendly cinemas in Winnipeg, where you can enjoy the magic of the silver screen without emptying your pockets.
Let's make your next movie night memorable and budget-conscious!
Landmark Cinemas 8 Grant Park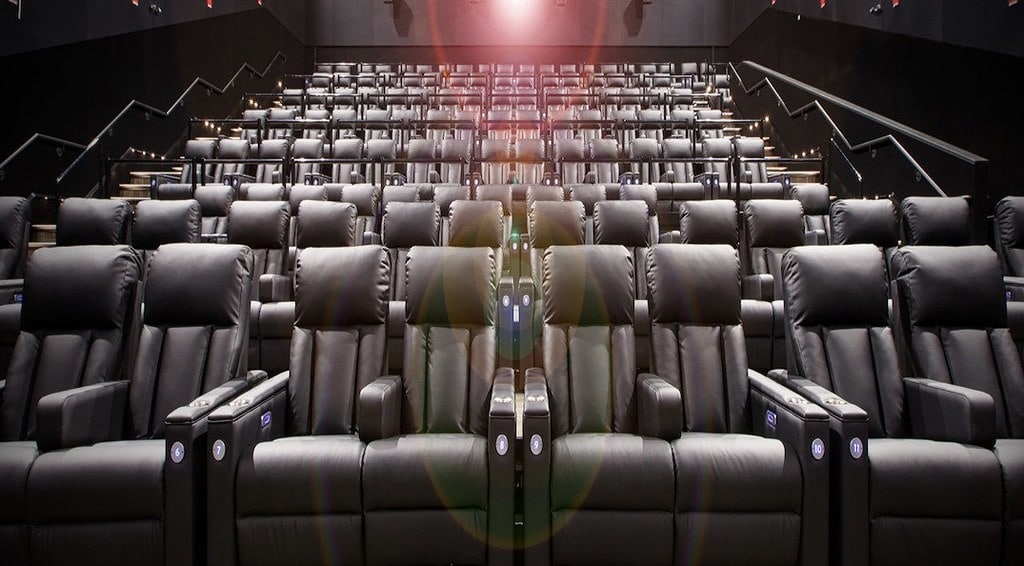 Address
1120 Grant Ave #127, Winnipeg, MB R3M 2A6, Canada
Website
https://www.landmarkcinemas.com/showtimes/winnipeg-grant-park
Contact number
204 453 4536
Operating hours
Monday to Friday: 4:00 PM to 11:00 PM

Saturday and Sunday: 12:00 PM to 11:00 PM

Ticket price
Standard adult ticket: $15.00

Senior/Student ticket: $12.00

Child ticket (12 and under): $10.00

3D ticket: $18.00

Premiere seat ticket: $20.00
The cinema provides ample parking space, making it stress-free to find a spot, even during peak hours.
With several screens, you can choose from a variety of films, ranging from the latest blockbusters to indie gems.
Plus, it regularly features special promotions and discounted matinee showings, making it even more affordable for families, students, and budget-conscious movie enthusiasts.
The interior of the cinema is comfortable and well-maintained. The seats are cozy, ensuring that you can relax and immerse yourself in the movie.
The screens are of decent size, and the sound systems provide a crisp audio experience, enhancing the overall cinematic journey.
Concession prices at Landmark Cinemas 8 are also wallet-friendly, especially when compared to some of the larger chains.
You can indulge in classic movie snacks like popcorn, nachos, and candy, as well as a variety of beverages, all without feeling like you've spent a small fortune.
In addition to affordability, Landmark Cinemas 8 Grant Park prides itself on its friendly and accommodating staff. They are known for their helpfulness and dedication to ensuring that every moviegoer has an enjoyable time.
Whether you're looking for a fun family outing, a date night, or a solo movie adventure, Landmark Cinemas 8 Grant Park offers the perfect blend of value and entertainment.
Cinema City Northgate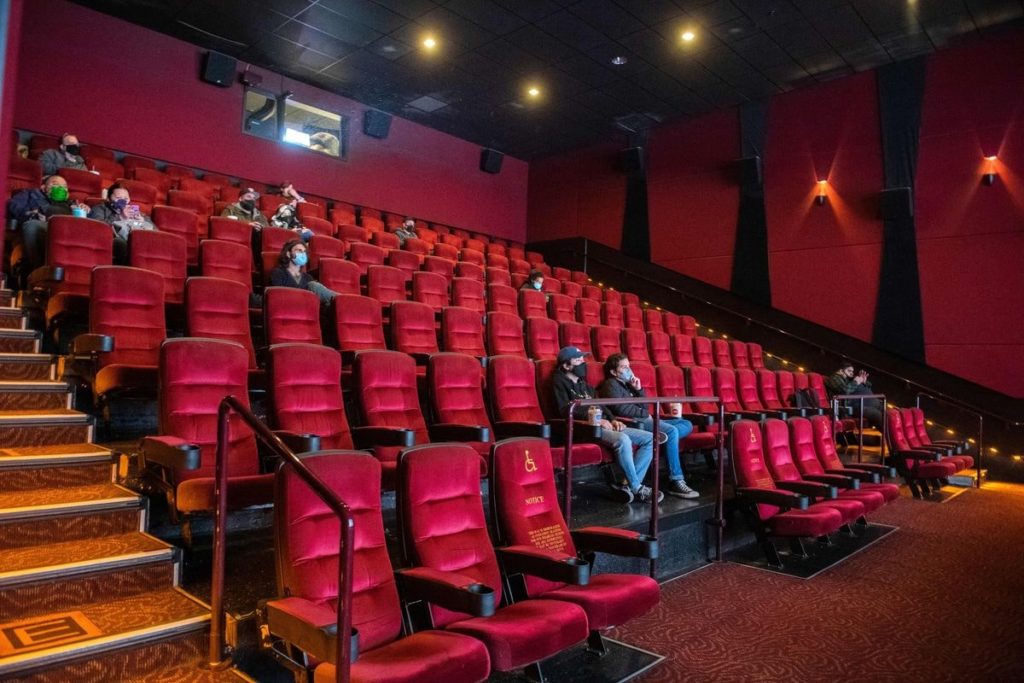 Address
1399 McPhillips St, Winnipeg, MB R2V 3V1, Canada
Website
https://www.cineplex.com/Theatre/cinema-city-northgate
Contact number
204 334 6234
Operating hours
Open daily from 12:00 PM to 10:00 PM
Ticket price
Adult: $9.99

Senior (65+): $8.25

Child (3-13): $7.99

Tuesdays: $5.99 (all ages)
Unlike some of the larger, pricier theaters in the city, Cinema City Northgate keeps its ticket prices wallet-friendly, making it an ideal choice for anyone who wants to catch the latest blockbusters without spending too much money.
Plus, it frequently offers special promotions and discounts, so keep an eye out for deals that can make your movie night even more affordable.
Cinema City Northgate doesn't just stop at affordable ticket prices; it also offers reasonably priced concessions.
We all know that the cost of snacks and drinks at the movies can add up quickly, but here, you won't feel like you're overspending on refreshments.
From buttery popcorn to your favorite candies, the concession stand at Cinema City Northgate won't empty your wallet before the opening credits roll.
Another notable aspect of this cinema is its comfortable seating. The theater has recently undergone renovations, and it shows in the upgraded seating options.
If you prefer the classic theater seats or the more spacious and cozy recliners, you can expect a comfortable and enjoyable movie-watching experience. The modern and well-maintained facilities also add to the overall appeal of the cinema.
For those who like to plan their outings in advance, Cinema City Northgate offers online ticket booking, allowing you to secure your seats and skip the lines.
This convenience makes it easy to coordinate your visit with friends or family and ensures you won't miss out on the latest blockbuster.
SilverCity St. Vital Cinemas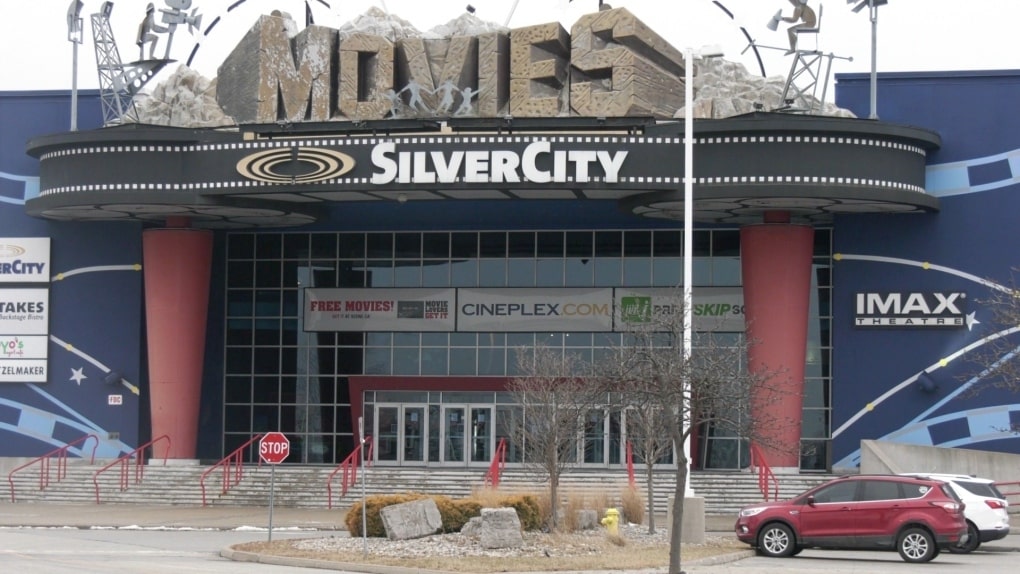 Address
1225 St Mary's Rd #160, Winnipeg, MB R2M 5E5, Canada
Website
https://www.cineplex.com/Theatre/silvercity-st-vital-cinemas
Contact number
204 256 3901
Operating hours
Sunday - Thursday: 12:00 PM - 11:00 PM

Friday - Saturday: 11:00 AM - 11:00 PM

Ticket price
General Admission: $11.25

Child (3-13): $8.99

Senior (65+): $8.99

Tuesday: $6.99

3D: Add $3.00

UltraAVX: Add $3.00

UltraAVX 3D: Add $5.00

D-BOX: Add $8.00
Movie tickets here at SilverCity St. Vital Cinemas are consistently priced lower than some of the more upscale theaters in the city.
But affordability doesn't mean skimping on quality. The theater boasts a comfortable and modern viewing experience, with well-maintained screens and top-notch sound systems that ensure you're fully immersed in the movie magic.
If you're watching a thrilling action film or a heartwarming family drama, you can count on SilverCity St. Vital Cinemas to deliver a high-quality audiovisual experience.
Another perk of visiting this cinema is its convenient location. Situated in the St. Vital area, it's easily accessible for residents and visitors alike.
Plus, the ample parking facilities ensure that you won't have to spend precious minutes circling the block in search of a parking spot.
For those who crave more than just popcorn, it also offers a range of delicious snacks and beverages to enhance your movie-watching pleasure.
And if you're craving something more substantial, there are nearby dining options to satisfy your pre- or post-movie hunger.
Westwood Cinema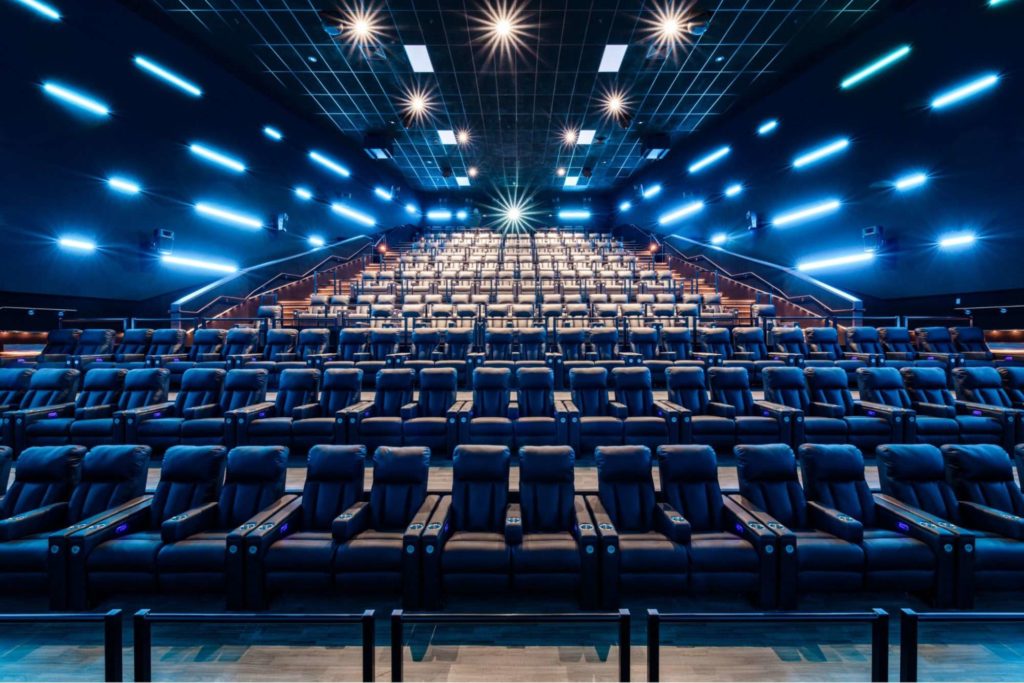 Address
2210, 182 Center Ave, Westwood, NJ 07675, United States
Website
https://westwoodmoviehouse.com/
Contact number
201 664 3200
Operating hours
Tuesday: 4:00 PM - 11:00 PM

Wednesday: 4:00 PM - 11:00 PM

Thursday: 4:00 PM - 11:00 PM

Friday: 4:00 PM - 11:00 PM

Saturday: 12:00 PM - 11:00 PM

Sunday: 12:00 PM - 11:00 PM

Ticket price
General Admission:

• Tuesday-Thursday: $10

• Friday-Sunday: $12

Seniors (65+):

• Tuesday-Thursday: $8

• Friday-Sunday: $10

Children (12-17):

• Tuesday-Thursday: $6

• Friday-Sunday: $8

Students (with valid ID):

• Tuesday-Thursday: $8

• Friday-Sunday: $10

Matinee Tickets (before 5 pm):

• Adults: $8

• Seniors: $6

• Children: $4

• Students: $6

3D Tickets:

• Add $3 to the above prices

IMAX Tickets:

• Add $5 to the above prices
Unlike the sprawling multiplexes with their towering popcorn prices, Westwood keeps things refreshingly simple.
You won't find the latest Hollywood blockbusters here, but what you will discover is a carefully curated selection of films that cater to a diverse range of tastes.
In an era where a night out at the movies can feel like a major splurge, Westwood's wallet-friendly ticket prices come as a breath of fresh air.
You can enjoy a double feature for less than the cost of a single ticket at some of the bigger chains, making it the perfect destination for a budget-friendly date night or a casual evening out with friends.
The cinema's interior exudes a cozy, retro charm, with comfortable seating that makes you feel right at home.
The intimate setting creates an immersive experience, allowing you to lose yourself in the world of the film without the distractions often found in larger theaters.
If you're a fan of indie films, classic cinema, or foreign flicks, Westwood Cinema has something for everyone.
In addition to its regular screenings, Westwood Cinema occasionally hosts special events, film festivals, and even live performances, adding an extra layer of entertainment to its offerings.
The cinema's commitment to supporting local talent and fostering a sense of community has endeared it to Winnipeg's artistic scene.
One of the best-kept secrets of Westwood Cinema is its concession stand. Offering a selection of reasonably priced snacks and beverages, it's a far cry from the overpriced concessions found at many chain theaters.
The popcorn is always fresh, the candy selection is tempting, and you won't break the bank when indulging in your favorite movie treats.