Exploring Humanity at the Human Rights Museum in Winnipeg
Life seems comfy here in Winnipeg, but it wasn't always this way. Hate crimes and discrimination used to be second nature to us, it's embarrassing!
Our visit to the Canadian Museum for Human Rights was a painful but necessary one. Sure, we learned most of our past in school, but seeing it through the exhibits hit differently.
We took four hours in total to go through the entire museum. The torn dresses, real-life stories, and realistic-looking skeletons in some of the galleries made this one hell of a visit.
Here to introduce you to the museum, we'll walk you through all you need to know before your visit: the galleries, visitor information, and how to make the most of your trip.
What is the Canadian Museum for Human Rights?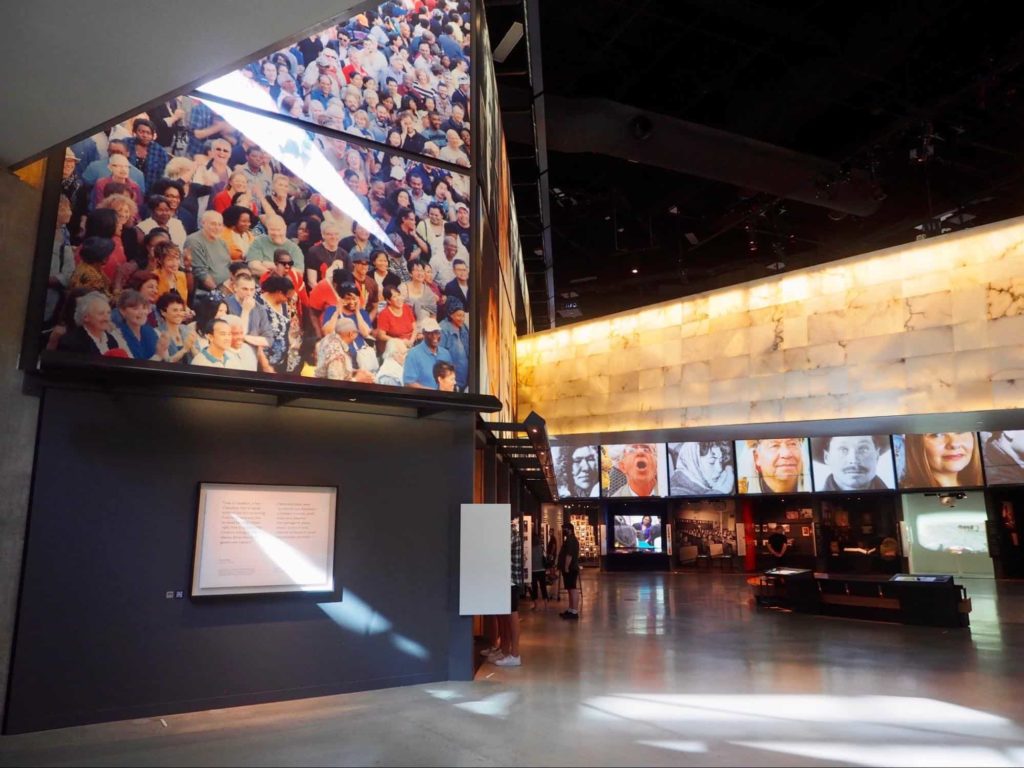 The Canadian Museum for Human Rights is a museum built to teach kids about human rights, its past, and current struggles. It tells stories through a mix of technology and physical exhibits to cater to all types of learners.
The museum opened in 2014 in Winnipeg, where Indigenous People have lived for thousands of years.
It's the first museum outside the National Capital Region, giving it a seat among Winnipeg's unique places. Since it was made with students as its target audience, it's also the go-to destination for most Canadian school trips.
The architecture has won numerous design awards too, most notably from the Ontario Steel Design Awards, National Steel Design Awards, and the International Architecture Awards.
The idea for the museum started with Israel Asper, who wanted a place for students to learn about human rights. We checked the museum out, and we can safely say that the museum has gone above and beyond with its immersive exhibits.
Its eight floors are designed in a way that you experience a journey toward hope as they go higher into the building.
The first floors start out dark and with red tones, and are where human rights atrocities are displayed. As you approach the higher floors, the building slowly lets in more light symbolizing a growing hope for the future of human rights.
Since the museum opened, though, it's already had a handful of controversies. The most notable is how some topics such as LGBT rights are censored or overlooked during religious schools' tours.
We also noticed that the holocaust museum focuses a bit too much on the Jewish side and doesn't shed enough light on the gassing of the LGBT, disabled, and anti-Nazi citizens at the time.
The museum redeems itself in the way the exhibits are showcased, though. Technology and physical exhibits are craftily blended for an amazing experience.
Our favorite was the REDress Project on murdered and missing indigenous women, where screens simulated a forest setting with red dresses hanging on tree branches, while physical red dresses were also hung in front.
The exhibit felt eerie, which was very suitable for the topic it presented.
What is the Canadian Museum for Human Rights known for?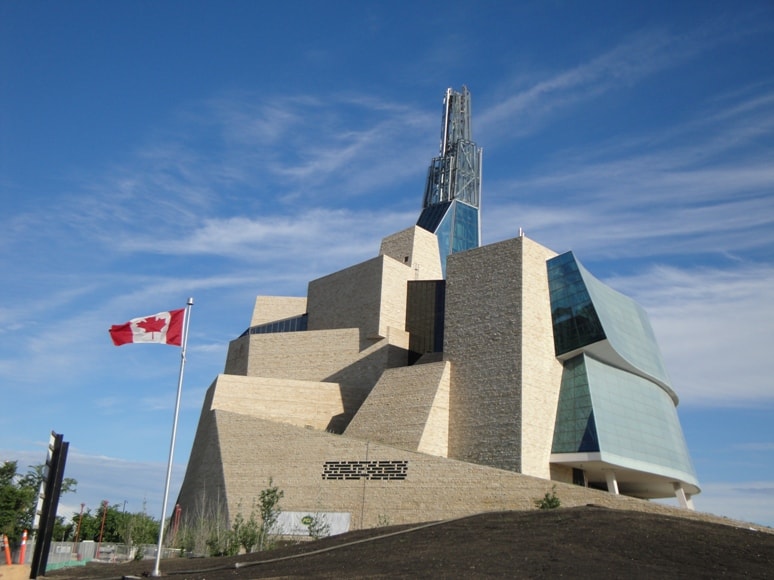 The Canadian Museum for Human Rights is known for its striking architecture, where its blocky-spiral style with the Tower of Hope at the center has helped make Winnipeg look unique.
It's also known for being the first human rights museum in Canada and for its emphasis on Indigenous People.
Aside from these, the museum is also quite known for the controversies that surround it, such as the omission of topics such as LGBT rights during Catholic school tours.
Exhibits and Features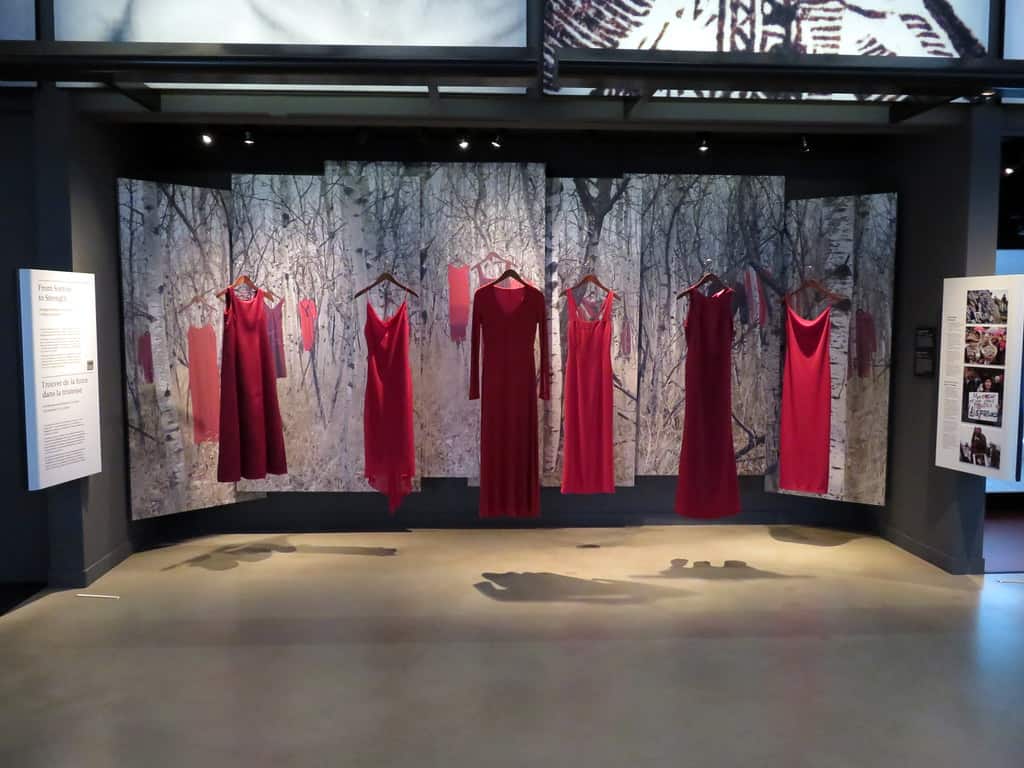 The Canadian Museum for Human Rights has 10 main galleries spread over eight floors. These were designed in a way that you start off exploring the dark past, slowly working up toward a brighter future.
Beginning with a somber introduction and ending with a call to action, these are the 10 galleries:
1. What are human rights?
2. Indigenous Perspectives
3. Canadian Journeys
4. Protecting Rights in Canada
5. Examining the Holocaust and Other Genocides
6. Turning Points for Humanity
7. Breaking the Silence
8. Actions Count
9. Rights Today
10. Inspiring Change
Aside from the museum's core galleries, it sometimes features special exhibits and events such as Making Mandela: Struggle for Freedom and Ododo Wa: Stories of Girls in War. These exhibits usually stay for a few months and up to a year.
Technology and physical exhibits are blended to make things as immersive as possible. Throughout the floors, you can find augmented reality overlays over physical spaces, interactive touchscreens, and audiovisual displays.
The museum also has a companion app for both iOS and Android that you can use for guided tours and extra information on certain exhibits. Here are what the museum's galleries have in store for you.
1. What are human rights?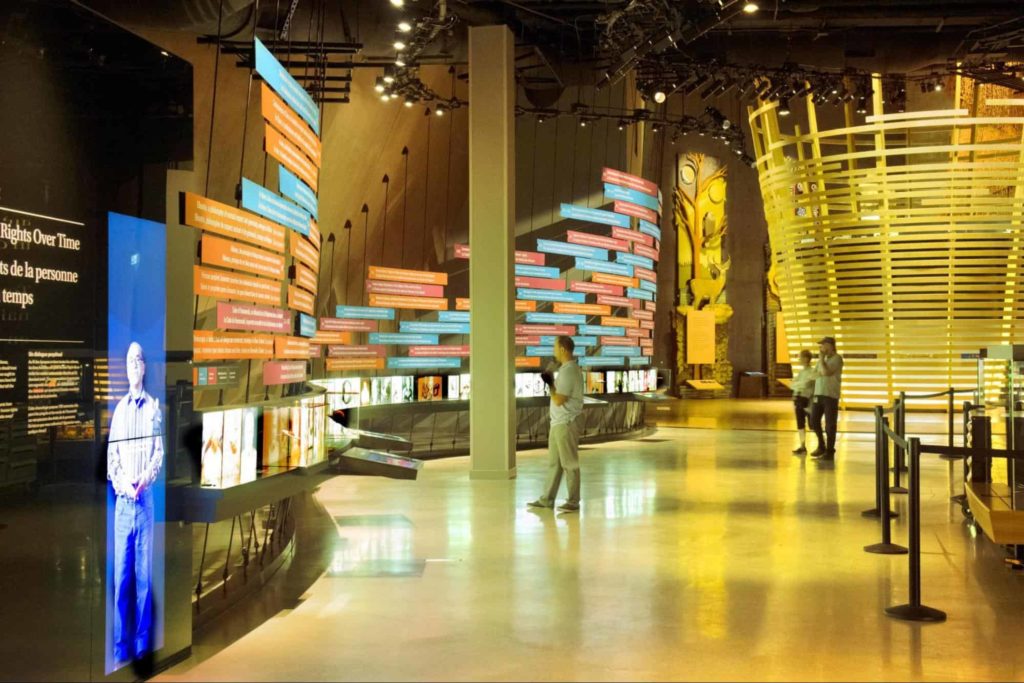 The What are Human Rights gallery starts your trip with a collection of perspectives on human rights. It features a wall colorfully decorated with a timeline of significant human rights events.
Below the wall are a row of different ethnic groups and famous figures, their pictures, and audio samples of what they view human rights to be and their stories. This gallery sets the stage for the rest of the museum.
The museum has a temporary exhibit within the gallery on Climate Justice, detailing global warming issues all over the world and Canada's role in these issues. It also features the stories of climate activists such as Greta Thunberg fighting for progress.
2. Indigenous Perspectives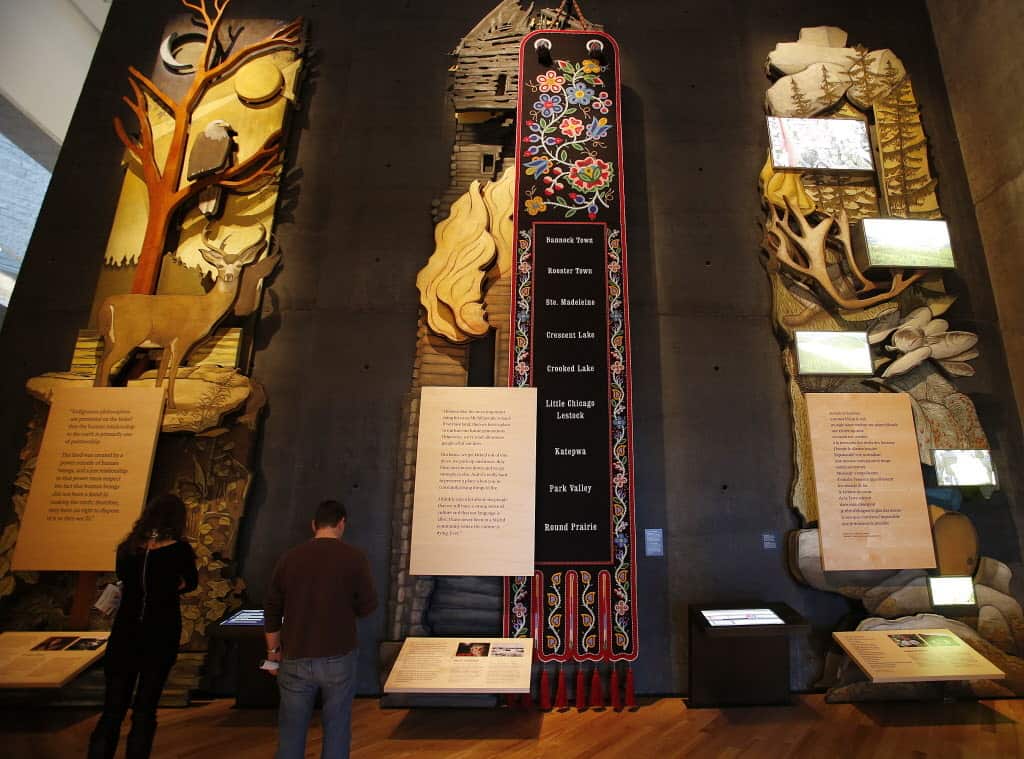 Indigenous Perspectives is the museum's second gallery. It's a circular gallery that tells the First Nations, Métis, and Inuit peoples' perspectives on rights.
The gallery features a 360-degree video that tells their perspectives throughout multiple generations. What's heartbreaking is how many times we heard about residential schools; how the suffering is universal throughout all the groups.
Aside from the stories though, there are physical slabs with text descriptions too, and original indigenous artwork displayed through the Spirit Panel Project.
This gallery helped us understand how certain views changed and stayed the same over generations. We also got a glimpse of what events and legislation affected the Indigenous People the most, making it a great introduction to the next gallery.
3. Canadian Journeys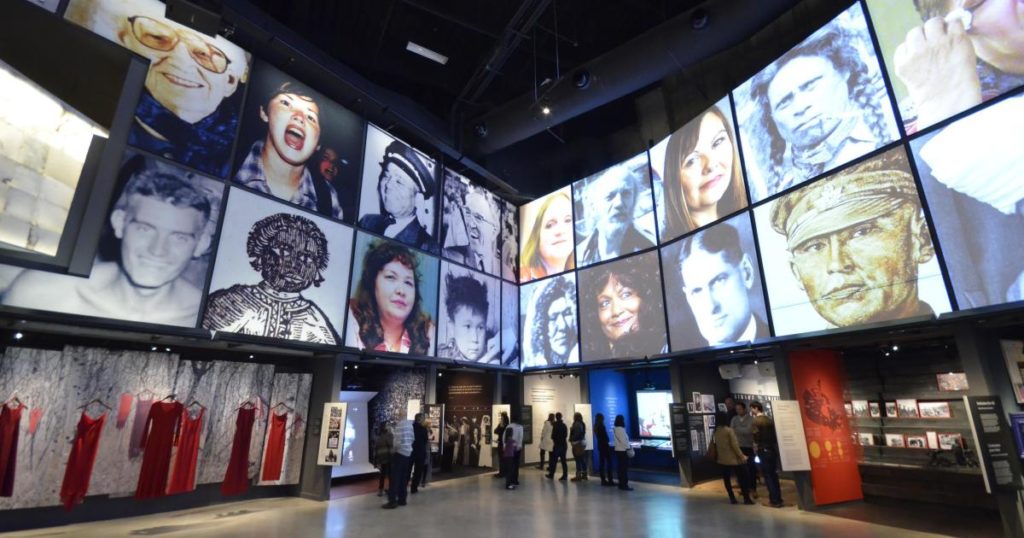 The Canadian Journeys gallery is the museum's third and largest gallery. It tells dozens of human rights stories in the Canadian context through a large 29-meter digital display.
This is the gallery where you can explore the journey of human rights for various groups of people in Canada.
It explores democratic rights, freedom from discrimination, gender equality, the abuses by residential schools, and all the other struggles Canadians faced.
Canadian Journeys is also where you can find temporary exhibits such as the REDress Project, featuring hanging red dresses that bring attention to the murder of Indigenous women in Canada.
4. Protecting Rights in Canada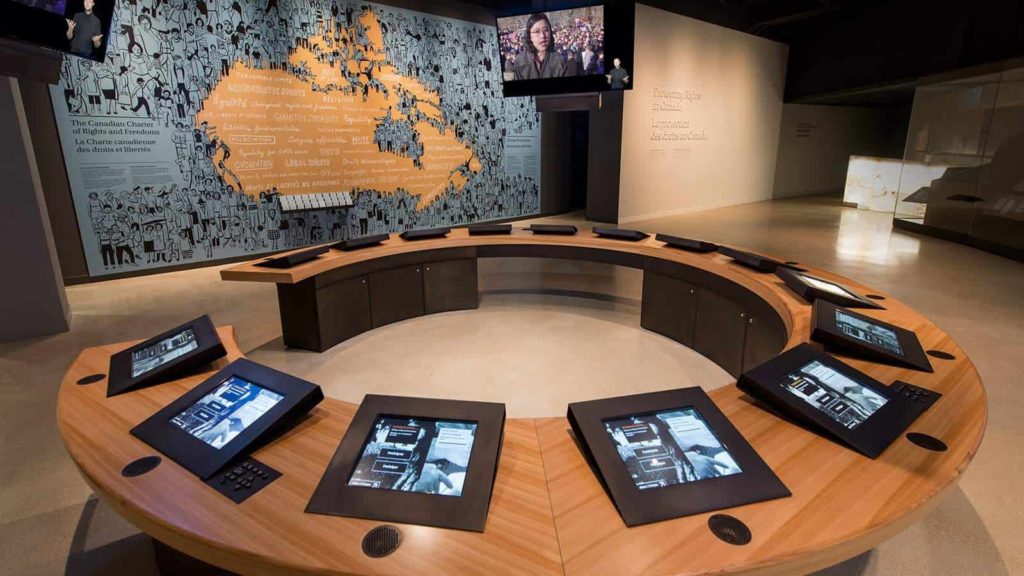 Protecting Rights in Canada is the museum's fourth gallery, and it focuses on Canada's legislation and its evolution to its current state. It features original documents such as the Proclamation of the Constitution Act of 1982.
The gallery displays the timeline through a "living tree" projection surrounded by a circular table showcasing significant court cases from different perspectives.
If the table descriptions aren't good enough for you, you can also approach the AR Canadians and have them share their perspectives on court cases with you.
Until June 2024, it will host the Climate Justice temporary exhibit which features a timeline of climate change, problems that still need to be addressed, and visualizations of the links between human rights and climate change.
5. Examining the Holocaust and Other Genocides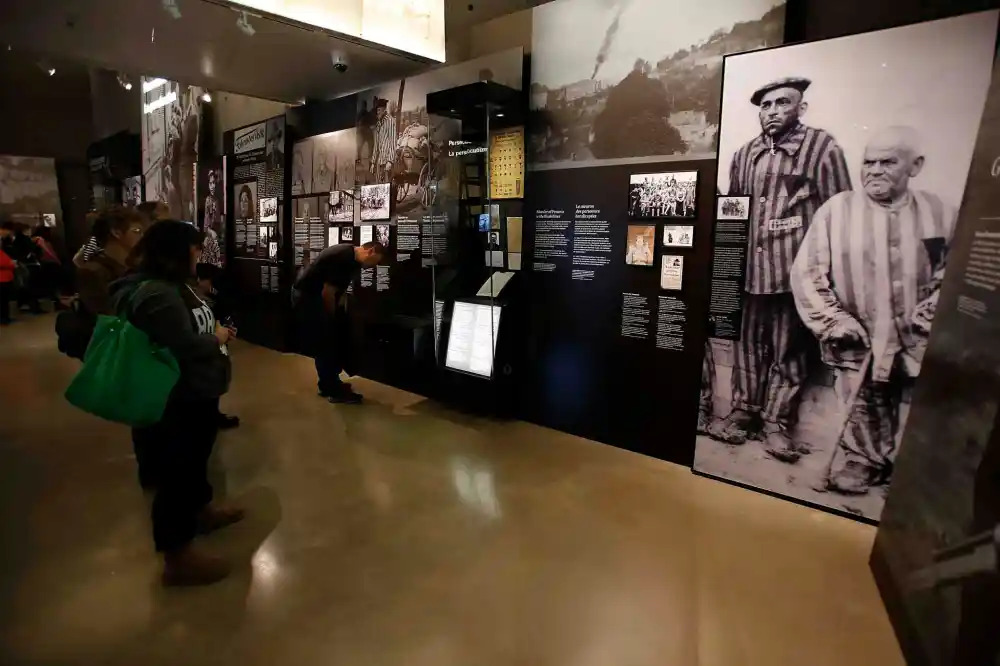 The Examining the Holocaust gallery explores the causes of the Holocaust, Canadian anti-Semitism, and how othering can be repeated in modern times.
It tells its stories through projected displays of significant Jewish and Nazi figures, a timeline of events, and how to recognize genocide.
The gallery features a section called the "broken-glass theatre", where videos on Canada's experiences with anti-Semitism are shown through cracked glass.
It's got blueprints for the Auschwitz gas chambers too, which really gave us a feel of how well-thought-out the Holocaust was. In the past, the gallery also held exhibits on Indigenous and current genocides happening throughout the world.
6. Turning Points for Humanity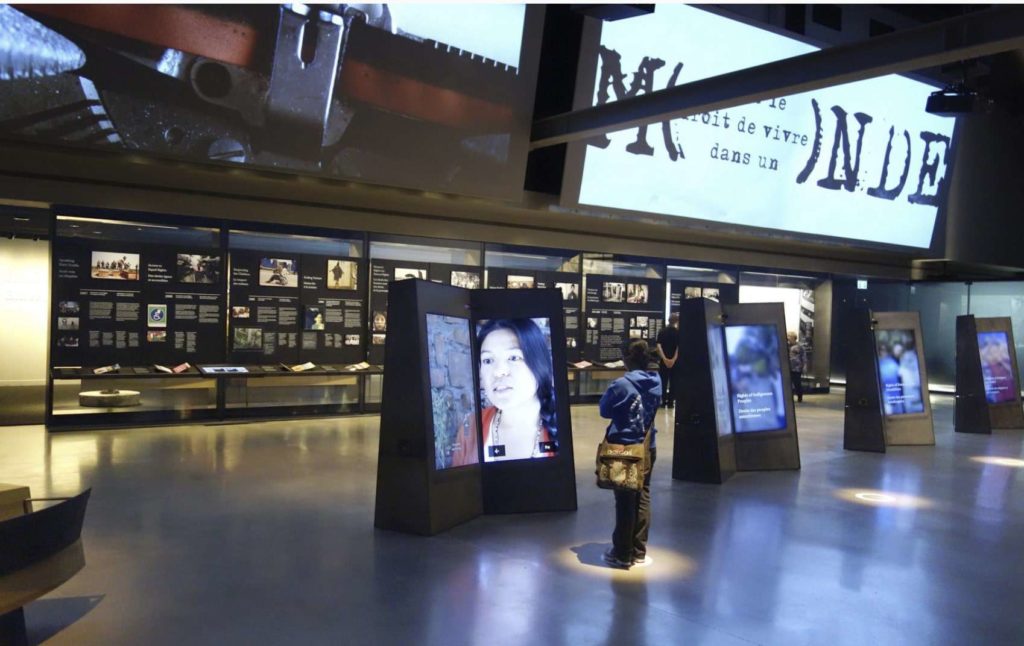 The Turning Points for Humanity gallery's main focus is the path to equal rights for all genders and ethnic groups.
The gallery explores legislation, strikes, and significant figures throughout Canadian history that helped put an end to discrimination.
Global rights struggles are featured through gesture-based exhibits. Our favorite exhibit is the one on women's rights in the Middle East which explores topics such as their right to drive cars and Saudi Arabia's male guardianship system.
7. Breaking the Silence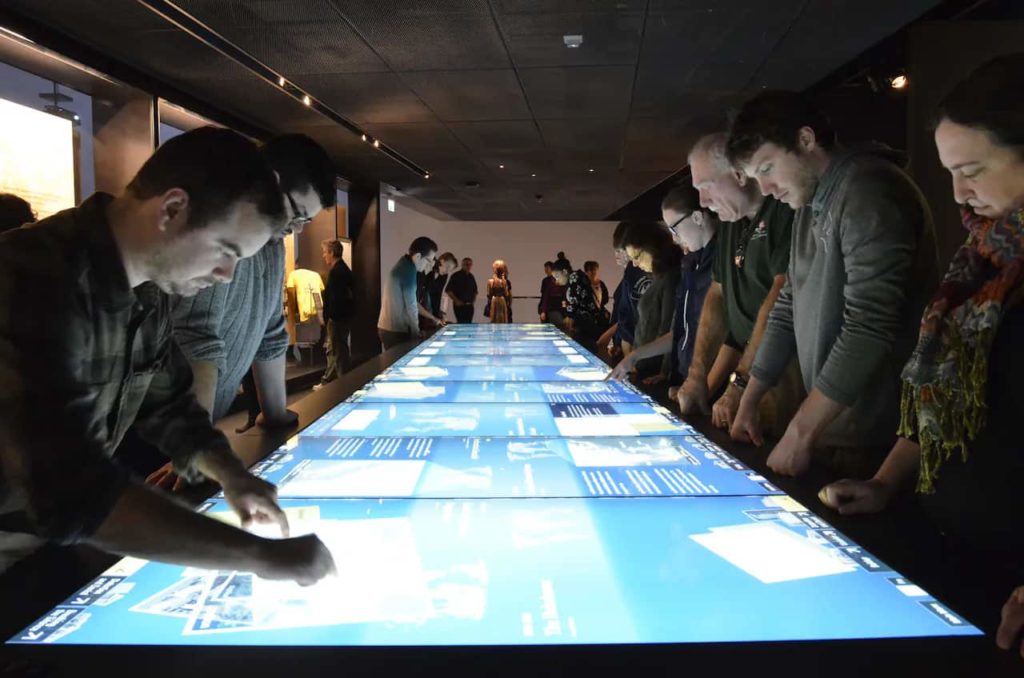 The Breaking the Silence gallery is a call to action after the previous galleries brought to light the human rights violations that happened and are still happening.
The interactive touch displays highlight the role and consequences of silence in rights violations. They emphasize how silence has always helped the oppressor and give visualizations of how much help speaking out can do.
It uses atrocities around the world such as the Armenian and Rwandan genocides as examination pieces. These gave us a good glimpse of how something as simple as ignoring school bullies can influence a nation's thoughts on genocide.
8. Actions Count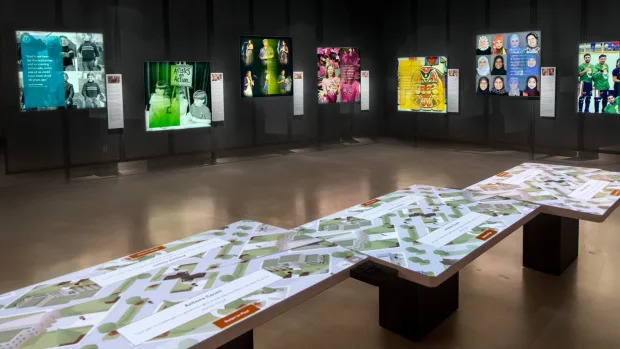 The Actions Count gallery presents Canadians who've made differences—big and small. The highlight of the gallery is its inclusion of regular Canadians from kids to adults, showing everyone can make a difference.
You can also play around with an interactive table that lets you simulate some everyday life choices and the effects these can have on those around you. One of our favorites is the minigame where you try to organize events for Muslim women.
9. Rights Today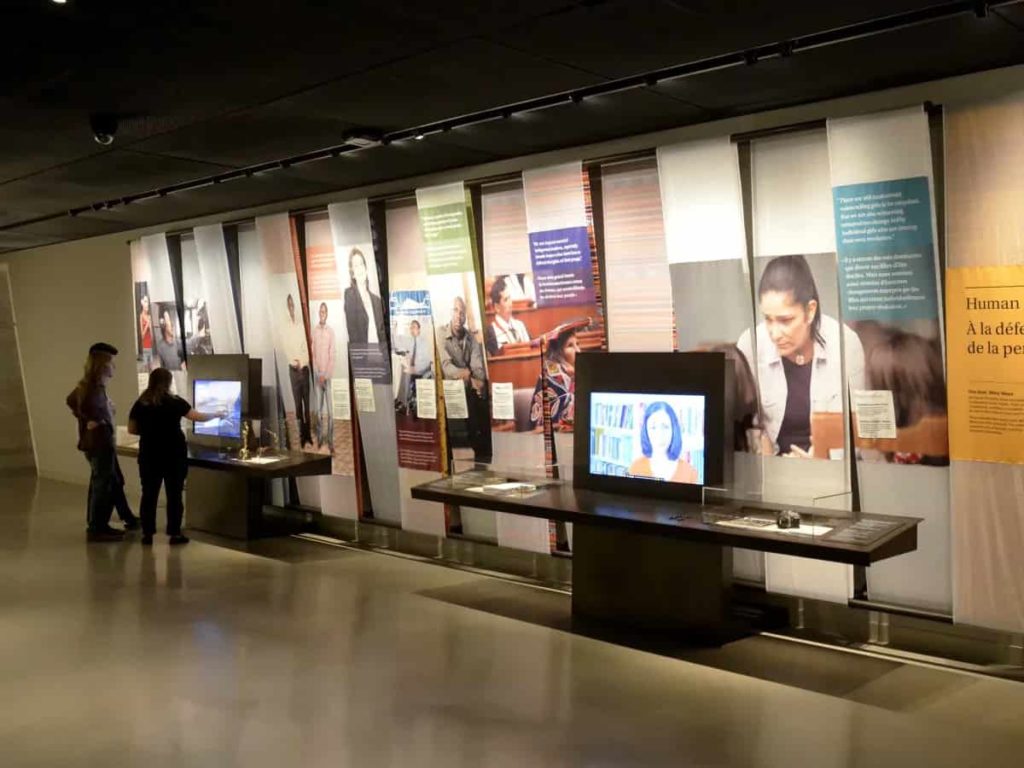 Rights Today features a world map of the state of human rights around the world. Achievements and struggles alike are displayed in more detail at the round table with interactive touch displays and the story-littered walls.
Complimenting the gallery is a sculpture made out of everyday objects meant to make you think critically.
Plastic bottles, for example, bring water to those without access to a clean supply, but at the same time are made in factories that exploit child labor and harm the locals' health.
10. Inspiring Change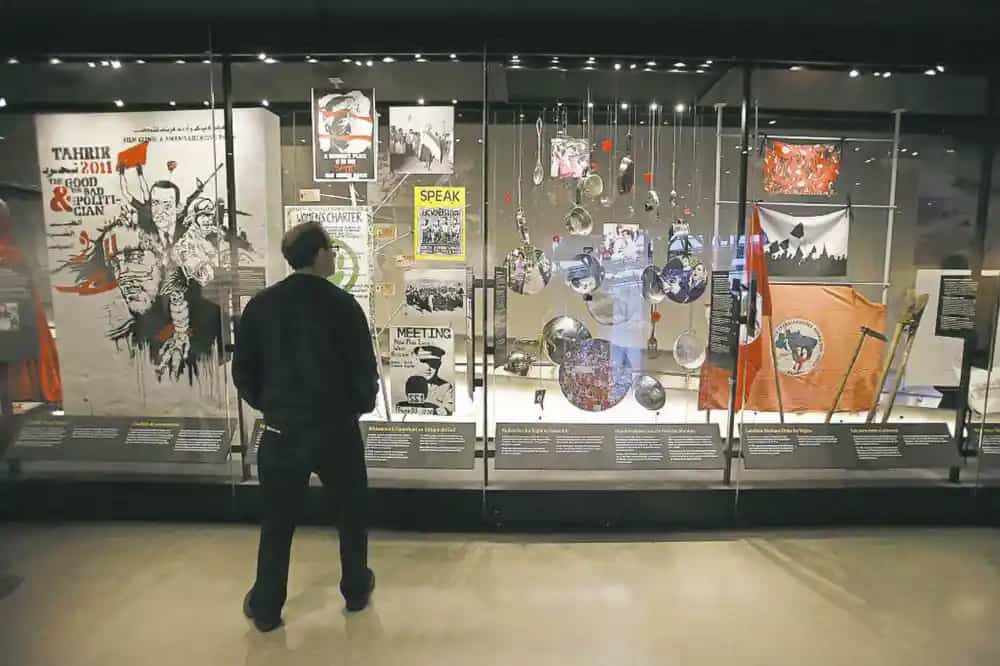 Inspiring Change is the final gallery, found at the top of the museum to signal hope for the future. The exhibits visualize a hypothetical world where human rights are met everywhere, as well as real-world positive changes made.
Aside from inspiring hope for the future, acknowledging Canada's painful past is also a prominent theme on this floor. The Truth and Reconciliation exhibit is its permanent exhibit where the suffering caused by residential schools is highlighted.
Ticket Information for the Canadian Museum for Human Rights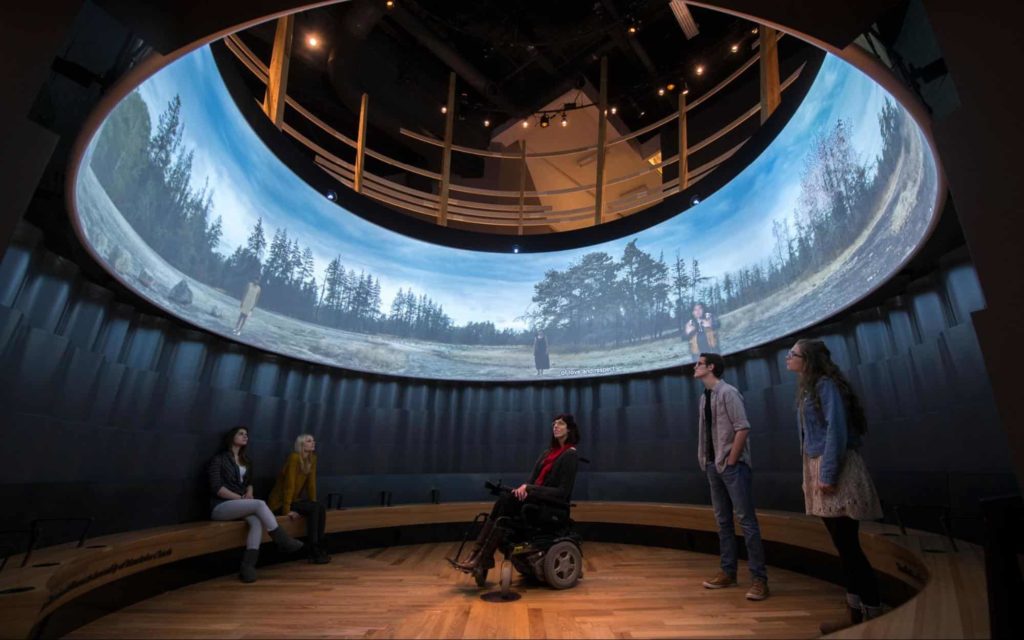 A trip to the Canadian Museum for Human Rights costs $18 for adults, $14 for senior citizens and post-secondary students, $8 for minors, and free for PWDs, Indigenous Peoples, children below the age of 7, and museum members.
On Fridays, admission is free for all after 5:00 PM.
Tickets can be bought both through the museum's website and on-site.
How long does it take to go through the museum?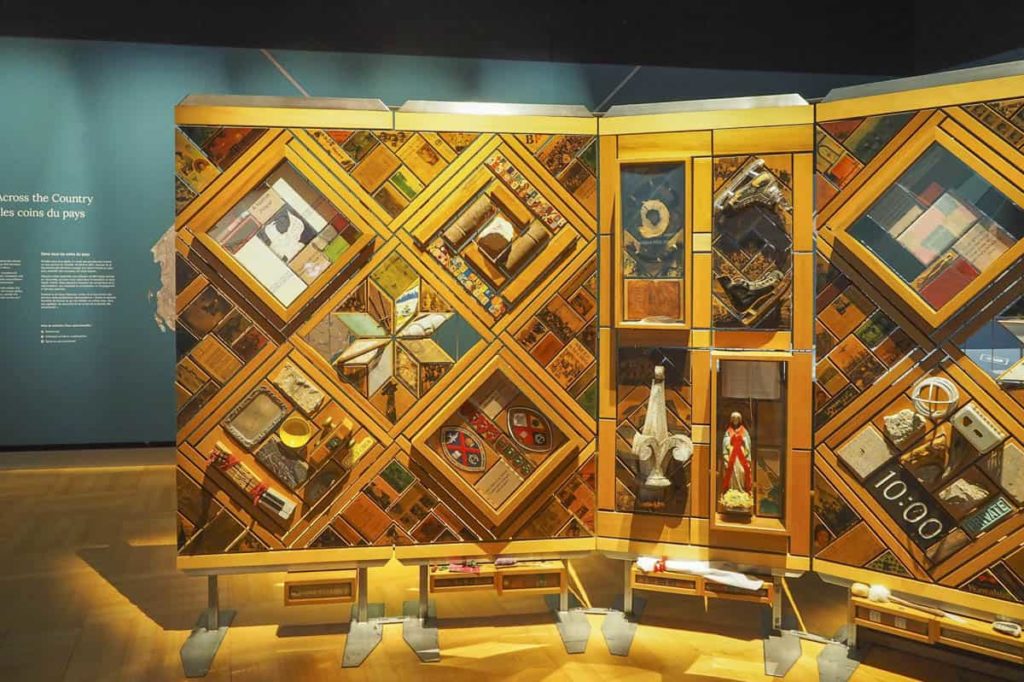 A visit to the Canadian Museum for Human Rights takes about four hours for individual tours, with each of the ten galleries taking about 20-25 minutes to go through.
Group tours are much shorter though, taking about 90 minutes for all ten galleries.
Each gallery has its own permanent and temporary exhibits filled with artwork, stories, and interactive displays that are best enjoyed at your own pace.
Galleries with temporary exhibits take about 25 minutes to go through, while those without take 20.
Tips for Making the Most of Your Visit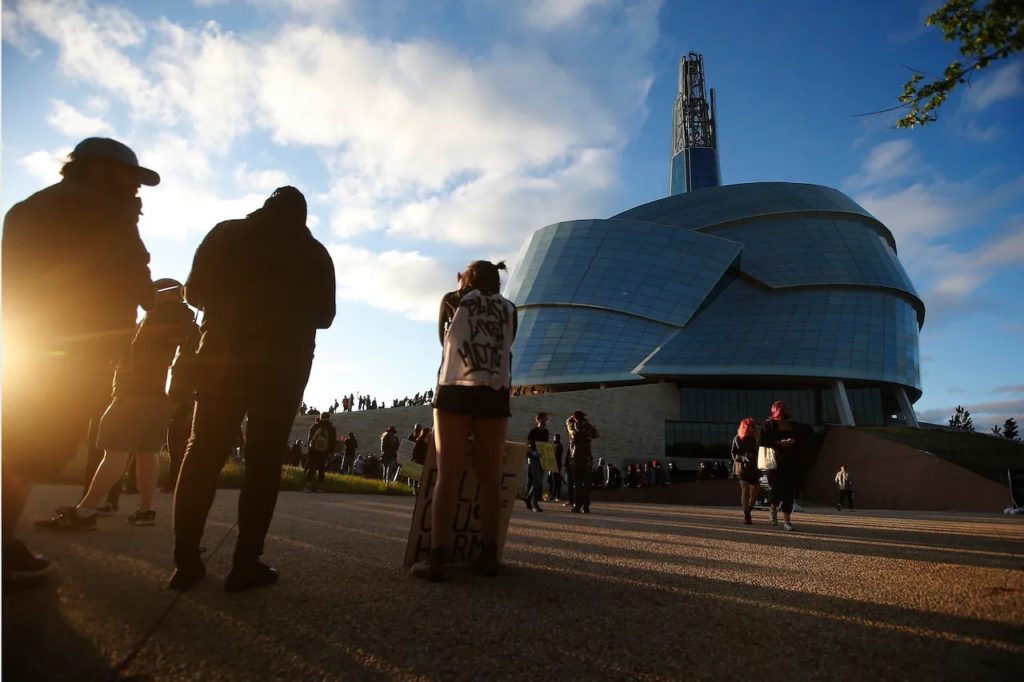 To make the most out of a visit to the Canadian Museum of Human Rights, buy tickets ahead of time and download the museum's app to gain a better understanding of each gallery.
After the visit, going up the Tower of Hope to enjoy the view of Manitoba is a fitting conclusion.
The best way to maximize your visit is to make sure you get admitted as soon as possible, especially since this museum is a popular field trip destination and can get crowded. Tickets are available online to save you all the hassle.
Once you get in, you'll find that all the galleries have integrated their exhibits with the museum's mobile app. The app offers virtual tour guides and supplementary information to help gain a better understanding of the exhibits.
As you go through the galleries, you'll find that each one gets more well-lit, symbolizing a journey toward hope.
As such, there's no better way to end your visit than with a trip up the Israel Asper Tower of Hope, which basks you in the sunlight and offers a stunning view of Manitoba and all the people living in it.
Why is the Canadian Museum for Human Rights worth visiting?
The Canadian Museum for Human Rights is worth visiting because it's a great place to learn about inclusivity and equality.
The information-packed exhibits were designed to touch all types of learners through interactive exhibits, beautiful displays, and thought-provoking stories and artifacts.