13 Best Places to Roller Skate in Winnipeg
We've gone to roller rinks nearly every week since we learned how to skate as kids. With Winnipeg's rinks closing one by one though, we've had no choice but to start looking for alternatives.
Surprisingly, we found a ton of great outdoor places over the years to satisfy our skating needs. We'll share with you our 13 favorite places to go roller skating in Winnipeg.
1. Wheelies Family Roller Centre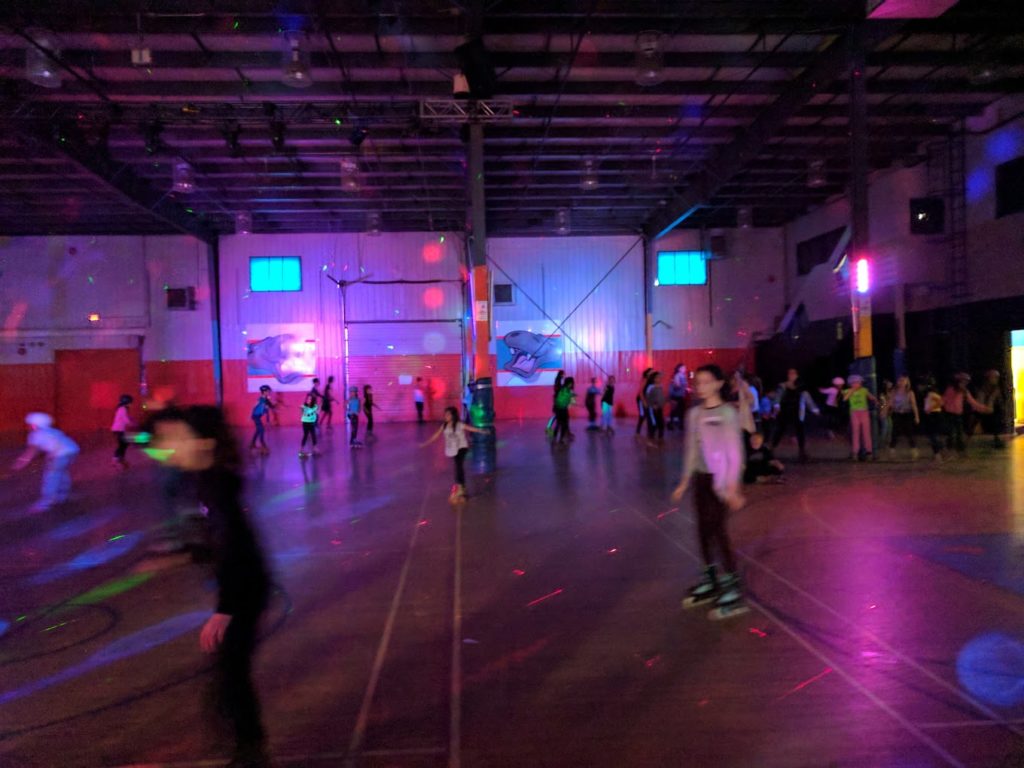 Wheelies holds a special place in our hearts as the last place in Winnipeg for indoor roller skating. This roller rink is also the best place for beginners thanks to its lessons and huge skating area.
When you enter, you can't help but feel nostalgic even if you're a 2000s baby.
Everything from the music and decorations transports you back decades, and you'll quickly see why your grandparents loved wheeling around so much before their arthritis hit.
Being a roller rink, you can expect the floors to be smoother than any pavement outside. Combined with friendly instructors, this rink is the best place to learn to skate before taking your wheels outside.
Address
210 Enniskillen Ave, Winnipeg, MB R2V 0H5, Canada
Contact Details
+1 204-988-5060
Hours
6:30 PM to 8:30 PM (Tuesday, Wednesday)

7:00 PM to 10:00 PM (Friday, Saturday)

12:30 PM to 3:30 PM (Weekends)

Closed (Monday, Thursday)

Price
Tuesday, Wednesday: $10 per head

Friday to Sunday: $12 per head
2. Bridgwater Forest Neighborhood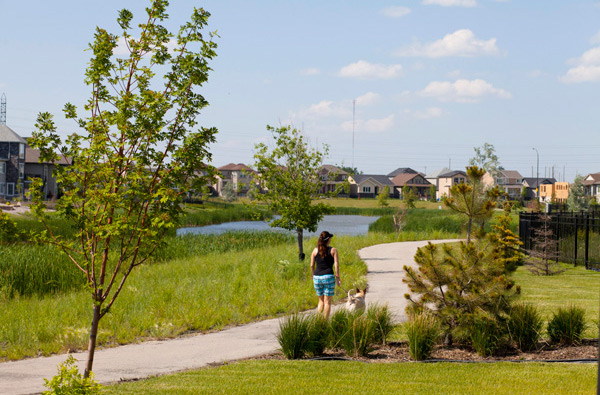 When roller skating out in the city, you want to do it on smooth pavement. Bridgwater has some of the smoothest paths in Winnipeg, so you'll have no trouble whooshing through.
These paths are also pretty safe since they go through several parks and open spaces, meaning no cars! You can easily skate while enjoying the scenery and not worry about accidents.
We'd say that when it comes to outdoor roller skating, this neighborhood is one of the best places for beginners. It's also located near the Wheelies Centre, so you can start out with the lessons there and then practice on Bridgwater's paths later on!
3. Kildonan Park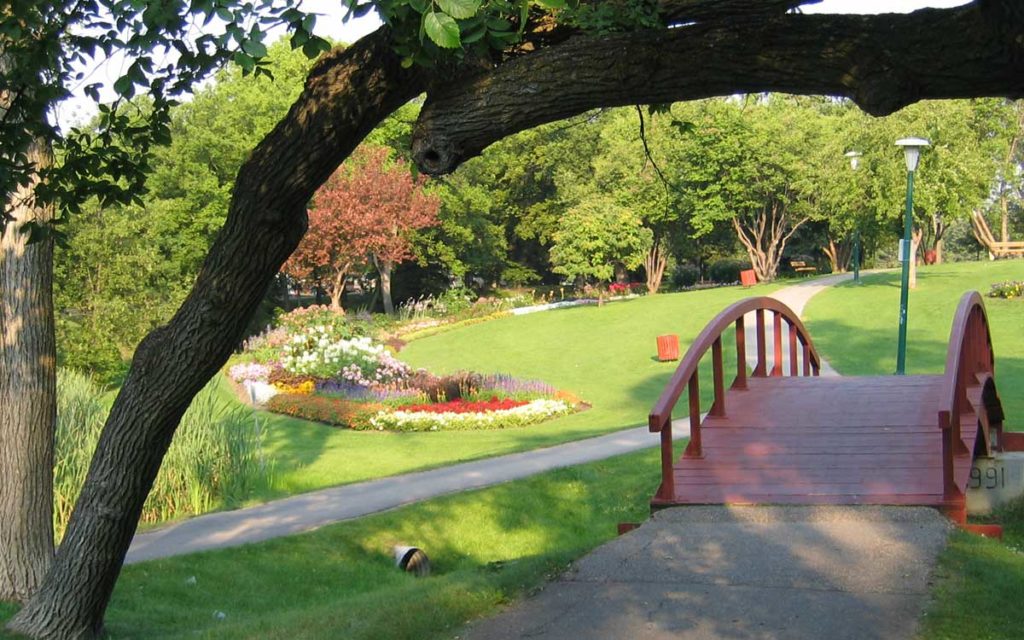 Kildonan Park is known for all sorts of things: the Witch's Hut, the park pool and duck pond, and more. For us roller skaters though, the Kildonan Park Loop is the main attraction.
The loop is a smooth trail that's perfect for both beginner and expert skaters. The loop loops around the park, giving you an easy path to follow and some of Winnipeg's best views at the same time.
You'll also often find at least ten other skaters at a time who are willing to let you join their little community. Most of the tips and tricks we know today, we learned from Kildonan's great skaters.
| | |
| --- | --- |
| Address | 2015 Main St, Winnipeg, MB R2V 2B9, Canada |
| Contact Details | +1 877-311-4974 |
| Hours | Open 24/7 |
4. The Red River River Walk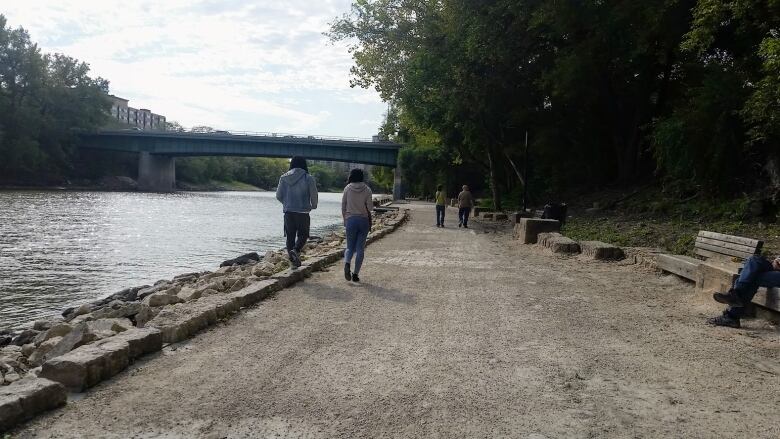 Address: 1 Forks Market Rd, Winnipeg, MB R3C 4L8, Canada
The Red River River Walk is mostly used by joggers and cyclists, although the trail is smooth enough for roller skates. It's 10 km long and runs along the Red and Assiniboine rivers, so the view isn't bad either.
There are the occasional pebbles and joggers you'll have to dodge, so we recommend this place for intermediate to expert skaters.
5. St. James Memorial Sports Park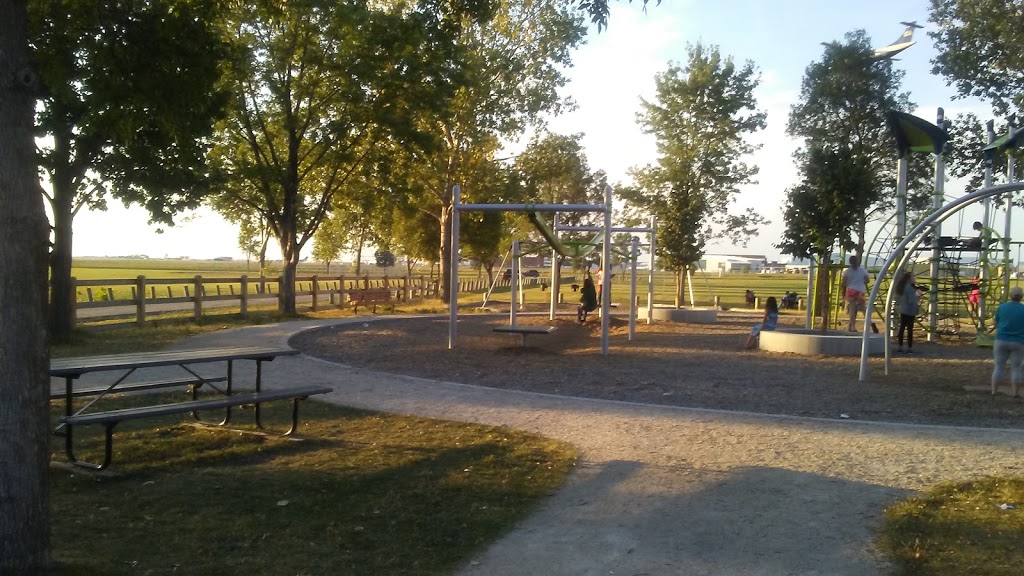 The St. James Memorial Sports Park is great for beginner skaters looking to explore dodging with little risk.
The paths are smooth and wide, and the only obstacles you'll encounter here are joggers and their dogs, so there's little chance you'll get injured by tripping on a pebble.
If you want St. James' smoothest surface, then skate through the Yellow Ribbon Greenway Trail. It's also a popular trail amongst the city's skating community, so you can easily find someone to join and guide you while you're there.
| | |
| --- | --- |
| Address | 417 Sackville St, Winnipeg, MB R3J 1Z9, Canada |
| Hours | Open 24/7 |
6. Sturgeon Creek Park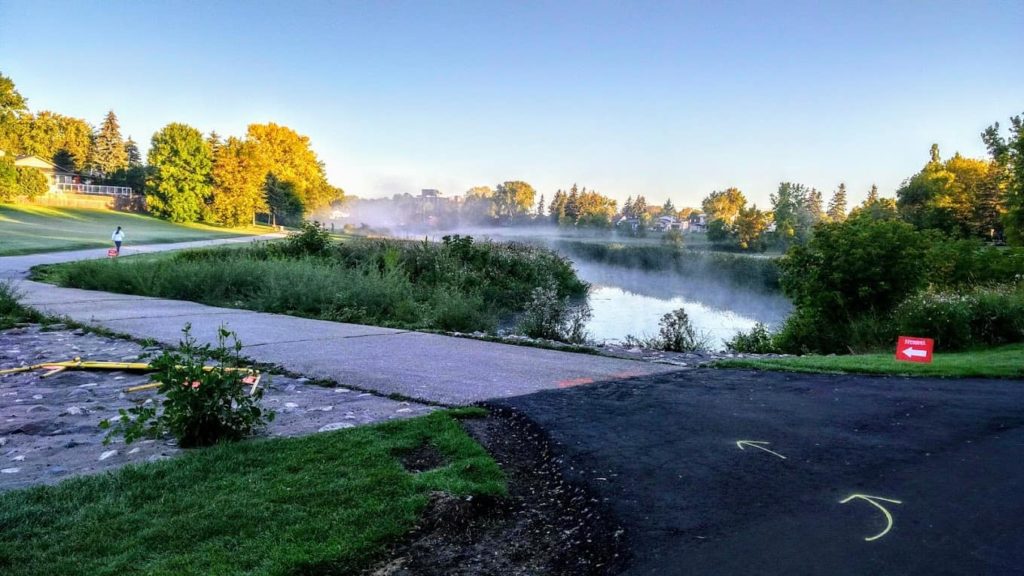 Sturgeon Creek is another easy trail for Winnipeg's roller skaters, thanks to its well-maintained asphalt. These roads also have easily visible signs, so you don't get lost while being hypnotized by the beautiful surroundings.
The roads are some of the most even in the city, so even kids won't have a hard time skating. It's also rare to see more than a handful of people here at a time, meaning minimal distractions and more opportunity to focus on yourself.
| | |
| --- | --- |
| Address | 596 Cavalier Dr, Winnipeg, MB R2Y 0K2, Canada |
| Hours | Open 24/7 |
7. Birds Hill Provincial Park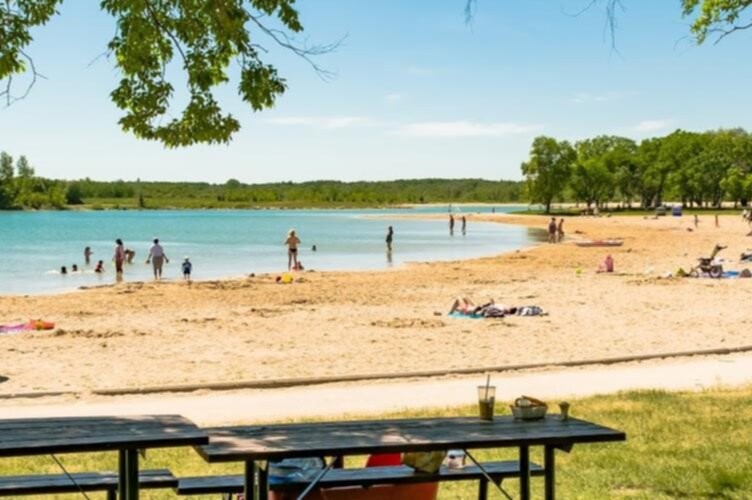 Birds Hill Provincial Park has a beachside trail that's smooth and even, making skating a breeze. It's also conveniently located on a beach, so you can go for a swim or sit on the sand if you need to rest.
Most of the roller skaters we see here are kids, so it's safe to assume that this trail is very beginner-friendly. The only downside is that the roads are pretty narrow, making it hard to do anything beyond skating in a straight line.
| | |
| --- | --- |
| Address | Oakbank, MB R0E 0K0, Canada |
| Contact Details | +1 204-654-6730 |
| Hours | 7:00 AM to 11:00 PM |
8. Behind the St. James Collegiate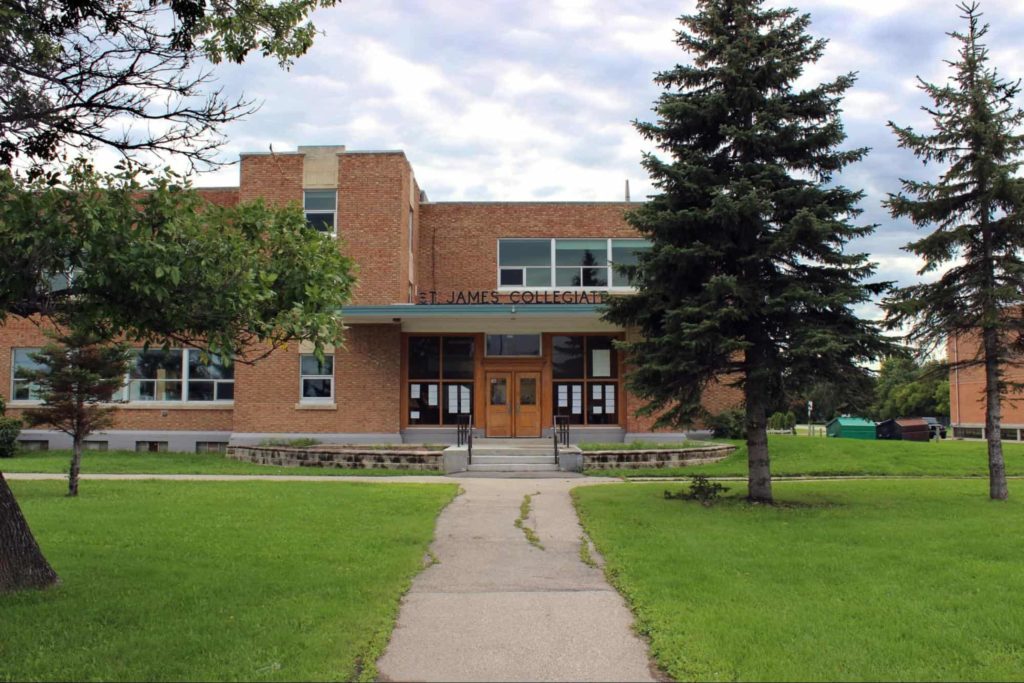 St. James Collegiate is a school for Winnipeg's best high schoolers, and the track behind the school is one of the best places for roller skating. St. James publicly opens the back of the school after school hours.
If you decide to check this spot out, you'll be pleasantly surprised by the smooth pavement. There aren't any loose rocks or cracks for you to trip on, making this another one of Winnipeg's great places for novice skaters.
We suggest coming here after 6:00 PM on weekdays since most of the students have already left, meaning fewer people to dodge while you skate.
Address
1900 Portage Ave, Winnipeg, MB R3J 0J1, Canada
Contact Details
+1 204-888-4867
Hours
4:00 PM to 8:00 PM (Weekdays)

8:00 AM to 8:00 PM (Weekends)
9. Kings Park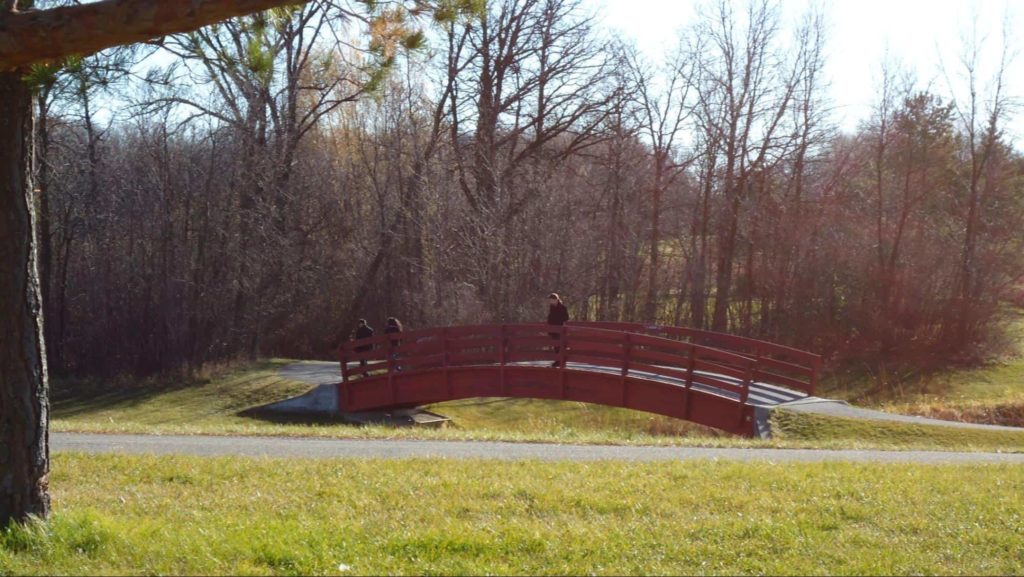 Kings Park isn't for the newbie roller skater. We suggest only coming here if you have great balance and strong legs.
The trails here are smooth but can be a bit unevenly leveled in some parts, so beginners can easily trip if they aren't paying attention. Experienced skaters will be able to balance themselves and push through uphill areas.
If you're skilled enough for this place though, then you'll be skating in one of the most beautiful parks Winnipeg has to offer. In just one skating session, you'll be able to see a lake, river, golf course, zen garden, and forest!
| | |
| --- | --- |
| Address | 198 Kings Dr, Winnipeg, MB R3T 3G1, Canada |
| Hours | 8:00 AM to 9:00 PM (Everyday) |
10. Bishop Grandin Greenway
Address: Bishop Grandin Blvd, Winnipeg, MB, Canada
The Bishop Grandin Greenway in St. Vital is one of Winnipeg's most revered roller skating trails, although we only recommend it for intermediate to expert skaters.
Whenever you choose to visit, there'll always be at least one other skater sharing the pavement with you. From what we've seen, they're usually sprinters who love practicing on the trail's uphill slopes.
The entire length of the trail has well-maintained pavement but varying elevations, so you'll need to know what you're doing to avoid rolling uncontrollably down the slopes.
11. Transcona Centennial Square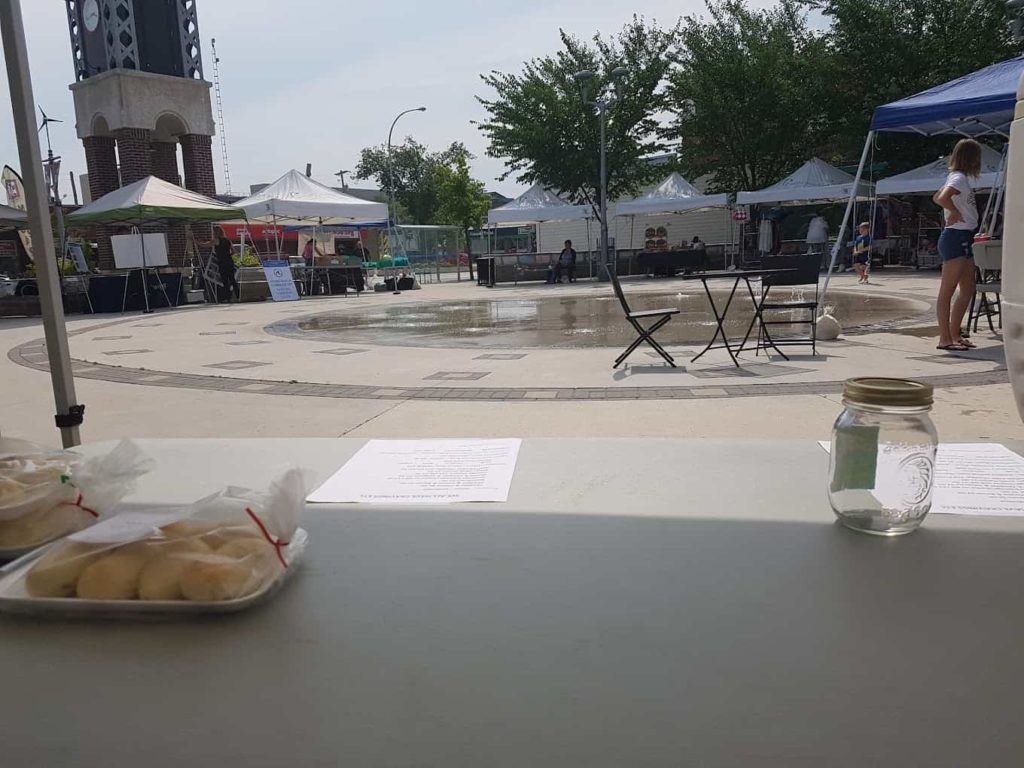 The Transcona suburb is covered in smooth pavement, so you can skate pretty much anywhere here. If you want something that resembles an outdoor roller rink, then Transcona's Centennial Square is the place to be.
Winnipeg's roller skating community usually holds meets in the square and is one of the go-to venues for skating lessons. The square is wide, smooth, and even, and it's surrounded by food stalls you can explore while resting!
We love going here on weekends since it's when the place really feels like it's full of life. If you want a more private session though, then weekdays are great too!
| | |
| --- | --- |
| Address | 135 Regent Ave W, Winnipeg, MB R2C 1R1, Canada |
| Hours | 7:00 AM to 10:30 PM (Everyday) |
12. Assiniboine Park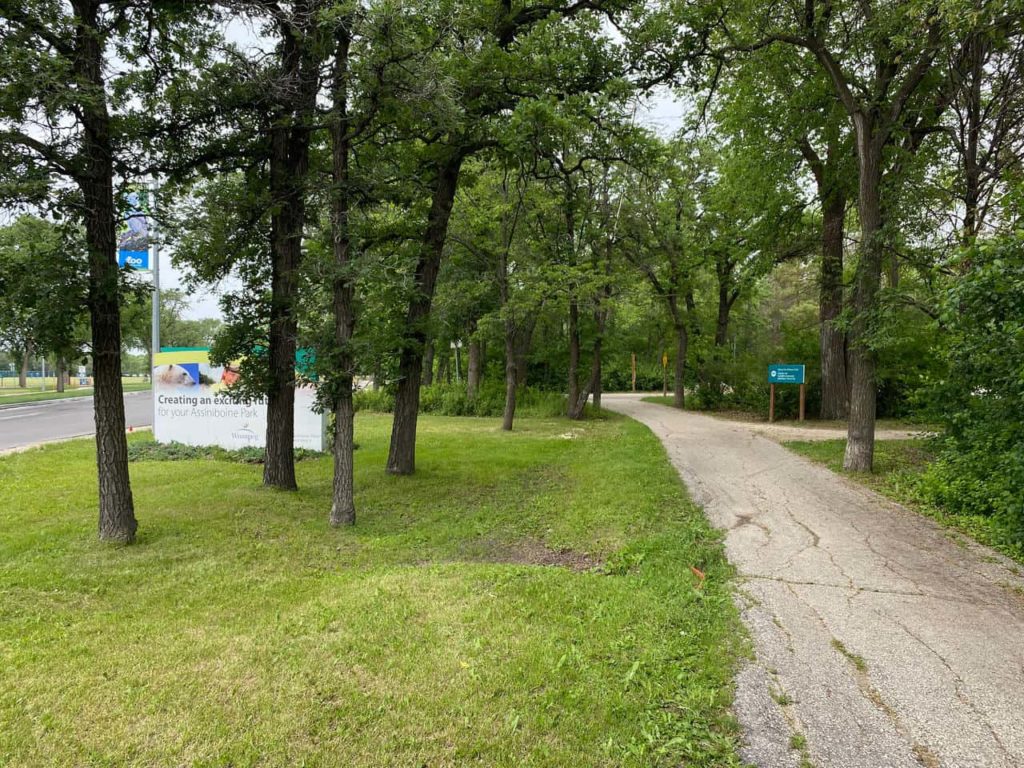 Assiniboine Park is probably Winnipeg's most famous attraction, thanks to its large size. There are different trails scattered around the park for all skill levels, but all have scenic views you can take in.
Most of the park's trails are smooth, but others have cracks and medium-sized rocks you'll have to step over. The crack-covered trails can usually be found in the park's popular areas like the English Gardens and the zoo.
| | |
| --- | --- |
| Address | 55 Pavilion Crescent, Winnipeg, MB R3P 2N6, Canada |
| Contact Details | +1 204-927-6000 |
| Hours | Open 24/7 |
13. St. Vital Park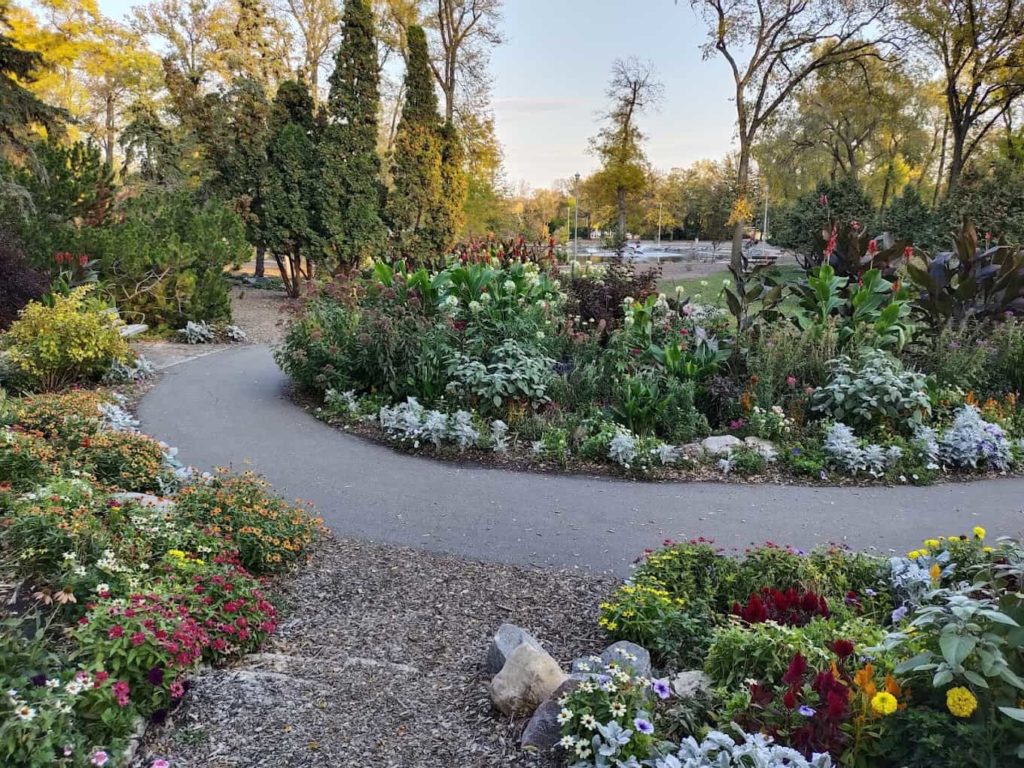 Featuring smooth pavement lined by beautiful flowers, St. Vital Park is our personal default roller skating place. Based on experience, skating here is best enjoyed with either a small group of friends or with a date.
If you want to make your session more exciting, you can hold a small race through the park! It's pretty easy to do, especially since it rarely gets crowded.
| | |
| --- | --- |
| Address | 190 River Rd, Winnipeg, MB R2M 5C4, Canada |
| Contact Details | +1 877-311-4974 |
| Hours | 7:00 AM to 10:00 PM |