11 Best Saunas in Winnipeg for Relaxation and Detoxification
We all understand the importance of finding a peaceful escape from the hustle and bustle of everyday life.
And what better way to unwind and recharge than in a soothing sauna? If you're seeking relaxation, detoxification, or just a little "me time," Winnipeg has some fantastic saunas that can transport you to a world of tranquility and rejuvenation.
In this guide, we'll be your local insider, sharing insights into the best saunas in our beautiful city, where you can shed your stress, melt away tension, and embrace the many wellness benefits that saunas offer.
From traditional Finnish saunas to modern infrared options, we've got you covered. So, sit back, relax, and let's embark on a journey to discover the finest saunas in Winnipeg because we all deserve a little pampering in our lives!
Thermea by Nordik Spa Nature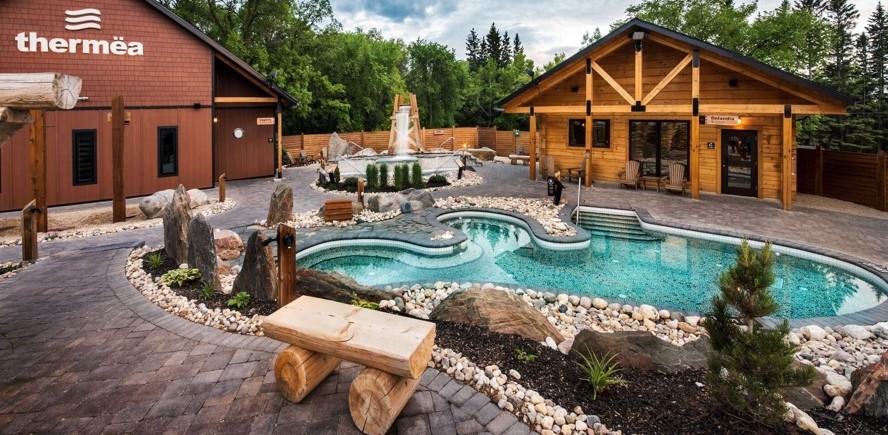 Website: https://www.thermea.ca/ 
Address: 775 Crescent Dr, Winnipeg, MB R3T 1X3, Canada
Contact number: 885 284 6868
Operating hours: Monday to Sunday: 8:30 am to 10 pm
Thermea by Nordik Spa Nature has earned its reputation as one of the city's premier spas, and it's easy to see why.
It offers an experience that transcends the ordinary, beckoning visitors to dedicate a day, or at the very least, a half-day, to its serene sanctuary.
Its primary focus is on thermotherapy and relaxation, and the setting perfectly captures the essence of a Scandinavian spa.
Picture yourself immersed in pools of blissfully warm water, followed by a bracing plunge into icy cold water, all while surrounded by the soothing ambiance of steam rooms, aromatherapy rooms, saunas, and exfoliation rooms.
What makes Thermea special is its invitation to partake in a thermal cycle, a rejuvenating ritual that alternates between exposure to hot and cold temperatures, interspersed with moments of blissful rest.
It's recommended to complete this cycle multiple times to fully appreciate its incredible benefits. Between these cycles, you'll discover plenty of inviting outdoor spaces where you can unwind, all while enveloped by the tranquil beauty of the surroundings.
And the magic of Thermea doesn't wane during the winter months; in fact, many locals and visitors prefer to visit during this time.
Try to imagine yourself luxuriating in warm outdoor pools, with the gentle cascade of snowflakes creating a serene and enchanting backdrop. It's an experience that's truly one-of-a-kind.
But Thermea is more than just a spa; it's a holistic experience that caters to your every need. Take advantage of its exceptional massage therapy services, which will elevate your relaxation to new heights.
And when hunger strikes, you won't be disappointed — Thermea boasts a terrific restaurant on-site, ensuring that your palate is just as pampered as your senses.
Spa Botanica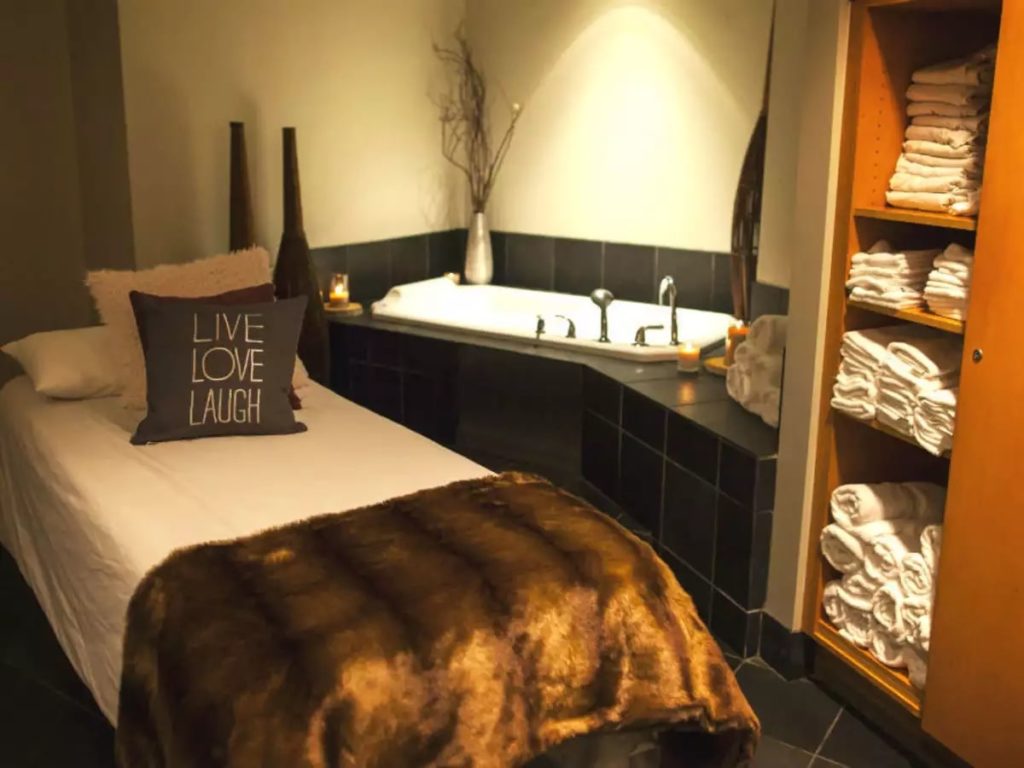 Website: http://www.spabotanica.ca/
Address: 1459-C Corydon Ave, Winnipeg, MB R3N 0J2, Canada
Contact number: 204 489 8107
Operating hours: Monday to Saturday: 10 am to 8 pm; Sunday: 10 am to 6 pm
Sometimes, all we need is a little indulgence and a touch of pampering to renew our spirits, and Spa Botanica offers just that.
Stepping into this haven, you'll instantly feel the cares of the world melt away. It's a place where you can truly "discover your oasis."
One of the standout features of Spa Botanica is its exceptional spa treatments, which cover a wide spectrum of indulgences.
If you're in the mood for relaxation, revitalization, or simply a little self-care, its highly trained massage therapists are ready to cater to your needs.
You can choose from a variety of massage options, from the soothing warmth of a hot stone massage to the classic and tension-relieving Swedish massage. Couples can even enjoy the intimacy of tandem massages delivered by two skilled therapists.
Beyond massages, Spa Botanica offers an impressive array of Ayurvedic treatments, embracing holistic wellness.
These treatments encompass body wraps, luxurious oil therapies, and chakra rebalancing sessions, all designed to harmonize your mind, body, and spirit.
For those seeking grooming and beauty services, the spa has you covered with an assortment of pedicures, manicures, and facials.
The Om Fresh Facial, a personal favorite, stands out, featuring a refreshing hot stone facial massage that leaves you feeling radiant.
But that's not all; Spa Botanica goes the extra mile by offering beauty treatments such as brow shaping, lash enhancements, and waxing services.
The attention to detail and expertise of its staff ensure that you leave not only feeling relaxed but looking your best as well.
Ten Spa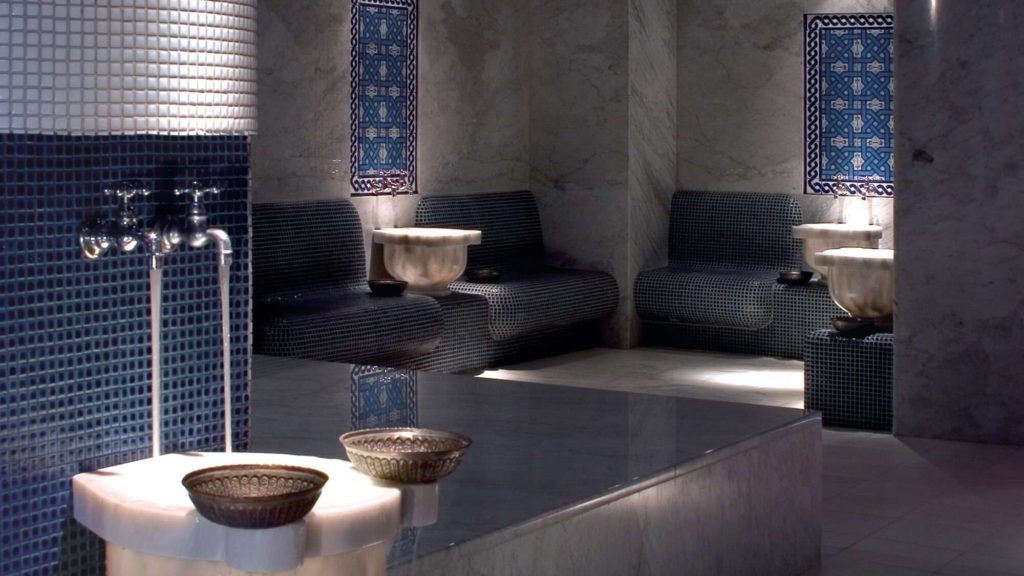 Website: http://www.tenspa.ca/ 
Address: 222 Broadway, Winnipeg, MB R3C 0R3, Canada
Contact number: 204 946 6520
Operating hours: Monday and Sunday: 9 am to 7 pm; Tuesday to Friday: 10 am to 8 pm; Saturday: 9 am to 8 pm
Step into a world of pampering with a diverse array of spa services that cater to your every need. From soothing massages to precise waxing, from invigorating facials to indulgent body treatments, Ten Spa has it all.
If you're looking for foot care, hand care, brow and lash treatments, or more, its expert therapists are at your service.
When it comes to facials, Ten Spa truly shines.
Its extensive selection of treatments includes innovative options like cryotherapy with ice-infused botanical extracts, Microderm, deep detox sessions, LED therapy, oxygen treatments, lymphatic rituals, and invigorating hot peels.
It's a paradise for skincare enthusiasts looking for a personalized experience.
But what truly sets Ten Spa apart is its enchanting hamam, a Turkish tradition of "hot air bathing" that has been cherished for centuries. Here, you can select the duration of your hamam experience and immerse yourself in a world of ease.
The journey includes a soothing salt rub, time to unwind in the spa, and a heavenly head, scalp, and foot massage.
As if that weren't enough, each hamam visit is accompanied by the delightful flavors of Moroccan mint tea and Turkish delight, adding a touch of exotic indulgence to your retreat.
It's an experience that's not only perfect for unwinding solo but also a wonderful treat for couples seeking a romantic escape.
Pocca Poca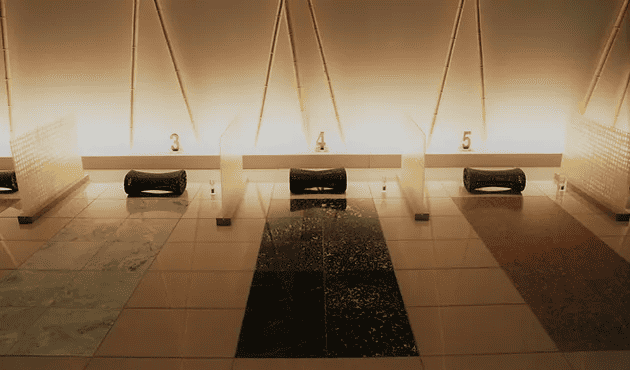 Website: https://www.poccapocaspa.com/ 
Address: 840 Waverley St #3, Winnipeg, MB R3T 5Z7, Canada
Contact number: 204 488 1314
Operating hours: Monday, Wednesday to Saturday: 10 am to 8 pm; Tuesday: 12 pm to 6:30 pm; Sunday: 12 pm to 6 pm
Pocca Poca is an extraordinary spa nestled in the heart of Winnipeg, and it stands out as a top-notch recommendation for those seeking a unique wellness experience.
It's the first establishment in Winnipeg to offer Japanese ganban-yoku, a distinctive form of relaxation that promises to "heat your body and heal your mind."
When you step into Pocca Poca, prepare for an hour or so of pure rejuvenation. Inside the serene treatment room, you'll encounter hot stone beds designed for the ganban-yoku experience.
These beds are carefully crafted to provide ultimate comfort and relaxation. During your session, you'll alternate between lying on your stomach and your back, with short breaks in between to cool down and stay hydrated.
While the room itself isn't artificially heated, the heat from the stone beds will envelop you, creating a comforting warmth that encourages your body to release toxins through sweat. It's a unique sensation that's both invigorating and soothing.
One of the intriguing aspects of this spa experience is the post-treatment ritual. After your session, instead of washing away the sweat, you're encouraged to gently pat it back into your skin.
Remarkably, this sweat doesn't leave any unpleasant odors behind, so there's no need to worry about any discomfort.
Beyond ganban-yoku, Pocca Poca offers a variety of add-on treatments to enhance your spa experience.
You can choose from options like aromatherapy and shiatsu massages, cupping therapy, and acupuncture, allowing you to tailor your visit to your specific wellness needs and preferences.
Rē Sauna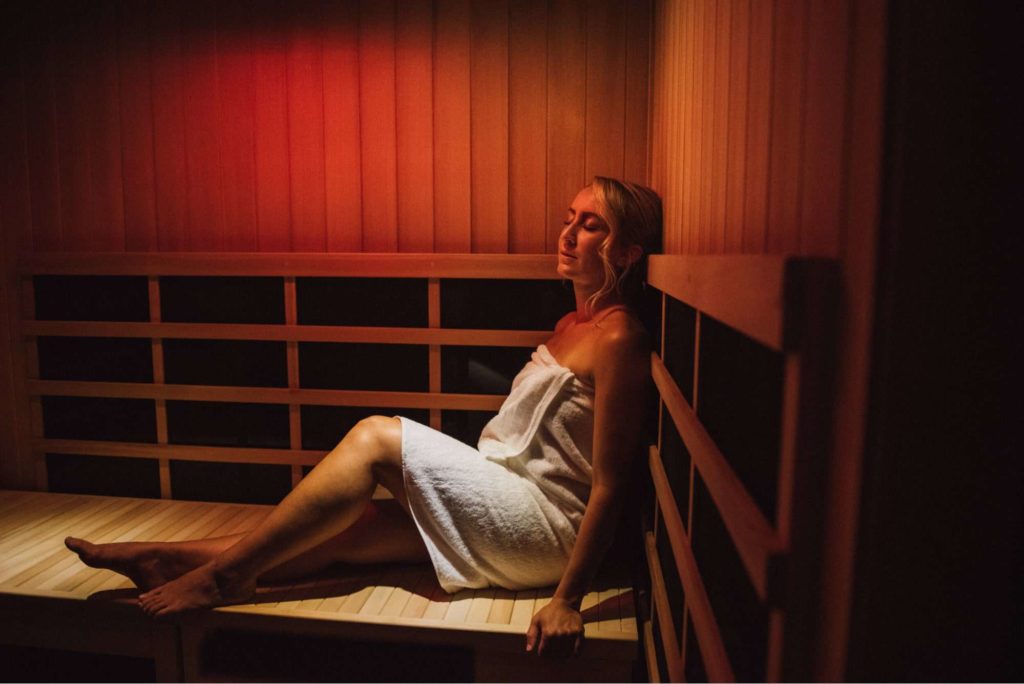 Website: https://www.resauna.ca/ 
Address: 1539 Kenaston Blvd Unit 200, Winnipeg, MB R3P 2N3, Canada
Contact number: 204 487 1483
Operating hours: Monday to Sunday: 9 am to 9 pm
Rē Sauna, a serene sanctuary in the heart of Winnipeg, beckons those in search of relaxation and rejuvenation through the soothing power of infrared saunas.
With three conveniently located studios spread across the city, it caters to individuals seeking a tranquil escape from the daily hustle and bustle.
You can find them nestled at 1539 Kenaston Blvd. Unit 200, 1150 Grant Ave., and 100–255 McDermot Ave.
Its private infrared sauna studios are designed for single-person or couples' sessions, ensuring an intimate and calming environment.
The gentle heat from the infrared technology not only warms your body but also promotes a deep sense of relaxation, offering numerous potential health benefits.
Rē Sauna understands the importance of flexibility in today's busy world, which is why it extends its warm welcome from 9 a.m. to 9 p.m. daily.
This generous timeframe allows you to incorporate its wellness offerings into your schedule, whether you're looking for an early-morning boost or a late-night unwind.
Float.Calm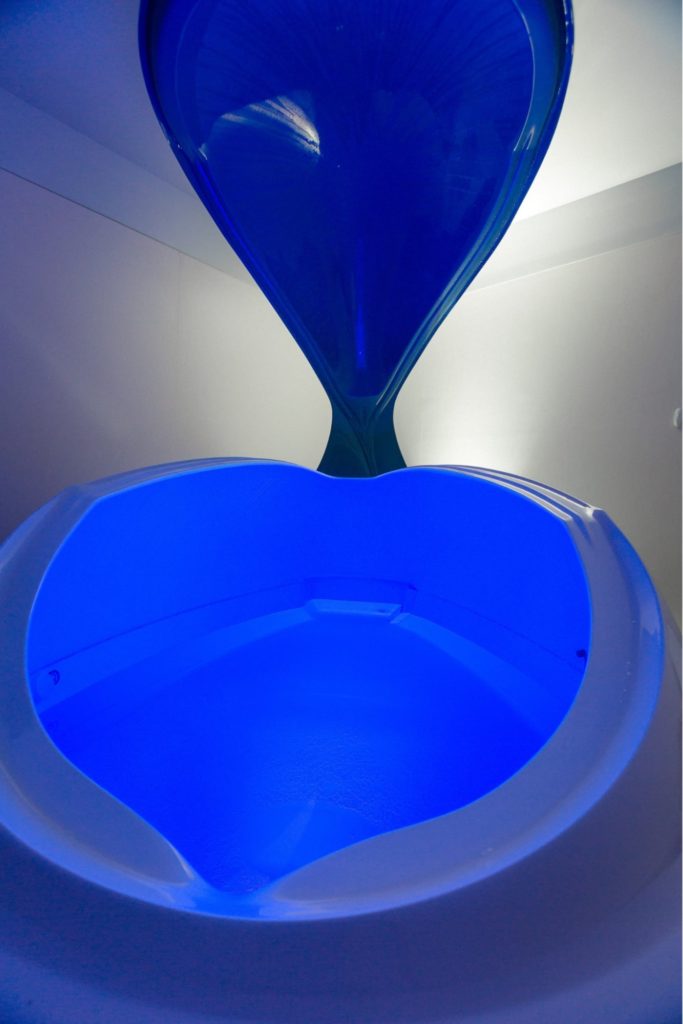 Website: http://www.floatcalm.com/ 
Address: 337 Pembina Hwy C, Winnipeg, MB R3L 2E4, Canada
Contact number: 204 477 6507
Operating hours: Monday to Wednesday, Friday and Saturday: 9 am to 8 pm
If you're in Winnipeg and looking for a unique way to unwind, consider trying flotation therapy at Float.Calm, the city's largest flotation therapy spa.
This innovative practice, also known as Reduced Environmental Stimulation Therapy (REST), offers a myriad of benefits, particularly in terms of stress relief.
In a world constantly bombarding us with information and sensory input, Float.Calm provides a serene sanctuary where you can tune out the noise and steep yourself in a sensory deprivation tank.
This experience allows you to clear your mind of worries and anxieties, facilitating a profound connection with yourself and the sensation of a fully relaxed mind.
At Float.Calm, you have the flexibility to choose from various packages, ranging from single floats to weekly or monthly plans.
During each session, you'll spend a blissful 90 minutes inside a water-filled pod, creating a sensation akin to floating in a gravity-free environment.
The choice is yours when it comes to the accompanying ambiance; you can opt for soothing music or complete silence, depending on what helps you relax best.
For those who may feel claustrophobic or uneasy in the dark, certain pods are equipped with easy-open doors and optional lighting, ensuring a comfortable and anxiety-free experience.
Riverstone Spa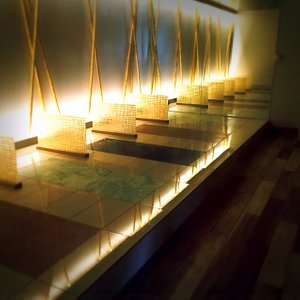 Website: https://riverstonespa.ca
Address: 75 Forks Market Rd, Winnipeg, MB R3C 0A2, Canada
Contact number: 204 944 2444
Operating hours: Monday to Saturday: 9 am to 9 pm; Sunday: 10 am to 6 pm
If you're a guest at the hotel or simply planning a day at the vibrant Forks area, the Riverstone Spa promises an indulgent experience.
What's more, for those who become regular patrons, there's a fantastic offer: purchase five spa treatments in advance and receive the sixth one absolutely free.
When it comes to pampering yourself, the Riverstone Spa boasts a diverse menu of treatments to cater to your every desire.
You can unwind with a soothing massage, indulge in luxurious hand and foot treatments, rejuvenate your skin with tailored skincare sessions, or experience the magic of body treatments.
For those looking to enhance their natural beauty, the spa even offers a lash and brow bar.
Furthermore, if you seek a holistic approach to wellness, there are energy and wellness treatments available, including reflexology, chakra balancing, and aromatherapy.
For those looking to make the most of their spa day, the Riverstone Spa offers enticing packages for both individuals and couples.
These packages allow you to combine multiple treatments, ensuring that your day is filled with relaxation and rejuvenation.
Among the spa's standout services, you'll find the acclaimed Riverstone Signature Facial, the detoxifying Aroma Detox Massage, and the revitalizing Energy Infusion Reflexology and Body Treatment.
Strada Personal Spa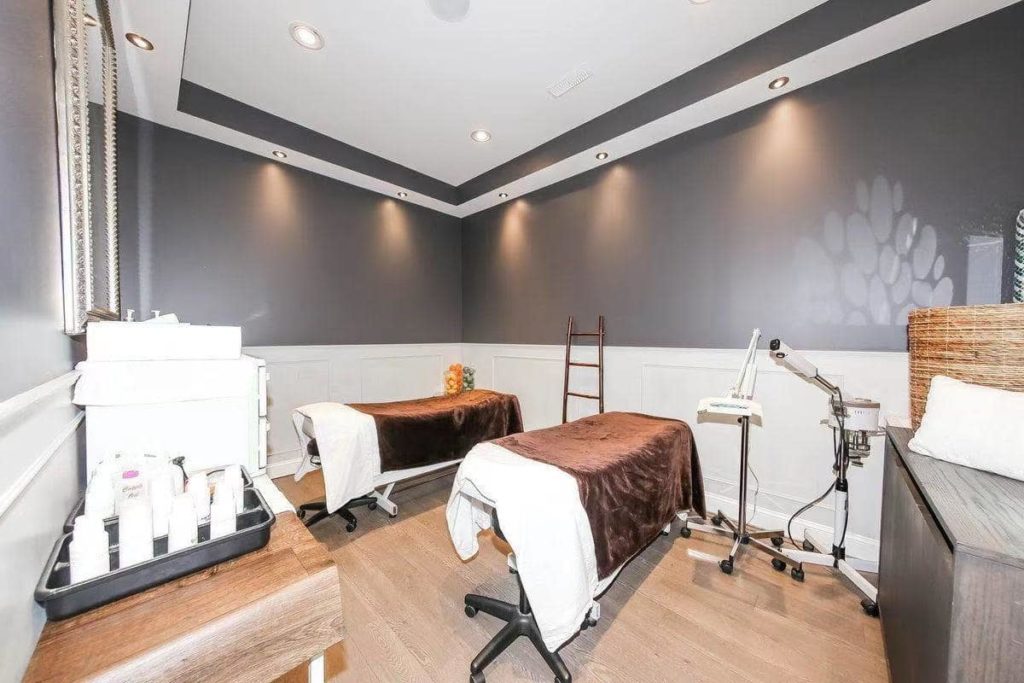 Website: https://www.stradapersonalspa.ca/ 
Address: 445 Stradbrook Ave, Winnipeg, MB R3L 0J7, Canada
Contact number: 204 953 3620
Operating hours: Monday to Saturday: 10 am to 7 pm; Sunday: 10 am to 5 pm
Located in the vibrant heart of Osborne Village, Strada Personal Spa has been a beloved establishment for two decades.
This esteemed spa takes immense pride in offering an extensive array of spa and beauty treatments, catering to a diverse clientele seeking a spectrum of self-care experiences.
At Strada Personal Spa, the possibilities for pampering are virtually limitless. If you're in search of a quick pick-me-up with a manicure or yearning for a comprehensive transformation that spans multiple visits, this sanctuary has you covered.
The spa's carefully curated packages offer the perfect opportunity to indulge in a harmonious combination of its offerings.
One of the spa's standout services is its diverse range of facials. Among these, the "illuminating" facial is a go-to option for addressing concerns like hyper-pigmentation, scarring, or uneven skin tone.
Alternatively, those in pursuit of timeless beauty can opt for the anti-aging facial, which includes a delightful blend of hydrating steam and gentle exfoliation.
For those seeking relaxation and relief from life's stresses, Strada Personal Spa provides a haven of tranquility through massage therapy.
Microneedling, nail care, microblading, and the immensely popular HydraFacial are also on offer, promising personalized experiences that cater to individual needs and desires.
It's no surprise that Strada Personal Spa is often hailed as one of the city's premier destinations for a rejuvenating escape, where indulgence is elevated to an art form.
Blacksmith Parlor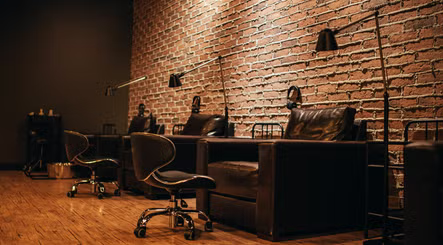 Website: http://www.blacksmithparlour.com/ 
Address: 289 Garry St #100, Winnipeg, MB R3C 1H9, Canada
Contact number: 204 977 8267
Operating hours: Tuesday to Friday: 10 am to 7 pm; Saturday: 9 am to 6 pm; Sunday: 11 am to 5 pm
In the heart of Winnipeg, Blacksmith Parlor has emerged as a welcoming haven that challenges stereotypes about nail care being exclusively for women.
Established in 2016, this unique spa specializes in "nails for males," offering a diverse range of treatments designed to cater to the grooming and self-care needs of men.
Beyond manicures, Blacksmith Parlor offers an impressive array of spa services designed to nurture and rejuvenate not just hands and feet but also the face and body.
For gentlemen seeking top-notch hand care, Blacksmith Parlor provides meticulous treatments that include cuticle care, precise nail trimming, and a soothing massage to ensure hands look and feel their best.
Those looking to pamper their tired feet can indulge in pedicures that involve callus work, an invigorating exfoliating scrub, and the luxurious option of a hot stone massage.
For the ultimate grooming experience, consider combining both hand and foot treatments into a comprehensive package.
Blacksmith Parlor also extends its expertise to facial treatments. These facials go beyond the surface, offering deep pore cleansing, expert extraction, a relaxing massage, and thorough moisturizing.
Blacksmith Parlour's commitment to providing tailored spa experiences for men in a relaxed and inclusive setting has made it a standout destination in the city's grooming scene.
It's a testament to its dedication to redefining traditional notions of self-care and ensuring that everyone, regardless of gender, can enjoy the benefits of indulgence and relaxation.
Jellyfish Float Spa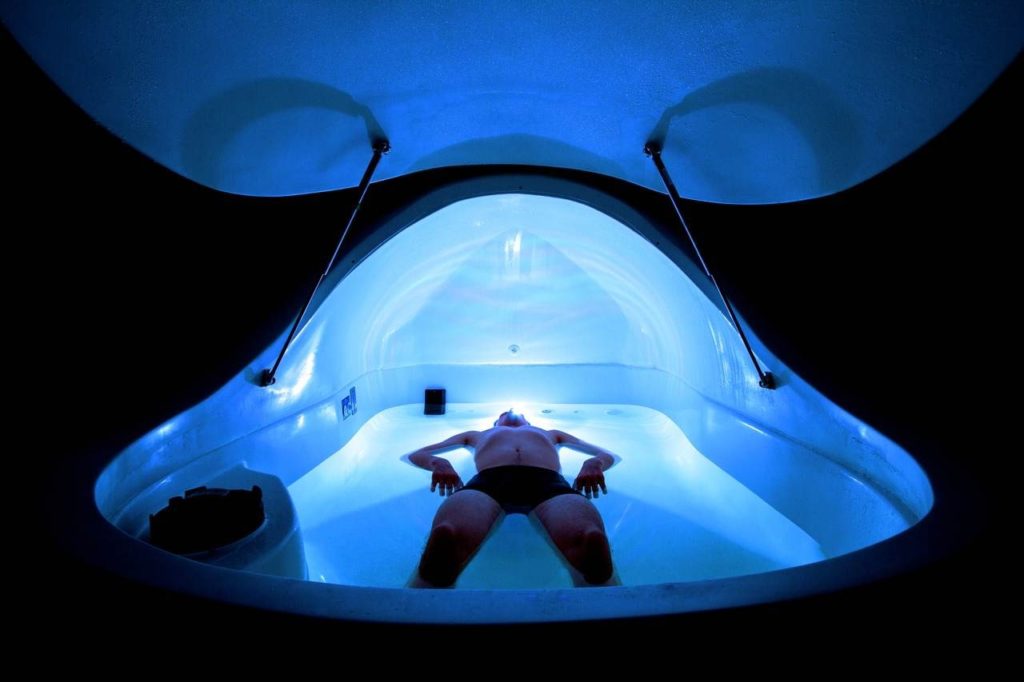 Website: http://www.jellyfishfloatspa.com/ 
Address: 894 St Mary's Rd, Winnipeg, MB R2M 3R1, Canada
Contact number: 204 294 9890
Operating hours: Monday to Wednesday: 10 am to 6 pm; Thursday to Saturday: 10 am to 8 pm
Adding to the list of Winnipeg's cherished spas is Jellyfish Float Spa. This family-owned and operated flotation therapy center is on a mission to offer visitors a serene and refreshing escape, aiming to rejuvenate both body and mind.
The centerpiece of Jellyfish Float Spa's offerings is its sensory-deprivation flotation therapy.
Within each pod, a luxurious 10 inches of water infused with a generous 1000 pounds of Epsom salt creates an environment where sensory input, including gravity, light, and sound, fades into blissful obscurity.
This immersive experience provides profound benefits for muscles, joints, and bones, offering unparalleled relaxation and a unique opportunity to explore the depths of sensory stillness.
Beyond the transformative flotation therapy, Jellyfish Float Spa boasts a diverse range of complementary services. From the ancient practice of reiki to the healing warmth of a far-infrared sauna, visitors have a plethora of options to choose from.
For those in need of physical rejuvenation, the spa offers soothing massages, invigorating body exfoliation, and clay wraps.
Additionally, visitors seeking a gentle and hands-on approach to well-being can explore craniosacral therapy, a technique known for its subtlety and effectiveness.
My El Spa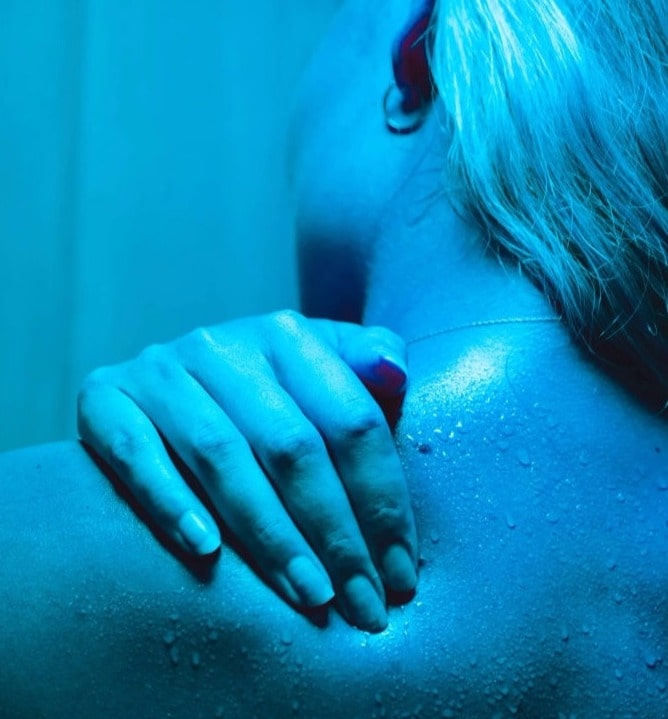 Website: http://www.myelspa.ca/ 
Address: 1589 St Mary's Rd, Winnipeg, MB R2M 3W3, Canada
Contact number: 204 255 6104
Operating hours: Monday and Friday: 9 am to 6:30 pm; Tuesday to Thursday: 9 am to 8 pm; Saturday: 9 am to 5 pm
If you're yearning for a blissful massage, a pampering manicure, a revitalizing facial, or indulgent body treatments, My El Spa has an enticing menu to satisfy your every preference.
To take your spa experience to the next level, consider exploring its thoughtfully curated spa packages that combine a harmonious blend of your favorite treatments.
Beyond the usual offerings, this sanctuary boasts an array of exceptional amenities that elevate the spa experience.
You can immerse yourself in the soothing ambiance of its steam room or choose from a selection of invigorating baths, including detoxifying soaks infused with sea salt minerals and anti-stress relaxation baths.
However, the true gem of My El Spa's offerings is its hydrotherapy tub capsule, a marvel of therapeutic indulgence.
Equipped with underwater massage jets and complemented by the soothing embrace of infrared heat and steam, it promises to deliver what might just be the most luxurious bath experience of your life.