Learn from the Best at These 6 Winnipeg Cooking Classes
We've all watched Hell's Kitchen before and thought "I can do better than that!" Well, now's your chance to prove it!
These 6 cooking classes in Winnipeg will test your limits and make you go beyond them. Each cooking studio offers something different, so we'll let you know all about them.
1. Mary Jane's Cooking School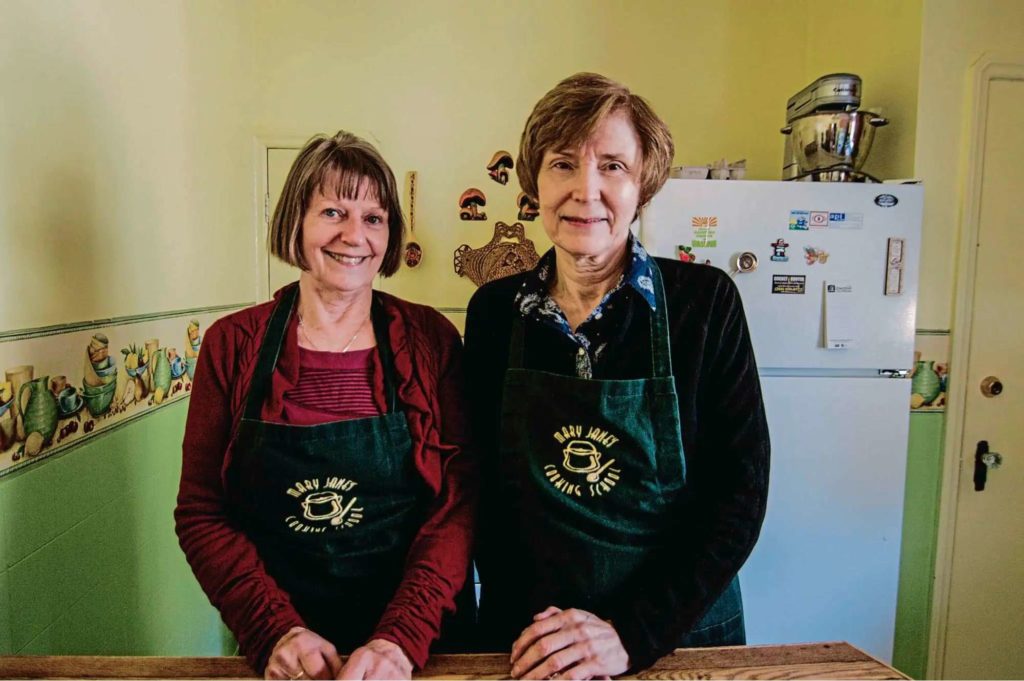 Nothing feels more inviting than going to a cooking class led by sweet old ladies. Mary Jane's classes cover a wide range of cuisine, including French, American, Italian, and some Asian.
None of us on the team knew anything about cooking, so we were naturally terrified when we saw almost half the class were experienced cooks. We were all put to ease though when the instructors walked in, which made learning much easier.
You don't have to worry about bringing anything since all the ingredients and supplies are provided.
You don't even have to worry about screwing up! The instructors and repeat students that often show up are patient enough to teach you through 100 mistakes.
Address
252 Arlington St, Winnipeg, MB R3G 1Y8, Canada
Contact Details
+1 204-775-2522
Hours
9:00 AM to 5:00 PM (Weekdays)

Closed (Weekends)

Class Fees
$240

• 4 classes

• Includes ingredients & supplies
2. Supper Central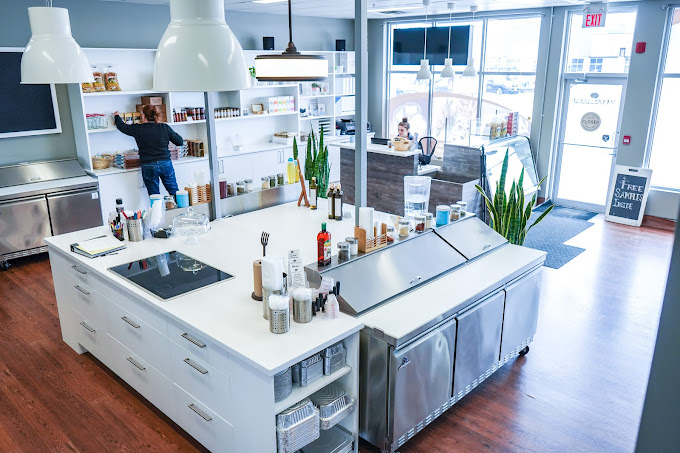 Supper Central usually sells ready-to-eat meals, and you can learn to make the same meals on the shelves through its classes.
You can sign up for individual sessions that focus more on time-saving strategies and ingredient substitutions, making this the best class for time-constrained and money-conscious cooks.
One of the best discoveries we made during our class was switching sour cream with yogurt, which basically ended up tasting the same!
Don't be afraid to mix and match during your time here. All the ingredients come with the class, so experiment to your tongue's content!
Address
2355 McGillivray Blvd #400, Winnipeg, MB R3Y 0A1, Canada
Contact Details
+1 204-290-0909
Hours
11:00 AM to 6:00 PM (Weekdays)

11:00 AM to 4:00 PM (Saturday)

Closed (Sunday)

Class Fees
$150

• 1 90-minute class
3. The Food Studio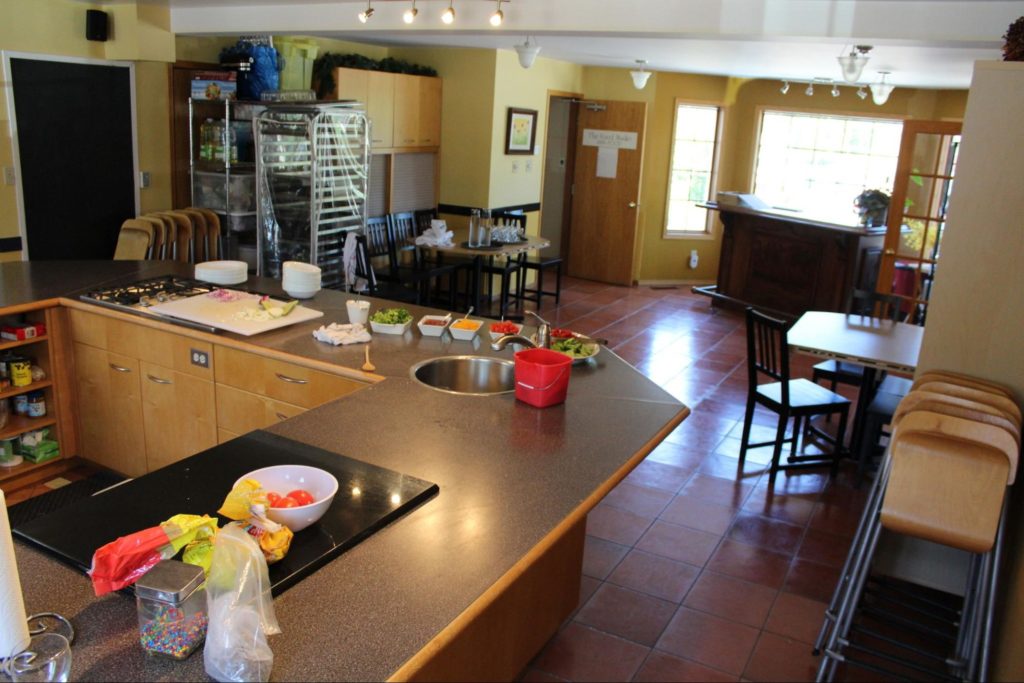 The Food Studio is one of the best places in Winnipeg for cooking classes for its huge number of classes alone. Any meal, diet, and cuisine you can think of, there's a class for it here.
The chefs are pretty flexible with different learning styles. You can either be hands-on or a bit more laid back, but they'll still give you their 100% attention.
The best part though, is when the classes end. The studio opens its doors to customers, giving them a chance to taste your food so you can really tell if you're any good or not!
If the studio's in-house classes aren't enough for you, lots of chefs use this place as a venue for their own classes too! These sessions usually breach the $100 mark though—just something we thought you should know.
Address
3200 Roblin Blvd, Winnipeg, MB R3R 0C3, Canada
Contact Details
+1 204-888-3663
Hours
9:00 AM to 5:00 PM (Everyday)
Class Fees
$290

• Cooking 101: All Classes

$95

• Pizza Delights on the BBQ

$85

• Canning Adventures with Ashley

$65

• Kids' Classes

$40

• Dining Out at Home: Italian
4. KitchenSync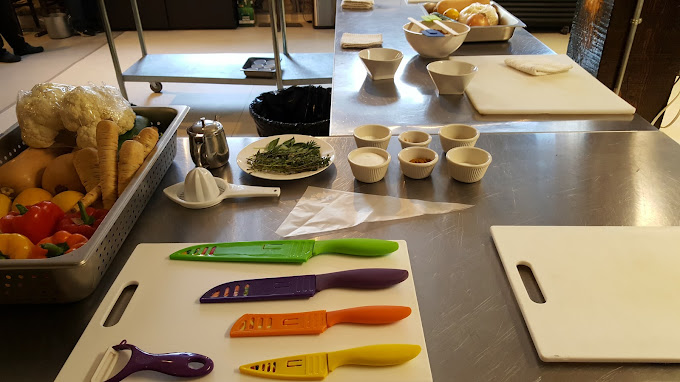 KitchenSync offers the best cooking classes for those coming as a group since it's also the largest venue in Winnipeg.
Of course, everything you could ever need is readily available including the freshest ingredients from Winnipeg's farmers markets.
If you're planning to visit, try to go for Chef Rob's classes since he's easily one of the best instructors KitchenSync has. He keeps things light but informative, making even the hardest recipes seem easy to make!
Address
370 Donald St unit a, Winnipeg, MB R3B 2J3, Canada
Contact Details
+1 204-227-4223
Hours
Open 24/7
Class Fees
$75

• 1 3-hour class
5. De Luca's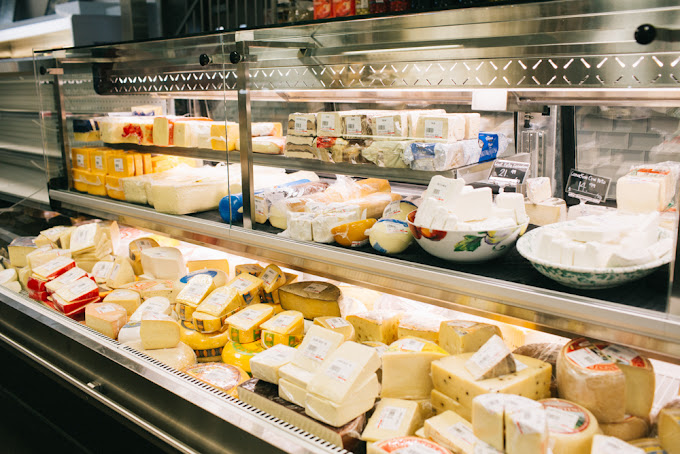 De Luca's is known as the go-to for authentic Italian ingredients, but its best feature is getting to use these items during its cooking classes.
Most of the recipes you'll learn are for different kinds of pasta, where you'll make everything from scratch. The instructors aren't super strict on the toppings and sauces you make though, so you're free to experiment!
Since you're using the best ingredients in the city, it's going to be hard to make anything short of delicious. Try pairing your creations with some of the free wine!
Address
950 Portage Ave, Winnipeg, MB R3G 0R1, Canada
Contact Details
+1 204-774-7617
Hours
9:00 AM to 6:00 PM (Monday to Saturday)

Closed (Sunday)

Class Fees
$50

• 1 Italian cooking class

• Includes a wine sampling bar
6. Winnipeg Bread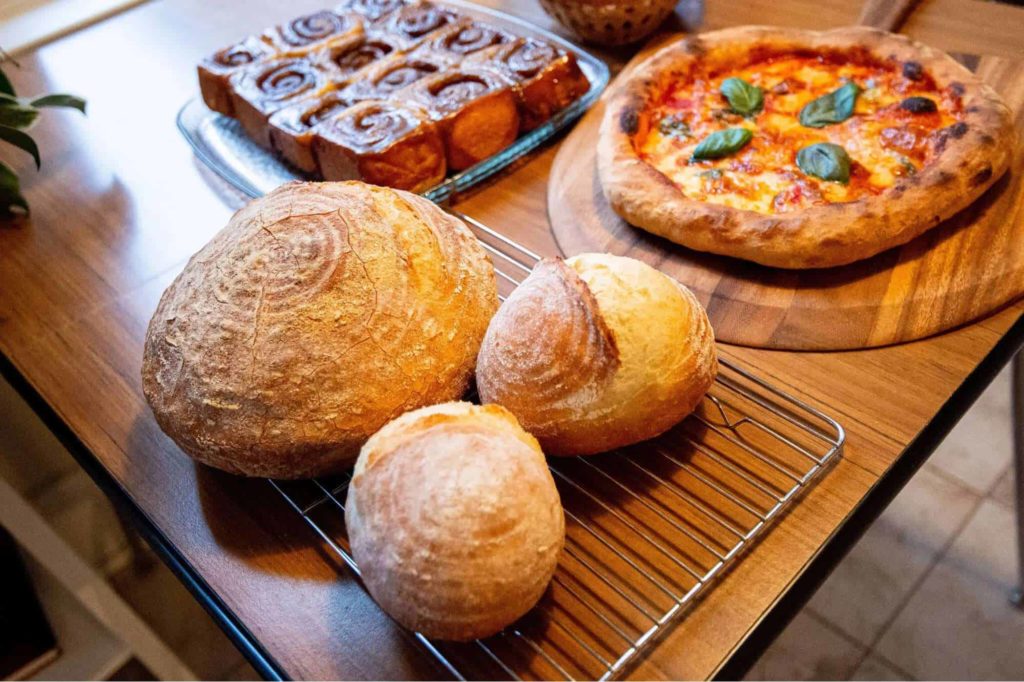 Winnipeg Bread teaches you how to make anything that uses dough. Jared, the main instructor, loves teaching baking techniques he developed himself, so even seasoned bakers are welcome!
Jared also gives out recordings of his online classes after sessions, so you always have a guide. Our favorite class is the one on cinnamon buns since he makes it feel easy, plus it always ends up tasting better than any other bakery in the city!
Address
3200 Roblin Blvd, Winnipeg, MB R3R 0C3, Canada
Website
https://www.winnipegbread.com/
Hours
5:00 AM to 11:00 PM (Everyday)
Class Fees
$65

• Sourdough Bread

$35

• Making Cinnamon Buns from Scratch

$25

• Wood Fired Pizzeria-style Pizza

$15

• Artisan Bread

• Soft and Savoury Focaccia