These 7 Cheese Shops in Winnipeg Are the Whey to Happiness
We all scream for cheese! It's one of those things you can put on any dish (even desserts!) and instantly make it taste first-class.
Groceries usually just sell common household cheeses, with the more premium ones tasting pretty bland. Dedicated stores are where it's at, so these are the 7 best cheese shops in Winnipeg.
1. Fromagerie Bothwell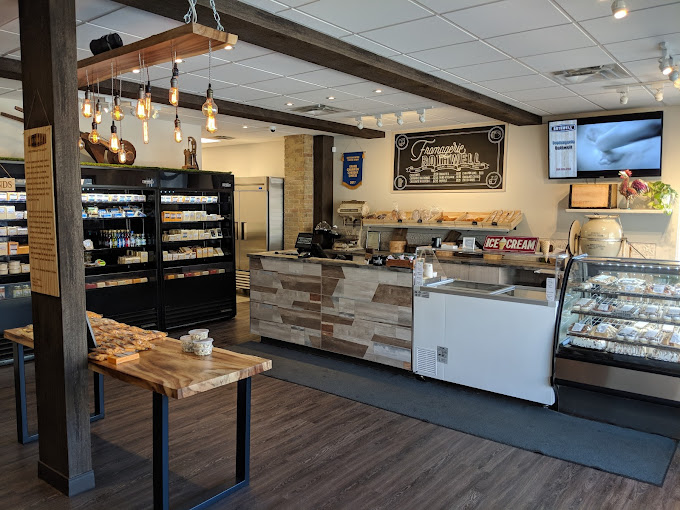 If you're a cheese lover, then you have to check out Fromagerie Bothwell's selections. Both the local and imported cheeses are sourced from the best, and the store's own Bothwell Cheeses keeps up with the best of them!
The Bothwell Cheese selection has around 20 varieties in total, ranging from classic cheddar and mozzarella to some neat ones like black truffle Monterey Jack and smoked gouda.
You can also find some other stuff to pair with your cheese, most of which are Manitoba-made products. There are crackers, tapenades, pickled goods, condiments, and more that we get for gift baskets and our charcuterie boards!
Another fun item is the cheese ice cream, which is basically a frozen cheese curd on a cone. It's also neat how aside from the Bothwell Cheese, the other cheeses are ones you won't find in other stores.
Bothwell hosts the occasional cheese classes and events where you can learn more about cheese making, history, and culture from Manitoba's dairy farmers.
Address
136 Provencher Blvd, Winnipeg, MB R2H 0G3, Canada
Contact Details
+1 204-505-2144
Hours
10:00 AM to 6:00 PM (Monday to Saturday)

Closed (Sunday)
2. The Cheesemongers Fromagerie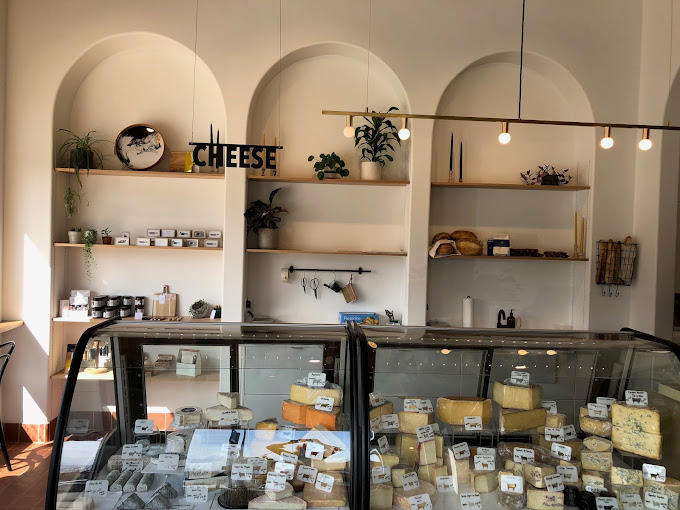 The Cheesemongers Fromagerie is a cozy and charming store that offers a wide selection of artisan cheeses from all over the world. With how wide the selections are, you can ask for free samples of each one and ask the staff to help you decide.
Local products like cold cuts, jams, and crackers are also sold alongside the cheese to help you make the perfect charcuterie board. If you don't want to think about it too much, the place is usually packed with cheese lovers you can ask for advice.
The first thing we always notice whenever we visit is the smell. The mix of creamy brie, mild goat cheese, and pungent blue cheese always scrunches our noses up while making our mouths water.
On how cozy this place feels, you can borrow some cheese boards and lounge at the small tables for as long as you want with your friends. There's no better way to spend your afternoon than enjoying cheese, wine, and gossip!
Address
839 Corydon Ave, Winnipeg, MB R3M 0W6, Canada
Contact Details
+1 204-691-7555
Hours
10:00 AM to 6:00 PM (Monday to Saturday)

Closed (Sunday)
3. La Grotta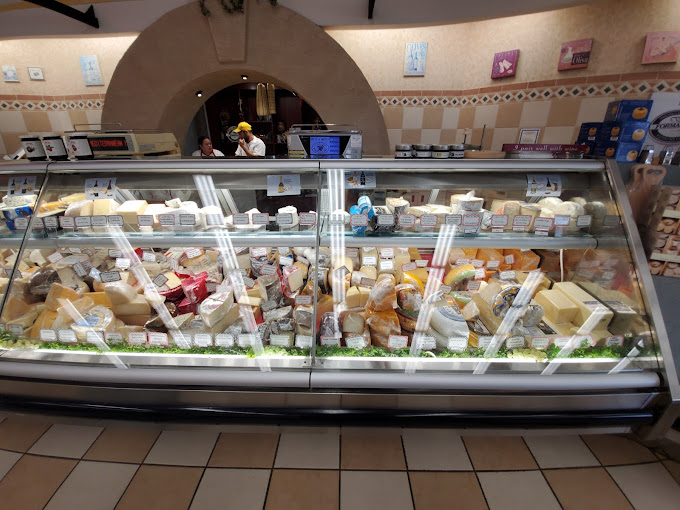 La Grotta is the place we go to when we need good cheese and pairings quickly. You can find it in Piazza Denardi, so it's basically a one-stop shop for all things cheese!
Anything related to Italy can be found on La Grotta's shelves: cheese, meat, bread, pasta, sauce, wine, and chocolates. You can spend just ten minutes inside and leave with cheese boards that'll impress anyone.
The imported cheese here can be pretty pricey, but you get what you pay for. These cheeses are freshly cut from the wheel, and you can even watch them slice it sometimes!
The local cheeses are cheaper, but the selection isn't as wide. These cheeses can easily compete with the imported ones though, so we like to think that the narrow choices are because La Grotta has high standards. 
Address
1360 Taylor Ave, Winnipeg, MB R3M 3Z1, Canada
Contact Details
+1 204-982-9461
Hours
9:00 AM to 7:00 PM (Monday to Saturday)

11:00 AM to 5:00 PM (Sunday)
4. De Luca's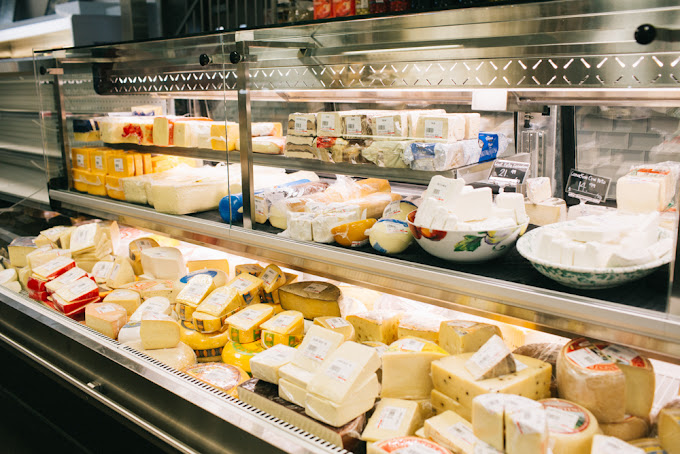 De Luca's supplies a lot of Winnipeg's best Italian restaurants, so it's reasonable to think that it has good cheese. We were proven right because the variety is very impressive—especially the specialty cheeses.
The truffle cheese here has a very intense umami flavor that we think tastes its best when sprinkled on some pasta. If you're going to add some of this cheese to your charcuterie board, keep the squares small!
The blue cheese is very well-balanced, which is just how we like it. We paired it with nuts, fruits, and honey, and the cheese didn't overpower any of it.
If you're still undecided, don't be afraid to drop by and ask for some free samples! If you taste something you like but don't have the funds, then the staff will happily reserve some for you.
Speaking of the staff, we can tell they've been trained well. Their recipe and pairing suggestions are on point and really help the whole store stand out.
Address
950 Portage Ave, Winnipeg, MB R3G 0R1, Canada
Contact Details
+1 204-774-7617
Hours
9:00 AM to 6:00 PM (Weekdays)

Closed (Weekends)
5. GJ Andrews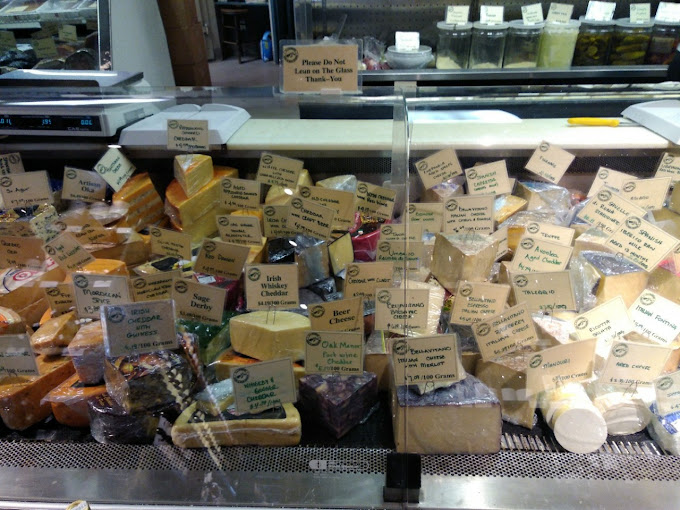 If you're shopping for both quality cheese and wine, then GJ Andrews is a good choice. It's been in business for decades and has become a trusted shop for those with exquisite tastes (like us!).
Europe's best always ends up on this store's shelves. Order once and it'll be hard to order from anywhere else.
You'll find classic cheeses like brie, camembert, cheddar, and gouda that all taste creamier than the milk it's made from. These all go really well with some glasses of chardonnay and pinot noir.
The more exotic cheeses are just as good, and you'll find stuff like manchego, Roquefort, taleggio, and stilton. All the nutty and tangy notes are clearly defined, and these often go on sale!
We were also pleasantly surprised to find that there's a good selection of local cheeses from all over Canada.
GJ's is a great spot for when you want to experience Nova Scotia's richness, Quebec's creaminess, and Saskatchewan's earthiness all in one sitting.
Address
384 Academy Rd, Winnipeg, MB R3M 3R3, Canada
Contact Details
+1 204-487-7300
Hours
9:00 AM to 8:00 PM (Monday to Saturday)

12:00 PM to 5:00 PM (Sunday)
6. Blady Middle Eastern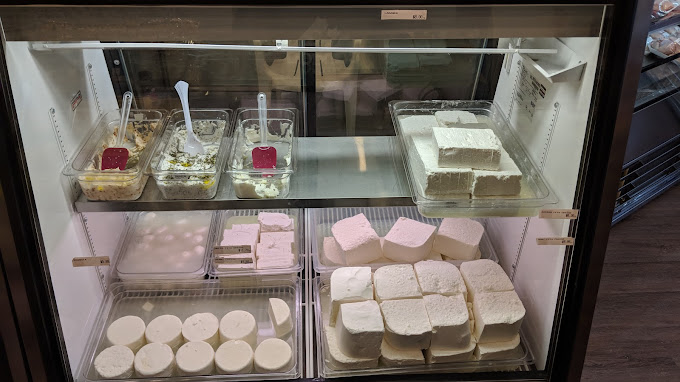 It's in the name! Blady Middle Eastern serves the Mediterranean and Middle East's best cheese, as well as some complimentary snacks and dishes.
The first thing we looked for was the feta. It's got the same crumbliness and creaminess the cheese is known for, and we thought it tasted great with the shop's lavash.
The feta tastes more subtle than those in other stores, making it more versatile as an ingredient. The labneh is just as subtle and creamy, giving you more freedom on what herbs and spices to season it with.
Our favorite item here though, is the halloumi. It's got a very firm texture and the taste is salty enough to enjoy the cheese on its own, but you can't go wrong with adding it to some fried food!
Save for a few exceptions, we think the cheeses here are best used as ingredients. Using quality cheese from a shop like this, any dish you make will be the highlight of your day.
Address
1324 Portage Ave, Winnipeg, MB R3G 0V2, Canada
Contact Details
+1 204-615-2994
Hours
11:00 AM to 7:30 PM (Monday to Saturday)

12:00 PM to 5:00 PM (Sunday)
7. Chaeban Artisan Cheese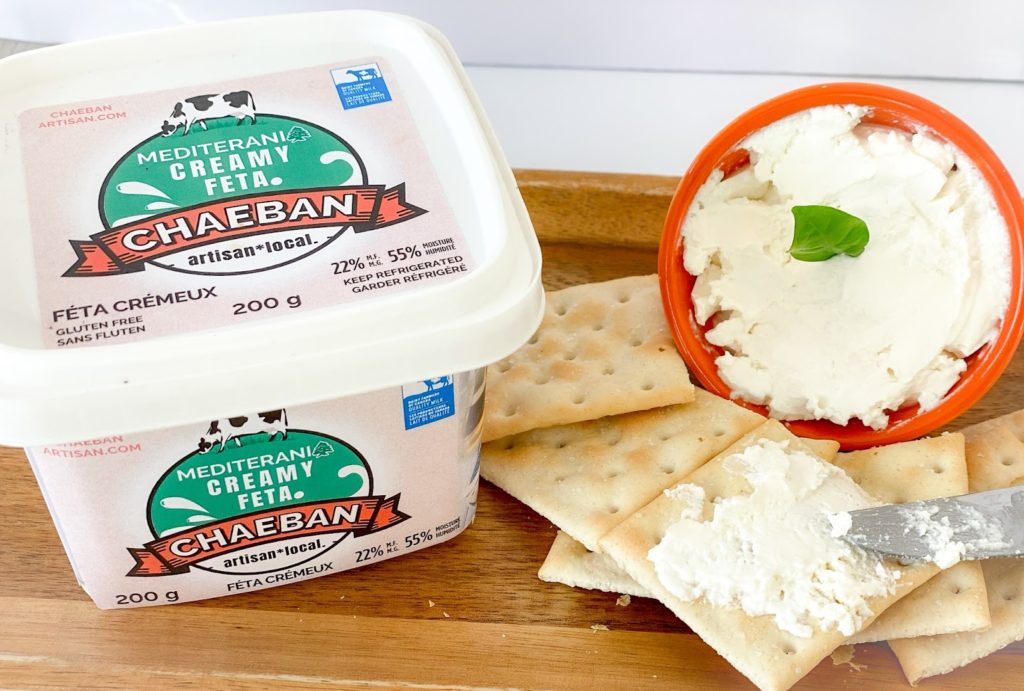 Chaeban is primarily an ice cream store, but people mostly come here for the artisanal cheese. All the cheese is made inside the small store, and there's a surprisingly wide variety to choose from.
The owner told us that everything here is made all-natural, which helps us feel less guilty about eating a container a day. You can taste the difference too; you'll find that you won't be getting any headaches from preservatives and artificial colorings.
Given how much care Chaeban's cheesemakers put into their products, it's no surprise that this shop has the best cheeses on the market. Soft, hard, mild, strong, plain, or flavored, there's at least one product for you.
Regardless of what you're looking for though, all the cheeses here have complex flavors. Every nut, berry, and mold used is clearly defined in even the mildest of flavors.
With how much personality the cheeses have, Chaeban has become our emergency cheese store for wine nights. The cheese cubes we make always surprise our friends, making us the best attendees in the room!
| | |
| --- | --- |
| Address | 390 Osborne St, Winnipeg, MB R3L 1Z9, Canada |
| Contact Details | +1 204-475-6226 |
| Hours | 12:00 PM to 10:00 PM |