Eats from the East: Winnipeg's 10 Best Indian Restaurants
We've never gotten sick of Indian food despite ordering every week. After years of bathing our tongues in spices, we've grown to know the difference between good and bad Indian food.
With Winnipeg's population being 4% Indian, there are a lot of desi restaurants that range from laughably bad to mouthwateringly authentic. These 10 Indian restaurants in Winnipeg are the ones we've loved at first sight.
1. Charisma of India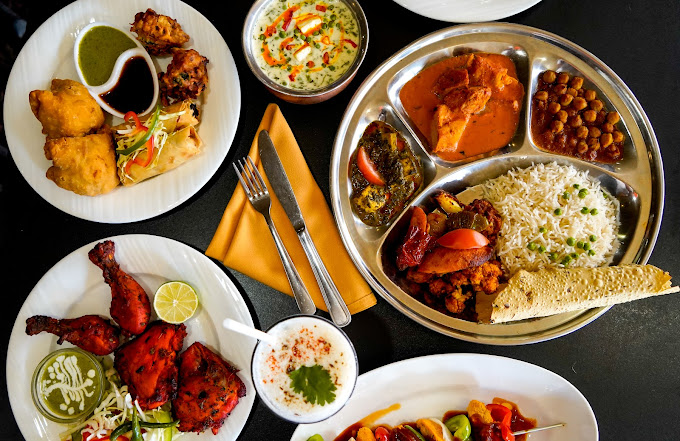 When it comes to unforgettable dining experiences, Charisma of India does it best. This restaurant offers a very homey atmosphere that makes you feel like you're eating an Indian mom's cooking.
The menu is filled with classic North Indian dishes that we just can't help but pile our plates with. There are all sorts of freshly made vegetarian, vegan, and meat options to choose from.
One of the highlights for us and so many other people is the buffet. Charisma of India ticks all the boxes: good variety, speedy refills, and the staff are quick to clear your plates!
There's also a bar for spices and dips that honestly help rank the vegetarian dishes above the meat ones. If it's your first time trying Indian food, then this is the best place to start.
Address
83 Sherbrook St, Winnipeg, MB R3G 1C3, Canada
Contact Details
+1 204-222-7878
Hours
3:00 PM to 9:00 PM (Everyday)
Menu
https://charismaofindia.ca/menu/
Must-Try Items
Butter Chicken

Samosas

Palak Paneer

Price Rating
$$ - Average
2. East India Company Pub & Eatery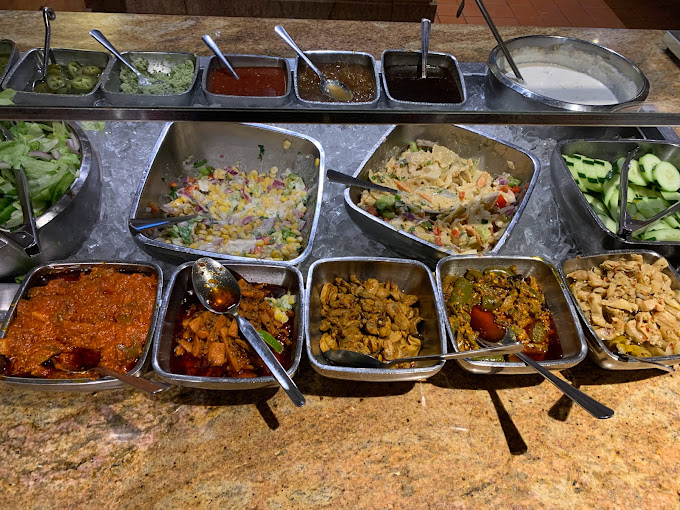 If you're a curry craver, then the East India Company Pub & Eatery will satisfy all your needs. This place has gained quite a reputation for its authenticity, especially among Winnipeg's Indian community.
We'd say the atmosphere feels very casual, making this restaurant the perfect place for dinners with friends. There are also some catchy Indian hits playing in the background that help make this place feel more welcoming.
The menu offers a wide variety of Indian dishes to choose from but with a particular focus on curry. The dishes are prepared by some of the best Indian-trained chefs in the city, so you know you're getting both authenticity and quality!
You'll find different spice levels as you order but try not to underestimate them. Even the "mid" levels had some of the strongest in our group begging for milk.
Address
349 York Ave, Winnipeg, MB R3C 3S9, Canada
Contact Details
+1 204-947-3097
Hours
11:30 AM to 3:00 PM, 4:30 PM to 10:00 PM (Tuesday to Friday)

4:30 PM to 10:00 PM (Saturday)

12:00 PM to 3:00 PM, 4:30 PM to 9:00 PM (Sunday)

Closed (Monday)

Menu
https://www.eastindiaco.com/menu/
Must-Try Items
Butter Chicken

Coconut Shrimp

Price Rating
$$ - Average
3. Copper Chimney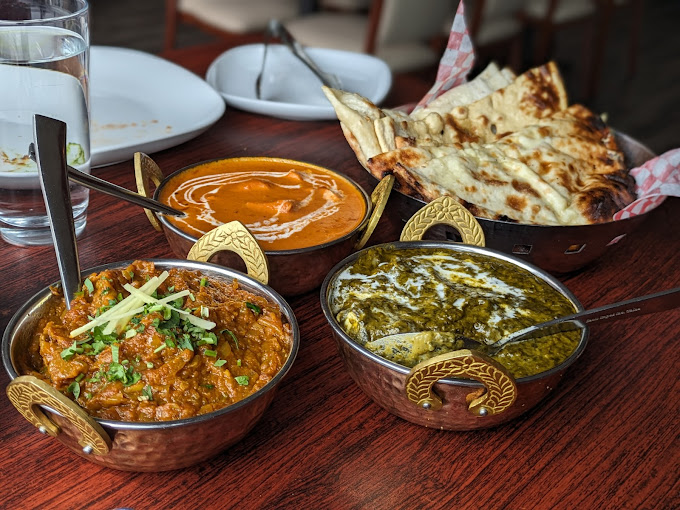 Copper Chimney is widely known in Winnipeg as one of the best places for East Indian food, especially samosas. The samosas' spice levels are just right and you get to play around with a wide variety of chutneys!
The art on the wall and friendly staff give Copper Chimney a refreshingly classy atmosphere that only complements the amazing food. We'd eat here every day if we could!
Speaking of eating here every day, that's what we did for two whole weeks. We were pleasantly surprised at how we didn't get sick of any of the dishes!
What we learned from those two weeks though, is to avoid weekend evenings since the place gets absolutely packed during those hours. The queue can have you waiting for up to an hour!
Address
305 Madison St, Winnipeg, MB R3J 1H8, Canada
Contact Details
+1 204-691-5777
Hours
10:30 AM to 10:00 PM (Monday to Saturday)

2:00 PM to 10:00 PM (Sunday)

Menu
https://copperchimney.restaurant/menu/
Must-Try Items
Samosas

Paneer Lababdar

Price Rating
$$ - Average
4. India Palace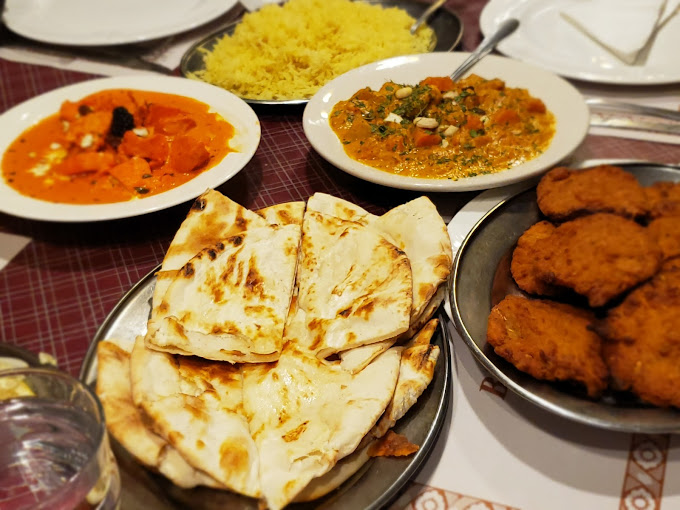 India Palace is a family-owned restaurant that's been around for three decades, which basically guarantees authenticity with its time-tested recipes! The great food helps make the restaurant's cheap $16 buffet an even better deal than it already is!
The kadai chicken, shahi paneer, and butter chicken are the dishes everyone goes for, so make sure to run to come here early! Kadai tastes even better if you eat it with some veg korma and garlic naan.
If you want to try the food, we suggest you dine in rather than order takeout. Dine-in orders have much better serving sizes and prices compared to the wildly disproportionate takeout.
Address
770 Ellice Ave, Winnipeg, MB R3G 0B8, Canada
Contact Details
+1 204-774-6061
Hours
11:00 AM to 9:30 PM (Everyday)
Menu
https://indiapalacewinnipeg.ca/menu
Must-Try Items
Kadai Chicken

Shahi Paneer

Butter Chicken

Price Rating
$$ - Average
5. Ivory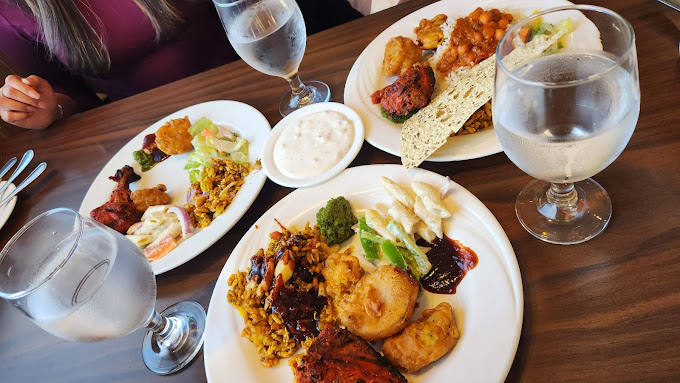 A meal at Ivory is like pouring spices directly onto your tongue. The fresh, authentic dishes have made us loyal customers for years and will continue to do so forever.
The place has plenty but non-overwhelming decor that helps make the restaurant feel more authentic. The staff are very friendly and treat you like family too, adding a personalized feel to the whole experience.
If there's one word we'd use to describe Ivory's food, it'd be addictive. Before you know it, you've overstuffed yourself with masala!
The samosas are pretty average tasting, but the pakoras are one of a kind. You can try out different dips for the pakoras but try to leave some space for the other dishes!
The one dish in particular that you should definitely save space for is the shahi murg butter chicken. It's a marinated boneless chicken with creme sauce that's become the staple of every Ivory customer for years.
Address
141 Donald St, Winnipeg, MB R3C 1M1, Canada
Contact Details
+1 204-944-1600
Hours
11:30 AM to 2:00 PM, 4:30 PM to 9:00 PM (Weekdays)

5:00 PM to 9:00 PM (Weekends)

Menu
http://www.ivoryrestaurant.ca/index.html
Must-Try Items
Pakora

Shahi Murg

Tandoori Paneer Masala

Price Rating
$$ - Average
6. Royal Paan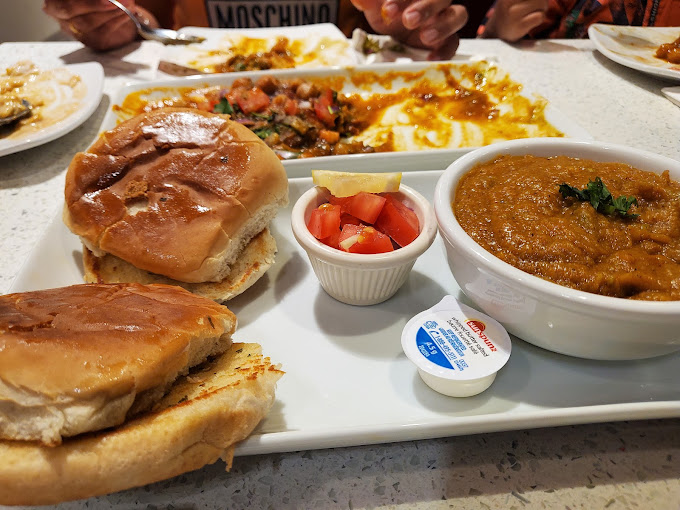 Royal Paan does Indian street food best. Each paan, falooda, and milkshake is made with only authenticity and quality in mind.
Of all the Indian restaurants we've tried, this is one of the few with food that tastes exactly like the ones we tried in Mumbai. The uttapam and dosa are addicting desserts that we've only seen done correctly here at Royal.
We also got the chance to try the aloo tikka wrap which really changed our views on vegetarian food. The softness of the naan wrap mixed with the crispiness of the fried aloo tikkas is something you won't find elsewhere.
Address
McPhillips: 2419 McPhillips St, Winnipeg, MB R2V 3S6, Canada

Meadowood: 166 Meadowood Dr #90, Winnipeg, MB R2M 5G8, Canada

Contact Details
McPhillips: +1 204-416-7226

Meadowood: +1 204-615-4040

Hours
McPhillips:

11:00 AM to 11:00 PM (Tuesday to Sunday)

1:00 PM to 11:00 PM (Monday)

Meadowood:

12:00 PM to 10:30 PM (Everyday)

Menu
https://royalpaan.com/menu/
Must-Try Items
Aloo Tikka Wrap

Uttapam

Dosa

Price Rating
$ - Cheap
7. Sizzling Dhaba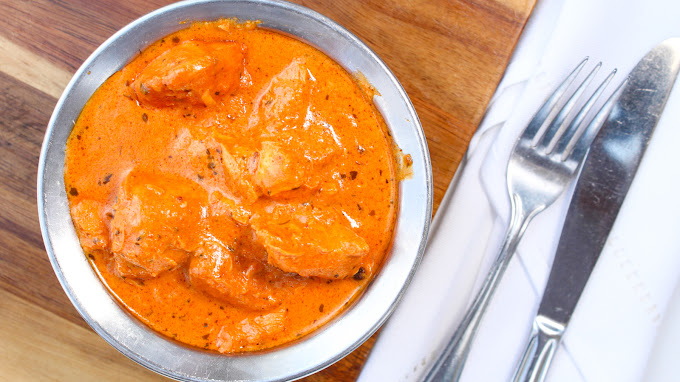 The food at Sizzling Dhaba showed us what years of perfecting dishes taste like. It doesn't have the most extensive menu in Winnipeg, but the few on the menu blow the competition away.
Each dish is prepared by chefs who only use traditional Indian cooking methods and ingredients, which is why we order takeout from here a lot. We also like supplying our office parties with the food here since the portions are so big!
The restaurant's decor is somewhat minimalistic and doesn't bombard you with colors in an attempt to look "Indian". We think it gives a relaxing feel that encourages its customers to take their time while they eat.
Address
628 St Anne's Rd, Winnipeg, MB R2M 4W3, Canada
Contact Details
+1 204-663-4222
Hours
11:00 AM to 9:00 PM (Sunday to Thursday)

11:00 AM to 10:00 PM (Friday, Saturday)

Menu
https://sizzlingdhaba.ca/menu/
Must-Try Items
Fish Pakora

Beef Vindaloo

Jalebi

Price Rating
$$ - Average
8. Cilantro's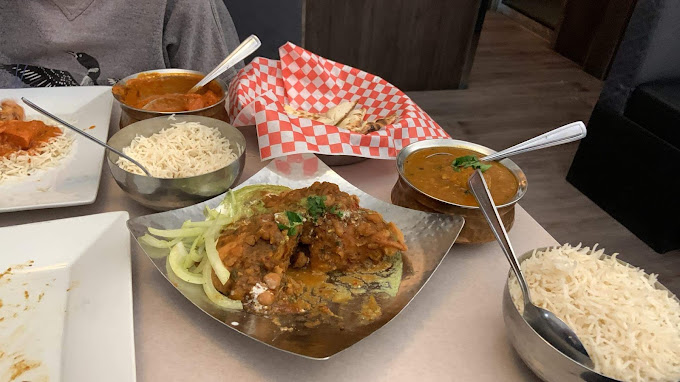 Cilantro's is a cozy restaurant that specializes in modern Indian dishes, like cheese-stuffed naan! It's a bit pricier compared to other Indian restaurants, but we think it's very proportionate to the food's quality.
Despite being one of Winnipeg's newer Indian restaurants, it's already become the go-to spot for most Winnipeggers looking to introduce their friends to desi food.
The menu is as wide as any other, offering a ton of choices for vegans, vegetarians, and meat lovers. We personally love the vegetarian menu!
It's also pretty cool how despite offering modernized Indian and fusion dishes, the chefs still mostly use traditional Indian methods and ingredients. It helps to keep the dishes interesting while maintaining their authenticity.
The staff are great and are some of the friendliest people we've ever met. Servers like Simran really helped elevate every one of our dining experiences here with their helpfulness and warmth.
Address
Gateway: 725 Gateway Rd, Winnipeg, MB R2K 2Y3, Canada

Portage: 1132 Portage Ave, Winnipeg, MB R3G 0S7, Canada

Contact Details
Gateway: +1 204-669-9157

Portage: +1 204-306-6354

Hours
Gateway: 11:00 AM to 10:00 PM (Everyday)

Portage:

11:00 AM to 9:30 PM (Sunday to Thursday)

11:00 AM to 10:30 PM (Friday, Saturday)

Menu
http://www.ciaowinnipeg.com/cilantros-daw-2022/
Must-Try Items
Cheese-stuffed naan

Samosas

Fish pakoras

Price Rating
$$$ - Expensive
9. Shahi Flames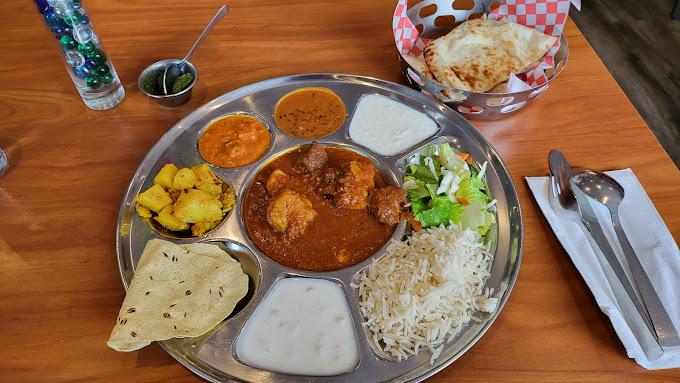 Shahi Flames has been serving amazing Indian food for over a decade, and you can really taste the level of mastery with each dish.
The atmosphere is nothing special, but it's very clean and conducive for conversations. How Shahi gains loyal customers like us is through the food.
The chefs prepare their own spices and sauces from scratch using imported Indian ingredients. To elevate the taste even further, traditional tandoor clay ovens give dishes a unique smoky flavor that goes amazingly with the spices.
We usually order a variety of things during our visits, but our staples are usually the butter chicken, lamb rogan josh, and the gulab jamun. The gulab deserves a shoutout for the way the ice cream melts with the deep-fried dough in your mouth!
10. Spice Circle East Indian Restaurant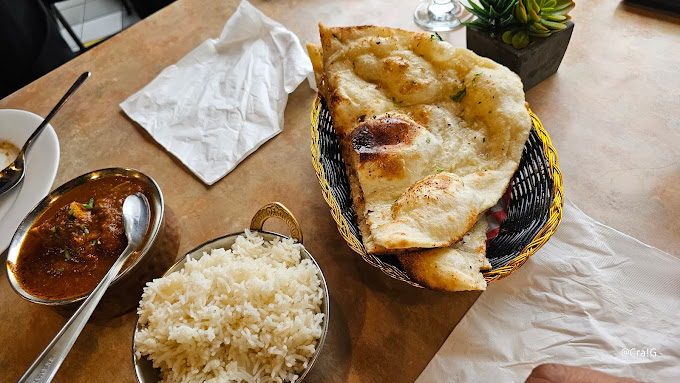 Spice Circle has everything that makes a good Indian restaurant: authenticity, great staff and atmosphere, cleanliness, and value! The portions are generous too, and that's always a plus.
Everything's made from scratch and cooked perfectly every time we've been here, so the food is pretty easy to recommend. You also get complimentary papadums and chutneys that can easily fill you up if you're not careful!
The ambiance is as lively and exciting as the food itself. The restaurant is covered in colorful fabrics, paintings, and lanterns that help make the place feel warm and festive.
The smell of spices and herbs is also subtle enough to make you hungry, but not so strong that it sticks to your clothes. If we were to think of places to introduce our friends to Indian food, Spice Circle would be up there.
Address
2015 Portage Ave #1, Winnipeg, MB R3J 0K3, Canada
Contact Details
+1 204-416-0782
Hours
11:00 AM to 10:00 PM (Monday to Thursday)

11:00 AM to 2:00 AM (Friday, Saturday)

2:00 PM to 2:00 AM (Sunday)

Menu
https://www.spicecircle.ca/menu
Must-Try Items
Butter chicken

Samosas

Garlic naan

Price Rating
$$ - Average