Black-Owned Businesses in Winnipeg: A Comprehensive List
As a proud resident of Winnipeg, I've always been captivated by the city's diverse cultural tapestry and its vibrant entrepreneurial spirit.
Over the years, I've had the privilege of exploring the many unique corners of this beautiful city, but one aspect that has consistently stood out to me is the resilience and creativity of the local black-owned businesses.
These establishments not only contribute to the city's economic vitality but also add a rich layer of cultural diversity that makes Winnipeg the truly exceptional place it is.
To celebrate and support these hidden gems, I discovered and compiled a comprehensive list of black-owned businesses in Winnipeg.
This endeavor was not just a mission to promote economic empowerment but also a way to foster connections, inspire inclusivity, and celebrate the stories behind each venture.
Good Wheel Ceramics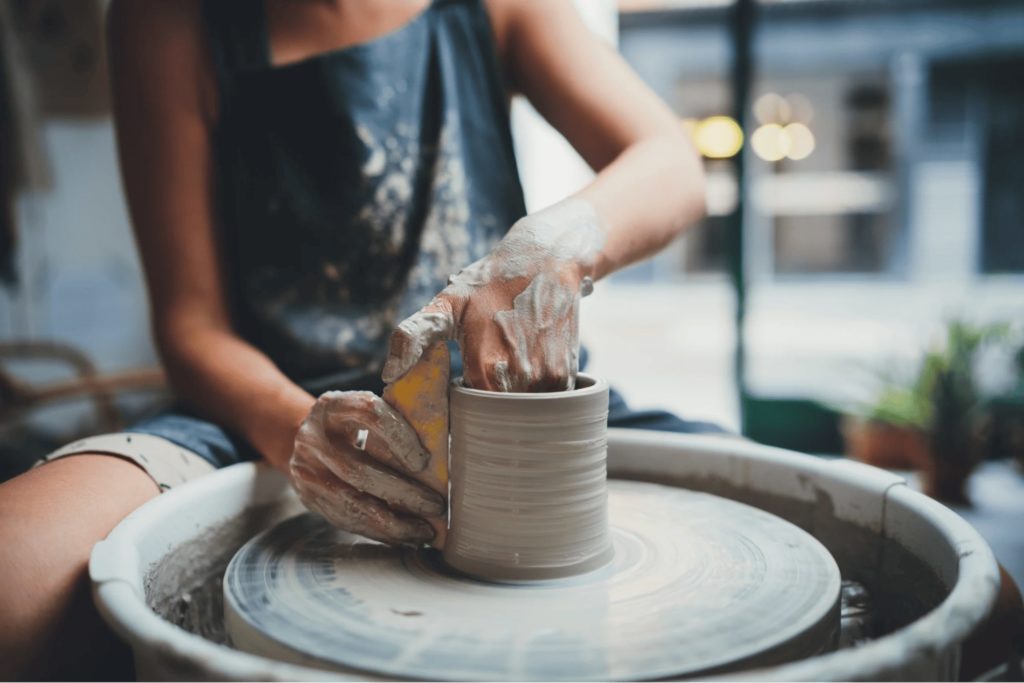 Website: http://www.goodwheelceramics.com/ 
Contact number: 204 218 4906
Founded by Jody, a skilled and passionate potter, Good Wheel Ceramics emerged on the scene shortly after his move to Winnipeg, Manitoba, Canada, in 2020.
This transition from the Southern United States to the Canadian Prairies was not only a geographic shift but also a transformational turning point in Jody's life.
In the midst of the pandemic, he harnessed his deep-rooted love for pottery and ceramics to embark on a new adventure, turning his passion into a thriving business.
What sets Good Wheel Ceramics apart is not only the commitment to craftsmanship but also the undeniable uniqueness of each piece. Jody, the creative force behind the brand, personally hand-throws every item in small batches.
This hands-on approach ensures that every piece carries with it a touch of the artist's spirit and personality.
The process doesn't end there; each piece undergoes meticulous glazing and firing, resulting in stunning and distinct ceramics that are nothing short of works of art.
Olive Eve & Co.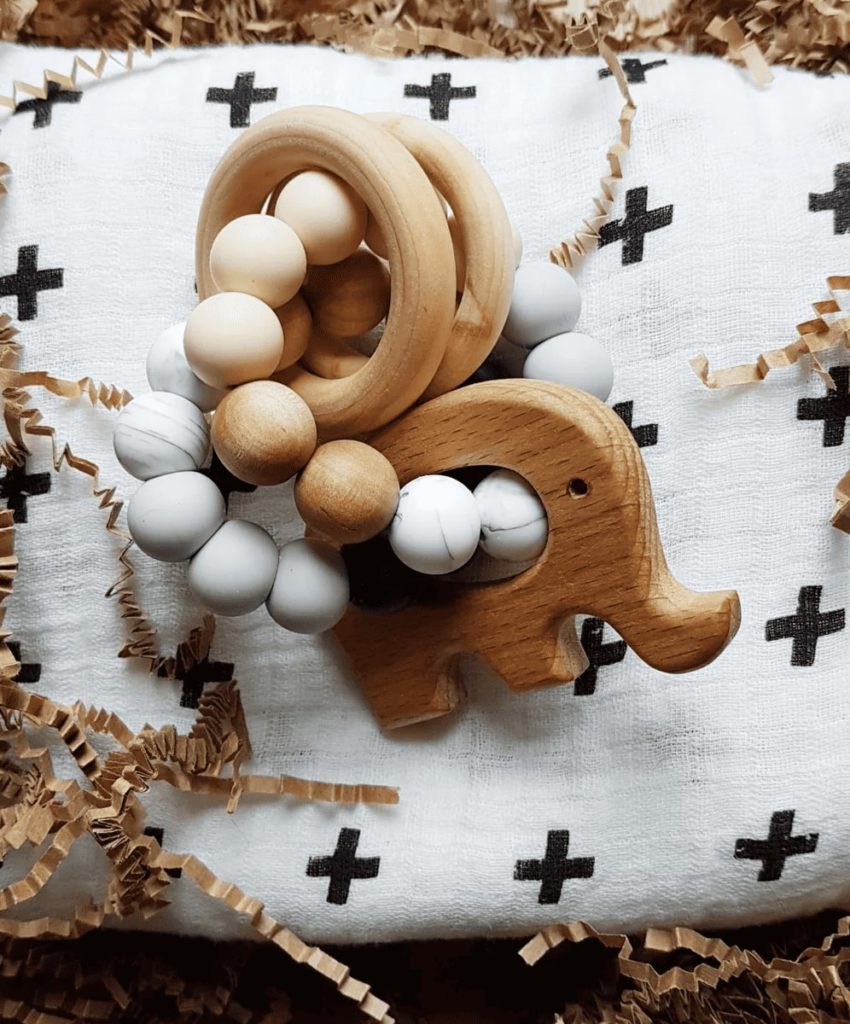 Website: http://www.oliveeveandco.com/ 
Contact number: 204 297 0228 
Operating hours: Monday to Thursday: 9 am – 5 pm; Friday: 9 am – 2 pm 
Olive Eve & Co. stands as a beacon of creativity and sustainability in the world of baby and toddler products. This black-owned business has carved a unique niche for itself, blending style, functionality, and safety into its offerings.
Olive Eve & Co. is the brainchild of Olive Egbue, a passionate entrepreneur with a deep commitment to crafting top-notch, eco-conscious products for little ones.
With a background in natural skincare and a love for crafting, she embarked on a journey to create something special for the community.
She saw a need for high-quality, safe, and sustainable baby and toddler products that not only met the practical needs of parents but also resonated with their eco-conscious values.
Based out of Winnipeg, the company specializes in a delightful range of products, including tutus, chew rattles, and pacifier clips. Her meticulous attention to detail and commitment to sustainability are really commendable.
All of her wooden products undergo a labor-intensive process; they are treated by hand, soaked in nourishing oils, and then polished to perfection. But Olive's commitment to the environment doesn't stop there.
With each chew rattle or pacifier clip, she includes a touch of Canadian beeswax and coconut oil. This isn't just about making the products look good; it's about preserving the integrity of the wood while ensuring they are safe for babies to chew on.
This company's dedication to using natural ingredients is also the reason why it has made it to the present. Olive makes all her products by hand, with a keen focus on sourcing and incorporating natural, eco-friendly elements.
This means that parents can have peace of mind knowing that their little ones are interacting with products that are not only stylish and functional but also safe and sustainable.
Poppy Joy PomPoms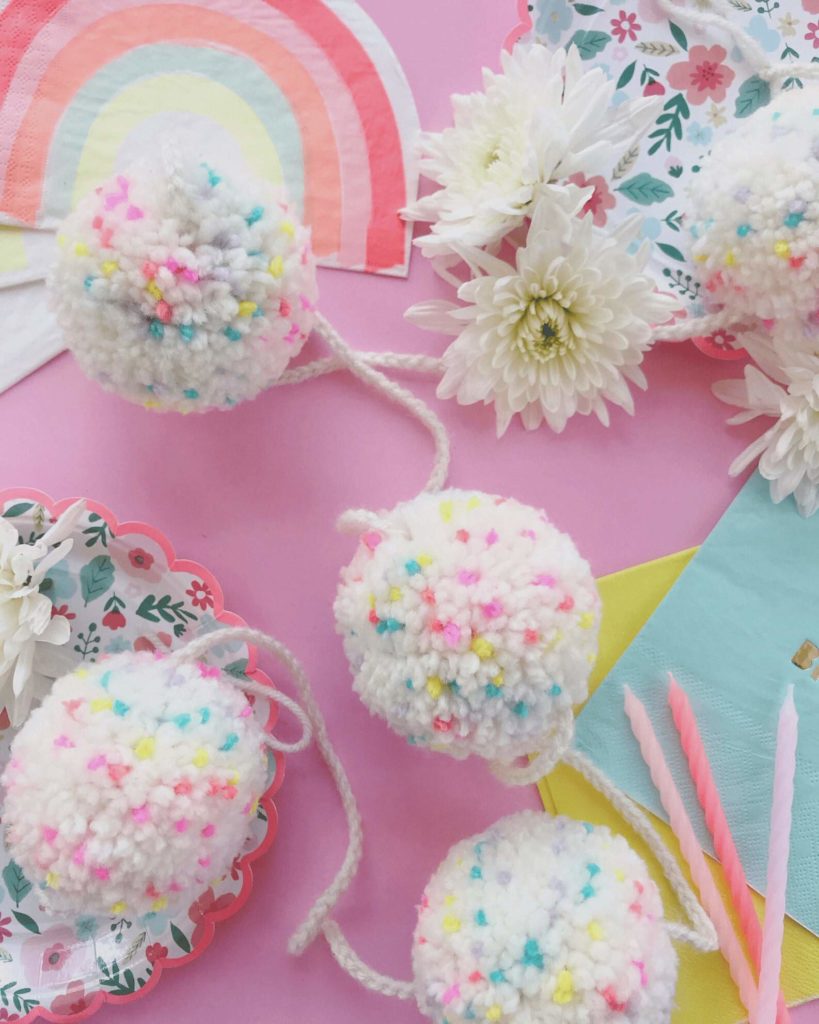 Website: https://poppyjoypompoms.bigcartel.com/ 
Poppy Joy PomPoms (PJP) has been weaving a colorful thread into the tapestry of the local black-owned businesses. Founded by the talented Dionne, this charming boutique is more than just a store; it's a celebration of creativity, craftsmanship, and giving back.
Dionne, an artisan and visionary, decided to turn her love for these whimsical yarn creations into a business venture.
Armed with determination and a dash of joy, she set up shop in Winnipeg, Manitoba, and thus, Poppy Joy PomPoms was born.
Dionne is not just the owner of PJP; she is the creative force behind it all. Hailing from Winnipeg, she has a deep connection to the city and its people.
Dionne's creativity knows no bounds, as she specializes in crafting pompom garlands, pompom keychains, and an array of other charming pompom-related designs.
Her passion shines through in each and every piece, adding a touch of whimsy and color to the lives of her customers.
What truly makes Dionne and PJP special is their commitment to giving back to the community. Through her themed pompoms, like the breast pompom pins, Dionne goes the extra mile to raise awareness and support important causes.
These meaningful creations serve as a reminder that art can be a powerful medium for change and compassion.
Rox Creative
Website: https://roxcreative.ca/ 
Originally known as Rox Textile Art, this unique business has an inspiring history that resonates with anyone who's faced life's challenges head-on.
At the helm of Rox Creative is none other than the eponymous Rox herself, a talented textile artist, designer, and maker. Rox's journey to establishing this beloved business is nothing short of remarkable.
It was a pivotal moment in her life, marked by her triumphant battle against breast cancer, that led her to discover her profound love for quilting.
This newfound passion became her guiding light, reminding us all that it's never too late to unearth our true calling.
But Rox Creative isn't just about stitching fabrics together; it's about transforming them into functional art pieces that breathe life into your home.
The business harnesses the power of color, line, and texture to craft a diverse array of pillow covers, pouches, purses, and quilts. Each piece boasts striking textiles and designs, ensuring that your home reflects your unique personality and style.
Beyond being a haven for artistry and craftsmanship, Rox Creative stands as a testament to the strength of the human spirit.
It isn't just a business; it's a celebration of resilience, a homage to artistry, and a source of inspiration for the Winnipeg community and beyond.
Zueike
Address: 45 Trottier Bay #6, Winnipeg, MB R3T 3R3, Canada
Website: https://zueike.com/ 
Contact number: 204 290 0098 
Operating hours: Monday to Friday: 10 am – 5 pm; Saturday: 11 am – 3:30 pm 
Zueike has become a symbol of style, comfort, and empowerment within the realm of athletic apparel. The story of Zueike is a testament to the entrepreneurial spirit and dedication of its founder, Zueike Reid.
Reid envisioned a brand that not only offered high-quality athletic wear but also embodied a philosophy of relaxation and mindfulness.
The name itself, Zueike (zu-we-kay), reflects this philosophy. It's a reminder to slow down, take a breath, and savor life's precious moments.
But Zueike isn't just about a catchy name. It's about crafting premium athletic apparel that aligns with its core values.
Zueike Reid and her team are committed to using the finest fabrics, perfect fits, and thoughtful designs in every piece they create.
Whether you're hitting the gym, going for a jog, or simply running errands, Zueike's apparel is designed to make you feel comfortable and confident in your own skin.
Zueike's mission goes beyond just selling sportswear; it's about promoting a holistic approach to life. By encouraging individuals to relax and appreciate the things that truly matter, the brand seeks to inspire a healthier, balanced, and happier lifestyle.
As a black-owned business in Winnipeg, Zueike has not only carved a niche in the local market but also serves as an inspiring example of entrepreneurship and perseverance.
Kecara Boutique

Website: https://www.instagram.com/kecaraboutique/?hl=en 
Contact details: [email protected] 
Founded several years ago, Kecara Boutique began as a labor of love and dedication to the beauty and healing powers of natural ingredients.
The creative force behind it is none other than the talented and passionate owner, Keisha Williams.
Keisha, a Winnipeg resident with deep roots in her West African heritage, has always had a profound appreciation for the traditions and natural resources of her ancestors.
With a desire to share these gifts with her community, she embarked on a journey to create a business that celebrated the beauty of handmade natural skincare.
Kecara Boutique has become a beloved family-owned retail company, specializing in crafting an array of skincare products that are as gentle as they are effective.
Their unique selling point lies in their dedication to using only the finest organic shea and cocoa butter sourced directly from West African cooperatives.
This commitment not only ensures the highest quality ingredients but also supports sustainable practices and fair trade.
What sets Kecara apart is its unwavering belief in the power of nature to heal and nurture the skin. Its all-natural formula is a testament to this philosophy, as it's designed to repair, nourish, and protect the skin, leaving it soft, radiant, and healthy.
Unlike many commercial skincare products laden with chemical additives, Kecara's offerings are a pure celebration of Mother Nature's gifts.
Its product line is extensive and caters to a wide range of skincare needs. From luxurious soaps to indulgent lotions, sumptuous body butter, and soothing lip balms, there's something for everyone.
Whether you have sensitive skin, are concerned about the environment, or simply crave the touch of nature on your skin, Kecara Boutique has you covered.
Akins African Restaurant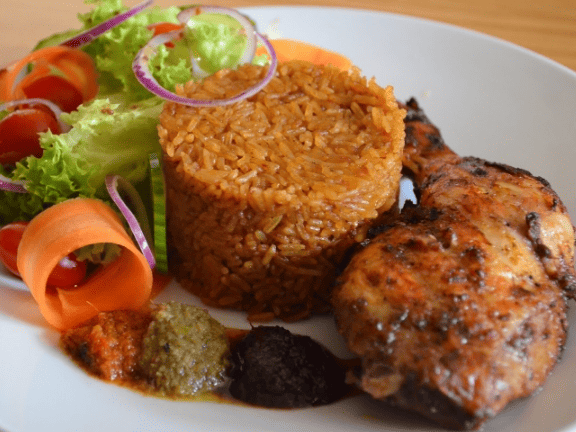 Address: 570A Sargent Ave, Winnipeg, MB R3B 1W6, Canada
Website: https://akinsrestaurant.com/ 
Contact number: 204 786 8400 
Operating hours: Monday to Saturday: 12 pm – 9 pm; Sunday: 12 pm – 8 pm 
Must-order menu items: Jollof rice, Fufu, Egusi soup, Plantain chips, Puff puff
Price range: $$ moderate 
The restaurant was established over a decade ago by the Akins family, who migrated to Winnipeg from various African nations.
With a deep desire to introduce the city to the authentic flavors of their homeland, they embarked on a journey to create a dining establishment that showcases the richness of African culinary traditions.
At the helm of this culinary endeavor is Mr. Akins, a charismatic and talented chef who honed his skills through years of cooking and experimenting with flavors.
His commitment to preserving the authenticity of African cuisine has earned Akins African Restaurant a reputation for delivering a truly immersive dining experience.
Akins African Restaurant is more than just a place to enjoy a meal; it's a celebration of African heritage and culture. As a family-owned restaurant, it exudes warmth and hospitality from the moment you step through its doors.
The cozy ambiance and friendly staff create an inviting atmosphere that makes diners feel right at home.
When it comes to the menu, Akins African Restaurant offers a tantalizing array of dishes that cater to all palates.
From succulent chicken dishes seasoned with a medley of spices to tender beef and lamb options cooked to perfection, there's something to satisfy every carnivorous craving.
For seafood enthusiasts, the restaurant boasts a selection of fish dishes that transport your taste buds to the coastal regions of Africa.
And let's not forget the vegetarian options, which burst with flavor and creativity, showcasing the culinary diversity of the continent.
Now, let's delve into the must-order menu items at Akins African Restaurant.
One standout dish is the Jollof Rice with Grilled Chicken.
Jollof rice is a West African staple, and here, it's prepared with a luscious tomato-based sauce and served alongside perfectly grilled chicken, creating a harmonious balance of flavors and textures.
Another crowd favorite is the Suya, skewered and spiced beef, often referred to as African barbecue. The smoky and savory taste of the suya is truly unforgettable.
If you're looking for a vegetarian delight, the "Vegetable and Peanut Soup" is a must-try, featuring a creamy and nutty broth loaded with fresh vegetables.
AfriWare Book & Gift Shop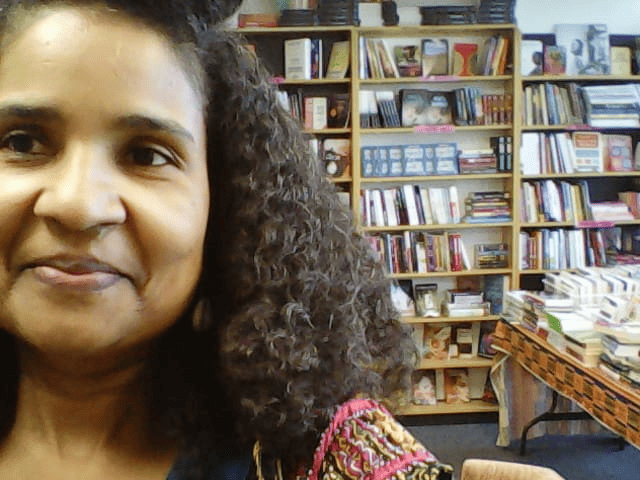 Website: https://www.afriwarebooks.com/about-afriware-books.html 
Contact number: Thursday to Friday: 11 am – 3 pm  
Established by the visionary Nzingha Nommo in Maywood, Illinois, back in 1993, AfriWare Books emerged as a premier African-centered bookstore, gift shop, and cultural event center.
It was driven by Nzingha's profound love for African history and culture, as well as her unwavering commitment to networking and representing cultural artists.
This fusion of her technical acumen and artistic sensibility gave birth to a unique space where literature, music, and gifts from Africa and the Caribbean converged.
Nzingha Nommo's influence extends beyond her role as a business owner. She served as a professor at DePaul University for a decade, teaching a course on "Mathematical and Technological Literacy."
Her dedication to education and her community is evident in the cultural excellence AfriWare promotes.
For over two decades, Ms. Nommo has used her expertise to curate and facilitate AfriWare's events. Through her meticulous planning and connections, she has brought a wide range of authors, community activists, and musical artists to the forefront.
AfriWare Book & Gift Shop has become more than just a place to buy books and gifts; it's a place where the vibrant tapestry of African and Caribbean cultures is woven together.