Everything You Need to Know Before Visiting Assiniboine Zoo
Any Winnipegger knows the beauty of Assiniboine Park. We love it because it's filled with natural views and attractions that keep visitors of any age feeling refreshed and entertained.
Among the many activities that the park has, one can choose to simply relax and unwind in its zoo.
The Assiniboine Zoo is an 80-acre zoo in Winnipeg, Manitoba. Currently, it has around 200 different kinds of animals and insects which visitors can see every day from 9:00 am to 5:00 pm.
If you're planning to visit Assiniboine Zoo soon, make sure that you make the most out of your visit! Here are all the details that you must know to make your experience more memorable.
Where is Assiniboine Zoo located?
You can visit the Assiniboine Zoo in the western part of Assiniboine Park. The exact address of the zoo entrance is 2595 Roblin Boulevard.
The zoo is just 15 minutes away from downtown Winnipeg and the airport areas. It is also very accessible through Winnipeg's public buses.
How much does it cost to go to Assiniboine Park Zoo?
The prices of admission tickets in Assiniboine Zoo range from around $13 to $24. Prices vary depending on the visitor's age.
Children who are 2 years old and below are free of charge while students and senior citizens pay the same admission fee.
The exact prices of Assiniboine Zoo's admission tickets are shown in the table.
| Visitor | Purchased on site | Purchased online |
| --- | --- | --- |
| 60+ years old | $20.50 | $19.55 |
| 18-59 years old | $23.50 | $22.50 |
| 3-17 years old | $13.25 | $12.65 |
| 2-0 years old | Free | Free |
| Students | $20.50 | $19.55 |
Purchasing tickets online will give you a discount of around 5%. And if you're a university student, you'll pay less than a regular adult too!
If you're visiting Assiniboine Park first before its zoo, you don't need to worry about paying multiple fees. The park has no entrance fee so you'll only pay once for the zoo's admission.
How long does it take to walk through Assiniboine Park Zoo?
The suggested duration of exploring the Assiniboine Zoo is around 2 to 3 hours. This covers all the exhibits while allowing you to take your time in seeing everything the zoo has to offer.
The establishment is around 32 hectares or 80 acres—that's as big as 40 soccer fields. A land as big as this would usually take around 50 minutes of continuous walking at regular speed.
But if you want to take your time appreciating every exhibit in the zoo, 3 hours is already more than enough time. This can easily fit with the zoo's official hours of operation from 9:00 am to 5:00 pm.
Some tourists consider completing the 3.4 km loop trail inside the zoo, also known as the Assiniboine Park Zoo Trail. This takes around 35 minutes to complete but following this trail will not let you see all of the zoo attractions.
The zoo is also open daily so you can always come back if you feel like you've missed some spots during a visit.
Things to Remember Inside Assiniboine Park Zoo
Here are some guidelines you need to remember when visiting the Assiniboine Park Zoo:
Before going to the Zoo, make sure that you are wearing a shirt and a pair of shoes.
Children below 12 years old should come together with a guardian.
The admission ticket is non-transferable and for one-day use only. You can use the ticket along with a hand stamp for re-entry on the same day of the visit.
Always be kind to animals and be careful with plants. Stay within the marked paths and make sure to keep your distance from the barriers and the animals.
The entire Zoo implements a no-smoking policy. The smoking zone is 8 meters away from the zoo's entrance.
For any concerns related to your visit, you can contact 204-927-8000 or email [email protected].
What are the animals in Assiniboine Park Zoo?
There are approximately 200 species of animals in Assiniboine Park Zoo including mammals, reptiles, amphibians, birds, and fishes.
The animals are grouped and placed in exhibits that mimic their natural habitats.
The table below shows the creatures present in each zoo exhibit.
| Exhibits | Animals |
| --- | --- |
| Aunt Sally's Farm | Horse, goat, llama, donkey, pig |
| Journey to Churchill | Polar bear, fox, seal, muskoxen, reindeer, owl |
| Animals of Asia | Camel, takin, yak, markhor, gibbon, leopard, tiger, eagle, emu |
| Grasslands and Boreal Forest | Bison, elk, fox, lynx, cougar, wolf, sheep, skunk, markhor, deer, owl, goose, pelican, crane |
| Kinsmen Discovery Center | Anemone, crab, coral, shrimp, snail, fishes (archerfish, catfish, pleco, dotty back, bush fish, cave fish, bichir, surgeon, and tang), lizard, gecko, skink, tortoise, frog, birds (bulbul, dove, frogmouth, robin-chat, mousebird, starling, weaver), bat, squirrel, meerkat |
| Open Range | Ibex, llama, pronghorn, kangaroo, markhor, peafowl, crane, turkey |
| Toucan Ridge | Monkey, tamarin, kinkajou, ocelot, mara, panda, bat, birds (guan, teal, eagle, parakeet, thick-knee, partridge, parrot, spoonbioll, ibis, cockatoo, sunbittern, toucan, grosbeak), axolotl, caiman, frog, chameleon, turtle, boa constrictor, cichlid |
Now that we've had an overview of the animals present in Assiniboine Zoo, it's time to finally meet the friendly animals of the zoo in each of their exhibits!
Aunt Sally's Farm
Visiting the zoo with kids? You should definitely visit Aunt Sally's Farm located on the east side of Assiniboine Zoo.
Children can play, and at the same time, learn in this area. Aside from having a playground nearby, the area will also give you a farm-like vibe because of its animals.
The following animals are present on Aunt Sally's farm:
Horse (American miniature horse)
Goat (Kiko goat, Nubian goat, Pygmy goat)
Llama
Donkey (Sardinian miniature donkey)
Pig (Vietnamese pot-bellied pig)
Journey to Churchill
If you want something closer to home, Journey to Churchill will be your favorite. This section of the zoo features animals from northern Manitoba.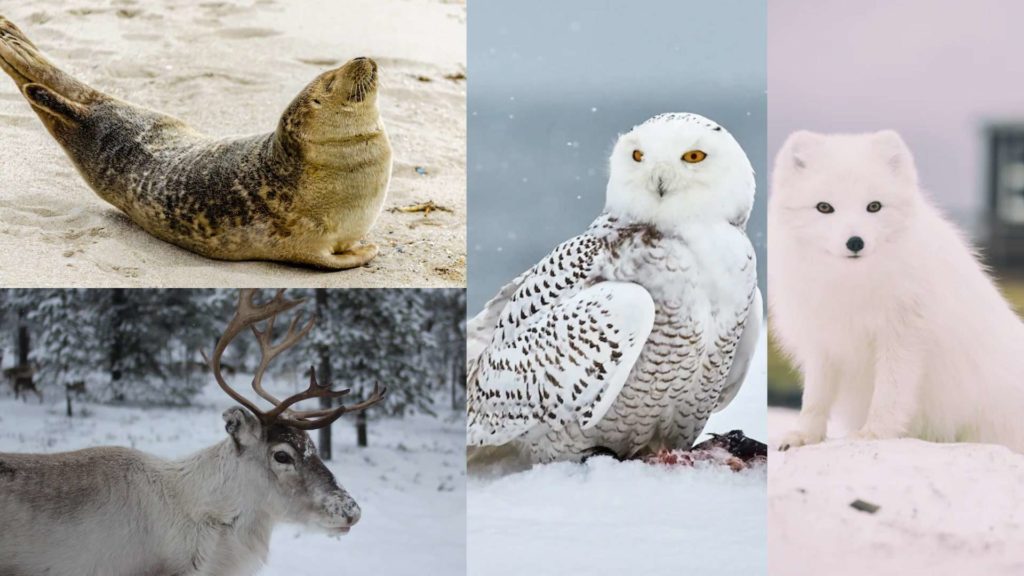 You can find this exhibit just across Aunt Sally's Farm.
People visit this spot for having the broadest collection of northern species globally. But, Journey to Churchill is best known for its polar bear.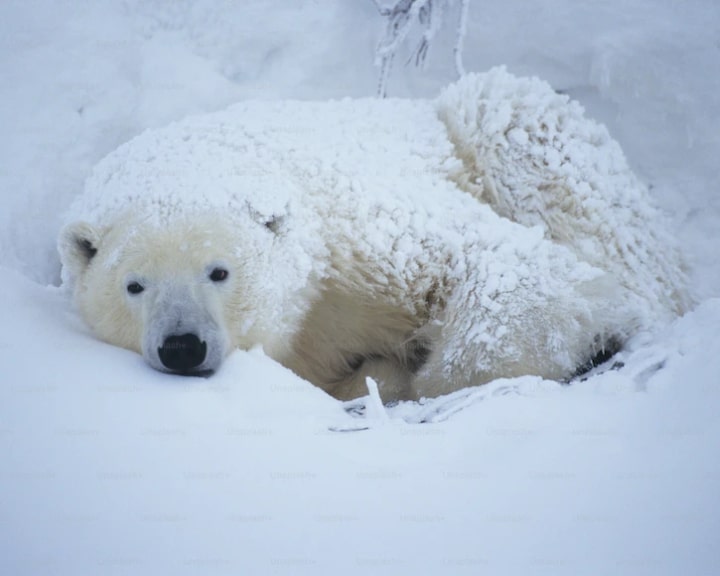 In fact, it houses a conservation center for polar bears. The Leatherdale International Polar Bear Conservation Center lets you learn about the habitat of polar bears and the factors affecting them.
It is also known for Tundra Grill, a restaurant featuring three large habitats of polar bears.
Aside from the activities related to polar bears, you will also be in awe of other animals such as:
Fox (Arctic foxes)
Seal (Harbor seals)
Muskoxen
Reindeer
Snowy owls
Animals of Asia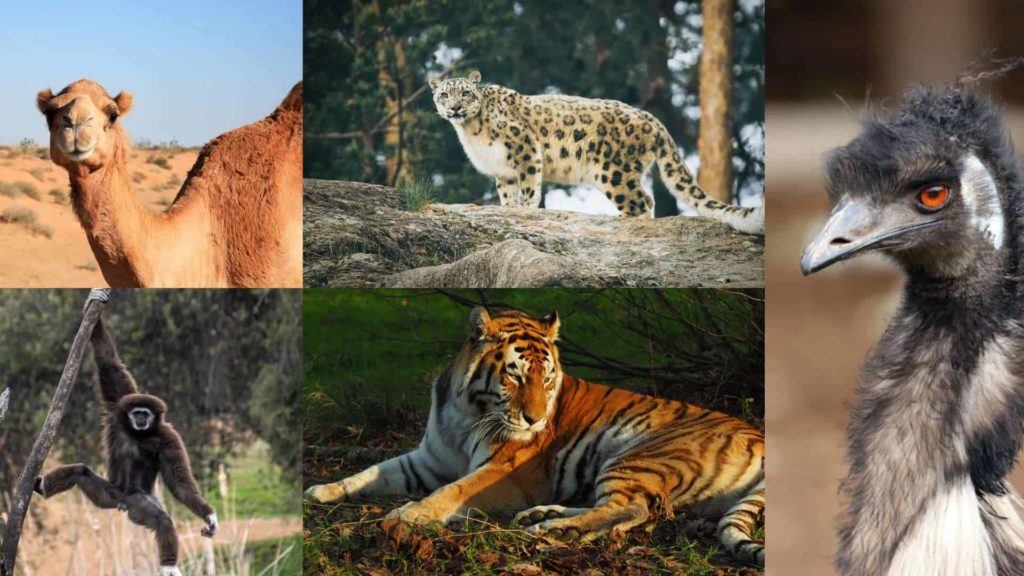 Having only lions as its first exhibit, the Animals of Asia exhibit was initially named the Pavillion of Lions. It is located at the western end of the zoo.
But as of 2021, a variety of animals, including birds, were already featured here.
Camel (Arabian Camel and Domestic Bactrian Camel)
Takin (Sichuan Takin)
Reindeer
Domestic Yak
Markhor (Turkmenian Markhor)
Gibbon (White-handed Gibbon)
Leopard (Snow Leopard)
Tiger (Siberian Amur Tiger)
Eagle (Steller's Sea Eagle)
Emu
Grasslands and Boreal Forest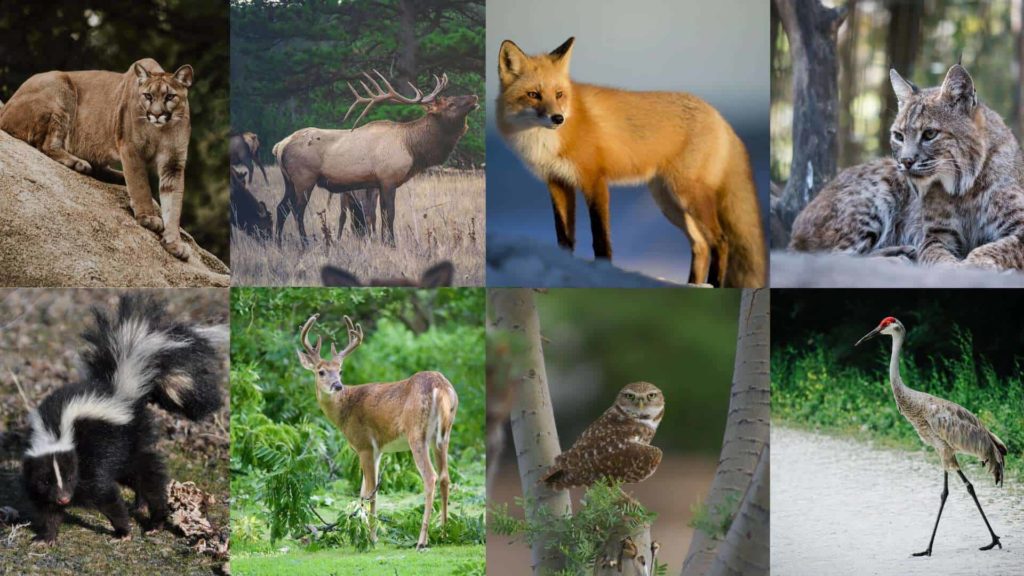 Just like Animals of Asia, mammals and birds are also present in the Grasslands and Boreal Forest exhibit. It is very accessible because it is the nearest exhibit to the zoo's entrance.
Initially, wolves were the only animals present here when the section opened last June 2018. Now, you'll see a lot of animals native to North America.
Bison (American bison)
Elk (American elk)
Fox (Red fox and Arctic fox)
Lynx (Canadian lynx)
Cougar
Wolf (Grey wolf)
Sheep (Stone's sheep)
Skunk (Striped skunk)
Markhor (Turkmenian markhor)
Deer (White-tailed deer)
Owl (Burrowing owl and Snowy owl)
Goose (Greater white-fronted goose and snow goose)
Pelican (American white pelican)
Crane (Sandhill crane)
Kinsmen Discovery Center
Looking for more variety of animals aside from birds and mammals? The Kinsmen Discovery Center has six galleries for animals living in water, air, grasslands, forest, and even underground.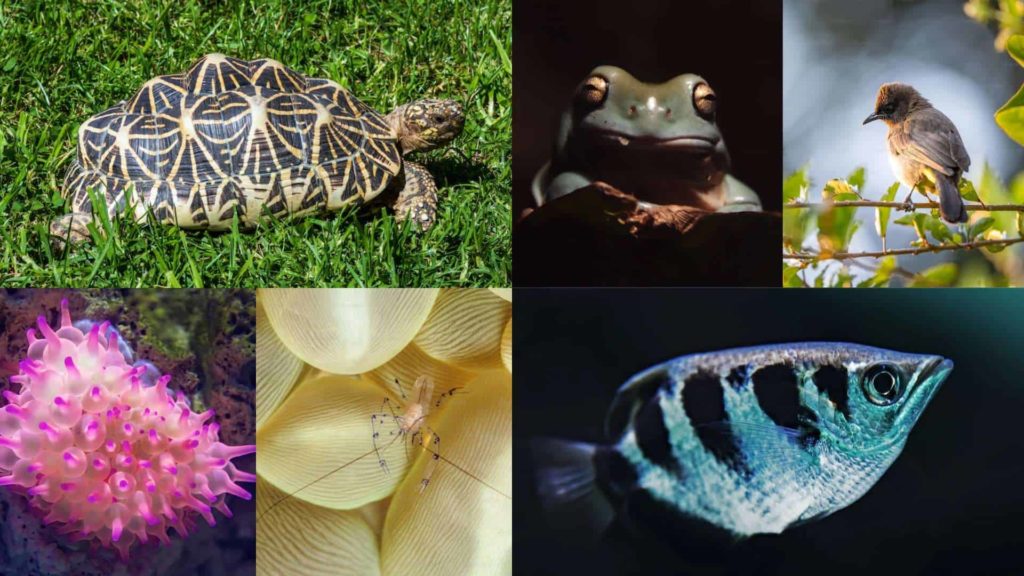 This section can be found on the east side of the zoo, beside Aunt Sally's farm. It has the most variety of creatures ranging from insects to amphibians.
Here are some of the animals featured in this exhibit:
Anemone (Bubble-tip anemone and Pink-tipped anemone)
Cockroach (Central American giant cave cockroach)
Crabs (Emerald crab, Red reef hermit crab, Thinstripe hermit crab, Tricolor hermit crab)
Shrimp (Banded coral shrimp and Peppermint shrimp)
Snails (Antillean tooth snail, Channeled turban snail, Crowned astrea snail, Middle-spined cerith snail, Nassarius snail, Turban snail, and Zebra nerite snail)
Fishes (Banded archerfish, Bristle-nosed pleco, Blotched upside-down catfish, Featherfin squeaker catfish, Dottyback, Orchid dottyback, Gilled African lungfish, Leopard bush fish, Mexican blind cave fish, Saddled bichir, Tomini surgeon, Blue regal tang, Purple tang, Yellow tang)
Lizard (Geyr's spiny-tailed lizard)
Gecko (Gargoyle gecko)
Skink (Solomon Island skink)
Tortoises (Indian star tortoise, Red-footed tortoise, and South American yellow-footed tortoise)
Frog (White's tree frog)
Birds (Common bulbul, Black-naped fruit dove, Common emerald dove, Mourning dove, Tawny frogmouth, Snowy-headed robin-chat, Speckled mousebird, Violet-backed starling, Village weaver, Taveta golden weaver)
Bat (Greater spear-nosed bat)
Squirrel (Prevost's squirrel)
Meerkat (Slender-tailed meerkat)
Open Range
Found at the center of Assiniboine Park Zoo, the Open Range showcases animals from all over the world.
It features different mammals and free-roaming birds such as:
Alpine ibex
Llama
Pronghorn
Red kangaroo
Turkmenian markhor
Common peafowl
Demoiselle crane
Wild turkey
Toucan Ridge
If you're looking for something more tropical, you'll love Toucan Ridge for its natural exhibit featuring Central and South American wildlife.
But don't be surprised if you feel hotter than usual. To stay true to being tropical, the temperature in Toucan Ridge is always maintained at 27 °C.
Similar to Kinsmen Discovery Center, it also has different creatures such as mammals, birds, fishes, reptiles, and amphibians.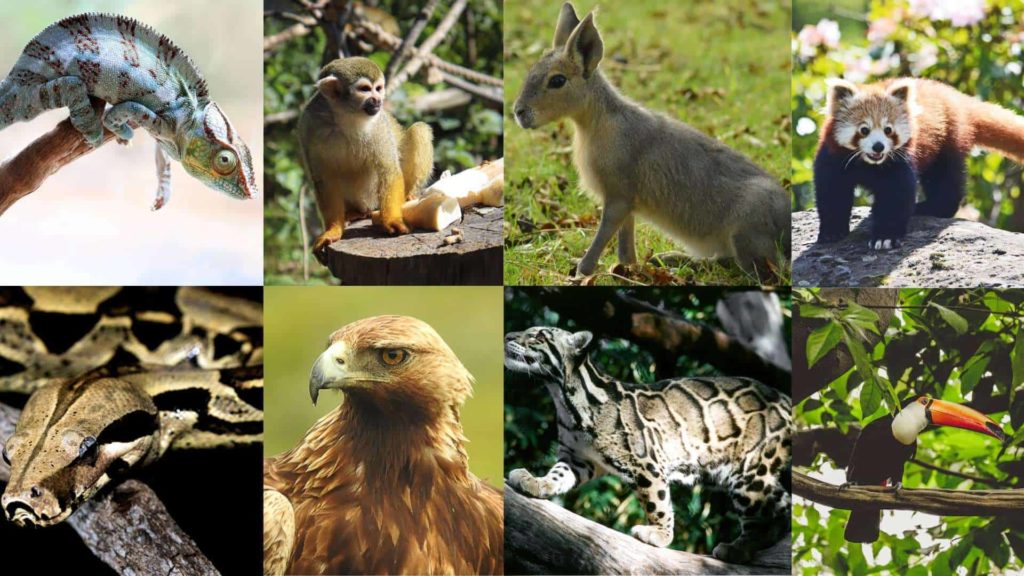 Some of its animals are listed below.
Common squirrel monkey
Cotton-top tamarin
Goeldi's monkey
Kinkajou
Ocelot
Patagonian mara
Red panda
Seba's short-tailed bat
Cinnamon teal
Golden eagle
Monk parakeet
Roseate spoonbill
Sulphur-crested cockatoo
Sun Conure
Toco toucan
Panther chameleon
Common boa constrictor
Convict cichlid
Frequently Asked Questions