Bachelor Party Ideas in Winnipeg: For Every Type of Groom
Planning a bachelor party can be both exciting and overwhelming, especially when you're trying to come up with unique ideas that will suit the groom's personality and interests.
Whether the groom is a party animal, adventure-seeker, a sports fanatic, or simply wants to relax with his closest friends, Winnipeg definitely has all of the above.
This blog will provide you with a comprehensive list of bachelor party ideas catering to every type of groom.
From adrenaline-pumping activities to indulgent experiences, we've got you covered. So sit back, relax, and let us help you plan an unforgettable bachelor party in Winnipeg.
For Party Animals
Clubbing and Bar Hopping in Exchange District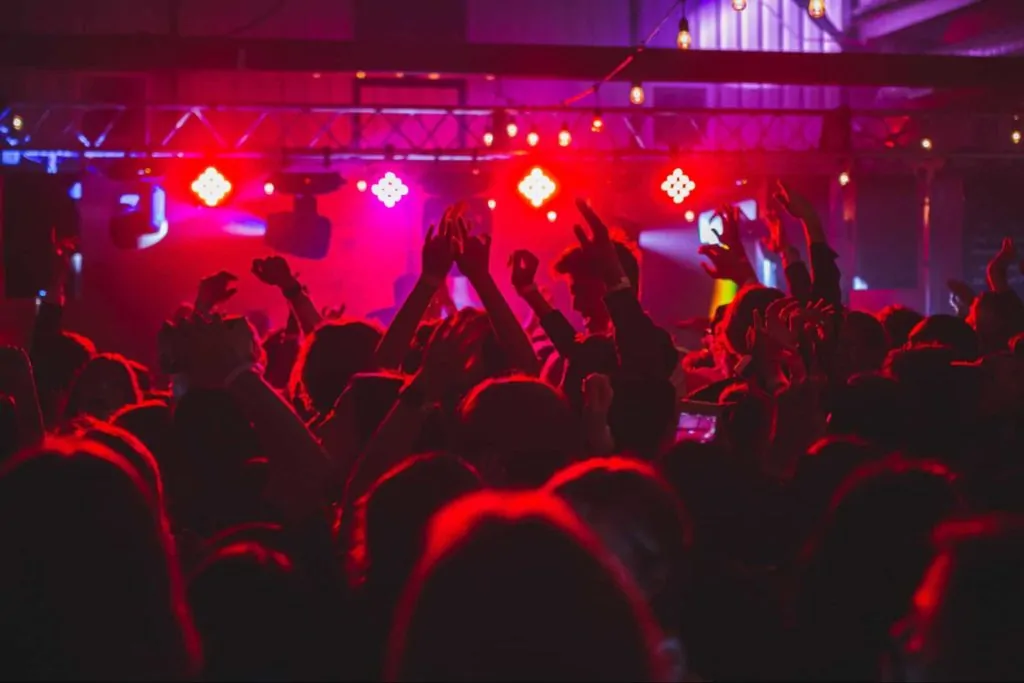 World Famous Palomino Club
King's Head Pub
Fame Nightclub
Website
https://www.palominoclub.ca/
https://www.kingshead.ca/
N/A
Address
436 Main St, Winnipeg
120 King St, Winnipeg
110 Market Ave, Winnipeg
Contact Number
+1 204-615-7257
+1 204-957-7710
+1 204-999-4972
Operating Hours
Sunday: Closed

Monday: 10 PM–2 AM

Tuesday: Closed

Wednesday: Closed

Thursday to Saturday: 9 PM–2 AM

Sunday: 12 PM–2 AM

Monday to Friday: 11 AM–2 AM

Saturday: 9 PM–2 AM

Sunday to Friday: Closed
The Exchange District is a trendy neighborhood in Winnipeg that's known for its vibrant nightlife scene, and it's the perfect place to go if you're looking for a night of partying with your closest friends.
Some popular options include World Famous Palomino Club, which features a wide variety of shooter drinks and a lively atmosphere, or King's Head Pub, known for its draft beer, live music performances, and friendly staff.
Another great spot to check out is Fame Nightclub. This popular nightclub features a state-of-the-art sound system, multiple bars, and a spacious dance floor, making it the perfect place to let loose and have a great time with your friends.
When bar hopping in the Exchange District, it's important to pace yourself and stay safe. Make sure to designate a sober driver or use a ride-sharing service like Uber or Lyft to ensure that everyone gets home safely at the end of the night.
That being said, clubbing and bar hopping in the Exchange District is a fantastic way to spend your bachelor party in Winnipeg. With so many great venues to choose from, you're sure to have a memorable and exciting night out with your friends.
Drinking Games at an Airbnb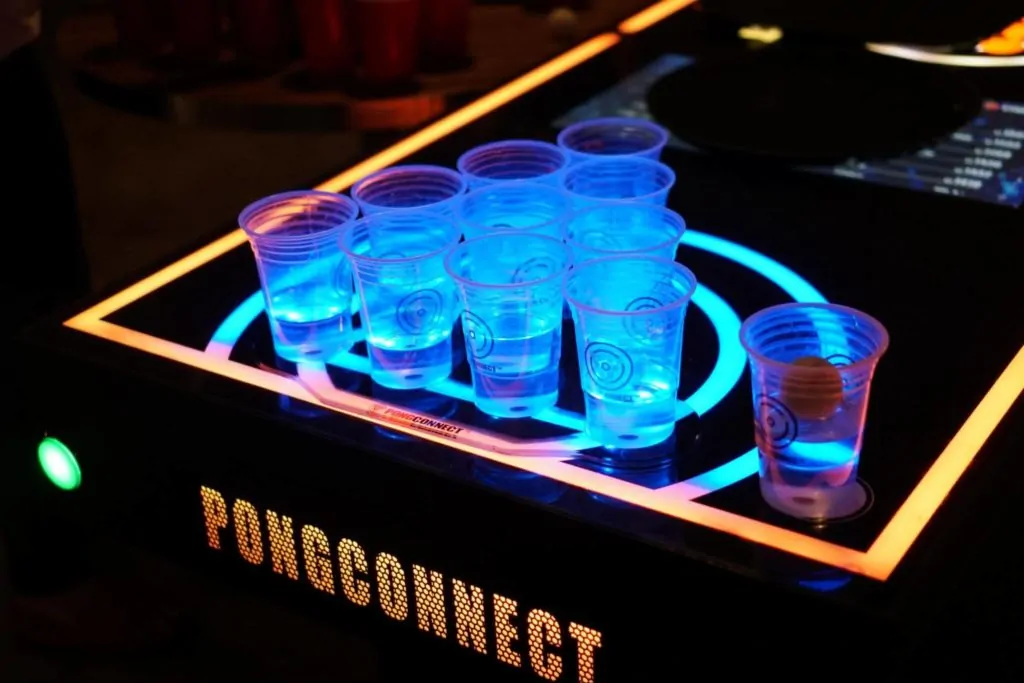 If you want a more private party for yourselves, then consider renting an Airbnb for the night. Not only are Airbnb's often cheaper than hotels, but they can also be a great place to host a party.
And what better way to enjoy your Airbnb than by playing some fun booze Olympics with your friends? Here are some drinking game ideas that you can play at your Winnipeg Airbnb bachelor party.
Beer Pong
Beer Pong is a classic drinking game that involves throwing ping pong balls into cups of beer. The objective is to land the ball in the cup, and when you do, the other team must drink the beer inside.
Flip Cup
Flip Cup is another popular drinking game that involves teams of players trying to flip a cup over on its top before the other team. The catch is that the cup must be flipped by the bottom and the team must drink their beer before they can flip the cup.
Kings Cup
Kings Cup is a classic card game that involves assigning different actions to different cards. For example, a queen card might mean that everyone has to take a drink, while another might mean that the person who drew the card has to do a silly dance.
Drunk Jenga
Drunk Jenga is a fun twist on the classic game of Jenga. The rules are simple: write different tasks on each Jenga block, like "take a shot" or "tell a funny story."
When someone pulls a block, they have to do the task written on it. The game continues until the tower falls or everyone is too drunk to play.
For Zen Lovers
Spa Day at Thermëa by Nordik Spa-Nature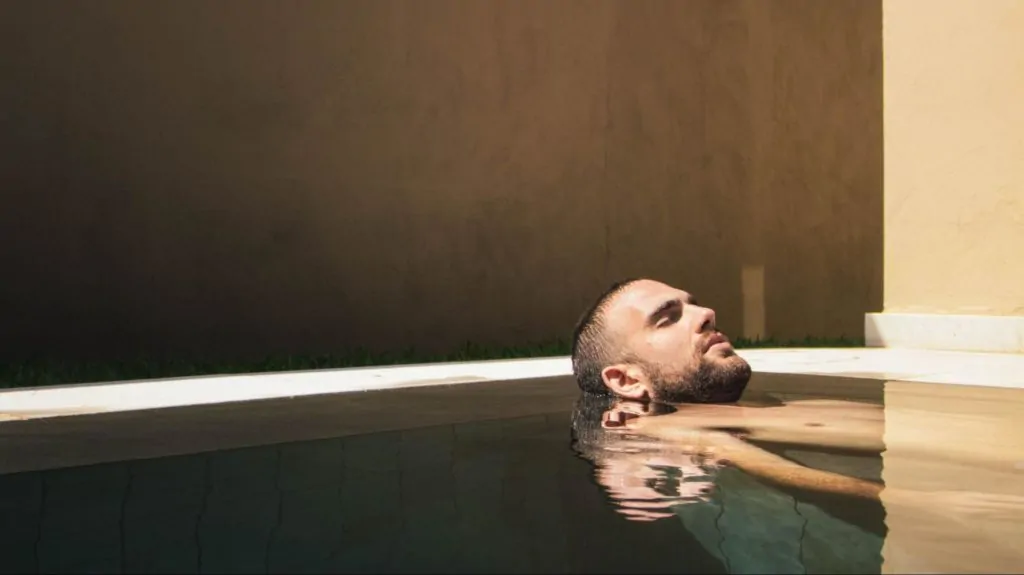 | | |
| --- | --- |
| Website | https://app.thermea.ca/ |
| Address | 775 Crescent Dr, Winnipeg, MB R3T 1X3, Canada |
| Contact Number | +1 855-284-6868 |
| Operating Hours | Everyday 8:30 AM–10 PM |
Thermëa, which is located just 20 minutes from downtown Winnipeg, provides a luxurious spa experience that draws inspiration from Scandinavian traditions.
This makes it an excellent choice for a groom and groomsman who work in a blue-collar job and could use a bit of pampering.
With a range of thermal baths, saunas, and relaxation areas, you can choose activities to help you de-stress and rejuvenate.
One of the facilities of Thermëa is the outdoor Nordic baths. These hot and cold baths are designed to improve circulation, soothe sore muscles, and provide a refreshing experience.
You can start by soaking in a hot bath, then cool off in a cold plunge pool, and repeat the process for maximum benefits.
In addition to the baths, Thermëa also offers different sauna experiences, including a traditional Finnish sauna, a dry sauna, and a eucalyptus steam bath.
Each sauna is designed to provide a unique and therapeutic experience, helping you detoxify and relax. And if you're feeling adventurous, you can even try one of the signature spa treatments, such as a massage or body wrap.
And after a day of relaxation, you can continue the bachelor party festivities with a meal at the on-site restaurant, which serves a mixture of healthy and delicious options.
Fishing Trip on Lake Winnipeg
Another peaceful option for a bachelor party is going on a fishing trip on Lake Winnipeg. It is one of the largest freshwater lakes in North America and is home to a wide variety of fish species, including walleye, sunfish, and perch.
Additionally, there are many fishing charters and guides in the area that can help you plan a fun and exciting day out on the water.
But we recommend booking a fishing trip with a reputable guide company, such as Lake Winnipeg Outfitters or Cat Eye Outfitter.
These companies offer full-day and half-day fishing trips that include all the necessary equipment, as well as an experienced guide to take you to the best fishing spots on the lake.
During your fishing trip, you'll have the opportunity to enjoy the beautiful scenery of Lake Winnipeg and the surrounding area.
And, of course, you and your friends can strengthen your bond as you indulge in your mutual passion for the great and quiet outdoors for your bachelor party. And if you're lucky, you might even catch a trophy-sized fish to brag about back home.
For Adventure-Seekers
Skydiving Over Manitoba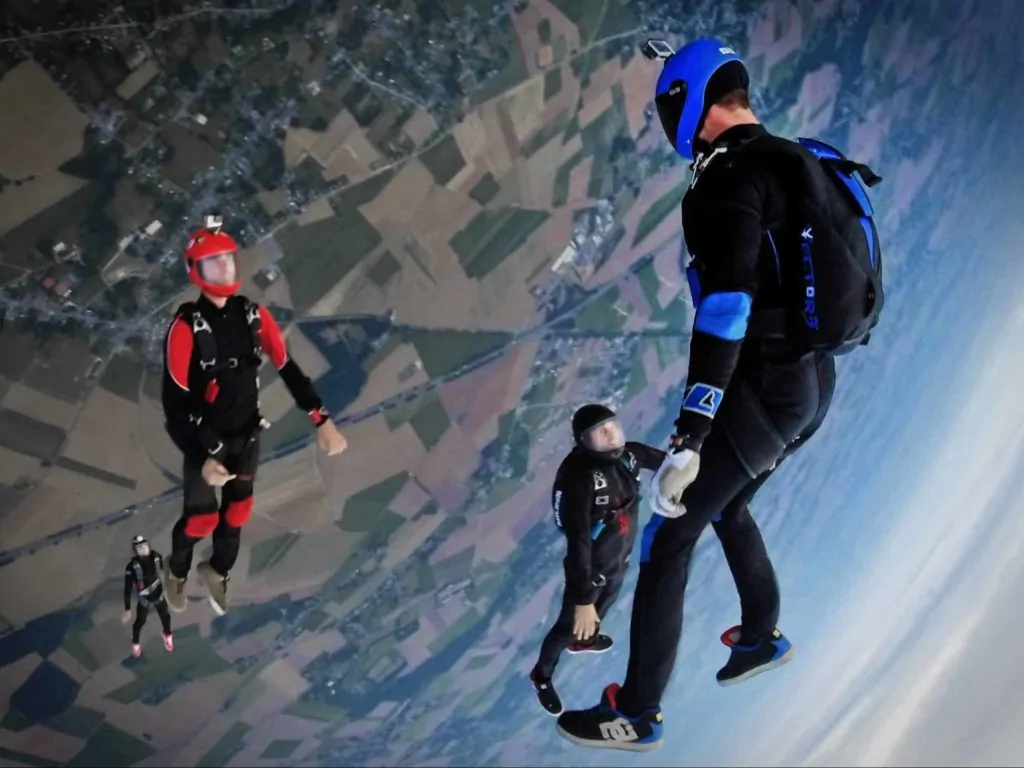 Company Name
Skydive Manitoba
Website
https://www.skydivemanitoba.com/
Address
177 Anson St, Aspen Park, MB R0C 1B0, Canada
Contact Number
+1 204-799-5867
Operating Hours
Monday 12 AM–7 PM

Tuesday Closed

Wednesday Closed

Thursday Closed

Friday 1–7 PM

Saturday 8 PM–12 AM

Sunday 12 AM–7 PM, 8 PM–12 AM
If you're looking for a once-in-a-lifetime bachelor party experience, then look no further than skydiving over Manitoba.
Just a 50-minute drive from Winnipeg, Skydive Manitoba is a popular destination for thrill-seekers who want to experience the rush of freefalling from 10,000 feet above ground level.
Imagine soaring above the city, feeling the wind rush past you as you freefall towards the earth. The adrenaline rush will be like nothing you've ever experienced before.
But don't worry, you'll be in safe hands with experienced skydiving instructors who will guide you through every step of the way.
When you arrive at the skydiving center, you'll be given a brief orientation and training session to make sure that you know what to expect during your jump.
Once you're suited up and ready to go, it's time to board the plane and ascend to your jumping altitude.
Needless to say, as you approach the jumping point, you'll feel your heart racing with excitement. Then, it's time to take the leap of faith and jump out of the plane.
It's the perfect bachelor party for a group of thrill-seekers who are looking for an unforgettable adventure.
Paintballing at Paintball Paradise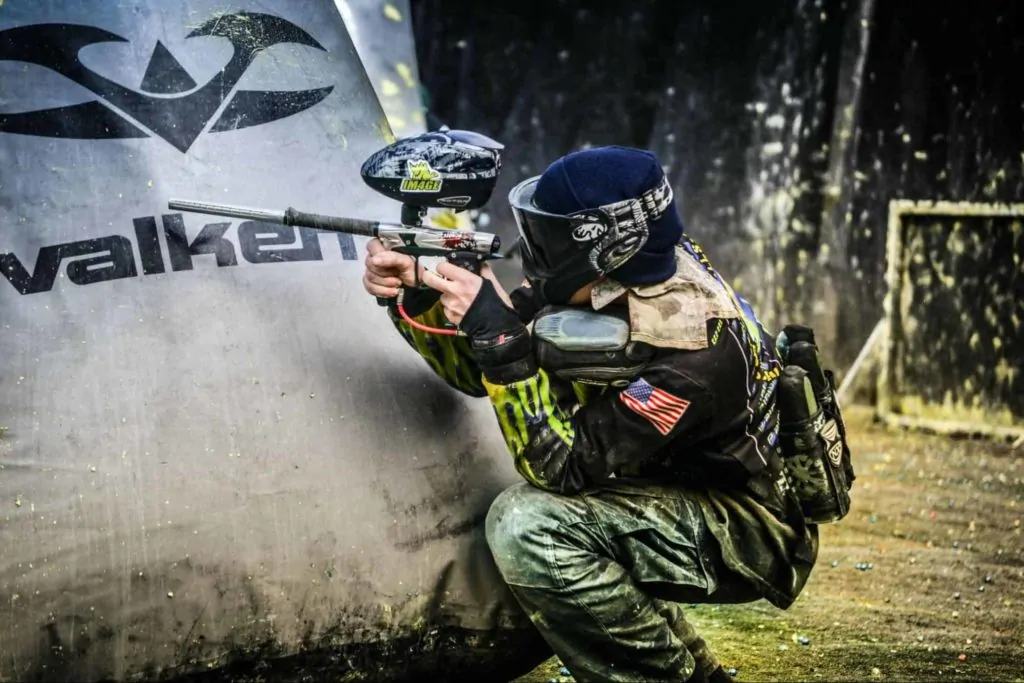 Website
https://www.paintballparadise.com/winnipeg
Address
568 Prest Ave, West Saint Paul, MB R2V 4R9, Canada
Contact Number
+1 204-338-1535
Operating Hours
Sunday 12–7 PM

Monday Closed

Tuesday Closed

Wednesday 12–8 PM

Thursday 12–8 PM

Friday 12–10 PM

Saturday 10 AM–10 PM
Another adrenaline-rush bachelor party idea is paintballing. This thrilling outdoor activity will surely get your heart racing and create unforgettable memories with your closest friends.
Paintball Paradise is located on the northern outskirts of Winnipeg and offers a range of paintballing experiences, including different game scenarios and equipment options.
One of the best things about paintballing at Paintball Paradise is the variety of game scenarios available. You can choose to capture the flag, defend the fort, or go head-to-head in a classic team death match.
The different game scenarios add an extra level of excitement to your paintballing experience and keep things fresh and exciting throughout the day.
In addition to the different game scenarios, Paintball Paradise offers various equipment to suit your needs. You can choose from standard rental equipment or upgrade to a more advanced marker for an extra fee.
It also provides safety gear, including masks and chest protectors, to ensure that everyone stays safe while enjoying the game.
Paintballing at Paintball Paradise is an excellent choice for a bachelor party in Winnipeg, as it offers a unique and enjoyable activity that will involve everyone and create lasting memories.
For Sports Fans
Hockey Game at Bell MTS Place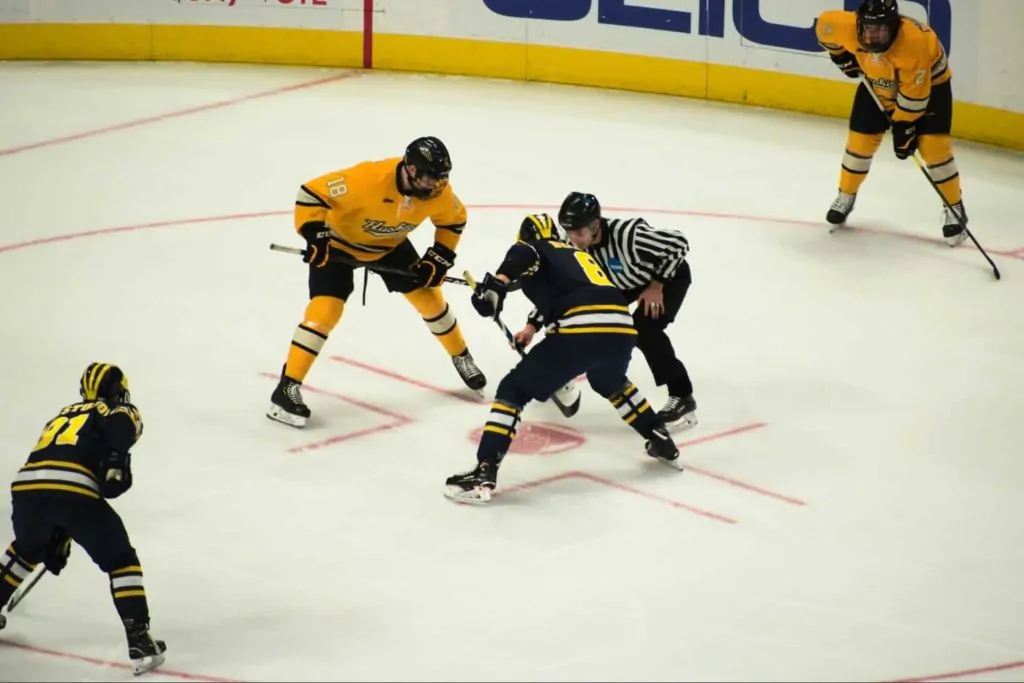 Hockey is a way of life in Winnipeg, and watching a live game is an experience that every sports fan should have. Bell MTS Place is the home of the Winnipeg Jets, and the arena is always buzzing with energy.
The arena boasts superb facilities and an incredible atmosphere that will make for an unforgettable experience.
To make the most of your bachelor party, you can book tickets in advance and secure seats in the lower bowl to get the best view of the game. It's also worth considering getting a private box if you're looking for a more luxurious experience.
The private boxes come with a dedicated host, a personal bartender, and gourmet food options, making it an excellent choice for your special occasion, like a bachelor party.
Watching a hockey game at Bell MTS Place is not just about the sport; it's also about the atmosphere. The passionate fans, the lively music, and the exciting game will have you on your feet and cheering throughout the game.
Overall, it's a fun, exciting, and memorable way to spend time with your friends and celebrate the groom-to-be. Whether you're a hockey fan or not, a night at the arena will leave a lasting impression on everyone in your group.
Golfing at Southwood Golf & Country Club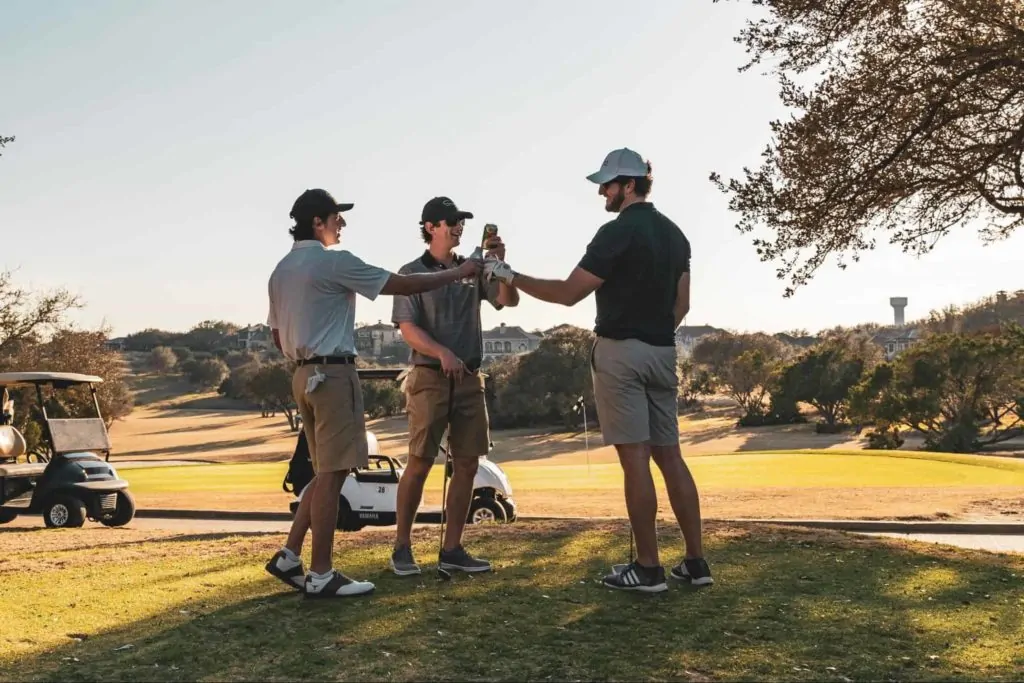 | | |
| --- | --- |
| Website | https://www.southwood.ca/ |
| Address | 80 Rue des Ruines du Monastère, Winnipeg, MB R3V 0B1, Canada |
| Contact Number | +1 204-269-7867 |
| Operating Hours | Everyday 7 AM–11 PM |
Southwood Golf & Country Club is located south of Winnipeg and is one of the premier golf courses in the region. The club boasts over 18 courses, all with a challenging and scenic layout that is perfect for golfers of all skill levels.
But what makes golfing at the country club such a great bachelor party idea? First of all, it's a fun and social activity that allows you and your buddies to bond over a shared interest.
Second, the courses are surrounded by stunning natural beauty, providing a beautiful backdrop for your golf day.
And last but not least, Southwood Golf & Country Club offers a range of amenities, including a clubhouse and dining options, making it a one-stop-shop for all your bachelor party needs.
Go-karting at Speedworld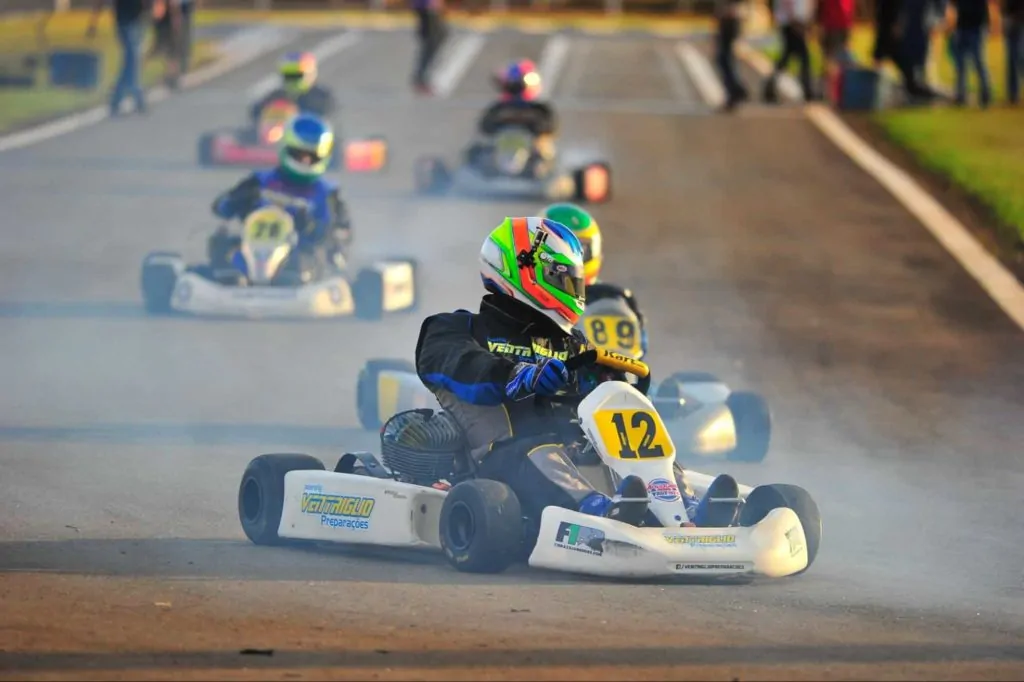 | | |
| --- | --- |
| Website | https://www.speedworld.ca/ |
| Address | 575 Berry St, Winnipeg, MB R3H 0S2, Canada |
| Contact Number | +1 204-774-5278 |
| Operating Hours | Everyday 11 AM–11 PM |
Speedworld is where you can experience the rush of go-karting on a professionally-designed track. It is also a popular destination for anyone looking for high-speed, rip-roaring fun.
With various race karts to choose from, you can customize your experience to fit your bachelor party attendee's preferences.
One of the best things about go-karting at Speedworld is that it's accessible to everyone, regardless of driving experience level. The karts themselves are easy to operate, with simple controls that anyone can learn in just a few minutes.
Once you're out on the track, you'll quickly discover just how thrilling go-karting can be. Every lap will be an adrenaline-fueled adventure with tight turns, high-speed straightaways, and challenging obstacles.
And with multiple races available, you can compete against your friends to see who's the fastest driver on the track.
And don't worry, safety is always a top priority at Speedworld. The facility is equipped with the latest safety equipment and procedures, ensuring that the groom and the groomsmen can have fun without worrying about getting hurt.
All in all, go-karting at Speedworld is a fantastic bachelor party activity that's sure to be a hit with everyone in your group.