15 Places in Winnipeg to Help Spice up Your Instagram Feed
Likes and comments make us feel validated and beautiful. With a good background, anyone can look pretty—even if you're aesthetically disabled.
We've got 15 places in Winnipeg to help you look your best for your family, friends, and stalkers!
1. The English Garden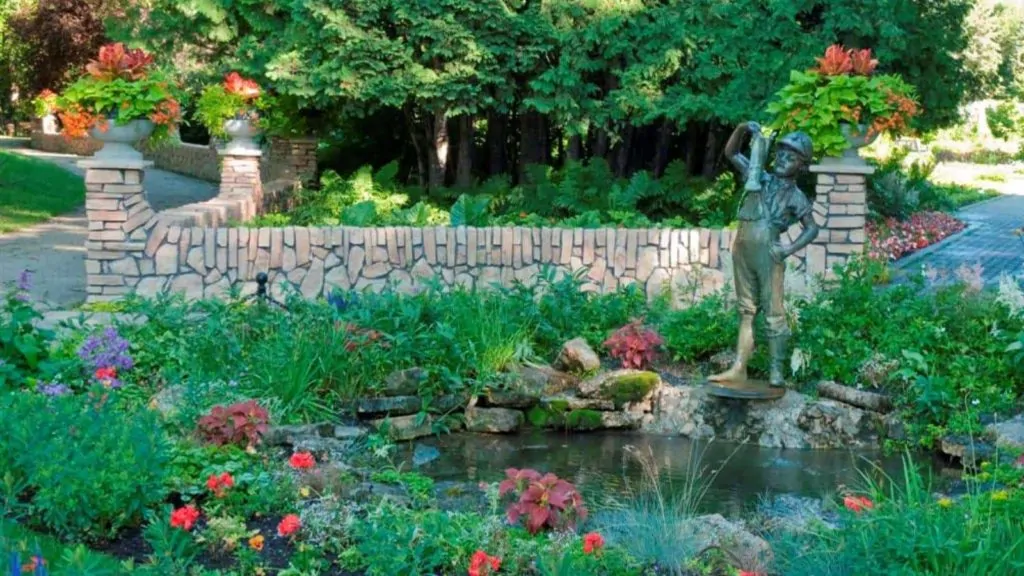 The A in Assiniboine Park stands for "aesthetic". You can find the English Garden inside the park, along with its well-maintained landscapes and colorful flowers.
The nature-y background ensures that you don't really need to think about your pose—you'll look pretty either way.
The garden's vibrant floral displays provide a kaleidoscope of colors, from the vibrant spring tulips to the summer's stunning roses.
With the flowers changing every season, you can afford to come back throughout the year and your followers won't even realize that it's the same place.
The English Garden also boasts charming gazebos and elegant fountains. Rain or shine, on dates or solo, these architectural elements will definitely spice up your photos.
Lots of natural light filter through the garden's trees and open spaces too, ensuring flawless lighting conditions that will compliment your fit and your face.
| Address | Contact Details | Hours |
| --- | --- | --- |
| 460 Assiniboine Park Dr, Winnipeg, MB R3P 2N7, Canada | +1 204-927-6000 | 9:00 AM to 6:00 PM (Everyday) |
2. The Cube Stage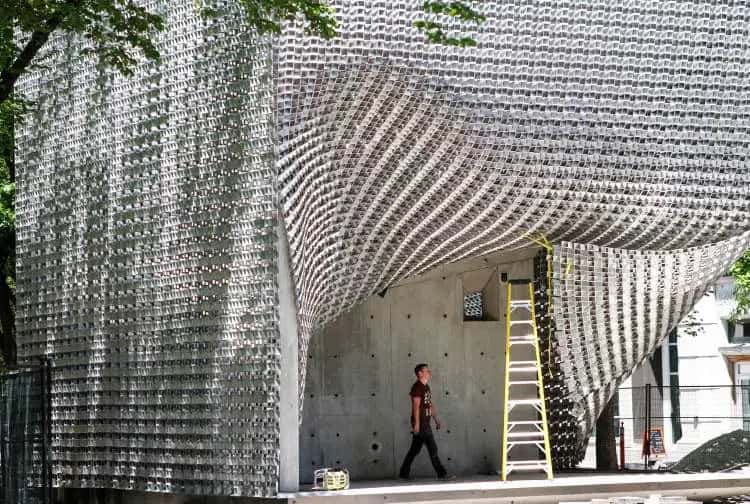 The modern and geometric architecture of the Cube Stage offers the perfect blend of artistry and urban aesthetics for capturing captivating photos. Nothing says "city life" like posing under a concrete cube.
The cube may not be the most exciting shape, but pose at the deformed part of the structure and it'll naturally bring people's eyes toward you.
Bands and other performers are great photo subjects too. If you decide to go and there's someone playing, taking some pictures will help add some energy and dynamism to both the venue and your Instagram feed.
| Address | Contact Details |
| --- | --- |
| 124 King St, Winnipeg, MB R3B 1H9, Canada | +1 204-942-6716 |
3. Mere Hotel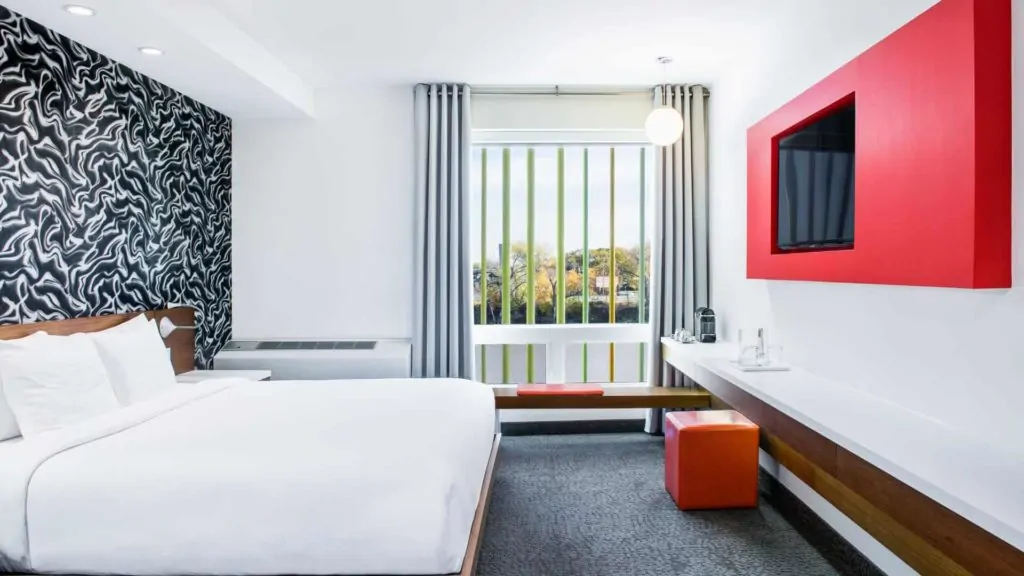 The rooms at the Mere Hotel look great, but the view of Winnipeg that it gives is what we're really after.
We'd say the rooms are minimalist and sleek, making them perfect for date setups or small hotel parties. Small things like balloons or rose petals sprinkled on the bed are enough to make your followers say "WOW"!
If you pose by the window though, you'll get the best moody shots you'll ever take. Picture sitting by the windowsill and pretending you're sad or missing someone.
| Address | Contact Details | Average Room Price |
| --- | --- | --- |
| 333 Waterfront Dr, Winnipeg, MB R3B 0V1, Canada | +1 204-594-0333 | $170 CAD per night |
4. Promenade Brasserie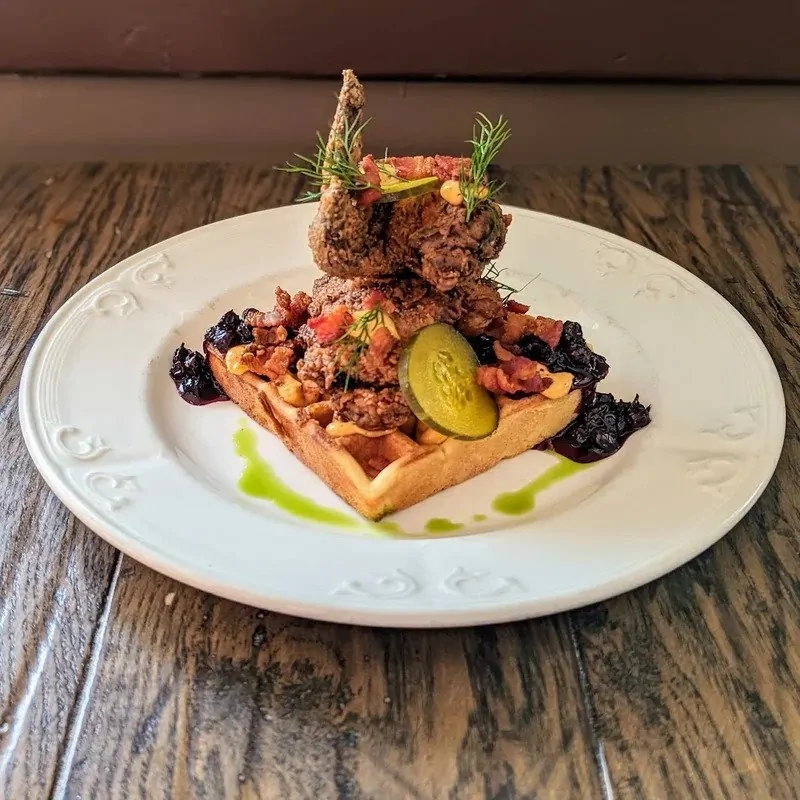 Food shots are the easiest, lowest-effort shots you can take on Instagram. The Promenade Brasserie is best known for its beautiful plating and, of course, delicious menu.
The place itself looks great too, looking vintage-like with its soft lighting and antique furniture. Mixed with intimate seating and a cozy atmosphere, this restaurant is also great for capturing those wholesome, candid moments with your friends.
Address
Contact Details
Hours
Must-Try
Price Range
130 Provencher Blvd, Winnipeg, MB R2H 0G3, Canada
+1 204-237-6414
9:00 AM to 10:00 PM (Wednesday, Thursday, Sunday)

9:00 AM to 11:00 PM (Friday, Saturday)

Closed (Monday, Tuesday)

Chicken and Waffles

Smash Burger

$$ - Cheap
5. Saint Boniface Cathedral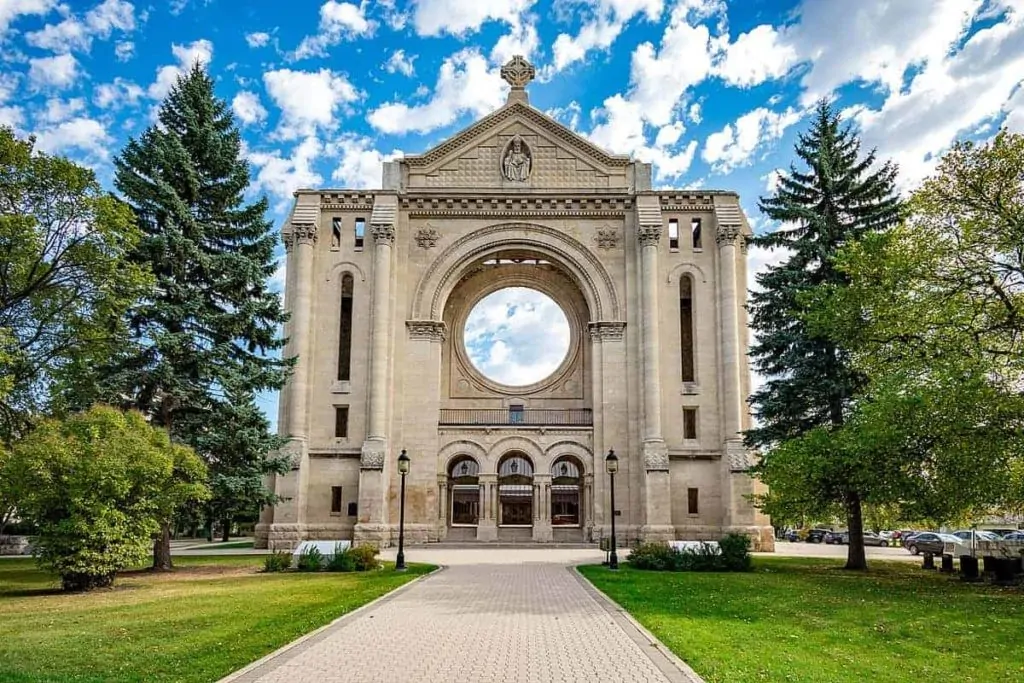 Whether you're a devout Christian or a critical Atheist, you can't deny that Saint Boniface Cathedral's architecture is a beaut. The cathedral's giant circle creates a grand backdrop that'll make your friends jealous.
The interior is just as beautiful, featuring stained glass windows and huge ceilings that can look like either a horror movie or the work of God, depending on what filters you use.
The sunlight shining through the stained glass looks absolutely incredible and compliments the nooks and crannies of the cathedral. We suggest going during the afternoon to get the best angles.
While the place is closed after 4:30 PM, you can still loiter around outside for as long as you want. Wait till sunset and pose by the entrance to get that nice sunkissed look.
Address
Contact Details
Hours
180 Av. de la Cathedrale, Winnipeg, MB R2H 0H7, Canada
+1 204-233-7304
8:30 AM to 12:00 PM, 1:00 PM to 4:30 PM (Weekdays)

Closed (Weekends)
6. Canadian Museum for Human Rights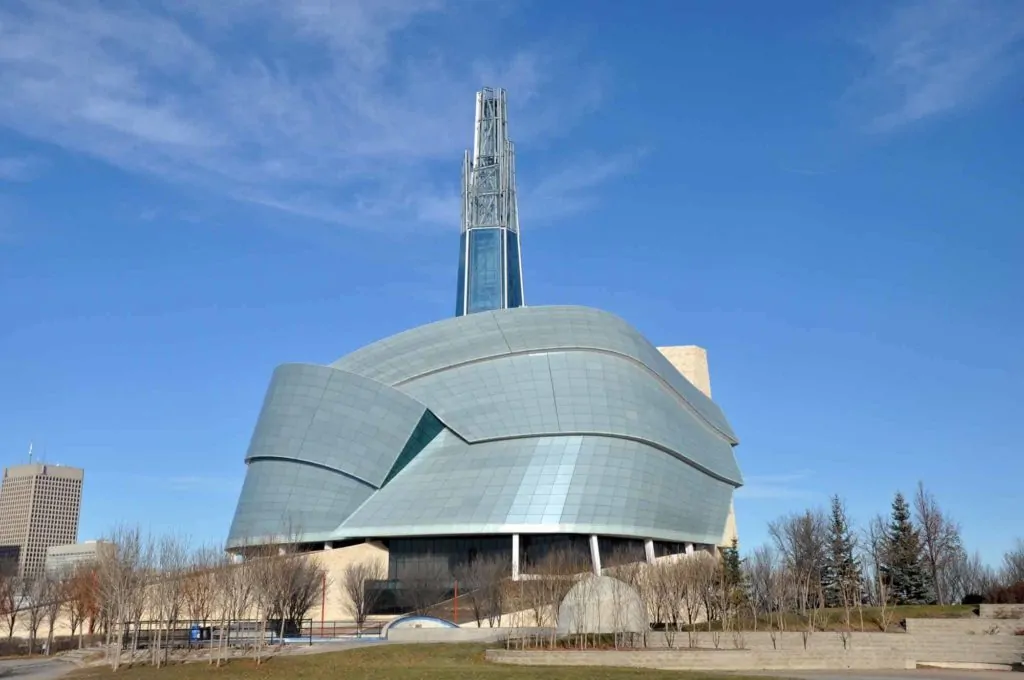 The Canadian Museum for Human Rights is not just a great museum, but also a visually stunning location where every corner provides a unique backdrop for your photos.
The unique silhouette of the museum against the sky or the reflections on its glass panels make for dramatic and eye-catching shots. We suggest posing from afar to really capture the entire structure's design.
The Tower of Hope at the center of the building provides a great view of Winnipeg too. It's also the part of the museum that gets the most sunlight, so it's the best place to take selfies or portrait shots.
Address
Contact Details
Hours
85 Israel Asper Way, Winnipeg, MB R3C 0L5, Canada
+1 877-877-6037
10:00 AM to 5:00 PM (Tuesday to Thursday, Weekends)

10:00 AM to 9:00 PM (Friday)

Closed (Monday)
7. Trappist Monastery Provincial Heritage Park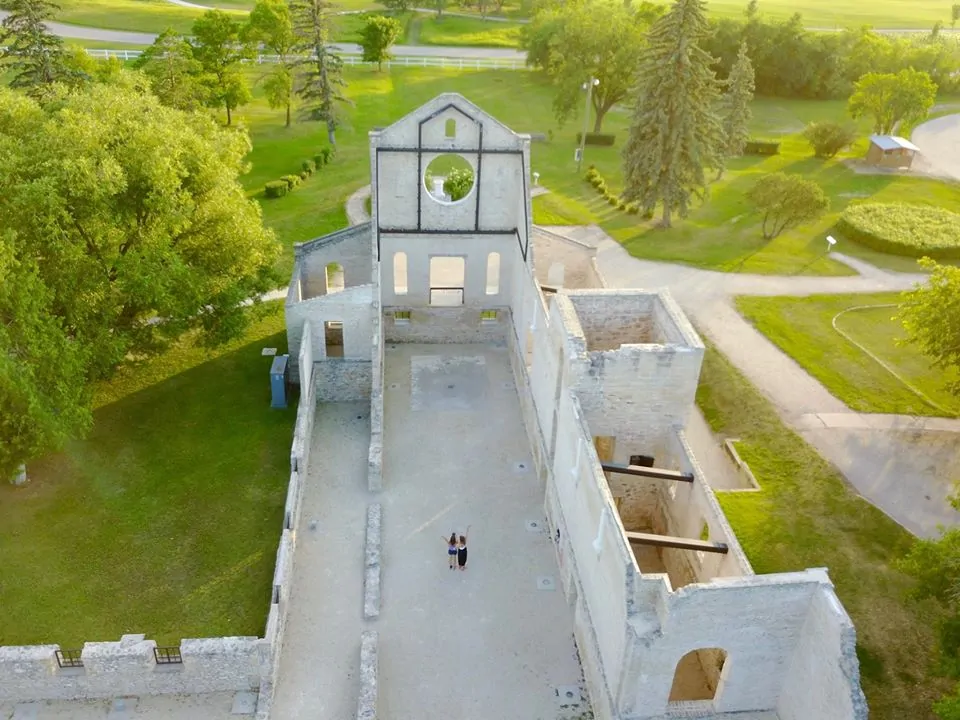 Tranquil and historic is what the Trappist Monastery Provincial Heritage Park is about. It offers a perfect blend of natural beauty, historic architecture, and peaceful surroundings, making it heaven on earth.
The park's lush greenery, serene ponds, and enchanting walking trails create a scenic backdrop that'll make even your grandma look like a professional photographer.
We'd say the best part about this park is the Trappist Monastery Ruins, which are the remains of an old burned-down church. It can give off some creepy vibes, but the photos look so good and can add a bit more substance to your Instagram feed.
| Address | Contact Details |
| --- | --- |
| 80 Rue des Ruines du Monastere, Winnipeg, MB R3V 0B1, Canada | +1 204-945-6784 |
8. Esplanade Riel Footbridge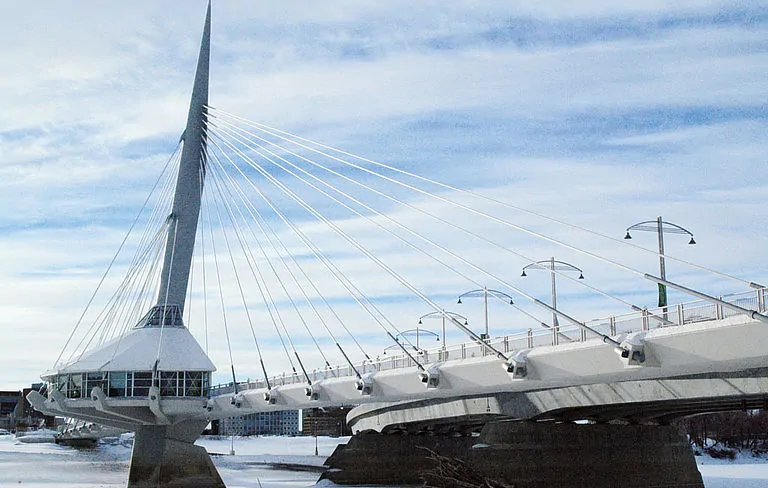 The Esplanade Riel is a unique-looking footbridge, mostly because of the semi-circular plaza overlooking the Red River. Inside the plaza are some common areas and a restaurant—the highlight of the bridge.
Restaurants open and close every few months, with none lasting more than a year. Whenever one is open, the dining view is crazy and will give you post-worthy shots.
The view shows the Red River's famous sparkly water, making taking pictures near-effortless.
If you want a serene atmosphere, wait till the river is clear of any boats. If you want a more energetic shot that shows a lively Winnipeg, wait for the yachts and small boats to appear.
| | |
| --- | --- |
| Address | Winnipeg, MB, Canada; near the Canadian Museum for Human Rights |
9. Art City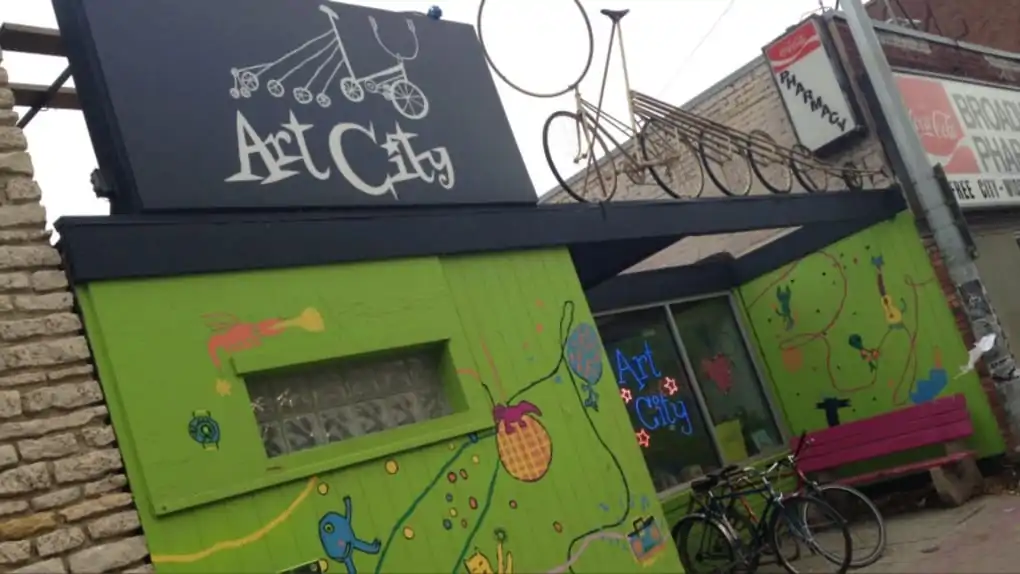 Art City is an absolute treasure trove for capturing mesmerizing photos. It's a vibrant community art center, featuring an array of visually captivating backdrops composed of artworks made by members of the community.
The dynamic murals that adorn its walls are bursting with vibrant colors and bold designs, each telling a special story. People put up and take down artwork all the time, making each visit different.
Each artwork is special, so you get to choose the mood and atmosphere of your photos by approaching the art you like. You can also take amazing panoramic shots to capture the chaos of the place, which is still pretty cool to look at.
Try asking a friend to take a shot of you facing the artwork. It'll highlight whatever you're looking at while still letting you be part of the photo.
Address
Contact Details
Hours
616 Broadway, Winnipeg, MB R3C 0W8, Canada
+1 204-775-9856
3:30 PM to 7:30 PM (Monday to Saturday)

Closed (Sunday)
10. Graffiti Gallery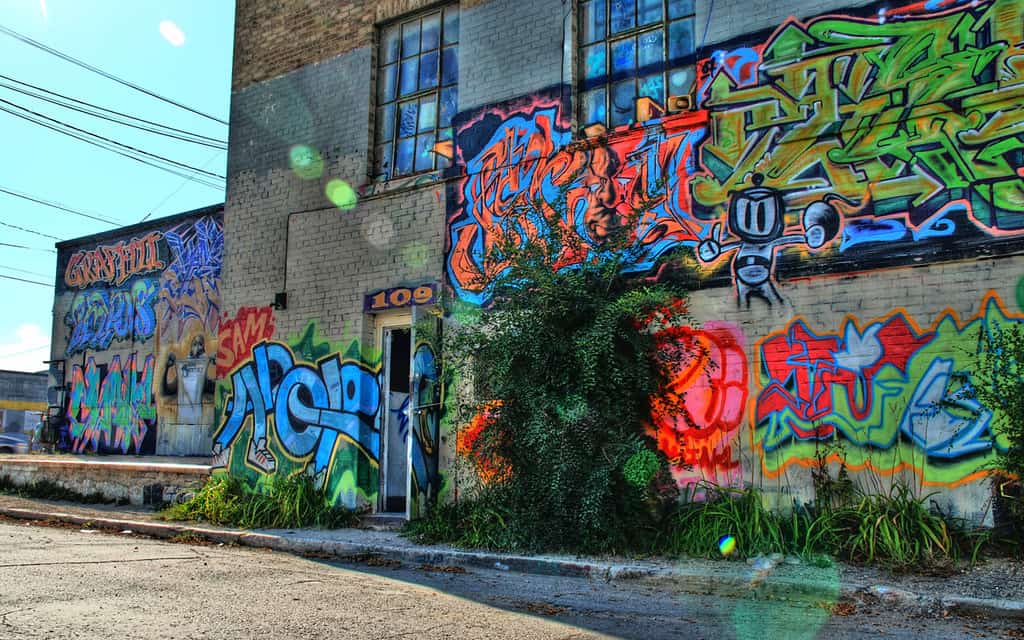 Graffiti is a city's way of expressing itself, and there's a place called the Graffiti Gallery that captures all of Winnipeg's moods. The walls are often being cleaned and replaced or just drawn over by graffiti artists to keep the gallery fresh.
Inside the gallery, all sorts of murals can be found. Gang tags, thought-provoking designs, phrases, and even collages made from trash adorn the walls.
Try to get here early since the place is usually packed all day, every day.
Address
Contact Details
Hours
109 Higgins Ave, Winnipeg, MB R3B 0B5, Canada
+1 204-667-9960
12:00 PM to 4:00 PM (Monday, Tuesday, Thursday to Saturday)

12:00 PM to 4:00 PM (Wednesday)

Closed (Sunday)
11. Hecla Island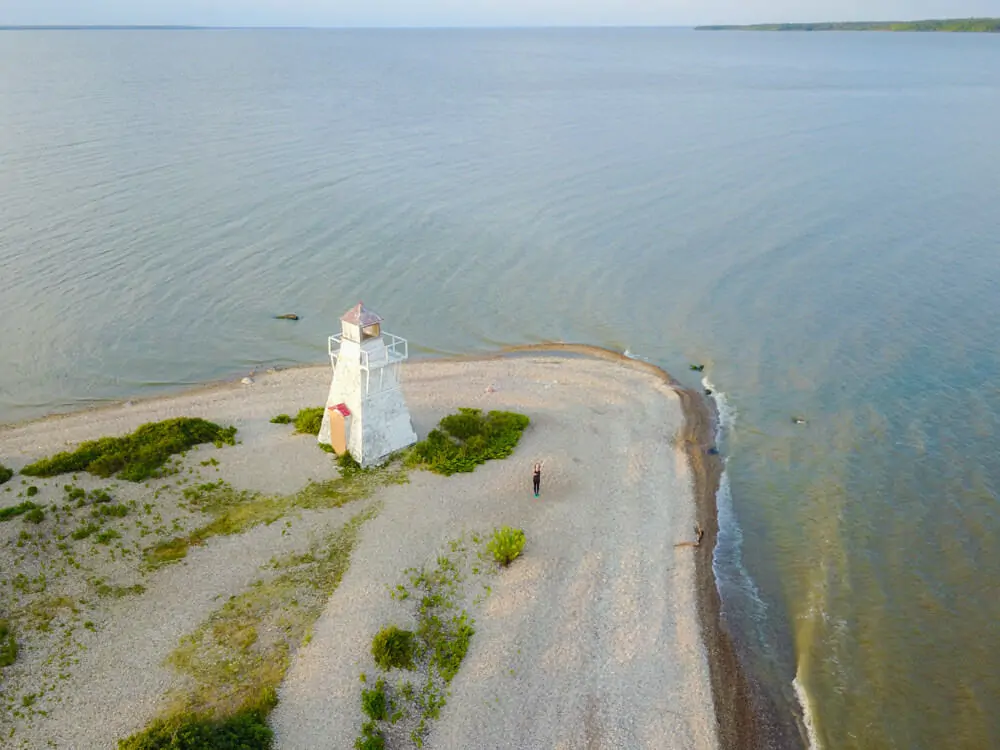 Characterized by its Icelandic structures, Hecla Island is both great for trips and your photos. The most recognizable structure is the Hecla Lighthouse, which overlooks the clear waters of Lake Winnipeg.
If you try to imagine Midsommar but in a beach setting, that's what Hecla Island looks like. The historic buildings have the same form factor and can provide a bit of spice to your shots.
Not to mention, the pebbly shore makes for a great campsite. Come here with your friends for some spring break getaway vibes and wholesome group shots.
Architecture fans will appreciate the buildings' well-kept state too, with new coats of paint applied every few years. You can obviously tell these have been here for hundreds of years, but they look so new that it's creepy in a good way.
Address
Contact Details
Manitoba R0C 2R0, Canada
204-945-6784

Toll-free: 1-800-214-6497
12. Pine Point Rapids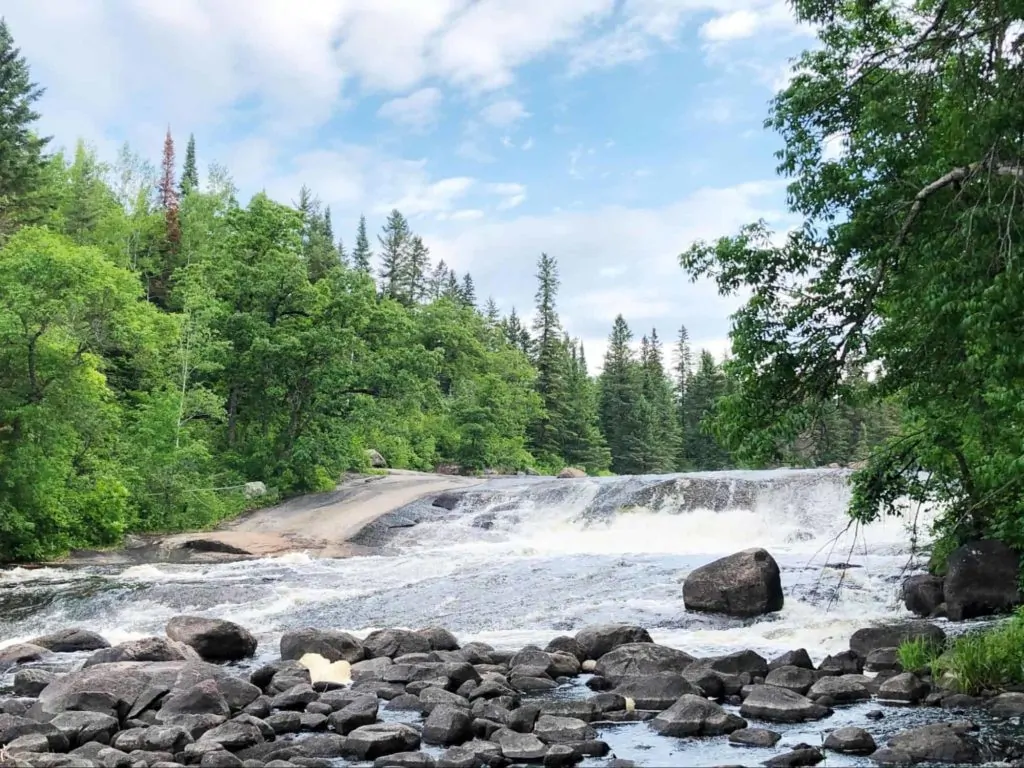 The highlight of Pine Point Rapids is its roaring stream decorated with beautiful rocks and lively-looking pine trees. This place can be enjoyed by just about everyone: swimmers, hikers, fishers, and of course, photographers.
Pine Point Rapids is an 8.2 km hike away from Whiteshell, featuring a set of rapids and small waterfalls. Night or day, the place looks just as stunning in photos as in real life.
Pose by the small waterfalls if you want some great shots. The rocks make the water ripple, giving it a bit of character compared to boring, calm waters.
You can also tube down the rapids with your friends to get some neat action shots, showing your followers how sociable you are.
| Address | Contact Details | Hours |
| --- | --- | --- |
| MB-307, Oakbank, MB MB R0E, Canada | +1 204-945-3744 | Open 24/7 |
13. Steep Rock Beach Park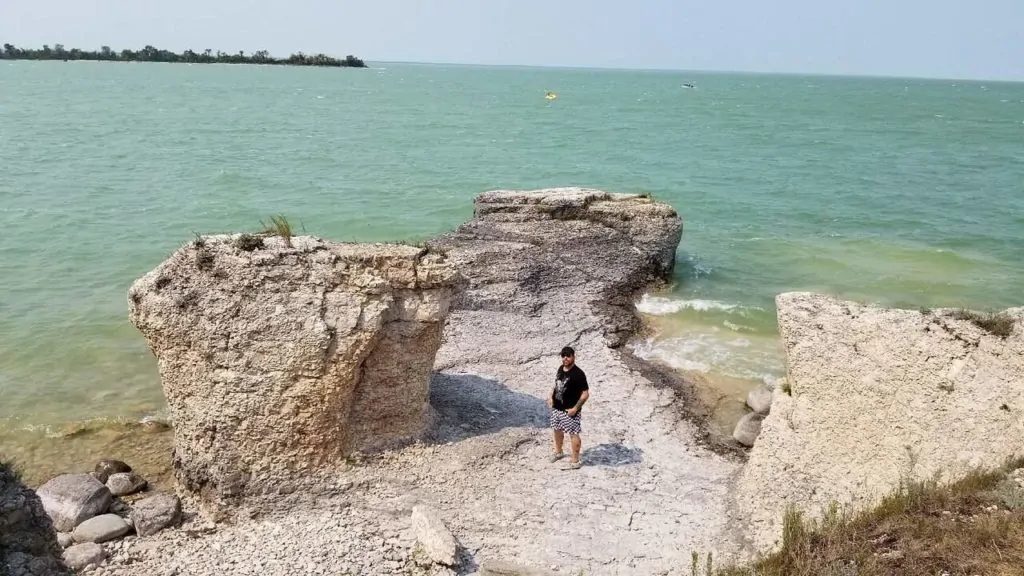 Experiment and play around with angles at Steep Rock, where tall miniature cliffs decorate the shoreline. People love daring, daredevil shots and these are easy to achieve without actually putting yourself in any danger.
The rocks are short enough to climb, and with a bit of angle play, you can get some amazing shots.
Stand or sit at the edge of one of these rocks and have a friend take a photo from below. Tell them to hide the part where the rock meets the ground so it looks like you're hundreds of meters above the shoreline.
| Address | Contact Details | Hours |
| --- | --- | --- |
| NW 2-29-10W, Steep Rock, MB R0C 2Y0, Canada | +1 204-768-0050 | 9:00 AM to 9:00 PM (Everyday) |
14. Half Moon Diner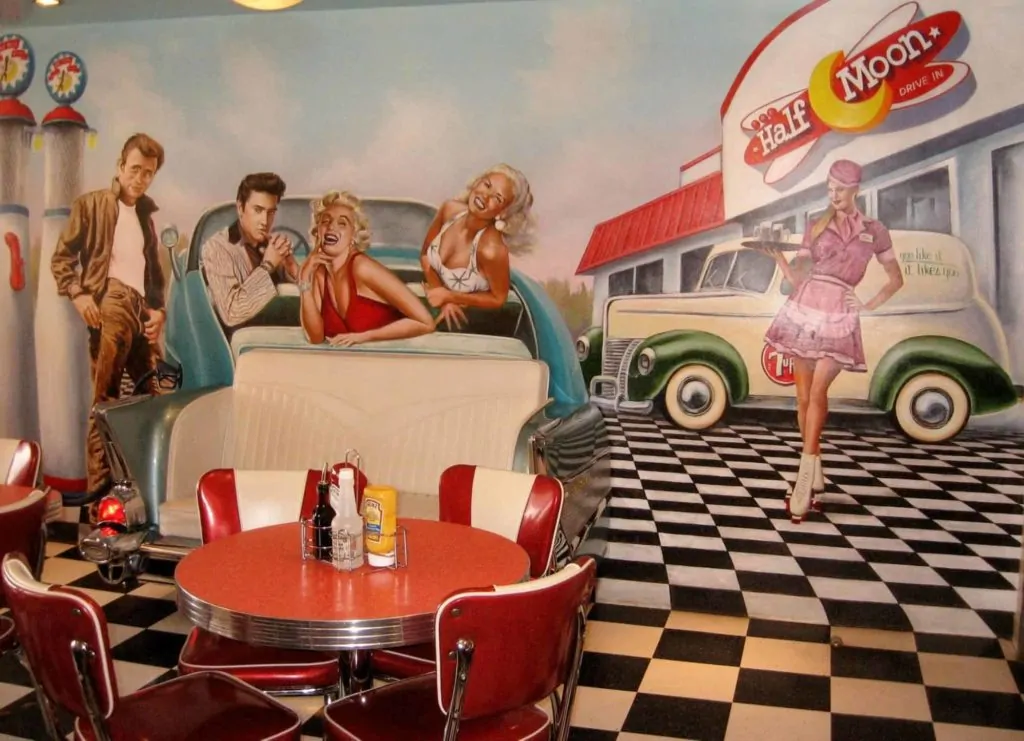 Half Moon Diner transports you back to your grandparents' good old days (minus the wars). The place is a blend of retro and 1930s, meaning it's filled with color and old-school elements.
Like in most diners of yesteryear, milkshakes are Half Moon's specialty, both tasting and looking better than anything else on the menu.
The best time to come would be during the day since the sunlight compliments the diner's vintage elements very well.
Address
Contact Details
Hours
Must-Try
Price Range
6860 Henderson Hwy, Gonor, MB R1C 0E1, Canada
+1 204-757-2517
11:00 AM to 11:00 PM (Everyday)
Deluxe Milkshakes

Poutine

$ - Very Cheap
15. Whiteshell Provincial Park Lakes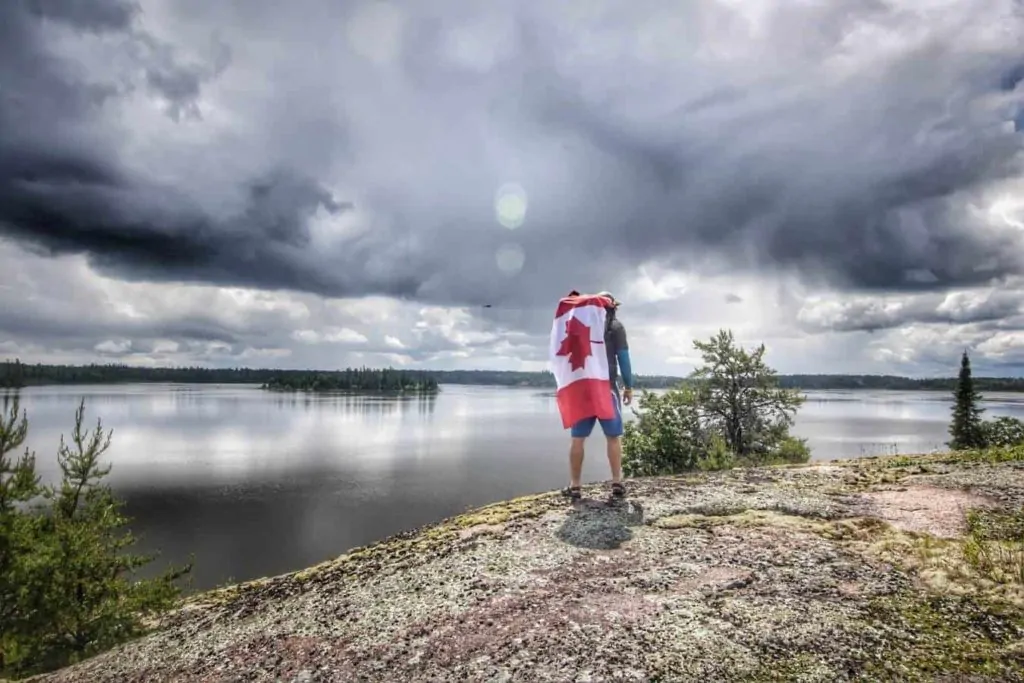 The many lakes in Whiteshell Provincial Park provide great cliff-diving shots, with cliffs found all throughout the park's shores. If you don't feel like diving, you can also opt to sit or stand at the edge to show your followers how hardcore you are.
Our personal favorite is the cliff by Nutimik Lake since the water is a pleasant-looking blue and is safe enough that we can't accidentally dive head-on into a rock. It's also a popular campground, providing the perfect venue for group and nature shots.
| Address | Contact Details | Hours |
| --- | --- | --- |
| Hwy 1, Eastern Manitoba, MB R0E 0N0, Canada | +1 866-626-4862 | Open 24/7 |