8 Quirky Winnipeg Restaurants with Some Odd Food
Winnipeg is a very colorful city, and its restaurants are just as colorful. Throughout our years eating out, we've tried some things we thought had no right existing.
If it's weird things you want, then these are 8 of Winnipeg's quirkiest restaurants. These are the places where the weird food wasn't just served for the sake of being unique, but actually tasted good too!
1. Jennifer's Restaurant-Picnic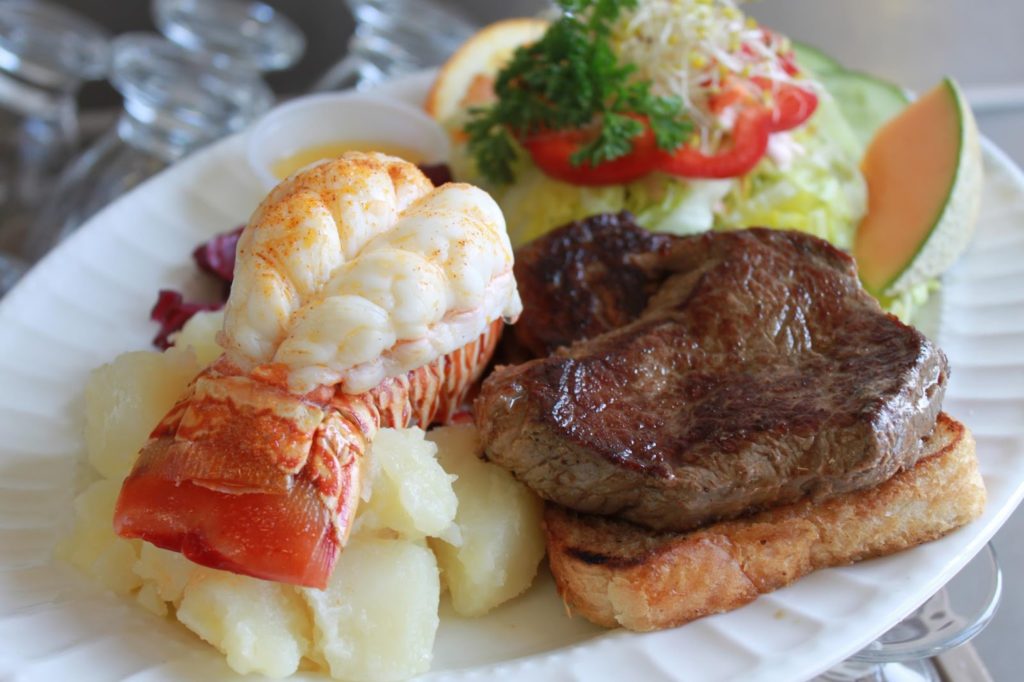 Jennifer's is Winnipeg's special Australian-themed restaurant. Australia is known for some pretty weird things, and the food is no exception.
The camel burger and alligator grilled cheese are just some of the weird stuff we've tried at Jennifer's. Every single menu item seemed so unusual that we had to ask if the food names were accurate!
If you're open-minded enough to try anything from the menu though, then you'll find out why this place is still in business. Everything tastes amazing and will make you want to try out the rest of the menu!
Our favorite was the alligator grilled cheese, which had a bit of a fishy flavor that tasted really good with the cheese. While we were taken aback a bit at first, it's since become one of our weekly takeout staples!
2. Dreamland Diner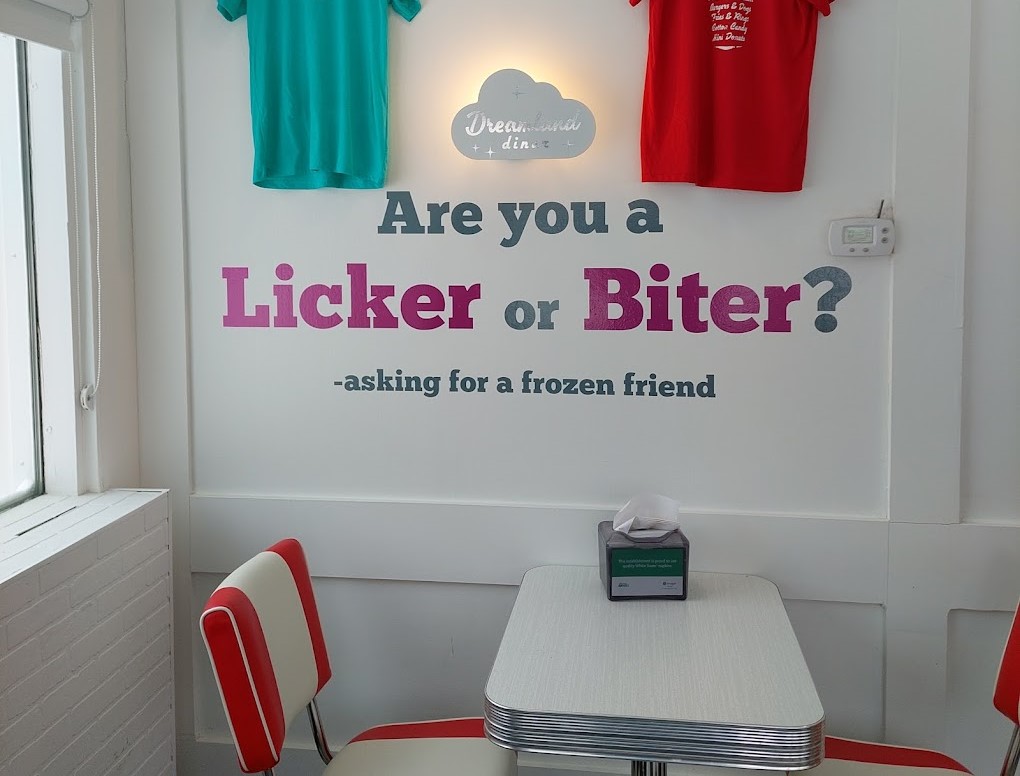 If you're the type of person to mix beef and ice cream, then Dreamland Diner welcomes you with open arms. Some of the desserts here are mixtures straight out of a fever dream, like the s'more poutine!
Of course, we were pleasantly surprised to find that everything sold here is more than edible. In fact, we even felt empowered to recommend the place to some of our friends!
There were one or two items we didn't really like, but none of the desserts rank less than a 6/10 in our books.
If you happen to not like Dreamland's special items, then there are normal stuff sold too! Our favorite was the red velvet cake sold with a side of ice cream.
Address
2615 Portage Ave, Winnipeg, MB R3J 0P7, Canada
Contact Details
+1 204-504-6000
Hours
12:00 PM to 9:00 PM (Monday, Tuesday)

12:00 PM to 10:00 PM (Wednesday to Sunday)

Menu
https://www.dreamlanddiner.com/menu
Must-Try Items
Poutine Dog

Preggo Dream Ice Cream

S'more Poutine

Price Rating
$ - Cheap
3. Boogie's Diner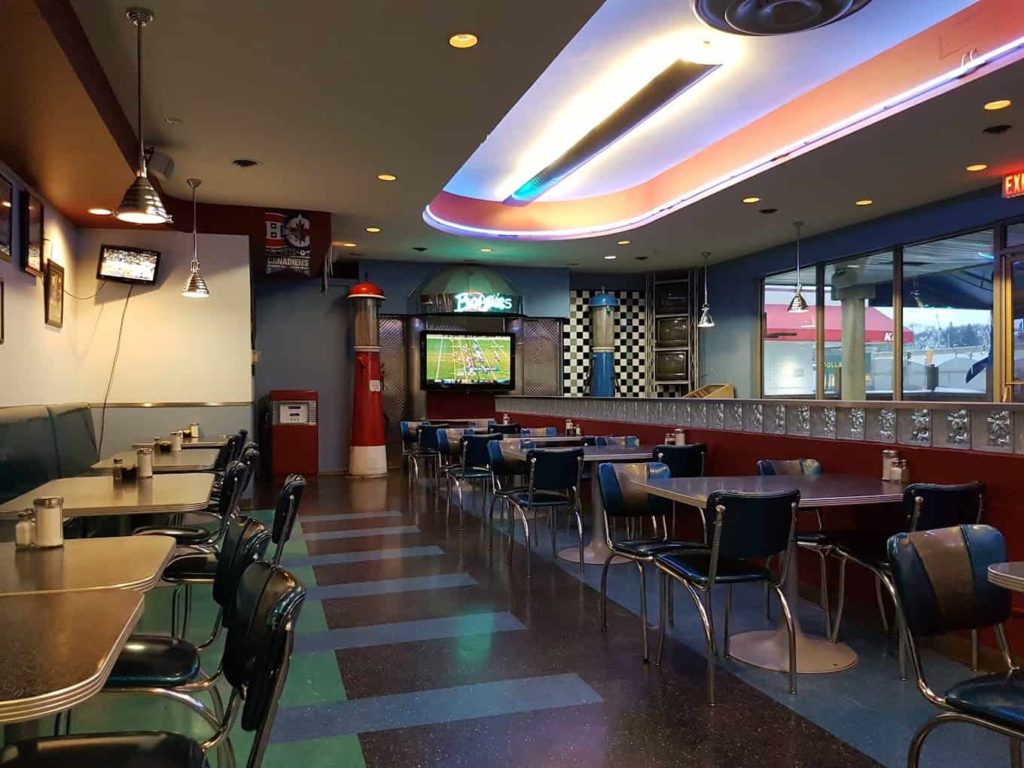 Boogie's Diner is one of Winnipeg's many vintage-themed restaurants, but what sets it apart is its weird platters. The one we tried had eggs, sausages, and these lollipop-shaped pancakes with mayonnaise in them.
The pancake pops tasted pretty good, but we won't lie about scrunching our faces on the first bite. After a few more bites though, we slowly found ourselves kind of addicted to the weird taste.
All the other normal menu items taste good too, but we think even those have a bit of a gimmick to them. The serving sizes are food challenge-sized huge, and we guarantee that it'll take three people to finish a single order.
Address
1155 Main St, Winnipeg, MB R2W 3S4, Canada
Contact Details
+1 204-586-6599
Hours
9:00 AM to 1:00 AM (Sunday to Wednesday)

9:00 AM to 2:00 AM (Thursday to Saturday)

Menu
https://www.boogiesdiner.org/menu-1
Must-Try Items
The North-ender

The Finish Line

Price Rating
$$ - Average
4. Red Top Drive Inn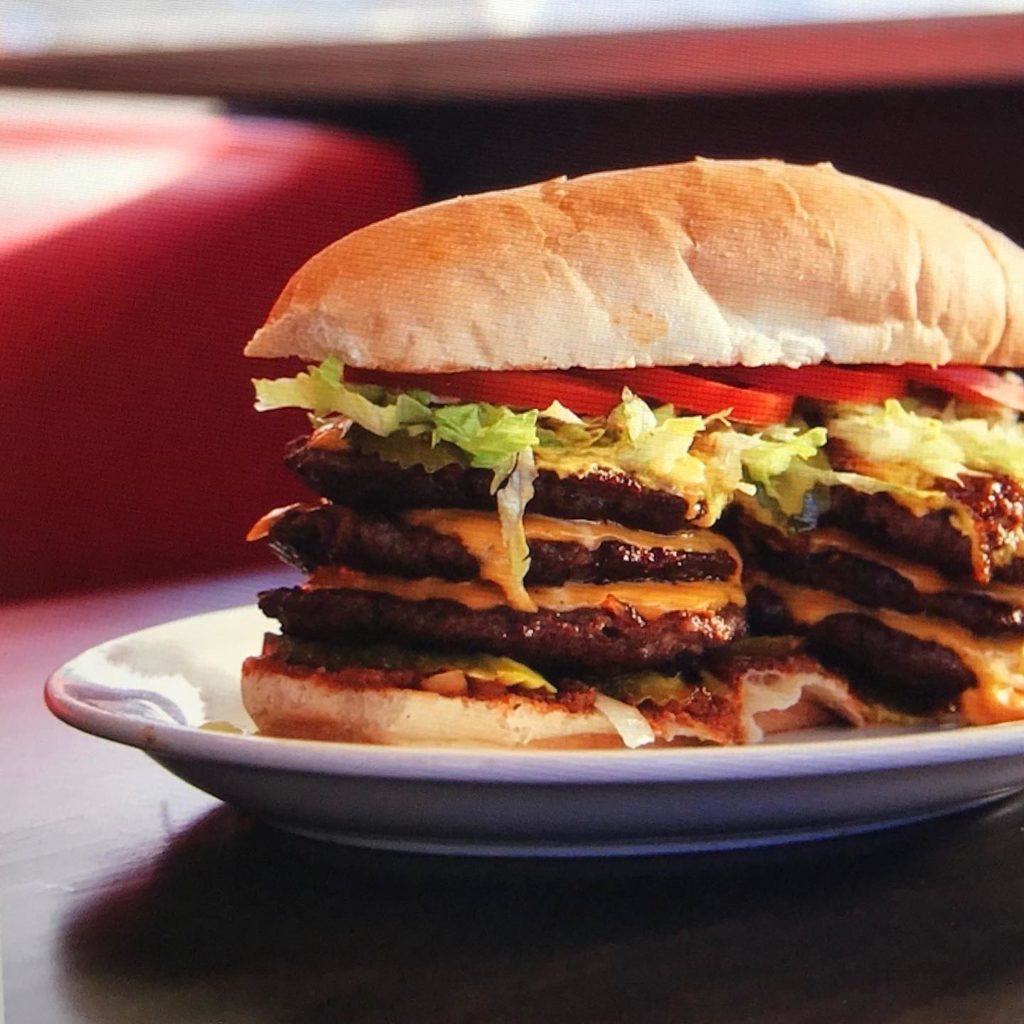 The Red Top Drive Inn's monster burger is no joke. It's six huge patties crammed into a giant burger with enough vegetables to start your own farm.
The restaurant has been around since the 60s, and we sort of saw why when we started receiving our orders. Single orders looked even more like food challenges than the ones at Boogie's, which made it a real challenge to eat.
Red Top doesn't compromise on the flavor though, and it's actually the one thing that helped us finish our orders. Everything tasted good enough that our stomachs sort of forgot they were at full capacity.
Address
219 St Mary's Rd, Winnipeg, MB R2H 1J2, Canada
Contact Details
+1 204-233-7943
Hours
8:00 AM to 8:00 PM (Monday to Thursday)

8:00 AM to 9:00 PM (Friday, Saturday)

9:00 AM to 2:00 PM (Sunday)

Menu
https://www.redtopdriveinn.com/menu
Must-Try Items
Monster Burger
Price Rating
$$ - Average
5. Fatburger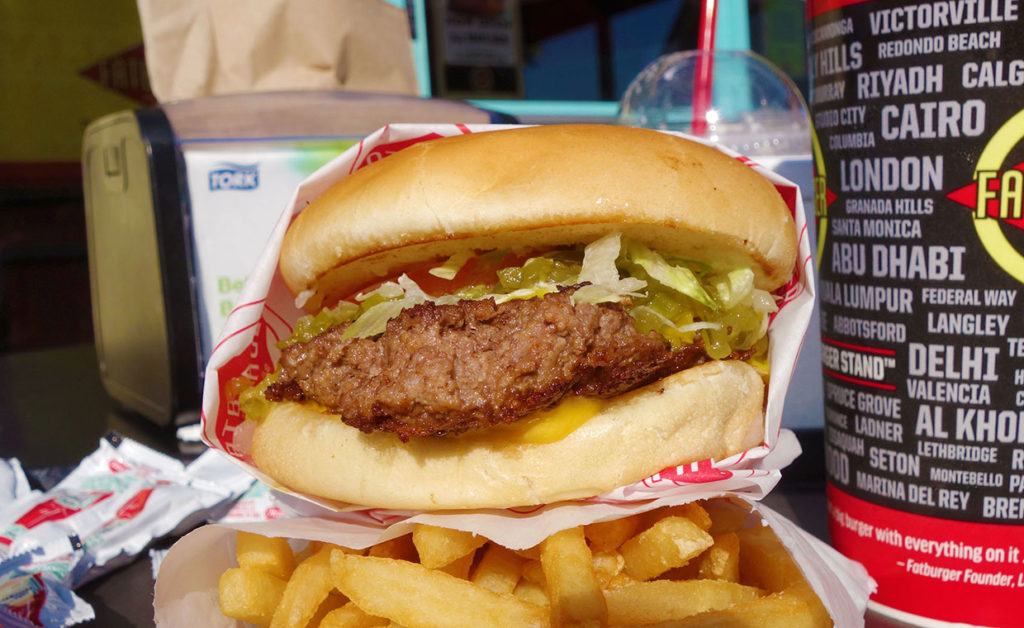 Fatburger is another monster-portioned restaurant, specializing in its XXXL burger. It's 2 lbs of meat in a bun filled with just as much cheese.
Having experienced the size of this thing, we're confident that anyone who isn't a marathon runner will have a heart attack on the spot. It even tastes good enough that you can easily eat more than your stomach can handle!
The most surprising thing though, is that the XXXL burger isn't even the restaurant's hardest thing to eat. The Fatburger is even bigger and can easily feed you for two days.
If you think you can down meat that weighs as much as a newborn baby, then Fatburger is the perfect place for you.
Address
Tuxedo: 640 Sterling Lyon Pkwy #1, Winnipeg, MB R3P 1E9, Canada

Rougeau: 1524 Regent Ave W, Winnipeg, MB R2C 3B4, Canada

Contact Details
Tuxedo: +1 204-453-2428

Rougeau: +1 204-654-4836

Hours
Tuxedo: 11:00 AM to 9:00 PM (Everyday)

Rougeau: 8:00 AM to 9:00 PM (Everyday)

Menu
https://fatburger.com/menu/
Must-Try Items
The Fatburger

XXXL Triple King Burger

Price Rating
$$ - Average
6. Sous Sol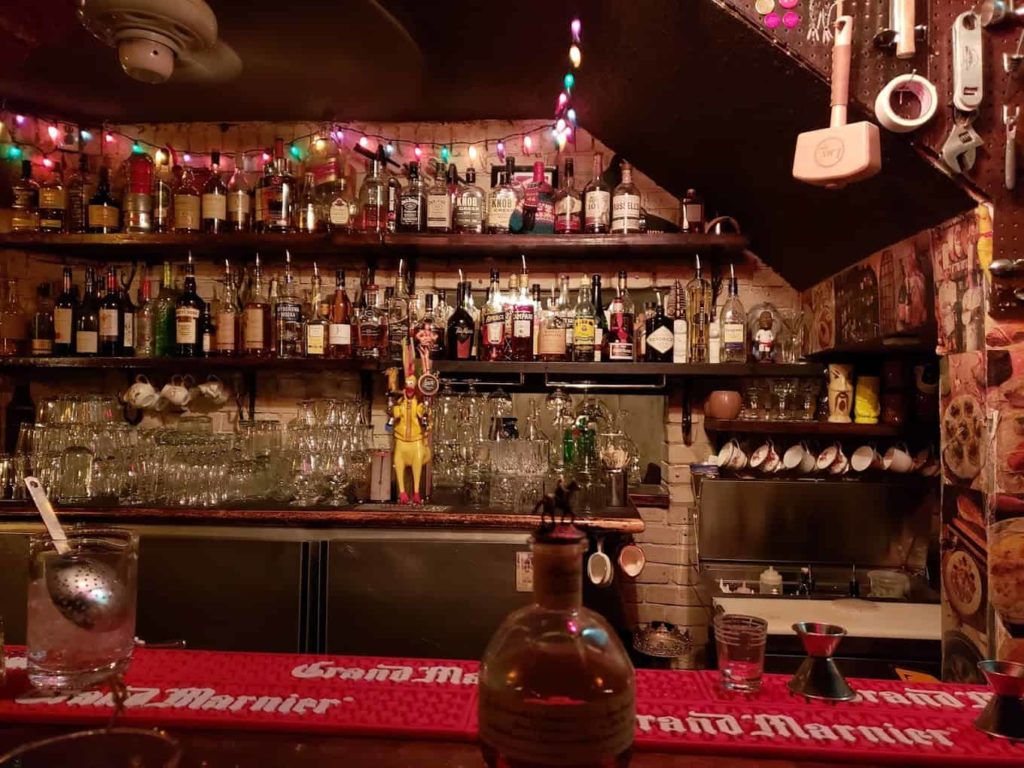 Sous Sol is a household name in Winnipeg, thanks to its unique food and equally unique way of operating. To get to the restaurant, you have to find a hidden entrance marked by a red door.
There's no sign to indicate you're in the right place either, so you'll really have to do some snooping. The food though, is worth all the effort.
Entering the restaurant gives a very secret underground club vibe, which is appropriate given the weird things being sold here.
Sous Sol is also the only place in Winnipeg that we know of where you can eat ostrich eggs and steaks. Mix it with the weird decor consisting of toys and knives scattered around the room, and you're in for a very unique dining experience.
Address
22-222 Osborne St, Winnipeg, MB R3L 1Z3, Canada
Hours
5:00 PM to 12:00 AM (Wednesday, Thursday)

5:00 PM to 1:00 AM (Friday, Saturday)

Closed (Sunday to Tuesday)

Menu
http://www.soussolosborne.com/sous_menu.pdf
Must-Try Items
Grilled Boar Chop

Roast Bone Marrow

Ostrich

Price Rating
$$$ - Expensive
7. Amsterdam Tea Room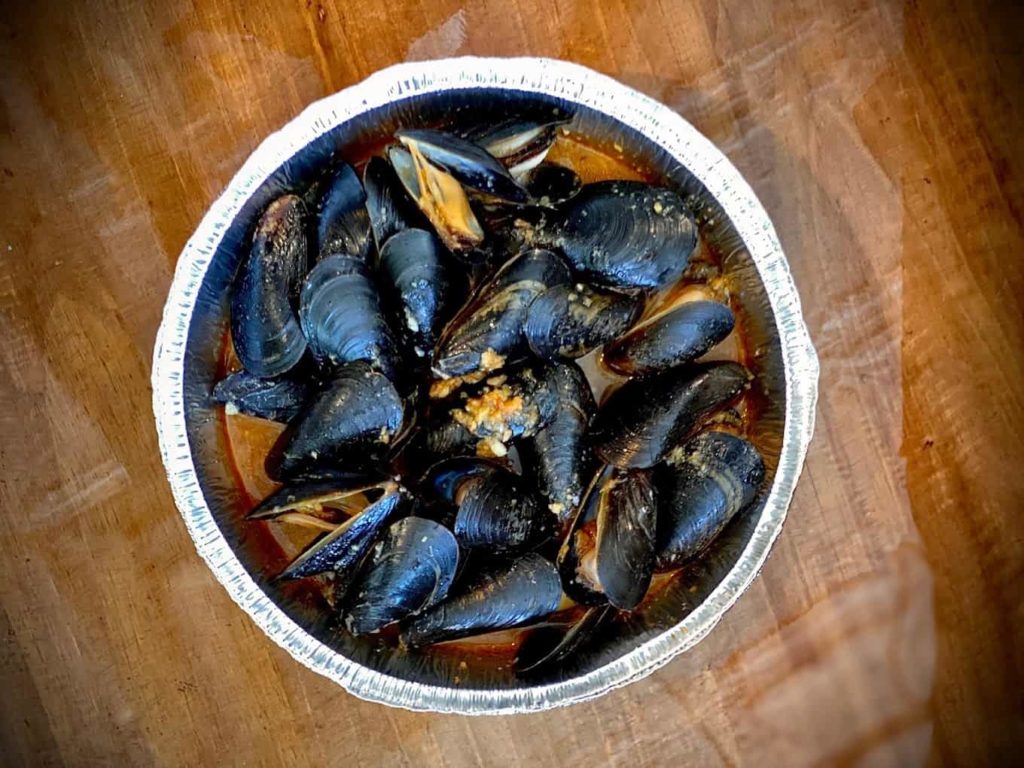 The Amsterdam Tea Room is a Dutch-inspired restaurant best known for its unique tea-based cocktails. However, the tea cocktails aren't the weirdest part about this place.
This restaurant often offers unique drinks, like the Pickleback Rick cocktail. It's a tea cocktail with a floating pickle cooked in beef fat.
The Tea Room usually only sells one of these weird drinks at a time, refreshing the menu every month. Because of this, we've been coming back every month just to see what else the place can come up with!
They usually taste great anyway, so revisiting isn't a bother. If you're an adventurous drinker, then we highly recommend you pay a visit.
Address
103-211 Bannatyne Ave, Winnipeg, MB R3B 3P2, Canada
Contact Details
+1 204-946-1777
Hours
12:00 PM to 12:00 AM (Monday to Saturday)

12:00 PM to 10:00 PM (Sunday)

Menu
http://amsterdamtearoom.com/food-menu/
Must-Try Items
Pickleback Rick

PEI Mussels and Bread

Price Rating
$$$ - Expensive
8. Deer + Almond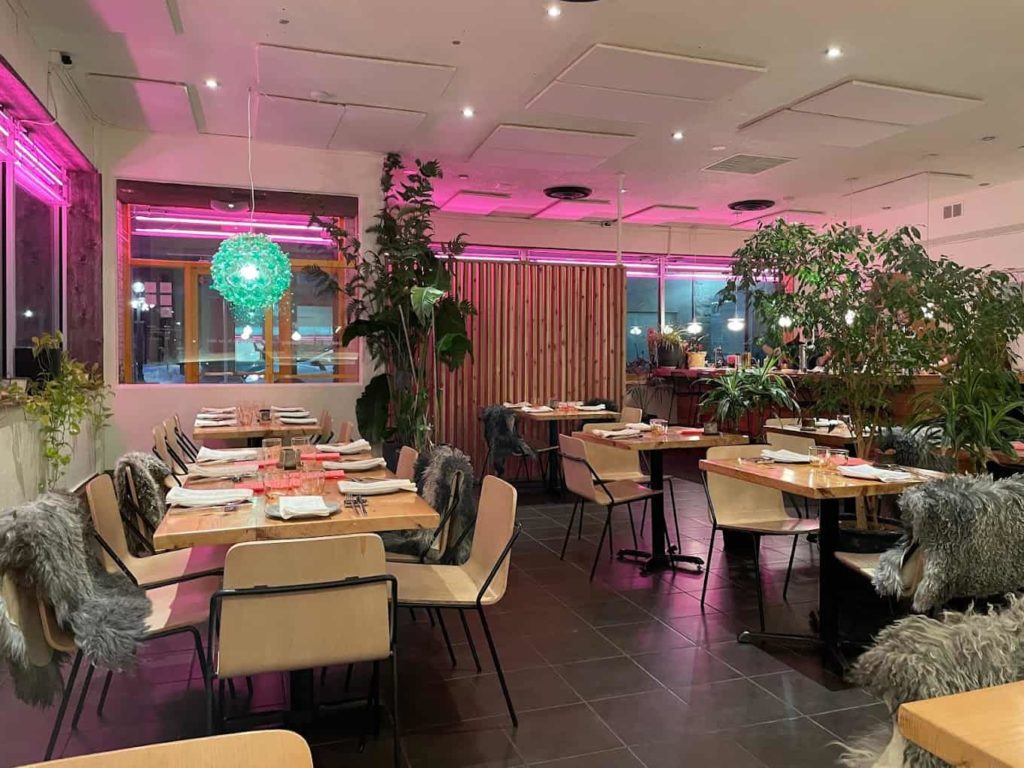 Deer + Almond is known by many in Winnipeg as a trendy and artsy resto serving some of the most creative dishes in the city. It blends all sorts of cuisine together to make some amazing dishes.
One of our favorites is the rainbow trout, which is a trout served with seven rows of different sauces. Each sauce has a different flavor profile that when mixed, forms a tasty flavor rainbow!
The food here may not be as shocking as the rest, but the food experimentation is on another level and is something you'll struggle to find in other restaurants.
Address
85 Princess St, Winnipeg, MB R3B 1K4, Canada
Contact Details
+1 204-504-8562
Hours
5:00 PM to 10:00 PM (Tuesday to Thursday)

5:00 PM to 11:00 PM (Friday, Saturday)

Closed (Sunday, Monday)

Menu
http://www.deerandalmond.com/#menu
Must-Try Items
Peanut Semifreddo

Rainbow Trout

Hokkaido Scallop

Price Rating
$$ - Average