Where to Find Burlesque Shows in Winnipeg
Nestled in the heart of Canada's prairies lies Winnipeg, a city with a vibrant and hidden gem of an entertainment scene: burlesque shows. You may step into the spotlight of this lively subculture, where the art of tease meets the spirit of celebration.

In this guide, we'll take you on a tour of dazzling venues with enchanting performers who light up the night with their creativity and charisma.

Whether you're a seasoned enthusiast or a curious newcomer, you are welcome to explore where to catch the glitz, glamor, and undeniable allure of burlesque in Winnipeg. 
1. Pyramid Cabaret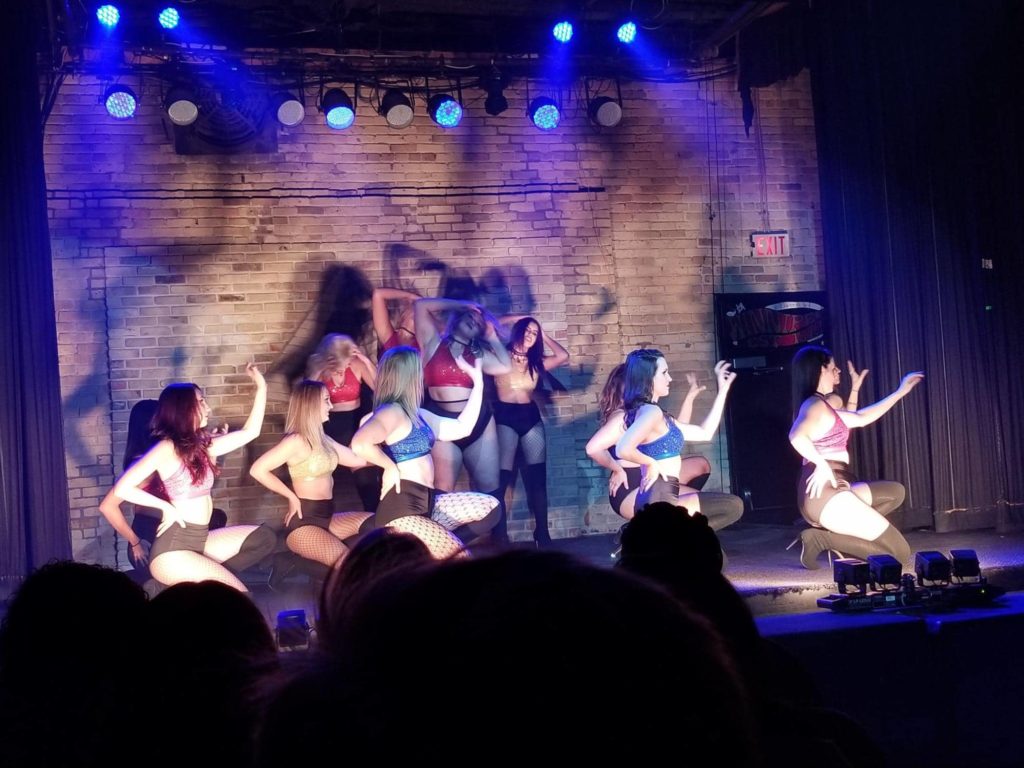 Website
https://www.pyramidcabaret.com/
Address
Address: 176 Fort St, Winnipeg, MB R3C 1C9, Canada

Google Maps: Pyramid Cabaret

Contact Details
Phone: +1 (204) 957-7777

Email: [email protected]

Operating Hours
Sunday Closed

Monday Closed

Tuesday Closed

Wednesday Closed

Thursday Closed

Friday 8:30 PM–2 AM

Saturday 8:30 PM–2 AM
For an intimate and unforgettable burlesque experience in Winnipeg, look no further than Pyramid Cabaret.
This venue, nestled in the heart of Downtown Winnipeg, consistently delivers captivating performances.
The venue itself is cozy, but every seat provides an excellent view of the stage, ensuring you won't miss a moment of the action. Plus, the sound quality is superb, immersing you in the music and performances.
What sets Pyramid Cabaret apart is its diversity. In addition to burlesque, the venue hosts live bands and concerts, making it a one-stop shop for entertainment.
After the burlesque performances, the stage becomes a dance floor, offering a fantastic opportunity to meet new people.
The management continually invests in improvements, ensuring the venue gets better with every visit.
Burlesque show schedules at Pyramid Cabaret vary, so always check their website for the latest updates. 
Pro Tip: 

Keep in mind that Pyramid Cabaret only accepts cash and debit payments, so make sure you're prepared before you go.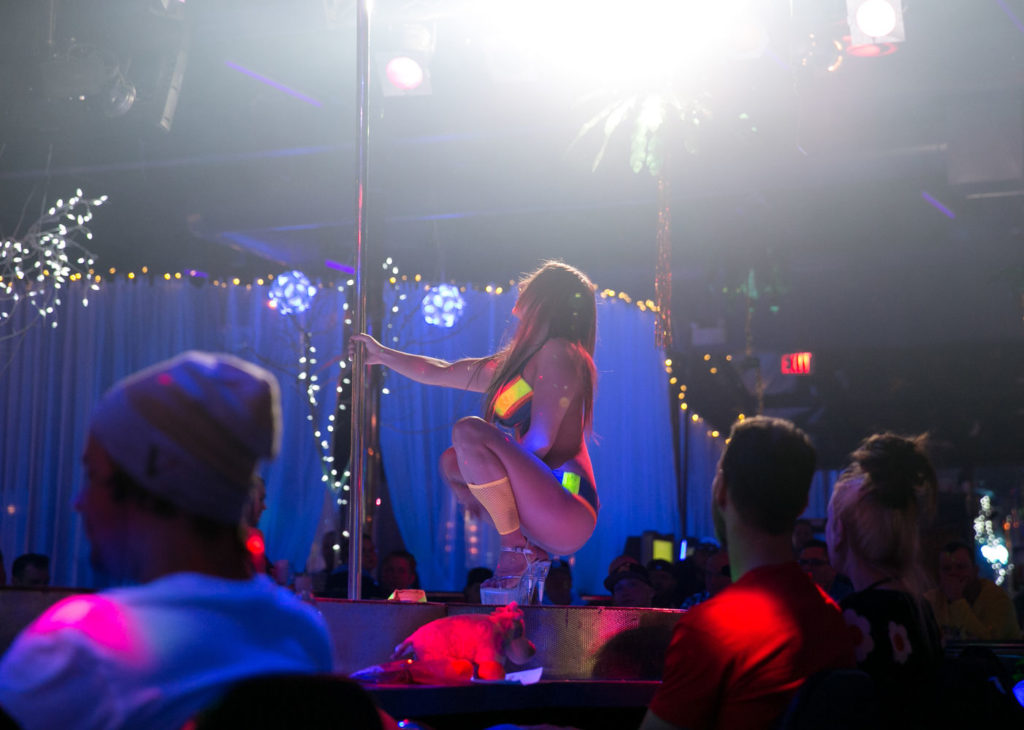 If you're in the mood for a daily dose of burlesque in Winnipeg, Teasers Burlesque Palace is the place to be.
The place boasts a unique feature – fixed burlesque performers. This means you can enjoy a burlesque show here any day, with the comfort of knowing that you'll witness a captivating performance.
The atmosphere at Teasers is welcoming and friendly, thanks in no small part to the approachable staff, who are more than happy to assist you throughout your visit.
As for entry, Teasers charges a reasonable $7 entrance fee for an evening of entertainment that's sure to leave a lasting impression.
Pro Tip: 

Teasers primarily serves drinks and doesn't offer a full dining menu. If you plan to dine before or after the show, it's best to explore late night eateries.
3. Lipstixx Experience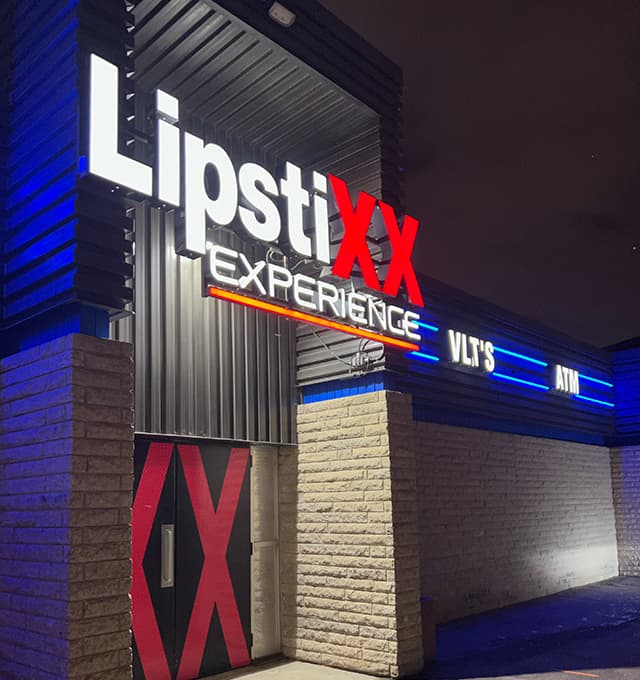 Website
https://www.lipstixxexperience.com/
Address
Address: 1105 Arlington St, Winnipeg, MB R3E 3L1, Canada

Google Maps: Lipstixx Experience

Contact Details
Phone: +1 (204) 786-6601
Operating Hours
Sunday 10 AM–2:30 AM

Monday 10 AM–2:30 AM

Tuesday 10 AM–2:30 AM

Wednesday 10 AM–2:30 AM

Thursday 10 AM–2:30 AM

Friday 10 AM–2:30 AM

Saturday 10 AM–2:30 AM
Lipstixx Experience provides a consistent supply of burlesque entertainment in Winnipeg, ensuring you can enjoy captivating performances every time you visit.
Like Teasers Burlesque Palace, Lipstixx Experience features fixed burlesque performers, guaranteeing a show to enjoy on any given day.
If you're one to appreciate a good deal, Lipstixx offers budget-friendly beer options, allowing you to savor your favorite brews while immersing yourself in artistic performances.
Cleanliness and organization are top priorities here. The venue's well-kept atmosphere enhances your overall enjoyment of the shows.
A unique feature is its separate TV area, which can transform the venue into a sports bar when burlesque performances aren't taking center stage. This versatility broadens its appeal, catering to a wider range of tastes.
The place is the epitome of a classy and immaculate burlesque venue in Winnipeg. 
Pro Tip: 

Be sure to have cash on hand, as its card machine may often experience technical issues.
4. The Good Will Social Club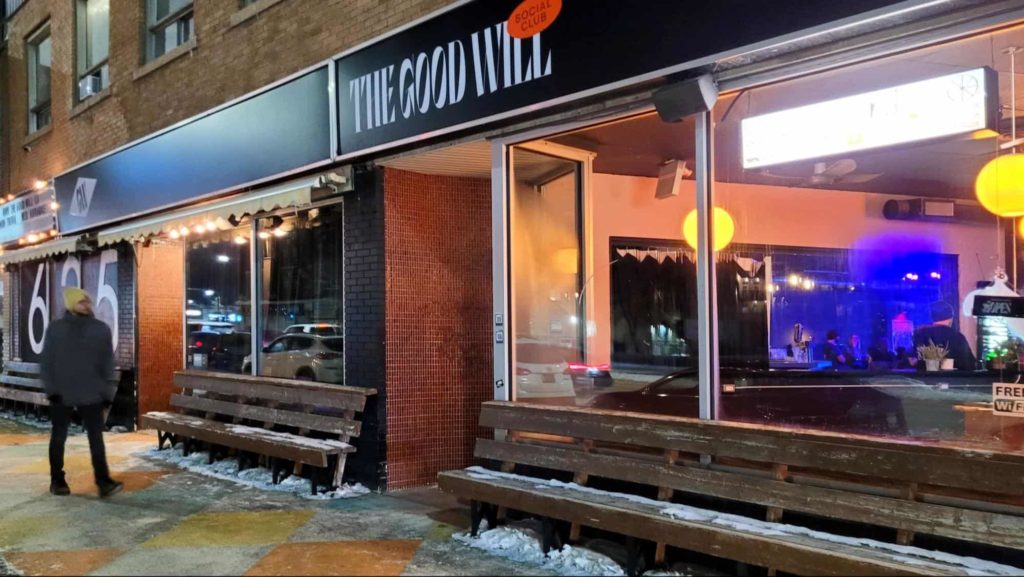 For a memorable burlesque experience, The Good Will Social Club is a must-visit in Winnipeg.
When the club does feature a burlesque show, you can count on it being a high-quality performance. They take pride in delivering top-notch entertainment to their patrons.
To add an extra layer of fun to the evening, The Good Will often incorporates raffle activities for the customers, making each visit more engaging and enjoyable.
Now, the stage setup at this venue is a real highlight. It's designed to resemble a professional theater stage, adding to the overall appeal of the performances.
Drink enthusiasts will also appreciate the diverse selection of beverages available at The Good Will Social Club. Whether you're into craft cocktails or classic beers, they have something to quench your thirst.
Moreover, The Good Will Social Club maintains a decent and clean environment, ensuring a pleasant experience for all attendees.
Before your visit, always check The Good Will Social Club's website to confirm if they are hosting a burlesque show on your desired date. They are diligent about keeping their event listings updated.
Pro Tip: 

The burlesque shows often sell out, so it's advisable to book online to guarantee a seat rather than risk waiting outside the venue for nothing.
5. The Park Theatre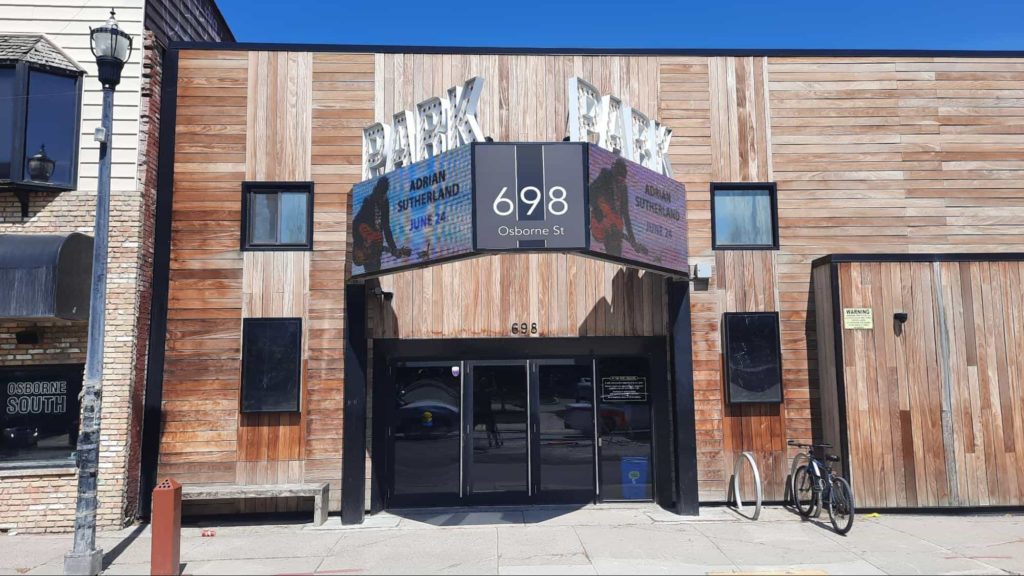 Website
https://www.myparktheatre.com/
Address
Address: 698 Osborne St, Winnipeg, MB R3L 2B9, Canada

Google Maps: The Park Theatre

Contact Details
Phone: +1 (204) 478-7275

Instagram (via DM): @parktheatre

Operating Hours
Sunday 5–11 PM

Monday 5–11 PM

Tuesday 5–11 PM

Wednesday 5–11 PM

Thursday 5 PM–12 AM

Friday 5 PM–2 AM

Saturday 5 PM–2 AM
At The Park Theatre, Winnipeg's burlesque scene takes a unique twist, embracing indie vibes that set it apart.
The theater isn't your run-of-the-mill venue. It's an independent haven, cultivating a distinct atmosphere that's refreshingly different from mainstream spots.
Notably, Divine Femmes Burlesque, one of Winnipeg's leading burlesque show producers, consistently chooses The Park Theatre as their venue of choice.
If you're eager to catch their captivating performances, be sure to check The Park Theatre's website for their next appearance.
Now, let's talk about the drinks. The Park Theatre offers reasonably priced libations, making it easy to enjoy your beverage of choice without denting your wallet.
Whether you prefer a frosty beer or a well-crafted cocktail, they've got a diverse selection to satisfy your thirst.
What truly makes The Park Theatre stand out is its identity as a live music venue. This means you're in for an auditory treat, complemented by impressive stage design and captivating stage lighting.
As an audience member, you'll appreciate the immersive experience.
Pro Tip: 

Seating at the venue is limited, so it's advisable to book your tickets in advance to guarantee your spot.
6. The Basement Winnipeg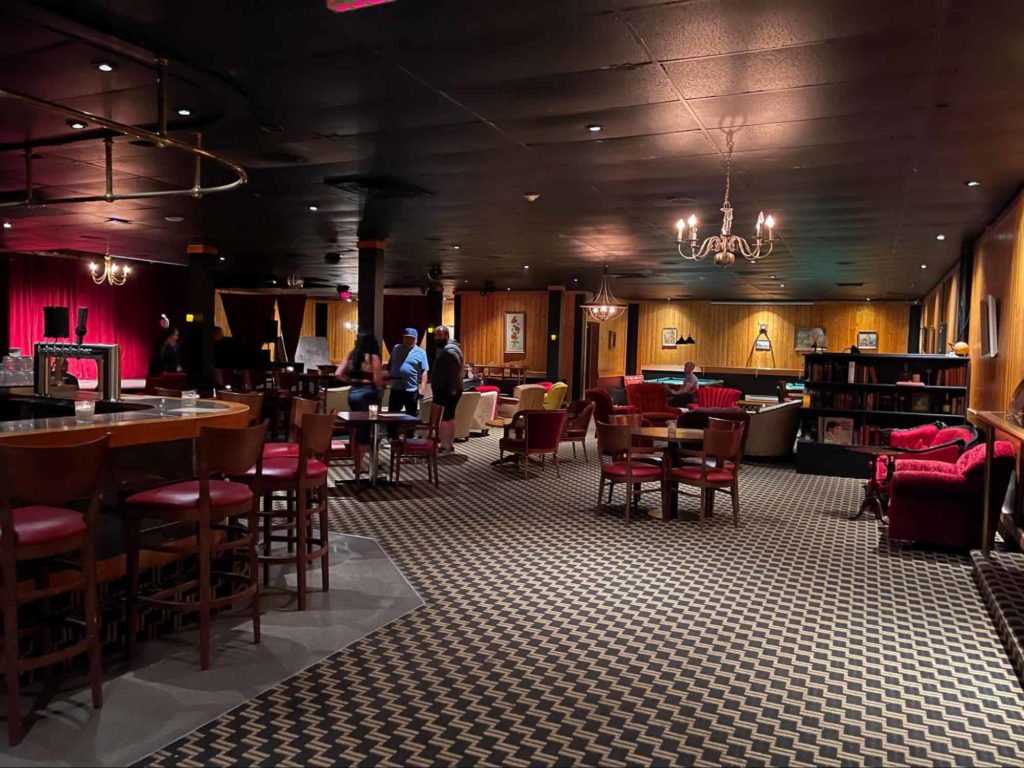 Stepping into The Basement Winnipeg is like journeying back in time to the days of speakeasies and vintage aesthetics, creating a unique setting for burlesque enthusiasts.
If you're intrigued by the speakeasy vibe, The Basement won't disappoint. Its vintage ambiance adds an extra layer of allure to the burlesque experience, immersing you in a bygone era.
Unlike some venues with fixed schedules, burlesque shows at The Basement Winnipeg are scheduled more sporadically. To ensure you don't miss out, it's best to keep an eye on their website for the latest performance dates.
Now, let's talk about the culinary delights. The Basement Winnipeg serves up delectable food and drinks, complemented by a staff that's not only nice but also approachable.
Now, here's the icing on the cake: they offer free parking. No need to worry about hunting for a parking spot, making your evening hassle-free right from the start.
And one cannot overlook the captivating red velvet curtains, which add to the authentic allure of a burlesque show. It's these details that make the experience truly special.
Pro Tip: 

The venue encourages online payments to ensure a seamless and swift transaction process. So, I suggest having your phone with you for a hassle-free experience.