Enjoy Europe's Best at Winnipeg's Top 8 Spanish Restaurants
Spanish cuisine is characterized by fresh meat, seafood, and lots of olive oil. We crave this every month, and we make it a point to explore every Spanish restaurant that Winnipeg has to offer.
Of all the Spanish restaurants in Winnipeg that we've tried, these 8 have the tastiest food and coziest atmospheres.
1. Cordova Tapas & Wine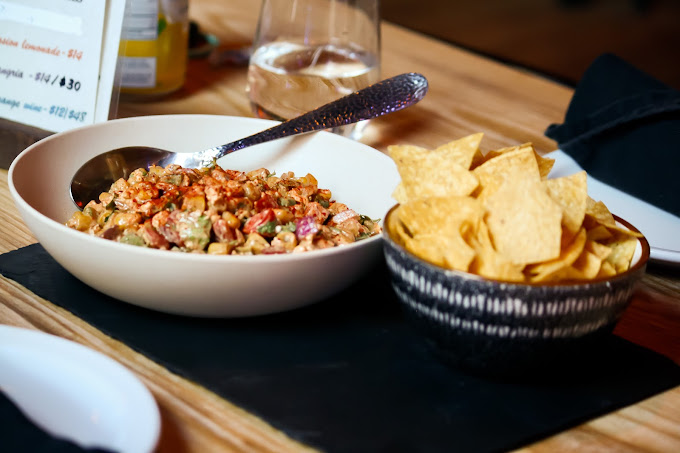 We like to think of Cordova as Winnipeg's mini-Spain, where the food, decor, and ambiance are nothing short of authentic. Cordova offers all kinds of Spanish salads, soups, meats, and desserts that go well with a glass of wine.
Everything here is served in generous portions and with fresh ingredients, so the dishes we've tasted so far were highlight-worthy!
The wine selection refreshes every month, so repeat visits won't be boring. You can also try eating the food with some Belgian beer!
The chorizo con patatas in particular, tastes great with a bottle of La Trappe beer. If it's wine you're after, then the charcuterie trays (especially the ones with jamón) are great choices.
If you come here after 7 PM, you might catch some of the restaurant's live music playing. The bands usually just play Spanish music, but you can request some English ones too if you ask nicely!
Address
93 Albert St, Winnipeg, MB R3B 1H2, Canada
Contact Details
+1 204-691-1900
Hours
5:00 PM to 11:00 PM (Wednesday, Thursday)

5:00 PM to 1:00 AM (Friday, Saturday)

Menu
https://www.cordovatapas.bar/eat
Must-Try Items
Chorizo con Patatas

Salmon Mousse Canope

Price Rating
$$ - Average
2. Tabula Rasa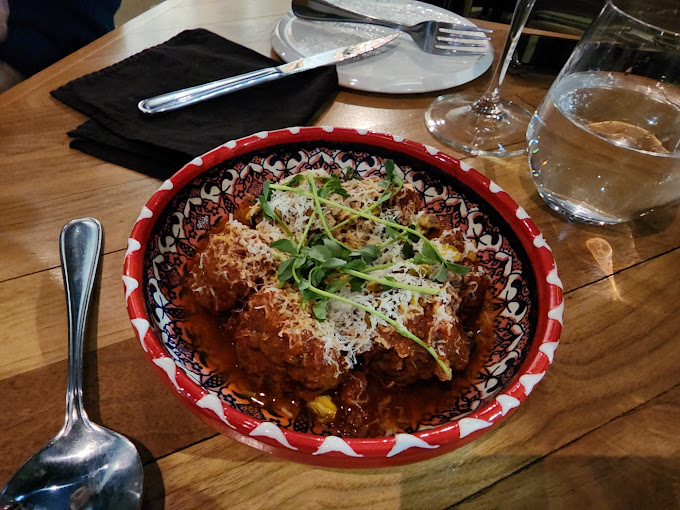 Tabula Rasa is a neat Spanish restaurant along Osborne that offers small but tasty meals, an oyster bar, cocktails, and wine. The service here is amazing too, making repeat visits a no-brainer!
We ordered five dishes in total, and we recommend you try the albondigas and scallop crudo.
Since the servings here aren't the biggest, we suggest you get some paella and gazpacho with your meal. These two dishes are the only ones served on huge plates, so they make great filler options.
The restaurant's atmosphere can only be described as colorful, and the first thing you'll see are walls adorned with colorful paintings and decorations. You can easily imagine yourself eating at a small resto in Spain!
3. La Pampa Empanadas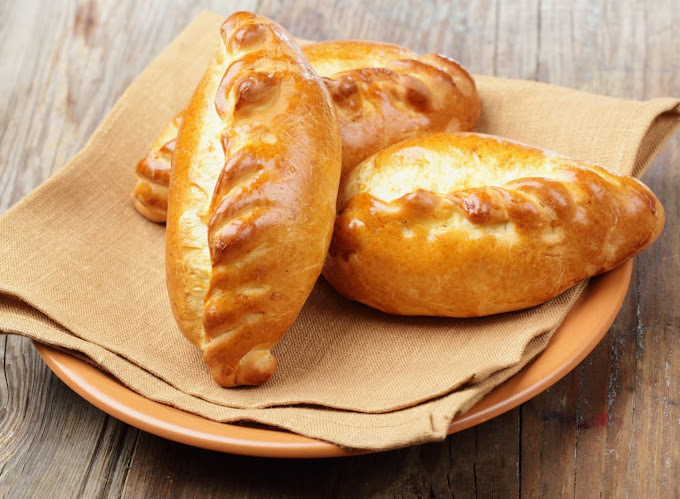 Focusing on quality and authenticity, La Pampa's 20 hand-made empanada flavors are all worth trying. You can also pair these with some Spanish coffee and alfajores!
Our favorites are the Caprese and spicy beef empanadas, though some other popular choices are the spinach & feta and mushroom & blue cheese. These taste even better dipped in chimichurri sauce.
This place is usually packed, so you can easily end up spending 10 minutes in line. On the bright side, you'll have lots of people to ask for recommendations if you're undecided on what to get!
Address
1604 St Mary's Rd #10, Winnipeg, MB R2M 3W5, Canada
Contact Details
+1 204-615-8969
Hours
11:00 AM to 7:00 PM (Monday to Saturday)

12:00 PM to 5:00 PM (Sunday)

Menu
https://www.lapampaempanadas.ca/flavors
Must-Try Items
Caprese Empanada

Spicy Beef Empanada

Price Rating
$$ - Average
4. Mercadito Latino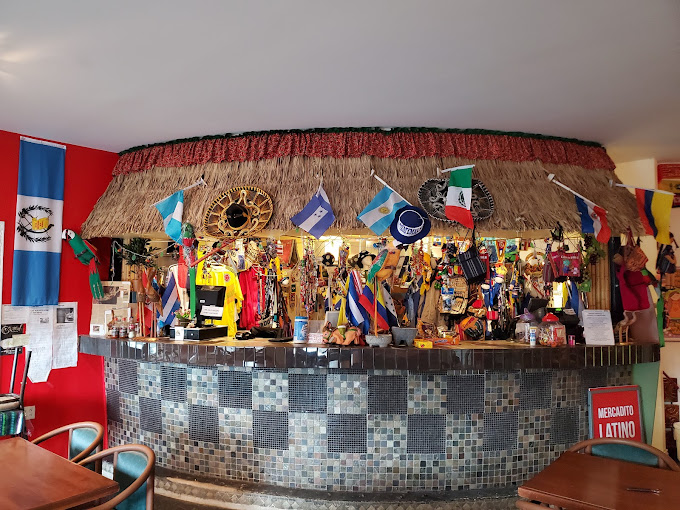 Mercadito Latino offers a variety of typical dishes from Spain, such as paella, tortillas, croquettes, and Iberian ham.
Spanish food isn't the only thing served here though, and you can mix your meal with some dishes from other Spanish-speaking countries!
The atmosphere is very cozy and well-thought-out like it's inviting you to enjoy the decor first and food second. The food tastes authentic, and we can tell by how well these pair with the wine.
One dish that stood out for us and so many others is the yuca con carne de res. We had ourselves licking our plates and ordering seconds from how good it tasted.
You also can't go wrong with the vegetarian options, which all deserve endless praise.
5. Hermanos Restaurant & Wine Bar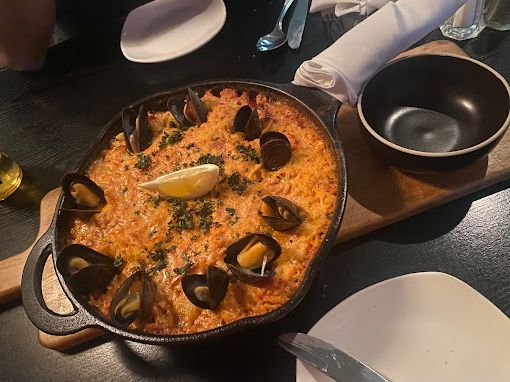 Hermanos has the best paella in the city, with three different options that are all worth trying!
These paellas taste even better if you order some Spanish steak, but it'll be hard to finish it all. The servings are huge, so you'll want lots of water to help you shovel everything down!
The sangria also deserves some praise for tasting so good that before you know it, you've already downed four glasses. The warmth and hospitality of the staff are also worth noting, with all of them treating this place like their second home.
The only downside here is the price, but hey, you really do get what you pay for! Every dollar you'll spend here is 100% worth it.
6. The Merchant Kitchen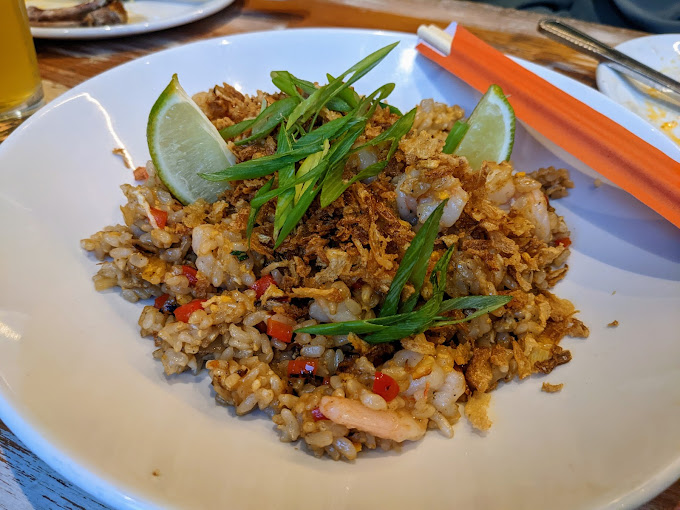 The Merchant Kitchen is primarily a Spanish restaurant, but there are some interesting Asian fusions for you to try out. The crowd here is lively, the service is incredible, and the drinks are great, which all only elevate the experience.
We always go for the wings whenever we come here, and nothing tastes better than the habanero mango wings. It's got that right amount of spicy and sweet that we will never get sick of.
Every single dessert here is also worth trying, especially the cakes! There's one with meringue in it that we suggest you break so you have cake and cream with every bite.
Address
314 Donald St, Winnipeg, MB R3B 2H3, Canada
Contact Details
+1 204-615-2278
Hours
11:30 AM to 10:00 PM (Monday to Wednesday)

11:30 AM to 11:00 PM (Thursday, Friday)

4:00 PM to 11:00 PM (Saturday)

Closed (Sunday)

Menu
https://themerchant-kitchen.squarespace.com/menu
Must-Try Items
Habanero Mango Wings

Pozole Verde

Price Rating
$$ - Average
7. Bonfire Bistro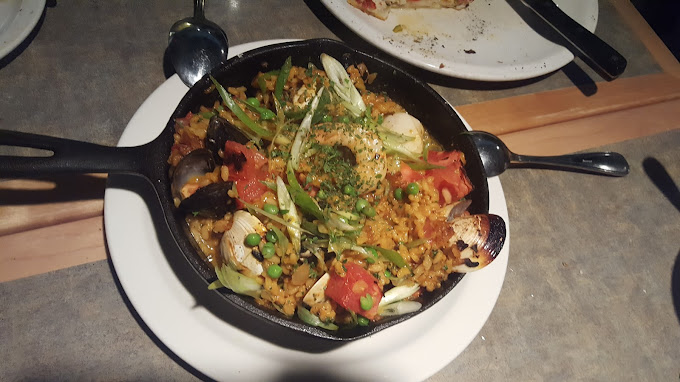 We can't give Bonfire Bistro's paella enough praise. It's portioned for sharing but you'll want to keep the whole skillet for yourself—no wonder this place has such a large and loyal customer base!
Unlike other Spanish restaurants in the city, Bonfire uses local ingredients which add a bit of an interesting flavor to the paella.
The wine selection is limited compared to other restaurants, but it's well-chosen for any wine palette. There's also a bunch of beer choices you can try out, both local and imported!
It's also cool how there's classic Spanish music playing all throughout, adding an extra bit of authenticity to the whole vibe of this place.
Address
1433 Corydon Ave, Winnipeg, MB R3N 0J2, Canada
Contact Details
+1 204-487-4440
Hours
5:00 PM to 9:00 PM (Monday to Wednesday)

11:30 AM to 2:30 PM, 5:00 PM to 9:00 PM (Thursday)

11:30 AM to 2:30 PM, 4:30 PM to 9:30 PM (Friday)

4:30 PM to 9:30 PM (Saturday)

Closed (Sunday)

Menu
https://bonfirebistro.ca/menu/
Must-Try Items
Paella
Price Rating
$$$ - Expensive
8. One Eleven Tapas Bar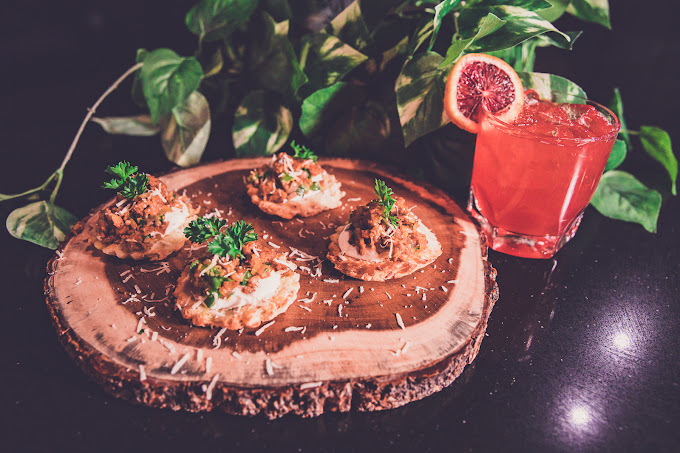 One Eleven Tapas is a small tapas lounge in the heart of the Exchange District. It's got some high-end sharable tapas that pair well with the bar's many cocktails and sangrias. 
Our favorites are the datiles envuelto en tocion and the alcachofas picantes. Eating these with friends while enjoying the live music results in a social experience like no other.
The bands are all very talented and can make the food taste better for some reason! That can be hard to do with how fresh everything tastes.
This place is great for solo-comers too, and you can easily bond with the lively crowd on your shared tastes for all things Spanish!
Address
111 Princess St, Winnipeg, MB R3B 1K8, Canada
Contact Details
+1 204-306-1126
Hours
4:30 PM to 12:00 AM (Thursday to Sunday)

Closed (Monday to Wednesday)

Menu
https://www.oneelevenwinnipeg.com/menu.html
Must-Try Items
Datiles Envuelto en tocion

Alcachofas picantes

Price Rating
$$ - Average