How to Date in Winnipeg: 10 Best Dating Apps and Sites for Singles
If you're navigating the dating scene in our vibrant city, you know it can sometimes feel like trying to find a needle in a haystack while wearing mittens in January.
But fear not, because I'm here to help you warm up your love life with a guide to the 10 best dating apps and sites for singles in Winnipeg.
I'll walk you through the digital avenues where you can meet potential partners, whether you're a tech-savvy Millennial or a more seasoned dater who prefers the comfort of a desktop computer. We'll explore dating apps and sites tailored to various preferences.
eHarmony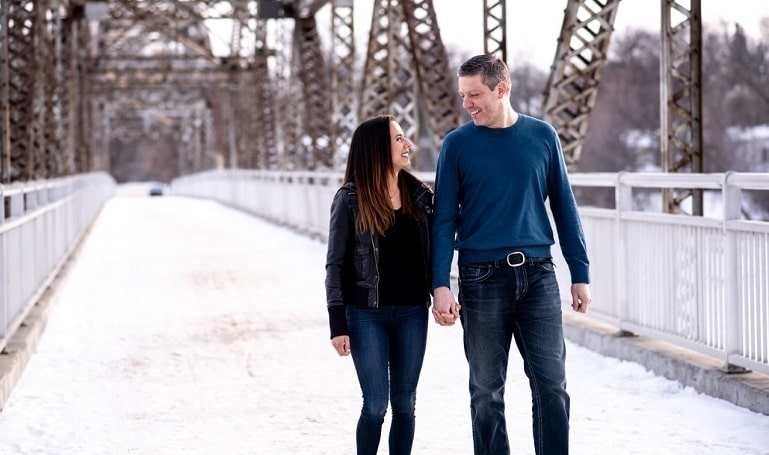 eHarmony has truly stood the test of time as one of the most trusted and effective dating platforms in Winnipeg. Since its inception in 2003, it has consistently delivered quality matches to singles in the city. 
With a staggering user base of over 33 million people, your chances of finding a compatible partner are higher than ever. What sets eHarmony apart from the crowd is its commitment to helping individuals seek serious, long-term relationships.
If you're tired of the uncertainty that often comes with dating apps, eHarmony's compatibility test is a game-changer. While it might take some time to complete the questionnaire, the results are well worth the effort.
This in-depth analysis ensures that you're connected with individuals who share your values, interests, and life goals, increasing the likelihood of finding that special someone.
Tinder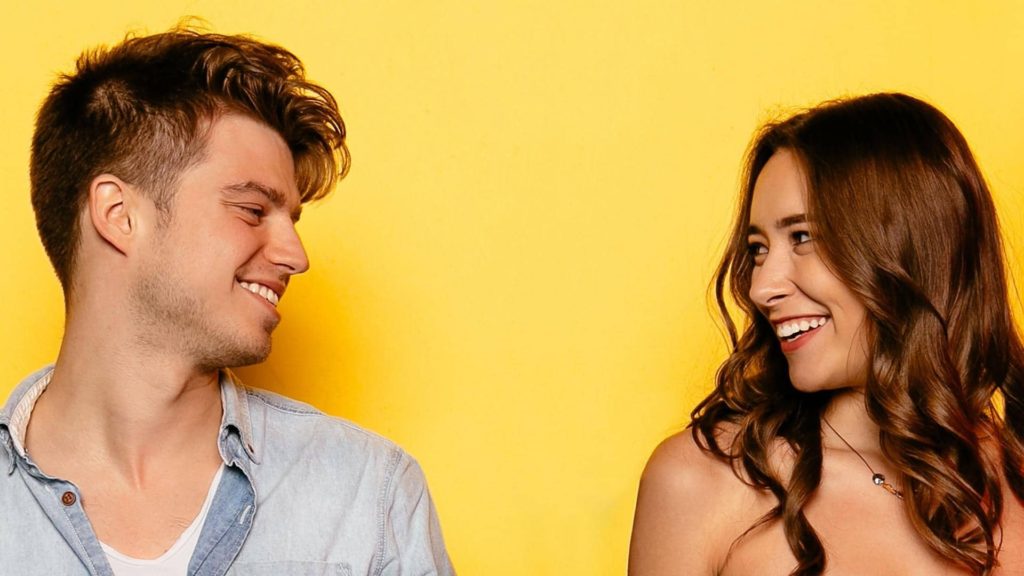 As one of the pioneers in the world of app-only dating platforms, Tinder has left an indelible mark on the local dating landscape. 
Its brilliance lies in its simplicity and effortless matching process, making it a go-to choice for singles seeking various types of connections, whether it's the promise of a long-term relationship or the thrill of a casual fling.
Tinder's appeal in Winnipeg can be attributed to its user-friendly interface, which allows you to set up your dating profile in a matter of minutes. All it takes is a few well-chosen photos and a concise bio that encapsulates your personality.
From there, the possibilities are as boundless as the prairie sky. The beauty of Tinder is that it's adaptable to your desires and intentions.
If you're upfront about what you're looking for, whether it's a deep emotional connection or a fun adventure, Tinder can be a valuable tool to help you find that next meaningful connection in the city.
What truly sets it apart in Winnipeg is its vast and diverse user base. With countless locals and newcomers to the city swiping right, there's no shortage of potential matches.
This wealth of options ensures that you can explore a wide spectrum of dating prospects, each with its own unique charm and story.
If you're a young professional navigating the bustling Exchange District or a nature enthusiast drawn to the beauty of Assiniboine Park, you're likely to find someone whose interests align with yours.
AFF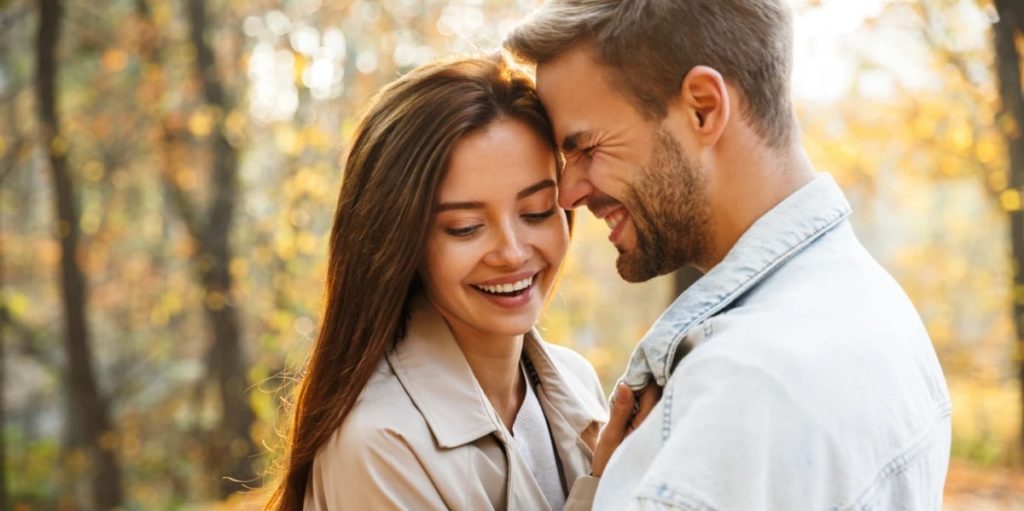 AFF, short for Adultfriendfinder, boasts an impressive user base of over 50 million individuals. This site provides a welcoming space for singles who share a common goal: the pursuit of casual relationships. 
What sets AFF apart is its tailored focus on connecting individuals seeking uncomplicated encounters. The beauty of this platform lies in its ability to put users at ease, assuring them that everyone else on the site is on a similar quest.
If you're after a thrilling one-time hookup or the allure of a friends-with-benefits arrangement, AFF has a proven track record of connecting you with like-minded individuals in Winnipeg.
In addition, one of the features of AFF is its user-friendly interface, which simplifies the entire dating process.
Setting up your profile is a breeze, ensuring that you don't waste precious time in your quest for a compatible partner for some laid-back, no-strings-attached fun.
The streamlined approach to profiles and matching makes AFF a go-to choice for those who appreciate efficiency and clarity in their dating endeavors.
Bumble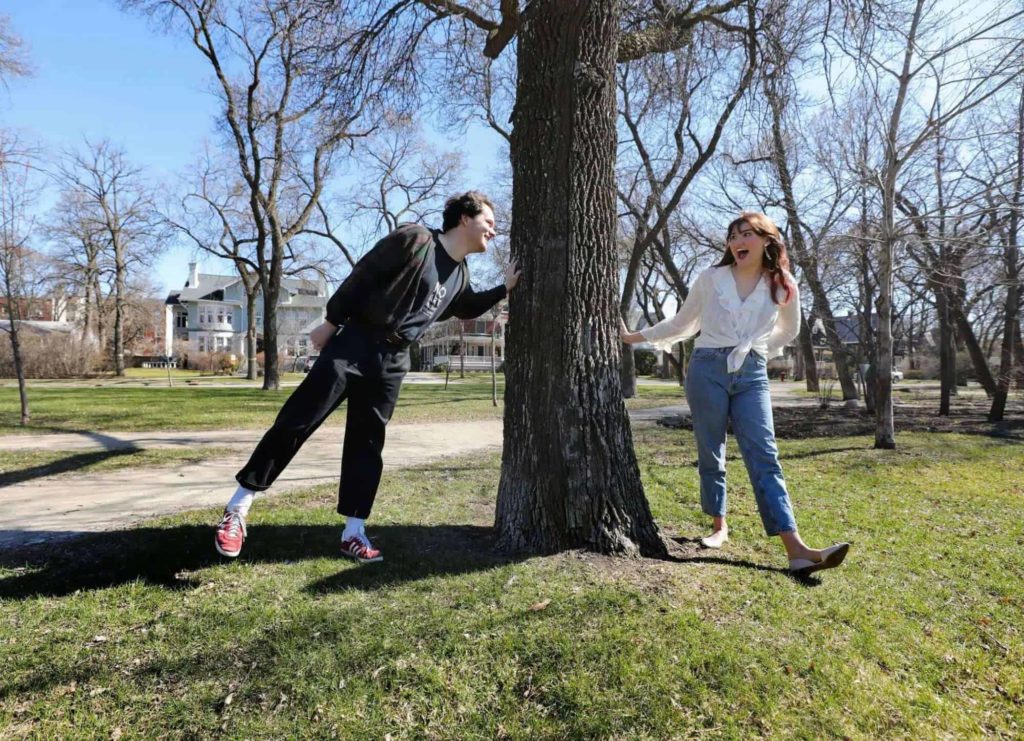 What makes Bumble special and a great choice for singles is its unique approach to online dating. Bumble was a pioneer in empowering women to take the lead when it comes to making the first move. 
This isn't just about promoting gender equality; it's about fostering a sense of security and comfort for everyone involved.
For women, Bumble provides a platform where they can initiate conversations, which can be especially reassuring in a world where online interactions can sometimes feel intimidating.
It's a place where women can confidently express their interests without the pressure of waiting for someone else to start the conversation.
Bumble also caters to same-sex dating preferences. In these cases, either person can make the first move, ensuring that the dynamics of initiating conversations are more balanced.
This inclusivity makes Bumble a welcoming space for a diverse range of people in Winnipeg.
The app itself is known for its user-friendly design, making it easy for newcomers to navigate and set up their profiles quickly.
Bumble also encourages meaningful and engaged conversations, rather than the all-too-common practice of sporadic and shallow messaging that can be found on other dating platforms.
This focus on quality conversations can lead to more genuine connections and successful dates.
Coffee Meets Bagel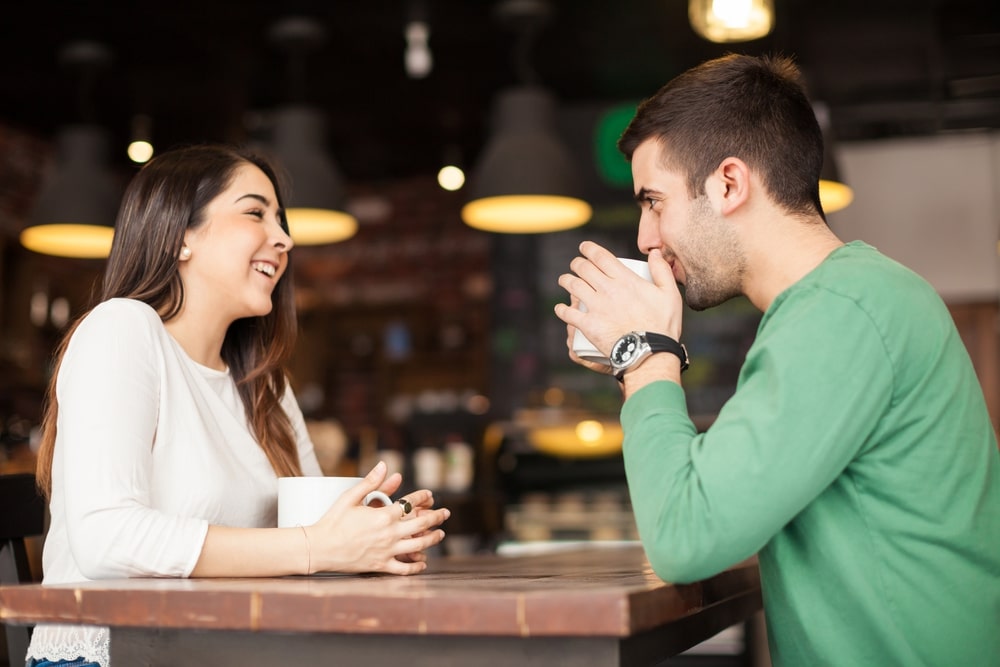 Unlike some dating platforms that bombard you with endless profiles, Coffee Meets Bagel takes a more personalized approach. It acts as your personal matchmaker, curating a list of five potential matches every day. 
This thoughtful curation means you don't have to wade through an overwhelming sea of profiles, making the dating process feel less daunting.
What makes it more special is its compatibility algorithm, which helps you find people who are more likely to be a good fit for you.
This means you're not just swiping left and right randomly; you're presented with individuals who have a higher chance of sparking a genuine connection.
Coffee Meets Bagel is particularly popular among the younger crowd, with a majority of users under 30. So, if you're in that age range and looking for like-minded singles in Winnipeg, this app could be an ideal choice.
The app's user-friendly interface makes it easy to navigate, and the manageable number of daily matches means you can focus your attention on getting to know each potential match better.
This streamlined approach to online dating can be a breath of fresh air, especially if you're tired of the endless swiping and messaging that can sometimes feel like a dating treadmill on other platforms.
Sharpr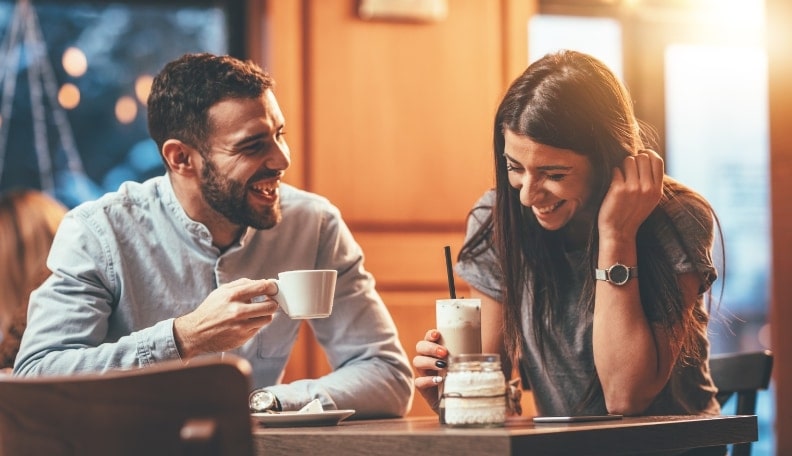 Beyond the conventional realm of love, Sharpr offers a unique platform that serves multiple purposes, catering not only to those seeking romantic relationships but also to professionals looking to expand their social and business networks.
Sharpr has an innovative algorithm designed to curate daily matches specifically tailored to your preferences and interests.
This means no more unwanted or bothersome messages, allowing you to focus your time and energy on those who genuinely pique your interest.
For busy professionals in Winnipeg, this feature is a game-changer, ensuring that their valuable time isn't wasted on fruitless encounters.
Sharpr boasts a diverse user base, including numerous professionals who are enthusiastic about forging new friendships and, potentially, romantic connections.
This dynamic mix of individuals makes Sharpr an ideal platform for those looking to blend business with pleasure.
Whether you're an entrepreneur seeking to expand your professional network or a single looking for like-minded individuals, Sharpr offers an ideal space to achieve both goals seamlessly.
What truly stands out about Sharpr is the straightforward and confident nature of its user community. Winnipeg's entrepreneurs, in particular, will appreciate the direct approach that many users adopt.
Breaking the ice on this platform is refreshingly easy, as most members prefer to get straight to the point. This fosters an environment where genuine connections can flourish, be they for business collaborations or romantic endeavors.
Raya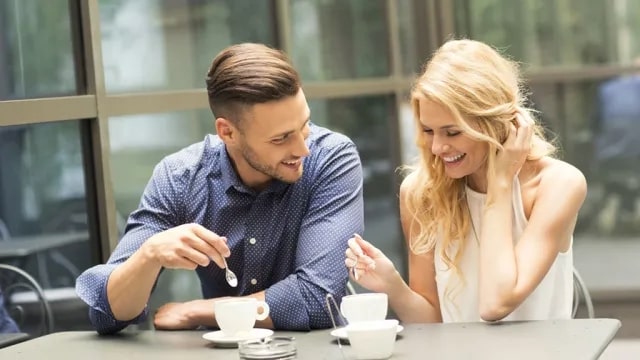 Raya is a dating app tailored for high-profile individuals seeking a more exclusive and secure online dating experience. 
It caters to celebrities, executives, and other prominent singles who often find it challenging to navigate regular dating apps due to privacy concerns and the risk of encountering fake profiles.
It has a meticulous approval process that ensures that only individuals of a certain status gain access to the platform.
While a minimum of 5,000 Instagram followers is a requirement, it's important to note that even meeting this criterion doesn't guarantee membership.
This stringent approach virtually eliminates the possibility of falling victim to catfishing schemes, providing users with a greater sense of security.
However, there are some limitations to consider. Raya is exclusively available on iOS devices, which means Android users are unable to access the platform.
Another unique aspect of Raya is that there are no concrete rules or conditions for successfully passing the approval test.
This means that hopeful members cannot prepare for it in a conventional sense, adding an element of unpredictability to the process.
Beyond dating, Raya offers a networking feature, which appeals to many high-profile users looking to expand their professional connections.
This dual functionality contributes to its appeal among individuals in the public eye who are keen on broadening their social and business networks.
The League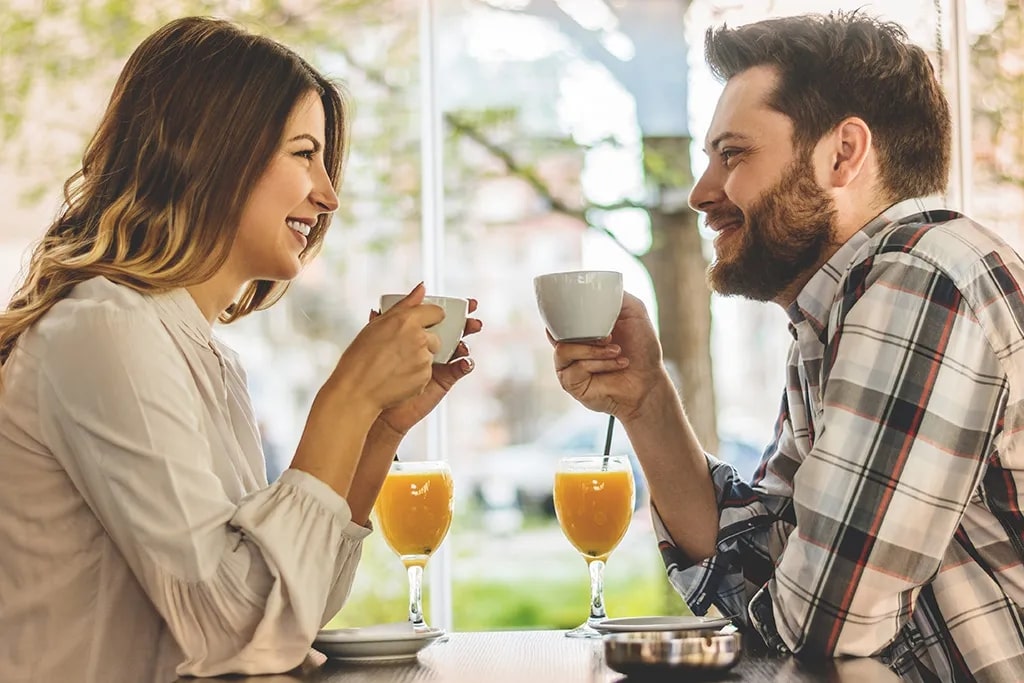 The League is a distinctive dating platform tailored for individuals with ambitious career goals and a penchant for education. It stands out by attracting a user base filled with people boasting intriguing jobs and impressive resumes. 
The emphasis on education is palpable here, recognizing that one's educational background significantly contributes to their personality. The League has become a hub for highly educated individuals who seek like-minded companions.
It has two remarkable features. First and foremost, it employs efficient matchmaking algorithms that curate daily prospects exclusively tailored to your preferences.
This ensures that your potential matches align with your interests and values. Moreover, The League places a strong emphasis on user safety and authenticity.
It goes the extra mile to verify user account information through platforms such as LinkedIn, assuring you that those too-good-to-be-true profiles are indeed genuine.
In addition to its stringent verification process, The League introduces a unique video date feature. This innovative function allows users to engage in brief 3-minute video conversations with potential matches before committing to a physical meeting.
This not only saves time but also offers a layer of security by letting you get to know someone better before meeting face-to-face.
OkCupid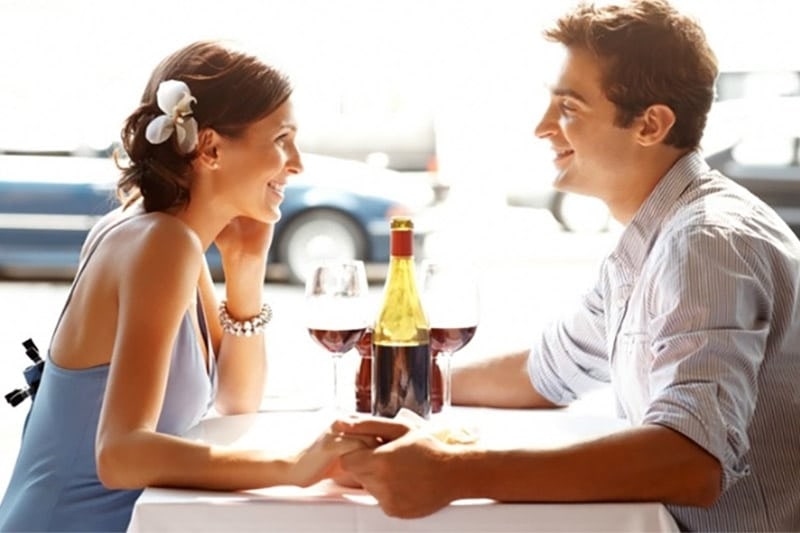 With a user base exceeding 50 million people, OkCupid offers a refreshing twist on online dating that you might not have realized you needed until now. 
This platform caters to a diverse range of relationship goals, whether you're seeking a casual fling, a lifelong commitment, or something in between.
What's particularly appealing about OkCupid is its inclusivity; while it attracts a significant number of millennials aged 25 to 34, it also warmly welcomes users of all ages and the LGBTQ community.
Instead of mundane, typical questions, OkCupid prompts users to answer a set of unique and thought-provoking queries.
These questions delve into your personality, interests, and quirks, offering a glimpse into your authentic self. The magic happens when these responses are processed through the platform's sophisticated algorithms.
OkCupid then presents you with a curated list of potential matches that align with your preferences and personality.
Also, one of its features that many users appreciate is that it is entirely free to use. This is a refreshing change in the often-monetized world of online dating.
It takes away the pressure of feeling like you need to conform or rush into finding someone to settle down with, making the experience more enjoyable and less stressful.
Match.com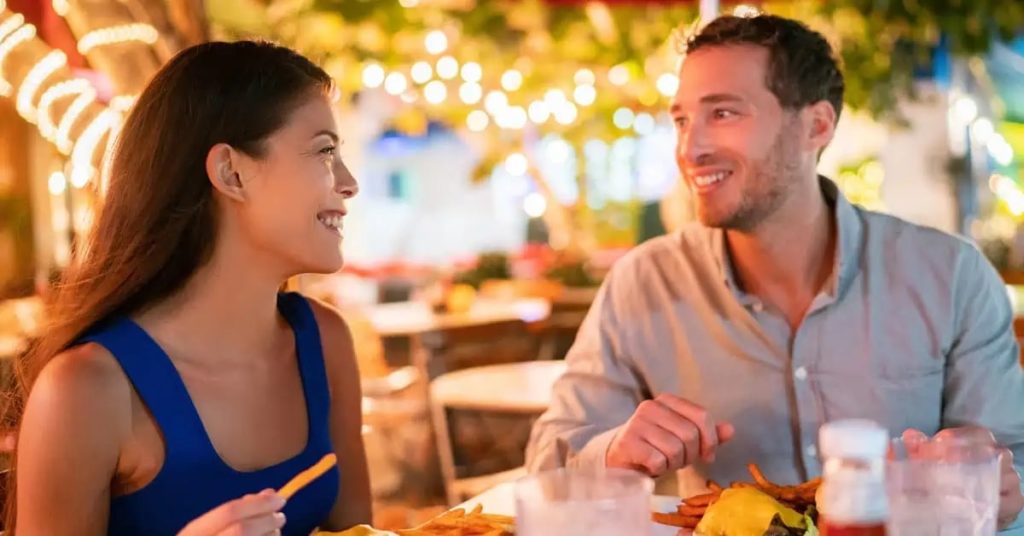 Match.com, a well-established online dating platform, has been making connections between singles since its inception in 1995. 
Recognizable by its distinctive capitalized 'M' logo adorned with a heart symbol, Match.com has become a household name in the realm of digital dating.
What keeps Match.com at the forefront of the dating scene is its remarkable versatility.
Unlike its counterparts, such as Eharmony or Tinder, it caters to a broad spectrum of dating preferences, whether you're seeking casual flings or serious, long-term commitments.
One of the key factors contributing to Match.com's enduring popularity is its inclusivity and vast user base. With over 21 million users spread across the globe, the platform offers an extensive pool of potential matches.
This global reach means that regardless of where you live, you're likely to find someone who shares your interests and relationship goals.
Whether you're tired of the traditional bar scene or simply looking for a more convenient and efficient way to meet new people, Match.com provides a reliable solution.
The free subscription option, coupled with various generous offers, makes it accessible to a wide range of users, further enhancing its appeal.
Tips for Using Dating Apps in Winnipeg
Using dating apps in Winnipeg, like in any other city, can be a fun and effective way to meet new people and potentially find meaningful relationships.
Here are some tips to enhance your experience:
Choose the right apps.
Research and select dating apps that are popular and widely used in Winnipeg. Common options like Tinder, Bumble, OkCupid, and Match.com are good starting points.
Consider niche dating apps or platforms that cater to your specific interests or preferences, if you have them.
Create a genuine profile.
Use recent and high-quality photos that showcase your personality and interests. Write an honest and engaging bio that provides some insight into your life, hobbies, and what you're looking for in a partner.
Be safe.
Prioritize your safety by not sharing personal information like your home address, phone number, or financial details with strangers. Meet in public places for initial dates, and let a friend or family member know where you're going and who you're meeting.
Be respectful and kind.
Treat others with respect and kindness, both in your conversations and during in-person meetings.
Remember that not everyone will be interested in you, and that's okay. Don't take rejection personally.
Be honest.
Be upfront about your intentions and what you're looking for on the dating app. Whether you're seeking a serious relationship, casual dating, or something else, communicate it honestly.
Engage in meaningful conversations.
Start conversations with personalized messages that show you've read their profile and are genuinely interested. Ask open-ended questions to get to know your matches better and foster deeper connections.
Take your time.
Don't rush into meeting in person. Take the time to get to know someone through chat or video calls before deciding to meet face-to-face.
Manage expectations.
Understand that not every interaction will lead to a relationship. Be prepared for some ups and downs in the dating process.
Don't put too much pressure on yourself or your matches.
Stay positive.
Maintain a positive attitude and keep an open mind. Dating apps can be unpredictable, and it may take time to find the right match.
Have fun.
Dating should be an enjoyable experience. Keep a sense of humor and have fun with the process.