Raclette in Winnipeg: A Guide to the City's Best Restaurants
For those who might be wondering, raclette isn't just a dish; it's an experience.
Picture this: gooey, molten cheese cascading over an array of delectable accompaniments like potatoes, pickles, and charcuterie. It's a cheese lover's dream come true, and it's the perfect way to warm up on those chilly Winnipeg evenings.
In this guide, we'll embark on a cheesy journey through Winnipeg's finest raclette restaurants. I guarantee there's something here that will make your taste buds dance with joy.
Cordova Tapas & Wine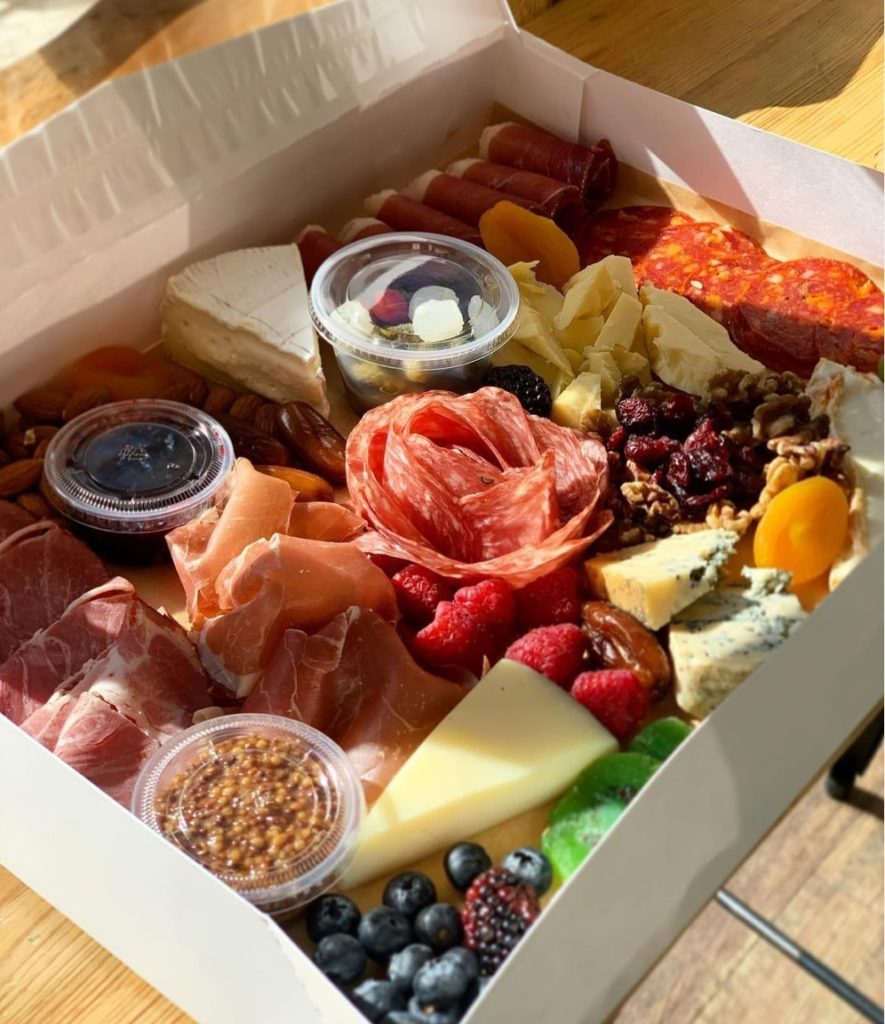 Address: 93 Albert St, Winnipeg, MB R3B 1H2, Canada
Website: https://www.cordovatapas.bar/ 
Contact number: 204 691 1900 
Operating hours: Wednesday and Thursday: 5 pm to 11 pm; Friday and Saturday: 5 pm to 1 am 
While its menu offers a delightful range of tapas and wine options, there's one dish that has been capturing the hearts and palates of locals and visitors alike: raclette.
Raclette, a traditional Swiss dish, is a true cheese lover's dream come true. Cordova Tapas & Wine has skillfully incorporated this cheesy delight into its menu, creating an experience that's both indulgent and memorable.
As you enter Cordova Tapas & Wine, you'll be welcomed by a comfortable and relaxing ambiance. The rustic décor and dimly lit space create an intimate setting perfect for a romantic evening or a gathering of friends.
Cordova Tapas & Wine uses high-quality raclette cheese, sourced from trusted suppliers, to ensure that each serving is a creamy and flavorful delight.
The cheese is melted to perfection and then scraped onto a wooden board, creating a mesmerizing sight that's as Instagram-worthy as it is mouthwatering.
The dish is typically served with an array of accompaniments, such as roasted potatoes, pickles, charcuterie, and fresh bread.
This interactive aspect of the meal adds a layer of fun and engagement to your dining experience.
The act of scraping the molten cheese onto your plate and pairing it with the sides of your choice creates a sense of togetherness and camaraderie that's hard to find elsewhere.
It's an ideal option for those looking to bond over good food and conversation.
What's more, Cordova Tapas & Wine offers a well-curated wine list to complement your raclette adventure. Its knowledgeable staff can guide you in choosing the perfect wine to enhance the flavors of the dish.
Peasant Cookery
Address: 283 Bannatyne Ave, Winnipeg, MB R3B 1M3, Canada
Website: http://www.peasantcookery.ca/ 
Contact number: 204 989 7700 
Operating hours: Monday: 4:30 pm to 10 pm; Tuesday: 11:30 am to 10 pm; Friday: 11:30 am to 11 pm; Saturday: 4 pm to 11 pm
Nestled in the heart of the historic Exchange District, Peasant Cookery offers a dining experience that transports you straight to the cozy mountainside chalets of Switzerland.
This centuries-old practice of melting cheese and scraping it onto a plate of potatoes, charcuterie, and pickled onions has become a cherished culinary ritual.
It's an artful symphony of flavors and textures, a tantalizing embrace of the savory, the creamy, and the tangy.
The restaurant has artfully blended this Swiss tradition with its own Canadian twist, creating a unique and unforgettable dining experience.
The cheeses are thoughtfully selected, and you can taste the richness and depth of each bite. Pair this with its wide selection of wines, and you have a combination that's bound to delight even the most discerning palates.
The ambiance at Peasant Cookery adds another layer of charm to your dining experience. The rustic yet chic decor mirrors the warm, inviting atmosphere of a Swiss mountain lodge.
The dimly lit space, adorned with wooden beams and cozy nooks, creates an intimate setting perfect for a romantic dinner or a gathering with friends.
While raclette is undoubtedly the star of the show, Peasant Cookery offers a diverse menu that caters to a variety of tastes. From mouthwatering duck confit to tender steak frites, there's something for everyone here.
Its commitment to fresh, locally sourced ingredients extends beyond just cheese, ensuring that each dish is a masterpiece in its own right.
The Oxbow Natural Wine Bar & Restaurant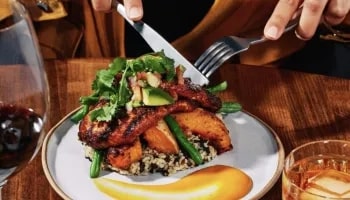 Address: 557 Osborne St, Winnipeg, MB R3L 2B3, Canada
Website: http://www.oxbowwpg.ca/ 
Contact number: 204 691 5373 
Operating hours: Monday, Wednesday, Thursday, & Sunday: 5 pm to 11 pm; Friday and Saturday: 5 pm to 12 am 
In The Oxbow, you can indulge in the delightful spectacle of molten raclette cheese being scraped straight from the wheel onto your plate.
The cheese's rich, creamy texture pairs perfectly with an array of accompaniments, from crisp vegetables to cured meats, creating a symphony of flavors that dance on your taste buds.
The Oxbow has a carefully curated wine list that features a selection of organic and biodynamic wines that pair harmoniously with the raclette experience.
The staff is knowledgeable and passionate about helping you discover the perfect wine to complement your meal, enhancing the overall dining experience.
In addition to raclette, The Oxbow offers a diverse menu that caters to a variety of tastes and dietary preferences. If you're a vegetarian, a meat lover, or a seafood enthusiast, you'll find something to savor.
And don't forget to leave room for dessert; its sweet offerings are a delightful way to conclude your culinary journey.
Fromagerie Bothwell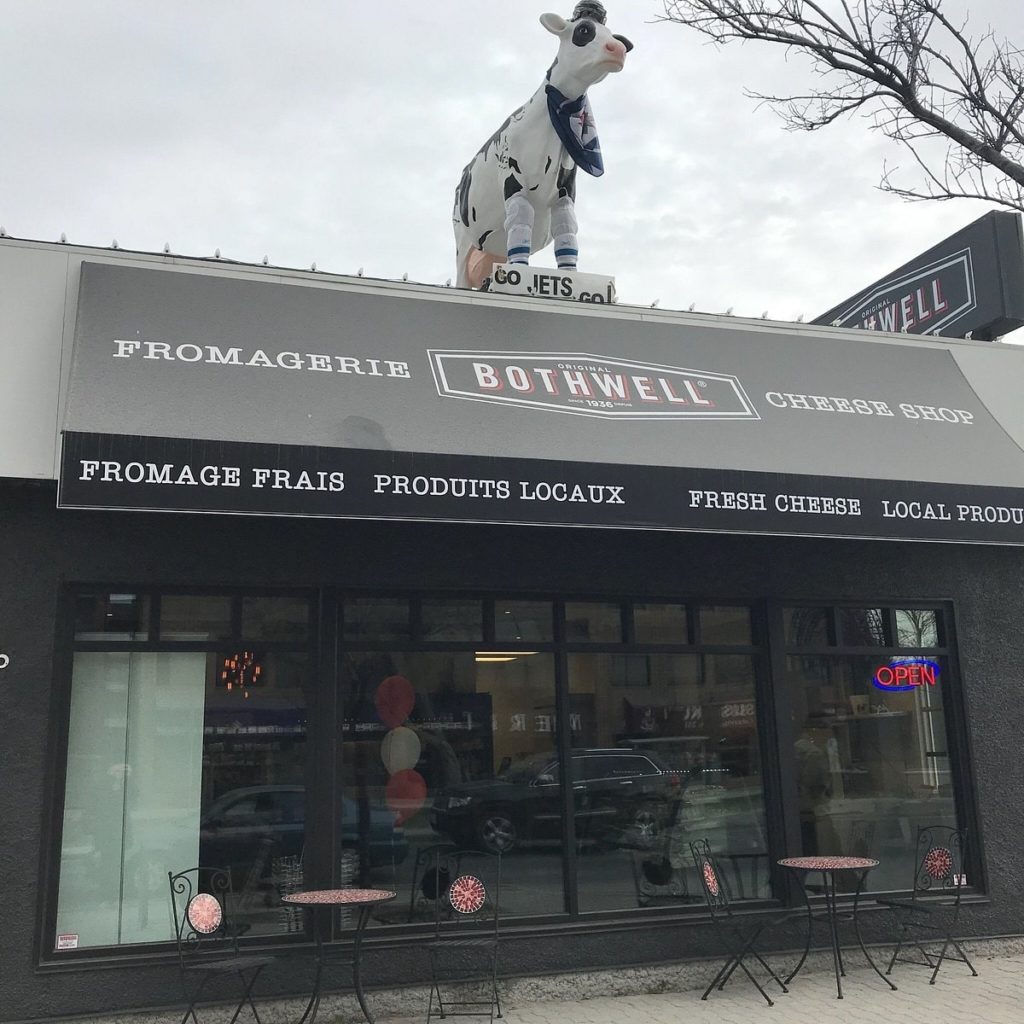 Address: 136 Provencher Blvd, Winnipeg, MB R2H 0G3, Canada
Website: http://www.fromageriebothwell.com/ 
Contact number: 204 505 2144 
Operating hours: Monday to Saturday: 10 am to 6 pm 
Fromagerie Bothwell, a beloved establishment in the city, has been delighting locals with its artisanal cheeses since its inception.
Its commitment to quality and tradition is evident in every wedge of cheese it offers, and raclette is no exception.
The shop sources its raclette cheese from the pristine Swiss Alps, where time-honored cheese-making techniques are preserved.
This commitment to sourcing the finest ingredients ensures that every bite transports you to the picturesque mountains of Switzerland, even if you're in the midst of Winnipeg's urban bustle.
Raclette night at Fromagerie Bothwell is an experience like no other. The cozy ambiance, the sizzling of the cheese, and the tantalizing aroma of melting raclette create a relaxing atmosphere.
The Mitchell Block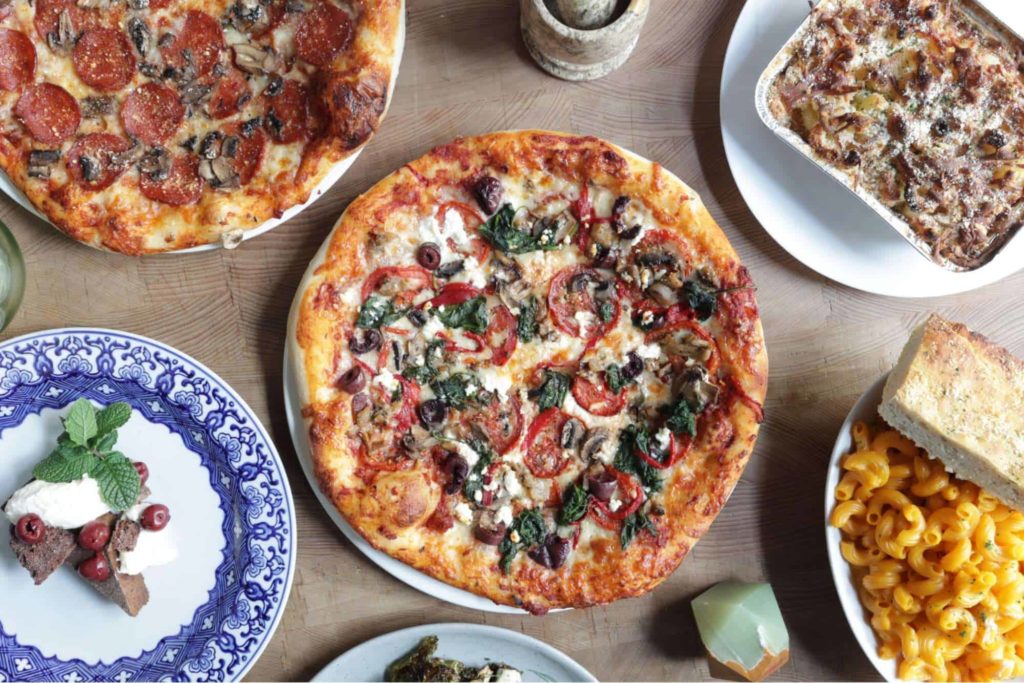 Address: 173 McDermot Ave, Winnipeg, MB R3B 0S1, Canada
Website: http://www.themitchellblock.ca/ 
Contact number: 204 949 9032 
Operating hours: Tuesday to Sunday: 5 pm to 9 pm 
When it comes to cozy winter evenings in Winnipeg, there's nothing quite like gathering around a table adorned with bubbling cheese, crisp vegetables, and savory meats.
And if you're in the mood for a truly unique culinary experience, look no further than The Mitchell Block.
This restaurant is renowned for its friendly and comfortable atmosphere, making it the perfect setting for indulging in the Swiss tradition of raclette.
It sources its cheese meticulously, ensuring that it mirrors the creamy, nutty flavors of the traditional Swiss raclette.
The cheese is heated to perfection and scraped directly onto a platter of carefully curated sides. You'll find an array of options, from tender slices of smoked meats and roasted vegetables to small, boiled potatoes and tangy pickles.
The interplay of textures and flavors is nothing short of heavenly.
Beyond the food, The Mitchell Block prides itself on its cozy and intimate ambiance. The dimly lit, rustic interior exudes a sense of warmth that pairs perfectly with the hearty raclette feast.
If you're planning a romantic date night or a gathering with friends, this charming establishment offers an inviting space where conversation flows as smoothly as melted cheese.
To complement your raclette experience, The Mitchell Block boasts an impressive selection of wines and craft beers. The knowledgeable staff is always on hand to suggest pairings that will elevate your meal to new heights.
Their dedication to creating a well-rounded dining adventure ensures that every visit is a memorable one.