5 Companies for the Best Loans in Winnipeg
Borrowing money can be daunting, but we'd like to make it simpler. To help you find the kind of loan that suits your needs, we've put together a list of companies for the best loans in Winnipeg.
We've also gathered the most commonly asked questions on loans and added a few tips so you can find the right type of loan in no time. Stick around until the end of this article for these nuggets of wisdom!
How Much Do Loans in Winnipeg Cost?
Before anything else, let's talk about how much loans actually cost in Winnipeg.
In general, borrowers have to consider the loan size or the amount they will need to borrow, the annual percentage rate or interest rate, the loan term (usually in months), and the funding time.
Given the many factors that may enter the picture, interest rates can thus vary a fair bit.
So, we surveyed the field to get a range of interest rates in Winnipeg for the most common types of loans. You'll find them in the table below.
| | | | |
| --- | --- | --- | --- |
| Type | Loan Size | Interest Rate | Loan Term |
| Personal | $1,600 – $25,000 | 9.47% – 20.07% | 36 – 60 months |
| Secured | $500 – $35,000 | 14.99% – 46.95% | 6 to 120 months |
| Unsecured | $500 – $25,000 | 14.99% – 46.95% | 60 – 120 months |
| Business | $5,000 – $6 Million | Starting at 8.39% | 12 – 48 Months |
| Payday | $120 – $15,000 | 29.90% – 46.90% | 12 – 60 Months |
| Auto | $3,500 – $49,500 | 8.99% – 29.5% | 12 – 84 Months |
| Mortgages | $50,000 and up | 1.89% – 12.49% | 12 – 60 months |
| Equipment | $2,500 and up | 3.9% – 34.9% | 3 – 72 Months |
Companies for the Best Loans in Winnipeg
Moving on, here's a list of the best available loans in Winnipeg based on payment policies, loan packages, and customer reviews.
1. Fairstone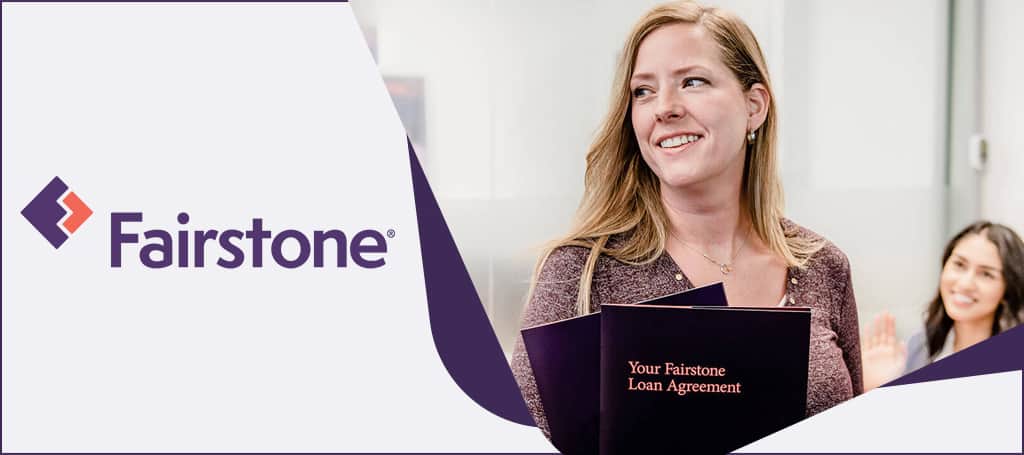 SERVICES
Personal Loans, Secured Personal Loans, Unsecured Personal Loans
WEBSITE
https://www.fairstone.ca/
ADDRESS
5 – 3380 Portage Avenue Winnipeg, MB R3K 0Z1
CONTACT DETAILS
Phone: +1 (204) 832-2278
OPERATING HOURS
Mondays, Wednesdays, Thursdays: 9:00 AM – 5:30 PM
Tuesdays: 9:00 AM – 7:00 PM
Fridays: 9:00 AM – 5:00 PM
Fairstone is one of the leading companies for personal loan solutions here, with over 240 branch locations throughout Canada.
It has dedicated lending specialists who will arrange a payment schedule customized to the needs and budget of their customers.
Customers can also apply for a loan in just three steps through the website. Customers will fill out a form, get in touch with a lending specialist, and receive the money through their bank account on the same day.
They have been lending to Canadians for nearly a century, which makes them familiar with the unique borrowing needs as well as the financial challenges of their customers.
Quick personal loans from $500 up to $35,000
Trusted Canadian lender for almost 100 years
Has over 240 branch locations
Personalized payment schedule
Longer loan terms compared to others; allows up to 60 months
Very partial towards customers with well-established credit history and excellent payment behaviour
Prepayment penalty fees will apply for secured loans
Customer Reviews
Ernie McDougall left this stellar review via Google:
"I called Susan on Monday at the 3380 Portage Avenue location, for assistance. She heard me out and began to work on my request. Susan managed to get me a very affordable payment schedule. On Tuesday, at around 9:00 P.M., she'd been able to get my request deposited into my account! She also provided me with very friendly service! Thanks, Susan!"
Another review from Jordan Wynne reads:
"Kayla was amazing to deal with, very professional, and made the process easy and simple. I'd recommend this place to anyone who needs a loan."
2. AAR Financial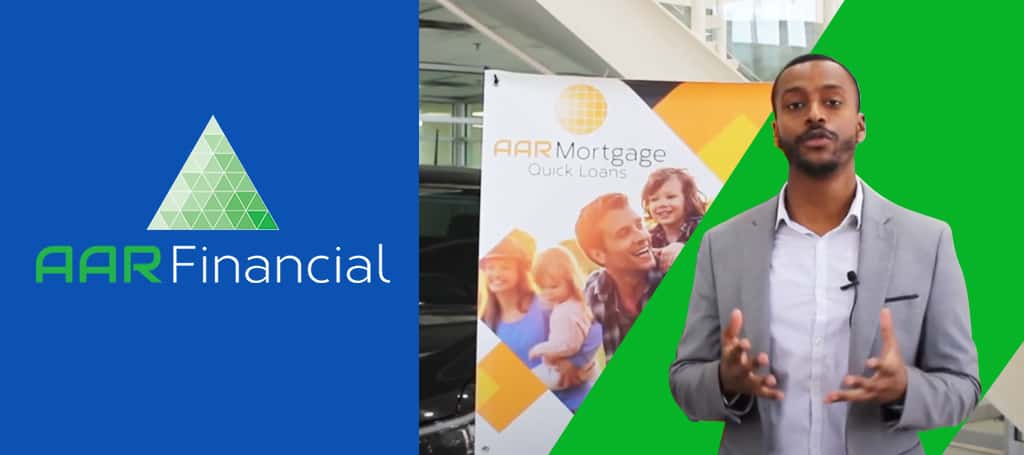 AAR Financial is also a good source for personal loans. They provide customers with flexible financial solutions and many loan alternatives to choose from, depending on their needs.
They have tailored their products and services to cater to their customers. They currently offer personal loans, debt consolidation, home equity loans, vacation loans, small business loans, or auto loans.
For customers in need of quick cash, AAR Financial can have them quickly approved for a loan up to $10,000 payable within 12 to 36 months – all within 24 hours. It's subject to certain qualifying conditions, though.
Customers are also allowed to give AAR Financial at least two days' notice should there be any payment change.
And if a customer misses a payment, AAR Financial still works closely with them to find a solution so their account and credit remains in good standing.
Canadian certified lending company for 15 years
A quick and easy application process
Responds within 24 hours of completing an application
Flexible lending criteria to serve a broader client base
Fast approval process
The maximum APR for a loan can amount to 44.9%
Customer Reviews
Cayla Jolene Snetsinger via Facebook said:
"AAR has helped me so much over the past year. I've dealt with multiple agents and all of them are equally as amazing. I recommend this agency for anyone struggling with bad credit and financial woes. They will do their very best to help you out."
Another positive review from Erin Michelle Blahey reads:
"If you need a loan and a bank can't or won't help you, AAR Financial will do the best they can to help you out with a loan. I dealt with Sabril at the St Mary's Road location and he was very calm and friendly and explained everything great! I recommend if you decide to take this route to get a loan, try to speak with Sabril. Thanks again!"
3. Money Mart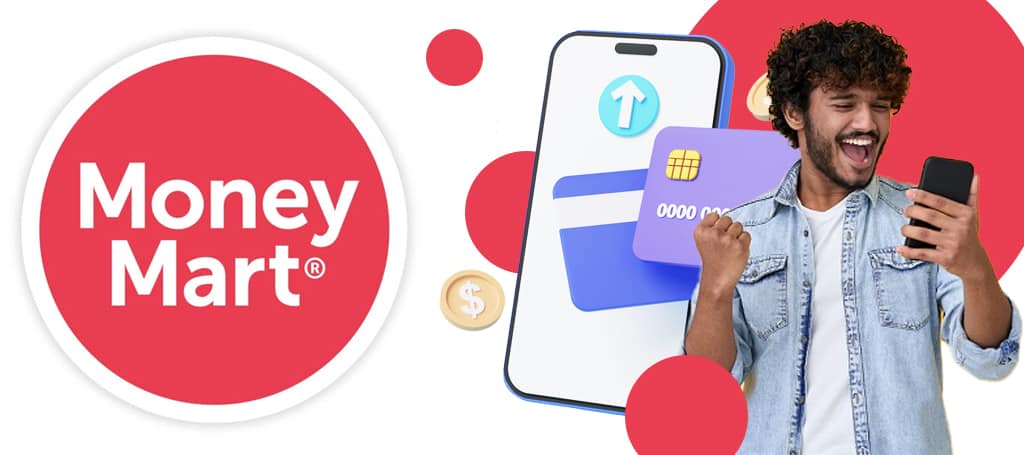 SERVICES
Consumer Loans, Unsecured Personal Loans, Cheque Cashing
WEBSITE
https://www.facebook.com/MoneyMart/
ADDRESS
1740 Pembina Hwy #3, Winnipeg, MB R3T 2G2, Canada
CONTACT DETAILS
Phone: +1 (800) 361-1407
Email:

[email protected]

OPERATING HOURS
Available 24 hours a day
Established in 1982, Money Mart has since expanded to 500 service locations, providing financial solutions to both consumers and business owners.
Being a full-service provider with 3 decades of experience in the financial industry, they have streamlined a process that gets their customers approved in two hours.
And unlike most financial institutions and banks, Money Mart has no problem accepting clients who have histories of debt problems or bad credit scores.
Essentially, Money Mart will consider you a riskier client then, but will still approve you… albeit for a smaller loan with a shorter term and a higher rate.
Bad credit (300 – 600) is accepted
Unsecured loans are offered
Fast funding, loans can be deposited to your account in 2 hours
No prepayment penalties
Their website is occasionally down
High interest rates, up to 45% APR
Customer Reviews
A Google review from Terry Stallwood reads:
"I have used the Pembina Hwy store many times and Lea is an amazing person to deal with. She is totally professional and makes any transaction you need to do a breeze. I always look forward to seeing her . I would highly recommend this store and her to anyone. Thanks Lea"
Another review left by Gideon Barnabas says,
"Good and fast customer service from LEA she's just doing her job to make customers think of only one place to make transactions. Nice experience I got from her all the time I am around Winnipeg. Thanks LEA."
4. easyfinancial Services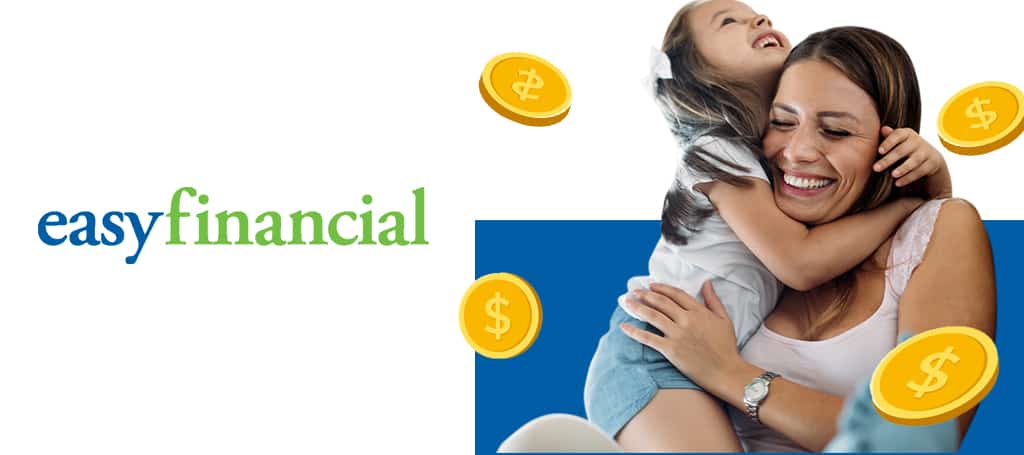 SERVICES
Personal Loans, Unsecured Personal Loans, Secured Personal Loans
WEBSITE
https://www.easyfinancial.com/winnipeg
ADDRESS
912 Portage Ave Unit 100, Winnipeg, MB R3P 0P5, Canada
CONTACT DETAILS
Phone: +1 (866) 327-9597
Email:

[email protected]

OPERATING HOURS
Mondays – Fridays: 10:00 AM – 7:00 PM
Saturdays: 9:00 AM – 5:00 PM
Since 2006, easyfinancial has been providing Canadian consumers with personal loans from $1,000 to $45,000 with affordable interest rates. With over 200 branches throughout Canada, customers can easily locate and visit a branch for information.
Where the application process with banks and credit unions sometimes blocks people with bad credit or histories of unpaid debt, qualifying with easyfinancial is relatively easier. The company has approved 88% of their customers within the same day they applied, and 60% of them started out with bad credit.
Their online applications also probably take the quickest from what we've seen, with about 10 minutes to fill out. Their confirmation can be expected within 30 minutes and the loan will be deposited directly into your bank account as a lump sum during the same business day.
One helpful product from easyfinancial is their Creditplus Savings Loan. This allows for small loans of $1,500 to $3,000 that customers can use to make responsible payments, helping to boost their credit scores along the way.
They also have Retail Financing, a way for e-Commerce and in-store merchants to apply for financing to improve and expand their businesses.
Affordable and flexible payment options and terms to fit within any budget
Quick application for an installment loan online
Fast deposit times
Easy approval requirements
24/7 customer support
3-month interest penalty for prepayments for secured loans
High interest rates may apply
Customer Reviews
A review from Harold Neufeld via Google says,
"A great loan company! The application was quick and easy to fill out and the process of getting the loan was extremely quick! Filled out the paperwork yesterday, and I was approved for the loan this afternoon! Great customer service as they were very nice and helpful with any of my questions and gave a detailed walk through of the loan repayment. If you need a loan and don't have great credit, easy financial will definitely be there to help! Thanks again :)"
Another positive feedback from Rejean Sawchuk says,
"The loan representative was extremely friendly and knowledgeable. Every question I had was handled very promptly… Would highly recommend Elisabeth to anyone who is looking for help for easy financial [loan] in the future. She made the whole experience easy and enjoyable."
5. Borrowell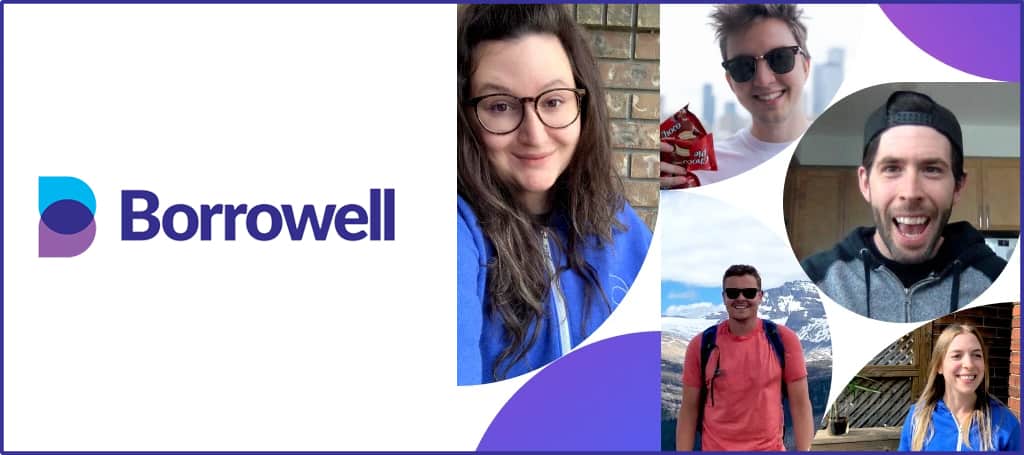 SERVICES
Personal Loans, Debt Consolidation, Credit Monitoring
WEBSITE
https://borrowell.com/
ADDRESS
33 Yonge Street, Suite 1301 Toronto, Ontario M5E 1G4
CONTACT DETAILS
Email:

[email protected]

OPERATING HOURS
Mondays – Fridays: 9:00 AM – 9:00 PM
Since 2014, Borrowell has been helping Canadians gain access to fair and affordable loans. They offer secured and fast personal loans up to $35,000 while helping their customers monitor and improve their credit scores.
Borrowell's head office is located in Toronto but the majority of their business is done online. Their free, easy-to-navigate online application leads to personalized and customized loan quotes.
Borrowell's detailed website and blog posts make the company stand out among most lending institutions. Their posts often contain educational content regarding credit scores, which is specifically helpful to those who want to successfully navigate their personal finance.
Their website also provides plenty of information about their loan costs. Customers can use this resource to calculate how much interest they would have to pay over the life of their loan.
On top of helping their customers navigate their financial needs, they offer flexible interest rates and repayment plans.
Does not charge any prepayment penalties for early installments
Provides many free services with membership
Free weekly credit score and report monitoring
Personalized financial product recommendations
Free credit improvement tips and education
Payments can only be made monthly
Not likely to spruce people with a bad credit score (300-600), a low income, or debt-related problems in the past
Customer Reviews
A positive review was left by Ashvin G. via Facebook:
"Excellent service. Recommend to understand your finance and banking accounts, debt control, loan utilization to build a good credit score for lending purposes."
Another review from Andrea B. via Google reads,
"I have been using Borrowell for over a year now and I am a happy customer. I get the real deal on my credit and good advice also!"
FAQs about Loans
---
We hope that our list of companies for the best loans in Winnipeg helped you move a step closer to achieving financial freedom.
Know any other trusted loan providers in Winnipeg that weren't included on this list? Let us know by reaching out to us.
And if you're looking to maximize your wealth, check out our list of the best financial advisors in Winnipeg.