The Top 3 Collection Agencies in Winnipeg
Handling your finances is already a stressful task. But getting back the money you've lent, especially if it's already past the due date, can be more stressful.
Fortunately, there are collection agencies that you can rely on.
If you haven't had any experience with one of them, we're here to guide you! Here's our list of the best collection agencies in Winnipeg.
How Much Does a Collection Agency Service Cost in Winnipeg
The cost of a collection agency's service is usually from a percentage of your money after it has been collected. It's also good to mention that most of these agencies accept contingency fees, which simply means "no collection, no fee."
But as we've mentioned, certain percentages still apply for that service. It also depends on the type and age of the collection.
Typically, the older the debt is, the higher the percentage it will take. This is because of the extra miles the collection agency will take just to go way back into the past to recover your money.
There are a lot of factors being considered in coming up with consumer collection fees. This requires far more expertise, and we might be referring to a huge amount of money here.
Consumer collection fees, on the other hand, have higher rates because of the age of the outstanding balances.
With all that info, it's still best to keep in mind that the fees for each collection agency may vary. Additional fees for other services may also be required.
Here's the average percentage summarized in the table:
| | |
| --- | --- |
| Commercial collection | 10%-20% |
| Consumer collection | 25% and up |
The Best Collection Agency in Winnipeg
By the way, before we unveil our top picks for collection agencies in Winnipeg, we've matched them against these factors:
Now we're through the criteria, here's our list of top collection agencies in Winnipeg!
1. Dixon Commercial Investigators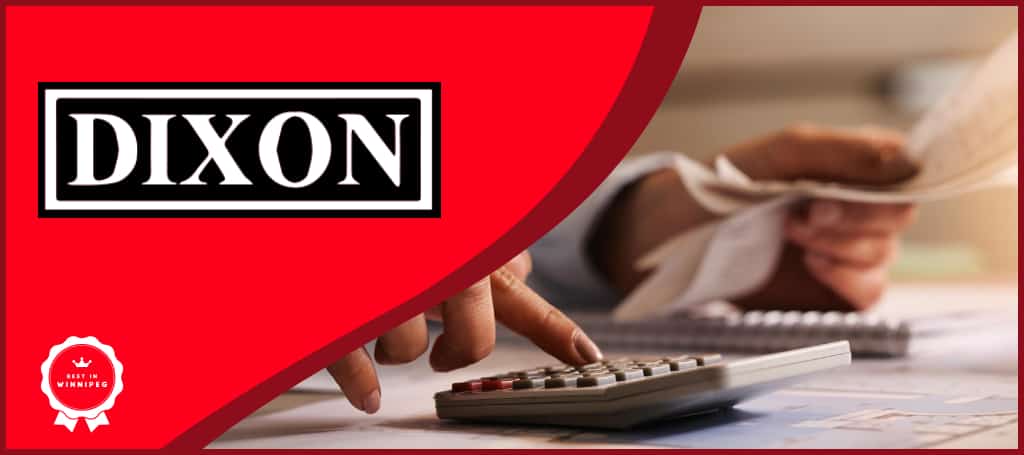 SERVICES
Collection Calls, Demand Letters, Judgment Enforcement, Sip Tracing, Credit Management Assistance, Collection Training Programs, Legal Services
WEBSITE
http://www.dixoncommercial.com
ADDRESS
559-3336 Portage Avenue, Winnipeg, MB, R3K 2H9
CONTACT DETAILS
Phone: 1-800-387-8929

Email: [email protected]
| | |
| --- | --- |
| Criteria | Ratings |
| Licensed Experts | ★★★★☆ (4/5) |
| Core Values | ★★★★☆ (4/5) |
| Experience | ★★★★☆ (4/5) |
Dixon Commercial Investigators Inc has been in the industry for more than decades now. They're an international organization serving creditors across Canada and New York.
They have worked with over 100,000 clients before, which means they are adept in the services they are providing.
Their services range from collection calls to judgment enforcement and demand letters to credit searches. They're also offering skip tracing, which we think is beneficial for locating debtors with which you no longer have connections and updates.
It's also good to note that Dixon Commercial Investigators Inc have 0% collection rates on accounts under $300, and only 10% rates on accounts over $300. It doesn't matter whether it's a small or significant amount of money, they can do the job for you.
We'd like to highlight that among our entries for this list, Dixon Commercial is the only collection agency with available pricing and percentage info on their website.
Another service that caught our attention is their credit searches. We like this because it prevents you from lending money or providing services to individuals without a reliable payment credit history.
With their credit search and report service, you'll be able to make an informed decision in extending your money to others.
Dixon Commercial Investigators Inc also offers guaranteed results and assurance to their members that if they're not able to recover their money at least ten times the cost of their membership fee, they'll still provide no-cost membership services.
Their easy process also grabbed our attention. You just call them and give the necessary info, and they'll start recovering your money for you.
It's a bonus for us that tracking your case's update is easy–you just log in to their website and you can receive an update on how the collection is progressing.
Offer credit search service
Provide services across Canada
Online tracking
Skip tracer service is provided
No business hours posted online
Have mixed reviews
Customer Reviews
Saw results first week
"I own a small accounting company and have had a number of difficult client (wont pay) that is until I hired these guys …saw results first week"—Stan Conner, Google Reviews
I find this less time consuming as well
"I used to use a law firm for the collection of accounts, but Dixon also takes smaller accounts i was writing off. Now i use them for everything. I find this less time consuming as well."—Al Devichio, Google Reviews
2. DMG Commercial Credit Consulting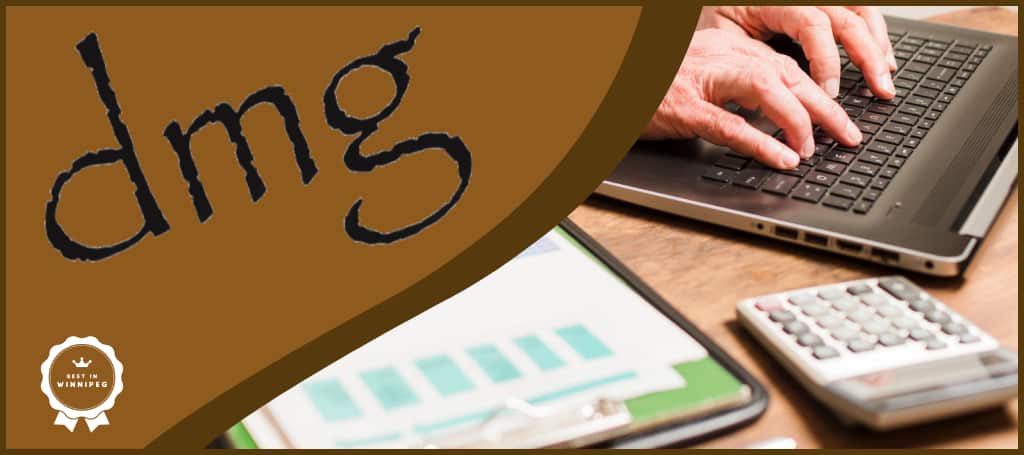 SERVICES
Collection Of Delinquent Accounts, Credit Seminar, Credit Management, Collection Calls, Demand Letters, Judgment Enforcement, Credit Searches
WEBSITE
www.dmgcredit.com
ADDRESS
201-925 Kapelus Drive, West St. Paul, MB R4A 5A4
CONTACT DETAILS
Phone: (204) 667-6750

Email: [email protected]

OPERATING HOURS
Monday-Friday: 10:00AM–6:00PM

Saturday and Sunday: Closed
| | |
| --- | --- |
| Criteria | Ratings |
| Licensed Experts | ★★★★☆ (4/5) |
| Core Values | ★★★★★ (5/5) |
| Experience | ★★★★★ (5/5) |
DMG Commercial Credit Consulting was founded in 2004 by David M. Goldenstein. This company aims to provide a proactive way of collecting outstanding receivables and paying future debt on time.
Its founder, David M. Goldstein has over 30 years of experience in credit and collections, which means the company has a wealth of knowledge in the industry. He is also affiliated with the Fellow Credit Institute.
As for their core value, it's good to note that their service's approach is to work with and not against your clients. You can make sure that they provide a respectful and professional approach to you and your debtors as well.
They have a wide array of services that might be helpful to a company or business. But with that being said, DMG Commercial Credit Consulting might not be a place for you if you're an individual looking for collection assistance.
Nonetheless, we like their collection services because you can choose whether you'd like a friendly, firm, or demanding approach for your debtors. And we want to mention that their service is also a "no collection, no fee" assistance.
But take note that they're not accepting accounts under $1,000 at the moment.
One of the services that stood out to us is their credit seminars, which can help enlighten you and your staff about the world of credit. The seminar usually lasts for a minimum of one hour and the cost is negotiable.
In addition, they provide professionally designed and customized credit applications and forms for your business which makes it easy for you to sort your applicants and minimize the risk of debtors who don't pay on time, or worse, don't pay at all.
Lastly, DMG Commercial Credit Consulting offers judgment enforcement, which we think is helpful for companies that are struggling with recovering their money. They can seize assets and bank accounts, and garnish wages with this service.
Professionally designed credit application form service
Offer credit seminar service
Relatively shorter business hours on weekdays
Located outside central Winnipeg
Focus is on businesses and companies
Customer Reviews
I've had the pleasure of working with everyone on the DMG team
"I've had the pleasure of working with everyone on the DMG team. David and Rob have helped me collect the "uncollectible" and I was amazed at how fast they accomplished it! I've also had the pleasure with helping them grow their business and they are both professional, punctual, knowledgeable, ethical and just really nice people to deal with.
I highly recommend DMG and will use them again without question"—Ben Hopper
We have been using DMG for over 25 years
"We have been using DMG for over 25 years. They have always been very professional and and efficient in helping us with their services. We would highly recommend DMG to other associates. Brad Alsip (President & CEO of Alsip's Building Products & Services)."—Alsip's Hearth
3. Trend Collection and Bailiff Services Ltd.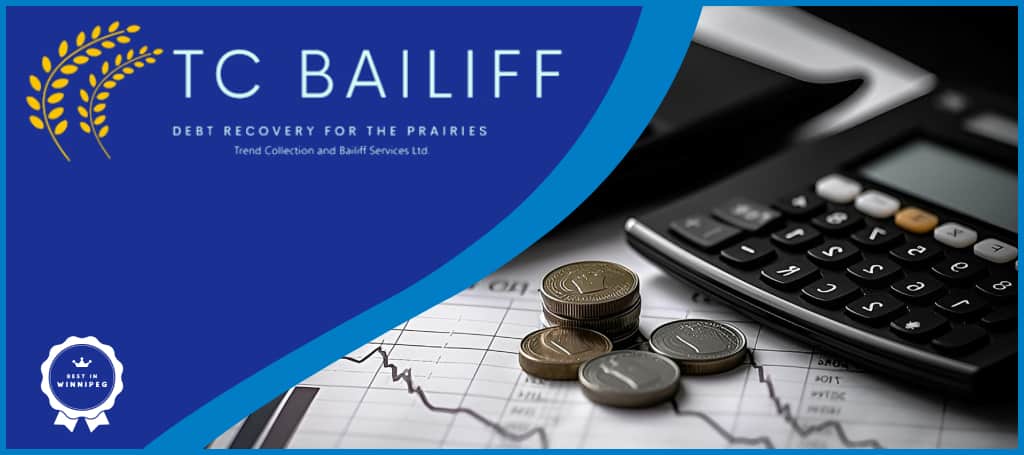 | | |
| --- | --- |
| SERVICES | Consumer Services, Bailiff Dispute, Bailiff Seizures, Process Serving, Repossession and Recovery Services |
| WEBSITE | www.tcbsbailiff.ca |
| ADDRESS | 62 Hargrave St., Unit 105, Winnipeg, MB R3C 1N1 |
| CONTACT DETAILS | Phone: (204) 989-2321 |
| OPERATING HOURS | Monday-Friday: 8:30AM–5:00PM |
| | |
| --- | --- |
| Criteria | Ratings |
| Licensed Experts | ★★★★☆ (4/5) |
| Core Values | ★★★★☆ (4/5) |
| Experience | ★★★★★ (5/5) |
Trend Collection and Bailiff Services Ltd has been around the industry for over 30 years, providing collection services in Winnipeg and Brandon.
They're also licensed through the Consumer Act Protection of Manitoba. With that, you're assured that TCBS Ltd follows protocol and they're qualified to help you in collecting your money from your debtor.
They are offering their services to both creditors and debtors. So, whatever side of the story you're on, TCBS Ltd can help you with your concerns.
Their main services focus on collecting debt, repossession, and bailiff services. However, we think that it's beneficial if they have laid out specific services they're offering, as well as their respective rates on their website.
It's helpful for those looking for a collection agency to be aware of the services they're providing. With this set of info available online, prospect clients are able to make a sound choice.
Despite that, we like that TCLB Ltd employees are also qualified to do the job for you. Most of them have years of relevant experience in the accounting and collection industry.
With that, you can make certain that TCLB Ltd provides a well-mannered and efficient collection service for you. And because of their years of experience, they have a higher chance of success.
In addition, we're quite impressed that this is the only company on our list that offers bailiff seizures services. Bailiff services are useful when your debtor isn't able to pay you their credit.
Their expert bailiffs are professional, respectful, and firm when it comes to making efficient asset and possession seizures.
Another thing that we'd like to mention is that this company is offering a "no collection, no charge" program for their clients. And, if you're looking for simple legal services, TCBS Ltd also provides notary service in their Brandon office.
But just make sure to inquire about their services during the weekdays since they're closed on Saturdays and Sundays.
To top it off, Trend Collection and Bailiff Services Ltd are worthy of mentioning in this list because they accept clients with either small or large amounts of claims.
Services are open for both creditors and debtors
Have bailiff services
Have no rates info available online
Closed on weekends
How To Choose A Collection Agency
When choosing a collection agency, it's best to make sure that the company is reliable and trusted. Here are a few tips when choosing the right collection agency for you:
The collection agency should be knowledgeable and experienced in the credit and accounting enterprise. You can do your research on how long the company has been serving in the industry.
Look for their track records and past client reviews. This way you'll have more idea of how successful they are in recovering past and outstanding balances.
Go for a collection agency with a wide array of services. Since you'll be dealing with lots of struggles just to get back the owed money, it's advantageous if a collection agency has a variety of services being offered.
Make sure that the collection agency is a certified company to collect your money on your behalf.
Compare rates with other companies. While it's standard for most collection agencies to have a contingency fee structure, they can still have varied rates. It's recommended to compare and go for a company that can give the best value for your money.

Read reviews online. Lucky for us, the pool of information is at our fingertips. Go through reviews of past clients as well as reviews from trusted sites to help you create a wise decision.
FAQS about Collection Agency in Winnipeg
If you're looking for help in managing your credits and balances, we've reviewed the best debt consolidations in Winnipeg. Be sure to check that out!