5 Best Personal Trainers in Winnipeg
Featured Image Source: Victor Freitas via Pexels
It's no myth that having the right coach in your corner can help you stay focused, informed, and injury-free. Whether you have clear fitness goals or want to try something new, hiring a personal trainer will help.
Here, we're listing the best personal trainers in Winnipeg. We also talk about how much they charge along with some tips on how to match up with your dream guru.
How Much Does a Personal Trainer Cost in Winnipeg?
First, let's make this clear: it's totally fine to prefer private coaching. Sometimes, a physical condition or recent injury requires it.
But you do pay a premium for having your trainer's full attention on you and your needs.
Unlike group class instructors, personal trainers meet you where you are. They build a custom program around your strengths and goals, and adjust the routine based on your progress.
For this, they usually charge per 30 minutes to an hour of consultation or training.
| | |
| --- | --- |
| SERVICE | ESTIMATED COST |
| Preliminary assessment | $30 to $65 |
| One-on-one training | $40 to $65 per hour |
| One-on-two training (buddy session) | $75 to $120 per hour, split |
| Dietician or lifestyle coach | $90 to $130 per hour |
| Gym membership | $15 to $30 biweekly |
| Goods and Services Tax (GST) | %5 |
Keep in mind that these rates will be multiplied by how often you wish to receive instruction. This is important when considering a long-term fitness plan.
Some trainers let you book introductions for free. This is great for when you want to know what they're like before signing up.
The Best Personal Trainers in Winnipeg
Now that you know how much personal trainers charge, here's where you can find the best ones in Winnipeg.
1. Brass Performance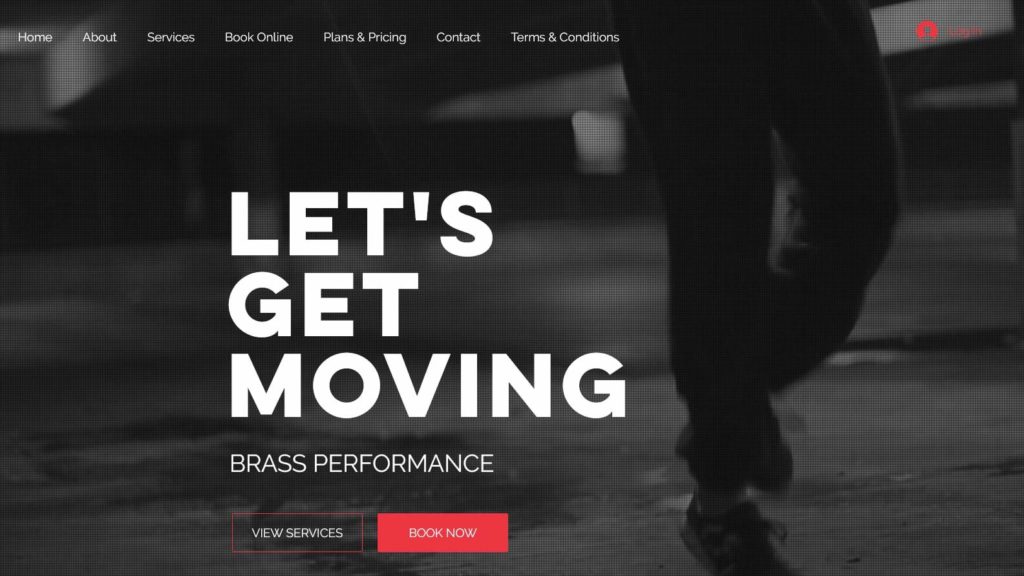 SERVICES
Weight Loss, Muscle Gain, Nutrition, Strength, Conditioning, Athleticism
WEBSITE
https://www.brassperformance.com
ADDRESS
955 St. Marys Rd, Unit 3, Winnipeg, MB
CONTACT DETAILS
Phone: 204-230-4057
Email:

[email protected]

OPERATING HOURS
24/7 studio access
Brass Performance offers exclusive personal training to anyone from beginners all the way up to professional athletes. They specialize in improving body composition. In layman terms that means weight loss, gaining muscle and increasing strength / conditioning. Their exercise and nutrition plans are completely customized to ensure your body will reach its full potential. Your goals are of utmost importance for them and you will be able to choose to train in their exclusive personal training studio or have them come to you at your home.
One of their biggest perks are the inclusions with each package. It doesn't stop with just the personal training sessions! With each package you get 24/7 exclusive access to their studio, unlimited fitness classes, customized nutrition / exercise regimen and unlimited usage to their software for no extra cost. All of this on top of having a personal trainer for accountability, support and motivation along your journey.
In terms of affordability, they are hands down the best price in Winnipeg. They are always running promotions year-round and provide free 30-minute consultations. Personal training these days can be very costly but these guys found a way to make it work for anyone's budget. Hats off to them!!
The biggest reason why we feel they are our number 1 is their exclusive studio is private and comfortable. Clients get the added benefit of having their training sessions private in their exclusive studio without the noise or distraction you would normally find in a public gym. This is why their success stories are pretty amazing! Each of their trainers are highly educated and very knowledgeable, so you can be sure you're in good hands.
Now, hopefully sometime in the future they can add more branches so everyone can get a chance to start their fitness and health journey in the branch nearest to them.
Good selection of fitness plans
One-on-one personal training
Private and comfortable studio
Ease of scheduling with their app
Needs additional branches to help more people achieve their fitness goals
Customer Reviews
If you want to know an insider view of the experience at Brass Performance, here are some notable success stories:
"It's always been hard for me to put my trust on the line in anything I do. Joel assured me I was in good hands and didn't let me down whatsoever. I reached my weight loss goal months before I wanted to and he taught me how nutrition works. I don't know what to say Joel, you really are a miracle worker. Thanks and if I could give more than 5 stars, you know I would."— Jeff Brown
"I worked with Michelle for one on one personal training and I had Joel for the fitness classes. What a wonderful experience all round. Couldn't be more happy with my results. I will continue with them because I now have new goals and I know they will help me. The atmosphere is always uplifting and they actually care about their clients' needs. Here's to 2021 and Brass Performance pushing me to new limits!!"— Shelley Pine
2. Flex Fitness
| | |
| --- | --- |
| SERVICES | Advanced Resistance Training, Rehabilitation of Injuries, Adapted Physical Activity, Parkinson's Disease Programs, Figure Competition, Weight Loss, Lean Muscle Gain, Expecting and New Mom Programs, Olympic Lifting, Athletic Development, Rehabilitation of Injuries, Mobility and Posture Training |
| WEBSITE | https://www.flex-fitness.ca |
| ADDRESS | 1750 Sargent Ave, Winnipeg, MB R3H 0C7, Canada |
| CONTACT DETAILS | 204-997-1330 |
| OPERATING HOURS | 24-hour studio access, personal training session by appointment |
When you first walk into Flex Fitness, you'll be met with a great atmosphere and well-maintained equipment. Clients have access to complimentary Wifi, TV, free towel service, and even a saltwater swimming pool and Jacuzzi hot tub.
Their complete range of amenities is plenty of motivation for you to attend training sessions in-studio. For folks who prefer to stay in, Flex also offers home and virtual training.
Because of distance and travel time, the rates of home visits vary. Another price you pay for home and virtual training is that you forfeit amenities you would normally have in-studio.
The fact that they can't lug all the fancy things from the gym to your home leaves a lot (or at least a discount) to be desired. Nevertheless, trainers at Flex are known to be resourceful when it comes to creative workout solutions at home.
Flex has a very talented team of trainers who get results and leave customers feeling proud of their own progress. Alistair, Jessi, and Ryan are all highly qualified in different fields, offering both diversity and expertise.
If you're interested in one of their many programs, you'll need to commit to at least a month of training as a prepaid package. You do save 25% if you bring a friend for one-on-two training, in case you have a buddy in mind.
Offers studio, in-home, and virtual personal training
48-hour notice for appointments
Wide range of training programs
Multi-faceted trainers
No equipment provided for in-home training
Customer Reviews
Here are some personal takes on Flex and their trainers:
"The best part of the gym is the personal trainers! They keep constant tabs on weight loss goals and physical performance."— Jason B.
"Best personal trainer in the city is Jessi. She goes so far above and beyond; she continues to impress me every time I see her. She has helped me so much in so many ways. Whatever your needs/training goals are, she's extremely knowledgeable. She not only helped me with proper exercises/regimen for my goals but with nutrition, lifestyle, and motivation. She's the most caring and involved trainer I've ever had the pleasure of meeting, and one of the kindest human beings in general. It's evident she enjoys what she does. Thank you, Jessi, for being awesome."— Micky W.
3. Chirah Fitness
SERVICES
Adaptive Resistance Exercise (ARX) Training, Total Body Resistance Exercise (TRX) Training, Battle Ropes
WEBSITE
https://chirahfitness.com
ADDRESS
388 Donald St, Winnipeg, MB R3B 2J4, Canada
CONTACT DETAILS
Phone: 204-416-0900
Email:

[email protected]

OPERATING HOURS
Monday to Saturday, 6:00 AM to 6:00 PM
If you love using the "I don't have time" card to get a free pass from exercise, Chirah Fitness might just change your mind.
Founder and owner Andrew has developed a novel training program using body resistance to optimise your workouts. This means you only need 2 to 3 30-minute sessions every week for the best results.
You pay monthly and attend one-on-one sessions with Andrew. He also offers a free hour-long introduction at his studio where he'll discuss what to expect while you try out the equipment.
Although his methods stick to resistance training, workouts are fully adaptive and customisable. Chirah clients have achieved impressive results, from effective strength and muscle gain to smooth physical recovery and more.
Because a lot of the benefits of training with Andrew are tied to his leading equipment, virtual sessions are a bit lackluster in comparison. That said, he still has a tonne of wisdom to offer and can help you progress quickly and effectively from wherever you are.
Free intro booking
State-of-the-art equipment
Novel approach to fitness and recovery
Effective, time-saving workouts
Closed on Sundays
Virtual sessions lose the equipment edge
Customer Reviews
Satisfied clients have really good things to say about Andrew and his programs.
"I have been weight training for 10+ years, and I can honestly say this is the best workout experience I have ever had. There are so many ways to customize the workout for muscle gain and fat loss, and to top it off, Andrew is the best personal trainer who works with you to achieve your goals. I go for 30 minutes PER WEEK, and I have gained more strength and muscle over the last year of working out here than I have over the past 10 YEARS pumping iron in the gym. Chirah Fitness, you are the best!" — Michael Grant
"You have got to try this. I highly recommend Andrew & Chirah Fitness! I began working with Andrew after my first hip replacement. The training & development prepared me for a great recovery from my second hip replacement & I got right back to working with Andrew as soon as my doctor cleared it. Andrew modified our approach as my ability to work hard grew. My recovery was swift, uneventful with no issues. Andrew is an excellent coach & will develop a thorough understanding of where you are in your journey. He will know when to push you to increase your mental & physical conditioning, no matter where you are when you start. I love the ARX, TRX, and banded workouts. Something for everyone. You get a lot done in 30 minutes." — Paul Dempster
4. The Wellness Institute
SERVICES
Weight Loss, Sports-specific Training, Strength and Conditioning, Speed and Agility, Endurance Training, Injury Prevention/Rehabilitation, Functional Fitness, Interval and Circuit Training, Weight Training, Corrective Exercises, General Fitness, Full Body Conditioning, Imbalance Prevention, Pre/Post-Natal Fitness
WEBSITE
https://wellnessinstitute.ca
ADDRESS
1075 Leila Ave, Winnipeg, MB R2P 2W7, Canada
CONTACT DETAILS
Phone: 204-632-3900 Fax: 204-697-2412
Email:

[email protected]

OPERATING HOURS
Monday to Thursday 5:00 AM to 11:00 PM
Friday 5:00 AM to 9:00
Saturday, Sunday 7:00 AM to 7:00 PM
Closed on Holidays
The Wellness Institute is a fitness hub under Seven Oaks General Hospital. It's a great place to reap the advantages of personal training from a medical fitness perspective.
They've nailed health and wellness down to a science― quite literally. The Wellness Institute employs the expertise of a dozen trained instructors with backgrounds in physiology and sports science.
Degreed and certified, they have the knowledge needed to deal with fitness goals and physical conditions of all kinds. This also means they can easily work with your health history to develop programs around your needs.
Additionally, we checked their amenities and it turns out that the entire 80,000 square foot property is an amenity. We had to look twice to make sure we weren't reviewing a country club!
From steam rooms to yoga studios, pools, cushioned track ovals, fitness gyms, weight rooms, and even a full-sized gymnasium― they've got it all. It's also no surprise that it will cost you if you're willing to pay for quality facilities.
Unlike most entries on this list, they don't offer free consultation. You'll have to pay $75 for an introductory training session, and that's only the beginning.
Medical fitness
Great amenities, large training spaces
Large trainer pool
Nutritional coaching offered separately
Pricey
Customer Reviews
Here's what people think about The Wellness Institute and their services:
"Great gym. Very clean, staff is friendly, and lots of equipment. Not the cheapest place, but it's definitely worth the extra money."― Ryan Meade
"Great facility and great staff. Their equipment is well kept and hardly anything is out of service."― Thomas P
"The Wellness Institute is a very professional facility offering many services / facilities. I often took yoga classes― equipment is always provided and depending on the teacher, you can find a class to suit your level/style. I also walked the track― depending on the time and day, it could be rather busy but not a problem. There is a vast selection of equipment for training purposes along with a pool/hot tub/steam room. I have not used these; however, it's wonderful they provide this. The machinery for cardio is abundant and often complete with a TV/entertainment system. I would highly recommend The Wellness Institute. It has many services which would take too long to list. Well worth the visit."― Laura Johns
5. GFIT Wellness
SERVICES
Fitness Coach, Nutritional Plan, Mindset Coaching, Mental Health Support, Podcasts and Books, Guided Meditations, Corporate Wellness
WEBSITE
https://www.gfitwellness.ca
ADDRESS
217 Bonaventure Dr E, Winnipeg, MB R3X 0N1, Canada
CONTACT DETAILS
Phone: 204-520-2220
Email:

[email protected]

OPERATING HOURS
Weekdays, 9:00 AM to 5:00 PM
What's better than having a fitness coach? How about a fitness coach and a whole team of health professionals supporting your personal development?
If what you're looking for is a holistic approach to wellness, then GFIT Wellness might be the place where you can thrive.
GFIT's wellness philosophy is rooted in the interconnection of your physical, mental, and emotional state. That means when you sign up for their personalised wellness programs, you're getting an all-around health package.
Whether stress or anxiety is a major hindrance to your progress or you just want to find a zen space to better yourself, GFIT covers your needs on multiple fronts.
Their one-on-one programs include these: personal training with a fitness coach, a custom nutrition plan by their registered dietician, and regular therapy sessions to keep you feeling assured and motivated throughout the process. As a bonus, you get access to hundreds of workout videos and recipes through their virtual portal.
It's definitely worth checking whether your health insurance can cover this program for you because many policies do. Just don't expect to find the grittiest coaches that specialise in competitive sports training.
Do note that this program won't get you any techy gym equipment. It's all people power.
Free assessment session
Holistic fitness
Multi-dimensional coaching
Covered by most insurance plans
Shorter hours, closed on weekends
No gym equipment provided
Customer Reviews
Here's what some happy clients have to say about GFIT Wellness, with the results to prove it:
"Coach Kaitlyn is amazing! She spends time working with me to personalize a fitness and nutrition plan that is realistic and fits my lifestyle. She holds me accountable, celebrates my accomplishments and supports me when I need encouragement. I consistently feel supported. Kaitlyn is a wealth of knowledge about weight training, mobility, nutrition, and healthy habits. She took the time to get to know me, made the space comfortable so that I can be honest about my goals and the behaviours that can stand in the way of achieving them. She prioritized a holistic approach that incorporates mind, body and soul and doesn't push a plan that is just about weight loss. I can't praise my experience with Kaitlyn enough! She is awesome! With her support, I have gained motivation and confidence, and have achieved goals I have wanted to for a long time. And we continue to create bigger goals! I would recommend G-FIT and Kaitlyn to anyone looking to improve their physical fitness, health and lifestyle!"― Margeaux Baunemamn
"I have absolutely LOVED working with Lana. She does such a great job holding me accountable and checking in with me regularly. The meal plans have been so easy to follow as it doesn't feel as though I am being restricted. Who doesn't love eating popcorn and ice cream daily while still losing weight! Down more than 15 pounds in the first two months with her. Can't wait to see where this journey takes me!"― Kari Friesen
Choosing Your Personal Trainer
We've made our picks, but how do you make yours? With so many trainers in the city to choose from, that can be a loaded question.
Let's unpack it then.
1. Pay Attention to Your Needs
It all starts with you and what you need from the experience. Take some time to set your non-negotiables, then filter from there.
Do you have a physical condition but still want to stay fit? Or are you an athlete looking for a coach to keep you at the top of your game?
Remember, the point of having a personal trainer is to have someone who can work around your needs.
If nothing specific comes to mind and you still feel that you need guidance, it could be that you just thrive with good rapport. In that case, don't be too shy to book a consult and see who you get along with.
2. What Perks Matter Most
A lot of the time, hiring personal trainers from a gym or facility includes added benefits. These usually come in the form of good training equipment and amenities like towel service, pool access, etc.
If you work better in a certain atmosphere, be willing to pay visits (and money). There are plenty of gyms in Winnipeg with motivating environments to pump iron, fortunately.
However, if you're on a budget, talented trainers can manage great results without fancy tools. You'd be surprised what people can achieve from the comfort of their homes.
It all depends on whether you like the gym vibe or feel more comfortable at home.
On the subject of nutrition and mental health: If you need help in those areas too, some personal trainers take that into consideration as well. However, if you can manage these things on your own, there's no harm in wanting a trainer that specialises on the workout routine.
FAQs about Personal Trainers in Winnipeg
---
And that's a wrap! We hope you found this guide useful in propelling you to your fitness goals.
If you want to go deeper into health and nutrition services in the city, be sure to check out our picks for the best dieticians in Winnipeg.