10 Heart-Stopping Winnipeg Spots to Pop the Question
Proposals are one of the highlights of people's lives, signaling the start of a life with a special someone. I'm pretty much the only single person in my friend group, but I've helped all of them set up their special moments.
With my considerable experience, these are the 10 best places to propose. I'll even give some ideas for each place to help you out.
1. Assiniboine Park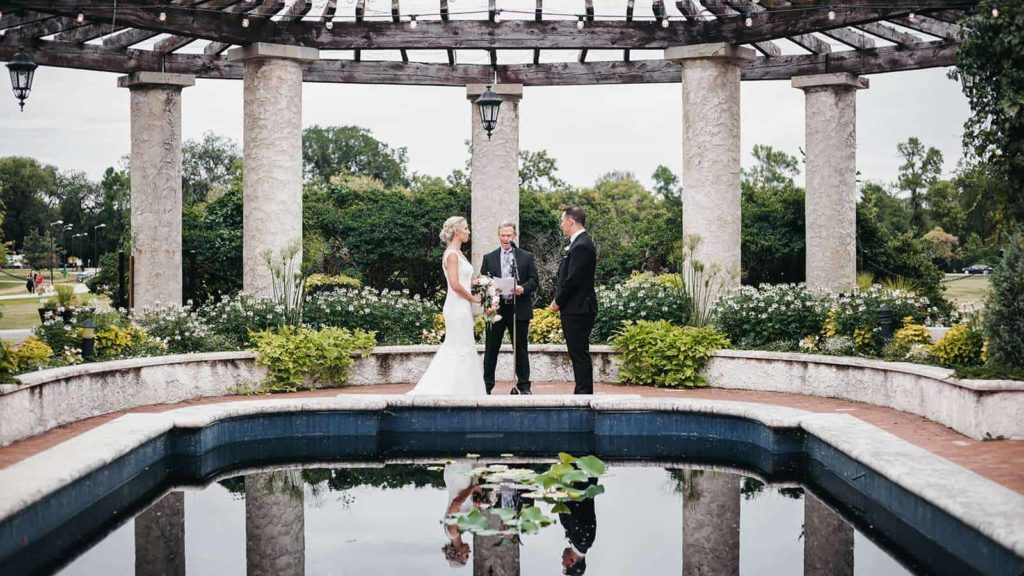 Assiniboine Park naturally sets the stage for romantic proposals, plus the place is huge so you can pick and choose where to propose.
You can choose the English Garden for an outdoor proposal surrounded by flowers, the Pavilion for elaborate proposals, or the footbridge by the riverside area for a Europe-esque vibe.
Wherever you choose to go and however you plan to propose, you can't go wrong with this park unless you misread the signs and they aren't ready. We haven't seen this happen yet though, so go ahead and try your luck!
| Address | Contact Details | Hours |
| --- | --- | --- |
| 55 Pavilion Crescent, Winnipeg, MB R3P 2N6, Canada | +1 204-927-6000 | Open 24/7 |
2. FortWhyte Alive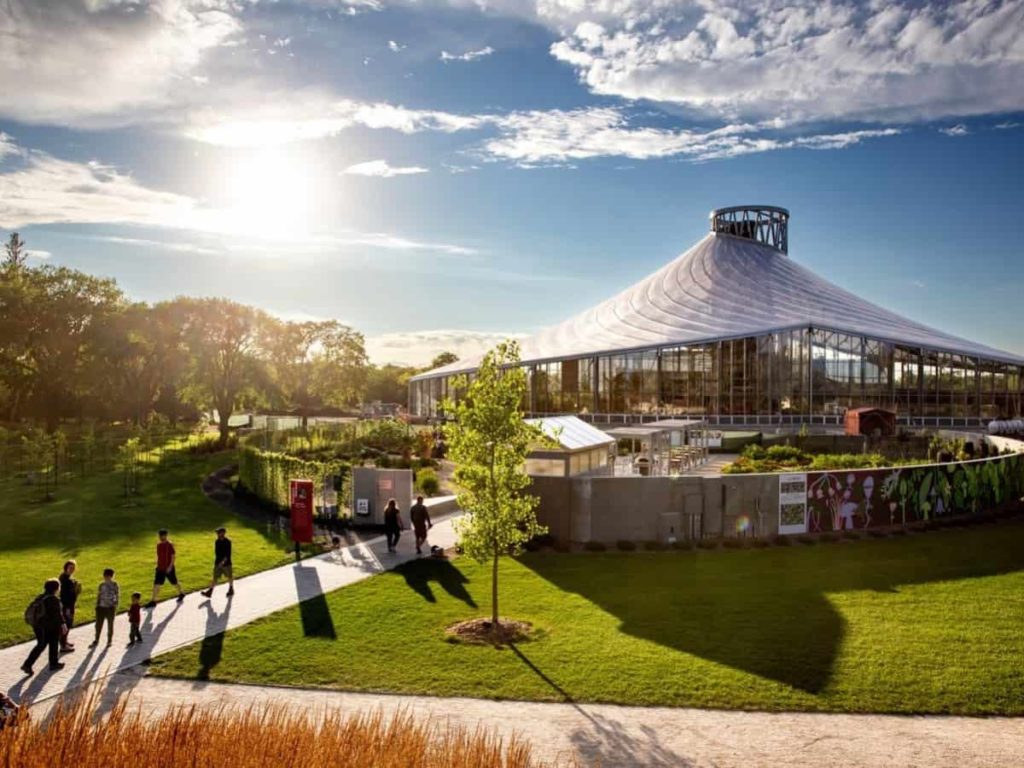 FortWhyte Alive is one of Winnipeg's most serene nature preserves. It comes with everything you need for a romantic backdrop: calm lakes, non-creepy-looking forests, and open prairies with roaming buffalo.
If you can't think of how to propose, we suggest either going for a canoe ride or renting one of the docked boats. You get this amazing view of the preserve, and the water's so clear that you can see the rocks.
If you want to go the extra mile, you can pre-carve an area under the water with your question and canoe around until they discover it. 
Address
Contact Details
Hours
1961 McCreary Rd, Winnipeg, MB R3P 2K9, Canada
+1 204-989-8355
• 9:00 AM to 8:00 PM (Monday to Thursday)

• 9:00 AM to 5:00 PM (Friday to Sunday)
3. Riding Mountain National Park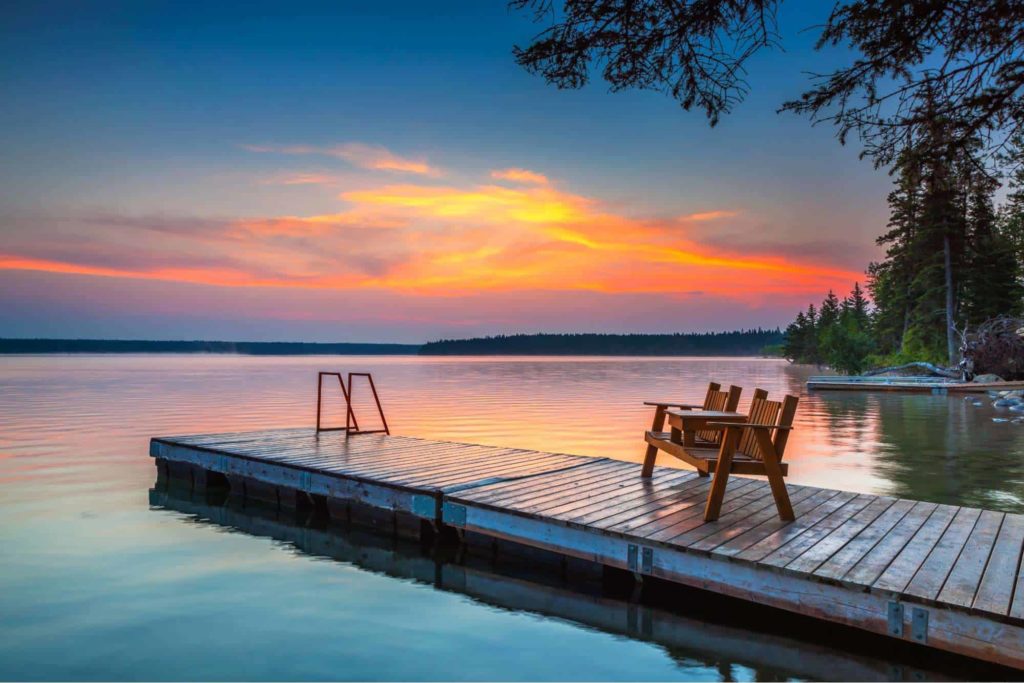 Campers and hikers know and love Riding Mountain. It's situated along Clear Lake and has a dense forest, meaning a handful of hiking trails.
We can think of a bunch of proposal ideas in this little patch of heaven. Try setting up a small picnic as you watch the sunset, or maybe set up a scavenger hunt through the forest where they'll find you on one knee, holding a gorgeous ring.
Alternatively, you can find an Otentik in the morning and set up a romantic scene inside, then hike with your partner later that night toward that small cabin you found. 
| Address | Contact Details | Hours |
| --- | --- | --- |
| 135 Wasagaming Dr, Onanole, MB R0J 1N0, Canada | +1 204-848-7275 | Open 24/7 |
4. A Maze In Corn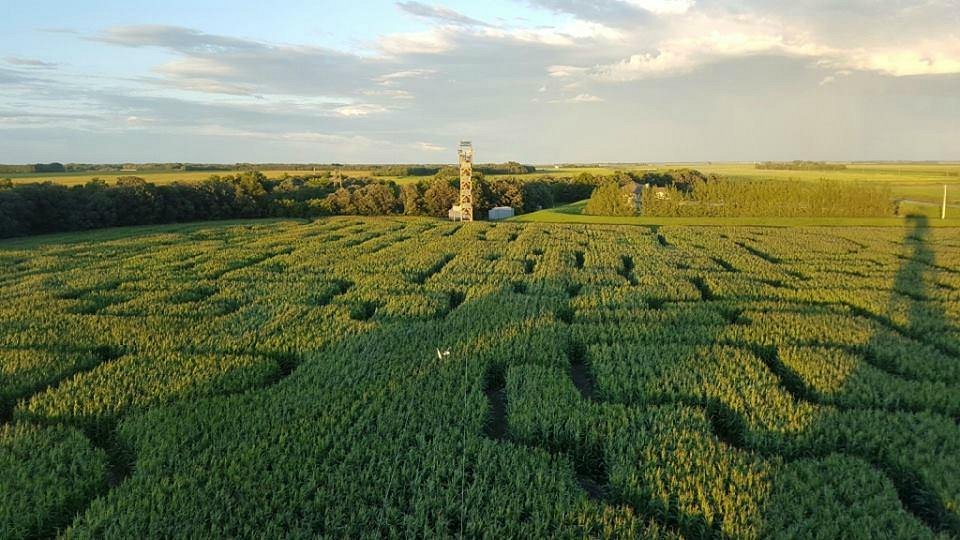 A Maze in Corn is Winnipeg's most famous corn maze that's open from Halloween to Spring, and just so happens to also be a great proposal spot. Mazes can be scary for first-timers, so that's why we suggest you lead your partner during your visit.
You can try coordinating with the staff for them to set up a little proposal spot in one of the maze's corners before you go to the maze yourself.
You'll look hot leading your partner and making them feel secure, then just when they think you're lost, boom! You've arrived at a corner with a banner stating your proposal.
| Address | Contact Details | Ticket Price |
| --- | --- | --- |
| 1351 Provincial Rd 200, Saint Adolphe, MB R5A 1A2, Canada | +1 204-883-2048 | $15.50 pax |
5. St. Boniface Cathedral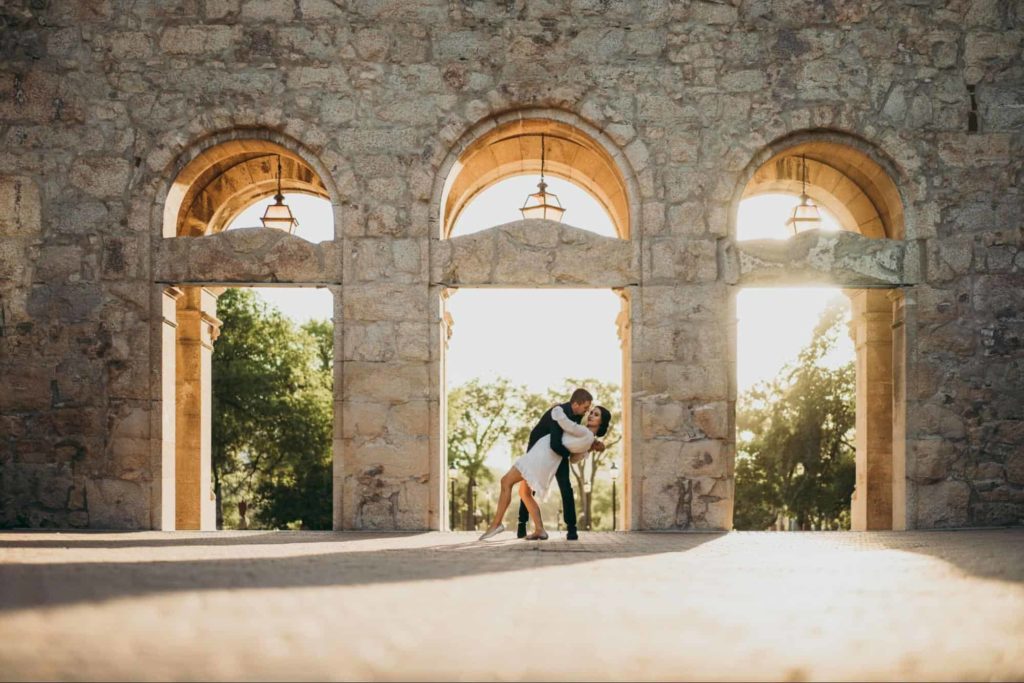 St. Boniface Cathedral has a long history where hundreds of couples have said their vows. Being the site of two centuries worth of marriages, this cathedral is sure to bless your proposal. 
One thing we like about the church is how big it is. You can easily hide some small notes around the place and lead your partner to them when you visit.
If you want, you can even ask the priest to gather the church choir for a quick song to make the proposal more memorable. 
Address
Contact Details
Hours
180 Av. de la Cathedrale, Winnipeg, MB R2H 0H7, Canada
+1 204-233-7304
• 8:30 AM to 12:00 PM, 1:00 PM to 4:30 PM (Weekdays)

• Closed (Weekends)
6. The Winnipeg Art Gallery's Rooftop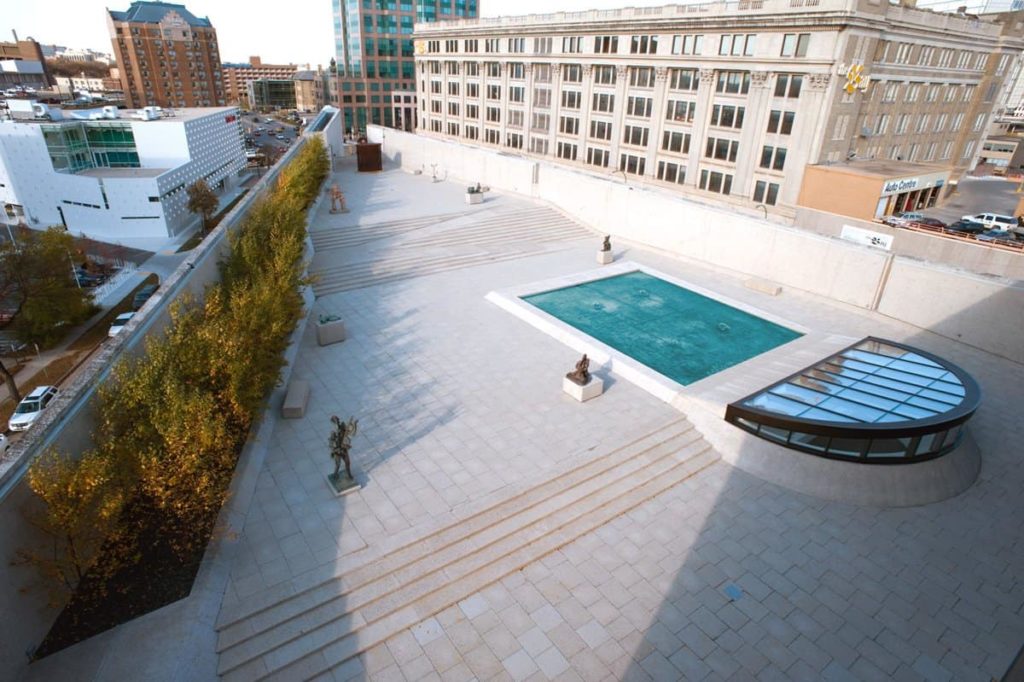 The sculpture garden found on the roof of the Winnipeg Art Gallery provides a unique, artistic ambiance to your proposal. Going to artsy places is common for couples too, so your partner won't be able to guess what you're about to do.
Most of the sculptures don't come with plaques or descriptions. What you can try is to act like a museum curator to your future fiance, explaining and dedicating sculptures to different aspects of your relationship.
Artworks are always open to interpretation, and your partner will love you for associating everything with them. You can also try hiding the ring on one of the displays, revealing it after you explain why that piece reminds you of them the most.
Address
Contact Details
Hours
Ticket Prices
300 Memorial Blvd, Winnipeg, MB R3C 1V1, Canada
+1 204-786-6641
• 11:00 AM to 5:00 PM (Tuesday to Thursday, Weekends)

• 11:00 AM to 9:00 PM (Friday)

• Closed (Monday)

• $18 - Adults 18+

• $15 - Seniors 65+
7. Miss Millie's Flower Farm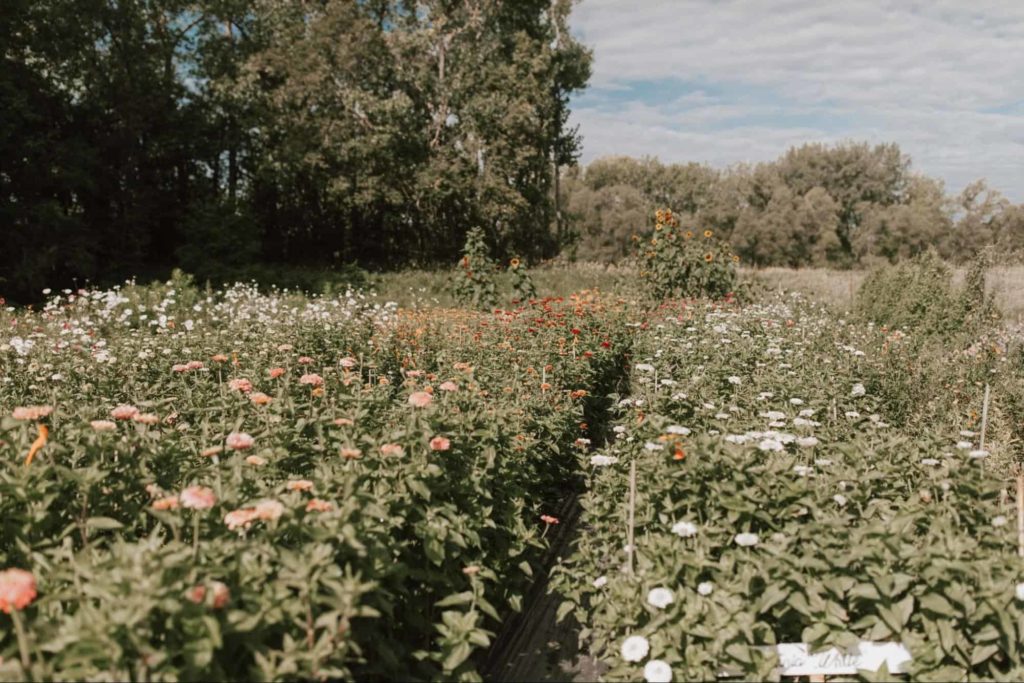 Miss Millie's Flower Farm is a wide flower farm with over 150 varieties of flowers to smell and see. What can be more romantic than a place covered in flowers?
This farm is one of those places that let you pick out whatever you want. You can ask the staff to help you out too, which opens the door to some creative proposal ideas.
You can try asking them to pick out a heart-shaped spot within the field, which you and your partner can pick your way toward. Feel free to use the bouquet you picked together to propose.
Address
Contact Details
Hours
Prices
4140 MB-26, Marquette, MB R0H 0V0, Canada
https://www.instagram.com/missmilliesflowerfarm/?hl=en
• 9:00 AM to 4:00 PM (Monday to Thursday)

• 9:00 AM to 3:00 PM (Friday)

• Closed (Weekends)

• $10 Entrance fee

• $30 Small flower container

• $40 Large flower container
8. The Leaf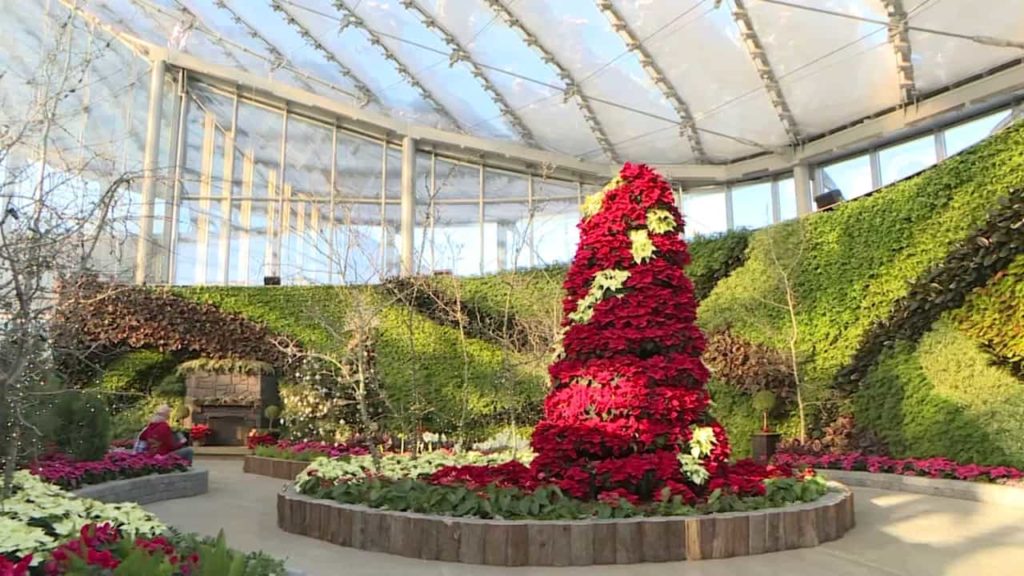 Known as a couple's garden due to how many people fall in love here, The Leaf is a beautiful place to pop the question.
Given how packed the place usually is, you can usually find buskers performing throughout the garden. Hire one of them ahead of time and surprise your partner with your song.
If that's not what you wanna do, you can also take pictures throughout the park, hiding individual letters in the background. When your date is done and you go through the photos, we promise they'll smile when they make out "Marry me?".
| Address | Contact Details | Hours |
| --- | --- | --- |
| 145 Locomotive Dr, Winnipeg, MB R3P 2N6, Canada | +1 204-927-6000 | 9:00 AM to 9:00 PM (Everyday) |
9. Time-Lapse Escape Rooms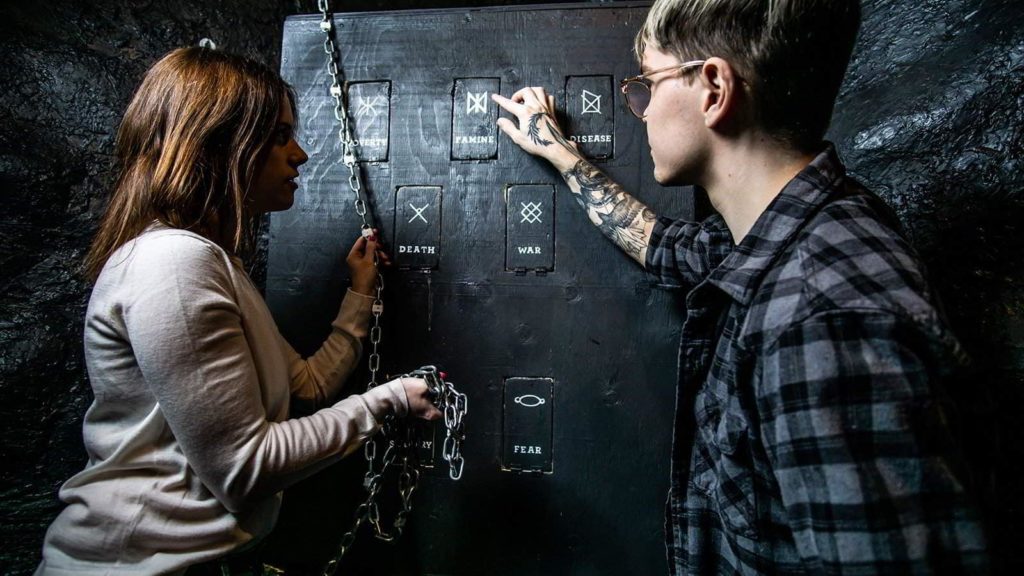 Escape rooms are a ton of fun, but can be made even more fun when it's rigged to end with you engaged. Time-Lapse is one of the best escape rooms to propose because the staff is really flexible with custom requests.
As you go through the rooms, you usually look for clues before moving to the next area.
If you talk to the staff, they can customize a room ahead of time to be decorated with candles and flowers, confusing your partner until they turn around and see you holding a ring!
If your custom idea is easy enough to set up, you can also have all the escape room's keys and clues modified to things associated with your partner, like a keypad where you enter your anniversary date.
Address
Contact Details
Hours
Ticket Prices
654 King Edward St, Winnipeg, MB R3H 0P2, Canada
+1 204-487-2262
• 3:00 PM to 9:30 PM (Tuesday to Thursday)

• 12:30 PM to 11:00 PM (Friday, Saturday)

• 12:30 PM to 9:30 PM (Sunday, Monday)

$25 pax
10. Pisew Falls Provincial Park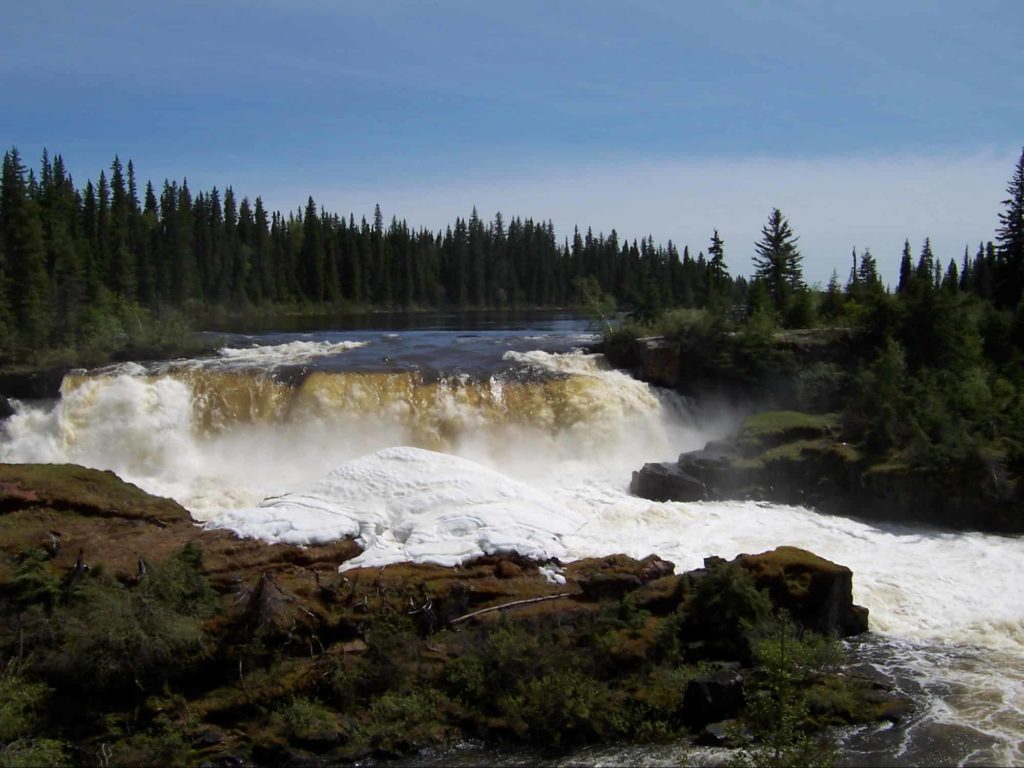 Pisew Falls' main asset is its scenery, which looks great all day every day. The best place to admire the view is the suspension bridge that extends throughout the entire park.
Every part of the park is beautiful, sure, but we suggest waiting until you reach Pisew Falls itself before you propose. The crashing water is very mesmerizing, which can distract your partner long enough for you to pull a ring out!
You can also opt to hang around by the viewing area at the falls, where you can sit and serenade your partner while the sun sets. 
| Address | Contact Details | Hours |
| --- | --- | --- |
| MB-6, Mystery Lake, MB R0B 1S0, Canada | +1 204-677-6648 | Open 24/7 |
Where are the most common places to propose?
The most common places to propose are places that hold a lot of meaning to the relationship. These places can be where you had your first kiss, where you first fought, or where you first met.