Where to Go Rock Climbing in Winnipeg: 5 of the Best Spots
Have you ever felt the exhilaration of pushing your boundaries, defying gravity, and conquering towering cliffs? If not, let me take you on a thrilling journey through the rock climbing scene in the heart of Winnipeg.
Picture this: the wind rushing through your hair, adrenaline coursing through your veins, and a sense of accomplishment as you reach new heights alongside your friends.
I recently embarked on this adventure myself, discovering some hidden gems in my hometown, Winnipeg's vibrant rock climbing community.
Now, I am excited to share with you the five best rock climbing walls in this remarkable city, encouraging you to step out of your comfort zone and experience the thrill of scaling vertical challenges.
It's time to grab your gear, muster your courage, and let's dive into an unforgettable journey of exploration, growth, and the indescribable joy that comes from scaling towering walls.
Vertical Adventures
Address: 208 York Ave, Winnipeg, MB R3C 0V2, Canada
Contact number: (204) 942-2777
Website: https://www.verticaladventures.ca/
Operating hours:
Monday – Friday: 10 am – 10 pm
Saturday: 9 am – 10 pm; Sunday: 9 am – 8 pm
Admission:
Drop-in: $20 for adults, $13 for youth (17 and under)
Drop-in with gear rental: $25 for adults, $18 for youth
10-punch pass: $170 for adults, $110 for youth
Monthly membership: $80 for adults, $45 for youth
Annual membership: $600 for adults, $420 for youth
Vertical Adventures boasts an impressive array of climbing routes that cater to climbers of all skill levels, whether you're a seasoned pro or a curious beginner.
As I recall my first visit, I was met with a warm and friendly atmosphere that instantly put my nerves at ease. The passionate and knowledgeable staff greeted me with open arms, ready to guide and inspire me on my climbing journey.
Their expertise in technique, safety, and route selection is second to none, making every visit an opportunity to learn and grow.
One of the aspects that truly sets Vertical Adventures apart is its commitment to safety. As a climber, I understand the importance of trust and assurance when scaling walls.
The gym's top-notch safety measures, including well-maintained equipment and regular inspections, give me the peace of mind to fully immerse myself in the experience.
Whether I'm tackling a challenging bouldering problem or ascending a towering lead route, I know that Vertical Adventures has my back.
Beyond the physicality of climbing, Vertical Adventures fosters a sense of community that is simply unmatched. The camaraderie among fellow climbers is infectious, and the supportive atmosphere creates an environment where friendships flourish.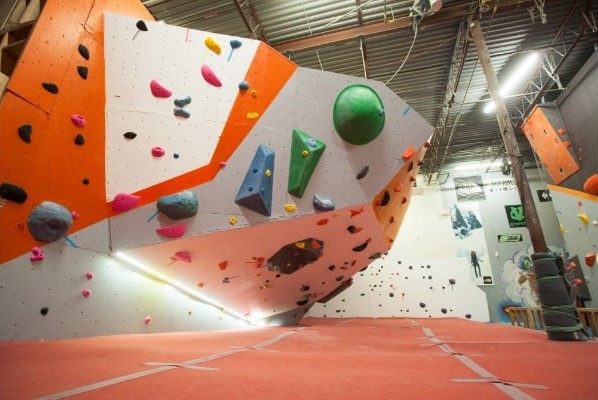 From exchanging beta on a tricky route to cheering each other on during a challenging ascent, the bonds formed within these walls are as sturdy as the harnesses we rely on.
And let's not forget the sheer joy and satisfaction that come with conquering a particularly difficult climb.
The sense of accomplishment as you reach the summit, your body buzzing with adrenaline and your mind bursting with triumph, is a feeling like no other.
Vertical Adventures has been instrumental in helping me push my boundaries, both physically and mentally, as I've tackled routes I once thought were impossible.
It's a testament to the gym's dedication to providing a space that encourages personal growth and empowers climbers to overcome their own obstacles.
Boulders Climbing Gym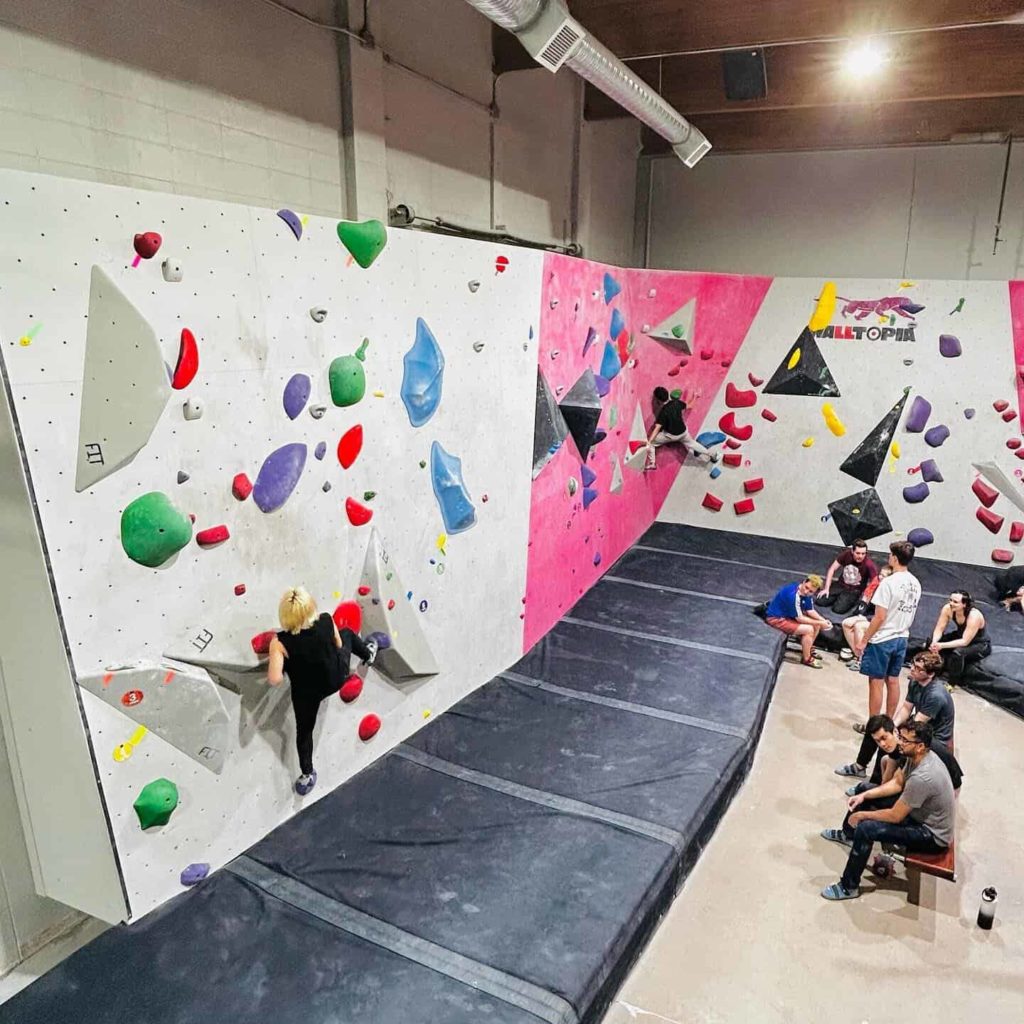 Address: 960 Lorimer Boulevard, Unit 7, Winnipeg, MB R3T 0T3
Contact Number: (204) 783-4242
Website: https://hiveclimbing.com/winnipeg/
Operating Hours:
Monday to Friday: 9 am to 10 pm
Saturday: 9 am to 7 pm
Sunday: 10 am to 6 pm
Admission:
Day Pass: $25
Monthly Membership: $89
Annual Membership: $999
Stepping into Boulders Climbing Gym feels like entering a world of vertical possibilities. The moment I laid eyes on the bouldering walls, my heart skipped a beat.
These towering structures, adorned with colorful holds and routes, hold the promise of excitement and accomplishment. Bouldering, a ropeless form of climbing, allows me to test my strength, balance, and problem-solving skills all at once.
One of the things I love most about Boulders Climbing Gym is the vibrant community that thrives within its walls. The fellowship among climbers is contagious, as everyone shares a mutual love for conquering these walls and pushing their limits.
I've made countless friends here, and we often find ourselves cheering each other on, offering tips, and celebrating our small victories. It's a place where you're not just a visitor; you're part of a tight-knit family united by a common passion.
No matter your skill level, Boulders Climbing Gym has something for everyone.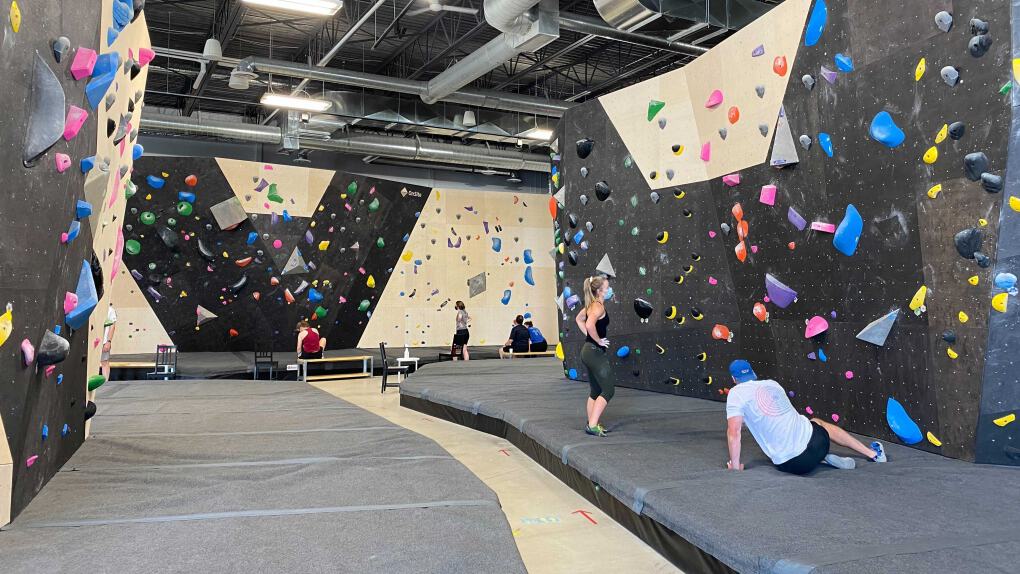 From beginner-friendly routes designed to build confidence to challenging overhangs that push even the most experienced climbers, the variety of options ensures that there's always a new adventure awaiting.
The staff and instructors are incredibly knowledgeable and friendly, always ready to lend a helping hand or offer guidance to help you improve your technique.
Beyond the awe-inspiring walls, Boulders Climbing Gym offers a range of training facilities to help climbers reach new heights.
From hang boards and campus boards to a well-equipped fitness area, this gym provides ample opportunities to build strength, improve endurance, and enhance overall climbing performance.
The dedicated training space has become an integral part of my climbing journey, allowing me to set goals and work towards them with determination.
Grip It Indoor Climbing Gym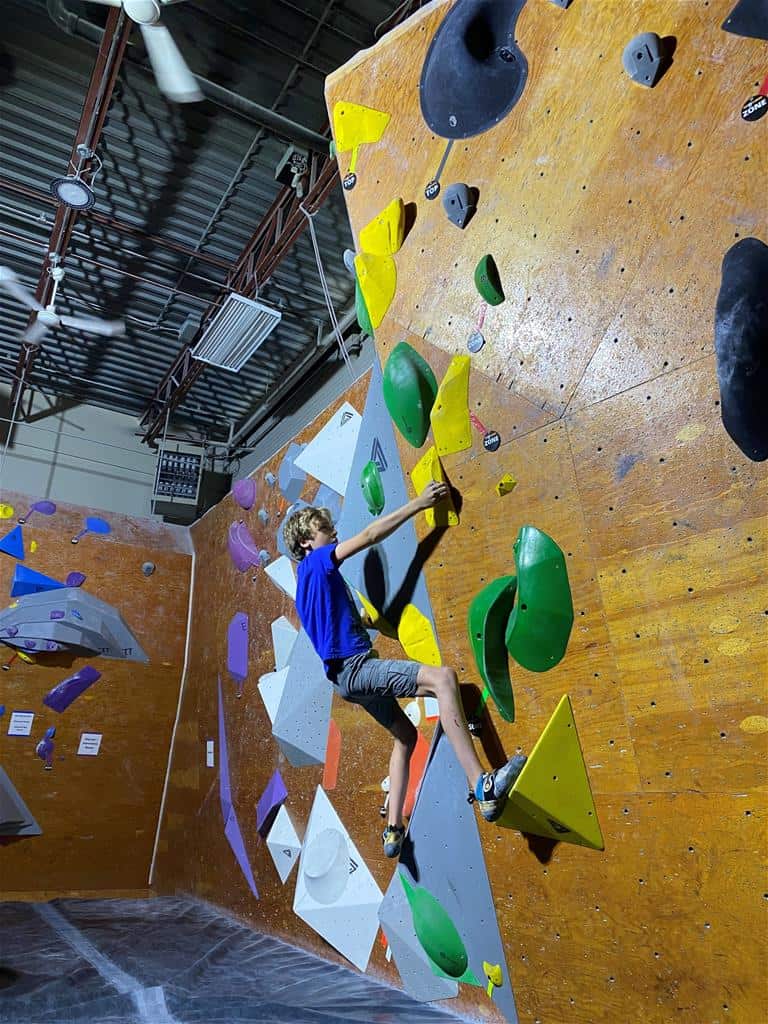 Address: 145 Frank Kennedy Centre, Winnipeg, MB R3T 2N2 Canada
Contact number: (204) 474-9125, (204) 474-6100
Website: https://umanitoba.ca/community/sport-recreation/recreation-services/climbing
Operating hours:
Tuesday – Thursday: 5:00 PM – 10:00 PM
Friday: 6:00 PM – 10:00 PM
Saturday: 12:30 PM – 5:30 PM
Sunday: 12:30 PM – 5:30 PM
Upon stepping foot into Grip It, I was immediately struck by the vibrant energy and sense of camaraderie that permeate the air.
The friendly staff members, who are passionate climbers themselves, greeted me with warm smiles and genuine enthusiasm.
Their love for the sport is inspiring, and it made me feel instantly at ease, even as a newcomer to the climbing scene.
One of the things that set Grip It apart is the sheer variety of climbing terrain available. Regardless of your preferred style, you're bound to find something that suits your taste.
For those seeking a taste of heights, top ropes and lead climbing routes beckon, offering a thrilling challenge that tests both strength and mental focus.
As I scaled the walls, I felt an incredible rush of adrenaline, my heart pounding with each upward movement.
But perhaps my favorite aspect of Grip It is the bouldering area. Nestled in a dedicated space, this section is a playground for those who relish the art of problem-solving and the thrill of conquering shorter, dynamic routes.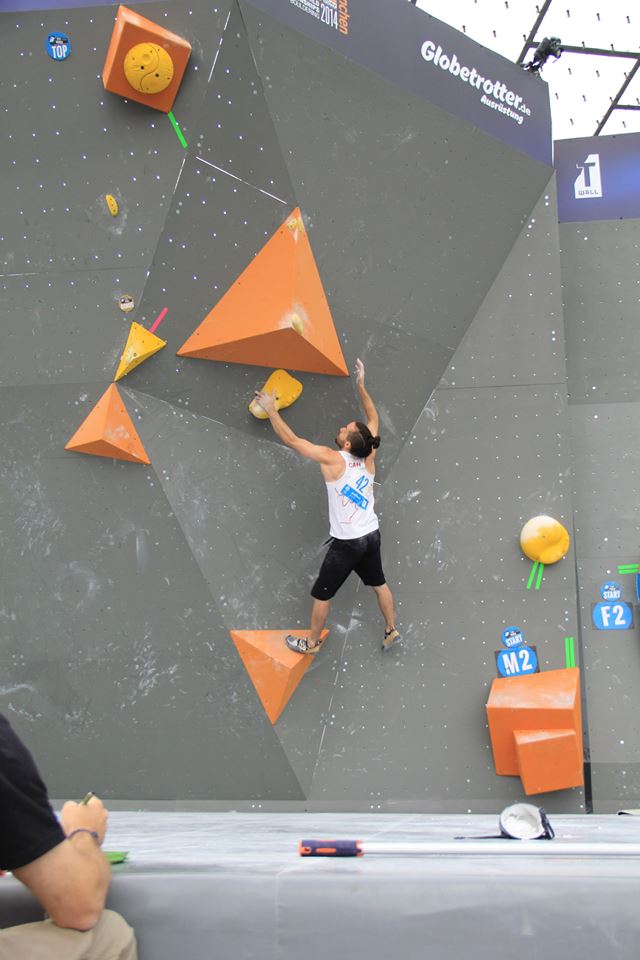 The walls are adorned with an array of colorful holdings, each presenting a unique puzzle to be solved. It's a mesmerizing sight to see fellow climbers tackling the problems with determination and grace, encouraging one another along the way.
What I appreciate most about Grip It is its inclusivity. Climbing is not just a sport for the elite few; it's a welcoming community that embraces individuals of all backgrounds and abilities.
It's heartening to witness the support and encouragement that flow freely within these walls.
Whether you're a first-timer looking for guidance or a seasoned climber looking to push your limits, you'll find a supportive network of fellow climbers ready to cheer you on and offer helpful tips.
To complement the outstanding climbing experience, Grip It also boasts top-notch facilities. The gym is well-maintained, with clean and spacious areas for climbers to gather, relax, and recharge between climbs.
The staff takes pride in ensuring a safe environment by regularly inspecting the equipment and providing thorough instructions to ensure everyone's well-being.
University of Manitoba Climbing Wall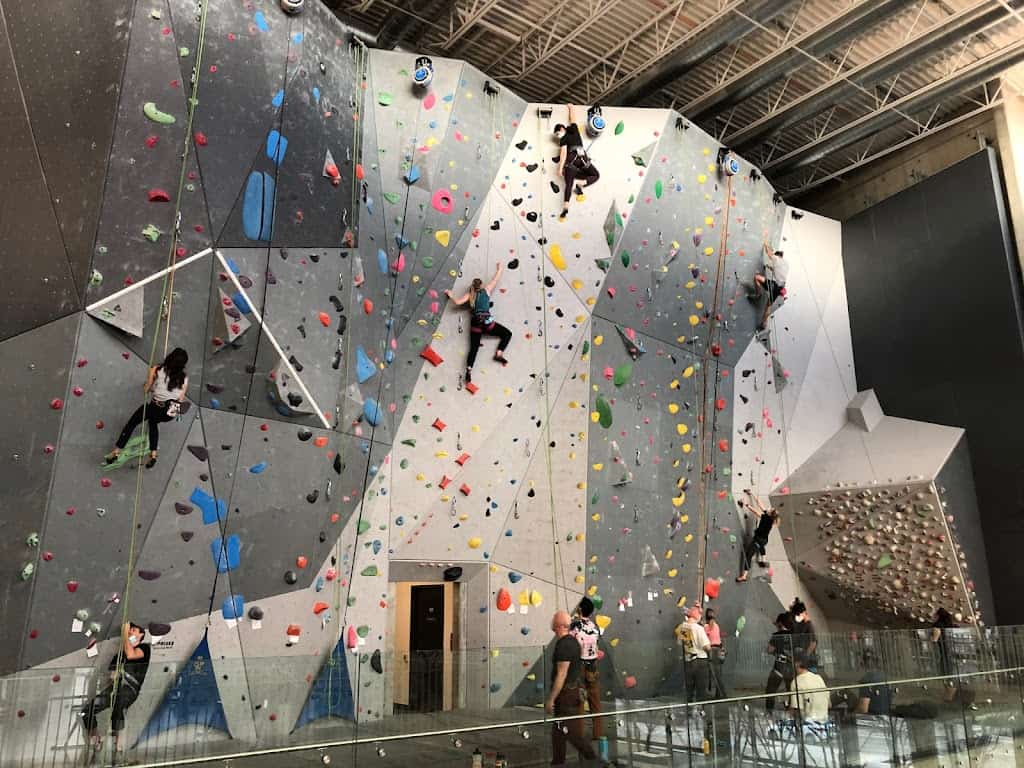 Address: 109 Sidney Smith St, Winnipeg, MB R3T 2N2, Canada
Contact number: 204-474-6100
Website: https://umanitoba.ca/community/sport-recreation/recreation-services/climbing/
Operating hours:
Monday to Friday: 10 am to 10 pm
Saturday: 9 am to 9 pm
Sunday: 10 am to 6 pm
Upon stepping foot into the University of Manitoba Climbing Wall, I instantly felt the contagious energy reverberating through the air.
The sound of climbers conquering their fears and cheering each other on filled the space, creating a vibrant atmosphere that fueled my excitement.
I was thrilled to find that the climbing routes catered to a wide range of abilities, making it an ideal starting point for anyone eager to delve into this captivating sport.
The first time I strapped on my climbing shoes and gazed up at the towering wall, I felt a mixture of anticipation and apprehension. Yet, as I began my ascent, I quickly discovered the unparalleled joy of defying gravity.
The diverse array of holds and routes presented a challenge that tested both my physical strength and mental focus. The satisfaction of reaching the top, with the view of the entire facility spread out beneath me, was an accomplishment I'll never forget.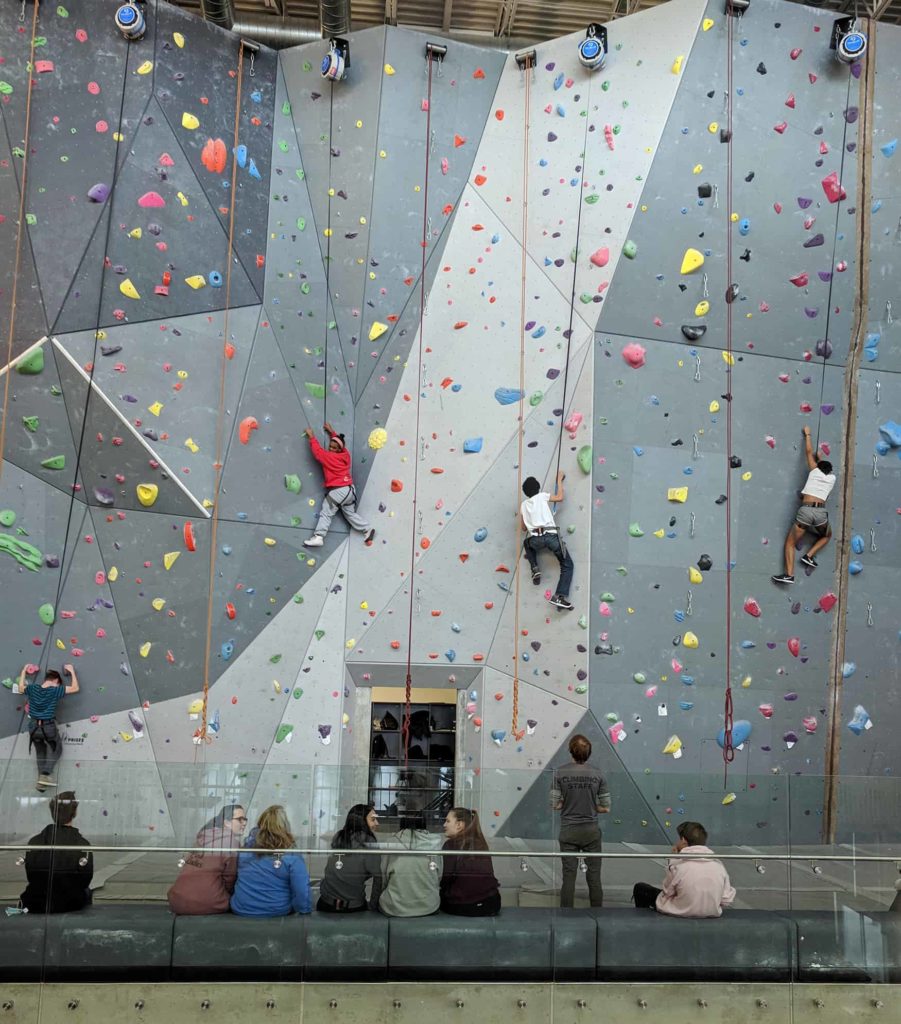 What truly sets this climbing wall apart is the welcoming community that thrives within its walls.
From seasoned climbers sharing tips and tricks to newbies exchanging stories of triumphs and challenges, there's a sense of camaraderie that embraces everyone.
The supportive and encouraging atmosphere created an environment where I felt comfortable pushing my limits and embracing the learning process.
Beyond the thrill of scaling the wall, the University of Manitoba Climbing Wall offers additional perks that enhance the overall experience. Knowledgeable staff members are always on hand, ready to provide guidance and ensure safety.
Equipment rentals are available for those who don't have their own gear, making it accessible to anyone eager to embark on this exhilarating journey.
What's more, the University of Manitoba Climbing Wall itself boasts an impressive array of amenities. After an invigorating climb, I often find myself unwinding in state-of-the-art fitness facilities or soothing my muscles in the rejuvenating sauna.
This comprehensive wellness hub truly caters to all aspects of a healthy lifestyle, making it a place I can't help but return to time and time again.
Manitoba Climbing Club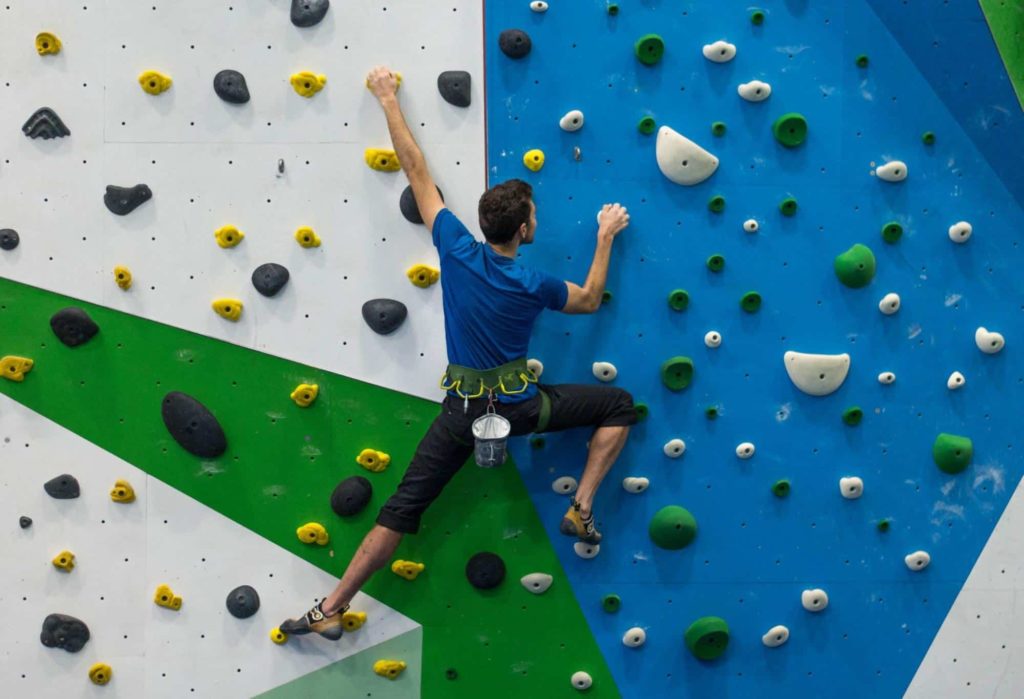 Address: 201 Chancellors Circle, Winnipeg, MB R3T 2N2, Canada
Contact number: 204-474-6100
Website: https://umanitoba.ca/community/sport-recreation/recreation-services/climbing
Operating hours:
Friday: 6 pm to 10 pm
Saturday: Closed
Sunday: 12:30 pm to 5:30 pm
Monday: 5 pm to 10 pm
Tuesday: 5 pm to 10 pm
Wednesday: 7:30 pm to 10 pm
Thursday: 6 pm to 10 pm
The Manitoba Climbing Club is more than just a place to practice your climbing skills — it's a tight-knit community of like-minded individuals who share a passion for adventure and pushing boundaries.
If you're a seasoned climber or a curious beginner, there's a place for everyone in this welcoming group.
I remember stepping into their facility for the first time, feeling both excitement and a touch of nervousness. However, those feelings quickly dissipated as I was greeted by friendly faces and a warm atmosphere that instantly made me feel at ease.
One of the aspects that sets the Manitoba Climbing Club apart is the variety of locations it offers throughout Winnipeg. From its central hub to satellite locations across the city, you're never far from a thrilling climbing experience.
Each venue is thoughtfully designed with a range of routes and challenges to cater to climbers of all skill levels. Whether you prefer bouldering, top-roping, or lead climbing, there's a wall that will pique your interest and test your abilities.
What truly makes the Manitoba Climbing Club special is the emphasis it places on fostering a supportive and inclusive community.
From the moment you become a member, you're welcomed into a network of climbers who are always willing to lend a helping hand or provide words of encouragement.
It's not uncommon to see climbers of different levels partnering up, sharing tips and techniques, and cheering each other on as they strive to reach new heights.
This camaraderie extends beyond the walls of the club, with regular climbing events and social gatherings that allow members to connect on a deeper level.
For those looking to expand their skills or learn the ropes, the Manitoba Climbing Club offers a range of training opportunities.
From introductory courses for beginners to advanced workshops for seasoned climbers, there's always something to learn and improve upon.
The knowledgeable instructors are not only experts in their craft but also passionate about sharing their love for climbing with others.
They provide invaluable guidance, ensuring that every climber feels supported and equipped to tackle any challenge that comes their way.