Get in Shape with the 5 Best Spin Classes in Winnipeg
Hey there, fellow Winnipeg fitness enthusiasts!
Are you ready to pedal your way to a healthier and fitter version of yourself? Well, you're in luck because I've got the inside scoop on the five best spin classes right here in our beautiful city.
As someone who's lived in Winnipeg for years and has tried numerous fitness options, I know how important it is to find the perfect spin class that not only gets your heart racing but also keeps you engaged and motivated.
So, whether you're a seasoned spinner or a newbie looking to hop on that stationary bike for the first time, let's dive into the vibrant spin scene that Winnipeg has to offer.
Get ready to sweat, smile, and experience the joy of spinning like a true local!
Ignite Cycle and Strength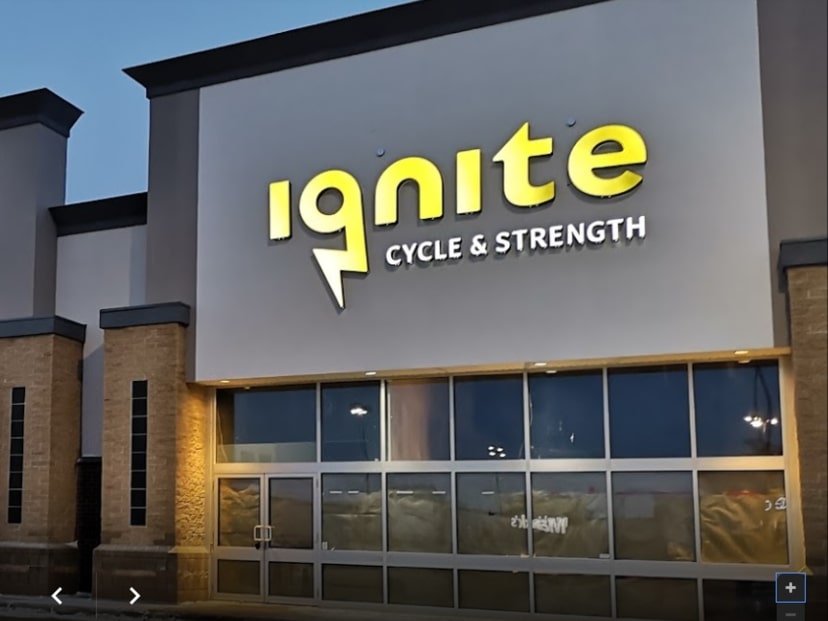 Location
300-1599 Kenaston Blvd. Winnipeg, MB, R3P 2N3
Contact number
204 487 - 2464
Operating hours
• Monday to Friday: 6 am to 8 pm

• Saturday to Sunday: 8 am to 12 pm

Shoe rentals
None
Membership cost
• First Class: Free

• The Mini: 469 per month

• The Party: $119 per month

• Ignite Unlimited: $159 per month

• 1 class drop-in: $23

Link for booking
https://ignitefitnesswpg.ca/register/
One aspect that truly stands out at Ignite is the quality of its instructors. These individuals are not only certified professionals but also passionate about what they do.
They bring a contagious energy to every class, making the experience both motivating and enjoyable. Their expertise ensures that you get the most out of your workout while maintaining proper form and technique.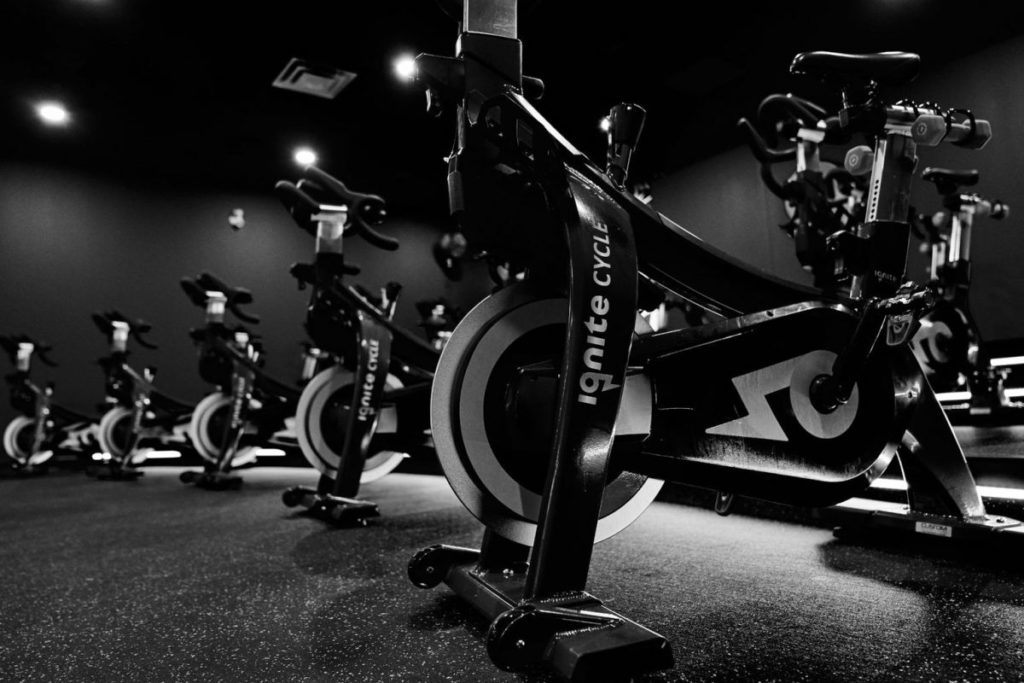 The variety of classes offered at Ignite is another reason why it's a top choice for spin enthusiasts. From high-intensity interval training (HIIT) sessions that push your limits to endurance rides that build stamina, you'll find a class that suits your preferences.
And if you're in need of a recovery day, it also offers more relaxed rides that focus on gentle movements and stretching, allowing you to recharge and rejuvenate.
But what really sets Ignite apart for me is the sense of community it fosters. Walking into the studio feels like stepping into a supportive and encouraging space filled with like-minded individuals who are all striving to achieve their fitness goals.
The camaraderie among participants and the positive atmosphere created by both the instructors and fellow riders truly make each class a memorable experience.
Pan Am Boxing and Athletic Club
Location
204-957-7666
Contact number
245 McDermot Ave, Winnipeg, MB R3B 0S6
Operating hours
• Monday-Friday: 6:15 am-8:15 am, 11:30 am-1:30 pm, 5:00 pm-8:00 pm

• Saturday-Sunday: 9:30am-11:30am

Shoe rentals
$5 per pair
Membership cost
• Adult: $105/month

• 10-class pass: $150

• 3-month membership: $250

• Annual membership: $850

Link for booking
https://www.mindbodyonline.com/explore/locations/pan-am-boxing-and-athletic-club
I love staying active and trying out different fitness routines, and I can personally attest to the quality of Pan Am Boxing Athletic Club spin classes.
What sets Pan Am apart is its dedication to providing a challenging yet enjoyable workout experience. The instructors are experienced and passionate about what they do, and their energy is infectious.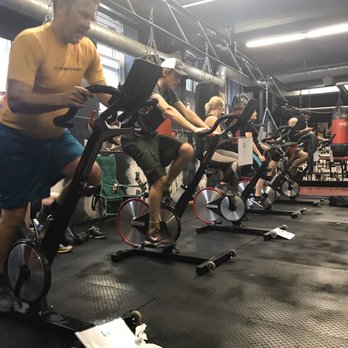 From the moment you step into the spin studio, you'll feel motivated and ready to give it your all.
The spin classes at Pan Am are carefully designed to help you achieve your fitness goals. If you're aiming to burn calories, increase your endurance, or build muscle, these classes have got you covered.
The instructors know how to push you just the right amount, ensuring that you leave each session feeling accomplished and energized.
One of the most cherished aspects of Pan Am is the way it nurtures a strong sense of community. The staff and fellow spin enthusiasts are friendly and welcoming, creating a supportive environment where everyone feels encouraged to push their limits.
It's not just about the workout; it's also about connecting with like-minded individuals who share a passion for fitness.
In addition to its excellent spin classes, Pan Am offers a range of other amenities to enhance your overall fitness journey.
It has a well-equipped gym, boxing classes, and personal training options, giving you plenty of opportunities to diversify your workouts and keep things exciting.
GoodLife Fitness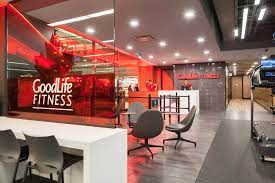 Location
204-654-9973
Contact number
1610 Regent Ave W, Winnipeg, MB R2C 4L5, Canada
Operating hours
• Monday to Saturday: 12 am to 11 pm

• Sunday: 7 am to 8:30 pm

Shoe rentals
$5 per pair
Membership cost
• $49.99/month (Basic)

• $59.99/month (Plus)

• $69.99/month (Premium)

Link for booking
https://www.goodlifefitness.com/clubs/club.240.html
With its convenient locations and top-notch facilities, GoodLife Fitness stands out as a reliable choice for those seeking an exhilarating and effective workout.
One of the things that make GoodLife Fitness special is its diverse range of spin classes, which cater to participants of all fitness levels.
Whether you're a beginner looking to dip your toes into spinning or an experienced cyclist seeking a challenging ride, there's a class tailored to meet your needs.
The instructors at GoodLife Fitness are certified professionals who bring their expertise and enthusiasm to each session, creating an atmosphere that motivates and pushes you to achieve your fitness goals.
What I personally love about spin classes at GoodLife Fitness is the full-body workout it provides.
These classes are not just about cycling; they incorporate various elements such as upper body movements and core exercises to engage multiple muscle groups.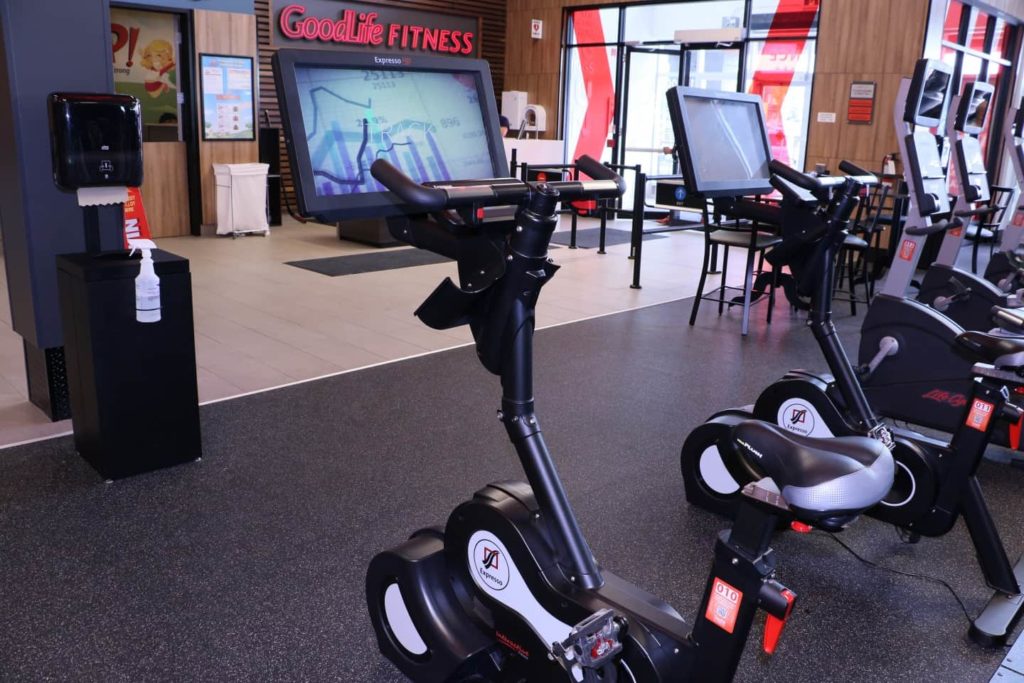 This holistic approach ensures that you get a comprehensive workout that leaves you feeling energized and accomplished.
Furthermore, GoodLife Fitness is known for its excellent facilities and equipment. The spin studios are well-maintained, equipped with state-of-the-art bikes, and offer a comfortable and immersive environment.
The instructors pay attention to proper bike setup and technique, ensuring a safe and effective workout for everyone.
In addition to the high-quality classes, GoodLife Fitness offers flexible scheduling options, making it easier to find a class that fits into your busy life.
If you prefer early morning sessions to kickstart your day or evening workouts to unwind, you'll find a variety of class times to accommodate your schedule.
Warehouse Cycle Studio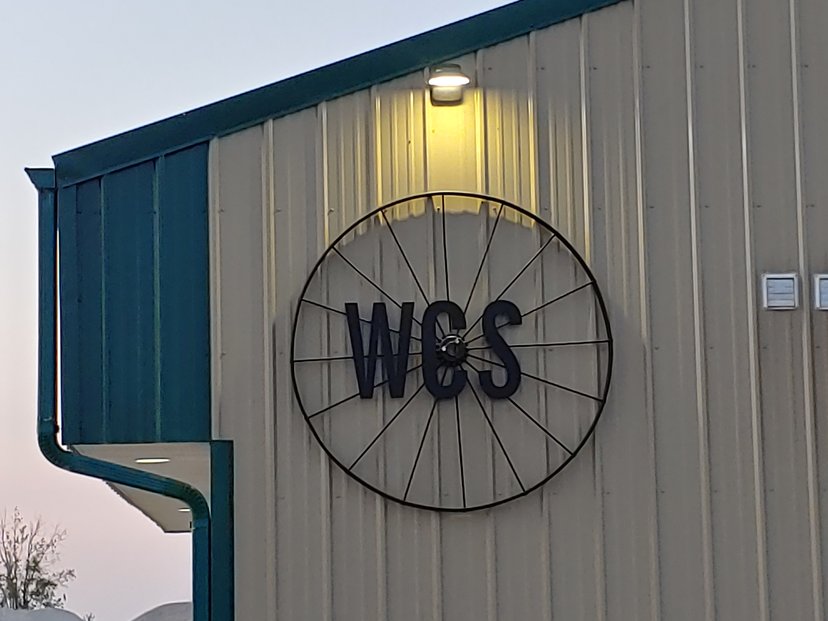 Located in the heart of the city, Warehouse Cycle Studio offers an incredible spin experience that's unlike anything else. As soon as you step inside, you're transported to a dark, industrial space filled with vibrant energy and pulsating beats.
The moment you hop on your bike, you can feel the excitement building up around you. The music starts pumping, and the lights dim down, creating an immersive atmosphere that instantly gets your adrenaline flowing.
It's like being in your own little world, where all that matters is the rhythm of the music and the movements of your body.
What sets Warehouse Cycle Studio apart is its team of amazing instructors. These folks are true rock stars, with boundless energy and an infectious passion for spinning.
They know exactly how to push you to your limits, encouraging you to give it your all and reach new heights in every class. With their uplifting guidance, you'll find yourself pedaling harder and faster than you ever thought possible.
But it's not just the workout that keeps me coming back to Warehouse Cycle Studio. There's a sense of community and camaraderie that permeates the entire space.
Fellow spin enthusiasts gather here, creating a supportive and motivating environment that makes each class feel like a group celebration of personal achievements.
It's inspiring to see people of all fitness levels come together, united by their shared love for spinning.
Iron 40 Spin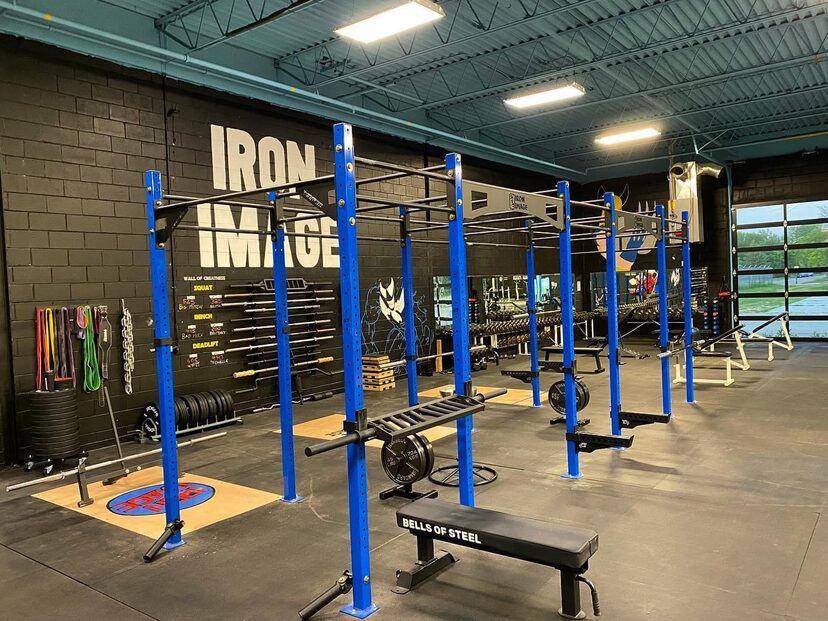 If you're looking for an exhilarating workout that will leave you feeling energized and accomplished, Iron 40 Spin is the place to be.
What sets Iron 40 Spin apart is its wide range of spin classes tailored to meet different fitness goals.
If you're aiming for a high-intensity interval training (HIIT) session to really push your limits, a longer endurance ride to build stamina, or a recovery ride to ease those tired muscles, it's got you covered.
Trust me, no matter what kind of workout you're seeking, Iron 40 Spin has a class that will suit your needs perfectly.
Now let's talk about the instructors. They are not only certified professionals but also incredibly passionate about what they do.
Their enthusiasm is infectious, and they know just how to motivate you to give it your all during each and every class. They create an environment that is both challenging and fun, ensuring that you enjoy every minute of your spin session.
I can't emphasize enough how important it is to find a spin studio that offers top-notch classes. Iron 40 Spin checks all the boxes for me.
The studio itself is clean and well-maintained, with state-of-the-art equipment that adds an extra level of excitement to the workouts.
The instructors take the time to get to know their clients and provide personalized attention, making you feel like part of a tight-knit community.
The energy in the classes is absolutely electrifying. Pedaling to the beat of energizing music alongside a group of like-minded individuals creates a sense of camaraderie that can't be replicated.
It's amazing how this shared experience can push you to new heights, both physically and mentally.