13 Fascinating Things to Do at Winnipeg Airport
When you think of airports, the first thing that probably comes to mind is a hub for catching flights. But Winnipeg James Armstrong Richardson International Airport, or YWG for short, is more than just a transit point.
As a local, let me tell you that YWG is a treasure trove of amenities and activities to keep you engaged and comfortable before your flight.
From shopping for Canadian goods and staying connected with free Wi-Fi to finding solace in the chapel or keeping an eye on the runway for some plane spotting — there's something for everyone.
Though layovers and waiting times can sometimes be a drag. At Winnipeg Airport, you might just wish you had a little extra time to explore all that's on offer.
So, buckle up as we dive into the various activities and amenities that make YWG a standout experience for travelers.
1. Indulging in Art and Culture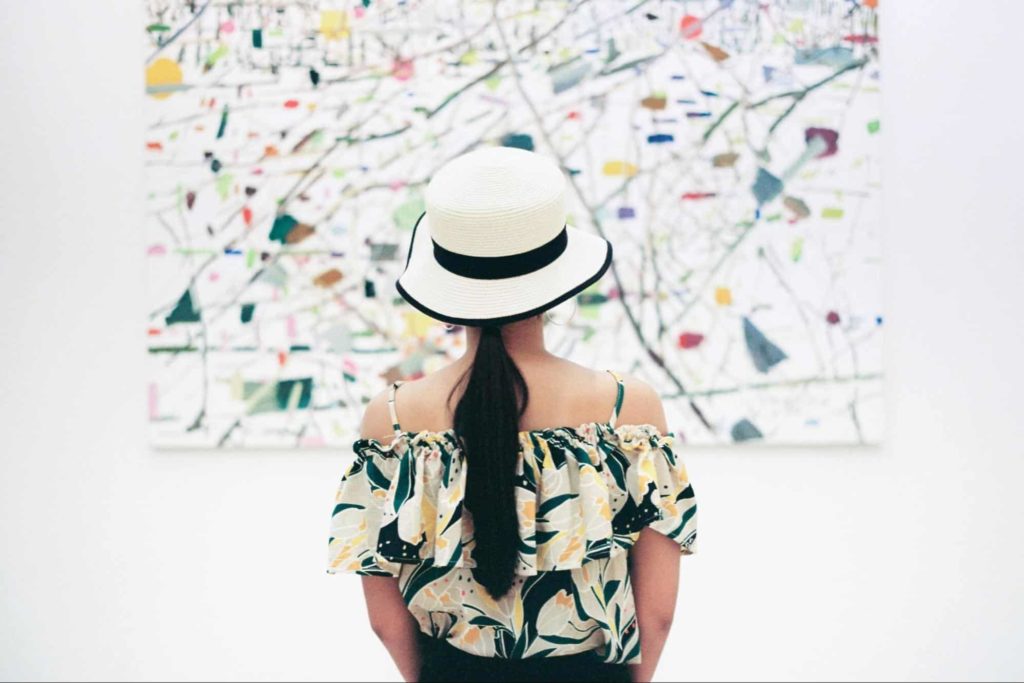 You might not expect an airport to be a place where art takes center stage. But Winnipeg Airport totally nails it with its art installations.
These pieces are sprinkled around the terminal, giving you a taste of creativity as you wander through. You can spot some of the coolest artworks in the arrivals hall.
Also, keep an eye out while strolling around because they pop up in unexpected places too.
Impressively, the exhibits often have a local flair as they reflect Manitoba's vibrant culture and heritage. What makes them even more remarkable is that many of these art pieces are the creations of Winnipeg's own artists.
It's heartwarming to see the airport giving a platform to local talent and celebrating the creativity that our city has to offer. This blend of art and local culture adds an enriching layer to the travel experience.
So, take a few minutes to check out the art next time you're at the airport. It's like a mini culture tour without even leaving the terminal.
2. Satisfying Your Taste Buds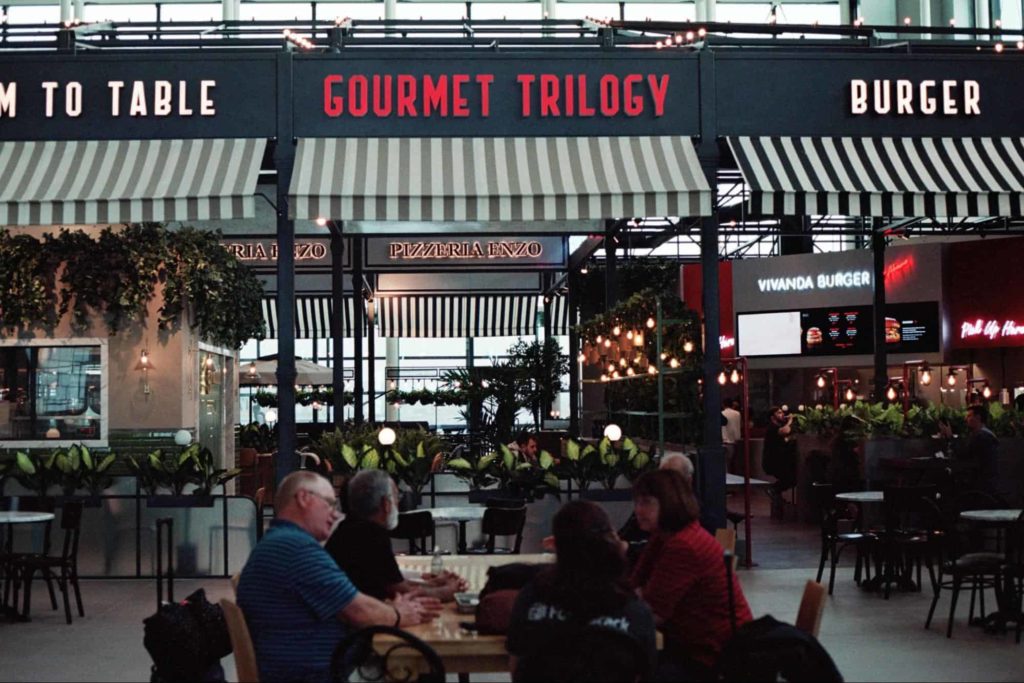 Winnipeg Airport offers a range of dining options that are sure to satisfy your cravings.
Starting with restaurants, there's a decent variety here. From classic comfort foods to more elaborate dishes, these establishments cater to different tastes and preferences.
Moving on to cafes, they are an ideal choice if you're looking for a lighter meal or a coffee fix. The inviting ambiance of these cafes makes them great spots to relax and enjoy a beverage before boarding.
Now, I must recommend indulging in some Canadian cuisine during your time here. If you haven't tried poutine, this is your chance.
It's a classic dish made with fries, cheese curds, and gravy — simple but incredibly satisfying. And for a sweet treat, consider trying a butter tart; it's an amazing Canadian dessert.
Winnipeg Airport doesn't disappoint when it comes to dining options. Even if you're in the mood for a full meal or just a quick snack, don't miss the opportunity to sample some local flavors before you jet off.
3. Shopping and Spoiling Yourself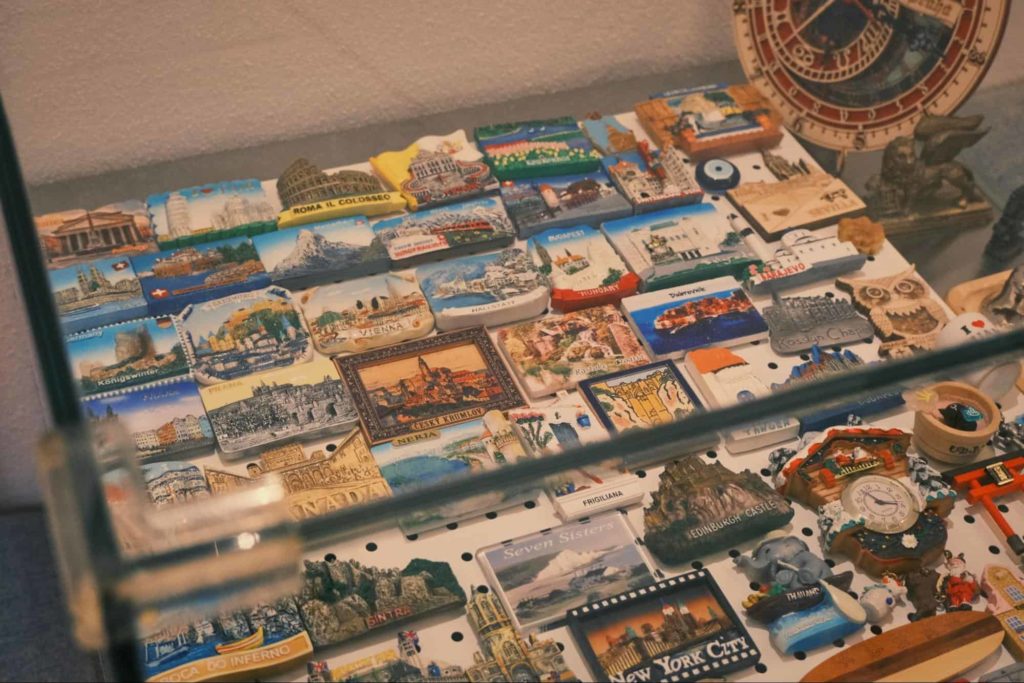 Another anticipated activity at any airport in the world is shopping. And at Winnipeg Airport, there's a commendable selection of shops that cater to various needs and interests.
Firstly, it's essential to know what you can find. The airport houses a range of shops, including those stocked with travel necessities, in case you need to pick up something you forgot to pack.
Additionally, duty-free shops are a notable highlight for those traveling internationally or immigrants going back home for a while. It offers a selection of items without the usual taxes.
Now, on to the souvenirs. If you're keen on taking a piece of Canada home with you or gifting it to someone, this airport has you covered.
Consider classic Canadian goods like maple syrup – a sweet reminder of Canada's charm. Another delightful option is a plush moose, embodying the spirit of Canadian wildlife.
Overall, the airport offers a balanced shopping experience. If you need to grab travel essentials at the last minute, score some tax-free goods, or find Canadian keepsakes, the retail options here are definitely on point.
4. Staying Connected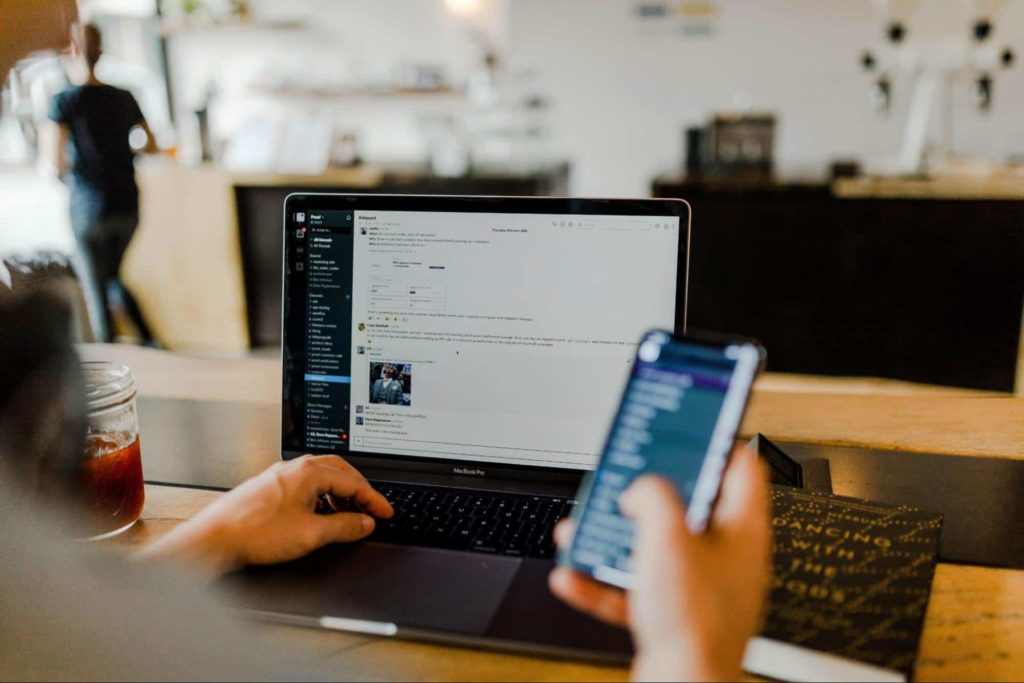 Staying connected is pretty important in this digital age. Well, Winnipeg Airport has got you covered, as you can easily connect to its free Wi-Fi.
This is perfect if you need to shoot off some emails, double-tap some pics on social media, or binge a couple of episodes of your favorite TV show.
The airport's Wi-Fi is super easy to use and free. There's literally no password required.
And rest assured, it doesn't require any payment information as the service is complimentary.
Additionally, there's no need to scout specific areas for a better internet connection. The Wi-Fi is notably robust across the entire terminal, maintaining its strength even during peak times when there are more passengers.
So, when you're at Winnipeg Airport, don't forget to take advantage of the free Wi-Fi, especially when you're catching up on work or just scrolling through your feed. It's a great way to pass the time.
5. Lounging in Comfort
Finding that ultimate comfort spot at Winnipeg Airport is easy. The airport houses a gem called the Plaza Premium Lounge, where you can experience tranquility and convenience before taking to the skies.
The lounge is pay-per-use, which means you don't need any particular credit card or airline affiliation to get in. Simply opt for a one-time pass, and you can go inside!
Once inside, you'll find cozy seating, complimentary Wi-Fi, and a selection of snacks and beverages to keep you content. It's a serene spot compared to the bustling terminal, making it perfect for winding down or getting some work done.
Now, if you have a longer layover or just want to be super close to the airport, there are some great hotels nearby.
The Grand Winnipeg Airport Hotel is practically next door, and it's pretty luxurious. Lakeview Signature and Courtyard by Marriott Winnipeg Airport are also solid choices, which are just a short hop from the terminal.
Winnipeg Airport has sorted your comfort needs between the Plaza Premium Lounge and nearby hotels. The airport focuses on making your travel experience smooth and hassle-free.
6. Engaging Reads and Entertainment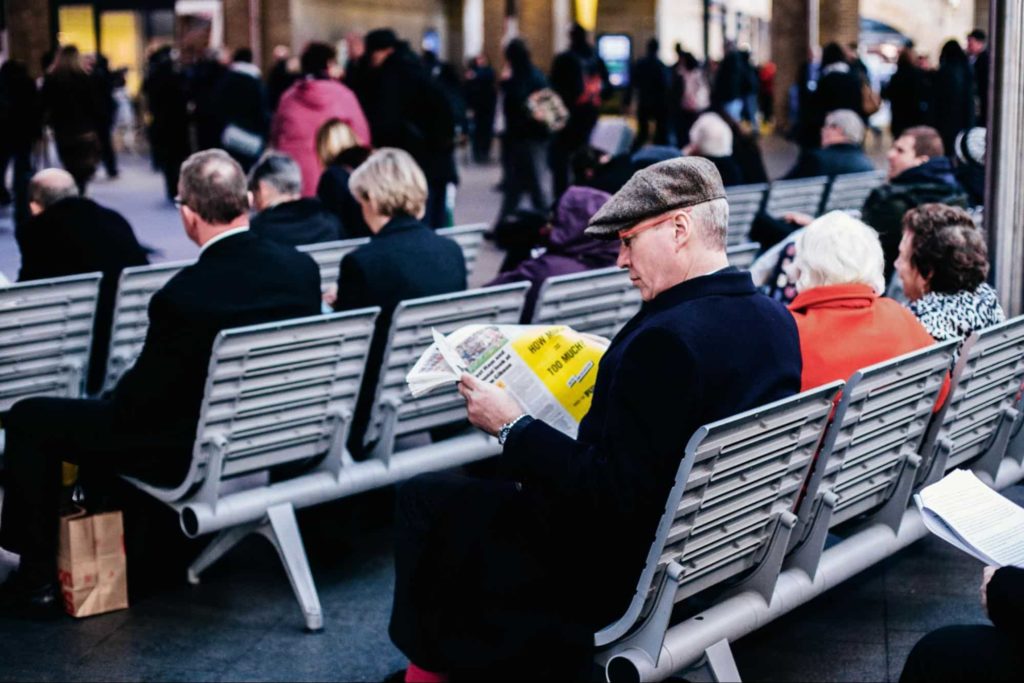 Store
Operating Hours
CNBC News
Monday: 5-7 AM, 10:30-12 PM & 2-4:30 PM

Tuesday: 5-7 AM & 10:30-3:30 PM

Wednesday: 5-9 AM & 10:30-12 PM

Thursday: 5-8:30 AM &10:30-4:30 PM

Friday: 5-7:30 AM & 10:30-12 PM

Saturday: 5-7 AM

Sunday: 5-8:30 AM & 10:30-12 PM

The Exchange News and Gifts
Every day: 4:00 AM - 9:00 PM
Winnipeg Airport boasts a couple of stores where you can get your hands on books, magazines, and newspapers. CNBC News and The Exchange News and Gifts are your go-to spots.
Not only do they have a bunch of reading materials, but they also stock an excellent range of other merchandise.
Once you've chosen a captivating book or the latest magazine from the two stores, you'll probably be looking for the perfect spot to hunker down and get lost in the pages.
Winnipeg Airport has several comfortable areas perfect for reading. The gate areas, especially those with large windows, offer natural light, making them prime spots for immersing yourself in a good book.
In addition, there are several seating nooks spread throughout the terminal which are usually less crowded and offer a quieter environment.
If you're willing to splurge for comfort, remember the Plaza Premium Lounge that we mentioned earlier? It's not just for relaxation; it's also a fantastic place to read with comfy chairs and a peaceful atmosphere.
You have choices galore for your reading spot; you might go for the natural light by the windows or the calm ambiance of a lounge. Either way, your reading adventure is set to take off.
7. Charging Your Gadgets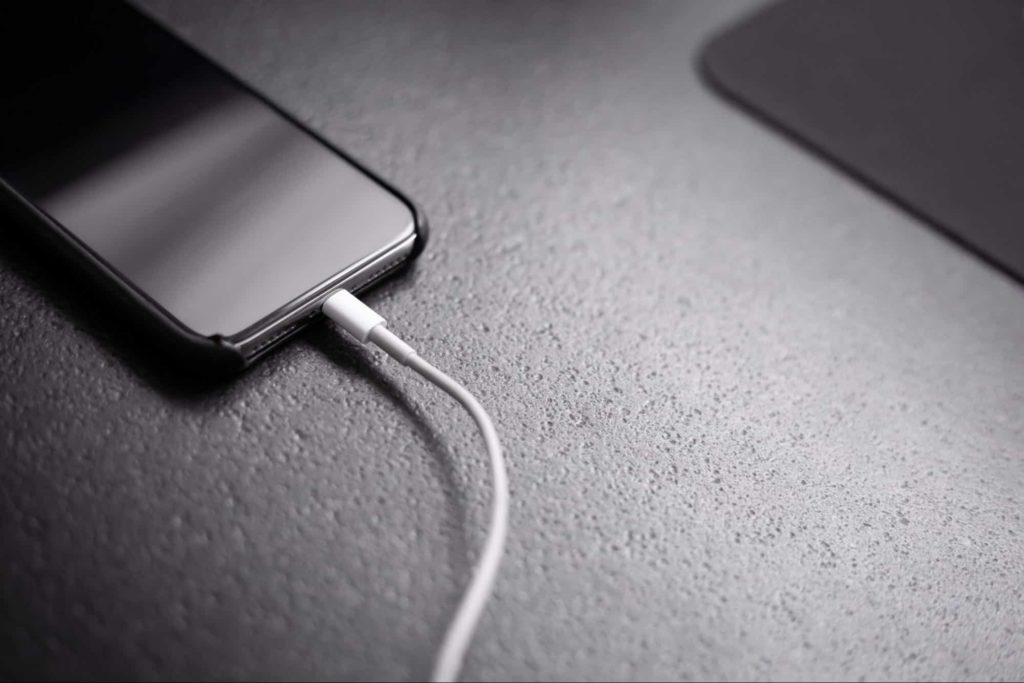 Nobody wants to board a plane with a dead phone or tablet. Winnipeg Airport has got you covered with handy charging stations scattered throughout the terminal.
You'll find them near the gates, and some are even integrated into the seating areas. But, if the charging stations are busy, look for outlets near the columns or tucked away corners.
You might just find a hidden gem that other passengers haven't spotted! So, with plenty of charging stations, Winnipeg Airport ensures you're all juiced up for your trip.
8. Exploring Kid-Friendly Facilities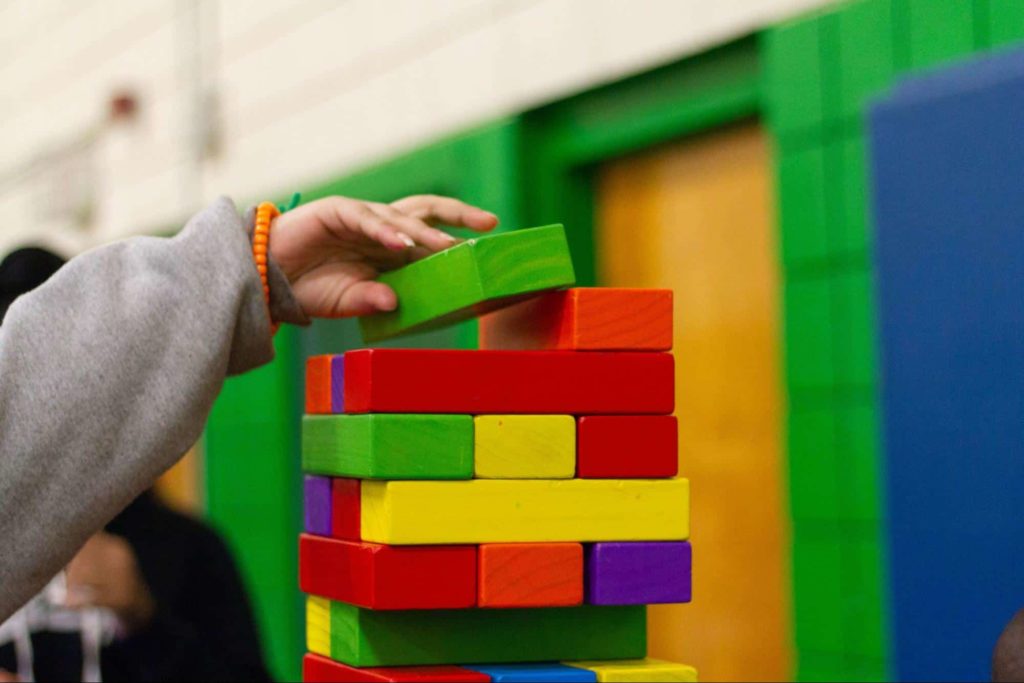 If you're hitting the skies with little ones in tow, I know how vital it is to keep them entertained. Rest assured that Winnipeg Airport is committed to ensuring they have a wonderful time.
First off, the airport has a fantastic kids' play area. It is designed to let the little adventurers burn off some energy before the flight.
You'll find it post-security near the international gates. It's a colorful space with fun, interactive elements that are bound to keep the little travelers busy.
Now, for a few tips when traveling with children. Before you get to the airport, make sure to pack some snacks and entertainment like coloring books or tablets.
Another smart move is to let your kids play as much as they want at the airport. Let them run, explore, and tire themselves out.
They'll be more likely to fall asleep during the flight, and it's a classic parent trick.
9. Plane Spotting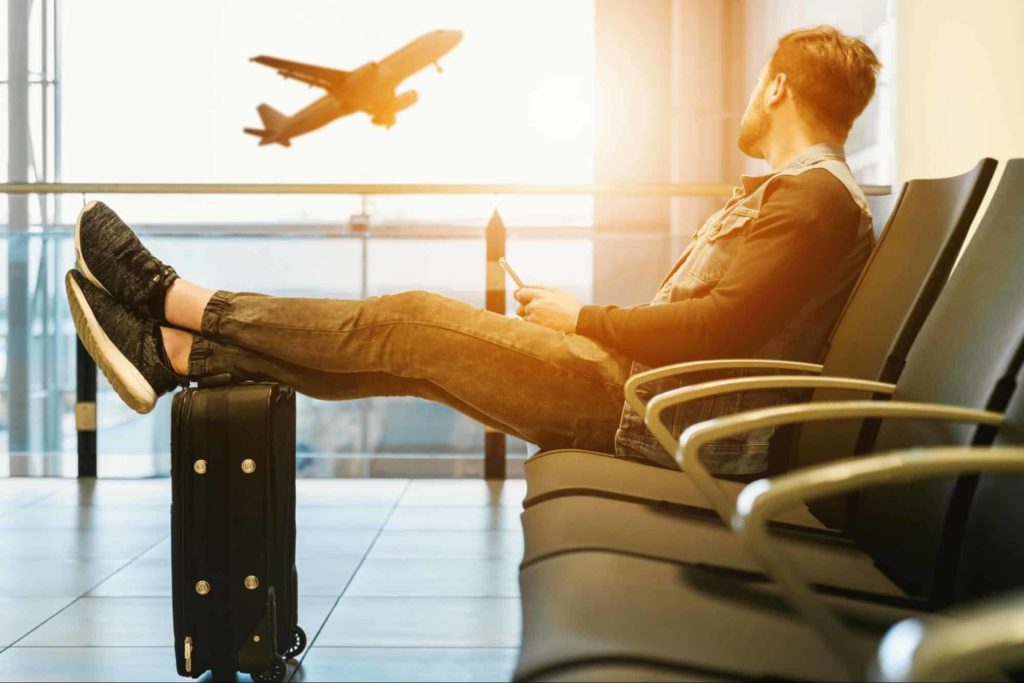 For the aviators at heart and anyone with a fascination for aircraft, Winnipeg Airport offers a delightful activity – plane spotting. This is an engaging way to immerse yourself in the world of aviation without leaving the terminal.
First things first, locate a spot near a window that offers a splendid view of the runway. This is essential for observing the captivating take-offs and graceful landings.
A prime location for this is in the departures area, where there are comfortable seating options and large windows that provide an expansive view of the runway. It's an ideal setting for both casual observers and avid aviation enthusiasts.
The variety of aircraft that passes through Winnipeg Airport is quite impressive, so you might spot everything from small propeller planes to large commercial jets.
So, if you're an aviation enthusiast or simply searching for an enjoyable pastime, taking in the sights of planes skillfully soaring through the skies can turn out to be a notably gratifying experience.
10. Freshening Up Before Your Flight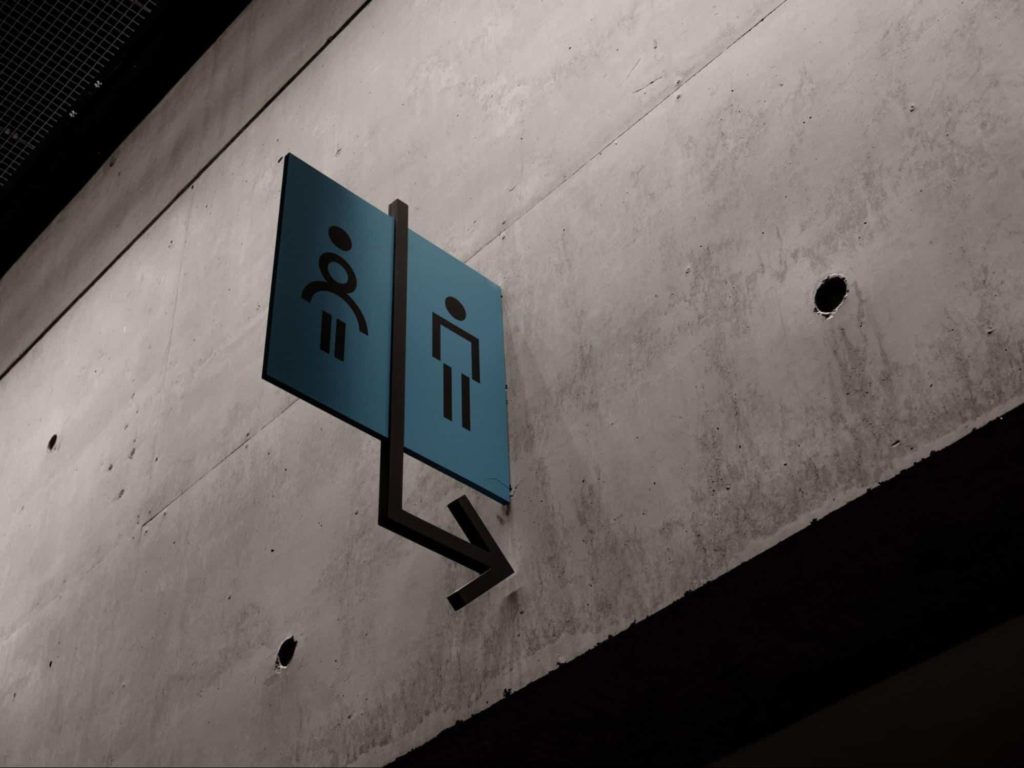 Before hopping on your flight, it's always a good idea to feel clean and refreshed.
At Winnipeg Airport, the restrooms are here to save the day. They're clean, and you can find them throughout the terminal.
Unfortunately, showers aren't available at the airport. But you can still freshen up in the restrooms with ease.
Now, if you're in for a long layover or just coming off a long flight, sprucing up a notch can make a huge difference. Here's a hot tip for staying refreshed during layovers: pack a small toiletry bag with essentials like a toothbrush, deodorant, and face wipes.
Having these on hand means you don't need to rummage through your luggage.
11. Experiencing Shoeshine Services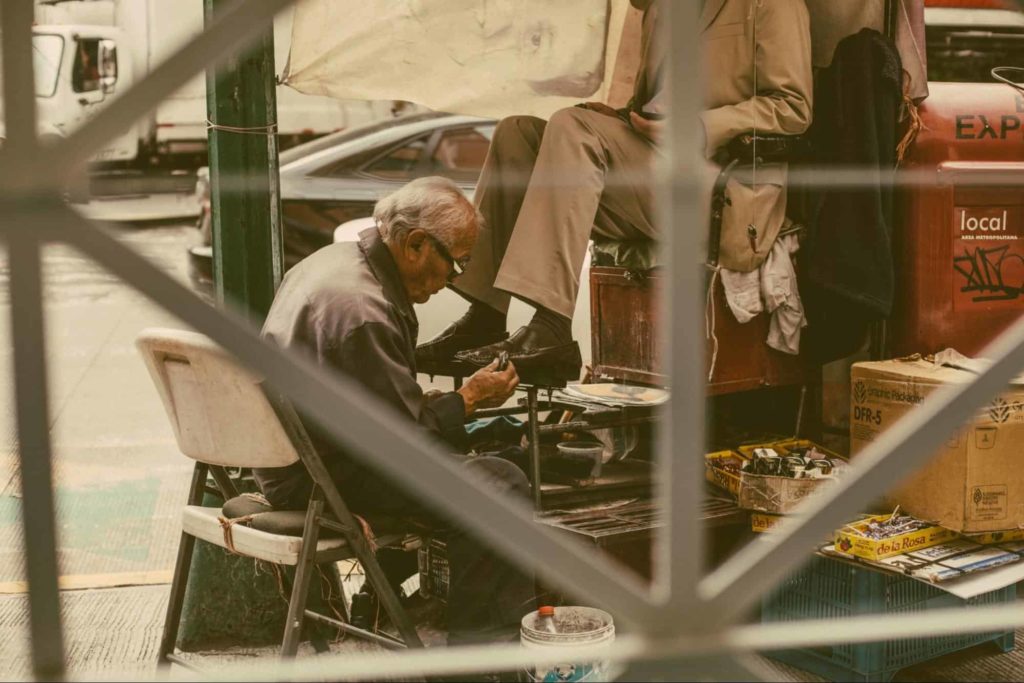 Winnipeg Airport has a dedicated spot for this classic service, Walter's Shoe Shine. It's a resourceful way to ensure your shoes are in top shape before your journey.
Walter's Shoe Shine has established itself as a reliable place among locals and frequent travelers. The skilled staff members at Walter's are trained at handling various types of footwear, from casual boots to formal shoes.
If you're heading to a business meeting or attending an event right after your flight, having your shoes looking immaculate is particularly beneficial.
Moreover, it's not just about appearances; taking a moment for shoe shining can be a calming activity amid the hustle of travel.
Ultimately, stopping at Walter's Shoe Shine is a practical and pleasant way to enhance your travel attire. It's a nod to tradition and personal grooming, adding an elegant touch to your journey.
12. Acquiring Insights at the Information Booth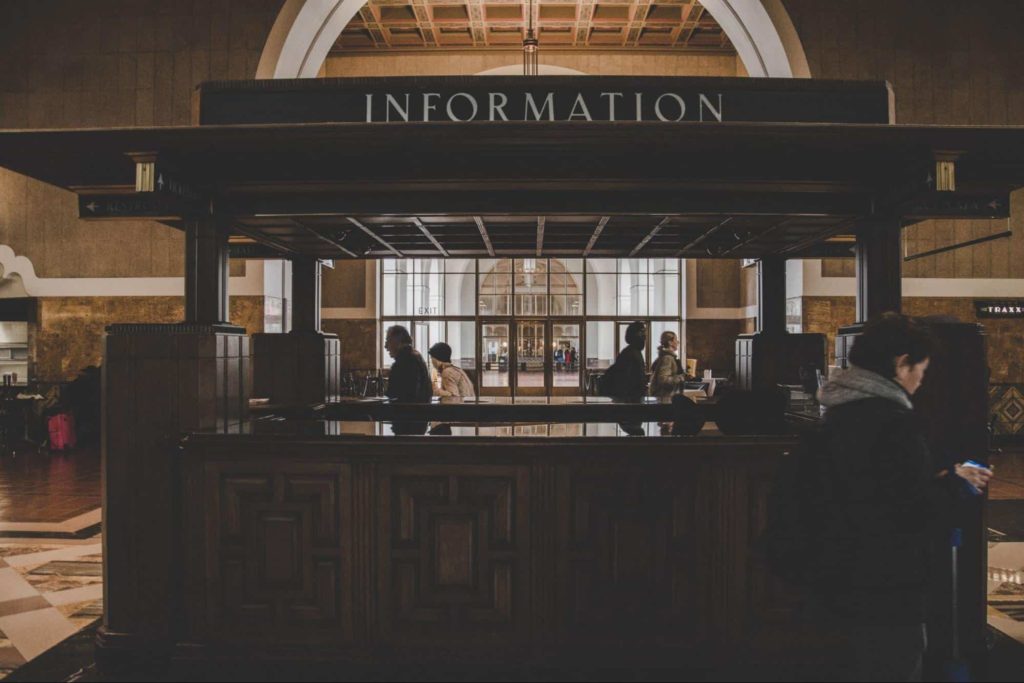 The Information Booth at Winnipeg Airport is an invaluable resource for anyone looking to make the most of their visit. Here, professional concierge services are at your fingertips, ready to guide you through the best that Winnipeg has to offer.
They have a wealth of information on Winnipeg's hidden gems, unique activities, and amazing dining places. It's like having a friend in the city who knows all the treasure spots.
Their insight can undoubtedly enhance the quality of your travel experience.
Additionally, they can provide practical assistance such as maps and advice on using public transportation. It's the kind of support that leaves you better equipped and more confident in navigating the city.
This will ensure that you have the best time in Winnipeg. So, consider the Information Booth as your first stop in Winnipeg — it's a small investment of time that promises rich returns for your journey.
13. Seeking Solace in the Airport Chapel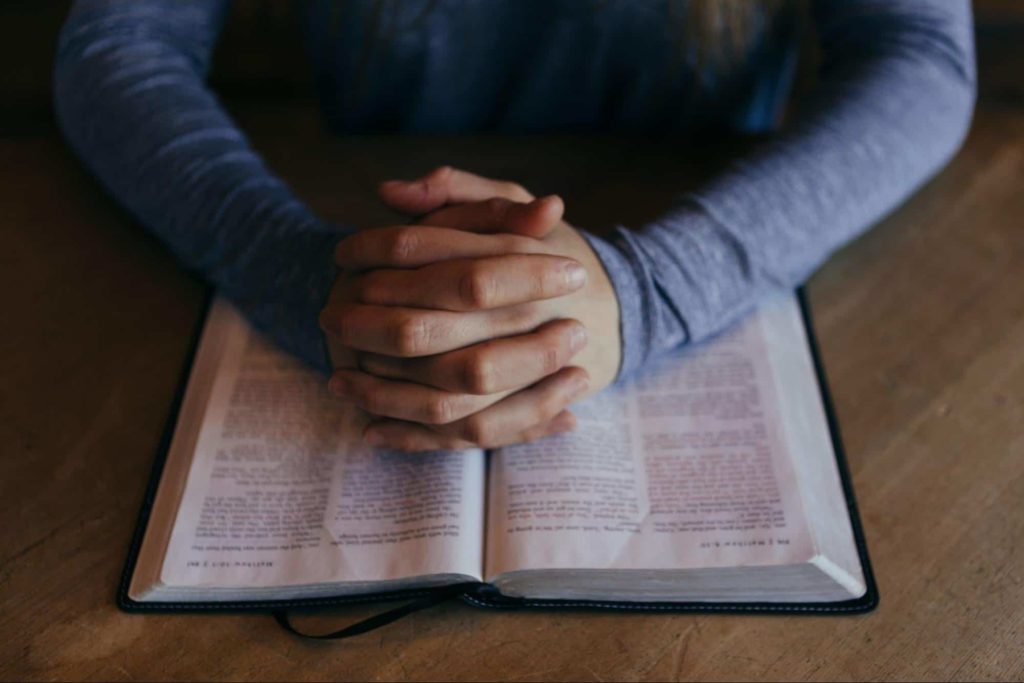 There's a peaceful space in airports that's often overlooked – the chapel. If you're looking for a quiet place for reflection or perhaps want to pray before your flight, the chapel is the perfect spot.
It's open to travelers of all faiths, making it an inclusive and welcoming place.
Winnipeg Airport's chapel is conveniently located in the departures area. What's really lovely about this serene spot is that it's tucked away from the busy airport atmosphere, so you can genuinely take a moment to relax and find peace.
It's not uncommon for people to feel a little anxious or stressed before a flight. And, sometimes, a bit of quiet reflection or prayer can do wonders to calm the nerves.
Plus, it's a respectful space, so visitors are expected to maintain a quiet and considerate atmosphere.
As a local, I'd suggest bringing along a small travel prayer book or jotting down a few reflections in a notebook. It adds a personal touch to the time you spend in the chapel.
14. Managing Your Finances with Currency Exchange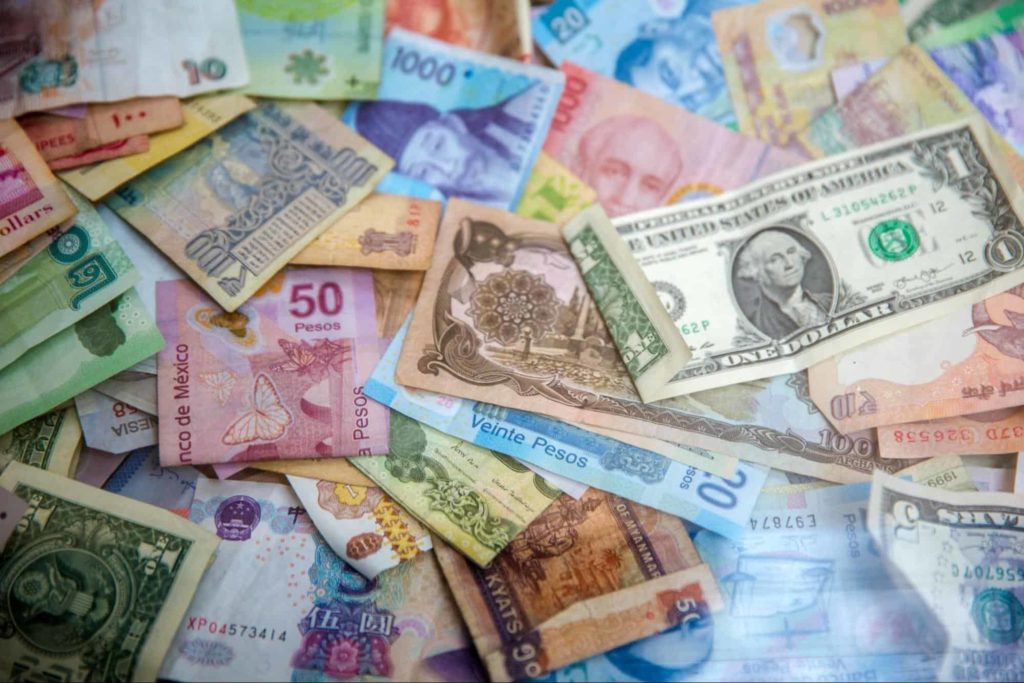 For those international travelers landing in or departing from Winnipeg Airport, it's a smart move to visit the currency exchange counter.
This way, you can ensure that you have some Canadian dollars at hand for any immediate expenses or convert your remaining Canadian currency back to your home currency before leaving the country.
Winnipeg Airport has currency exchange services that offer a variety of foreign currencies. It's a convenient and secure way to manage your travel money.
If you're a visitor, it can also be a nice moment to familiarize yourself with Canadian currency. And if you're returning from an international trip, you'll be set to jump back into everyday life without making an extra stop on the way home.
While not the most exciting activity, currency exchange is an essential task for international travelers, and it's great to know you can quickly tick it off your to-do list at Winnipeg Airport.