10 Fun Things to Do in Winnipeg Beach for a Summer Getaway
Planning a summer getaway on a beach? You're in for a treat!
As someone who calls Winnipeg home, I can personally assure you that our city is brimming with delightful summer activities. And if you're seeking a truly memorable experience, look no further than Winnipeg Beach!
Situated just an hour north of the city, this charming lakeside community offers a perfect summer getaway for locals and visitors alike. With its beautiful sandy beach, refreshing waters, and range of recreational options, this beach is a haven for summer fun.
Whether you're looking to relax by the water, explore the outdoors, or indulge in delicious treats, this little slice of paradise has something for everyone.
So, let's dive into the top ten fun things to do in Winnipeg Beach and make the most of your summer escape!
Relax on the beach.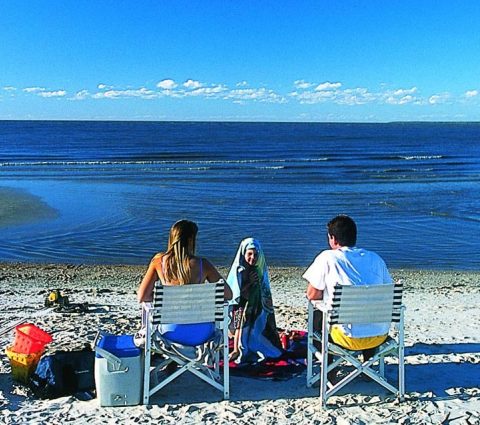 Nestled on the eastern shore of stunning Lake Winnipeg, this place truly offers a little slice of paradise. Imagine yourself sinking your toes into the soft, warm sand as you bask in the gentle breeze coming off the water.
The beach stretches out before you, inviting you to kick back and relax.
I can't resist the allure of Winnipeg Beach. There's something magical about spending a day here, be it on a lazy summer afternoon or a serene autumn day.
The beach is the perfect escape from the hustle and bustle of the city, where you can unwind and let the stress melt away.
When the weather is warm, the lake is simply irresistible. You can dip your toes into the refreshing water or take a rejuvenating swim to cool off.
You will feel the sun kissing your skin as you float on your back, taking in the endless blue sky above. Remember to bring your beach towel and a good book.
There's nothing quite like lounging on the sand and losing yourself in a captivating story while the rhythmic sound of waves serves as the soundtrack to your relaxation.
If you're up for a leisurely stroll, take a walk along the shoreline. The beach stretches for miles, providing ample opportunity to explore.
You wander and enjoy the tranquility and natural beauty that surround you, feeling the grains of sand beneath your feet. Sailboats gracefully glide across the water, while the colors of the sunset paint the sky in breathtaking hues.
But Winnipeg Beach is more than just its sandy shores. The town itself has a charming and quaint atmosphere, with delightful cottages, inviting cafes, and friendly locals.
After a day of beachside bliss, you can take a leisurely walk through the town, indulging in some local cuisine or stopping by the unique shops that line the streets.
Engage in various water sports activities.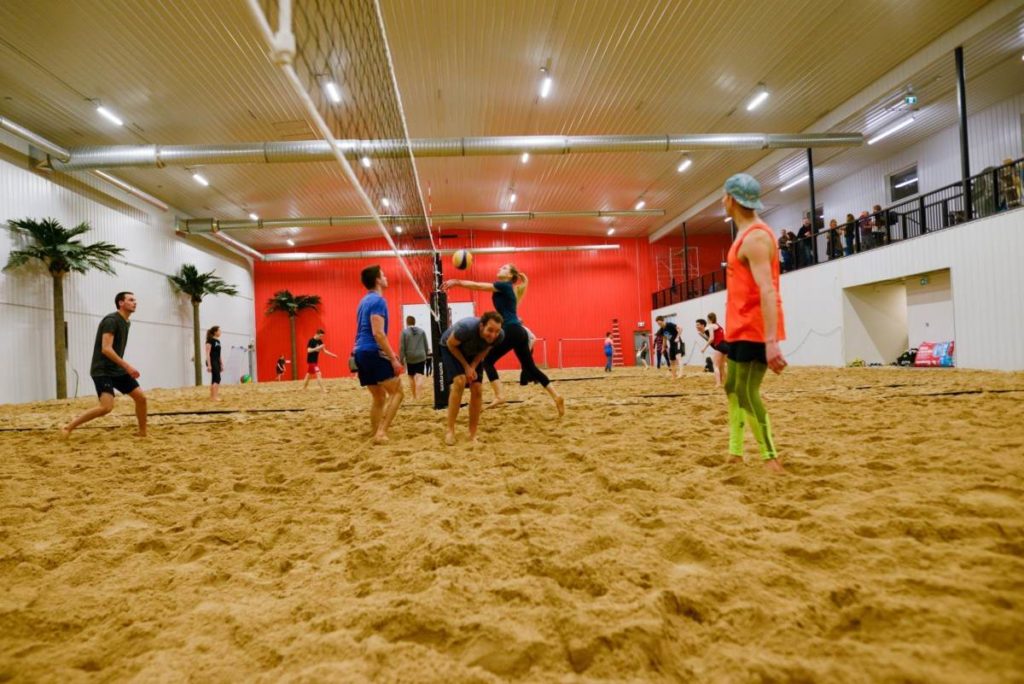 When it comes to enjoying the beautiful waters of Lake Winnipeg, there's no shortage of fantastic water sports activities to dive into.
Imagine gliding along the calm waves, feeling the cool breeze on your face as you navigate your kayak through the crystal-clear waters. It's an experience that truly connects you with the serene beauty of nature.
If you prefer a more leisurely pace, grab a canoe and explore the tranquil coves and hidden corners of the lake. There's something so peaceful about the rhythmic paddling and the sense of adventure that comes with each stroke.
For those seeking a bit more excitement, paddleboarding is an excellent choice. Picture yourself standing on a sturdy board, gently riding the waves while keeping your balance.
It's an invigorating way to explore the lake and work on your core strength at the same time. And if you're craving an adrenaline rush, hop on a jet ski and feel the thrill of speeding across the water with the wind rushing through your hair.
The power and speed are unmatched, and it's sure to get your heart racing.
I can assure you that Winnipeg Beach is well-equipped with rental options. There are several places along the shoreline where you can easily rent kayaks, canoes, paddleboards, or jet skis.
The friendly staff will provide you with all the necessary equipment and safety instructions, ensuring that you have a safe and enjoyable time on the water.
Explore the boardwalk.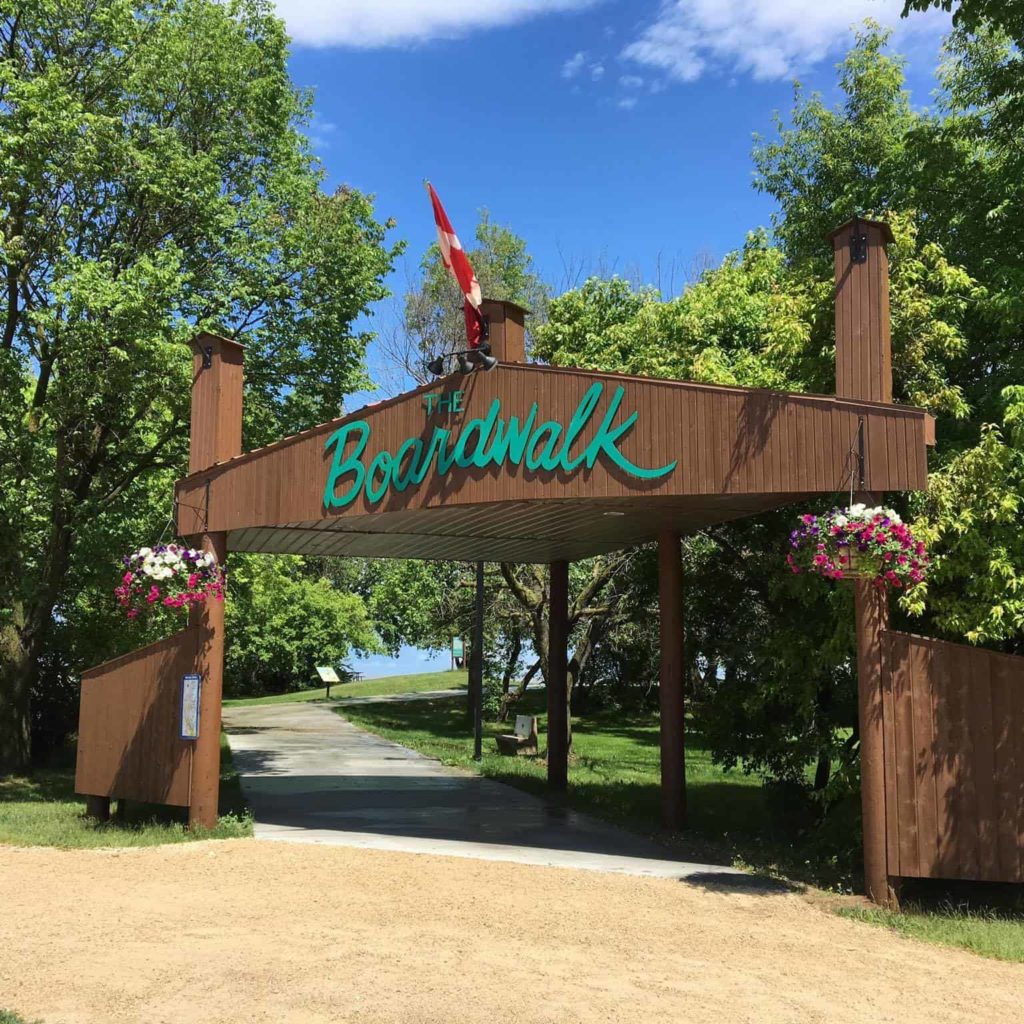 As you stroll along this historic pathway, the first thing that captivates you is the breathtaking view of Lake Winnipeg. The sparkling blue waters stretch out before you, creating a sense of tranquility and peace.
As you meander along the boardwalk, you'll notice the charming boutiques and shops that line the way. These local establishments offer a delightful array of treasures, from handmade crafts and artwork to unique clothing and accessories.
It's always a joy to support these small businesses and discover one-of-a-kind finds that you won't see anywhere else.
And let's not forget about the irresistible aroma of freshly made ice cream that wafts through the air. Winnipeg Beach is renowned for its delectable frozen treats, and you'll find a variety of flavors to satisfy your sweet tooth.
If you prefer classic favorites like chocolate and vanilla or adventurous blends like maple pecan or Saskatoon berry, there's an ice cream flavor for every palate.
What I love most about the boardwalk is its vibrant atmosphere.
On warm summer days, families gather to enjoy picnics by the lake, children giggle with delight as they play on the nearby playground, and friends catch up while savoring their ice cream cones.
The boardwalk truly embodies the spirit of community and camaraderie.
Visit the Winnipeg Beach Provincial Park.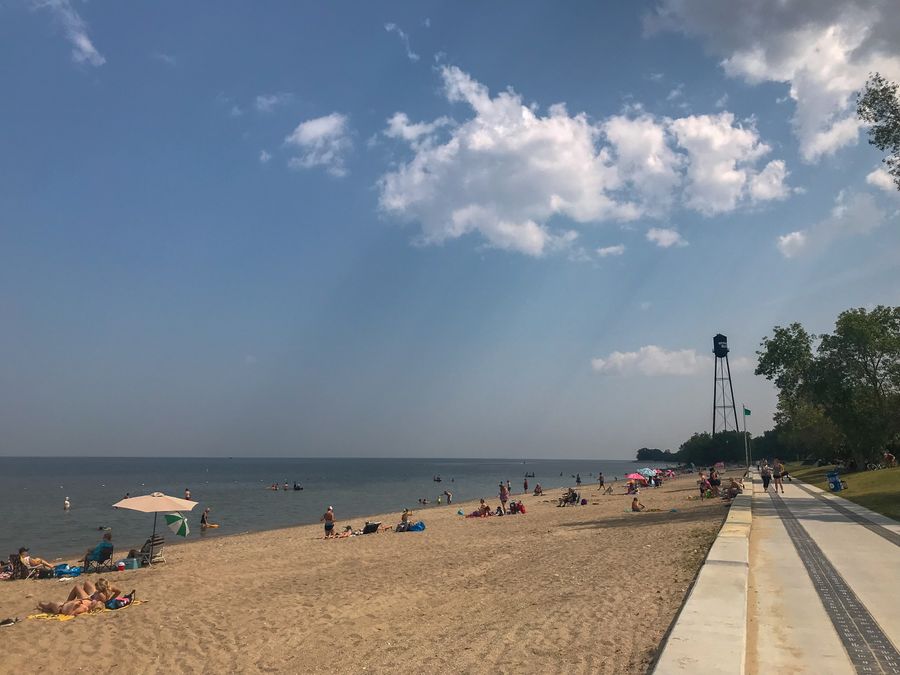 Location
229 Lakeshore Drive, Winnipeg Beach, Manitoba R0C 3G0
Contact details
(204) 389-2698
Operating hours
• Open year-round, but the park is busiest during the summer months.

• The park office is open from 8:30 am to 4:30 pm, Monday to Friday.

Admission fee
• Adults: $10.00

• Seniors: $8.00

• Children (6-12): $5.00

• Under 6: Free
When you step into the park, you'll be greeted by a lush and serene natural setting that immediately makes you feel at ease. It's the perfect escape from the hustle and bustle of city life.
The park offers a variety of activities that cater to different interests and preferences.
For nature enthusiasts like myself, the park's hiking trails are a true delight. They wind their way through the picturesque forests, allowing you to immerse yourself in the sights and sounds of nature.
The trail system caters to all levels of hikers, from leisurely strolls to more challenging treks.
As you wander along the paths, you might come across some local wildlife or discover hidden spots where you can take a moment to breathe in the fresh, pine-scented air.
If you're in the mood for a leisurely day out, find a cozy spot by the lake and set up a picnic. The park provides picnic areas with tables and benches, so you can relax while enjoying a delicious meal amidst the beautiful surroundings.
The shimmering waters of Lake Winnipeg create a tranquil backdrop that adds to the overall ambiance.
Camping enthusiasts will also find a lot to love at Winnipeg Beach Provincial Park. With well-maintained camping facilities, you can spend a night or two under the stars.
Picture yourself roasting marshmallows by the campfire, sharing stories and laughter with loved ones, and falling asleep to the gentle lapping of waves against the shoreline.
It's an experience that truly connects you with the great outdoors and rejuvenates your spirit.
Discover the maritime history of the region at the Manitoba Marine Museum.
Location
180 Selkirk Ave, Selkirk, MB R2W 2K3, Canada
Contact details
204-482-7761
Operating hours
• Monday to Friday: 10:00 am – 5:00 pm

• Saturday: 10:00 am – 5:30 pm

• Sunday: 10:00 am – 5:30 pm

Admission fee
• Adults: $12

• Seniors: $10

• Children (6-12): $6

• Children under 6: Free
When you step into the Manitoba Marine Museum, you'll immediately feel a sense of connection to the lake, which has played a significant role in our community's identity.
As you wander through the exhibits, you'll learn about the lake's historical importance as a vital transportation route, a hub for fishing and trade, and a source of recreation for locals and visitors alike.
Being a fishing enthusiast myself, I find the exhibits showcasing the various fishing techniques and equipment particularly intriguing.
You can marvel at the old fishing boats and gear that were once used to navigate the vast waters of Lake Winnipeg, imagining the stories of the fishermen who relied on their skills and the lake's abundance to make a living.
One of my favorite sections of the museum is dedicated to shipbuilding. It showcases the craftsmanship and ingenuity that went into constructing the boats that plied these waters.
As you explore this exhibit, you'll gain an appreciation for the dedication and skill of the shipbuilders who created these vessels and perhaps even imagine what it would have been like to sail on one of them.
The Manitoba Marine Museum also houses a collection of intriguing artifacts that shed light on the lake's history.
From vintage photographs capturing the vibrant boating culture of the past to personal stories shared by locals, every corner of the museum tells a unique tale of our connection to the water.
Play a round of golf.
When it comes to golfing, there are a couple of fantastic options nearby that I highly recommend.
One of my favorite golf courses in the area is Breezy Bend Country Club. Nestled along the picturesque banks of the Assiniboine River, Breezy Bend offers a truly stunning setting for a round of golf.
The course is meticulously maintained, with lush fairways, challenging greens, and breathtaking views at every turn. If you're a seasoned golfer or just starting out, Breezy Bend provides an enjoyable and memorable experience for players of all skill levels.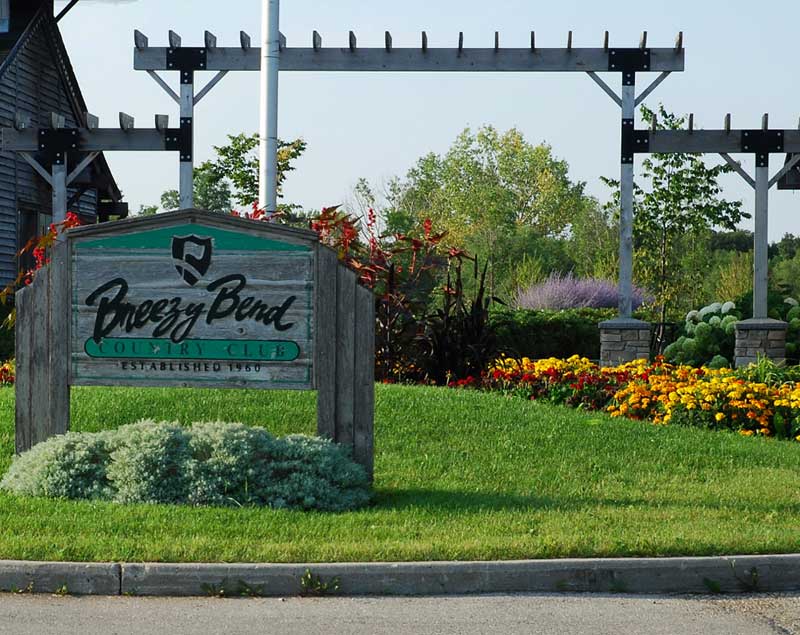 Location
2300 Breezy Bend Dr, Headingley, MB R2W 0G6, Canada
Contact details
(204) 889-GOLF (4653)
Operating hours
• Monday-Friday: 8 am-5 pm

• Saturday: 8 am-6 pm

• Sunday: 9 am-5 pm

Admission fee
Green fees start at $35 for non-members
Another excellent choice is Bel Acres Golf and Country Club. This course is renowned for its beautifully designed layout and immaculate course conditions.
As you make your way through the tree-lined fairways and strategically placed hazards, you'll appreciate the thoughtful design that offers both challenges and rewards.
The peaceful ambiance and serene surroundings make Bel Acres a delightful place to spend a day on the greens.
Both Breezy Bend and Bel Acres provide not only exceptional golfing experiences but also welcoming and friendly atmospheres.
The staff and members at these clubs are known for their warm hospitality, creating a sense of community that adds to your overall enjoyment of your visit.
Attend local events.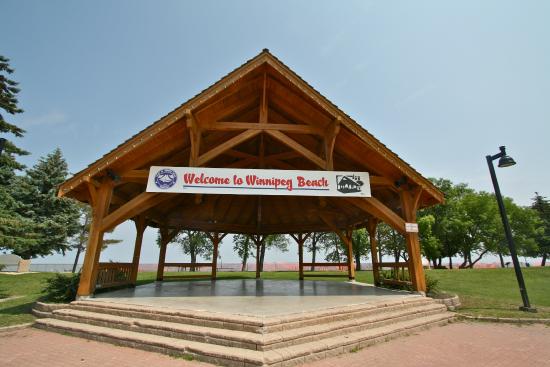 One of my favorite things about living here is attending the lively festivals that showcase our town's unique character. For instance, the annual Winnipeg Beach Arts & Music Festival is a must-visit event for art enthusiasts and music lovers alike.
It's a fantastic opportunity to immerse yourself in the creative spirit of our community, with local artists displaying their work, live performances by talented musicians, and a lively atmosphere filled with laughter and joy.
In addition to the arts festival, we also have a variety of other events that showcase our local talent and culture. Throughout the summer, you can find farmers' markets set up in the heart of town, offering fresh produce, homemade goodies, and unique crafts.
It's a wonderful way to support local farmers and artisans while indulging in the flavors and creativity of our community.
I also enjoy attending community celebrations that bring everyone together. Whether it's Canada Day, the annual Winter Carnival, or a neighborhood block party, these events create a sense of unity and camaraderie among residents.
They provide an opportunity to connect with friends and neighbors, share stories and laughter, and create lasting memories.
Visit the Railway Station Museum.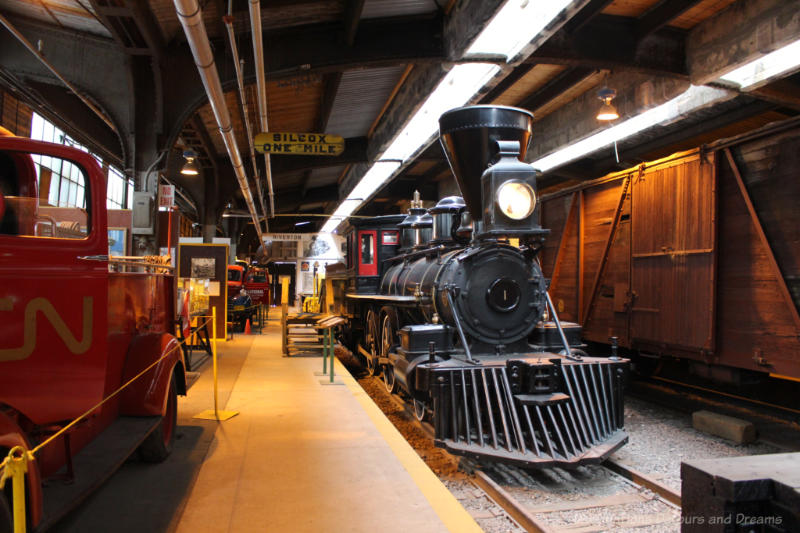 Location
1111 Portage Avenue, Winnipeg, MB R3C 0V8, Canada.
Contact details
(204) 956-2830
Operating hours
• Tuesday to Saturday: 9:30 AM to 3 PM

• Closed on Sunday, Monday, and statutory holidays

Admission fee
• Adults: $10

• Seniors (65+): $8

• Children (6-12): $5

• Children (5 and under): Free
Stepping inside the Railway Station Museum feels like taking a journey back in time. The beautifully restored railway station itself is a sight to behold, showcasing the architectural elegance of yesteryear.
As you wander through the exhibits, you'll discover the deep-rooted connection Winnipeg Beach has with the railway industry.
The museum provides a captivating glimpse into how the railway played a pivotal role in the town's development and growth.
You'll learn about the ambitious visionaries who saw the potential of this area and transformed it into a thriving community.
The exhibits offer a firsthand look at the tools, equipment, and memorabilia that were once part of the bustling railway operations.
What I find most captivating about this museum is its ability to transport you back to a time when trains were the lifeline of transportation and communication.
It sparks a sense of nostalgia and appreciation for the ingenuity and hard work of those who built this railway network.
Be it a history buff, a train enthusiast, or simply curious about the past, the Railway Station Museum will leave you with a deeper understanding of Winnipeg Beach's heritage.
Aside from the historical aspect, the museum is also an excellent place to connect with the local community.
The passionate volunteers and staff members are always eager to share their knowledge and personal anecdotes, adding a touch of warmth to the experience.
You'll come away feeling like you've made a personal connection with the past and gained a deeper appreciation for the place we call home.
Enjoy nature at Lester Beach.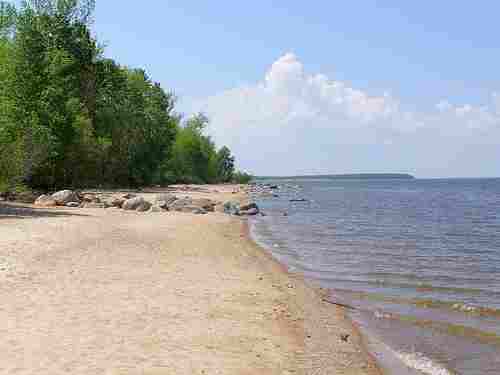 | | |
| --- | --- |
| Location | 123 Lester Beach Road, Belair, Manitoba R2W 2X6 |
| Contact details | (204) 475-2203 |
| Operating hours | Open year-round |
| Admission fee | Free |
Picture this: a golden, sandy beach stretching out before you, the waves of Lake Winnipeg gently lapping at the shore.
I can assure you that Lester Beach offers a serene environment that feels like a true retreat. The tranquility of the place is simply unmatched, making it the perfect spot to unwind and recharge.
One of my favorite things to do at Lester Beach is to simply relax on the soft sand, basking in the warmth of the sun and listening to the soothing sounds of nature.
There's something incredibly calming about the rhythmic crashing of the waves and the gentle breeze rustling through the trees.
If you're feeling a bit more adventurous, you can explore the nearby forest. The surrounding area is teeming with picturesque trails, perfect for a leisurely hike or a refreshing morning jog.
As you wander through the lush greenery, you'll encounter a variety of native flora and fauna, adding to the enchanting experience.
For those who appreciate the simple pleasures in life, a picnic at Lester Beach is an absolute must. Pack a delicious spread of local treats, find a cozy spot under the shade of a tree, and savor the flavors while taking in the breathtaking views of the lake.
It's a wonderful way to connect with loved ones or simply enjoy your own company while immersing yourself in the serenity of nature.
Taste local cuisine.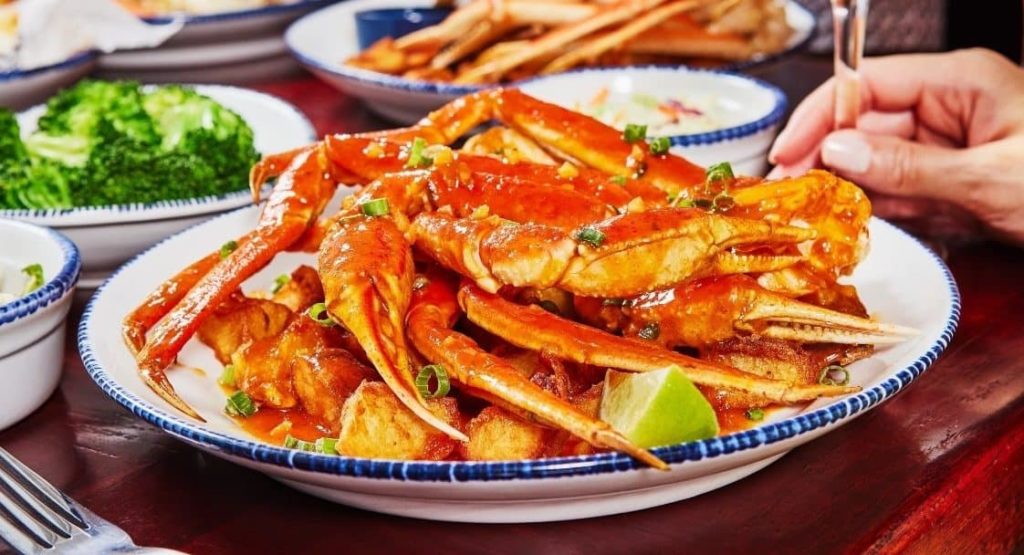 When it comes to experiencing the local cuisine, Winnipeg Beach has a range of delightful options to satisfy your taste buds.
As you stroll along the town's quaint streets, you'll discover an array of restaurants and cafes that pride themselves on showcasing the flavors of Manitoba.
One of my personal favorites is the Lakeview Seafood Restaurant, located right by the lake. The moment you step inside, you're greeted by a warm and inviting atmosphere, reminiscent of the town's friendly community.
The menu features an impressive selection of fresh catches from Lake Winnipeg, including delectable walleye, pickerel, and goldeye.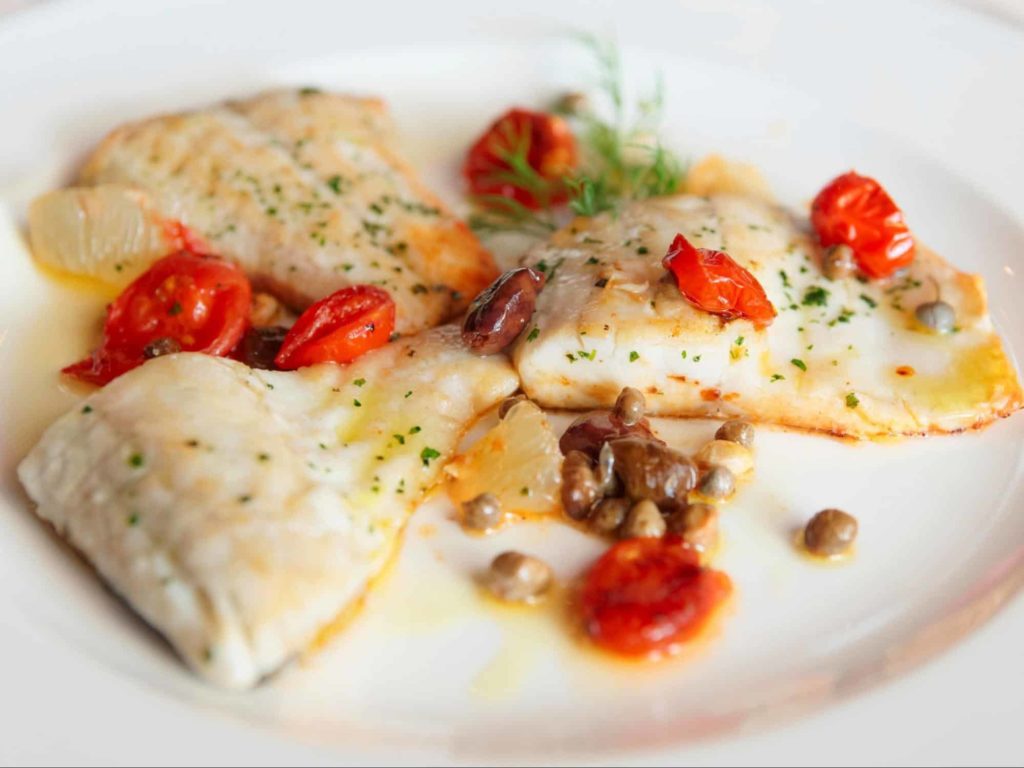 The chefs here are true masters of their craft, expertly preparing the fish to perfection, whether it's grilled, pan-seared, or lightly battered.
Trust me when I say that taking a bite into one of their succulent fish dishes is like experiencing a little piece of culinary heaven.
If you're in the mood for something beyond seafood, don't worry!
Winnipeg Beach is also home to cozy cafes that offer a range of regional dishes that will make your taste buds dance.
From hearty bison burgers to mouthwatering perogies filled with savory fillings like potato and cheese or cabbage and mushroom, you'll find yourself immersed in a culinary adventure that celebrates the local flavors.
What makes dining at Winnipeg Beach truly special is the connection between the food and the community. Many of these establishments source their ingredients locally, ensuring freshness and supporting local farmers and producers.
The passion and pride that go into each dish are evident, creating a dining experience that not only satisfies your hunger but also connects you with the heart and soul of this lovely lakeside town.