The 5 Best Clinics to Go to for a Tummy Tuck in Winnipeg
Featured Image Source: Jason Yoder via Unsplash
Whether you've had a baby or lost lots of weight, life can stretch out the skin on your belly. In case you want to (quite literally) tuck it all away, it's time to look for a good plastic surgeon.
In this article, we're giving you a headstart―by naming our selection of the best clinics to go to for a tummy tuck. We've asked around, did our own digging, and narrowed it down to the ones we think provide the best results and all-around care.
How much does a tummy tuck (abdominoplasty) cost in Winnipeg?
We'll be straight with you from the get-go: a tummy tuck isn't cheap. Major invasive surgeries usually aren't anyway, and this is no exception.
It all starts with the initial consultation. This step is essential for determining whether the procedure is a good fit for you and if you're an eligible candidate.
Once you've been cleared, the real cost comes down to the actual surgery (including sedation and post-op care). Here's what you can expect to pay on average:
| | |
| --- | --- |
| SERVICE | ESTIMATED COST |
| Consultation fee | $100 – $200 |
| General Anaesthesia | $100 – $300 |
| Mini Tummy Tuck | $5,000 – $8,000 |
| Full Tummy Tuck | $8,500 – $9,500 |
| Fleur De Lys Tummy Tuck | $10,000 – $11,000 |
| Additional Liposuction | Starts at $3,500 |
As for insurance, non-emergent or elective procedures aren't typically covered. This is true for cosmetic surgeries like tummy tucks.
So that the out-of-pocket cost isn't too overwhelming, clinics usually support financing through Medicard, Credit Medical, PayBright, and the like. This is something you'll want to discuss with the clinic before the procedure.
Best Tummy Tuck Clinics in Winnipeg
Now that we've talked about the costs, let's find you that surgeon. In our opinion, these are the best clinics in the city that offer the tummy tuck procedure:
1. Aesthetic Solutions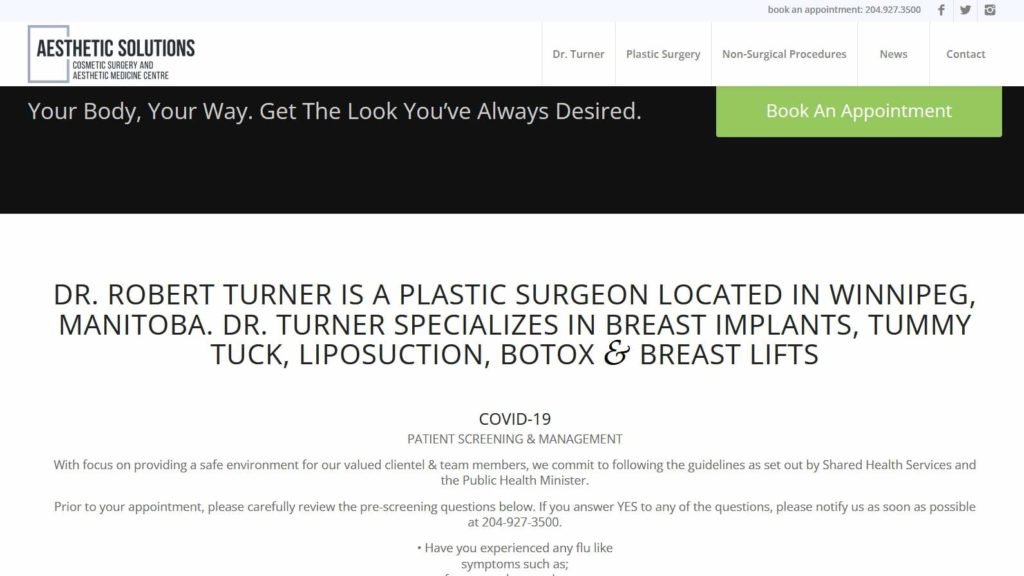 SERVICES
Body Contouring: Tummy Tuck, Mommy Makeover, Liposuction, Post Weight Loss Surgery, Arm Lift, Buttock Lift, Thigh Lift
WEBSITE
www.aestheticsolutionswinnipeg.com
ADDRESS
Unit 10 – 1250 Waverley Street, Winnipeg, MB R3T 6C6, Canada
CONTACT DETAILS
Phone: (204) 927 3500
OPERATING HOURS
Monday to Friday, 8:00 am ‒ 4:00 pm
Closed on weekends
Aesthetic Solutions offers a full suite of cosmetic procedures, from HydraFacials to tummy tucks. There are a bunch of services to choose from, so every visit has something new for you to try.
Let's talk about their tummy tuck, because the clinic is pretty flexible about how you can have this done. This is a good thing, because it gives you options.
You can either have it performed on its own, or in tandem with liposuction for more noticeable results. Alternatively, the mommy makeover includes a tummy tuck alongside breast augmentation―a real timesaver if you're planning on getting both anyway.
Before your visit, we recommend checking their website for promos because they do roll out monthly specials on occasion. Tummy tucks can get quite expensive, so a discount of any kind is most welcome.
They also offer non-surgical procedures like collagen-inducing therapy (to avoid more stretching) and injectables. Medical-grade skin care products are available too, and you're free to shop at your leisure.
The clinic is also warm, welcoming, and well-lit. And if you want to see it for yourself, you can take a virtual tour without even leaving your home (a really nice touch!).
Finally, we like that they even allowed for the fact that the last thing you want after getting a tummy tuck is to do a lot of walking. That's why we're pleased to know that they have free outdoor parking and wheelchair access.
Procedure comes with flexible inclusions
Monthly specials
Surgeon has over decades of experience
Also sells medical-grade cosmetics
Virtual tour available online
Free outdoor parking and wheelchair access
Financing details unavailable online
Only one surgeon available
Patient Reviews
The scarring is so minimal with his work
"I have stretchy skin that doesn't shrink with weight loss (a collagen issue) and after two babies I was a stretchy mess. I had a tummy tuck around 2002 and a reduction in 2004 with Dr. Turner. I later on had the skin around my love handles removed by another surgeon as I had moved provinces and I regret not travelling back to see Dr. Turner. The scarring is so minimal with his work and kind of hideous with the other surgeons work. I am now looking at getting a new procedure as things have stretched out again after 14 years due to my lack of collagen and I will hands down travel back to Manitoba to get Dr. Turner to do the surgery. Most people form their opinions based on 1 experience which isn't helpful in the long run. If you want a perfectionist who cares as much about the final look as you do go to Dr. Turner no question."―Marlisa Martin
2. The First Glance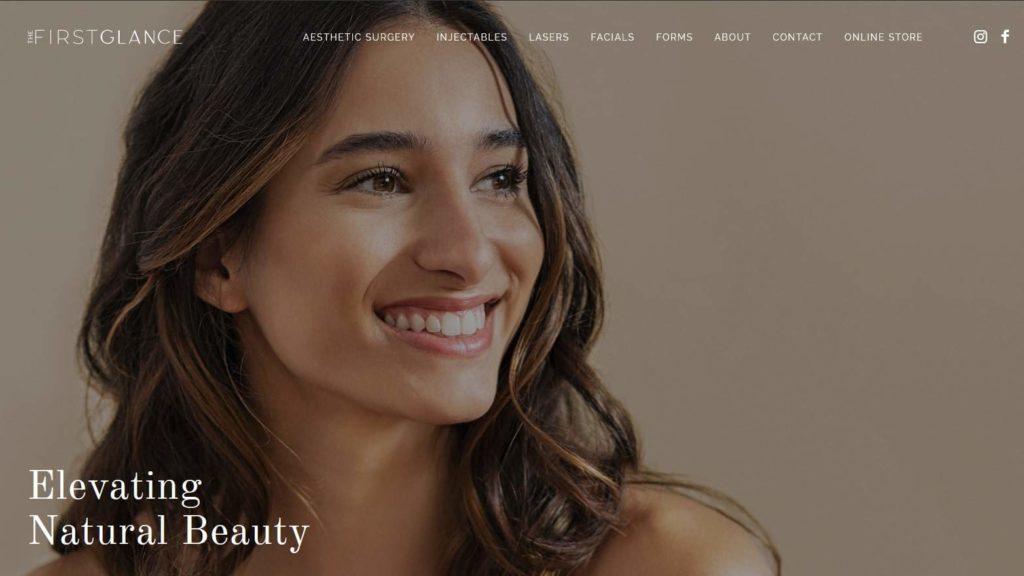 SERVICES
Body Contouring: Tummy Tuck (Mini, Full, and Fleur de Lys), Liposuction, Arm Lift, Thigh Lift, Natural Fat Transfer, Mommy Makeover, Brazilian Butt Lift, Traditional Butt Lift
WEBSITE
www.thefirstglance.ca
ADDRESS
1851 Grant Ave, Winnipeg, MB R3N 1Z2, Canada
CONTACT DETAILS
Phone: (204) 885 1419
OPERATING HOURS
Monday to Friday, 9:00 am ‒ 5:00 pm
Closed on weekends
First Glance is the private practice of Dr. Avi Islur―one of the most highly-reviewed plastic surgeons in Manitoba. The clinic was also voted as a Top Aesthetic Clinic & Surgery Centre in 2020.
For abdominoplasties, Dr. Islur is joined by fellow body contouring specialist, Dr. Mitchel. Because they're both available for tummy tucks, you'll likely be able to book well within your desired schedule.
Once you're there, you're in good hands. Patients we've talked to enjoy the team's sparkling bedside manner, well-delivered walkthroughs, and expert care.
If you prefer to limit your visits or live far away, consider booking a video consultation. We think it's great that they offer this option for patients who prefer to stay home until surgery day.
A minor bummer about their video consults is that you may incur a wait time of 10-15 minutes. The thing is, this only happens if earlier consultations take longer than usual (so it's a fingers crossed kind of thing).
Shopping for skin care products is also possible from home thanks to their online store. We think this is the most convenient way to shop for anti-scarring creams after the healing stage is complete.
Award-winning clinic
Well-reviewed surgeons
Offers video consultation
Has an online store
Free outdoor parking
Video consults may incur a wait time
Financing details unavailable online
Patient Reviews
Was greeted warmly with sincere kindness from all the staff
"I came here very insecure and shy. I wasn't sure how I would be treated walking through the doors. Since the first moment I walked in, I was greeted warmly, with sincere kindness from all the staff. I got a full mommy makeover from Dr. islur. He was so informative, and kind. I was excited the day I went in for surgery. All my fears were gone because of how pleasant my consultation was. I am so happy with my body. I finally look at how I feel in my mind. Thank you so much Dr.Islur and First Glance Staff. You've given me my confidence, my life back really. I am a better mom, wife , employee now because of my new confidence"―Cora Thiessen
I have the tiniest tummy tuck line and my breast lift is amazing
"Dr. Islur exceeded my expectations. If you are looking for someone who will give you realistic expectations you want to go to him. I had a mommy makeover and 6 weeks post op. I have the tiniest tummy tuck line and my breast lift is amazing. Just follow all instructions or recommendations and you will be good. Friendly and professional staff. They were very helpful and patient with all my questions."―Ha A.
3. Western Surgery Centre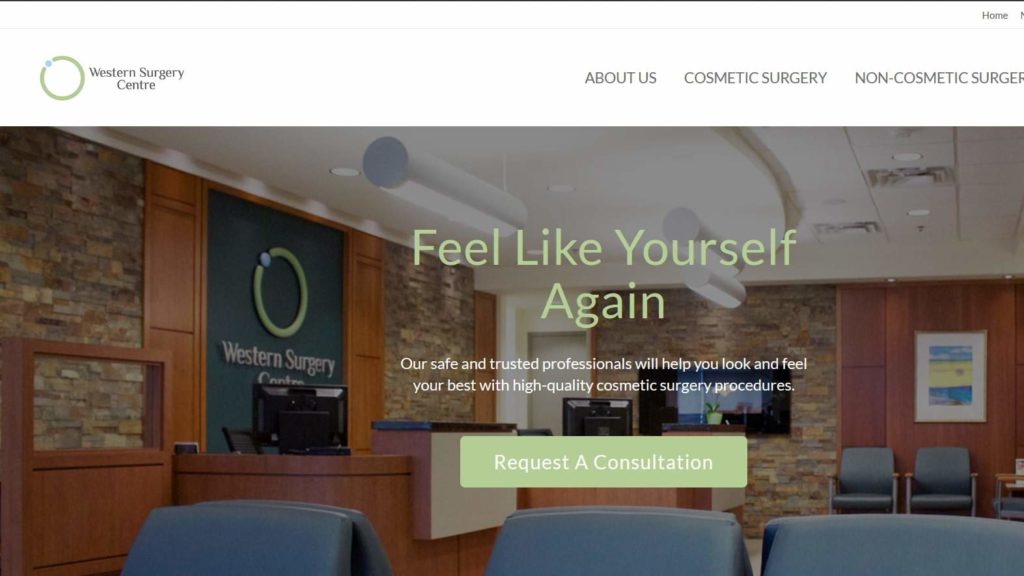 SERVICES
Tummy Tuck, Liposuction, Post Weight Loss Body Contouring
WEBSITE
www.westernsurgerycentre.com
ADDRESS
1020 Lorimer Blvd, Winnipeg, MB R3P 1C7, Canada
CONTACT DETAILS
Phone: (204) 947 9322
OPERATING HOURS
Monday to Friday, 6:30 am ‒ 4:00 pm
Closed on weekends
For reasonably priced consultations and flexible financing on your tummy tuck, we recommend Western Surgical Centre. These perks apply to their other specialties as well, including dentistry, ophthalmology, and oral surgery.
For now, let's focus on their abdominoplasties. Consultations are priced at $100, which is more affordable than most clinics of its kind.
We also think it's responsible of them to stress that tummy tucks shouldn't replace proper diet and exercise. In fact, their whole cosmetic department is all about helping people feel like themselves again, rather than conforming to some ideal.
WSC has two plastic surgeons on board―both with a long list of accolades under their name. As leaders in their field, Dr. Murray and Dr. Singh bring knowledge and experience to the (operating) table.
Their expertise translates to detailed and well-delivered instructions before and after the surgery. Patients have also attested to receiving top-notch care, both from their surgeons and the supporting team.
Since WSC is a procedure-centered practice, don't expect to find a lot of creams and serums for sale or on display. Of course, this isn't a demerit on the actual service―just something to note if you were hoping to shop around.
If you're worried about the cost, WSC makes it convenient to create a long-term payment plan. They accept credit and debit, and financing is available through Credit Medical, Medicard, and Crelogix.
Affordable consultation fee
Highly credible surgeons
Accepts cash, credit, and debit
Multiple financing options
Free outdoor parking and wheelchair access
No product store
No packaged mommy makeover
Patient Reviews
Overall experience was easy and professional
"Dr. Singh is an amazing professional who delivers exceptional results. I was worried considering this is surgery but I seriously have no regrets. The results were AMAZING. And the overall experience was easy and professional. 110% recommend"―Dani Minera
Top notch, compassionate, and exceptionally skilled surgeon
"5 Star PLUS ++ Just had surgery with Dr. Murray this week and am so grateful that he was my surgeon. He is top notch, compassionate and an exceptional, expertly skilled surgeon. I highly recommend him, and his amazing surgical team! Big thanks also to my anesthetist who took great care of me knowing I had nausea after surgery before; I am so impressed by how professional and caring he was in the medication selection and administration- no problems at all post op, so thankful! One more shout out to Candy, my post op nurse, she was incredible, kind, compassionate and so helpful; she definitely supported my recovery -she is a gem! Thank you Dr Murray and team, you are the best!"―Kay Luck
4. Ageless Cosmetic Centre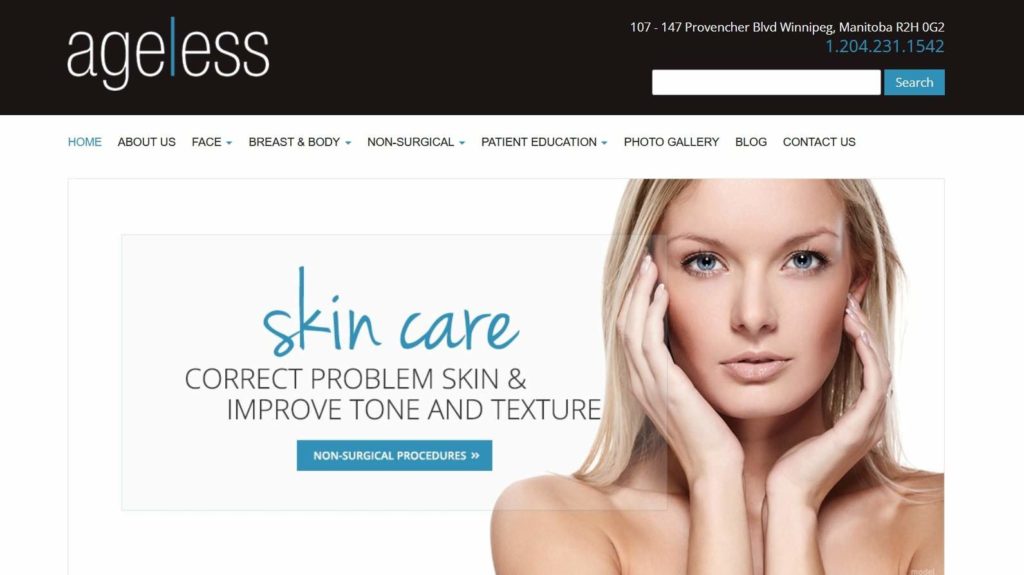 SERVICES
Abdominoplasty, Body Lift, Breast Augmentation/Reduction, Gynecomastia, Liposuction, and more
WEBSITE
www.agelesscosmetic.com
ADDRESS
107–147 Provencher Blvd., Winnipeg, MB R2H 0G2, Canada
CONTACT DETAILS
Phone: (204) 231 1542 | (204) 231 1340
OPERATING HOURS
Monday to Friday, 9:00 am ‒ 5:00 pm
Closed on weekends
Ageless Cosmetic Clinic is a small yet state-of-the-art practice along Provencher Boulevard. They provide all-around cosmetic care, from laser treatments to surgical contouring and more.
If you're in for a tummy tuck, you can elect to have additional liposuction for an even flatter belly. Dr. Dolynchuk has refined his process and uses sophisticated techniques to achieve this result.
Liposuction at Ageless can either involve the help of fluid injection or ultrasonic waves. Both methods promote the release of fat cells prior to suctioning, which makes the process quicker and easier than basic liposuction.
One of the things we like most about Dr. Dolynchuk is his expectation management. Based on our survey, he's definitely not one to overpromise.
Rather, he carefully assesses his patients and explains his process in great detail. His expertise has made healing predictable, with no complaints of ill results.
This makes sense to us because Dr. Dolynchuk is an internationally recognised expert in wound care. Post-op management can literally make or break a successful tummy tuck, which is why we think it's so reassuring that he's particularly renowned for it.
Another thing to note about the clinic: they only do virtual consults at this time. This may be a letdown for patients who prefer talking face-to-face, but is understandable as a safety precaution during the pandemic.
Unfortunately, the nearest parking lot is quite a walk away, so you'll have to arrange transportation accordingly. Rest assured, the helpful staff at Ageless is more than happy to assist with road-side pickups.
Refined liposuction techniques
Good expectation management
Internationally recognised expert in wound care
Limited to virtual consults
Only one surgeon available
No free parking
Patient Reviews
Great service and very accurate with what will happen
"Great service and very accurate with what will happen and when you should expect it. Went in and he made sure I understood the procedure that was going to happen and how it would affect my day to day. Then he made sure to tell me how the healing process would work and when I would expect to be able to get myself back to my daily routine. He followed up to make sure everything was going as predicted in the schedule and made me feel if anything was wrong he would be able to alleviate"―Zbigniew Strycharz
Takes the time to fully explain what the procedure will entail
"Dr. Dolynchuk is extremely professional and knowledgeable. He takes the time to explain fully what your procedure will entail and what achievements can be expected. It is obvious he actually cares about you looking your best!"―Josie Rose
5. Clearpoint Health Network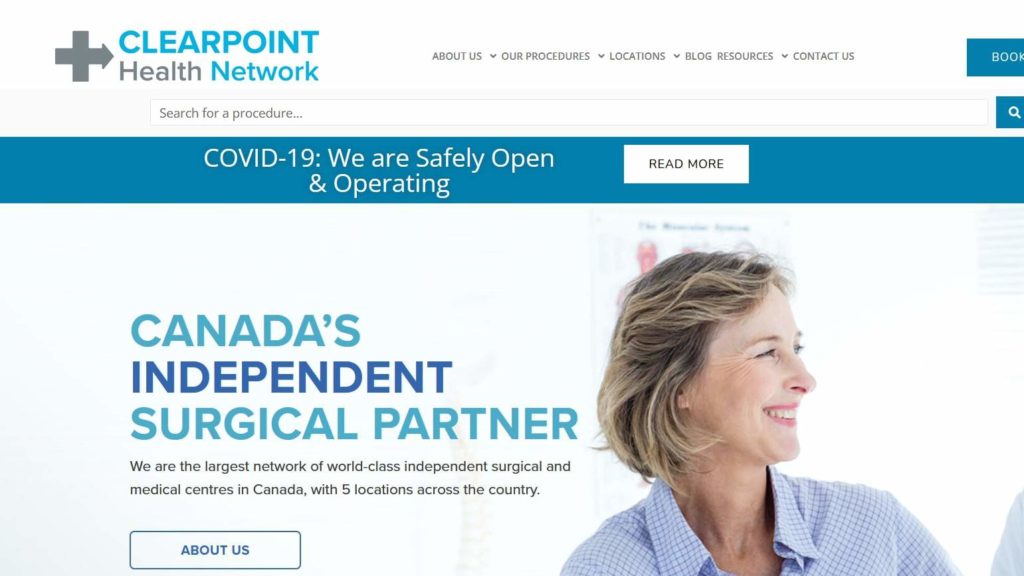 SERVICES
Cosmetic Body Surgery: Tummy Tuck, Arm Lift, Liposuction
WEBSITE
www.clearpointhealth.ca
ADDRESS
1291 Jefferson Ave #7, Winnipeg, MB R2P 1S7, Canada
CONTACT DETAILS
Phone: +1 888 211 4222
OPERATING HOURS
Tuesday to Friday, 7:30 am ‒ 8:00 pm
Closed on Monday and weekends
Also known as Maples Surgical Centre in Winnipeg, Clearpoint offers prime surgical treatment to both local and visiting patients. Here's why you might consider them for your next out-of-town tummy tuck.
Clearpoint Health Network is home to leading surgeons, so referrals from other provinces are pretty common. To accommodate this, they have a total of 5 locations from coast to coast and give expedited care to travelling patients.
What's more: Clearpoint patients enjoy preferred rates with select hotels in the city. Most tummy tucks are outpatient procedures that need a few days of monitoring, so this is a great way to sit tight for a while before leaving the city.
To top it off, they're a stone's throw away from James Armstrong Richardson Airport.
Whether you're a tourist or not, the clinic offers both mini and complete tummy tucks depending on your surgical needs. Surrounding the experience is a compassionate team of healthcare professionals.
Since the procedure can last anywhere from 2-4 hours, it's nice to see lounge areas with cable TV. That means accompanying individuals can enjoy an easy wait (made even easier with free outdoor parking).
Lastly, you can apply for financing with their partner providers, Medicard and PayBright. This makes it feasible to have the surgery sooner than you can afford it (just not on Mondays because they take long weekends off).
Long clinic hours
Leading surgeons
Special consideration for travelling patients
Located near the airport
Free outdoor parking and wheelchair access
Financing through Medicard and PayBright
Closed on Mondays
No skincare store
Patient Reviews
Terrified of surgery and the staff made me feel so comfortable
"There's not enough words to describe how amazing this place was. I'm terrified of surgery and the staff made me feel so comfortable. They were all so kind and so very helpful with everything. These people clearly take their job very seriously. Thank you so much to all the staff!"―Kylie Fox
Fully trust them because of their care, support, admirable reputation, and expertise
"Thank you for your kindness and compassion in a welcoming, warm, and friendly atmosphere. Dr. Buchel, the anesthesiologist, the entire team of nurses, as well as Danielle and Tora, two helpful administrative secretaries, deeply reflect about the kind of professionals they want to be. Because of their care, support, admirable reputation, and expertise, I fully trust them and feel terrific!"―Karine Rioux
FAQs About Tummy Tucks
---
And with that, it's time to close up. But the discussion doesn't have to end here.
If you have experience with any of these clinics, we'd love to hear about it―what you liked, what you didn't, and other ones we should include! We're wide open for messages.
In the meantime, feel free to browse around for our other reviews along similar lines. For example, we've written one about where to get the best botox in Winnipeg, so do check that out, too!