The 5 Best Women's Health Clinics in Winnipeg
Like it or not, women are more likely to visit health clinics due to hormonal changes in puberty and even in adulthood. So, to get the best health care services, you'd better find the best women's health clinic in Winnipeg.
To help you out, we wrote about how to choose the best health clinic for you. Be sure to read until the end of the article because we also answered some of the frequently asked questions about the topic.
How to Choose a Women's Health Clinic
First of all, you have to make sure you are going to a clinic that offers the type of services that you need. Here are just some of the areas a health clinic may focus on:
Birth control
Breast and ovarian cancer treatment
Hormone therapy and menopause treatment
Mammography
Osteoporosis
Pregnancy and childbirth
Sexual health and sexually transmitted infections
So, you'll need to make sure the clinic has experts on the health issues you want to discuss.
If, for example, you're looking for a clinic to talk about your sexual health, then you'd be better off in a clinic with STI testing. On the other hand, if you want to get tested for breast cancer, you should visit a clinic with state-of-the-art equipment and diagnostic tests.
Given the range of services, some women may also feel more comfortable discussing their health issues with a fellow female practitioner. If such is your case, then you should visit a clinic that provides the option to see a woman practitioner.
Next, you should visit a clinic that offers flexible scheduling so you can go to your appointments without disrupting your routines. Accessibility can also be an issue so find the one nearest to you or to commute stations for your convenience.
Last but not the least, you should only deal with a clinic that's within your budget and financial capabilities. The best women's health clinic in Winnipeg should also honor any insurance plans you may have.
Now, let's take a look at just how much healthcare services may cost you.
How Much Do Women's Healthcare Services Cost in Winnipeg
| | |
| --- | --- |
| Service | Price range |
| OB-GYN Consultation | $100-$500 |
| Hormone therapy | $150-$500 |
| IVF treatments | $8,000-$25,000 |
| Prenatal ultrasound | $300-$500 |
| Cesarean delivery | $10,000-$12,000 $0-$1,000 (with insurance) |
| Natural delivery in hospital | $5,000-$8,000 $0-$1,000 (with insurance) |
| Natural delivery at home | $1,000-$2,500 $800-$1,500 (with insurance) |
| Cervical cancer screening | $40-$200 |
| Breast cancer screening | $80-$250 |
| IUD insertion (hormonal, copper) | $60-$380 |
| Injectable contraceptives | $25-$45 per injection |
| STD testing | $0 |
| Breast cancer treatments | $23,000-$50,000 |
| Cervix cancer treatments | $40,000-$70,000 |
The 5 Best Clinics in Winnipeg for Women's Health
Now, think about what you need from a women's health clinic so you can finally choose one from our top picks. We tried our best to cover all types of women's health services, so just pick a clinic with the specialty you need.
1. Women's Health Clinic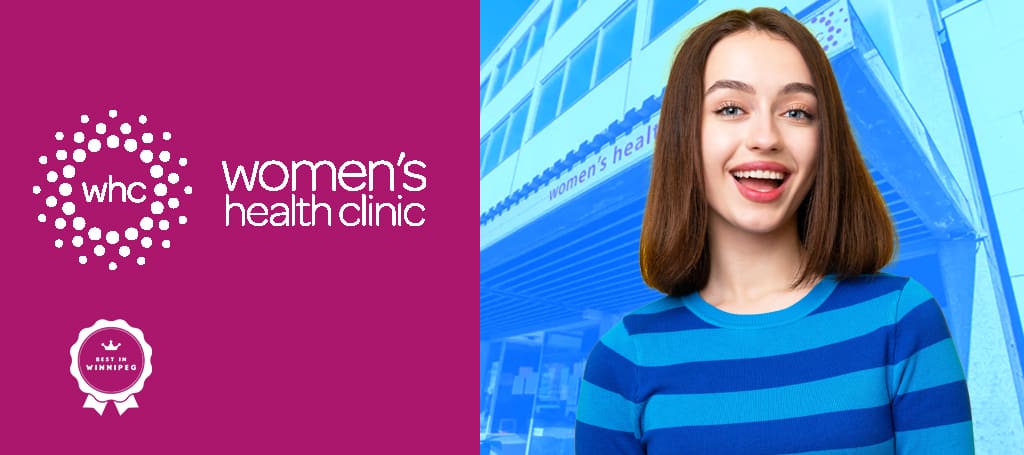 BEST FOR
Wide variety of services
SERVICES
Abortion practices, STI testing, pregnancy care, reproductive and sexual health services
WEBSITE
https://womenshealthclinic.org/
ADDRESS
603 St Mary's Rd, Winnipeg, MB R2M 3L8
CONTACT DETAILS
(204) 947-1517

[email protected]

OPERATING HOURS
Monday – Wednesday: 9:00 AM – 8:00 PM Thursday: 9:00 AM – 8:30 PM Friday: 9:00 AM – 4:00 PM
Women's Health Clinic is a true advocate for women's health and rights as it offers all types of services for all ages and genders.
This clinic is open to all Manitoban citizens seeking medical or surgical abortion. It also caters to those who continue with their pregnancy because it also offers prenatal, pregnancy, and postpartum care in its very own Birth Center.
Additionally, the Women's Health Clinic also offers counselling for all ages. It also delivers eating disorder treatments with workshops, prevention and recovery programs, and free resources.
To help women take care of their health, the Women's Health Clinic also offers birth control, reproductive, and pregnancy counselling. Women can also take pregnancy tests and STI tests from this clinic.
Options for medical and surgical abortion
Open to all ages and gender orientation
STI testing and sexual and reproductive workshops
Eating disorder counselling, workshops, and resources
Some complaints about rude front desk staff
Some issues with booking appointments
Customer Reviews
Read these reviews to know what clients appreciate about Women's Health Clinic and its sister clinic, The Birth Center:
"Discreet, informative, efficient, kind & welcoming. The women's clinic is a safe place for women who need help coping with a wide range of issues, i.e mental health, reproductive health, relationships, etc. This organisation is incredibly easy to support, making waves in our community to be more helpful, more educational, and they offer services at an incredibly low price. If you are able to donate, please do! as this is an incredibly important space that deserves every dollar."—Anne
"Great place to give a natural birth. You need a midwife to birth here. It is a happy medium between house and hospital birth. The birthing rooms are huge compared to hospitals. There is a family waiting room that has a fridge, coffee maker, TV and computer."—Stephanie
2. Saint Boniface Hospital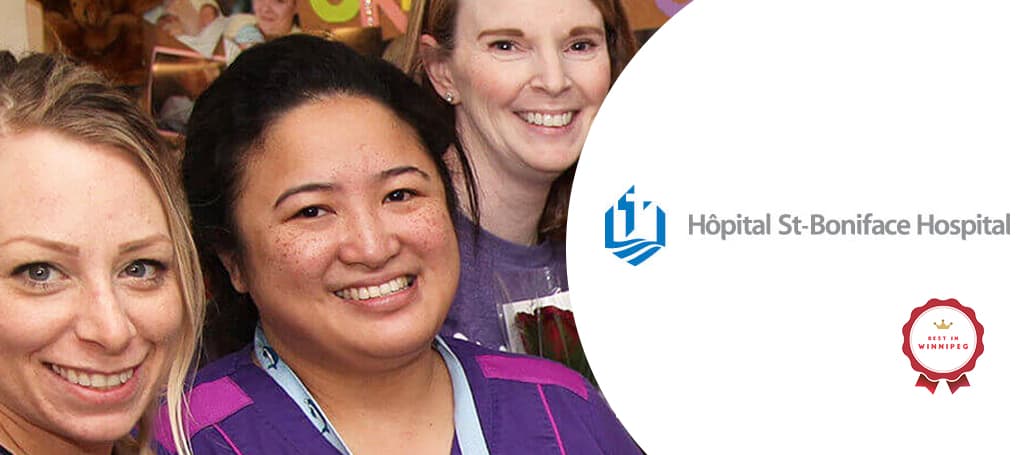 | | |
| --- | --- |
| BEST FOR | Pregnancy and childcare services |
| SERVICES | Maternity, pregnancy, and childcare, gynecology and urogynecology testing and treatments |
| WEBSITE | https://stbonifacehospital.ca/ |
| ADDRESS | 409 Tache Ave, Winnipeg, MB R2H 2A6 |
| CONTACT DETAILS | (204) 233-8563 / (204) 233-4224 |
| OPERATING HOURS | 24/7 Ob-gyne department: 8:30 AM – 4:30 PM |
Saint Boniface Hospital, the second-largest hospital in Winnipeg, provides numerous services, from cardiac to women's health. With a large team, it also ensures dynamic and individualized care for all of its patients.
The best thing about this hospital is that it has a dedicated Woman and Child Program. This special unit has obstetricians, gynecologists, nurses, midwives, lactation nurses, dietitians, and spiritual care personnel to provide everything a mother and baby needs.
Since Saint Boniface is a full-service hospital, it also has diagnostic equipment for imaging tests and laboratory tests. Additionally, Saint Boniface Hospital also offers parenting tips and patient safety with before-birth and after-birth brochures.
The hospital also offers pap tests, urodynamic testing, and colposcopy to diagnose any abnormalities in the cervix, vulva, and bladder. These services help all types of women, even those who are not pregnant, stay safe and healthy.
Care services from prenatal to postpartum phases
Numerous in-house diagnostic tests
Complete range of health services
Relatively fast appointments
Complaints about communication
Customer Reviews
Read these reviews to know how Saint Boniface Hospital treats its patients:
"I honestly it's fast and short but the doctor answers all your questions and checks up on you and it's an over all great experience. All the staff is friendly including the lab workers. I'm horrible with needles and the ladies were always patient with me and walked me through it. The longest I had to wait for my appointment was half an hour so not bad at all!"—Sarah
"I am forever grateful to the staff who made my transition into motherhood much easier. Dr. Kadapodis was always so sweet and genuinely cares about her patients. Ultimately it was another Doctor on call in their practice who delivered my baby but he was also kind and made sure to follow my birth plan."—Co
3. CancerCare Manitoba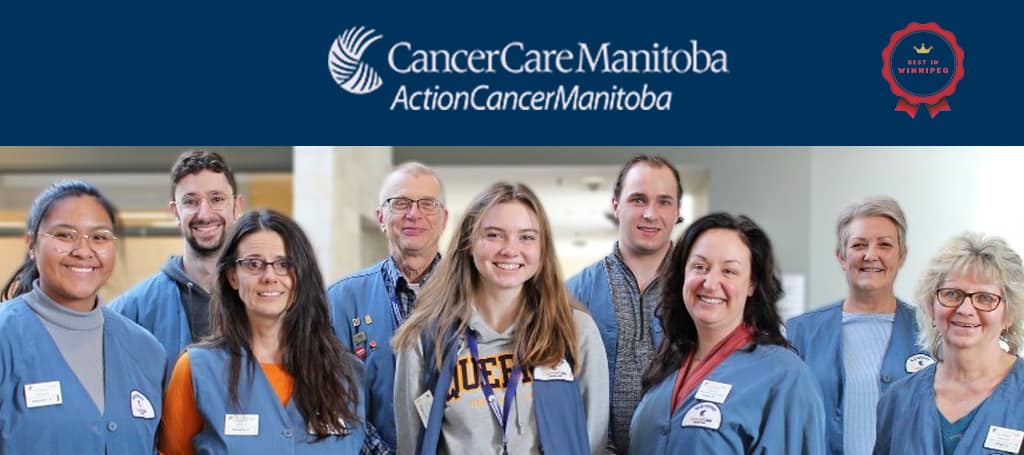 BEST FOR
Breast and cervix cancer diagnosis and treatments
SERVICES
Cancer screening and treatments
WEBSITE
https://www.cancercare.mb.ca/home/
ADDRESS
675 McDermot Ave, Winnipeg, MB R3E 0V9
CONTACT DETAILS
(204) 787-2197


[email protected]

OPERATING HOURS
Monday – Friday: 8:00 AM – 5:00 PM
CancerCare Manitoba is the best women's health clinic in Winnipeg and the entire country. Since it accepts donations, it also helps its clients get treatments at reasonable rates.
This institution also has the equipment and medical staff to carry out screenings for breast, cervix, and colon cancer. Thus, clients can come to CancerCare Manitoba and receive all types of cancer healthcare services.
Clients also receive notifications for routine screening tests to detect any cancer growths before it worsens. Since this institution was built for Manitobans, even those without immediate cancer symptoms can still avail of CancerCare's screening tests.
The clinic also offers advanced care planning for those recently diagnosed with breast or cervix cancer. CancerCare even provides programs for those transitioning to a life without cancer.
Advanced and latest equipment for treatments and tests
Routine cancer screening tests
Transitioning programs after treatment
Limited women's health care services
Customer Reviews
Patients also appreciate how kind and compassionate everyone in the clinic is, from the volunteers to the doctors. Here are just some of the reviews that have said so:
"My husband and I just had our first visit today. We were treated with such compassion, care and support, it's almost indescribable. The staff, volunteers, resources and range of services they offer means that no matter how cancer is impacting your life, CancerCare will always be there to help. The atmosphere of the building is warm and inviting, it immediately felt like a safe place during a frightening time."—Michelle
"It is a wonderful place everybody is so kind the volunteers bringing coffee and cookies around compassionate caring nurses and doctors"—Sonia
4. HSC Women's Hospital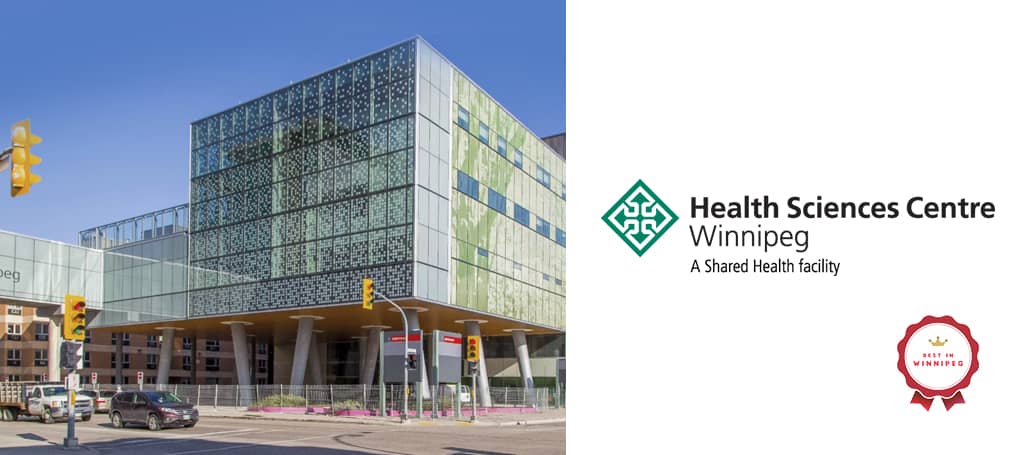 HSC's Women's Hospital is yet another full-service hospital for pregnancy and childcare. It has the latest equipment and clean rooms to provide only top-notch services for mothers, babies, and whole families.
Aside from being professional, its doctors are also efficient and communicative. Thus, even if the hospital only usually allows one support personnel per delivery, families are still updated with the whole process.
What makes this hospital special is that it has a neonatal intensive care unit (NICU). Thus, HSC Women's Hospital can also cater to premature babies and other types of newborns with special needs.
This institution's new building also guarantees spacious private rooms. These amenities provide plenty of space for a mother to rest with her family.
Clean and large private rooms per family
Special neonatal intensive care unit
Numerous parking spaces
Customer Reviews
Read these reviews to know why clients claim HSC Women's Health to be the best women's health clinic in Winnipeg:
"So very thankful for such wonderful nurses and doctors each time I need to go, the facility is always clean and my experiences having my children with your hospital has been amazing."—Monica
"I had a full hysterectomy a few days ago, the staff were amazing they tried to make me as comfortable as possible, they were all positive and uplifting. Thank you to All the staff. I will never forget you!!"—Christine
5. The Nature Doctors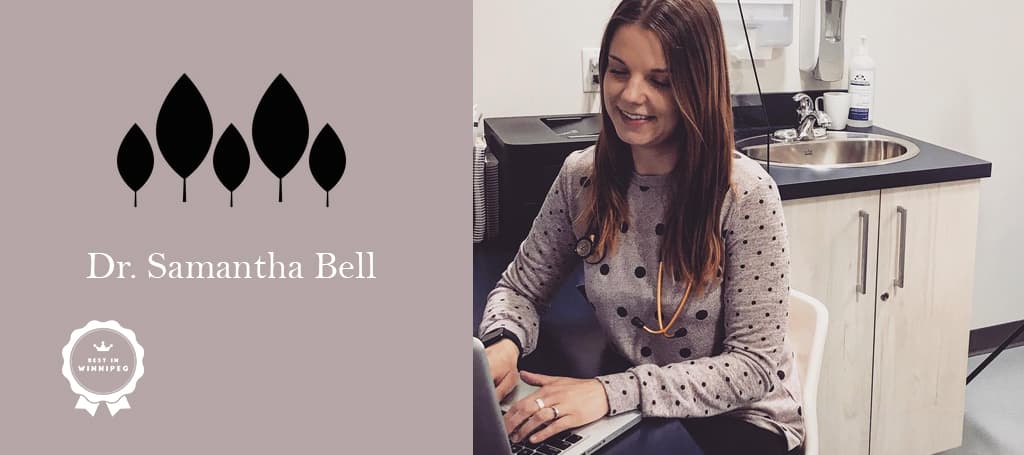 BEST FOR
Menopausal hormone therapy
SERVICES
Birth control and pregnancy counselling, hormone therapy, nutrition consultation
WEBSITE
https://www.samanthabellnd.com/
ADDRESS
675 McDermot Ave, Winnipeg, MB R3E 0V9
CONTACT DETAILS
(204) 787-2197
OPERATING HOURS
Monday, Wednesday, Friday: 9:00 AM – 5:00 PM
Tuesday, Thursday: 1:00 PM – 9:00 PM
Dr. Samantha Bell is a naturopathic doctor who focuses on fortifying health through lifestyle changes and clinical nutrition. With a focus on naturopathy, Dr. Samantha Bell can thus provide alternative treatments such as hormone therapy to menopausal women.
She also helps women who have irregular or painful periods, vaginal infections, and PCOS. Dr. Samantha also uses her degree in biopsychology as she provides birth control and pregnancy counselling to her patients.
Additionally, Dr. Samantha's clinic also does alternative treatments such as acupuncture, cupping, and hydrotherapy to improve mood, sleep, and overall health. These services can thus help her clients improve their physical, emotional, social, and mental well-being.
Her clinic also offers a complimentary 10-minute consultation so patients can determine whether it is the best women's health clinic for them. Dr. Samantha even extends her services to Manitobans in rural areas through her online consultations.
Hormone therapy for menopause
Alternative treatments like acupuncture
All-natural treatments and products
Online consultations available
Limited to a naturopathic approach
Frequently Asked Questions about Women's Health
---
And that concludes our list of where you can find the best women's health clinic in Winnipeg! Whatever the issue you may have, whether it be your hormones or your physical health, we hope you get the care you need.
Did we forget to include other great women's health clinics in our list? If we did, send us a message and we'll check out your recommendation as soon as we can.
If you're looking for other health-related articles, you can also check out our list of the best chiropractors in Winnipeg. With these practitioners, you can improve your posture and hopefully improve your overall health.