Winnipeg vs. Toronto: Which city is better to live in?
When it comes to metropolitan areas in Canada, Winnipeg and Toronto are definitely at the top of the list, and choosing which one is better to live in can be a tough decision. But do not worry, as I am here to assist you in making an informed choice.
As a Winnipeg native, I promise to do my best to approach this topic objectively and without bias, even though it will be challenging to contain my hometown pride.
However, I'm confident that you can have a better understanding of the unique characteristics of each city and what they have to offer.
Living in Winnipeg is better because it has a lower cost of living with great healthcare benefits. However, the city has a high crime rate and very frigid winters.
Toronto, on the other hand, can be expensive, but the city has low crime, a wider range of college programs, and a diverse population.
Here is a summary of the differences between living in Winnipeg and Toronto.
Factors
Winnipeg
Toronto
Cost of Living
- Less expensive and more affordable
- Very expensive
Safety
- Higher crime rate and crime severity index
- Lower crime rate and crime severity index
Healthcare
- Greater healthcare coverage and more benefits available
- Lesser healthcare coverage and fewer benefits available
Education
- Fewer programs

- Lower tuition fees

- Wider range of programs

- Higher tuition fees

Career
- Fewer career opportunities

- More likely to get a job

- More career opportunities

- Less likely to get a job

Demographics and Diversity
- Lower population and population density

- Less diverse

- Higher population and population density

- Much diverse

Activities
- Focused more on arts and music, recreation
- Focused more on nightlife, cultural attractions
Weather
- Colder winters

- Hot and short summers

- Less cold winters

- Long and mild summers
With that, let's take a closer look at what each city has to offer for each factor.
Cost of Living
Toronto is almost twice as expensive to reside in when compared to Winnipeg.
The average monthly expenses for a single-person household in Winnipeg would amount to $2,119. Whereas in Toronto, it would be $4,094.
The cost of living can vary for different reasons.
Firstly, housing costs are substantially higher in Toronto than in Winnipeg. Rental rates and real estate prices are particularly inflated in the city.
Second, the cost of transportation is also higher in Toronto due to the city's reliance on an extensive network of public transit systems. Being a car owner is also expensive due to its associated costs like insurance, parking fees, and gasoline.
Third, the overall cost of goods and services like groceries and dining out is also higher in Toronto due to the city's larger population and higher demand for these services.
But one of the biggest reasons for this is that Toronto can be attributed to its status as Canada's largest and most prosperous city. This results in higher salaries and also higher costs.
The typical monthly salary in Winnipeg averages approximately $3,232, whereas in Toronto it is around $3,752.
| Expenses | Winnipeg | Toronto |
| --- | --- | --- |
| Utilities (monthly) | $171.42 | 201.86 |
| Rent (1 bedroom apartment) | $1,020.36 | $2,421.48 |
| Groceries (monthly) | $113.42 | $132.22 |
| Gasoline (per liter) | $1.38 | $1.79 |
| Transportation (monthly pass) | $97.26 | $156.18 |
| Eating out (for 2) | $65.06 | $110.83 |
Maintaining the same standard of living in Winnipeg is typically less expensive than residing in Toronto. All costs and expenses in Toronto are notably higher than in Winnipeg.
Furthermore, real estate prices in Toronto surpass almost every house price available in Winnipeg. The cost of a detached house in Toronto is more than 73% higher than in Winnipeg.
To illustrate, the median price of a three-bedroom and one-bathroom house in Toronto is an astounding $1,091,300. In comparison, it is only $290,000 in Winnipeg.
Safety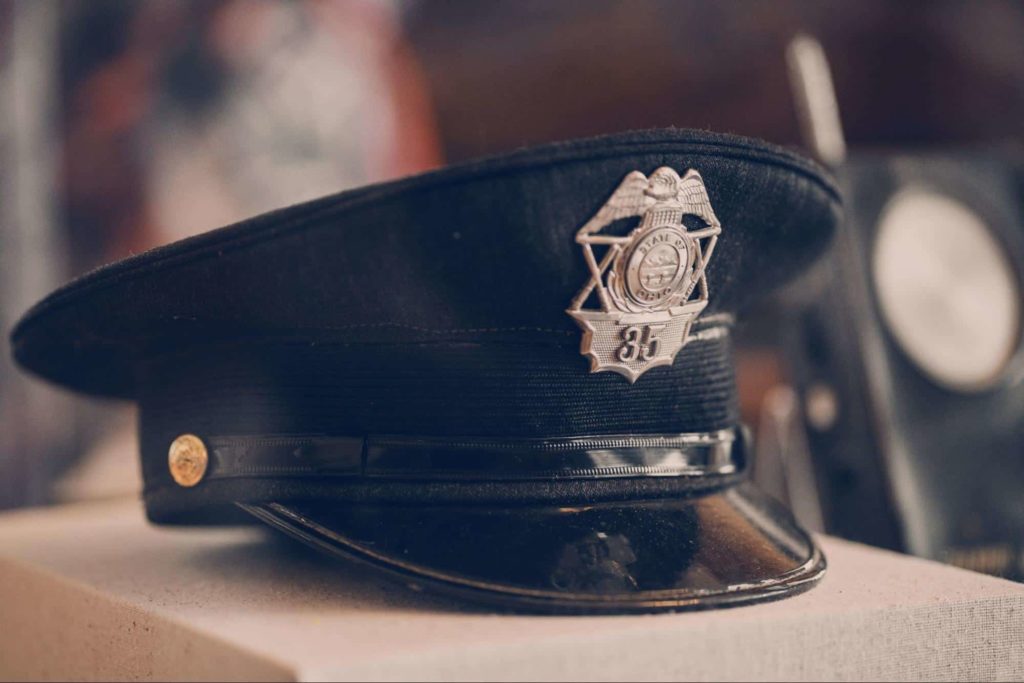 According to Statistics Canada, the crime rate in Winnipeg was 7,004 incidents per 100,000 people in 2020.
While it was 4,344 incidents per 100,000 people in Toronto. This means that Winnipeg has a higher crime rate than Toronto.
Generally speaking, walking around popular and busy areas in the city during the daytime is safe.
However, areas such as the North End, West End, and Downtown Winnipeg have a higher crime incidence of theft, assault, and drug-related offenses during nighttime.
On the other hand, Toronto is also considered safe in most areas all day. Most of the popular tourist destinations are well-policed and have a low crime rate.
Here are the crime severity index data from both cities in 2021. A higher crime severity index means more serious police-reported crimes.
| Crimes | Winnipeg | Toronto |
| --- | --- | --- |
| Non-violent severity index | 100.33 | 38.31 |
| Violent severity index | 168.29 | 65.01 |
| Crime severity index | 113.55 | 45.45 |
Based on the data, it can be observed that Winnipeg has a higher number of incidents in all crime categories compared to Toronto. This indicates that Winnipeg experiences more severe crimes than Toronto, making the latter relatively safer to live in.
Healthcare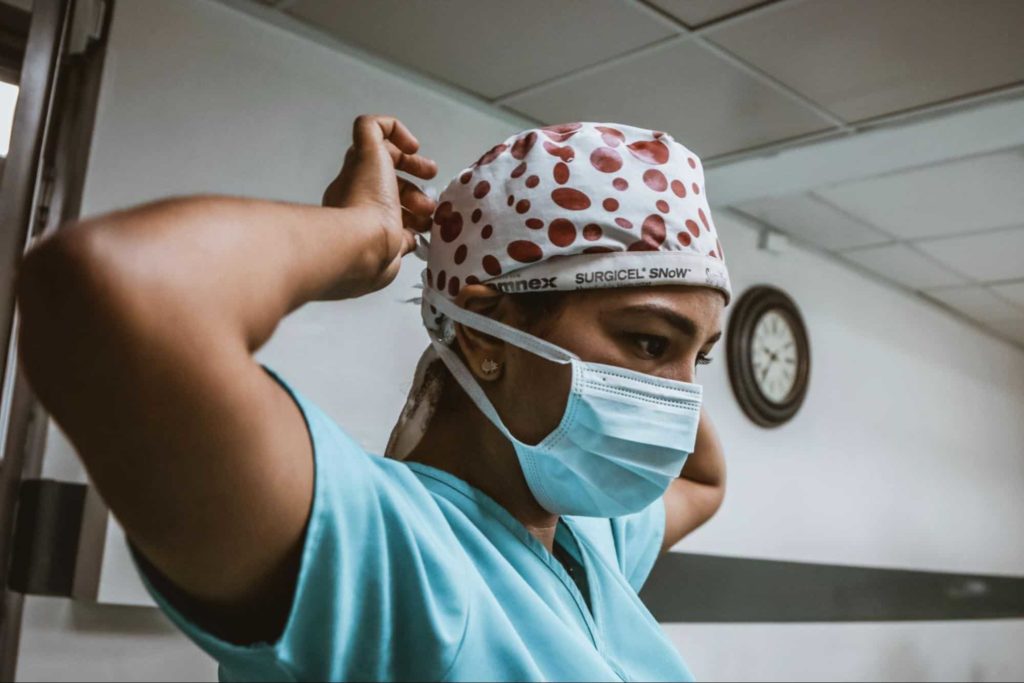 Manitoba Health (Winnipeg's healthcare agency) provides better healthcare benefits than Ontario Health (Toronto's) as it includes additional advantages.
For example, Manitoba Health offers personal home care and chiropractic care, and these benefits are not available under Ontario Health.
Also, the additional coverage can benefit individuals with chronic health conditions or mobility issues who require ongoing support.
Additionally, a resident with limited coverage would be responsible for paying for certain services themselves. This explains why accessing healthcare is less expensive for Winnipeg residents than those in Toronto.
Here is a comparison of the coverage offered by Manitoba Health and Ontario Health for eligible residents.
| Coverage/Benefits | Manitoba Health (Winnipeg) | Ontario Health (Toronto) |
| --- | --- | --- |
| Physician services | ✓ | ✓ |
| Vision care | ✓ | ✓ |
| Dental surgery | ✓ | ✓ |
| Out-of-province care | ✓ | ✓ |
| Personal home care | ✓ | |
| Ambulance fees | ✓ | ✓ but to an extent only |
| Chiropractic care | ✓ | |
Nevertheless, healthcare services for medically necessary issues are accessible in both cities. They are subject to specific exclusions such as prescription drugs, private hospital rooms, and cosmetic procedures.
Education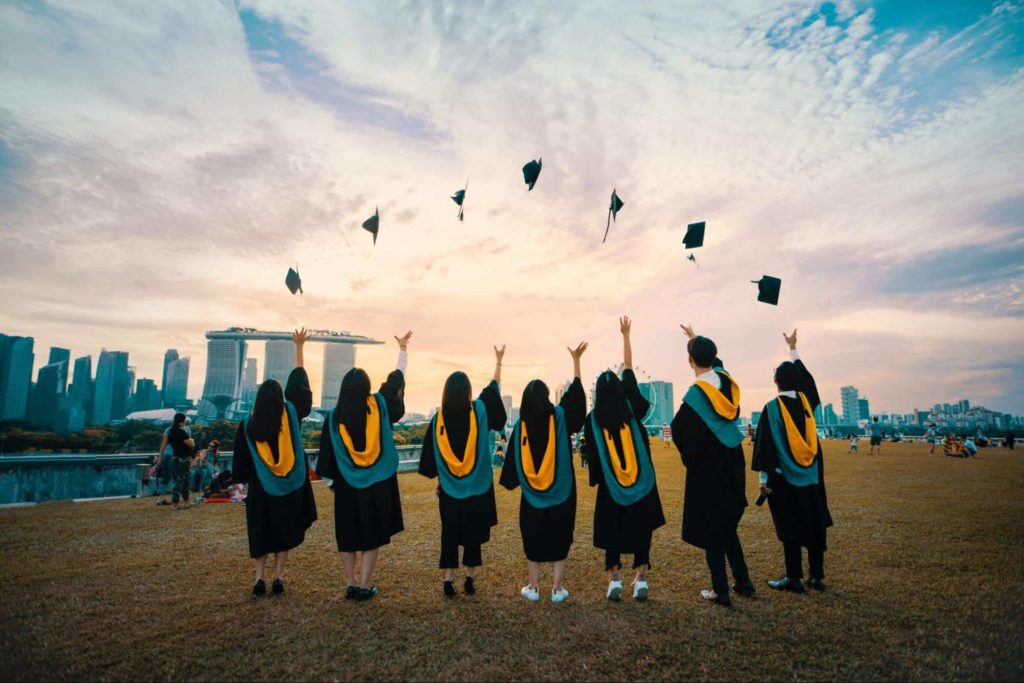 Compared to Toronto universities, those in Winnipeg generally charge lower tuition fees.
For instance, a local undergraduate student's average annual tuition fee is around $4,900 in Winnipeg. In contrast, the same program costs approximately $8,200 in Toronto.
Below are the leading universities from each city. Along with their average annual tuition fees for both local and international students.
| University/College | Local Students | Foreign Students |
| --- | --- | --- |
| The University of Winnipeg (Winnipeg) | $4,267 - $5,797 | $12,005 - $15,895 |
| University of Manitoba (Winnipeg) | $3,372 - $5,372 | $12,297 - $16,810 |
| University of Toronto (Toronto) | $6,590 - $14,180 | $36,590 - $59,810 |
| York University (Toronto) | $7,662 - $15,545 | $27,534 - $33,435 |
When it comes to the diversity of programs, Toronto is known for offering a wide variety of programs in different fields like business, engineering, law, medicine, arts, and more.
This is because the city is home to a large number of universities and colleges like the University of Toronto, Ryerson University, and York University, among others.
Winnipeg, on the other hand, has fewer universities and colleges compared to Toronto.
However, it still offers a range of programs in different fields. This includes business, education, engineering, health sciences, and the arts.
Careers
As of 2021, Winnipeg's unemployment rate was 6.7%, while Toronto's was slightly higher at 7.9%.
This indicates that finding a job in Winnipeg may be slightly easier than in Toronto. But both cities have relatively low unemployment rates compared to other parts of the country.
In terms of economic contribution, Toronto is a powerhouse and plays a significant role in Canada's economy. It is the country's largest contributor and accounts for around 20% of Canada's GDP.
Despite having a slightly higher unemployment rate than Winnipeg, Toronto still offers a range of job opportunities in various industries. However, choosing to work in Winnipeg can provide a better work environment and work-life balance.
Overall, both Winnipeg and Toronto are important economic centers in Canada with unique strengths and advantages. And both cities still offer favorable employment options.
Toronto Careers
Toronto is one of the most significant economic centers in the country. It has a diverse economy that spans a range of industries, including finance, healthcare, technology, retail, and education.
The city is also home to a large number of small and medium-sized enterprises that contribute to its vibrant and outstanding economy.
Here is an overview of the economy in Toronto and its most prominent employers.
Financial services sector – accounts for 14% of the city's workforce;
Healthcare sector – employs approximately 10% of the workforce;
Technology sector – currently employs around 8% of the workforce;
Retail industry – employs about 7% of the workforce;
Education sector – employs around 5% of the workforce.
Other significant industries in Toronto include manufacturing, construction, and professional services.
Winnipeg Careers
Winnipeg is also a major economic center in Canada. The city's diverse economy includes healthcare, retail, public administration, and manufacturing industries.
Below is a summary of Winnipeg's economy and its major employers:
The healthcare industry is the largest employer in Winnipeg. It employs about 15% of the workforce.
The retail industry is the second-largest employer. This sector accounts for approximately 11% of the city's workforce.
The public administration sector is another significant employer in the city. It accounts for about 8% of the workforce.
Manufacturing is also a significant industry in Winnipeg. The sector employs around 8% of the workforce.
Winnipeg's economy is also supported by other industries like transportation, construction, and professional services.
Demographics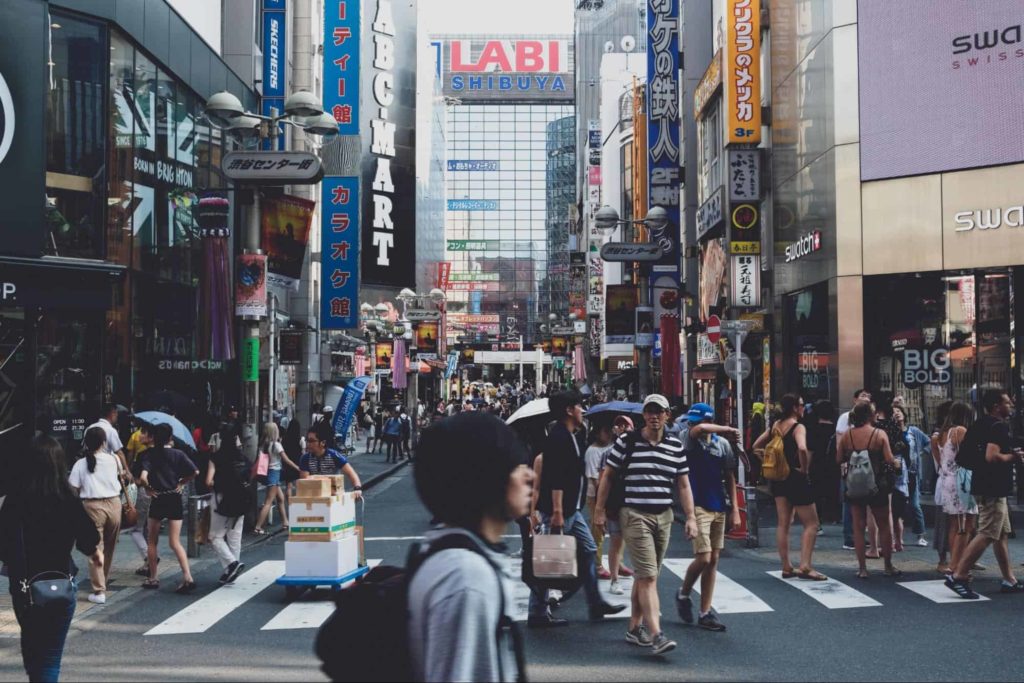 As of the latest census in 2021, the population of Winnipeg was estimated to be around 749,607 people. In comparison, the population of Toronto was estimated to be approximately 2,794,356 people.
So, Toronto's population is almost four times larger compared to Winnipeg.
Similarly, Toronto's population density is almost three times higher than Winnipeg's,
which makes sense, given the larger population.
The median age in Winnipeg is around 39 years old. On the contrary, Toronto's median age is about 37 years old.
This suggests that Toronto may have a younger population compared to Winnipeg. And to add, Winnipeg has a slightly higher male-to-female ratio than Toronto.
| | Winnipeg | Toronto |
| --- | --- | --- |
| Population | 749,607 | 2,794,356 |
| Population density | 1,615 people/km² | 4,434 people/km² |
| Median age of population | 40.3 years old | 41.5 years old |
| Female population | 50.8% | 51.7% |
| Male population | 49.2% | 48.3% |
According to recent data, both Winnipeg and Toronto are growing but the latter is doing so at a faster rate. In the past year, Winnipeg's population grew by around 1.3% while Toronto's population grew by about 2.2%.
These figures suggest that Toronto is experiencing more growth than Winnipeg which may be due to its larger population size and economic opportunities.
Diversity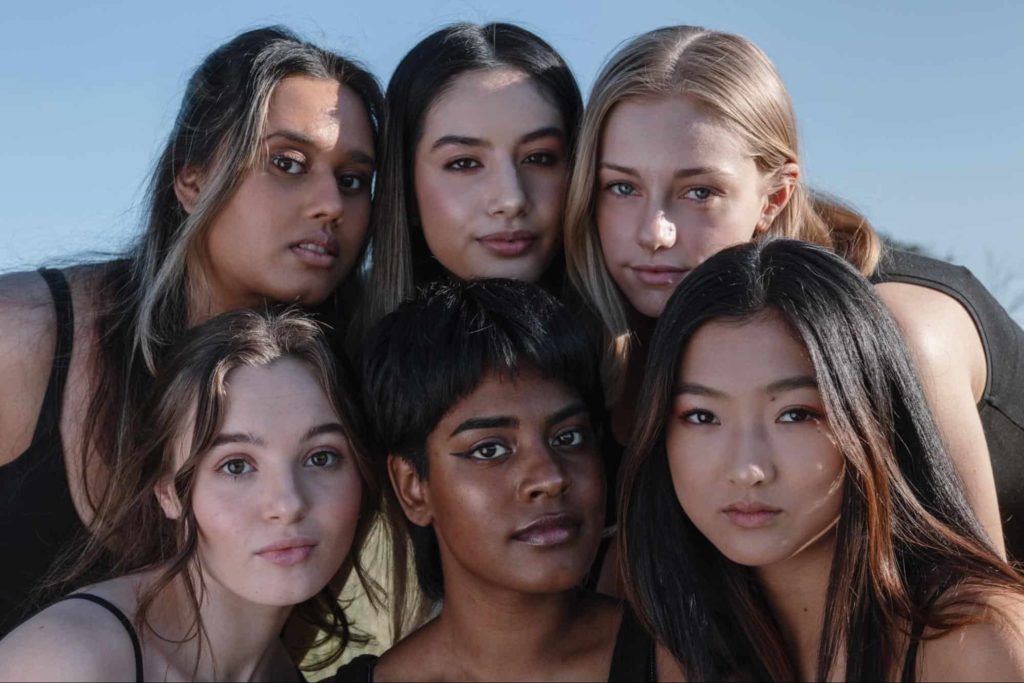 Winnipeg and Toronto are both diverse cities in Canada and are the top multicultural cities in the world. However, Winnipeg has a significant Indigenous population.
Toronto has a higher percentage of visible minorities with over 50% of the population identifying as a visible minority. On the other hand, Winnipeg's visible minority population is approximately 34%.
The most common ethnicities in Toronto are South Asian, East Asian, Black, and Filipino. Winnipeg's largest ethnic groups are European (62%), Indigenous (12%), Southeast Asian, and South Asian.
| Ethnicities | Winnipeg | Toronto |
| --- | --- | --- |
| South Asian | 8.5% | 12.6% |
| East Asian | 3.8% | 12.5% |
| African | 5.4% | 8.9% |
| Southeast Asian | 12.7% | 5.0% |
In terms of immigration, Toronto has a high percentage of immigrants with 47% of the population being foreign-born. The top immigrant groups in Toronto are from the Philippines, India, China, and Sri Lanka.
In Winnipeg, 23% of the population consists of foreign-born individuals, indicating a substantial immigrant population. The leading immigrant communities in the city are from the Philippines, India, China, and South Korea.
| Country of Origin | Winnipeg | Toronto |
| --- | --- | --- |
| Philippines | 47.7% | 10.3% |
| India | 12.6% | 7.9% |
| China | 5.4% | 10.1% |
| South Korea/Sri Lanka | 2.4% | 3.7% |
Activities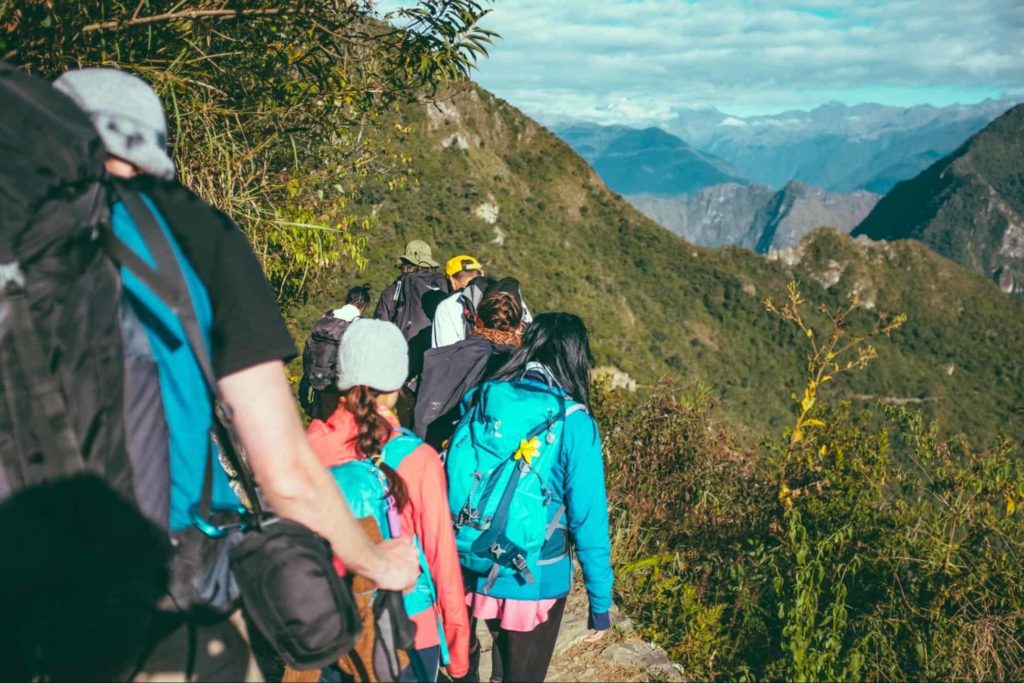 Winnipeg has a more laid-back, friendly feel and is known for its community spirit and cultural diversity. While Toronto is a more fast-paced, cosmopolitan city with a lively downtown core and a more bustling atmosphere.
But both cities have their own unique cultural attractions and recreational activities.
Ultimately, the choice between the two cities will depend on personal preferences and what one is looking for in a city.
But let's see how these two differ from each other when it comes to cultural attractions, recreational activities, and overall atmosphere.
Cultural Attractions
Toronto is home to several world-renowned museums including the Royal Ontario Museum, the Art Gallery of Ontario, and the Gardiner Museum.
Winnipeg, on the other hand, has a diverse collection of museums and galleries. This includes the Canadian Museum for Human Rights, the Manitoba Museum, and the Winnipeg Art Gallery.
When it comes to festivals, both cities host a variety of events throughout the year.
Toronto is known for the Toronto International Film Festival (TIFF), Caribana, and Pride Parade. While Winnipeg hosts the Winnipeg Folk Festival, the Festival du Voyageur, and the Fringe Festival.
Music and theater are also prominent cultural attractions in Canada and both cities have a vibrant scene in this regard.
Toronto is an excellent hub for music and theater with several venues hosting performances throughout the year. The city is home to the Canadian Opera Company, the National Ballet of Canada, and the Toronto Symphony Orchestra.
Likewise, Winnipeg also has a thriving music and theater scene. We have venues like the Centennial Concert Hall, the Royal Manitoba Theatre Centre, and the Manitoba Opera.
Recreational Activities
Winnipeg is known for its outdoor activities, especially during winter. People can enjoy ice skating, skiing, snowmobiling, and ice fishing.
And during summer, the city offers various outdoor activities such as cycling, kayaking, hiking, and fishing.
In contrast, Toronto has fewer outdoor activities due to its urban setting but there are still plenty of parks and trails for hiking, biking, and picnics.
And as for sports, both cities have a vibrant sports culture. Winnipeg is home to the NHL's Winnipeg Jets and the CFL's Blue Bombers.
Similarly, Toronto has several professional sports teams like the Toronto Maple Leafs of the NHL, the Toronto Raptors of the NBA, and the Toronto Blue Jays of MLB.
When it comes to nightlife, Toronto has a bustling nightlife with many bars, nightclubs, and live music venues. And Winnipeg also has a nightlife scene that is more laid-back and relaxed.
Overall Atmosphere
The overall atmosphere of Winnipeg and Toronto is quite different.
Winnipeg is a smaller city with a small population while Toronto is a much larger metropolis with a significant population.
Toronto has more world-renowned cultural institutions, better nightlife, and less outdoor recreation.
Conversely, Winnipeg has a diverse collection of museums and galleries, a thriving music and theater scene, and a more country feel.
Although in the end, both cities have their own unique charm and the atmosphere of each may appeal to different people depending on their preferences.
Climate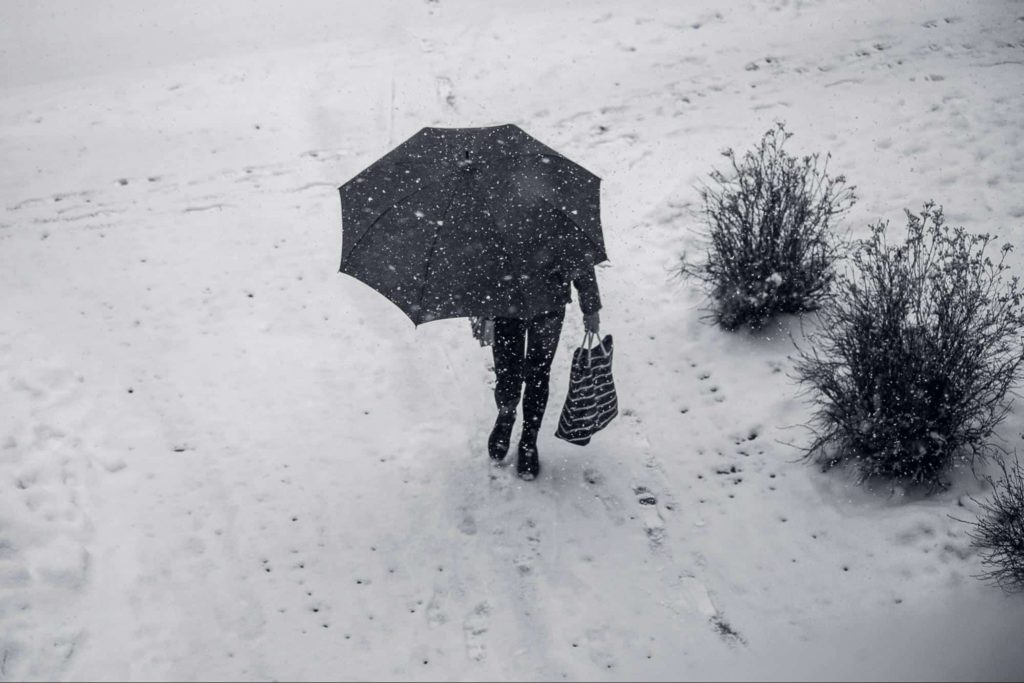 On average, Toronto experiences about 20°C during the warm season, and a tolerable temperature of 4°C during the cold season.
Winnipeg, on the other hand, experiences about the same temperature during the warm season but a very cold temperature of -3°C during winter.
Winnipeg has a shorter and hotter summer and it experiences a longer and colder winter with more snowfall than Toronto. Conversely, Toronto experiences a longer and milder summer with a shorter and milder winter.
During the summer, Winnipeg has a relatively short and hot season with temperatures averaging around 19°C (66°F). However, it is not uncommon for the temperature to reach as high as 26°C (79°F) during the day.
On the other hand, Toronto experiences longer and milder summers with temperatures averaging around 20°C (68°F). Although the temperature can reach as high as 25°C (77°F) during the day, it is not as frequent as in Winnipeg.
During the winter months, Winnipeg experiences a long and cold season with temperatures going around -3°C (27°F) and can drop as low as -18°C (-0.4°F) during the night.
In comparison, Toronto experiences a shorter and milder winter with temperatures averaging around 4°C (39°F) and can plummet as low as -8°C (17.6°F)
| | Winnipeg | Toronto |
| --- | --- | --- |
| Warm season | 16°C to 26°C | 17°C to 25°C |
| Average temperature (Warm season) | 19°C | 20°C |
| Cold season | -18°C to -10°C | -1°C to -8°C |
| Average temperature (Cold season) | -3°C | 4°C |